The BEST Episodes of Ahiru no Sora
Every episode ever - ranked by fan votes!
Last Updated: Oct 2, 2021
He's short, weak, and has just transferred to a new school. Kurumatani Sora is the main character in this story who loves basketball. He has been shooting hoops ever since he was little and has been trying to grow tall just like his mother, who "used" to be a basketball player. What has happened to her and what Sora is going to do at the new school is all up to you to find out!
Watch Now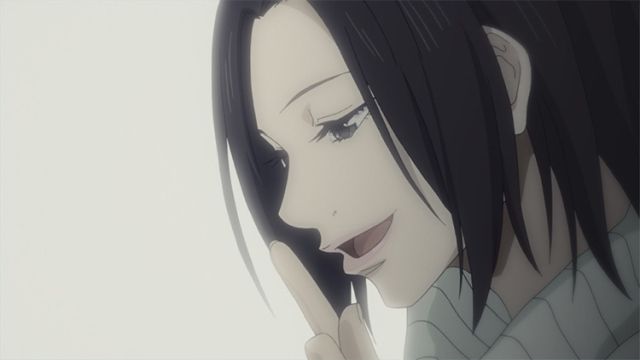 #1 - Time Limit
Season 1 - Episode 32 - Aired May 20, 2020
With only seconds on the clock, the pressure of defending the lead falls squarely on Kuzu High. But winning the match isn't the only thing Sora needs to worry about…
39 votes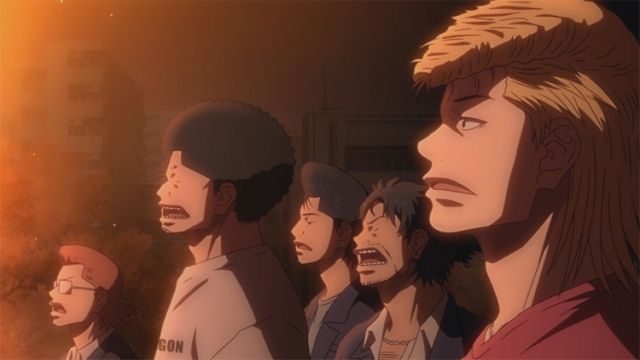 #2 - Life
Season 1 - Episode 33 - Aired May 27, 2020
Reunited at long last, Sora and his mother have a lot to talk about — and time is of the essence. Elsewhere, Sora's teammates deal with the aftermath of their recent match.
37 votes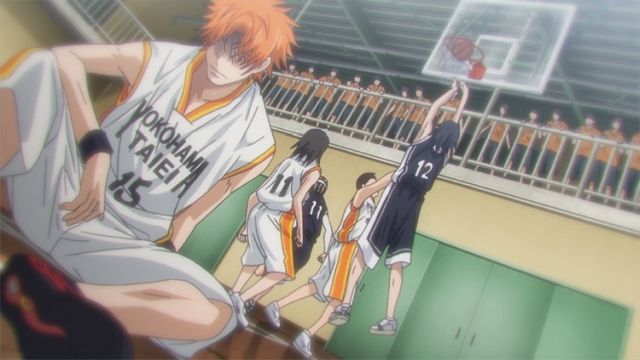 #3 - The Last Period
Season 1 - Episode 49 - Aired Sep 23, 2020
It's the final period of their match against Yokohama, and the fate of the Kuzu High basketball team hangs entirely upon their performance in the last few seconds of the game.
30 votes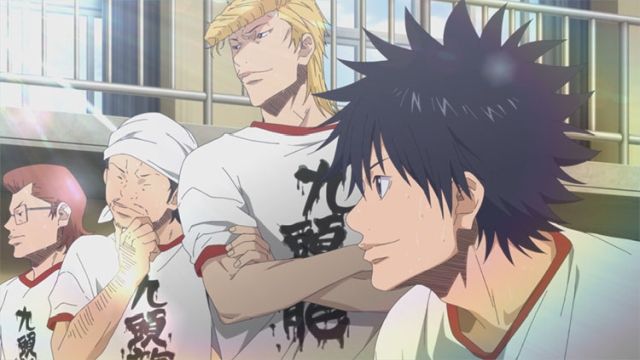 #4 - Now's the Time
Season 1 - Episode 6 - Aired Nov 6, 2019
Sora's new strategy has put him in the crosshairs of the defense, and things are looking bleak. Luckily for him, Kuzu High's secret weapon is ready to take the court!
43 votes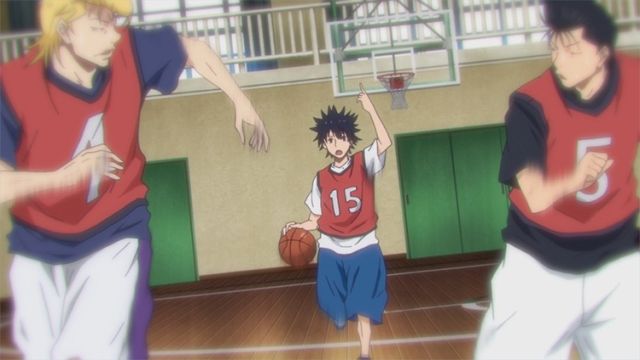 #5 - Last Play
Season 1 - Episode 20 - Aired Feb 19, 2020
As Sora steps into the role of pointguard, Chiaki steps into the spotlight. The fate of the game hangs in the balance, but will their change-up lead to victory or defeat?
44 votes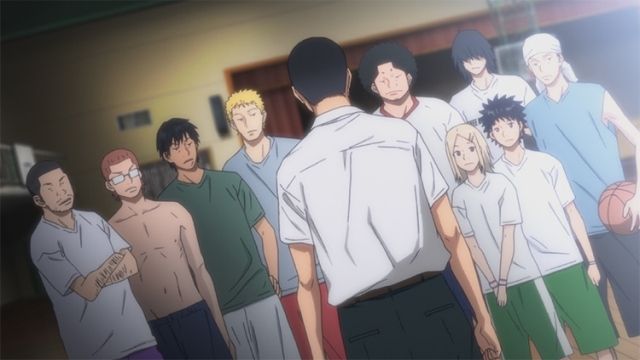 #6 - Bridge
Season 1 - Episode 50 - Aired Sep 30, 2020
The match is finally over, and one question remains: Have the players of Kuzu High done enough to save the basketball club, or have their inter-high dreams come to an end?
31 votes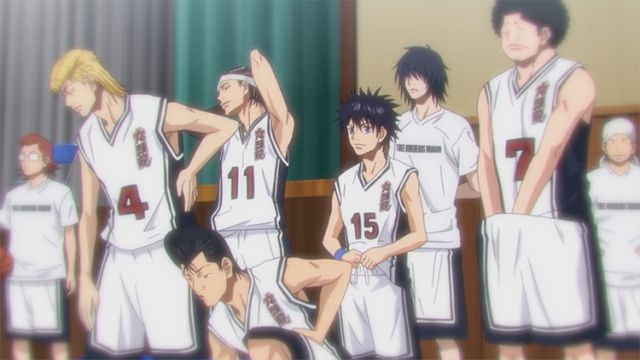 #7 - Undiscovered Talent
Season 1 - Episode 25 - Aired Apr 1, 2020
After a sleepless night, the first match of the tournament has arrived! But Kuzu High isn't the only team pinning their dreams on this game…
42 votes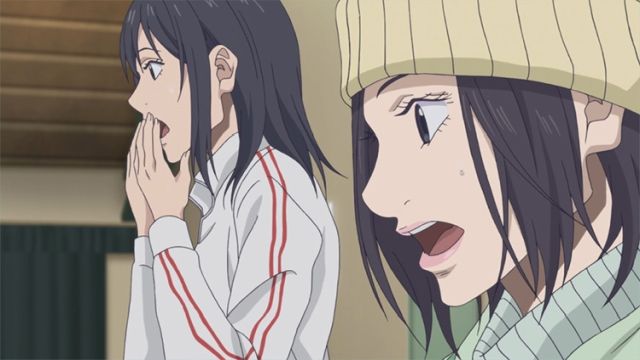 #8 - What Must Be Protected
Season 1 - Episode 31 - Aired May 13, 2020
As the end of the game draws near, the players of Kuzu High push themselves to the limit. Only one thing's for certain: Stamina will decide their fate.
43 votes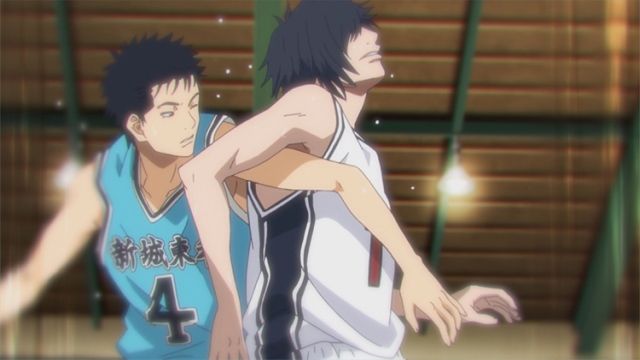 #9 - The Hard Play
Season 1 - Episode 27 - Aired Apr 15, 2020
Kuzu's early lead makes no difference to Shinjo High, who quickly takes control of the game. Subbed in as pointguard, can Sora turn the tide back in his team's favor?
41 votes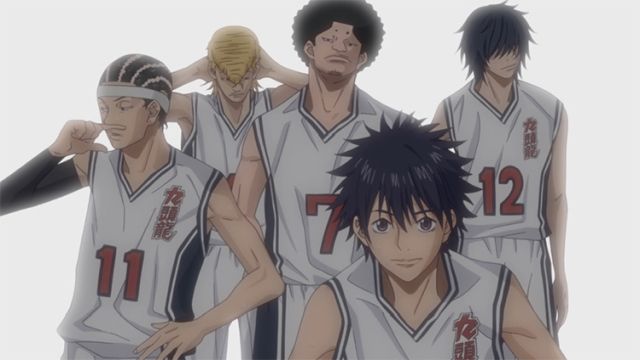 #10 - Vow
Season 1 - Episode 28 - Aired Apr 22, 2020
As pressure builds and halftime approaches, Chiaki makes a decision that could shake the entire team. Will he leave Kuzu high and dry or rally in time for the second half?
43 votes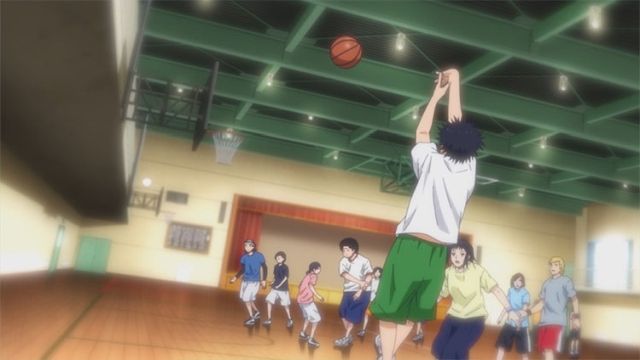 #11 - The Boys' Stubborness and the Girls' Pride
Season 1 - Episode 11 - Aired Dec 11, 2019
Winning the match against the girls' team should be a piece of cake, but Nao's tactical abilities — not to mention the value of teamwork — shouldn't be taken lightly.
46 votes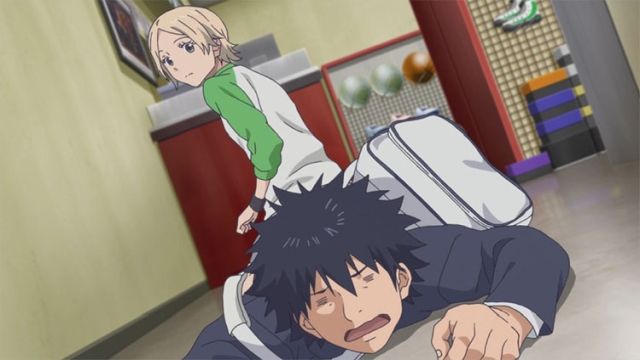 #12 - Manager
Season 1 - Episode 10 - Aired Dec 4, 2019
All Sora wanted was to get his "wings" repaired. He didn't count on getting a super cute, super clumsy team manager in the bargain!
43 votes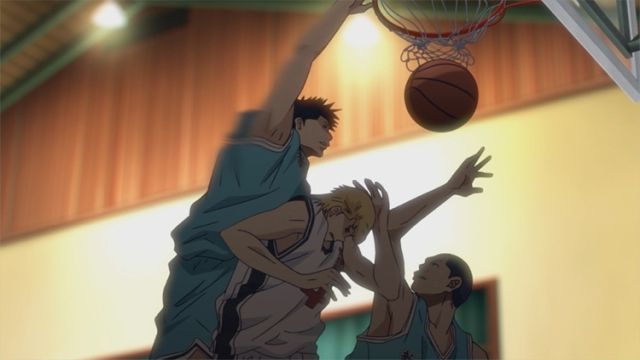 #13 - Rush and Rush
Season 1 - Episode 26 - Aired Apr 8, 2020
Hobble a key player, and the entire team will fall apart. Chiaki learns this lesson the hard way when the players of Shinjo High render his passing abilities obsolete.
46 votes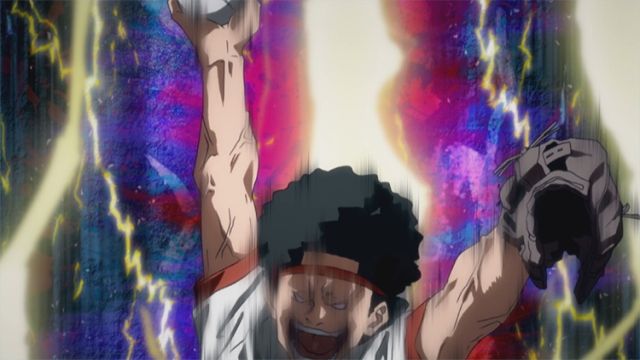 #14 - Tears
Season 1 - Episode 21 - Aired Feb 26, 2020
A final shot will decide the fate of the match against Kitasumiyoshi High. As the dust settles, Madoka makes a difficult decision.
45 votes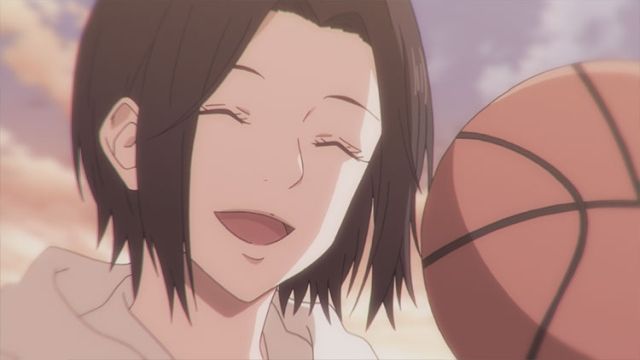 #15 - Broken Wings
Season 1 - Episode 5 - Aired Oct 30, 2019
Tokitaka thinks he's found a way to shut Sora out of the paint, but the pint-sized powerhouse still has a trick up his sleeve that could turn this game around!
46 votes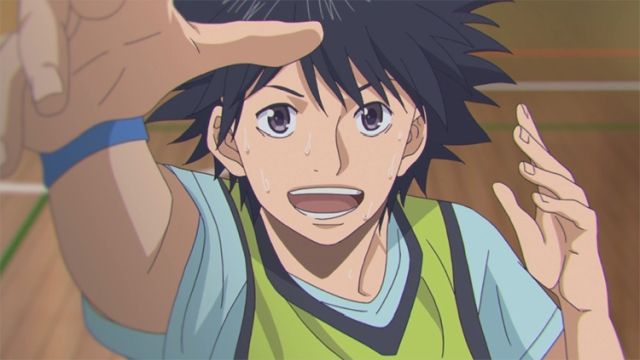 #16 - Light
Season 1 - Episode 24 - Aired Mar 18, 2020
Midterms have arrived, and the team will have to hit the books if they all want to enter the tournament preliminaries. Meanwhile, Madoka makes a shocking discovery…
42 votes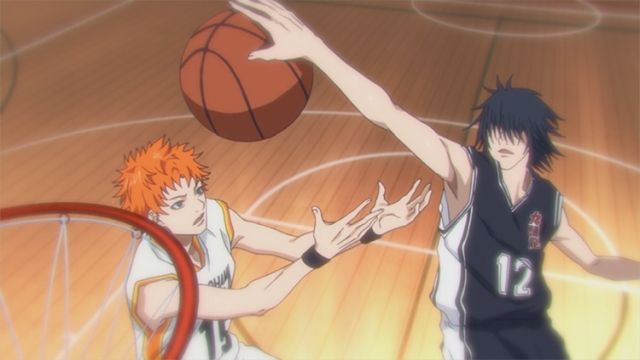 #17 - The Best Lineup
Season 1 - Episode 43 - Aired Aug 12, 2020
At rock bottom, the only way to go is up. Tobi knows this all too well, and he's determined to take Kuzu High all the way to the top! But first they need to take Taiei down…
29 votes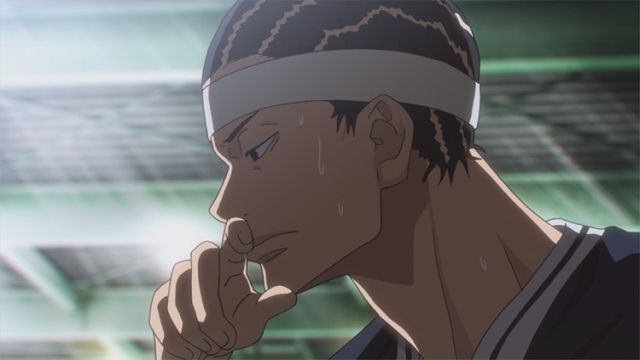 #18 - War Declaration
Season 1 - Episode 42 - Aired Aug 5, 2020
After a rocky start, Kuzu plays surprisingly well again Yokohama Taiei — but when a new player enters the game, the tide abruptly turns.
30 votes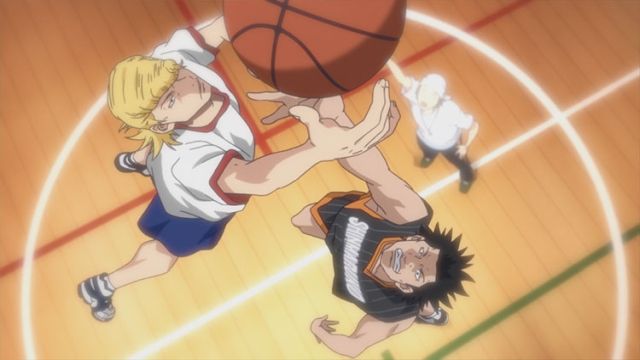 #19 - First Flight
Season 1 - Episode 4 - Aired Oct 23, 2019
The day of the match against Maru High is here, and Sora can't wait to hit the court! But do the punks of Kuzu High stand a chance against their more experienced opponents?
45 votes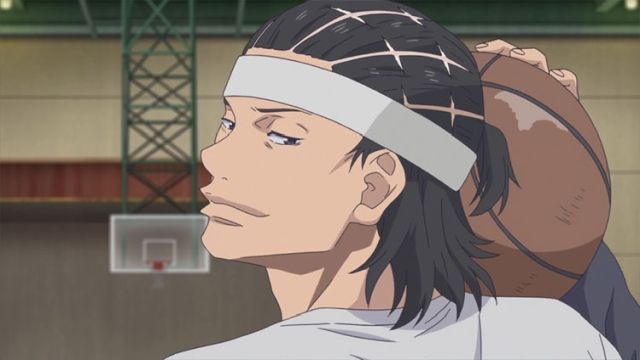 #20 - Kite, His Ball and the Team's Pain
Season 1 - Episode 9 - Aired Nov 27, 2019
Kite's fate was sealed the moment he laid hands on those upperclassmen. Luckily for him, Sora has never been one to give up without a fight.
44 votes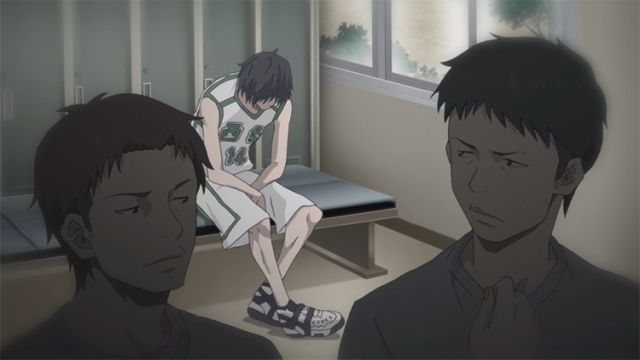 #21 - The Moon and the Hoop
Season 1 - Episode 23 - Aired Mar 11, 2020
Mokichi's height gives him an undisputed advantage on the court, but when it comes to basketball, height alone can't outpace the pressure of lofty expectations.
43 votes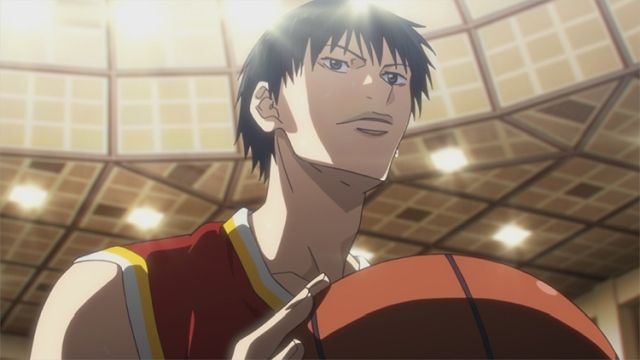 #22 - Tender
Season 1 - Episode 37 - Aired Jul 1, 2020
It may be raining, but nothing can douse Sora and his teammates' fiery passion for basketball. Proving that passion to the administration, however, is another matter entirely.
33 votes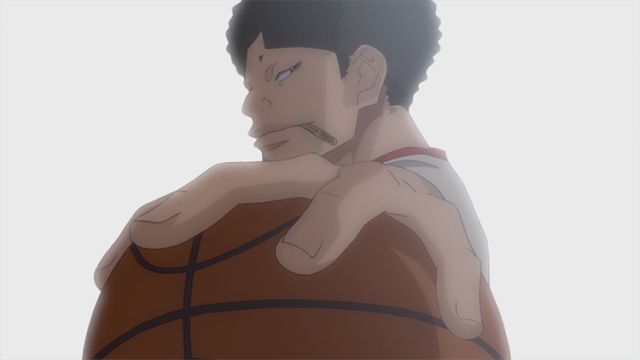 #23 - Certain Proof
Season 1 - Episode 46 - Aired Sep 2, 2020
Once they find the spark that sets them alight, Kuzu High will not be stopped. The spark that sets Sora ablaze? Another player who will bring out his full potential.
32 votes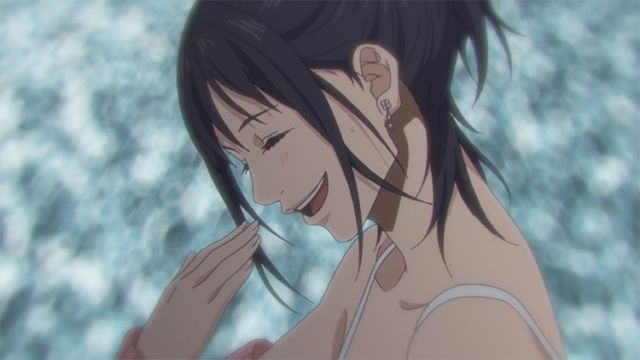 #24 - Light Trails
Season 1 - Episode 34 - Aired Jun 3, 2020
Sora is nowhere to be found, and in his absence, the basketball team must pick up the pieces. Whether they will succeed depends on the fire burning in their hearts.
40 votes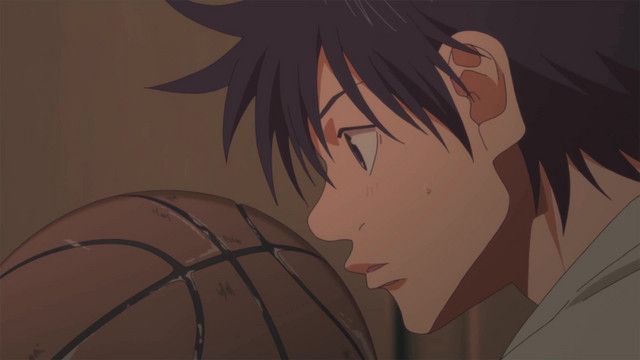 #25 - The Duck and the Kite
Season 1 - Episode 8 - Aired Nov 20, 2019
Kite only cares about two things: the ball and the basket. Team bonding? He'll pass, thanks... but will he change his tune when he learns he shares a common dream with Sora?
50 votes