The WORST Episodes of Heartbreak High
Every episode ever - ranked by fan votes!
Last Updated: Sep 21, 2021
Heartbreak High is a hip and realistic series about the lives of teenagestudents, their families and teachers at a high school. Heartbreak High is set in an inner city school at Sydney Beach, Hartley High, within a multi-racial area. Heartbreak High was originally a stage play which producer, Ben Gannon, turned into a successful film The Heartbreak Kid in 1993. The show captured more than 70 per cent of the youth audience in its first five weeks of broadcast in Australia.
Watch Now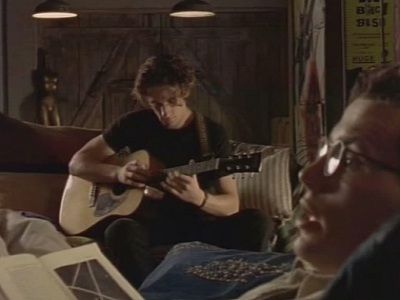 #1 - Episode 99
Season 5 - Episode 8 - Aired Mar 22, 1997
A new principle arrives, his name is Les Bailey.He isnt popular when he introduces a strict dress code for the students.A guy called Drazic starts causing trouble.
0 votes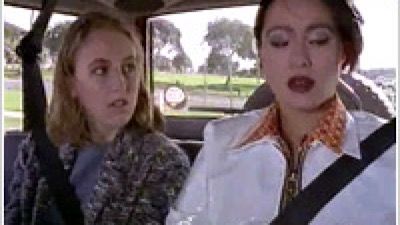 #2 - Episode 108
Season 5 - Episode 17 - Aired May 24, 1997
When Les decides to close the school newspaper to save money, Melanie and Mai settle in for a fight. Mai sets up an interview with the Minister for Education and tells Melanie that they have permission to take the day off to do it when they don't. Running late, Mai goads Mel into hitchhiking but the girls become worried about their driver's intentions when he starts to take them into a deserted industrial site. Anita and Drazic's relationship is going strong, much to Ryan annoyance. Anita persuades Drazic to perform a scene from A Mid Summer Nights Dream for the class but when he isn't doing too well in rehearsal, Anita finds a novel way to turn their scene into a success. Life in the warehouse becomes strained when Charlie and Katerina break up, again.
0 votes
#3 - Episode 113
Season 5 - Episode 22 - Aired Jun 28, 1997
Les vows to throw Ryan out of school if he doesn't smarten up and hand in all his overdue essays by the end of the week. In desperation, Ryan enlists Melanie's help. Their study session begin well enough but it soon becomes apparent that Ryan expects Melanie to do the work for him. If Melanie helps Ryan out, is there a chance that her feelings will finally be reciprocated or is she just allowing herself to be used? The Shark Pool is plunged into turmoil when Charlie and Katerina each unknowingly hire one of their friends for a job at the Shark Pool.
0 votes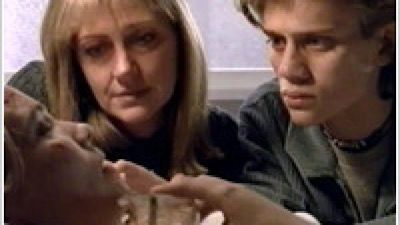 #4 - Episode 115
Season 5 - Episode 24 - Aired Jul 12, 1997
Ryan's world is turned on its head when he has a car accident. He and Mai survive the accident intact, but Anita is seriously injured and left in a coma. Ryan is plunged into a world of guilt and recrimination, not only is he facing criminal charges, but he also has to face the fact that Anita may die as a result of his actions. Melanie is also hitting the depths of a personal crisis. She has decided to leave Hartley High to join Jay in the pursuit of happiness and meaning in life. Melanie's dad Tony not only tries to dissuade his daughter from joining Jay, but he is also determined to get Jay drummed out of his job for good! As Charlie grows closer to Aurora he is convinced that he has met his perfect match. However, all may not be as it seems, and Charlie is devastated when he sees Aurora in a passionate clinch with another man. Is this the end for Charlie and Aurora?
0 votes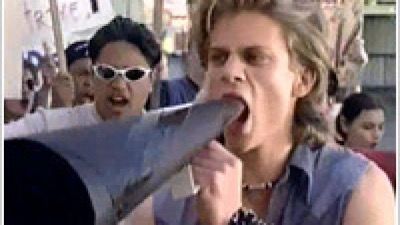 #5 - Episode 116
Season 5 - Episode 25 - Aired Jul 19, 1997
When Les decides to hold night classes at Hartley High, he has no idea just how disruptive they will be. He earns Mai's wrath when he bans the kids from the computer room after hours, effectively shutting down the school newspaper in the process. Ryan has little interest in helping Mai protest Les's decision but when he bans Ryan and his mates from playing basketball in the yard after school, Ryan decides that the only way to oppose Les is by calling a school strike. Mai is not impressed.
0 votes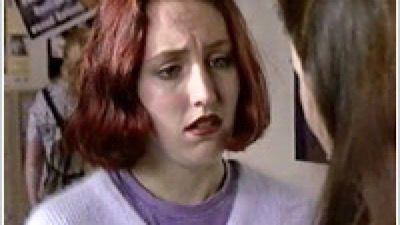 #6 - Episode 117
Season 5 - Episode 26 - Aired Jul 26, 1997
Drazic and Charlie find themselves in a dangerous situation when they disturb a burglar at the school. Drazic wrestles with the burglar and is able to rip off his balaclava but when the boys' statements to the police vary, the detective decides one of them must be involved. Knowing the burglar is his friend Marco, Drazic must choose between protecting his friend and clearing Charlie.
0 votes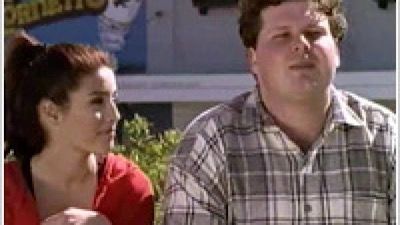 #7 - Episode 118
Season 5 - Episode 27 - Aired Aug 2, 1997
Charlie is worried when he notices that Anita is eating very little and vomiting after every meal. Reluctantly, he takes the problem to Hilary and the two decide to take action. Hilary admits Antia to hospital in order to shock her into eating properly again but will it work, and will Anita be able to forgive Charlie for his interferance? Ryan is getting restless. He has been going out with Mai for ages now, but she seems reluctant to commit to the next obvious step in their relationship.
0 votes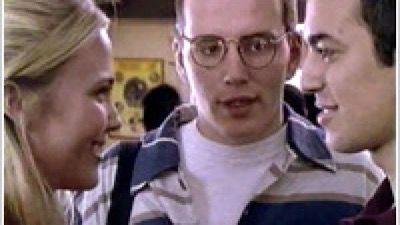 #8 - Episode 119
Season 5 - Episode 28 - Aired Aug 9, 1997
Les welcomes Omar, a new student originally from Lebanaon, but makes it clear that trouble makers are not tolerated at the school. Omar assures Les that he just wants to study in peace. However, Omar gets off to a rocky start when he argues angrily with Ronnie in class. Things get even worse in the yard, when friction builds between Omar, Drazic and Charlie. It looks like his time at Hartley will be marred by confrontations. Charlie is becoming very attracted to Anita, but he doesn't know how to tell her. A bad situation gets worse when Charlie is asked to 'buddy' Omar during his first few days at Hartley High. Things are fine until Charlie begins to suspect that Omar is making a play for Anita, and when Anita falls for Omar, Charlie can't contain his jealousy. As difficult as things are at school, they are worse at the Warehouse. Not only is Mai trying to come to terms with her break up with Ryan, but Katerina and Drazic are on a collision course. Drazic has bought an electric gui
0 votes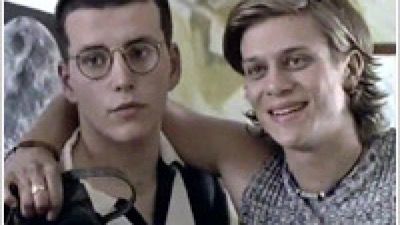 #9 - Episode 120
Season 5 - Episode 29 - Aired Aug 16, 1997
With the promise of easy money and a glamorous lifestyle, Katerina buys into a pyramid scheme selling health food products. At first, everything goes well for the budding entrepreneur, however, when it comes time to pay up, suddenly her customers realise they have no money.
0 votes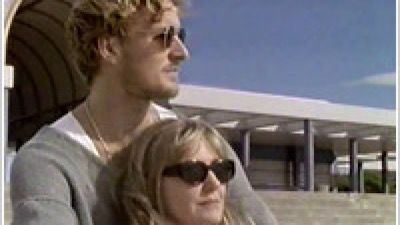 #10 - Episode 121
Season 5 - Episode 30 - Aired Aug 23, 1997
Anita is shocked to discover Hilary dating a man much younger than herself. She lets both Hilary and Tim know in no uncertain terms that she disapproves. Charlie unwittingly finds himself in the firing line when he reveals to Anita that he knew about the relationship much earlier but didn't tell her. Mai and Katerina are chosen to do work experience at a high profile gallery. Mai, with her sights set on a career in the industry, desperately tries to make a good impression but it is Katerina who endears herself to renowned art world figure, Michael McCarthy. Sick of seeing Ryan and Drazic at each other's throats, Les sets them a task designed to get them to co-operate with each other.
0 votes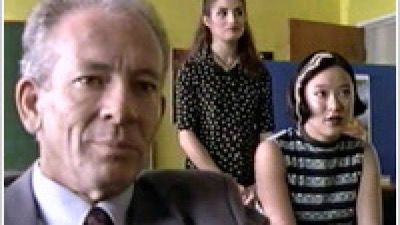 #11 - Episode 122
Season 5 - Episode 31 - Aired Aug 30, 1997
It looks as if Drazic will be plucked from obscurity when he is spotted by a talent scout from an international blade skating team. But the path to fame and fortune is fraught with difficulties for Drazic. First, he has to prove he is good enough to be a member of the team - no easy task when he is up against some of the best bladers in the country. And even if Drazic does pass the test, will he be able to submit to the discipline and conformity required to be part of a team? Melanie has a surprise in store for everyone when she unexpectedly returns from France and has to move in with the Scheppers. Ryan is convinced that Melanie has come back to Australia because she is still infatuated and wants to start a relationship with him. As usual, Ryan has got it wrong. When Mai and the others want a common room for the senior students, trouble cannot be far away. At first, Les opposes the idea of such a potentially dangerous and ill-disciplined hang-out for the year 12 Hartley students, but
0 votes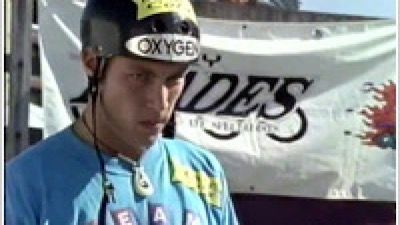 #12 - Episode 123
Season 5 - Episode 32 - Aired Sep 6, 1997
Melanie discovers and takes a liking to a homeless woman which causes problems with her father, and Drazic finds out that being part of the international roller blading team is not as great as he thought it would be. Melanie's parents' wedding anniversary prompts her to reminisce about her mother who died three years ago. Her feelings of loss are exacerbated when she is unable to communicate them to her father. When she discovers Grace, a homeless woman living in the school grounds, Melanie is drawn to her - subconsciously there is a hope that Grace will fill the void left by her mother. Drazic discovers being part of the roller blading promotions team is not all it's cracked up to be, however, quitting the team will cost him. Katerina and Charlie learn a hard lesson when their squabbles over a television set force Mai to take action.
0 votes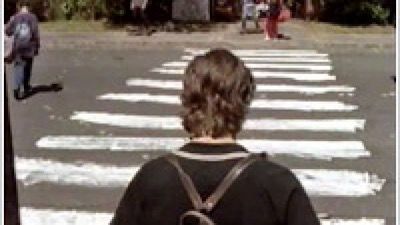 #13 - Episode 124
Season 5 - Episode 33 - Aired Sep 13, 1997
The council issues Charlie with an ultimatum — either he moves his car from the Scheppers footpath or they will tow it away. Charlie's problem is that the car doesn't work and he can't afford to fix it. Salvation comes from an unlikely source when Drazic offers to fix the car free of charge. Of course, Drazic has an ulterior motive — fixing the car gives him the perfect excuse to spend time close to Anita - will this be his way back into her heart? When Ronnie gets violently mugged on her way to school, she decides it's high time the girls of Hartley High were offered self defence training. The girls are excited about the idea ... until they meet their instructor. At Hartley High, Les and Ryan find themselves unlikely allies in the struggle to have a pedestrian crossing put out the front of the school. After trying the legal method to no avail, Les decides to take the law into his own hands. Ryan joins the one man protest and soon student and Principal are languishing in the lock-up of
0 votes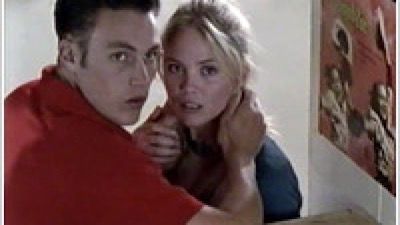 #14 - Episode 125
Season 5 - Episode 34 - Aired Sep 20, 1997
When Michelle Williams, an old friend of Hilary's gives Ryan a part time job at the marina he cannot believe his luck — the job consists of sunshine, great views and big tips. However, Ryan is brought back down to size when he realises he is being targeted as Michelle's toyboy. Will Ryan be able to fend Michelle off or will he have to leave the perfect job? Ronnie organises a sleep over at the school for the participants of the 40 Hour Famine. Charlie is enthusiastic until he realises Drazic will be there — he senses that Drazic is trying to get Anita back.
0 votes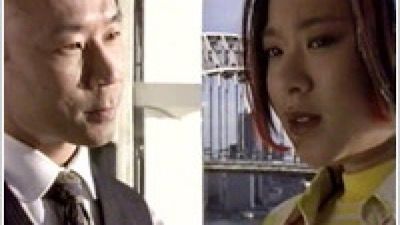 #15 - Episode 126
Season 5 - Episode 35 - Aired Sep 27, 1997
Anita and Drazic are back together but Hilary is adamant the relationship can't happen! When Anita threatens to leave home Hilary decides to confront Drazic, reminding him that their relationship violates his probation. Will Hilary's actions drive a wedge between her and Anita or is a compromise to be found? In the aftermath of the break-up Charlie announces that he is moving out of the Scheppers. He seems to be emotionally stable, but Melanie becomes suspicious of his state of mind when he turns up to school tired and unkempt and generally acting strangely. Mai, estranged from her family, is stunned when her father, who lives in Hong Kong, turns up unannounced. Katerina convinces her that family is important and Mai agrees to meet with him. Will she be disappointed once again?
0 votes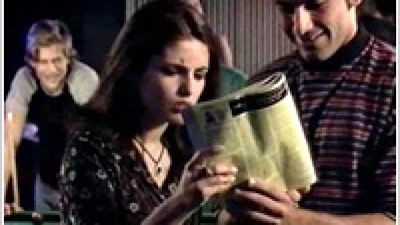 #16 - Episode 127
Season 5 - Episode 36 - Aired Oct 4, 1997
Anita has had it with Drazic. She has long known that he can be a boorish yobbo, but when he insults a blind guest teacher, she has finally had enough. Anita makes it clear that she will have nothing more to with Drazic until he learns to be more sympathetic and empathetic with the people he so happily persecutes in everyday life. Drazic is in quandary — how can he show Anita that he is suddenly a more sensitive and caring guy? The answer is in a pair of blacked-out sunglasses. Drazic decides to "blind" for a day. He thinks it will be easy, but he is in for a shock. Over at the Black household, Melanie and Charlie are about to become more than just good friends and flatmates. After a night on the town celebrating their success in a science test, Hartley High's two biggest nerds find nirvana in one another's arms. In the course of a photographic assignment for art class, Katerina happens to get some candid snaps of Ryan in his swimming costume. At first it looks like she has scored the
0 votes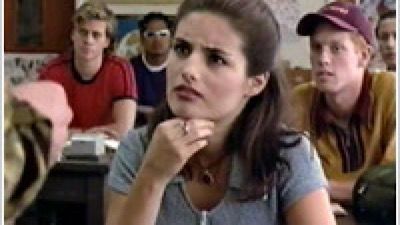 #17 - Episode 128
Season 5 - Episode 37 - Aired Oct 11, 1997
Les gives an old mate and former colleague a break and appoints him as a specialist maths tutor for some of the HSC class. Tom's never had a student fail, but some of his methods are outdated. He picks on Katerina, trying to urge her to do her best but it has the opposite effect. She's demoralised, contemplates leaving. Ryan eventually realises what's happening and tries to intervene. Tom hits him — that's what they used to do in the old days. Strolling down the beach promenade, Mai is entranced by a good looking roller-blader nicknamed the Wizard who appears to spread a green philosophy via a series of stickers. Desperate to get to know him she's forced to enlist Drazic's help in order to learn to blade. Her initial attempts are dismal, even dangerous. Charlie and Anita broke up some time ago but it becomes increasingly clear that Charlie hasn't completely dealt with it yet. The issue is brought to a head through a series of video role playing exercises between them conducted by Ronni
0 votes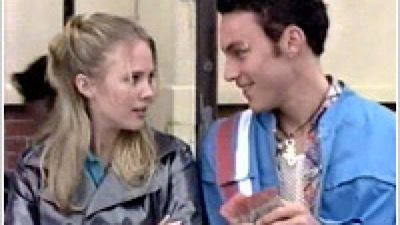 #18 - Episode 129
Season 5 - Episode 38 - Aired Oct 18, 1997
Drazic and Anita have decided to take the big step — move in together. They soon find the flat of their dreams, but are faced by one problem — they have no money. To pay for the flat, Drazic takes on extra after hours work with Leo Fine. At first, all seems to be well, the work is easy and the pay is very good, but it soon becomes obvious that Leo is involving Drazic in some very shady deals. Draz is faced with a dilemma — should he get out of the job or continue to enjoy the fruits of crime? Les Bailey is a man with a mission. Every year for the past ten years he has played an annual golf grudge match against his fellow Principal and archenemy, Cliff Tucker. And every year, Les has lost badly. But Les is determined that this year will be different. However, before he can think about winning, Les has to hire a caddy; or, more accurately, he has to 'persuade' Charlie to haul his golf bag around after him. Can Charlie give Les the winning edge? Katerina is puzzled. She is the best
0 votes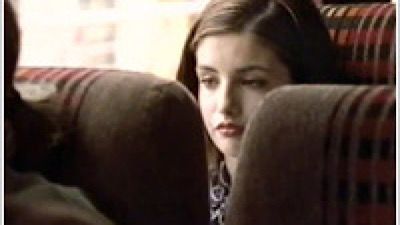 #19 - From Hartley High to Hartley Heights (Season finale)
Season 5 - Episode 39 - Aired Oct 25, 1997
Les is appalled at the school's state of disrepair and demands that the Department takes action. He is shocked however, when instead of renovating, they decide to close Hartley High. Les finds himself without a school and without a job. But most distressing for him is the lack of any regret from his students. All students are moved to Hartley Heights, a neighbouring school. They all react in a different way. Mel tries to find an old student who's life has been changed by Hartley High. Draz and Ryan embitter Bailey's life because they need no longer to be afraid for punishment or suspension. They play a practical joke on Les by staging an accident. Les panics and calls an ambulance, but is furious to find that he has been tricked. He threatens to punish them but they laugh in his face — what can he do... he isn't their principal anymore. However, Les does have the last laugh. Mai talks the reluctant Anita into delivering gorillagrams — guaranteed easy money. In the beginning, everyth
0 votes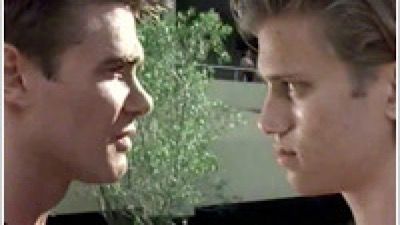 #20 - Episode 131
Season 6 - Episode 1 - Aired Nov 1, 1997
The Heartly high students are getting a hard time from the Heartly heights students and one of them plays a crule prank on Anita.
0 votes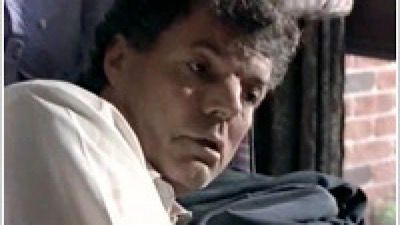 #21 - Episode 132
Season 6 - Episode 2 - Aired Nov 8, 1997
Kurt is embarrased by hais alchoholic father.Leo Fine is sent to jail and Melanie Blacks dad takes over at the sharkpool.
0 votes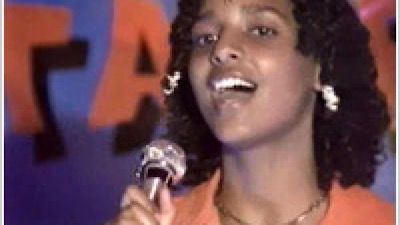 #22 - Episode 133
Season 6 - Episode 3 - Aired Nov 15, 1997
The newest addition to the teaching staff at Hartley Heights High School, Gerard Albers , is an eccentric and flamboyant bohemian from Spain, who is as at home on the touch football field as he is in the classroom. Albers makes himself unpopular in his very first class when it looks like he will be favouring students from a non-English speaking background. When he becomes aware of the resentment in the yard, Albers decides to teach the kids a lesson about prejudice. Hilary has finally graduated with her postgraduate Psychology degree. However, the moment is bittersweet as she is faced with a life-altering decision: should she move to Melbourne to pursue a job offer, or should she stay with her children? WIth the prospect of having the house to themselves, Anita and Ryan offer their mother all the encouragement they can. Ryan encourages Nikki to enter a talent quest at a local pub. Everything goes well and Nikki wins her heat, but the evening is marred when Ryan is brought home by the police after geting in a scuffle with another patron. Ryan is unable to attend the finals the next evening so Kurt steps in to support Nikki. Has Ryan lost his chance?
0 votes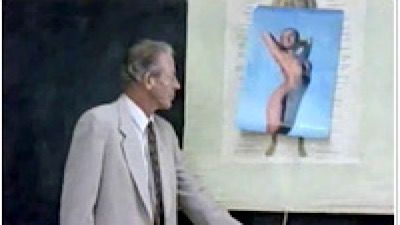 #23 - Episode 134
Season 6 - Episode 4 - Aired Nov 22, 1997
When Les confiscates a Penthouse magazine from Drazic in class, he has no idea what the consequences will be. Drazic takes revenge by sticking a centrefold on one of Les' Biology teaching aids. However, Drazic's prank gets out of hand after Les refuses to react and is subsequently made the subject of a sexual harassment complaint and is suspended. Furious about this over-reaction, Les quits. Mai and Drazic find themselves without a home when they are served with an eviction notice. Ryan reluctantly agrees to let them move in with him and Anita assured it will be only temporary. Mai quickly finds a new warehouse but they must wait a week before they can move in. When Drazic and Anita enjoy playing house, they decide to make it permanent. They have two small obstacles — Mai is furious that she is left without a flatmate and Ryan is equally unhappy at the prospect of having Drazic living with him. For Mai, the solution is easy: just tell Anita how glad she is to be rid of Drazic and his bad habits. Much to Ryan's annoyance, Nikki invites Kurt to a party to celebrate her success in the pub talent quest. However, she is made to regret the invitation when Kurt endangers her career by embarrassing her in front of a record company executive.
0 votes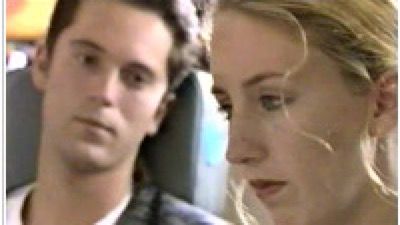 #24 - Episode 135
Season 6 - Episode 5 - Aired Nov 29, 1997
New kid Andrew arrives at Hartley. Although he has Muscular Dystrophy and is in a wheelchair, he is determined to be treated like a normal teenager. Albers asks Melanie to buddy Andrew — to show him around and make him feel welcome, but Andrew resents the whole idea. Jeff arrives to look after Ryan and Anita and goes out of his way to be the dutiful father. Anita doesn't appreciate it when he starts laying down the law to her, especially when Ryan appears to be able to do whatever he wants. Drazic and Mai are struggling with the higher rent at their new warehouse and can't afford to buy much food — they almost resort to eating leftovers at the Shark Pool. Things get really desperate so Mai decides to do a "stock take", in which she and Draz are a little over-zealous with their health and safety standards, taking a huge haul of food home.
0 votes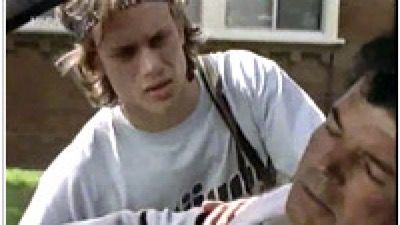 #25 - Episode 136
Season 6 - Episode 6 - Aired Dec 6, 1997
Melanie and Andrew seem happy together but as opposition to their relationship mounts, Melanie starts having second thoughts. She is amazed by Andrew's fierce reaction when she suggests they cool off until after the HSC until Mr. Albers explains that Andrew doesn't have a lot of time to waste... he is dying. Wanting to make the most of their time together, Melanie decides to drop out of school so they can go to Tasmania together. When Kurt's father doesn't turn up for football practice, Kurt and Ryan disagree over coaching methods and Ryan storms off. On his way home he finds Barry slumped over in the driver's seat of his car — dead drunk! Ryan helps sober him up and the two bond over common interests. Kurt is appalled when he arrives home and finds Ryan — his family secret has been exposed! Mai, so often the activist, feels humiliated when Di chastises her in class for wasting paper. In an act of revenge, she and Nikki decide to test the theory that you can learn a lot about someone from what they throw away and use Di as a subject for a science project.
0 votes