The BEST Episodes of Eek! the Cat
Every episode ever - ranked by fan votes!
Last Updated: Jun 19, 2020
Eek! the Cat is a chubby purple cat who lives in a cartoon world and his Motto is "It never hurts to help", well sometimes for Eek it does, but he always gets hurt and his adventures spoof many movies and TV shows. The Thunderlizards are a group of misfit dim-witted dinosaurs who set out to destroy two cavemen named Bill and Scooter and always fail in the process, while Scooter is always trying to show Bill his new inventions.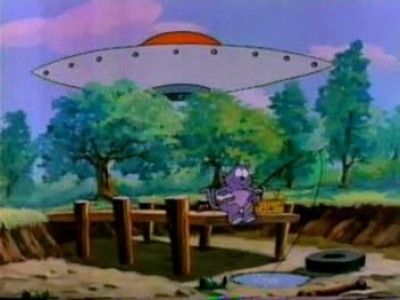 #1 - Eek vs. the Flying Saucers
Season 1 - Episode 4 - Aired Oct 2, 1992
Eek sneaks onto a space capsule to pursue an alien that abducted Annabelle.
1 votes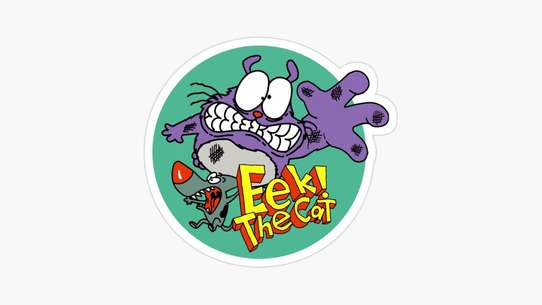 #2 - Rocketship to Jupiter / Thundersaurus Wrecks
Season 2 - Episode 4 - Aired Oct 9, 1993
a) Eek gets hit on the head and finds himself in the land of Toodlesnook, saving the Bearz from various dangers. b) Scooter saves a young bat falling out of a tree. The grateful mother then helps Bill and Scooter escape the Thunderlizards, who pursue them in a pterodon-shaped fighter.
1 votes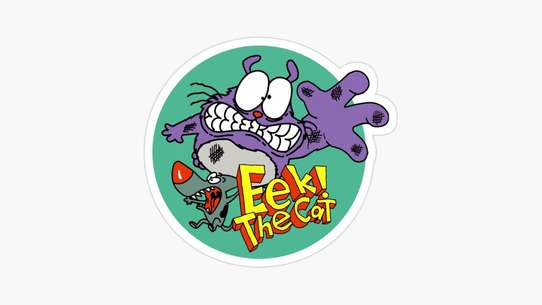 #3 - The Magnificent 5 1/2 / Bi-Pedator
Season 4 - Episode 7 - Aired Nov 4, 1995
The Thunderlizards, Mr. T-Rex, Nate the Dragon and El Gordo must work together to stop the Thuggasaurs from launching an attack. / General Galapogos has a tabloid reporter to put up with, while the Thunderlizards take up gardening.
1 votes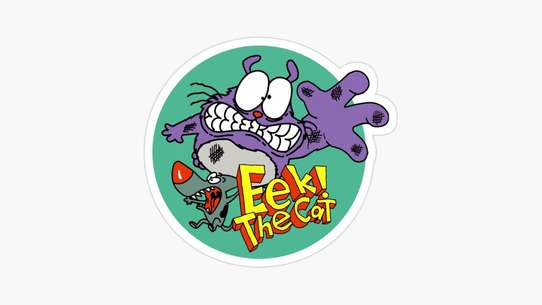 #4 - Arctic Blast / Goop Dreams
Season 4 - Episode 8 - Aired Nov 25, 1995
Bill and Scooter have made it to the arctic, where the Thunderlizards try to destroy them using the Aurora Borealis missile. / Scooter tries inventing sports. Meanwhile, the Thunderlizards get a new weapon, sticky goop, to catch the humans.
1 votes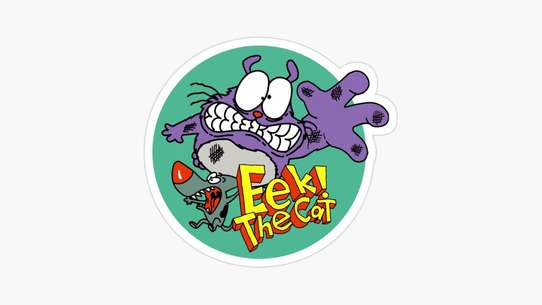 #5 - Shark Therapy / Meat the Thunderlizards
Season 2 - Episode 1 - Aired Sep 18, 1993
a) Sharky gets hurt in an accident involving Eek, who makes sure Sharky receives the proper care during his recovery. b) The Terrible Thunderlizards are released from jail to destroy the greatest threat to Jurassic City and dinosaur existence: two humans named Bill and Scooter.
1 votes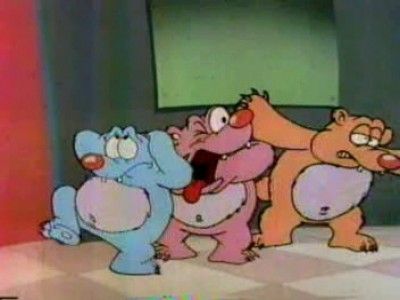 #6 - Bearz 'n the Hood
Season 1 - Episode 2 - Aired Sep 18, 1992
Eek goes to the mall to get Wendy Elizabeth an autograph from her favorite TV stars, the Squishy Bearz. Unfortunately, Eek and the Squishy Bearz become fugitives after a rat gang dress up like the Bearz as part of a plot to ransom off the mayor's statue.
4 votes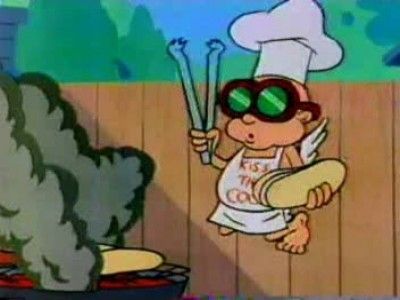 #7 - Catsanova
Season 1 - Episode 3 - Aired Sep 25, 1992
Eek falls in love with Annabelle, a 200 pound cat that just moved into the neighborhood. However, a deadly shark dog (Sharky) lives with her and won't let Eek anywhere near her. Eek will need some help from a nerdy, one winged Cupid, who will get his other wing if Eek kisses Annabelle.
2 votes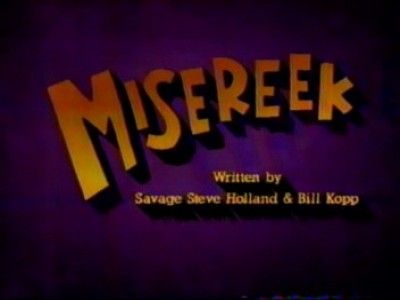 #8 - MiserEek
Season 1 - Episode 1 - Aired Sep 11, 1992
Eek feels unappreciated and runs away from home. He winds up living with a sweet old lady, who nearly gets him killed when she takes him to the zoo rather than the vet.
37 votes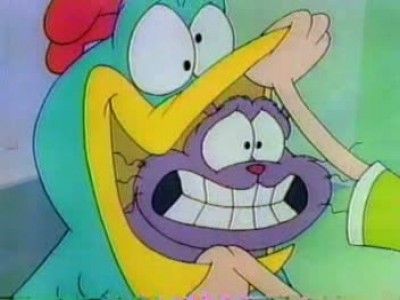 #9 - HallowEek
Season 1 - Episode 5 - Aired Oct 9, 1992
Eek goes trick or treating on Halloween with J.B. and Wendy Elizabeth, but eventually gets seperated. He then meets Cryptie, a ghost that got seperated from his family as well. While they try to find them, they are unknown their loved ones have fallen into the clutches of a beautiful and evil witch.
1 votes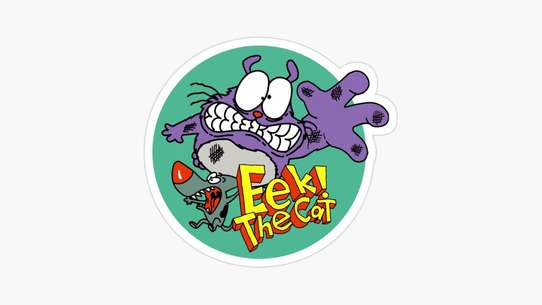 #10 - Natural Bored Kittens / Going to Eekstremes
Season 4 - Episode 2 - Aired Sep 16, 1995
Eek tells three kittens stories of his youth, which include the inventions of his Scottish uncle. / Eek's cousin from Milwaukee, Cat, gets Eek to participate in some extreme sports.
1 votes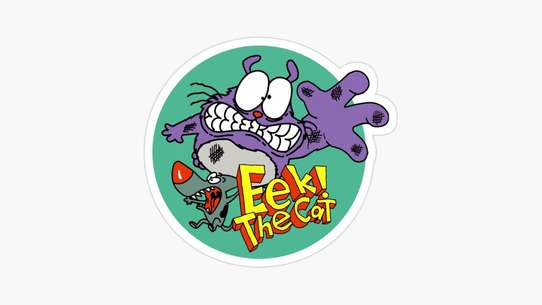 #11 - Valley of the Dogs / Pup Fiction
Season 4 - Episode 1 - Aired Sep 9, 1995
Sharky leaves home to become a broadway star. / Sharky takes the lead role in a spoof of the movie, Pulp Fiction.
2 votes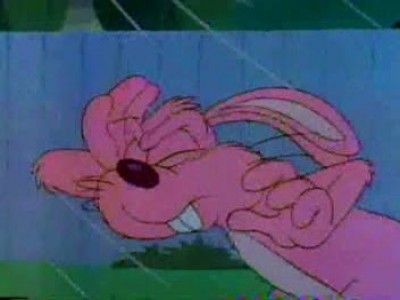 #12 - Cape Fur
Season 1 - Episode 6 - Aired Oct 16, 1992
Eek regrets saving a cute little pink bunny from a storm when he learns the bunny is really a large, tattooed psychopath. Worst of all, this bunny is planning to do away with the family.
1 votes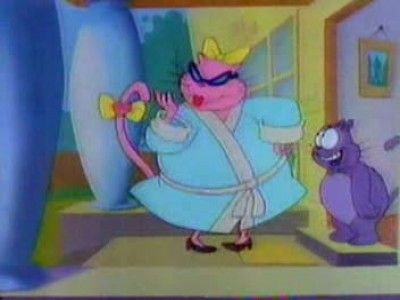 #13 - HawaiiEek 5-0
Season 1 - Episode 7 - Aired Oct 23, 1992
Annabelle gets sucked down the swimming pool drain and arrives on a South Seas island, where the natives worship her as the Goddess Annbolla. Meanwhile, Eek and intrepid sea explorer Jacques L'Duck try to rescue her while fending off Sharky.
1 votes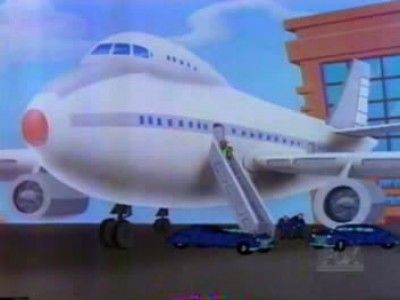 #14 - Eek's International Adventure
Season 1 - Episode 8 - Aired Oct 30, 1992
While on a trip to Uncle Vic's potato ranch with Mom and the kids, Eek finds himself mistaken for a secret agent by Sasha, a beautiful enemy spy falling in love with him. She leads him to the vengeful and disembodied villain, the Brain.
0 votes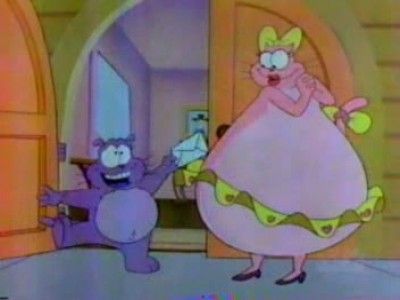 #15 - Great Balls of Fur!
Season 1 - Episode 9 - Aired Nov 6, 1992
Rock'n roll legend and cat food pitchman Melvis fakes his death, so his manager cons Eek into impersonating him.
0 votes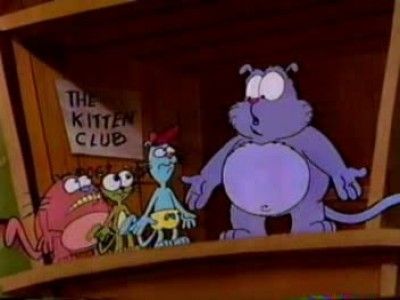 #16 - The Whining Pirates of Tortuga
Season 1 - Episode 10 - Aired Nov 13, 1992
Eek tells the neighborhood kittens an adventurous tale of when he was a kitten and helping a crew of pirates find treasure.
0 votes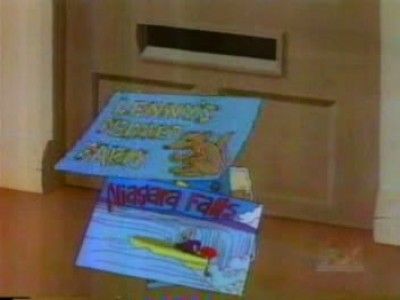 #17 - The Eekcidental Tourist
Season 1 - Episode 11 - Aired Nov 20, 1992
Wendy Elizabeth's geography grades need improving, so Mom takes the kids and Eek on a cross-country trip to learn about America. Eek, however, gets left behind at the first stop and has to run across the country to rejoin them.
0 votes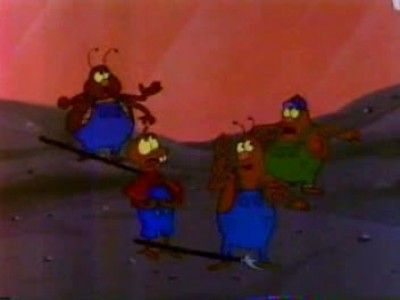 #18 - The Eeksterminator
Season 1 - Episode 12 - Aired Nov 27, 1992
Eek has a birthday present for Wendy Elizabeth: a Squishy Bearz inflatable termite farm. But the glass breaks and two spiders threaten the defenseless termites. The only one to escape, Termee, goes to Eek for help.
0 votes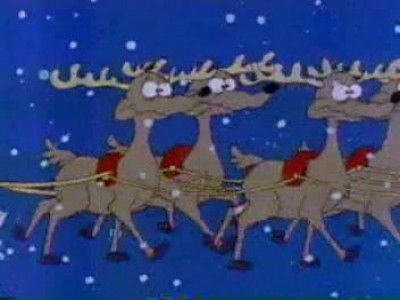 #19 - It's a Wonderful Nine Lives
Season 1 - Episode 13 - Aired Dec 4, 1992
Eek finds a package dropped from Santa's sleigh and makes sure to get it to it's destination, while spreading holiday cheer along the way.
0 votes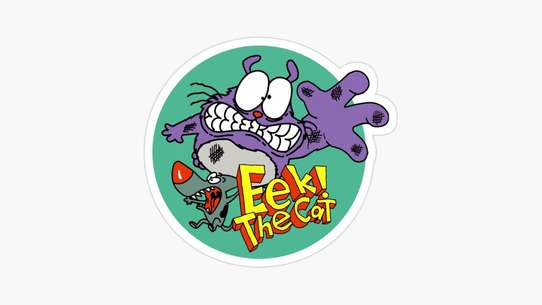 #20 - Eek's Funny Thing That He Does / Always Eat Your Spinach
Season 2 - Episode 2 - Aired Sep 25, 1993
a) J.B. and Wendy Elizabeth sell lemonade to get the money to buy a Sladamese language-o-matic tape for Mom. Eek, however, lets a mouse drink the lemonade and needs to get more lemons. Unfortunately, the only lemon tree is next to Sharky, who is watching his favorite show, Patriotic Warriors. b) The Thunderlizards find Bill and Scooter hiding in a dinosaur suburban home. They disguise themselves as exterminators to get into the house and destroy the humans.
0 votes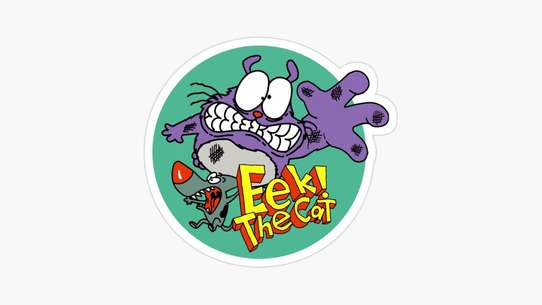 #21 - Speed FrEek / The Lava My Life
Season 2 - Episode 3 - Aired Oct 2, 1993
a) Eek and Annabelle are going to see Elmo race Dakota the Terribly Dysfunctional Turtle at the speedway. But Dakota is disqualified and Elmo chickens out in the face of a new contender. He then cons Eek into racing. b) The Thuggasaurs kidnap the President's daughter. But their plan doesn't quite work out when the cross pathes with Bill, Scooter and the Thunderlizards.
0 votes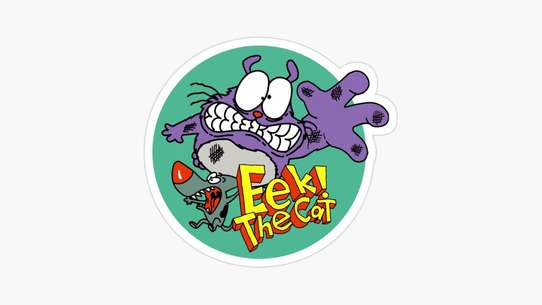 #22 - Eekpocalypse Now! / Tar and Away
Season 2 - Episode 5 - Aired Oct 16, 1993
a) Eek journeys up the McTropolis River to find Sharky, who has become the leader of a gang of dogs. b) Bill and Scooter discover tar, save a couple alien chairs from Thuggasaurs and wind up disintegrating some of Jurassic City.
0 votes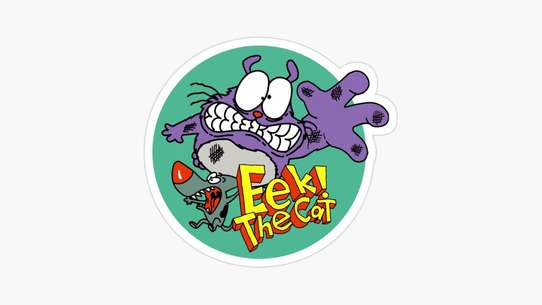 #23 - Night on Squishy Mountain / Let's Make a Wheel
Season 2 - Episode 6 - Aired Oct 23, 1993
a) Eek and the family are at the Squishy Bear Amusement park. While the kids get separated, Mom meets a crazed automaton of Hoyte Gunterkrust, creator of the Squishy Bearz. b) Bill goes for a ride on Scooter's wheel, causing him to crash into the Thunderlizards's camp and wreak havoc with the Beehive Super Cannon.
0 votes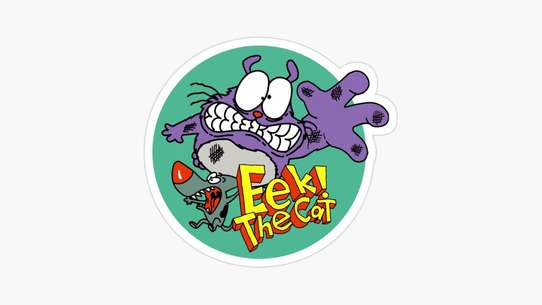 #24 - Eeking Out a Living / Ice Age Kapades
Season 2 - Episode 7 - Aired Oct 30, 1993
a) After accidently damaging Anabelle's new water fountain, Eek and Sharky go to Elmo's Employment agency to get jobs to pay for the glue. b) When an experimental Ice Weapon falls into Bill and Scooter's hands, they accidentally set off the Ice Age.
0 votes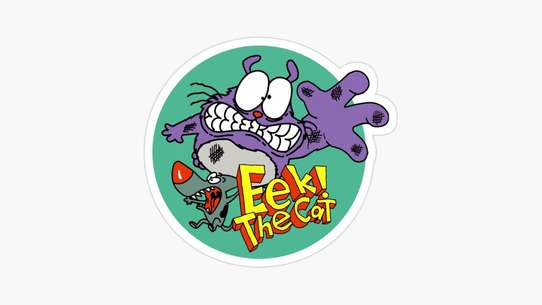 #25 - Quadrapedia / The Frying Game
Season 2 - Episode 8 - Aired Nov 6, 1993
a) Two witch cats, jealous of Annabelle's looks, kidnap her. b) Bill and Scooter are in the desert and dying of thirst. As the Thunderlizards pursue, they stumble upon Thuggasaurs planning to fire a missile into Jurassic City.
0 votes