Early Edition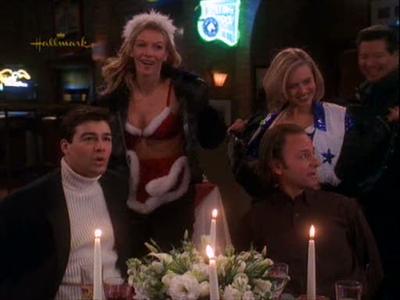 #1 - Occasionally Amber 9.25
Season 4 - Episode 18
When Chuck returns to Chicago to get married, Gary recognizes Chuck's bride as Amber, a jewel thief. She is now calling herself Jade. Gary confides in Marissa who tells him that he must inform Chuck. Gary confronts Jade, who tells him that she truly loves Chuck and that she is really Jade. He decides not to tell Chuck what he knows. The next morning's paper says that a large diamond will be stolen from an auction. Gary and Marissa throw a private rehearsal dinner for Chuck and Jade to keep Jade there while the theft is suppossed to happen. Jade hires two female strippers to handcuff both Gary and Chuck. She then leaves and steals the diamond. When she returns to her apartment Gary confronts her. Jade tells Gary that she had to steal the diamond because it was once a national treasure of her country. Gary doesn't believe her story. He takes the diamond from her and puts it into the curator's mailbox with a letter warning them to tighten security.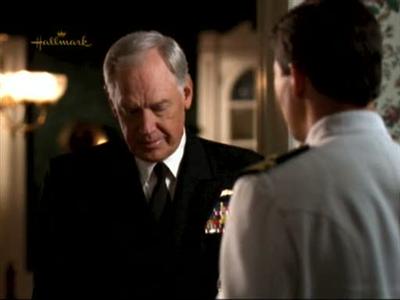 #2 - Lt. Hobson, USN 9.00
Season 3 - Episode 4
To stop an explosion, Gary poses as a Navy Lieutenant, but before he can get off the base, he attracts the attention of an admiral who wants Gary to take his daughter to a dance. However, things don't go as planned and Gary ends up imprisoned in a Naval Jail. Worse yet, Gary receives the paper while in jail and learns that McGinty's is going to blow up.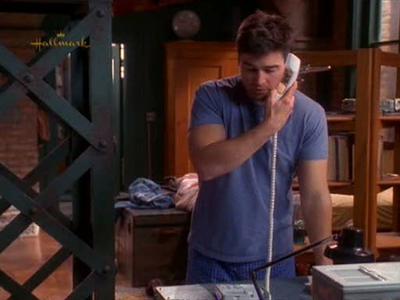 #3 - Run, Gary, Run 8.82
Season 4 - Episode 10
When Gary ignores Marissa's repeated requests to help her manage the workload at McGinty's, the paper plays a dangerous trick on him: he reads that his friend will be struck and killed by a car. Gary finds himself in a daily replay of the same 24 hours, � la the film Groundhog Day, when, unable to save her the first time around, he awakens to find history repeating itself -- twice. Failing to prevent the accident a second time, Gary is given one more chance to learn from his mistakes so he can save Marissa's life.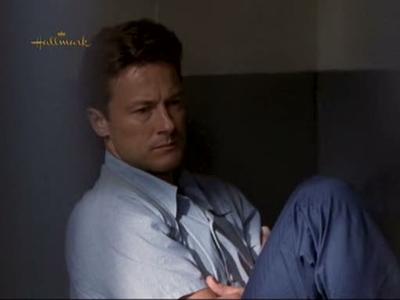 #4 - Deadline 8.78
Season 3 - Episode 8
Gary tries to clear the name of an innocent man on death row hours before his execution. Lucious Snow had failed to stop the murder, but left Gary some clues.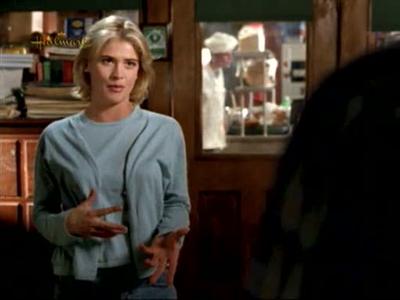 #5 - Collision 8.77
Season 3 - Episode 2
Chuck has left McGinty's in financial chaos and Marissa announces for a pub manager in the paper without telling Gary who has hands full with the choice of preventing a major car crash or saving an 8-year-old.
#6 - Everybody Goes to Rick's 8.75
Season 4 - Episode 21
Gary travels back in time to 1929, and is the proprietor of a speakeasy at the location where McGinty's is currently located. He must try to prevent the St. Valentine's Day Massacre.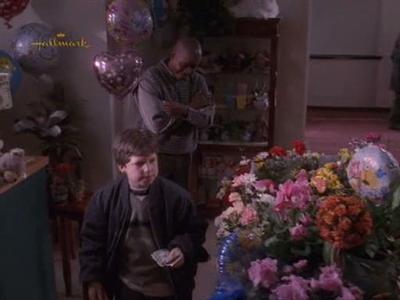 #7 - Blind Faith 8.75
Season 4 - Episode 17
Gary loses his sight while he is trying to prevent three teens from being blown up by an old cannon ball. While at the hospital, Gary meets a yong kid named Nate Calvin, whose mother is ill. The next day, without being able to see, Gary must save Nate Calvin, who is trapped in an abandoned building.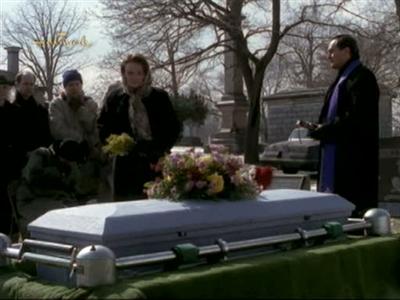 #8 - Fate 8.69
Season 3 - Episode 18
A homeless man plummets to his death while Gary tries to save him. Gary is rattled by his inability to prevent the tragedy and questions his involvement with the paper. When Gary refuses to prevent the next day's bad news, he winds up being forced to confront his own fate when he reads his obituary in the paper and must figure out what he's done wrong so he can save his life.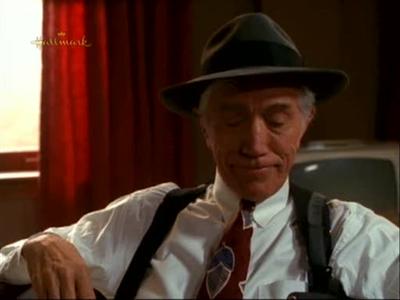 #9 - The Last Untouchable 8.67
Season 3 - Episode 13
An old ex-cop with an outdated driver's license starts his car and Gary crawls on it to stop him driving. Two Italian tourists are robbed by fake taxi drivers. The tourists charm Erica to show them old Chicago buildings, and Capone's last living major gang member is released from prison.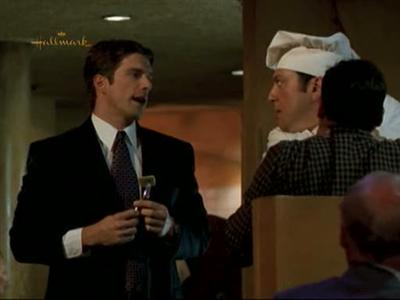 #10 - Saint Nick 8.62
Season 3 - Episode 5
Erica reunites with a childhood friend, Nick Sterling, who seems to be the perfect guy. Gary is jealous of their relationship and reads in the paper that Nick is going to propose to Erica. Gary also reads that the hospital that Nick just got done building is going to catch on fire at the opening party so he goes to the party but the building still catches on fire and he has to save Nick and Erica.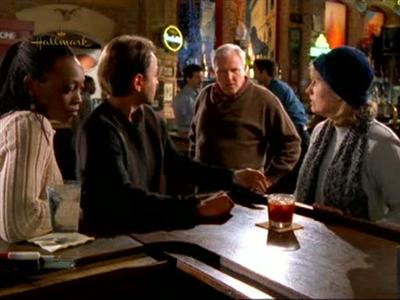 #11 - The Fourth Carpathian 8.61
Season 2 - Episode 17
Gary's parents receive the paper when Gary is trapped in an absndoned theater trying to save a monkey. Gary's parents and Crumb accidentally bring together a family of Letonian trapeze artists in Chicago.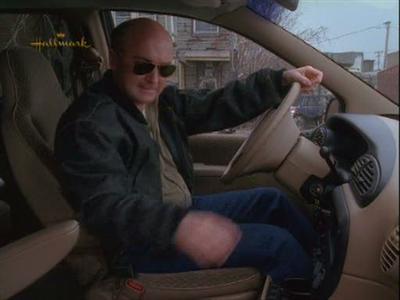 #12 - Mel Schwartz, Bounty Hunter 8.60
Season 4 - Episode 19
Gary must keep rescuing an accountant who is determined to become a bounty hunter.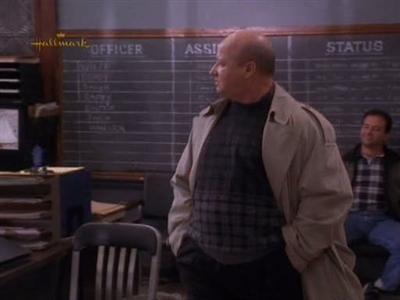 #13 - Fatal Edition (1) 8.57
Season 4 - Episode 7
When Frank Scanlon, a Chicago Sun Times columnist famous for his exposes, meets Gary during one of his daily saves, Gary piques the interest of the reporter, who believes that the rescues are more than coincidental. Intent on investigating Gary further, Scanlon demands that Sun Times cameraman Miguel Diaz hand over the confidential file he's been collecting on Gary. Meanwhile, when Gary reads in the paper that Scanlon is about to be murdered, he rushes to save him but the paper lists the wrong time of death - leading Gary to be found at the scene by police and subsequently arrested. Mounting circumstantial evidence even has Detective Toni Brigatti convinced of Gary's guilt. After escaping his arraignment, with Marissa's help, Gary becomes a fugitive desperate to find Scanlon's murderer.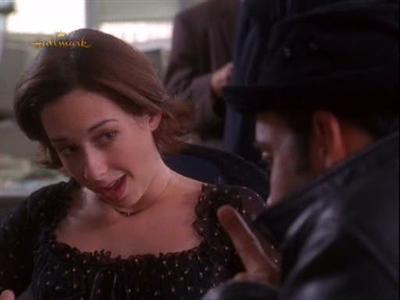 #14 - Fatal Edition (2) 8.56
Season 4 - Episode 8
When Gary's own investigation leads him to one of Scanlon's informants, he learns that at the time of Scanlon's death, the reporter was about to break a story on a murder-for-hire ring. With the help of Sun Times photographer Miguel Diaz, Gary obtains a printout of Scanlon's notes for his story that identifies six murders that were made to look like accidents. Meanwhile, Detective Brigatti uncovers some evidence of her own, which proves Gary's innocence and implicates someone with whom she works closely in the department. When Brigatti is subsequently taken hostage and about to be murdered, Gary must save her before the real killer sets him up a second time.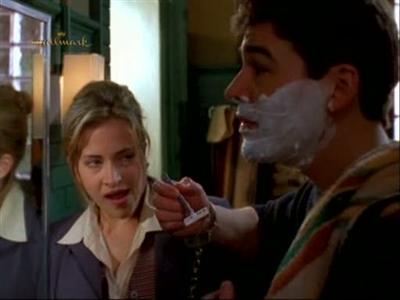 #15 - Don't Walk Away, Renee 8.56
Season 2 - Episode 20
Gary helps Renee, a woman who is being targeted by thieves.
#16 - Hot Time in the Old Town 8.50
Season 2 - Episode 21
Gary reads in the paper that a pylon at a construction site drops and knocks over a nearby building killing thousands. He goes to try and prevent it from happening only to get knocked out and wakes up 2 days before the Great Chicago Fire. He meets Morris, who looks like Chuck. He also meets Jesse, a young boy who is the brother of a woman, Elanor, who is a singer at a saloon, and looks exactly like Marissa, and is a victim of racism. Gary must help Jessee and Elanor, and try to stop the fire from happening.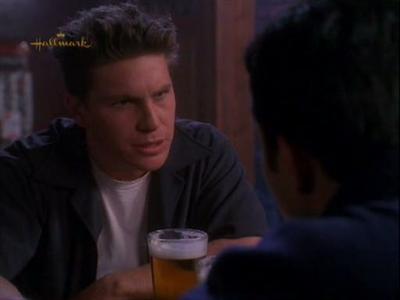 #17 - False Witness 8.50
Season 4 - Episode 15
While stealing cars for a chop shop, Jose (Joey) encounters Gary, who is brought in by police to ID the teenager in a criminal lineup. When Gary realizes that Joey is Miguel's little brother, he denies knowing him in order to protect his friend. Although Joey promises Gary that he will go straight, his accomplice pressures him into pulling another job, a heist in which the owner of the car is shot and Gary is taken hostage. While trying to convince Joey to give up his life of crime, Gary is wounded by gunfire and left to ponder whether or not he should have acknowledged Joey's involvement the first time around before people were seriously hurt.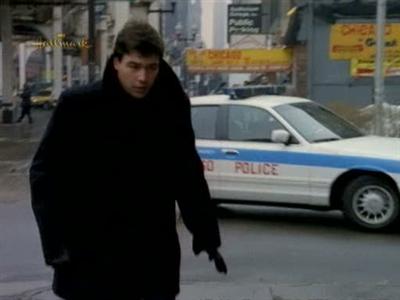 #18 - The Wall (2) 8.50
Season 1 - Episode 15
Gary is on the run now that he has the police and Agent Dobbs after him. They seek for help with Morris, who takes them to a friend of his who secretly handles photo alterations. While they try to find something that might help on the 1963 picture of J.T. Marley, Gary tries to stay away from the president, since the paper says he is the murderer. But he can't run from his destiny, and so Gary goes to the crime scene.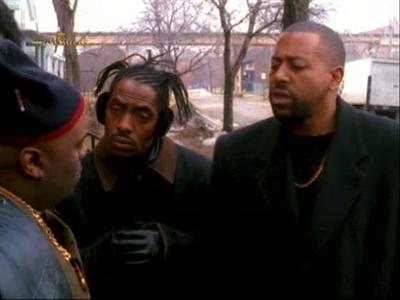 #19 - Number One with a Bullet 8.48
Season 3 - Episode 16
Marissa's old friend, Julius aka C-Roc, is in town for a cd signing and Gary has to prevent him from being killed.
#20 - Two to Tangle 8.48
Season 3 - Episode 17
A couple is fighting with each other over their lingerie company, and Henry befriends their daughter.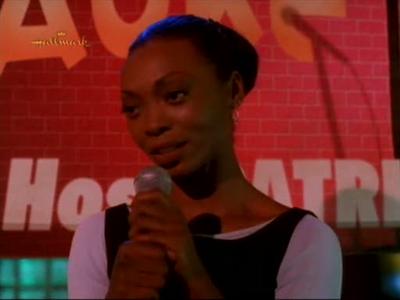 #21 - Funny Valentine 8.46
Season 3 - Episode 15
While in town to discuss a major deal with the Chicago Cubs, star ball player Andy Miller escapes serious harm when Gary saves him from being severely injured in a freak accident. Andy does bruise his shoulder during the incident, however, and Gary takes him to the hospital where Andy winds up falling in love with his physician, Dr. Suzy Pietro. Andy decides to accept the Cubs lucrative offer so he can stay in Chicago and be with Suzy. Unfortunately, Andy's agent doesn't want him to sign with the team and he soon learns that Suzy is contemplating a marriage proposal from another man. When Gary reads that Andy is going to choose a different ball club, he rushes to keep Andy with the Cubs and reunite him with Suzy.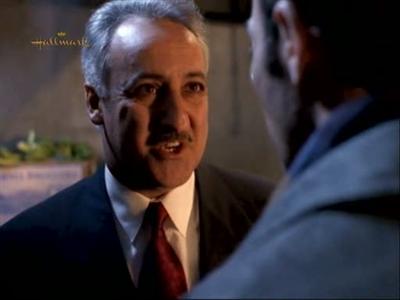 #22 - Mum's the Word 8.43
Season 2 - Episode 15
Gary take Marissa who poses as an Egyptian princess to gain admission to a exibission so that he can save an archeaologist from being struck in the head by a ancient Egyptian stone at the museum, Gary pushes the man out of the way only to see that someone wanted the archeaologist killed. The day after Gary reads in the newspaper that there'll be a fire in the museum, so he checks up on a journalist who was at the museum the night the archeaologist was almost killed. When the eyes are stollen from a cat mummy, a curse is released, causing everyone involved, including Marissa, to fall seriously ill.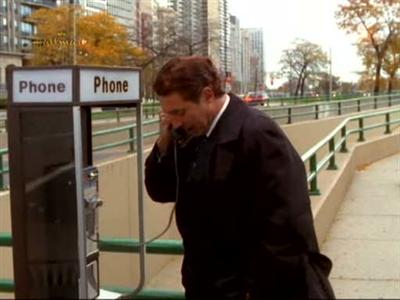 #23 - Nest Egg 8.42
Season 3 - Episode 10
To his surprise, Gary runs into his mother in the middle of Chicago. Later he shadows her and sees her drinking champagne with a strange man. Gary first suspects an affair, but learns that the stranger has tricked her into investing in a fictive company.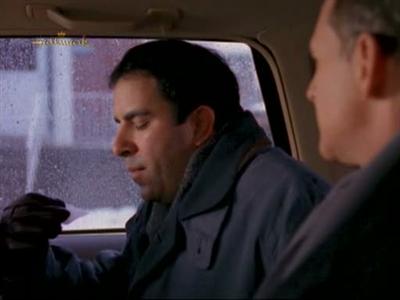 #24 - The Return of Crumb 8.40
Season 2 - Episode 14
Gary has to keep an honest cop, Detective Crumb, from being arrested due to a blackmailed investigation.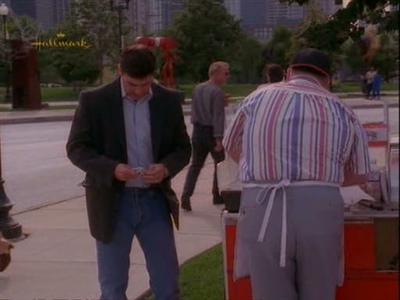 #25 - The Iceman Taketh 8.40
Season 4 - Episode 4
As Brigatti carries out her plan to entice the thief with an expensive diamond pendant, her relationship with Gary grows more personal since they are forced to spend several days and nights together. When it appears that the case has been solved, Gary reads that the diamond will turn out to be a fake -- putting Brigatti's career in jeopardy. Armed with tomorrow's news, only Gary can save Brigatti's job by finding the true thief and returning the diamond to its owner.