Eureka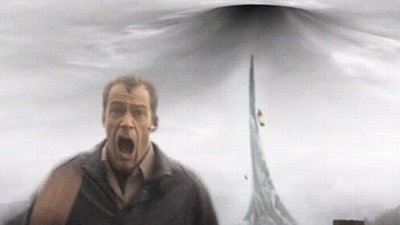 #1 - One Giant Leap... 8.54
Season 4 - Episode 20
In the season finale - It's chaos in Eureka when an energy beam rips through main street but the Astraeus launch must go on...with or without Eureka intact.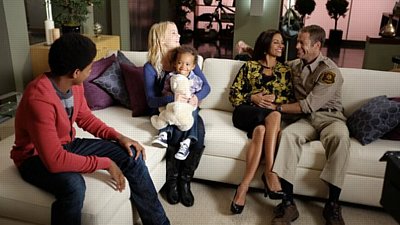 #2 - Just Another Day 8.51
Season 5 - Episode 13
In the series finale, wormholes randomly materialize around Eureka as the Department of Defense is set to shut the town.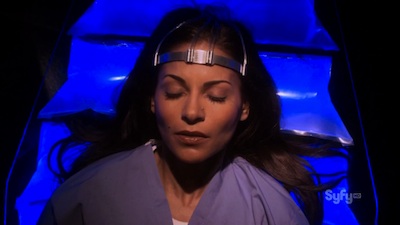 #3 - The Real Thing 8.43
Season 5 - Episode 2
Carter and Andy are jailed for trying to steal a piece of equipment to complete a device that Kevin has assembled to search for the Astraeus crew. Meanwhile, Holly comes up with a dangerous theory.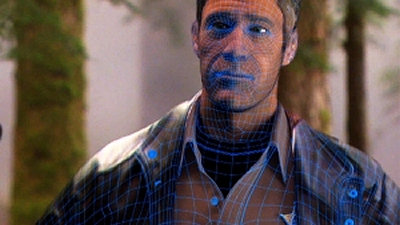 #4 - Force Quit 8.36
Season 5 - Episode 3
Carter and Jo continue their search for the missing Astraeus crew. A surprising source confirms the new theory of the disaster, and offers to help them rescue the crew. Meanwhile, back at the lab, lives are at risk as more of the crew comes closer to the truth of their situation.
#5 - Jack of All Trades 8.32
Season 5 - Episode 5
Jack starts to swap bodies uncontrollably, which puts both his body and his consciousness in awkward situations. Meanwhile, Warren Hughes returns to GD to evaluate Astraeus crew members' reactions to their abductions. Elsewhere, Zane's quest for answers from the Matrix reveals disturbing results for both him and Fargo.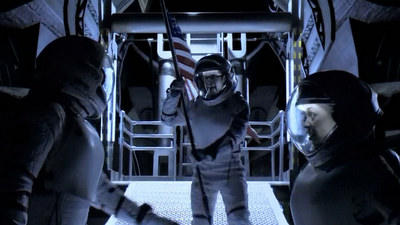 #6 - Lost 8.30
Season 5 - Episode 1
The Astraeus crew returns to Eureka four years later and must adapt to a myriad of changes, including a more oppressive version of Deputy Andy.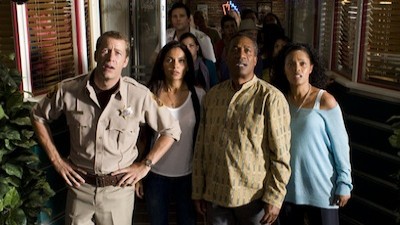 #7 - Lift Off 8.30
Season 4 - Episode 11
Zane pesters Jo for details she does not want to reveal. Carter problem-solves at Andy and S.A.R.A.H.'s wedding. Elsewhere, Zane's actions make him and Fargo unexpectedly airborne.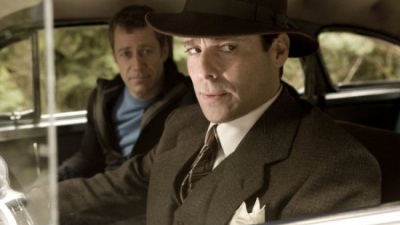 #8 - Founder's Day 8.26
Season 4 - Episode 1
Dr. Grant, a former resident of the town, causes serious alarm with his unexpected return. His romantic interest in Allison Blake also causes significant friction with Sheriff Jack Carter.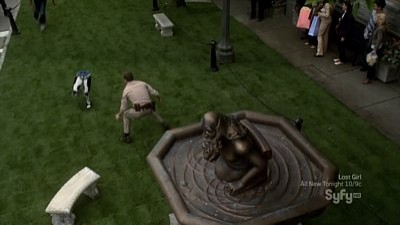 #9 - Smarter Carter 8.26
Season 5 - Episode 9
While under the influence of a smart drug, Carter becomes a genius like everyone else in town and starts to change the laws of physics. Unfortunately, his condition soon endangers all of Eureka, including Allison's brother who is in town just to meet his new brother-in-law.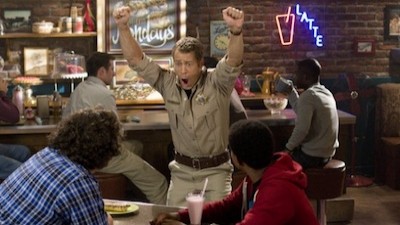 #10 - Up in the Air 8.25
Season 4 - Episode 14
Jack deals with a bank robbery which may relate to the sudden gravity issues besetting the citizens of Eureka. Meanwhile, Fargo's rivalry with Isaac Parrish is boosted when he learns Holly and Parrish went on a date.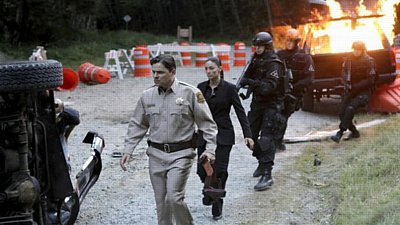 #11 - Double Take 8.22
Season 5 - Episode 12
The people of Eureka are being kidnapped and replaced by body-doubles one by one unless Allison, Fargo and Zane can figure out how to avoid capture and save their town.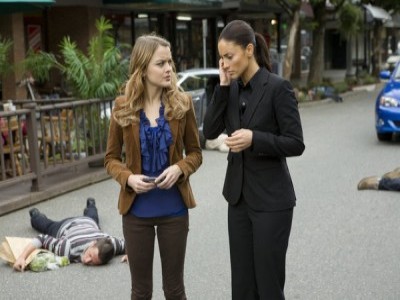 #12 - Omega Girls 8.20
Season 4 - Episode 15
When Zoe comes home for a visit, Jo faces an angry woman who doesn't accept her fumbling explanations about Zane. This all fades to background noise, however, when they find everyone in Eureka unconscious and must find a way to work together so they can revive the town and beat Beverly before she gets hold of valuable data. SYFY has this & "Of Mites and Men" Listed as episode 16 and does not have #17 "Clash of the Titans Listed"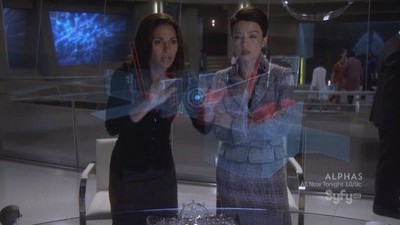 #13 - Of Mites and Men 8.16
Season 4 - Episode 16
Global Dynamics deals with two threats—a visit from Senator Wen and robotic bugs that can consume everything—it's unclear which is the bigger one. Meanwhile, Allison refuses to acknowledge any deficit with which the implants may have left her. SYFY has this & "Omega Girls" Listed as episode 16 and does not have #17 "Clash of the Titans Listed"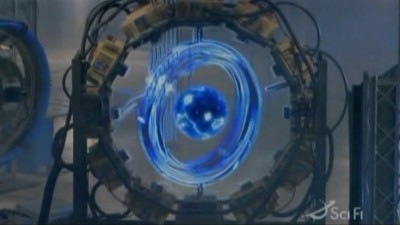 #14 - Pilot 8.15
Season 1 - Episode 1
After a strange accident sidelines Eureka's sheriff, U.S. Marshal Jack Carter takes over the investigation into the mysterious phenomenon that led to the death of a resident. Carter learns about the secret purpose of the town while trying to re-establish a connection with his angry and bitter daughter, Zoe. He develops a friendly working relationship with government liaison Allison Blake and meets some of the more eccentric residents of Eureka.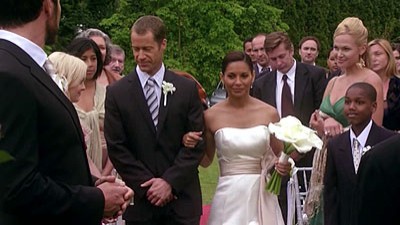 #15 - I Do Over 8.15
Season 3 - Episode 4
On Allison and Stark's wedding day, Sheriff Carter finds himself stuck in a time loop, causing him to experience the same lousy day over and over again. Meanwhile, Sheriff Carter's sister, Lexi visits Eureka.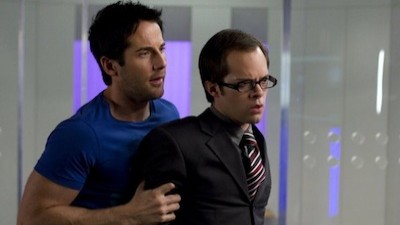 #16 - Reprise 8.15
Season 4 - Episode 12
Carter's duties expand to babysitting when Allison attends a medical conference, and Fargo finds his groove when a certain song is played. Meanwhile, a rocket scientist appears at Café Diem.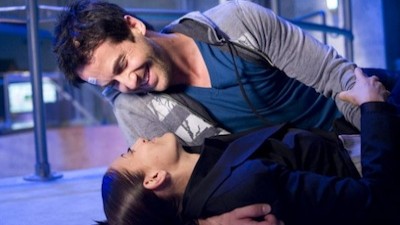 #17 - Glimpse 8.12
Season 4 - Episode 13
Jo receives a technical boost to her crime-fighting ability with lenses that predict security breaches. Allison's headaches won't go away so Carter plans a vacation. Fargo, meanwhile, deals with an onslaught of volunteers when he announces a space mission with room for civilians.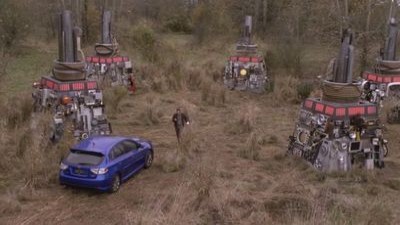 #18 - If You Build It... 8.10
Season 3 - Episode 13
Teenagers construct an odd building in a Eureka field while asleep.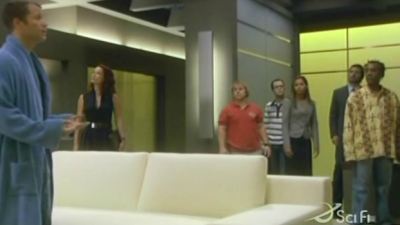 #19 - H.O.U.S.E. Rules 8.10
Season 1 - Episode 11
S.A.R.A.H - the artificial intelligence that runs Carter's house takes him and a group of residents hostage in an intervention to keep Carter in Eureka. Meanwhile her root program B.R.A.D activates and turns the situation deadly.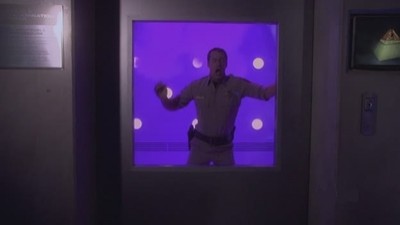 #20 - This One Time at Space Camp... 8.10
Season 4 - Episode 18
The Astraeus candidates go through their final interviews while Carter and Allison appeal their relationship audit.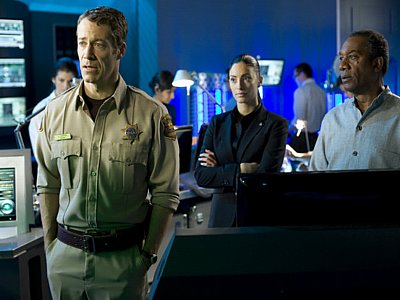 #21 - One Small Step... 8.09
Season 4 - Episode 19
When an explosion in the Astraeus lab accidentally sends Andy to Titan the team must devise a plan to save him before it's too late! Eureka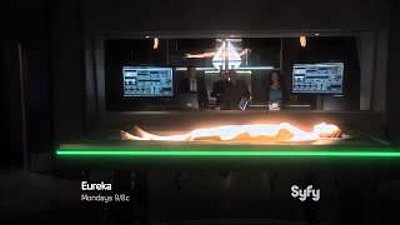 #22 - The Honeymooners 8.08
Season 5 - Episode 10
Jack and Allison's perfect honeymoon is interrupted when sabotage is discovered in Eureka. Elsewhere, Holly faces another hurdle to remain intact.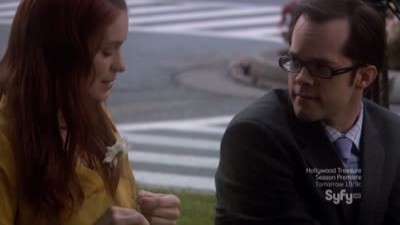 #23 - Worst Case Scenario 8.07
Season 5 - Episode 6
It's disaster drill day at GD and everyone must participate in order to see how well they would do in a disaster. Unfortunately the computer conducting the drill makes the simulation a reality. Elsewhere, Fargo undergoes risky interfaces with the Matrix to confirm Zane's findings.
#24 - Games People Play 8.07
Season 2 - Episode 4
After receiving a hit to the head, Carter finds that he is in a parallel Eureka. He discovers that the residents of the parallel Eureka are disappearing.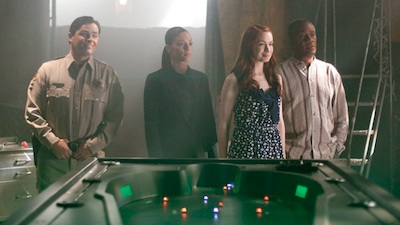 #25 - Mirror, Mirror 8.06
Season 5 - Episode 11
The Department of Justice arrives to investigate Grace, while Henry struggles with his conscience and Eureka is cut off from the world by a malfunctioning experiment that threatens to eradicate the town's populace.