Misfits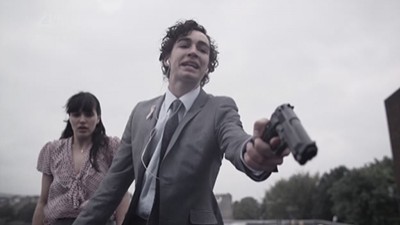 #1 - Episode Six 8.65
Season 1 - Episode 6
When someone is clearly influencing local teenagers and changing their behavior, the gang investigates. The trace leads to an organisation called Virtue and it's up to powerless Nathan to save them all.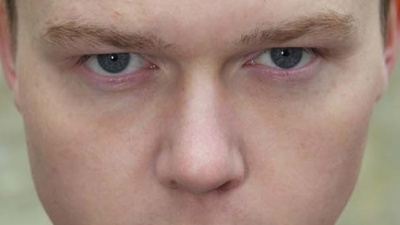 #2 - Episode Six 8.54
Season 2 - Episode 6
After the existence of super-powers is exposed to the world at large, the gang become celebrity super-heroes, known as the 'ASBO Five''. There is serious money to be made, as long as the gang can manage to handle their fame. But, as they settle in at a luxury hotel, they find their renown has made them the target of a sinister killer, who has the most bizarre power yet encountered.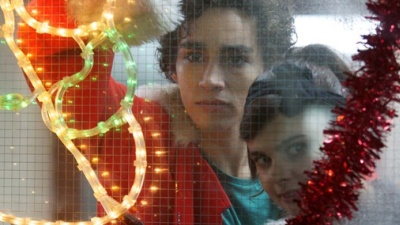 #3 - Christmas Special 8.47
Season 2 - Episode 7
Just before Christmas, the gang meets Seth, a drug dealer who is able to deal powers after being struck in the storm.
#4 - Episode One 8.44
Season 2 - Episode 1
The group realise that Nathan is still alive. The friends run into a psychiatric patient, who used to be obsessed with Simon, and find out that she is using her strange powers to exact revenge after he snubbed her in public.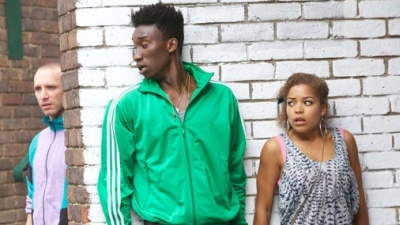 #5 - Episode Four 8.35
Season 2 - Episode 4
Ollie, an environmental protester who has the power to teleport, starts his community service, but is he really destined to become part of the gang? Out on the estate the gang are confronted by super-aggressive Tim who demands money at gunpoint. The gang find themselves needing the help of the mysterious man in the mask. Meanwhile Nikki, the girl from Curtis's flash forward vision, has a heart-transplant which gives rise to some unexpected side-effects...
#6 - Episode Three 8.32
Season 2 - Episode 3
The mysterious masked man ends up saving Alisha when she is mugged on the estate. She becomes intrigued when he is not affected by her powers. Nathan, Kelly and Simon go to a tattoo parlour in which Nathan manages to offend the tattooist. Nathan ends up acting oddly after they leave.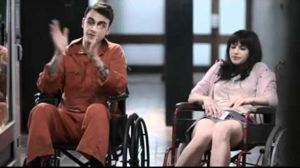 #7 - Episode Eight 8.31
Season 3 - Episode 8
A fake medium with a superpower brings faces from the young offenders' past back to life, including Tony and Sally, the probation workers they killed. The gang soon realises the resurrected corpses have returned to the land of the living with dangerous motives in mind – but then face another threat when Simon senses his destiny as Superhoodie is fast approaching.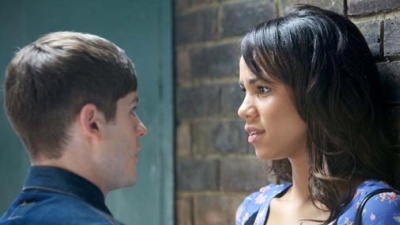 #8 - Episode Five 8.28
Season 2 - Episode 5
Nathan is violently killed again and he suspects that Jessica, a charity worker from the community center, is to blame. To make matters worse, Jessica seems to have targeted Simon as her next victim so the gang decide to track her down before she can strike again. Kelly meets Bruno who is on the run from the police. She hears his thoughts and he thinks she's beautiful. Has Kelly finally found her perfect man, or is there more to Bruno than meets the eye?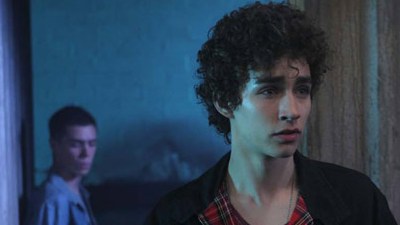 #9 - Episode Two 8.28
Season 2 - Episode 2
Nathan is shocked (and half naked) when Jamie, a long-lost brother he never knew he had, turns up at the community centre. They have something in common – neither gets on with their dad, Mike. Nathan takes his little bro under his wing – they go for a pint and meet a fit girl with an amazing power of her own. Everyone heads out for a massive night in a club where things start to get a little crazy. Luckily that guy in the mask is still watching over our pretty young things.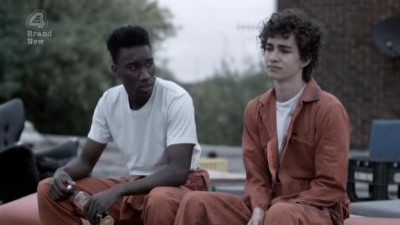 #10 - Episode Five 8.27
Season 1 - Episode 5
The gang's probation worker Sally pursues her strategy to connect with Simon to find out what happened to Tony. In the meantime, Nathan develops caring feelings for a baby he finds at the Community Centre.
#11 - Episode Four 8.27
Season 1 - Episode 4
Curtis tries to use his superpower to go back to the past and change what happened the night he was caught by the cops, but he discovers that changing history isn't as easy as he thought.
#12 - Episode Two 8.27
Season 1 - Episode 2
Much to their annoyance, the gang have to help out at an OAP's tea-dance as part of their community service. But things look up for Nathan when he befriends a beautiful young volunteer. It soon becomes clear that others have been affected by the storm as Nathan stumbles across his mum's boyfriend acting in a very strange way. And to complicate matters further, the gang realise that somebody knows about the killing of their probation worker.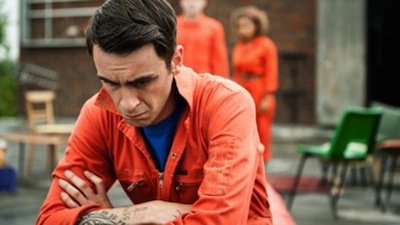 #13 - Episode Seven 8.24
Season 3 - Episode 7
When Seth finds a resurrection super power he uses it to bring his dead ex-girlfriend, Shannon back to life. But it's not long before he realises that the new power has unexpected consequences when Shannon develops a taste for blood. Seth is torn between his love for Kelly and the guilt he feels over Shannon's death, as the gang battle an army of zombie cheerleaders.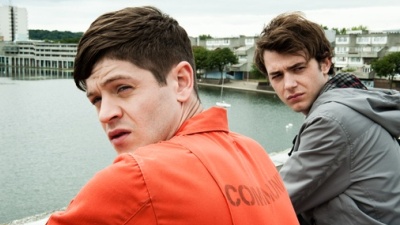 #14 - Episode Three 8.16
Season 3 - Episode 3
Still trying to fulfil his destiny by becoming SuperHoodie, Simon saves Peter, a geeky comic-book nerd, from being mugged. Peter is in awe of SuperHoodie - at last he's found a real super-hero to idolise. Peter strikes up a friendship with Simon, a friendship that soon turns into obsession and threatens to destroy everything that Simon holds dear. Finally, Simon discovers the true sacrifices that you must make to become a real super-hero...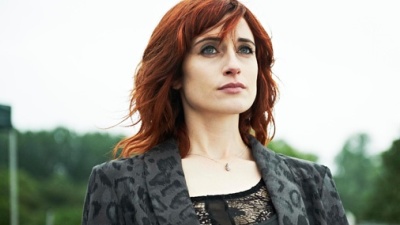 #15 - Episode Six 8.12
Season 4 - Episode 6
The gang spend a long night at a wild house party where they are stalked by a mysterious killer rabbit. While tracking it down, Rudy meets the enigmatic Nadine and finds himself head over heels for the first time in his life. By the time the night has drawn to a close, Alex has finally revealed to Jess the secret he has been trying to hide - but will their relationship survive his shock revelation?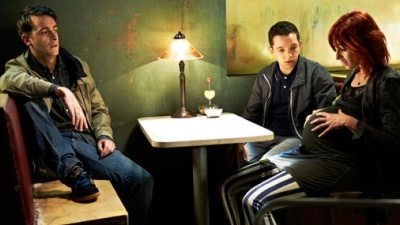 #16 - Episode Seven 8.10
Season 4 - Episode 7
Alex sets off on a mission to try to recover what's missing in his life, but Jess is worried about the extreme lengths he might go to. Meanwhile, a mysterious girl called Abby arrives at the community centre. She pretends to be on community service, but ends up with an unexpected gift when she discovers that the community centre is the super-power magnet of the universe.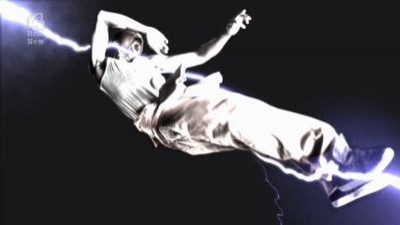 #17 - Episode One 8.08
Season 1 - Episode 1
Nathan, Kelly, Curtis, Alisha and Simon are a group of misfits. They have nothing in common except the 'Community Payback' scheme they've been lumbered with at their local community centre, following varying crimes and misdemeanours. When the group get caught in a freak storm on day 1, their lives are changed forever. Everyone except Nathan discovers they have super powers, and events quickly unravel in the weirdest of ways, until the group are landed with a secret that inexplicably bonds them together, whether they like it or not.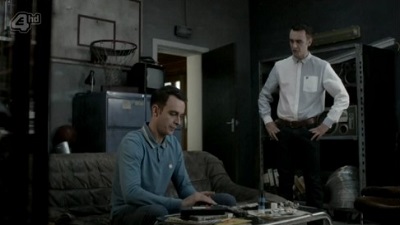 #18 - Episode Seven 8.06
Season 5 - Episode 7
With the first anniversary of the storm coming closer, Rudy's alter ego and Abby organise a celebratory party at the community centre. Alex meets Sarah, who has a mysterious power that is making her life a misery.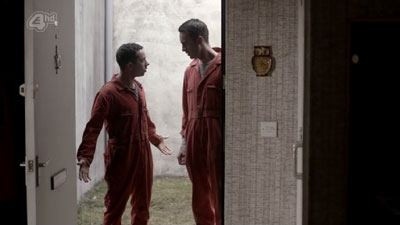 #19 - Episode Four 8.05
Season 5 - Episode 4
Since attending the superpower support group, Rudy's alter ego Rudy Two has become more of his own person. And while the gang are out on community service they come across a bumbling old man who turns out to be more than he seems. They also encounter Helen, an electrician with a power that might just hold the key to understanding the 'mysterious knitted jumper'.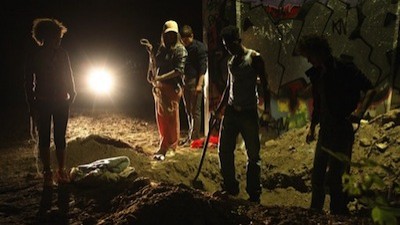 #20 - Episode Three 8.05
Season 1 - Episode 3
Alisha is having fun using and abusing her power, but she can't seem to get the one man she really wants - Curtis. Meanwhile, Simon's online relationship with Shygirl18 blossoms, but Kelly's 'Restorative Justice' session doesn't go exactly to plan. And the gang discover that builders are digging a hole at the exact spot they buried the bodies - what are the chances of that?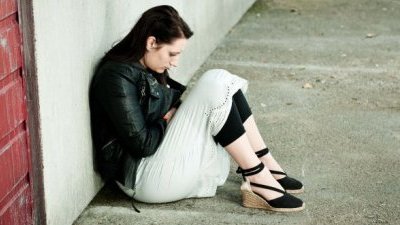 #21 - Episode Five 8.05
Season 3 - Episode 5
While doing community service at the local hospital, Kelly gets trapped in the body of Jen, a coma victim. Jen, walking around in Kelly's body, escapes from the hospital leaving the real Kelly trapped in a coma. When the gang discover what's going on they hatch a plan to steal Kelly back from the hospital before her life-support machine is switched off.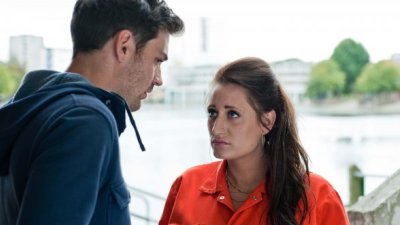 #22 - Episode Six 8.05
Season 3 - Episode 6
After a drunken one-night-stand with a mysterious girl Rudy discovers that he has a strange superpower STD. With only 24 hours to undo the curse Rudy enlists Simon to help him find the girl. Meanwhile something weird is happening with Curtis' gender-swap power. And Seth finally finds the superpower that he's been searching for.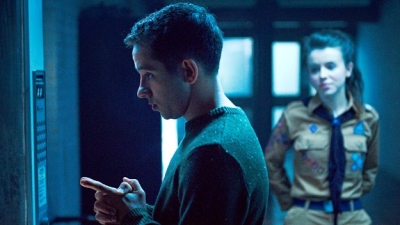 #23 - Episode One 8.03
Season 5 - Episode 1
It's the first anniversary of the storm and handsome barman Alex discovers that he has acquired a strange new superpower that he has to use on one of the gang. Meanwhile, Rudy's downbeat alter ego joins a mysterious new support group deep in the heart of the estate.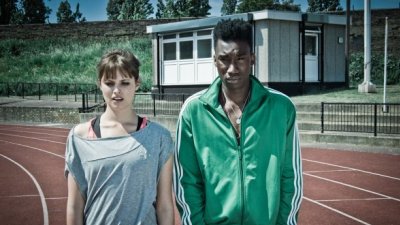 #24 - Episode Two 8.02
Season 3 - Episode 2
Curtis uses his new gender-swap power so that he can compete again in the sport of athletics. There ends up being a complication when Curtis falls for Emma, one of the other athletes. Curtis can't tell Emma the truth about his real identity. A predatory figure ends up turning his advances towards the female Curtis.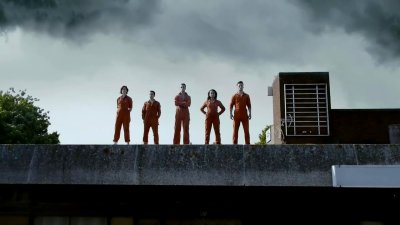 #25 - Episode Eight 8.02
Season 5 - Episode 8
The gang learn that their community service is over and they start to think about life away from the orange jumpsuits. Still upset at the way Rudy treated her, Jess looks for comfort elsewhere but she soon finds out that her companion has a terrifying power that threatens her own life. Rudy's alter ego finds out that Helen, Karen and Sam aren't quite the superheroes he thought they were.