Warehouse 13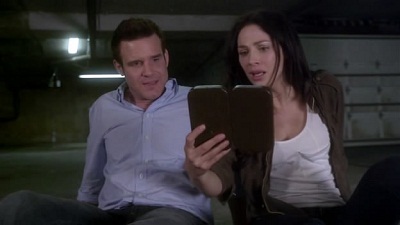 #1 - Emily Lake (1) 8.61
Season 3 - Episode 11
As Sykes begins his end game, the agents discover that Helena is still alive... and teaching high school literature. Meanwhile, Jane reveals the full extent of her plan but one agent will lose their life carrying it out.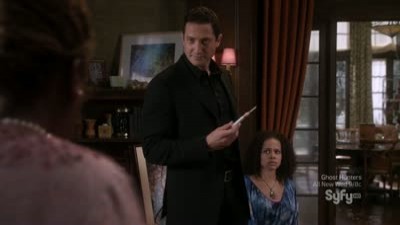 #2 - Stand (2) 8.52
Season 3 - Episode 12
Pete and Myka race to stop Sykes from using his own cache of artifacts to destroy them and the Warehouse.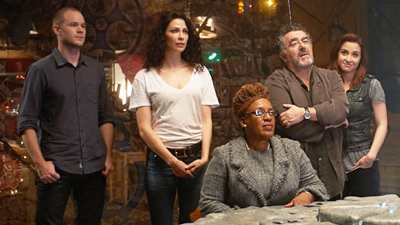 #3 - Endless 8.41
Season 5 - Episode 6
The team struggles with the news that Warehouse 13 will be moving to a new host country.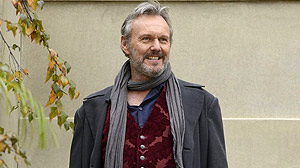 #4 - The Truth Hurts 8.39
Season 4 - Episode 20
Pete and Myka capture Paracelsus but not before he makes himself immortal. When Myka's cancer becomes worse, Pete must make a deal with Paracelsus to cure his partner. Meanwhile, Claudia receives some startling news from Artie.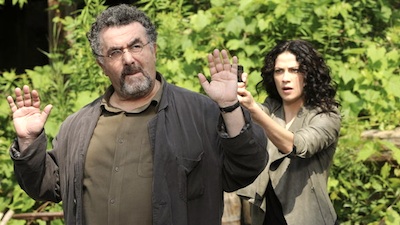 #5 - We All Fall Down 8.34
Season 4 - Episode 10
The team have no time to mourn a fallen comrade as they go after the person responsible, the nemesis that has been stalking Artie since he used Magellan's Astrolabe to save the world.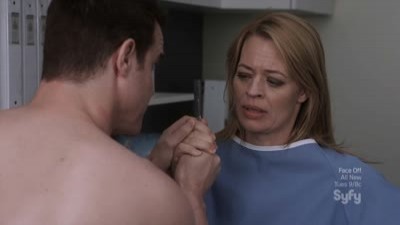 #6 - The Ones You Love 8.30
Season 4 - Episode 9
Pete, Myka, and Claudia set off to rescue their loved ones when Brother Adrian sends them deadly artifacts. Meanwhile, Mrs. Frederic and Steve travel to Rome and learn Adrian's dark secret.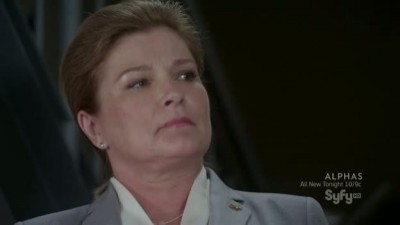 #7 - The 40th Floor 8.26
Season 3 - Episode 8
Sally Stukowski and her partner make their move, attacking the Regents and using an artifact to trap them in a building and bring it down around them.
#8 - Buried (1) 8.23
Season 2 - Episode 11
When Mrs. Frederic is stricken ill, the agents must search for a cure before it's too late. Their quest takes them to Egypt and the long-lost Warehouse 2.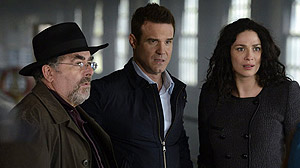 #9 - Lost and Found 8.21
Season 4 - Episode 18
The agents track down a cache of artifacts stolen from Warehouse 12 by the infamous Roaring Dan Seavey... and guarded by his ghost. Meanwhile, Charlotte Dupres makes her move with the help of her inside person.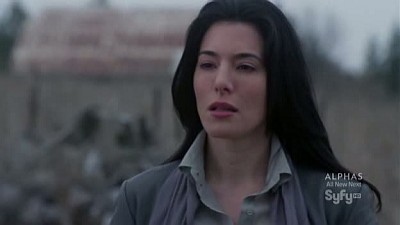 #10 - 3...2...1... 8.21
Season 3 - Episode 5
Pete, Myka and H.G. Wells track Joshua's Trumpet, an artifact that has eluded three generations of Warehouse agents, which now may pose a threat to a packed baseball stadium.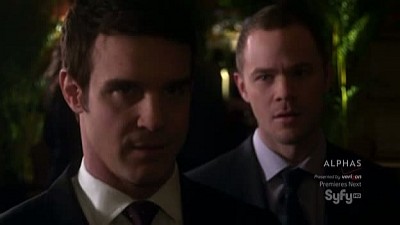 #11 - The New Guy 8.20
Season 3 - Episode 1
After Myka leaves the warehouse, Pete gets a new partner: ATF agent Steven Jinks, who has a gift for sensing when someone is lying. Pete and Steven take on a new case in Denver, while Artie, Claudia, and Leena deal with a deadly pair of statues at Warehouse 13.
#12 - Reset (2) 8.16
Season 2 - Episode 12
The team tries to track down their rogue member, and discover the artifact they have is unexpectedly powerful. Meanwhile, Claudia wonders about her future with the Warehouse team and Pete must choose between Kelly and the mission.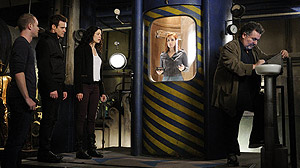 #13 - All the Time in the World 8.15
Season 4 - Episode 19
Pete, Myka, and Charlotte must track down Sutton, the only man who knows where they can find Paracelsus and exchange the Philosopher's Stone for the stele that will free Claudia from her bronze imprisonment... before she disintegrates.
#14 - Queen for a Day 8.14
Season 3 - Episode 4
While Claudia and Steve attempt to infiltrate a Civil War reenactment to recover U.S. Grant's flask, Pete and Myka must deal with Pete's ex-wife... who has been stung by an artifact bee that has turned her into a human queen bee.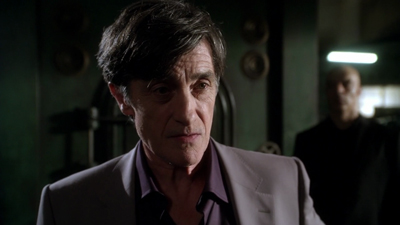 #15 - MacPherson 8.13
Season 1 - Episode 12
The team discovers that MacPherson is auctioning artifacts he has siphoned from the Warehouse shelves.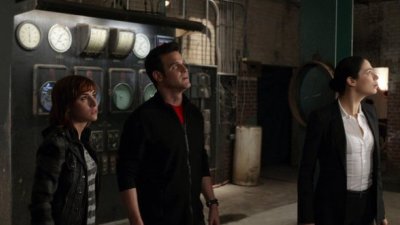 #16 - The Greatest Gift 8.12
Season 3 - Episode 13
Holiday Special: Pete is hit in the head by an artifact and wakes up to a life where he was never born. Pete must hunt down and persuade the Warehouse team (none of whom recognize him) to go on this life or death mission with him to vanquish a long dead nemesis from the past to get everyone's lives back.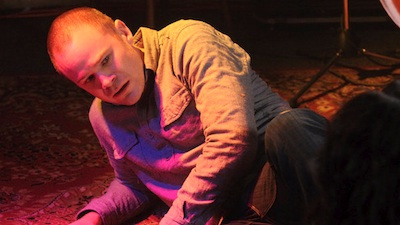 #17 - There's Always a Downside 8.08
Season 4 - Episode 4
While Pete and Claudia help Hugo Miller track down a bag of marbles at a boy's academy, Myka and Steve travel to New Orleans on the trail of another artifact while Artie meets with Brother Adrian.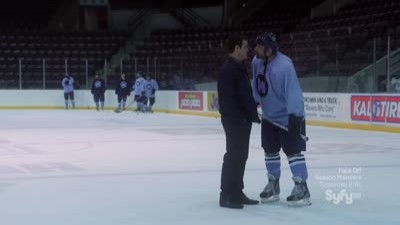 #18 - No Pain, No Gain 8.08
Season 4 - Episode 5
While Pete and Myka go to Toronto to investigate an invulnerable hockey player, Steve helps Artie track down stolen artifacts while Claudia meets with Mrs. Frederic to discuss her future as a Warehouse guardian.
#19 - Instinct 8.07
Season 4 - Episode 15
H.G. has created a new life for herself in Wisconsin, but calls in the agents when she comes up against an unidentified artifact. Meanwhile, Abigail joins the others on the floor of the Warehouse to track down the source of mysterious tremors that threaten to destroy the building.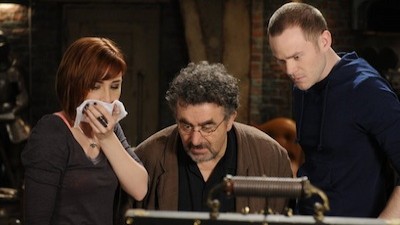 #20 - Past Imperfect 8.06
Season 3 - Episode 7
While in Denver, Myka picks up the trail of the counterfeiter who killed her former partner, Sam Martino. Meanwhile, Artie, Claudia, and Steve interrogate a dog that witnessed the theft of an artifact.
#21 - Endless Wonder 8.06
Season 4 - Episode 7
Pete and Myka face a curious executive from a drug company as they deal with a pill that may increase people's height. Meanwhile, Artie, Steve and Claudia follow Brother Adrian to the place where he's hiding.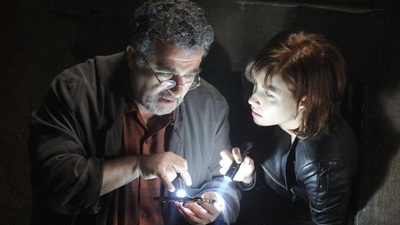 #22 - A New Hope 8.06
Season 4 - Episode 1
The Warehouse team struggles with the horrible reality of the Warehouse's destruction and the tragic loss of Steve Jinks, Mrs. Frederic and H. G. Wells. With matters so desperate, Pete, Myka, Artie, Leena and Claudia must decide whether to knowingly use a dangerous artifact for their own personal gain — at the risk of deadly consequences.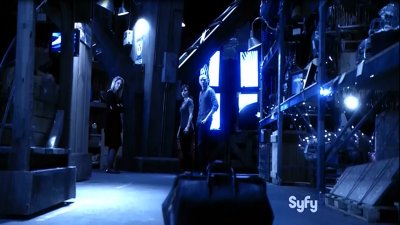 #23 - The Living and the Dead 8.05
Season 4 - Episode 11
With the fate of the world in their hands, Pete and Myka's only hope of finding a cure to the Sweating Sickness is a drunken history professor. Meanwhile, Steve and Claudia enter Artie's subconscious in an attempt to bring him out of his coma before he fades away for good.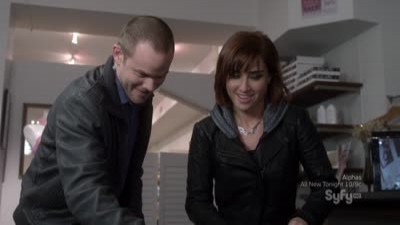 #24 - Personal Effects 8.05
Season 4 - Episode 3
A cache of Walter Skyes' stolen artifacts turn up and all six agents go into the field to recover them. Artie unexpectedly reveals his secret to Leena, while Steve begins to realize the downside of the metronome that brought him back to life.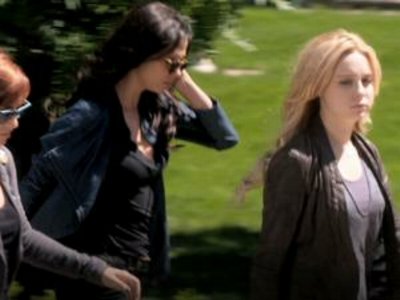 #25 - Shadows 8.04
Season 3 - Episode 9
While Pete and his mother Jane try to determine the origins of their mysterious opponents, Myka and Claudia travel to Portland to stop a girl who can apparently vaporize anyone she hates with blasts of radiation.