Dead Like Me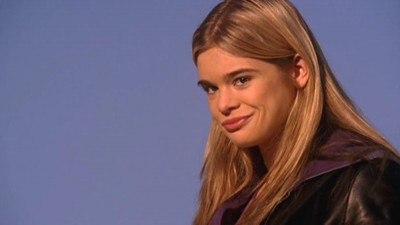 #1 - Haunted 8.19
Season 2 - Episode 15
It's Halloween and reaper legend has it that the reapers can be seen as they were when alive. A serial killer stalks a neighborhood, the reapers collecting his victims as he goes, George getting the bad guy. Joy and Reggie pay a late night visit to George's grave. So does George.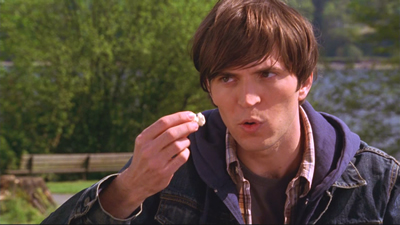 #2 - Reaper Madness 8.18
Season 1 - Episode 7
George is romantically drawn to a schizophrenic who seems able to see death as she does. When Rube grows concerned George might be revealing too much to the young man, he forbids her from seeing him anymore. but George persists, tempting chaos of biblical proportions!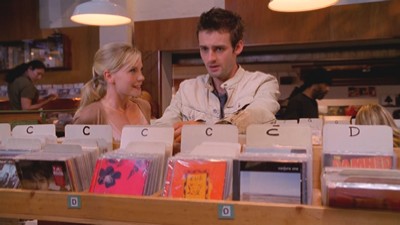 #3 - Rest in Peace 8.16
Season 1 - Episode 14
On the first anniversary of George's death, Rube grants her the day off. Motivated to get her afterlife on track again, she returns to Happy Time to ask for her old job back. But after being bluntly rejected, George pouts through yet another drab day...until the universal powers-that-be intervene and inspire her to try to live her afterlife to the fullest.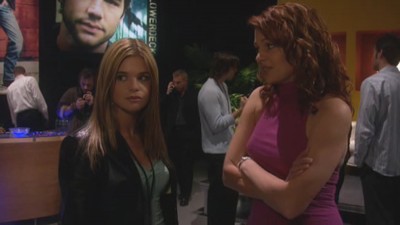 #4 - Rites of Passage 8.04
Season 2 - Episode 7
George is assigned her first VIP Reap - a rock star - prompting envy from the gang; Mason messes up big time, while Roxy's day job comes to the fore in an unexpected way. Daisy confides in - then reaps - a priest and the arrival of Joy's mother creates friction in the Lass household.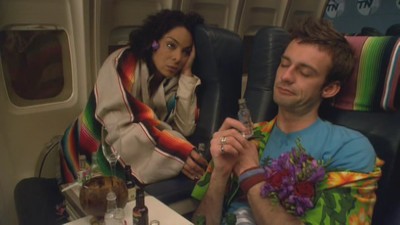 #5 - The Escape Artist 8.04
Season 2 - Episode 8
George is sent to a country club and is hugely attracted to the son of her reapee; Roxy and Mason are given tickets - and post-its - for Cancun, while Rube makes Daisy keep him company for his reap at Reggie's school. While Joy's mother continues to cause friction, Reggie meets Charlie, the pet reaper...
#6 - Always 7.97
Season 2 - Episode 14
George finds out that her mother was in Happy Time looking for her file. Rube goes to see his daughter after receiving upsetting news from Penny. Ray continues to cause problems even after his death and Mason runs into a bit of trouble with Kiffany.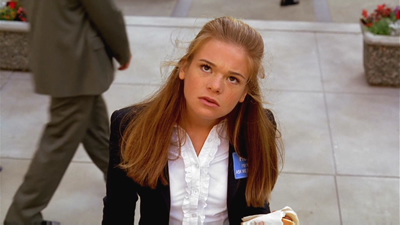 #7 - Pilot 7.96
Season 1 - Episode 1
When smart, cynical 18-year-old George is killed by an errant toilet seat falling from space, she joins the ranks of an undead group of grim reapers. As she clumsily learns to adjust to her new role in the afterlife, George haphazardly hurtles towards her first dreaded assignment: to collect the soul of a little girl.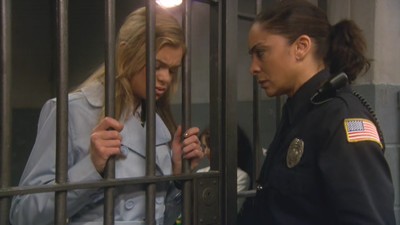 #8 - Death Defying 7.95
Season 2 - Episode 10
George is in a foul mood, after Trip. Daisy makes a new friend which makes Mason jealous. Rube leaves, looking for a mysterious woman from his past.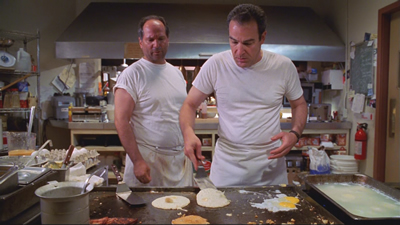 #9 - A Cook 7.93
Season 1 - Episode 8
When George decides to care for the beautiful golden retriever her latest victim has left behind, and Rube steps in as a grill cook to replace the man whose soul he recently took, both find themselves feeling lost and out of place. but as they boldly face their predicaments head-on, the two reapers finally future out where they belong.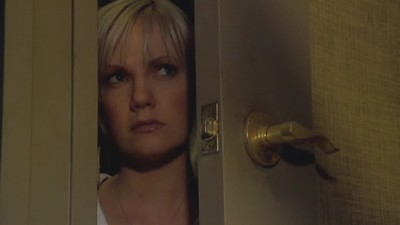 #10 - Be Still My Heart 7.87
Season 2 - Episode 9
George goes looking for Trip at his father's funeral, with major consequences; Daisy is traumatized by her reap, a murder; Mason is the sensible one (seriously), while Rube places Roxy in temporary charge as he goes searching for something. Clancy has Reggie stay over. Many, many loose ends are left...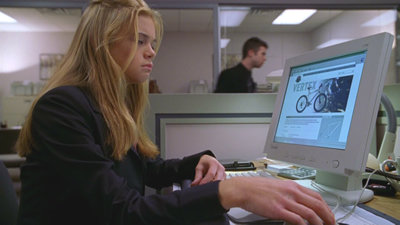 #11 - The Bicycle Thief 7.87
Season 1 - Episode 11
George can't afford the new bicycle she wants so she gets a new job. Immediately, coworkers at her old job begin planning a farewell party. Meanwhile, Mason mingles with a gay couple and Daisy is stalked by the soul of a passionate painter. Soon, the reapers begin to realize just how important a part they play in people's lives.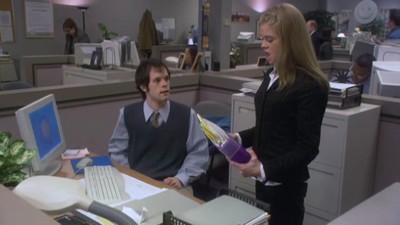 #12 - The Shallow End 7.86
Season 2 - Episode 4
Mason reaps an old man in the swimming pool and the troubles arise when the old man won't leave until he sees his own funeral. Roxy tackles baddies on the job as a policewoman. Daisy counsels her reap, a man who wished in his life to be a woman; George gets a new temp named Ethan and discovers that maybe the reason everyone likes her so much is because of her sarcasm and hostility.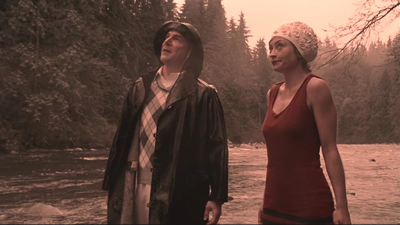 #13 - Reaping Havoc 7.86
Season 1 - Episode 5
Since becoming a grim reaper, George has become quite friendly with Betty, a wildly glamorous co-reaper. But when the dazzling Betty becomes too curious about what lives on the other side of the undead, George learns yet another difficult lesson: Even in the afterlife, friends are hard to keep.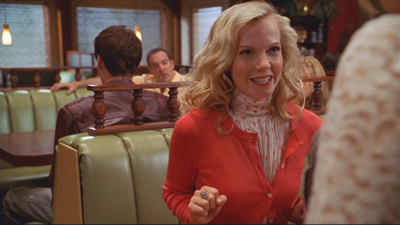 #14 - My Room 7.85
Season 1 - Episode 6
When Daisy, a gorgeous but demanding actress, joins the group of reapers, Rube moves her in with George. Immediately, Daisy steamrolls over George's privacy and patience and a reluctant George must find the courage to speak up for herself.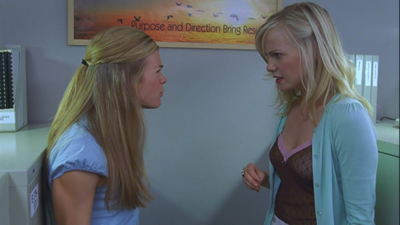 #15 - Business Unfinished 7.81
Season 1 - Episode 10
As Daisy talks both George and Mason into swindling one of her wealthy victim's sons out of a lot of money, and Roxy mourns the anniversary of her own death, Rube keeps a careful eye on his minions. Soon, the con is on and the grief is great...and Rube's got valuable lessons about the afterlife for all.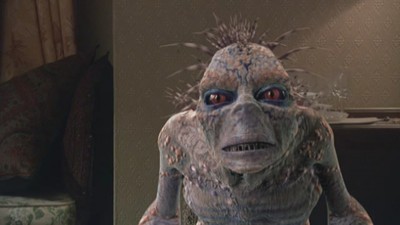 #16 - Forget Me Not 7.77
Season 2 - Episode 12
Ray and Mason fight for Daisy's affection, and their game turns into something worse when Daisy wants to breakup with Ray. In a hospital, George must convince an elderly woman of her death. Joy is looking for a job at Happy Time, where she finds out more information about the time George worked there. Rube seeks help from Penny, another reaper, to find his daughter.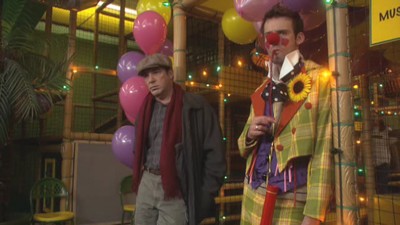 #17 - Send in the Clown 7.77
Season 2 - Episode 1
Rube and Mason go to a kids birthday party to collect their next appointment, but Mason is about to change his mind when he learns that his reap is a little girl. George gets a job from Delores to show a dumb Brennan, who is the nephew of one of The Happy Time owners, how to work. She ends up having a little fun of her own. Meanwhile, Joy and Clancy decide to divorce.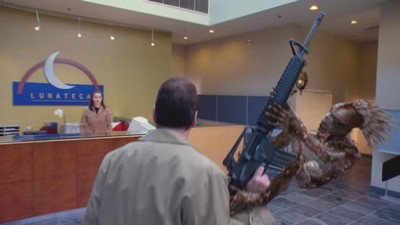 #18 - In Escrow 7.76
Season 2 - Episode 6
George is given a new and hard responsibility at Happy Time, while Joy seems on the point of selling the house. Mason meets and reaps a hero from his youth, while Roxy tells Daisy that the relatives of the victim from which Daisy stole her cross want it back. Reggie is frightened by 'voices' after a babysitter abandons her - it makes her finally start talking to Joy about George.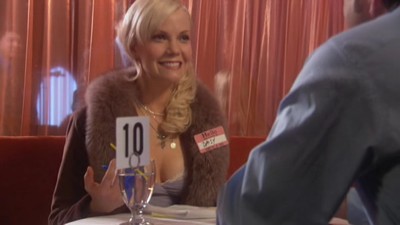 #19 - Hurry 7.76
Season 2 - Episode 5
Happy Time has a time-and-motion analyst in and Delores wants George to be on full alert. Daisy goes speed dating to take a soul from a man. Mason tracks a friend to reap him, while George and Roxy's reaps have very different reactions to their demise. Meanwhile, Rube queues patiently for a letter - which breaks his heart.
#20 - Ghost Story 7.73
Season 2 - Episode 3
George is induced to accompany her Happy Time co-workers on their annual woodland retreat. However, even there she can't escape from her duties as a reaper. Mason loses his post-it note with the name of the next soul to reap. Joy does her best to sell her house, much to Reggie's dislike, who scares them away saying that George, her late sister still keeps in touch with her from beyond the grave.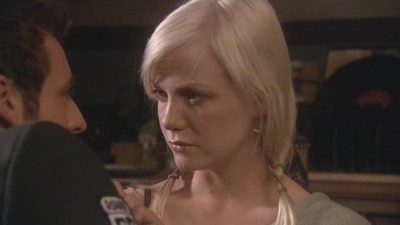 #21 - Last Call 7.71
Season 2 - Episode 13
Mason and Daisy try to keep Ray's death a secret. Mason receives a purple post-it, possibly his final reap before moving on. Roxy investigates Ray's disappearance, questioning Daisy . George attends another going-away party at Happy Time. Reggie accidentally lets J.D. out, and searches for the dog.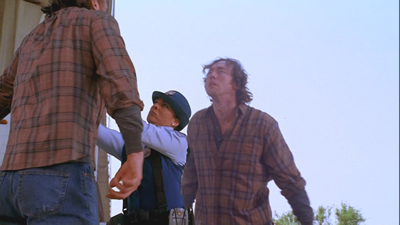 #22 - Sunday Mornings 7.69
Season 1 - Episode 9
An assignment leads George to a college campus, where she befriends a fresh-faced coed with a curious fascination for a literature professor...who just happens to be George's dad! Sitting in class with her new friend, George gets to know her dad - and herself - in a way she never did in life.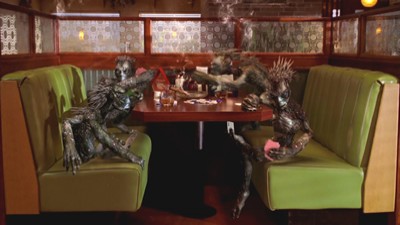 #23 - Vacation 7.69
Season 1 - Episode 13
Death takes the day off. So Rube recruits the reapers to help him with some clerical work. As the soul-takers file their victims' last thoughts, they all realize what truly mattered to them in life. Especially George, who fondly remembers the summer vacations she spent with her family at the lake.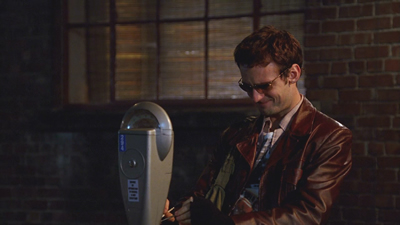 #24 - Dead Girl Walking 7.66
Season 1 - Episode 2
After a week of performing her duties as a grim reaper, George concludes that the job is not for her. So she decides to leave the soul of her most recent client inside his body. But when she witnesses the consequences of her actions, George finally begins to accept the fact that her new existence does serve an important purpose.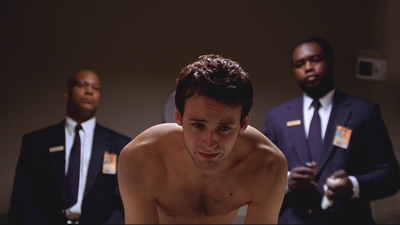 #25 - Reapercussions 7.66
Season 1 - Episode 4
After discovering a loophole in the "reaper rules," George decides to test fate and help a man miss his appointment with destiny. But when she sees the devastating domino effect of her actions - and receives a drastic punishment - George learns a lesson about fate she won't soon forget.