Crossing Jordan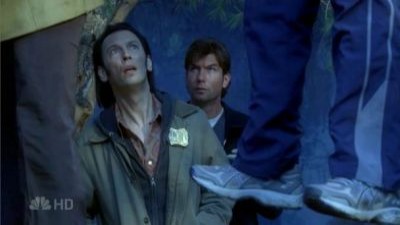 #1 - Hubris 8.37
Season 6 - Episode 7
An internet psycho reeks havoc in Boston as he goes on a bloody rampage leaving bodies in his wake. Woody and Nigel pair up to put a stop to this serial killer, who's leaving cryptic message on Nigel's Blog. Elsewhere Jordan is auditing past autopsies, and discovers that Bug might have put an innocent man behind bars.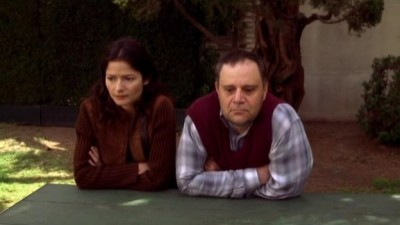 #2 - Secrets & Lies (2) 8.17
Season 1 - Episode 23
With Jordan still at the psychiatric hospital she agrees to look into a triple homicide. Typical Jordan gets herself in over her head and Woody is there to lend a helping hand…again.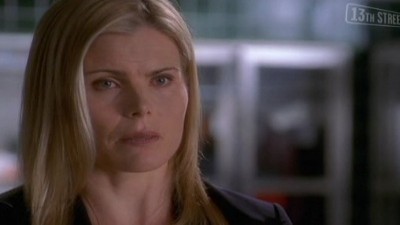 #3 - Scared Straight 8.13
Season 2 - Episode 7
When the lover of a controversial lesbian talk show host is found dead, Jordan and Woody lead the investigation. Garret and Lily go head to head when a cancer patient dies.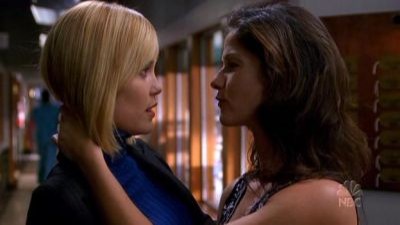 #4 - Mysterious Ways 8.11
Season 5 - Episode 19
A supposed miracle worker dies; Woody and Jordan work the case. Elsewhere while in the process of breaking and entering a man dies.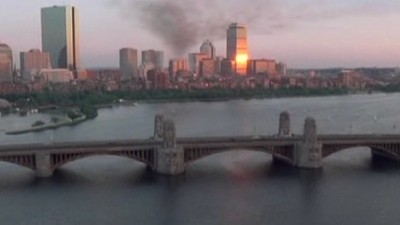 #5 - One Twelve 8.10
Season 2 - Episode 6
Jordan and the team are sent to lead the recovery effort at the site of an explosion. Amongst the rubble is a lone survivor and Jordan must keep him talking till help can get to him. The grim task of identifying the victims falls on Dr. Macy.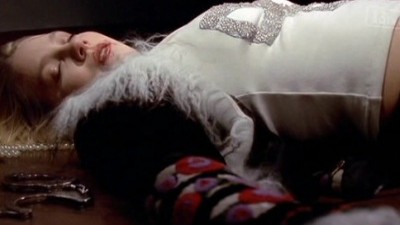 #6 - Payback 8.10
Season 2 - Episode 4
After a high class party girl dies in custody, Woody will face possible charges. Jordan must step up to defend him and try to help save his career. Elsewhere Lily is trying to help a little boy.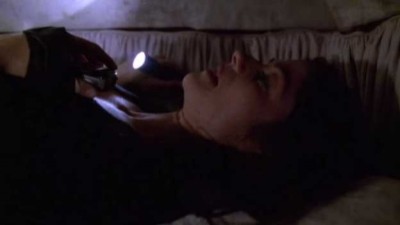 #7 - Digger (2) 8.06
Season 1 - Episode 9
Jordan buries herself into the case and winds up putting her life in danger. Elsewhere Nigel and Lily plan some nuptials?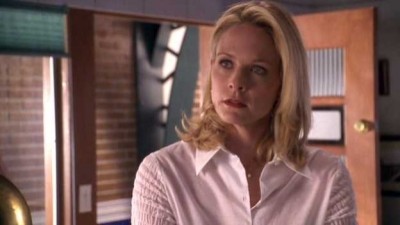 #8 - Blood Relatives 7.89
Season 1 - Episode 12
A mother and her two young sons turn up murdered, with the only suspect being the husband. This case will do more than test Jordan's skills are a pathologist, but also test her mentally as some memories come flooding back.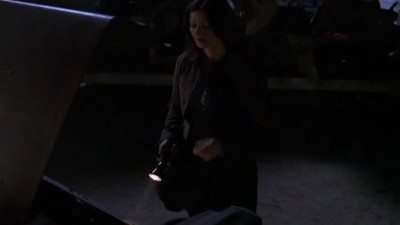 #9 - Pandora's Trunk (2) 7.87
Season 2 - Episode 22
With the secrets the car held for years out in the open, Jordan still has questions. Dr. Macy makes a hard decision regarding Jordan and Woody has a case to solve.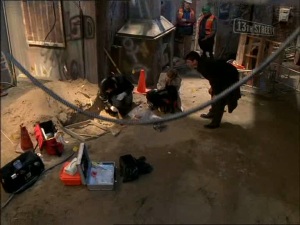 #10 - Most Likely 7.83
Season 3 - Episode 8
A young high school athlete dies after a drug bust. Jordan and Devan are sent to investigate, but each have their own idea of what happened. Meanwhile Woody lands his own case that puts his life at risk.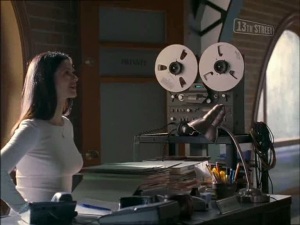 #11 - Missing Pieces 7.83
Season 3 - Episode 7
Ten months ago, a young girl was kidnapped; now her suspected kidnapper turns up dead. Where is the girl? To everyone's shock she turns up at the police department… but why?
#12 - Perfect Storm 7.81
Season 2 - Episode 12
Boston is at the mercy of a blizzard and the morgue staff at the mercy of an unknown toxin. With bodies piling up, and the lights out, the race is on stop this invisible killer before too many more die.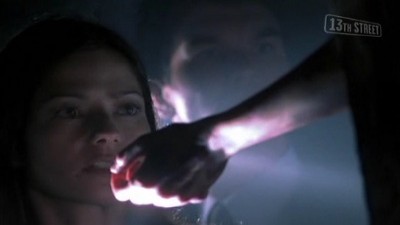 #13 - Don't Look Back 7.80
Season 2 - Episode 8
Jordan and Woody are off to California to investigate the case of a Hollywood starlet found dead inside a truck in Boston. Elsewhere both Dr. Macy and Lily get visits at the morgue.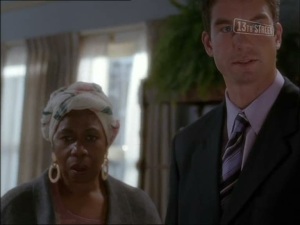 #14 - Slam Dunk 7.77
Season 3 - Episode 2
Jordan is called for jury duty in the case of an alleged cop killer. With the D.A. pushing for quick results and Jordan examining the evidence, tension mounts. Only one woman can be correct… which lands Dr. Macy in the middle.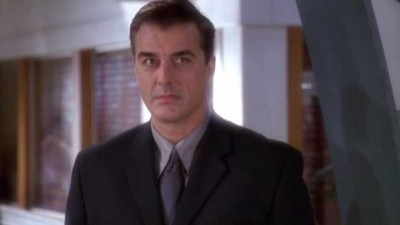 #15 - Digger (1) 7.76
Season 1 - Episode 8
In this two part episode women are turning up…buried alive. Jordan teams up with a FBI Agent to try to solve this case. What Jordan does not know is that she matched the profile the killer likes.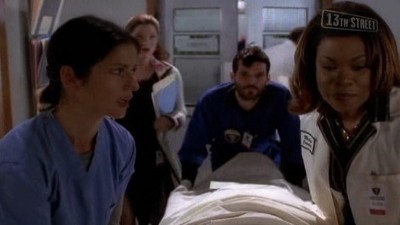 #16 - Prisoner Exchange 7.76
Season 2 - Episode 9
Not willing to breach confidentiality Lily makes a sacrifice to keep a late night confession secret. Elsewhere Dr. Macy and D.A. Walcott are forced to work together to put a sexual predator behind bars where he belongs.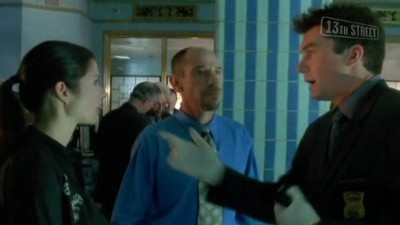 #17 - Pandora's Trunk (1) 7.75
Season 2 - Episode 21
Three people are found dead and seem to have no connection to each other. Woody takes on the task of solving the triple homicide. Meanwhile, Jordan is back on the trail of her mother's killer when some new evidence surfaces.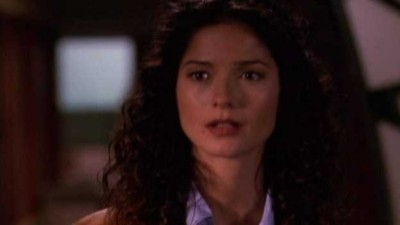 #18 - Pilot 7.74
Season 1 - Episode 1
Meet Dr. Jordan Cavanaugh of the Boston Medical Examiner's office. With a reputation of going way beyond the call of duty, she finds her first case a little close to home.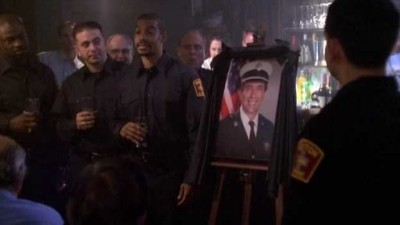 #19 - You Can't Go Home Again 7.73
Season 1 - Episode 5
When the body of a firefighter is found Jordan is called to the scene. What she discovers will shock her and set her on a mission.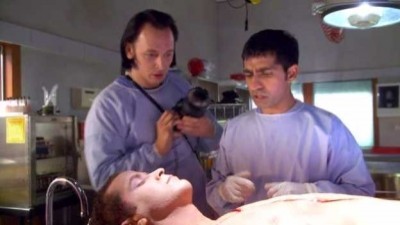 #20 - The Ties That Bind 7.72
Season 1 - Episode 3
A woman's torso is found and linked back to the prison system. Jordan is assigned to find out who the victim is and who is responsible for her death.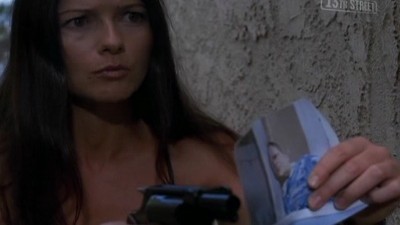 #21 - There's No Place Like Home 7.72
Season 2 - Episode 1
Special 90 Minute Episode Jordan and Woody are 3000 miles from Boston on the trail of the man that may hold the answer to Jordan's questions about her mothers' death. Dr. Macy is struggling with the disappearance of Jordan and trying to solve a case of his own.
#22 - Gray Murders 7.70
Season 4 - Episode 14
When a passenger and a baggage handler die from an international flight, authorities are worried about an air borne pathogen. When Dr. Macy discovers it was a drug overdose Woody starts the search for a drug smuggler.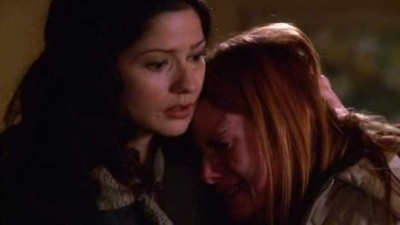 #23 - Lost and Found 7.70
Season 1 - Episode 16
Jordan and Detective Winslow find a young father murdered in an alley, they race to find the baby. Dr. Macy must find out why a student died, as well as help Abby deal with the loss.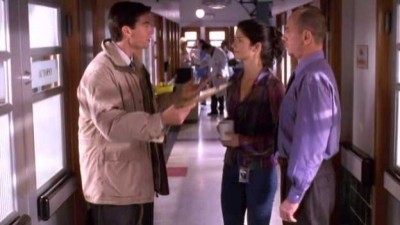 #24 - Wrong Place, Wrong Time 7.70
Season 1 - Episode 11
With a botched robbery victims are many and answers are few. Jordan and Dr. Macy set out to prove maybe this was no ordinary bank robbery. Meanwhile Jordan finally has a house-warming party.
#25 - Bombs Away 7.69
Season 2 - Episode 2
When the wife of a former ATF agent is found dead the husband's grief is overwhelming. He will take drastic measures and put everyone in the morgue in danger… will they defuse the situation before it is too late?