Medium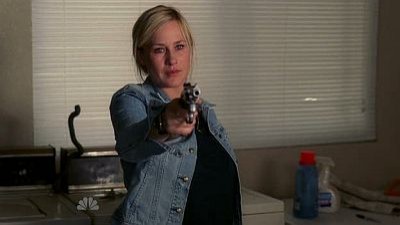 #1 - Bring Me the Head of Oswaldo Castillo (1) 8.29
Season 5 - Episode 19
Allison finds out she has a brain tumor and must get surgery to get rid of it, but then has a dream that the surgery will take away her dreams after dreaming that Castillo is going to kill Joe and the girls.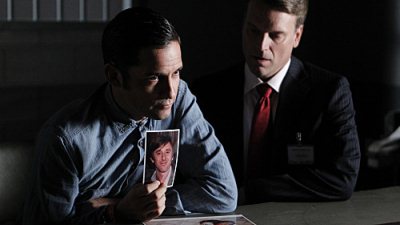 #2 - Me Without You 8.12
Season 7 - Episode 13
When Allison becomes a lawyer and Joe starts a new job, the Dubois family is forever changed on the series finale of Medium.
#3 - Time Out of Mind 8.09
Season 2 - Episode 3
Allison dreams that she's a woman who's been committed to a mental institution in 1959. After viewing taped sessions from the clinic, Allison discovers that the woman from her dream had made claims of being Allison DuBois, living in 2005.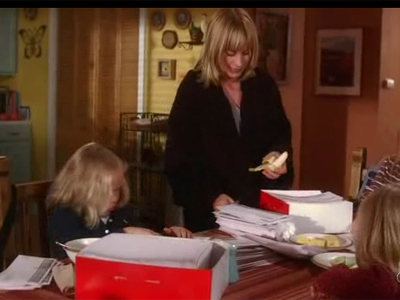 #4 - Too Close to Call 8.07
Season 2 - Episode 8
Allison has a vision that could jeopardize D.A. Devalos' chances for re-election. Meanwhile, Joe runs into an ex-girlfriend from college.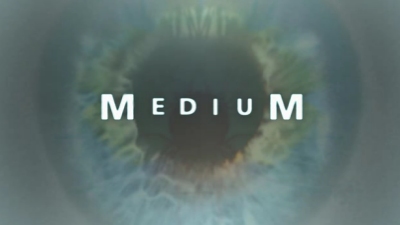 #5 - Pilot 8.06
Season 1 - Episode 1
Joe tries to prove that Allison's dreams are stress related by sending descriptions of them to law enforcement agencies. However, when one of her dreams matches a homicide in Texas, his attempt is thwarted.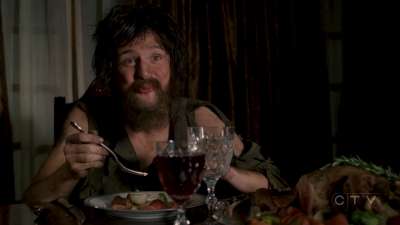 #6 - Aftertaste 8.06
Season 4 - Episode 6
Devalos tries to reclaim the D.A.'s office. Allison's support of Devalos is tested when she has visions of Senator Jed Garrity, Devalos' strongest political supporter, involved in a horrible conspiracy.
#7 - In Sickness and Adultery 8.05
Season 1 - Episode 5
Allison seeks Catherine's (the psychic she talked to in "Pilot") help after learning that Joe has scheduled a biopsy exam. The psychic gives her a strange message that later comes back to haunt Allison. A case about the homicide of a police officer takes a shocking turn when Allison dreams where the murder weapon is located and is then called to the stand to testify how she obtained the information. Meanwhile, Allison fears that Joe is having an affair when he repeatedly comes home late from work.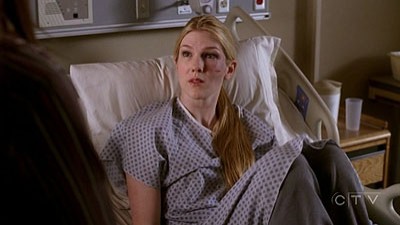 #8 - Wicked Game (2) 8.03
Season 4 - Episode 10
A shocking and brutal conclusion awaits Allison and Cynthia as they delve into the decade-old case of the kidnapping and murder of Cynthia's daughter. Meanwhile, Joe tries to get funding for a new invention and Bridgette predicts good fortunes for her dad.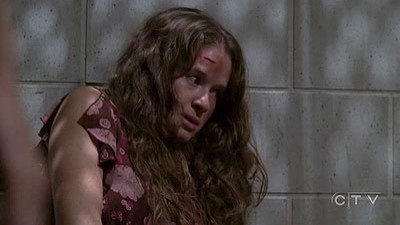 #9 - Wicked Game (1) 8.03
Season 4 - Episode 9
While working to locate a missing local girl, Allison learns about secrets from Cynthia Keener's past. Meanwhile, Joe's relationship with Allison is tested after Bridgette's science class project sparks his imagination.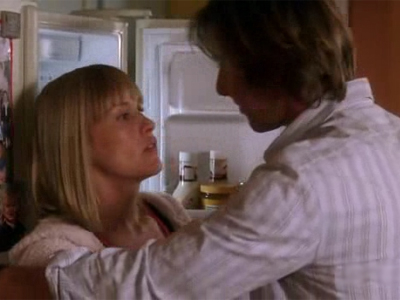 #10 - When Push Comes to Shove (2) 8.01
Season 2 - Episode 1
While Capt. Push lingers between life and death, Allison struggles to decipher confusing messages from the other side in an attempt to stop a serial killer before he claims his next victim.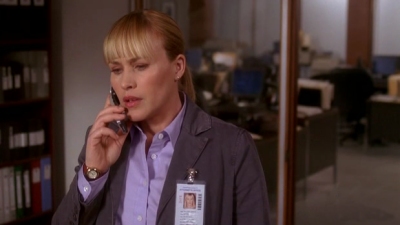 #11 - When Push Comes to Shove (1) 7.96
Season 1 - Episode 16
After somehow seeing Capt. Kenneth Push in a vision at a murder scene, Allison calls upon his assistance to find a serial killer. However, the only way Capt. Push can help is by literally putting his life on the line.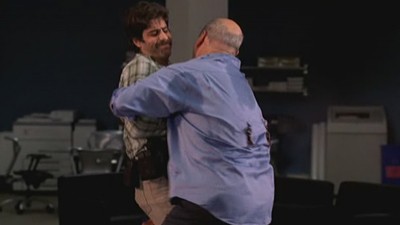 #12 - Joe Day Afternoon 7.95
Season 3 - Episode 17
Time is of the essence when a disgruntled worker with nothing to lose takes Joe and three others hostage. Allison and Ariel are plagued by an overwhelming feeling of dread, as police mobilize to bring the hostage situation to an end.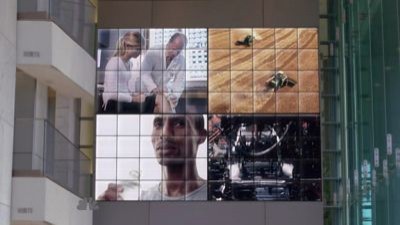 #13 - How to Make a Killing in Big Business (1) 7.93
Season 5 - Episode 13
Allison leaves her job at the D.A.'s office after she's recruited to work for the Lydecker Corporation by another psychic who works there. While enjoying her new job, Allison still regrets leaving the D.A.'s office so suddenly, and has dreams about a serial killer running loose in Phoenix. Meanwhile, extenuating circumstances cause Ariel to start taking pills.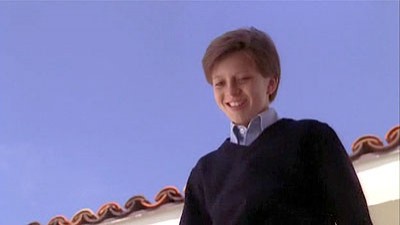 #14 - Being Joey Carmichael 7.93
Season 4 - Episode 15
Allison has dreams that help Scanlon in his search to find out who killed a wealthy local drug dealer. Allison and Scanlon are dumbfounded when Allison's dreams lead them to a severely impaired man with a bullet stuck in his brain. Meanwhile, Joe's partnership with Meghan Doyle is put in jeopardy.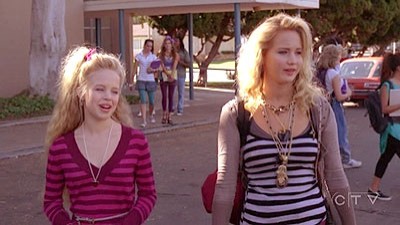 #15 - But for the Grace of God 7.93
Season 4 - Episode 2
Allison tries to help investigator Cynthia Keener find a missing teenage girl. Meanwhile, Ariel dreams of Allison's high school days from the 80's after being asked out to a concert without any chaperones.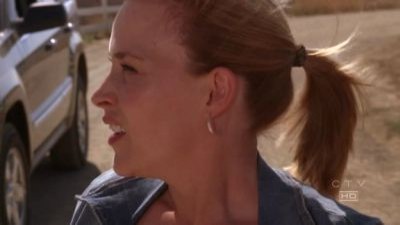 #16 - The Song Remains The Same 7.91
Season 2 - Episode 2
All outside noise is drowned out as a popular song is continuously played very loud, and only in Allison's head. The song gives Allison clues to the whereabouts of a missing coed.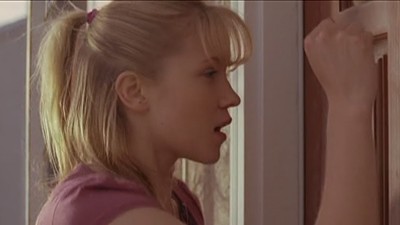 #17 - The Boy Next Door 7.90
Season 3 - Episode 15
Allison has recurring dreams of her past, causing strange and shocking changes to her current life. Her dreams of the past threaten her life in the present as she tries to stop a predator before he strikes.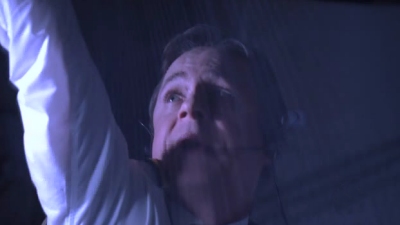 #18 - Being Mrs. O'Leary's Cow 7.88
Season 1 - Episode 13
Evidence shows that a pilot is indeed guilty of his wife's murder. However, in Allison's dream, when the pilot is put in jail, there is a plane crash where hundreds of people are killed. Should Allison put forth the evidence to land this guilty man in jail, or let him go free in order to save hundreds of innocent lives?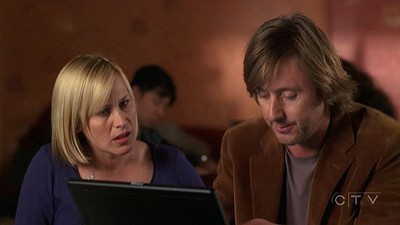 #19 - Do You Hear What I Hear 7.88
Season 4 - Episode 4
A young deaf girl is kidnapped, causing Allison to completely lose her hearing. With Allison at a loss, Joe decides to help her and Cynthia Keener investigate the kidnapping.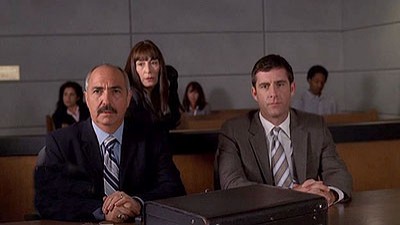 #20 - Burn Baby Burn (2) 7.87
Season 4 - Episode 8
Allison tries to find the link between Ariel's prediction of a classmate's mother's death, dreams related to her case with Cynthia, and Devalos' murder case. She also must try to keep her mother-in-law Marjorie's secret hidden from Joe.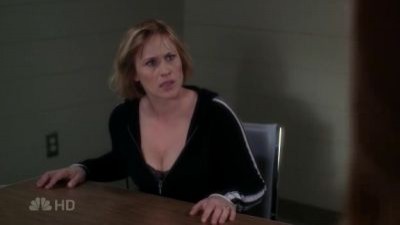 #21 - The One Behind the Wheel 7.87
Season 3 - Episode 12
Waking up from a dream that allows a mysterious woman calling herself Sandra to take possession of her body, Allison is freaked out and sneaks out of the house. Joe seeks Scanlon's help when her new identity refuses to leave her body.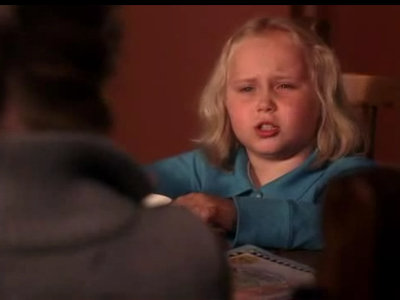 #22 - Still Life 7.87
Season 2 - Episode 9
Allison is lead to an art gallery where she encounters the art of a popular artist. While looking at some of his paintings, 3-dimensional images emerge that make her believe that the artist is somehow involved in a crime. Joe gets a job offer from a former co-worker. This episode is partly in 3-D.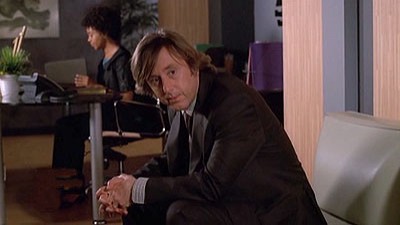 #23 - Partners in Crime 7.87
Season 4 - Episode 12
When Joe presents his new solar power-based invention to an investment firm, he piques the interest of venture capitalist Meghan Doyle. Meanwhile, FBI profiler agent Edward Cooper claims his return to Phoenix is to track down another serial killer, but Allison's dreams tell her otherwise.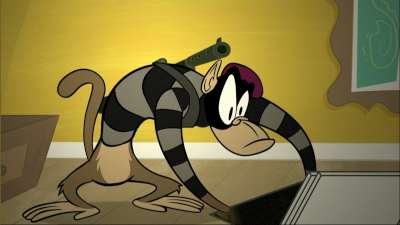 #24 - Four Dreams (2) 7.86
Season 3 - Episode 2
Allison and Bridgette continue having the same odd dreams as Allison comes closer to figuring out what the dreams mean and how they relate to a series of shootings/killings. Clay still won't leave Allison's house, but his purpose eventually becomes clear and Allison's opinion of him changes. Meanwhile, Devalos' health is evaluated after a rush hospital visit and Scanlon's relationship with the mayor's liaison Lynn takes a turn for the worst.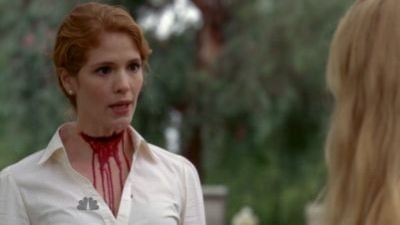 #25 - How to Make a Killing in Big Business (2) 7.86
Season 5 - Episode 14
While at her new job at the Lydecker Corporation, Allison shares the dreams she's been having of the serial killer in Phoenix with Devalos and Scanlon. Her new boss finds out though, and tells her that her dreams belong to him and she must stop sharing them with others.