Cold Case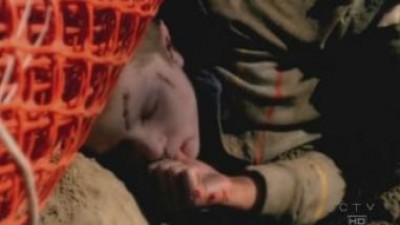 #1 - Offender 8.58
Season 4 - Episode 19
A desperate father turned serial killer coerces the team into taking another look of his son's 1987 murder.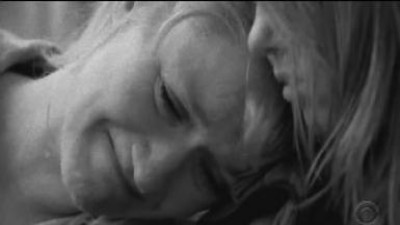 #2 - A Dollar, A Dream 8.56
Season 4 - Episode 18
The team re-opens the 1999 case of a murdered homeless woman when her remains are found in a station wagon at the bottom of the river.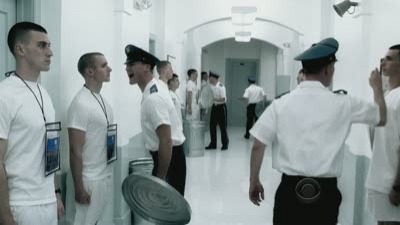 #3 - The Long Blue Line (1) 8.49
Season 6 - Episode 22
In the first part of the two-part season finale, the team re-opens the case of the first ever female cadet in a local military school who was murdered in 2005.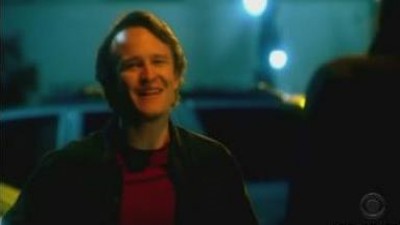 #4 - The Road 8.49
Season 5 - Episode 15
The team re-investigates the suspected 2007 murder of a bride-to-be who was kidnapped on the day of her engagement party. Lilly and Scotty travel to West Virginia to escort the prime suspect to Philly, and on their way back, they hear his side of the story.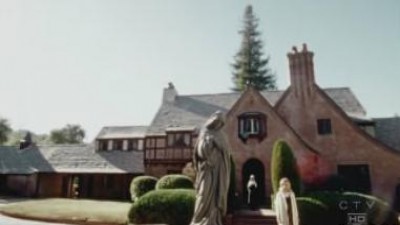 #5 - The Good-Bye Room 8.44
Season 4 - Episode 16
Lilly re-opens the 1964 case of a murdered 17-year-old girl who was killed the day after giving birth to a baby girl in a home for unwed mothers.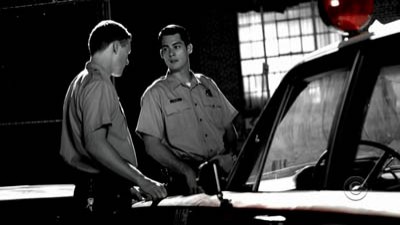 #6 - Forever Blue 8.43
Season 4 - Episode 10
The team re-investigates the 1968 death of a policeman who was shot in his patrol car. The case was then ruled as a drug bust gone bad, but new evidence now reveals the victim may have been romantically involved with his partner.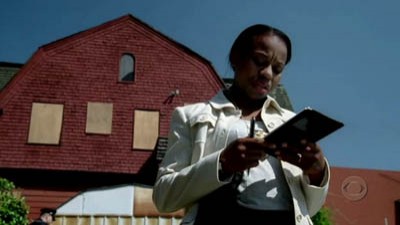 #7 - The Woods 8.43
Season 2 - Episode 23
The discovery of nine human skulls leads Rush (Kathryn Morris) back to George Marks, the serial killer she was unable to incriminate months earlier, and who walked away a free man. As the detectives reinvestigate his mother's murder from 1972, George is forced to emerge from hiding to face Rush again. This time, their very lives are at stake in their final showdown.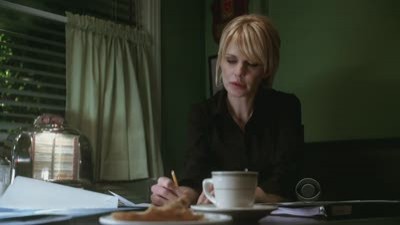 #8 - Into the Blue (2) 8.41
Season 6 - Episode 23
In the second part of the finale, the investigation into the female cadet's murder continues. As the team finds more and more clues, the killer tries to stop the investigation to remain hidden.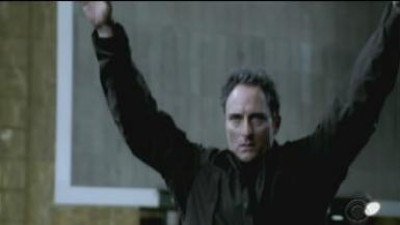 #9 - Sabotage 8.40
Season 5 - Episode 12
The team re-opens the 1999, 2001, and 2003 pipe bombing incidents that killed two and blinded one victim. The serial bomber is still on the loose and ready to strike again as he missed his latest target.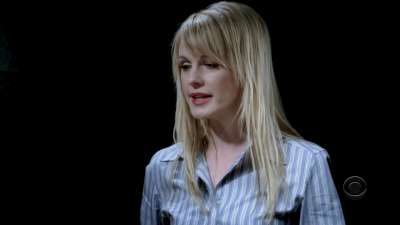 #10 - Fireflies 8.38
Season 4 - Episode 8
When an undelivered letter with a missing child's handwriting on it shows up, the team is prompted to re-open the case of an 8-year-old girl who disappeared in 1975.
#11 - Daniela 8.37
Season 2 - Episode 3
Lilly and Valens reopen a presumed homicide from 1979 in which an unidentified victim's blood-drenched shoes, underwear and sheets were found in a trash bag, but no body. The investigation begins when a battered wife accuses her husband of murdering a girl in 1979 and brings in an amateur film from the time that supposedly shows him committing the crime.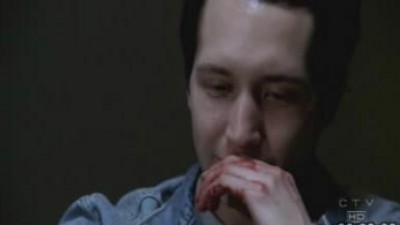 #12 - Stalker 8.35
Season 4 - Episode 24
In the fourth season finale, a hostage situation arises when the entire team is held captive while they're investigating the 2006 killings of a family who had just moved into a new house.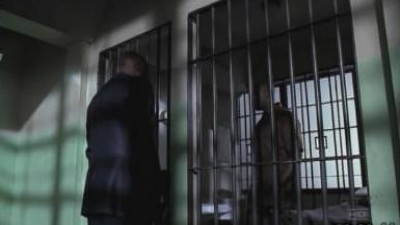 #13 - Death Penalty: Final Appeal 8.34
Season 3 - Episode 20
The 1994 case of a raped and murdered 16-year-old girl is re-opened when Det. Jeffries gets a call from a prisoner on death-row -- scheduled to be executed in just three days.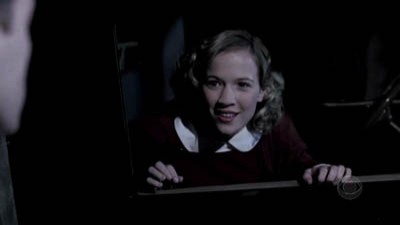 #14 - Best Friends 8.33
Season 2 - Episode 22
When an old truck containing human bones is pulled from the Delaware River, the team re-opens the case of a missing and possibly murdered girl who disappeared unexpectedly in 1932.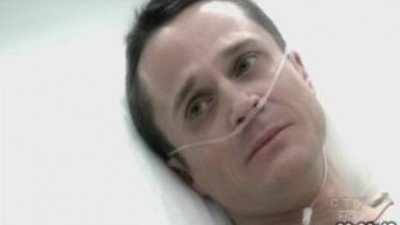 #15 - The Good Death 8.30
Season 4 - Episode 23
The team re-opens the 1998 case of a terminally ill man when a nurse comes forth confessing to euthanizing six of his former patients.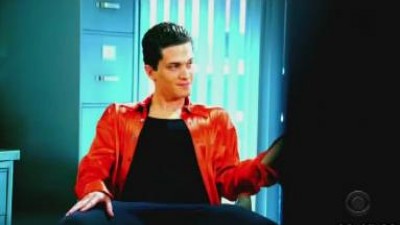 #16 - Shuffle, Ball Change 8.30
Season 4 - Episode 17
When a body is found in a dumpster, the team re-opens the 1984 case of a murdered teenage boy who wanted to become a dancer against his father's wishes.
#17 - Strange Fruit 8.30
Season 2 - Episode 19
The unsolved 1963 murder of a black teenager, whose body was discovered by the then-young Will Jeffries, is reopened.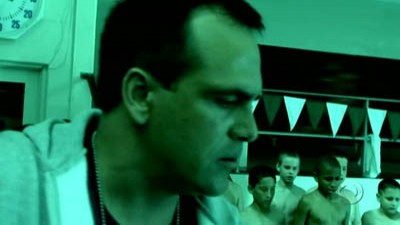 #18 - The Plan 8.28
Season 1 - Episode 22
The 1999 drowning death of a military academy's swim coach, which was originally ruled as accidental, is reinvestigated after the homicide division receives a note that suggests it was murder. Back at the office, Valens searches for Elisa after she goes missing.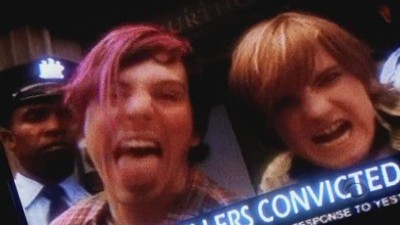 #19 - Thrill Kill 8.28
Season 5 - Episode 1
Recovered from the shooting, Lilly wants to convince her boss that she's ready to get back to work. The team re-opens the 1994 case of three 10-year-old kids who were beaten to death when Lilly suspects the teens convicted of the killings may have been wrongfully incarcerated.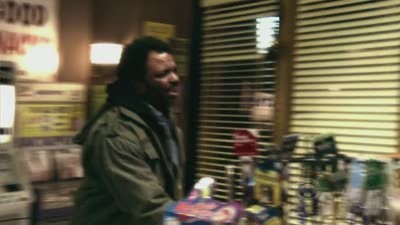 #20 - Officer Down 8.25
Season 6 - Episode 17
The team has to cope with their own emotions as they search for the shooter responsible for Jeffries' shooting.
#21 - Wishing 8.25
Season 2 - Episode 15
When someone leaves drawings recreating an accident that killed a mentally disabled teen, it points the finger at the incident being murder.
#22 - A Perfect Day (a.k.a. The Choice) 8.25
Season 3 - Episode 9
When a fisherman finds evidence of a young girl's death washed up on a shore in New Jersey, Lilly re-opens the 1965 case of 4-year-old child who had a seemingly abusive mother.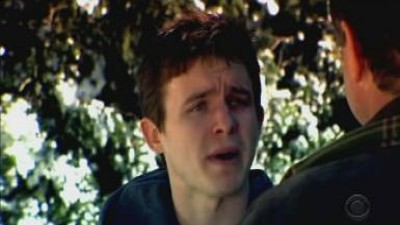 #23 - Knuckle Up 8.24
Season 4 - Episode 12
When a video clip of a missing student is found on the Internet, the team re-investigates the case of a talented 17-year-old boy who disappeared just a year before in early 2006.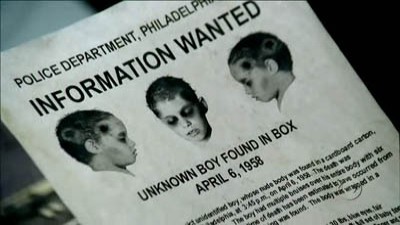 #24 - Boy in the Box 8.22
Season 1 - Episode 14
The 1958 death of an unknown 6-year-old boy found in a field inside a cardboard box is reinvestigated after a small suitcase with the child's picture and his old cowboy hat is left in front of a church. The new probe reveals that the rowdy boy lived at a Catholic-run orphanage and was adopted two days before his suspicious demise.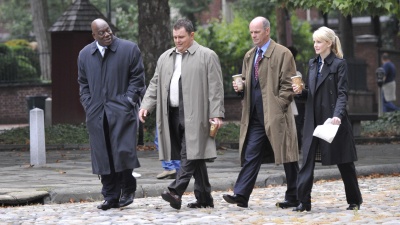 #25 - True Calling 8.21
Season 6 - Episode 2
Rush and the team look into the death of an inner-city school teacher, originally thought to be a carjacking gone wrong, when a former student finds her car keys in an old desk.