Body of Proof
#1 - Going Viral (1) 8.29
Season 2 - Episode 18
When a city-wide outbreak of a mysterious and lethal virus occurs, even Megan and her team are at risk. In order to determine who and what caused this outbreak, CDC Officer Charlie Stafford takes over the investigation.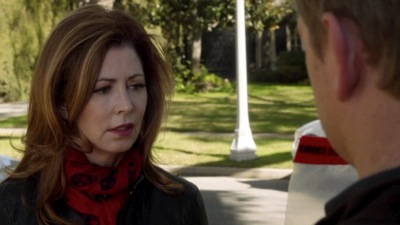 #2 - Mind Games 8.23
Season 2 - Episode 20
Megan comes face-to-face with a convicted serial killer she helped put away.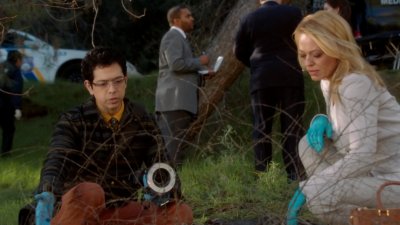 #3 - Daddy Issues 8.21
Season 3 - Episode 13
Megan's father's exhumation uncovers more questions about what she always believed was a suicide, and her mother suggests she examine his patient files for clues about his death and that of a patient.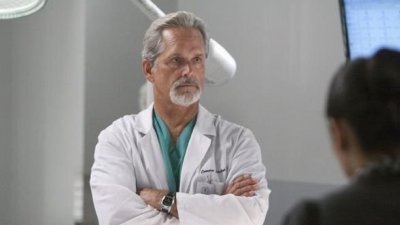 #4 - Gross Anatomy 8.13
Season 2 - Episode 9
A murdered young woman's body turns up in place of a medical school cadaver during class, leaving Megan to rely on the aid of the star student to help solve the case.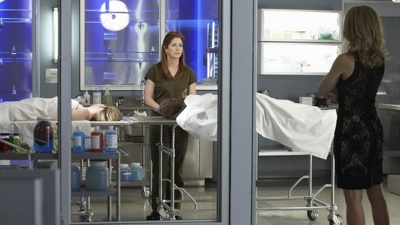 #5 - Point of Origin 8.12
Season 2 - Episode 5
After Peter rescues a woman from a house fire, Megan discovers another person in the house who died. Peter takes the discovery personally since he had no idea anyone else was in the house. A veteran arson investigator challenges Megan at each step in her investigation. When Megan complains to Kate the response she gets only intensifies the tension between the two women.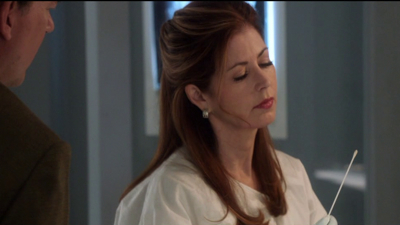 #6 - Sympathy for the Devil 8.10
Season 2 - Episode 13
When a woman suspected of murdering her son is found innocent, Megan and the team try to identify the real killer; an overzealous reporter makes the investigation difficult by sensationalizing the case.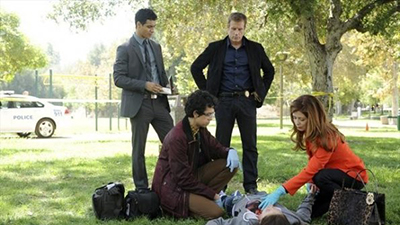 #7 - Abducted (2) 8.10
Season 3 - Episode 2
In conclusion of the two-part Season 3 premiere, Megan discovers why the serial killer targeted war veterans, but must keep the information to herself or risk the life of her daughter, who is being held hostage by the assassin. Meanwhile, District Attorney Dan Russell has a run-in with Kate.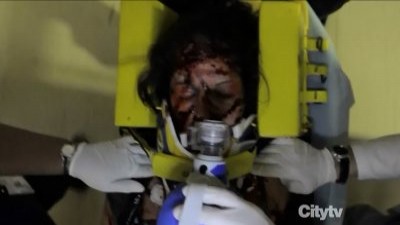 #8 - Identity 8.09
Season 2 - Episode 17
When two young girls are in a tragic car accident, one is left in critical condition and the other is found dead at the scene. As Megan and her team investigate the case, however, they realize there has been an awful mistake. Not only was the wrong girl pronounced dead, but the car accident may not have been the actual cause of death.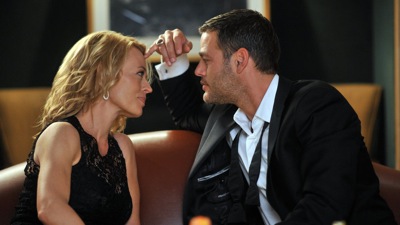 #9 - Fallen Angel 8.07
Season 3 - Episode 6
Kate becomes involved with a man she met at a political event, but when a young Russian girl is found dead, she suspects that he may have something to do with the murder, and looks to Megan for help.
#10 - Doubting Tommy 8.06
Season 3 - Episode 8
When a young girl is found murdered, Megan has to put her personal doubt aside and help a blacked out Tommy, covered in blood, prove his innocence.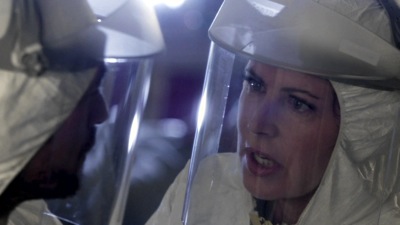 #11 - Going Viral (2) 8.04
Season 2 - Episode 19
The team needs to quickly figure out how to treat the virus when more and more people are becoming ill and dying.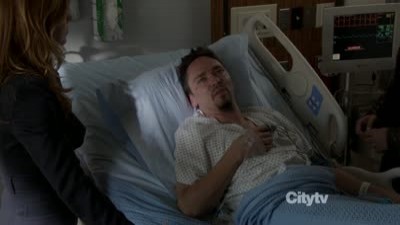 #12 - Lazarus Man 8.03
Season 2 - Episode 4
A new investigation is opened up after a man assumed to be dead disappears off Ethan's exam table. When another body is found, it's the DNA evidence that leads to an eye-opening discovery.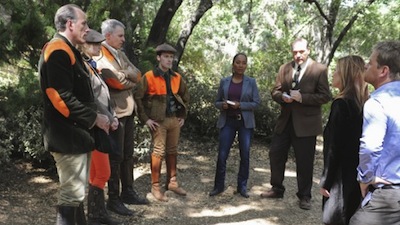 #13 - Hunting Party 8.02
Season 2 - Episode 2
Many suspects emerge after a rich tycoon's new, young wife is shot during a deer hunt; Kate and Megan's relationship takes a turn for the worse.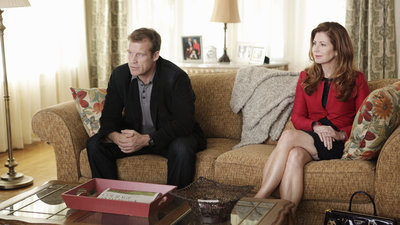 #14 - Committed 7.98
Season 3 - Episode 10
A schizophrenic teenage girl at a mental institution is found murdered. When Megan and Tommy interview a young patient named Darby, who seems extremely sane and lucid, she tells them that she saw the killer climb down from a heating vent in the ceiling, but most shocking of all -- he meant to kill her, not the actual victim. Could the killer be Dr. Malcolm, the ward director, who is obstructing their investigation.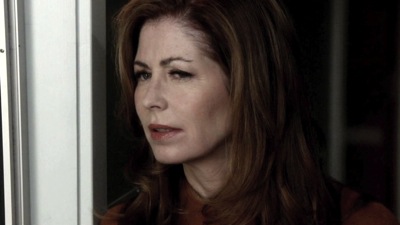 #15 - Home Invasion 7.96
Season 2 - Episode 16
The parents of a seemingly perfect family are murdered; Curtis grapples with his new position; Megan's romantic life heats up.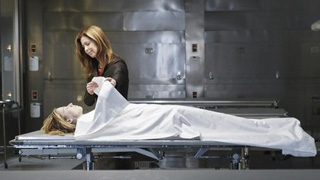 #16 - Pilot 7.96
Season 1 - Episode 1
A female jogger is found floating in the Schuylkill River. Dr. Megan Hunt teams up with her partner, medical investigator and former cop Peter Dunlop, under the watchful eye of their boss, Chief Medical Examiner Dr. Kate Murphey, who is very aware of Megan's gifted but polarizing work style. Megan's colleagues, Dr. Ethan Gross and Deputy Chief Medical Examiner Dr. Curtis Brumfield, must find their own way to work alongside the new medical examiner. Megan's investigation takes her out in the field where she meets old-school cop Detective Bud Morris, who is exasperated by Megan's tenacity and bull-headedness. But his partner, Detective Samantha Baker, possesses a quiet respect for Megan's input, even if Morris doesn't. Meanwhile, as she's is trying to solve the female jogger's death, Megan has to solve a personal puzzle of her own -- what is the perfect present for her daughter's 12th birthday?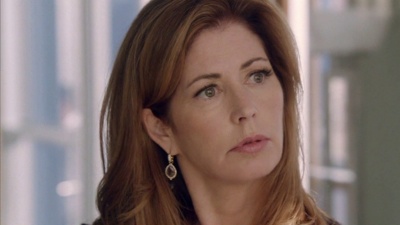 #17 - Falling for You 7.96
Season 2 - Episode 11
Megan investigates the death of a bride on her wedding day; Ethan has a crush on the new girl, but she is interested in someone else.
#18 - Abducted (1) 7.95
Season 3 - Episode 1
In the Season 3 premiere, it's months after Peter's death and Megan returns to work, only to learn she's been teamed with a detective with whom she has a past history. She, Det. Sullivan and his rookie partner are up against a serial killer who targets young war veterans. The stakes become higher after she gets a call from the killer and is told he's holding her teenage daughter, Lacey, hostage.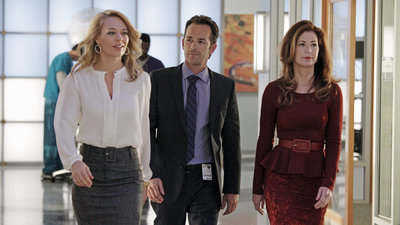 #19 - Skin and Bones 7.95
Season 3 - Episode 7
A murder victim's rabid neighbor bites Tommy, and after another rabies fatality, Megan calls on the new health commissioner to aid in their investigation.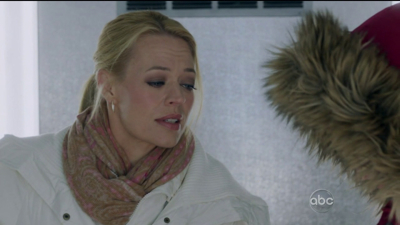 #20 - Cold Blooded 7.94
Season 2 - Episode 14
When the owner of a family owned and operated Italian restaurant turns up dead in the freezer, Dr. Hunt and the team take a closer look into family matters. Meanwhile, Detective Baker must face her own haunted past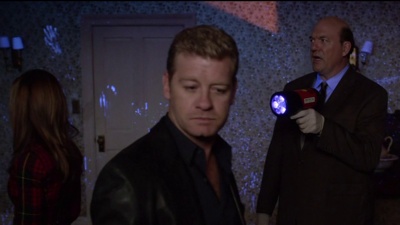 #21 - Love Bites 7.93
Season 2 - Episode 8
A pharmaceutical rep is found dead in the Schuykill River, but when Megan Hunt and the team investigate, there's no blood found in her body. The team must locate the original crime scene to see if they can find the cause of death, but with suspects who have access to hundreds of unknown drugs, they may never know who or what killed her.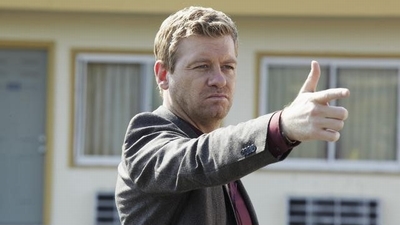 #22 - Buried Secrets 7.91
Season 1 - Episode 8
Megan and the team investigate when a Philadelphia homicide detective is killed in a hit-and-run; Megan turns to her mother (Joanna Cassidy) for help.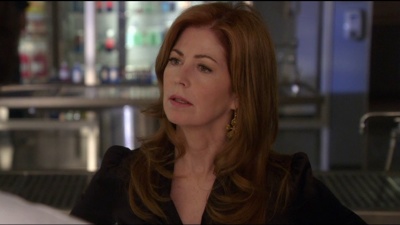 #23 - Hard Knocks 7.90
Season 2 - Episode 7
When a popular 17-year-old high school student is found dead after a rave, the team must decipher various unknown drugs in his system and multiple bruises to figure out the cause of death. Meanwhile, Meghan is finally starting to date again after the divorce, but her ex-husband springs some shocking news on her and her daughter, causing tension at home.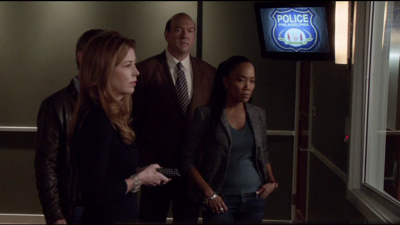 #24 - Shades of Blue 7.89
Season 2 - Episode 12
An undercover cop is discovered murdered at a truck stop.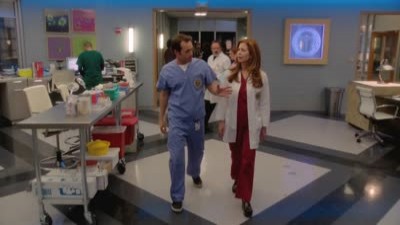 #25 - Dark City 7.89
Season 3 - Episode 11
When a plane crashes in Philadelphia due to a gunman opening fire while aloft, the entire team of Megan, Kate, Tommy, Adam, Curtis, Ethan, Riley and Stafford must go into disaster mode. Since the crash hits the city's main power grid, Megan must conduct autopsies on the victims during frequent blackouts, but then one of the bodies goes missing. Meanwhile, Tommy and Riley are in a serious car accident while trying to investigate.