The Closer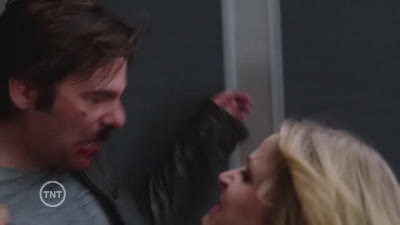 #1 - The Last Word 8.37
Season 7 - Episode 21
In the series finale, we bid a final farewell to Brenda Leigh Johnson. Stay tuned to the next show, Major Crimes, which will pick up from the moment The Closer ends. A large portion of the characters are moving to the new show. to work under the new supervisor of Major Crimes, Captain Sharon Raydor.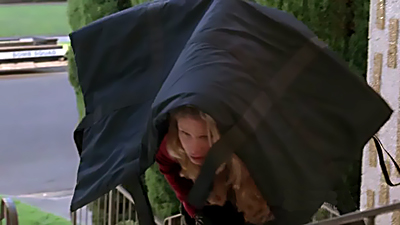 #2 - Time Bomb 8.29
Season 4 - Episode 10
The newly renamed Major Crimes Division investigates the death of a teenager that may be related to a planned massacre; the squad searches for a bomb before it can explode.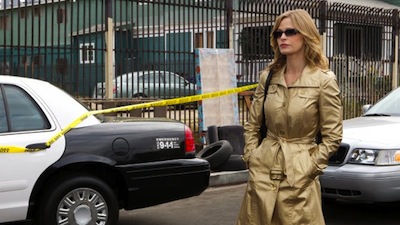 #3 - Silent Partner 8.26
Season 7 - Episode 15
Brenda seeks help from a businessman, played by guest star Jason George (Grey's Anatomy), with old ties to the neighborhood where Turell Baylor was murdered.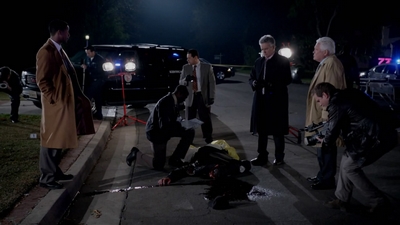 #4 - Armed Response 8.25
Season 7 - Episode 20
Brenda finds a young couple involved to in the investigation by accident after finding two people dead outside in the street Brenda has no idea that the DA is watching her every move Capitan Raydor and Chief Pope find out who the leak is.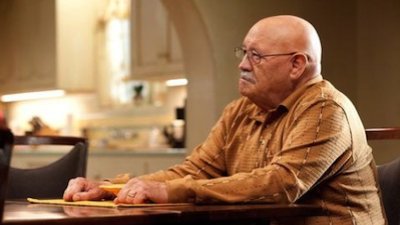 #5 - Last Rites 8.20
Season 7 - Episode 19
The murder of a priest puts the squad on a collision course with the Catholic Church and drives a wedge between Brenda and Chief Pope. Meanwhile, Brenda's parents are in town while her father continues his cancer treatments.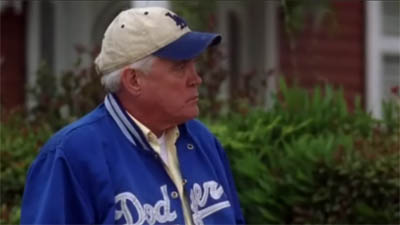 #6 - To Protect & To Serve 8.14
Season 2 - Episode 5
Brenda finds herself involved in a cover-up of her own when she helps the PHD investigate a non-priority case. Why? Because the deceased woman was found in Provenza's garage. Once again, the team finds themselves racing against the clock before the LAPD brass discovers what they're up to. Will Brenda be able to protect her team and their hard-earned trust?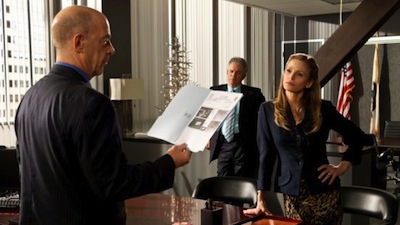 #7 - Road Block 8.14
Season 7 - Episode 14
The LAPD's Police Commissioner and his wife, Gail, may be in trouble when Brenda becomes determined to uncover a scandal one of them tried to cover up.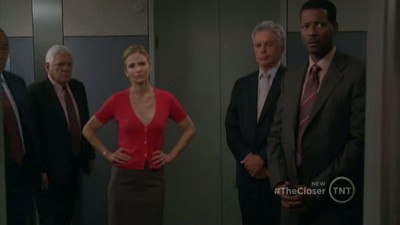 #8 - Necessary Evil 8.09
Season 7 - Episode 11
The death of a high school principal who had been trying to raise test scores at his school to prevent it from being closed causes Brenda and Fritz to fight over who has control of the case because an already existing FBI investigation causes the cases to overlap.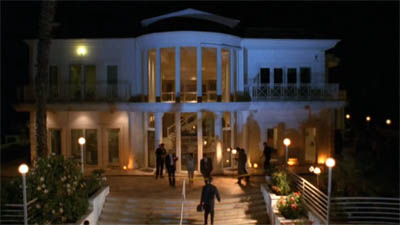 #9 - Standards And Practices 8.09
Season 1 - Episode 13
An unnamed source files a grievance against Brenda in the midst of a high-profile investigation of a murdered L.A. filmmaker. With her career on the line, Brenda is skeptical of Chief Pope's intentions when he volunteers to help. In classic Brenda style, she spurns the accusation, refusing to suppress her demeanor in deference to the complaint. In response to the situation, the PHD team comes together to act in unison, sending shock waves through the entire department.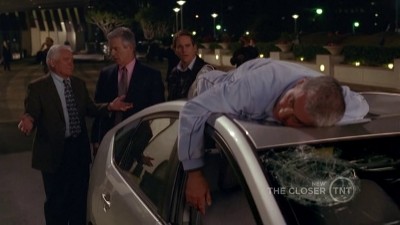 #10 - To Serve with Love 8.07
Season 7 - Episode 3
Flynn and Provenza get into the usual trouble moonlighting as process servers when a man dies shortly after they serve him.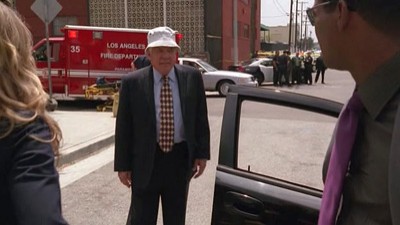 #11 - Fresh Pursuit 8.06
Season 7 - Episode 10
The squad investigates the death of a deputy sheriff; the judge considers dropping the charges against Brenda.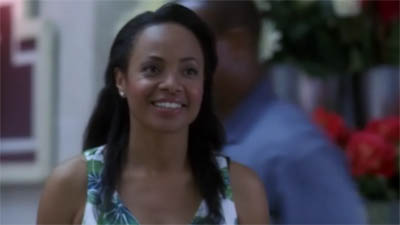 #12 - Heroic Measures 8.04
Season 2 - Episode 9
When a young boy blames himself for the death of his friend, Brenda must tread lightly to get to the bottom of the case. Complicating matters is the deceased child's mother, who offers up accusations of her own.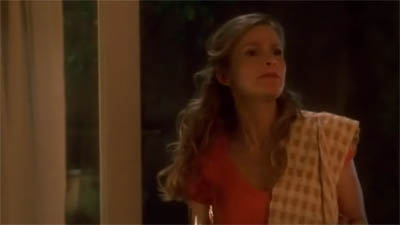 #13 - Overkill 8.02
Season 2 - Episode 13
Brenda and Fritz have a hard time agreeing who is in charge when an informant's wife and and FBI agent are both murdered. Brenda discovers that she and the PHD must work quickly when the leading witness in the case is scheduled to testify against a powerful mobster. When the killer's identity is uncovered, the PHD finds themselves under attack; an attack that takes someone down.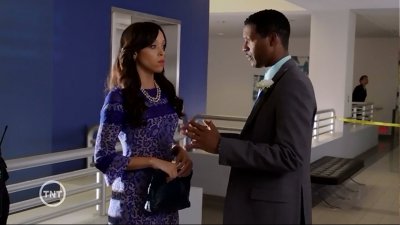 #14 - Drug Fiend 8.02
Season 7 - Episode 18
Investigating the death of a beloved cancer doctor hits too close to home for Brenda who's already upset after learning that Pope is monitoring everything she does.
#15 - Hostile Witness 8.00
Season 7 - Episode 16
Brenda encounters her nemesis, Philip Stroh. the defense attorney she suspects is a murdering rapist. Obsessed with taking him down, she pulls a shock-and-awe courtroom stunt that jeopardizes a case and lands her in hot water with the new D.A..
#16 - Manhunt 7.97
Season 3 - Episode 8
It looks to be the return of a serial killer when two bodies turn up dead. With the knowledge that he kills in sets of three, Chief Pope charges Brenda and her squad to hunt down the killer before the third victim is taken.
#17 - Blindsided 7.97
Season 3 - Episode 9
In an effort to get good PR for the department, Deputy Chief Johnson takes a journalist on a ride-along, but when the Crown Vic is targeted and shot at, Brenda is forced to live under 24-hour police protection, while being the key witness in the case she must solve.
#18 - Home Wrecker 7.96
Season 3 - Episode 1
In the third-season opener, Brenda and the team investigate the grisly slaying of a family, and the only survivor is the drug-addled teen son. Meanwhile, a financial crisis rocks the LAPD, bringing about budget cuts, numerous changes --- and possibly Provenza's early retirement. And Fritz hopes to move into a new house with Brenda.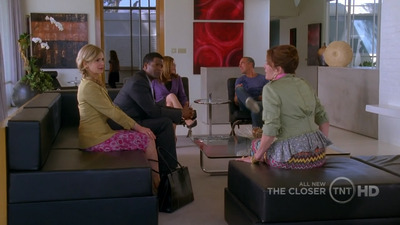 #19 - Help Wanted 7.96
Season 6 - Episode 2
Capt. Raydor (special guest Mary McDonnell) accompanies Brenda on an investigation involving the disappearance of a nanny working for close friends of the mayor. Meanwhile, Raydor's real purpose in taking part in the investigation could have big career implications for Brenda.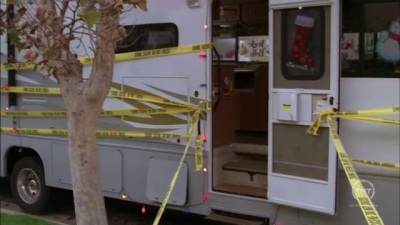 #20 - Living Proof (2) 7.95
Season 6 - Episode 14
Brenda finds she has another victim and later learns that her parents have been robbed and the Christmas gifts stolen from the RV. The investigation has to continue through Christmas day.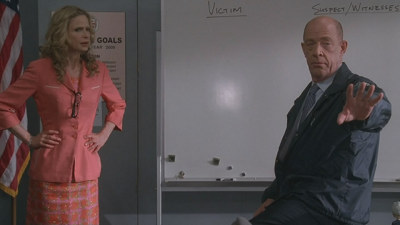 #21 - Tapped Out 7.95
Season 5 - Episode 6
When an internet matchmaker is murdered, the team finds themselves investigating the matchmaker's early-stage television show. Adding to the craziness is a fake officer, who turns everything upside down. In an effort to school himself on the inner workings of Brenda's group, Pope decides to work as one of the team.
#22 - Critical Missing 7.95
Season 2 - Episode 8
When the drowned bodies of a mother and daughter are found by fishermen, Brenda and the team must determine if the apparent suicides are more than that. Following a strange coil of discoveries, the most surprising revelation that surfaces is one about the killer.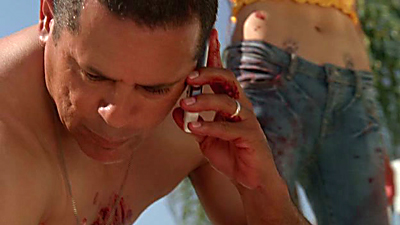 #23 - Sudden Death 7.95
Season 4 - Episode 7
The entire squad searches for the person who shot Detective Sanchez's brother; the case is jeopardized by an overzealous detective and a leak within the department.
#24 - Pilot 7.93
Season 1 - Episode 1
Series Premiere. A seemingly routine murder investigation by the LAPD Robbery-Homicide Division is interrupted by the arrival of Deputy Chief Brenda Johnson, the new head of the LAPD's Priority Murder Squad. An outsider from Atlanta in her first week of service, Brenda has already begun to face the resistance of long-time high-ranking officers, particularly Capt. Taylor of Robbery Homicide, as well as the questionable confidence of her own squad, who have decided to request transfers en masse. Only her assistant, Sgt. Gabriel, seems willing to try to work with her. Determined to show them what she is capable bringing to the Squad, Brenda embarks on the investigation undeterred. Her victim is a woman killed in the home of technology genius with the secret to a multi-million dollar piece of software, found by his quiet, religious assistant. Drawing on the skills of her officers, particularly Lt. Tao's forensic and technological talents, Brenda soon discovers her victim may be more than meets the eye. But when a former flame, Agent Fritz Howard of the FBI lends a hand, both her investigation and her private life take unexpected turns, leading her to a startling conclusion to the case. In the end she proves to the Squad she is, as billed, a closer.
#25 - Relative Matters 7.93
Season 7 - Episode 13
Brenda's parents return with surprising news that keeps Brenda's mind from her case.