NCIS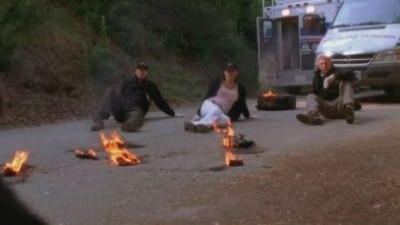 #1 - Twilight 8.57
Season 2 - Episode 23
A group of serial terrorists seek revenge and send Ari (guest star Rudolf Martin) on an assignment to kill Gibbs. The NCIS team goes on a hunt after him, but when they discover that Ari has a bigger plan, it is already too late... the NCIS team will have to face the death of one of their team members...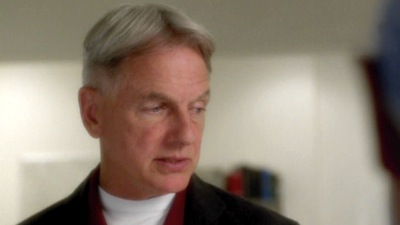 #2 - Till Death Do Us Part 8.45
Season 9 - Episode 24
Terrorism shakes the foundations of the Navy and NCIS to such an extent that Gibbs and the team face surprises that will devastate them.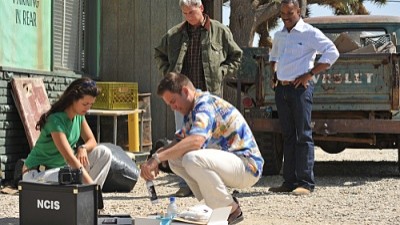 #3 - Judgement Day (2) 8.43
Season 5 - Episode 19
When one of their own is killed, the team must find the killer before they get to another member of the team, Gibbs. In an emotional investigation, the team tries to stay together, against the wishes of Assistant Director Vance.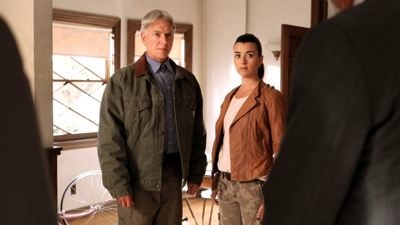 #4 - Damned If You Do 8.42
Season 10 - Episode 24
The international manhunt for Eli David's killer turns into a federal witch hunt against Gibbs and the team, which questions their unconventional methods and threatens their future at the agency.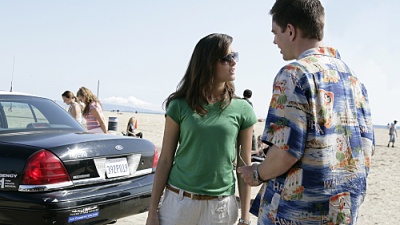 #5 - Judgement Day (1) 8.40
Season 5 - Episode 18
When a former NCIS agent is found dead, the entire team is put in danger as they hunt after the killer.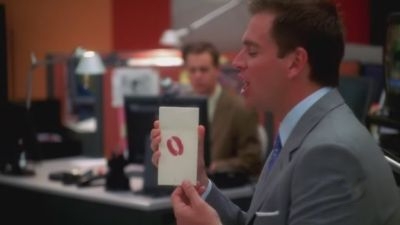 #6 - SWAK 8.40
Season 2 - Episode 22
When Tony opens a mysterious letter thinking it's for him, a small puff of white powder comes out and it releases a possible deadly virus. Kate calls for help and soon she and Tony are isolated in a bio-hazard isolation room for precausion. McGee and Gibbs work to discover who sent the envelope and how to cure their friends before its too late for them. Meanwhile, Tony's health gets worse...
#7 - Shabbat Shalom (1) 8.35
Season 10 - Episode 11
While the NCIS team investigates the link to a dead journalist and a Navy petty officer, Ziva is taken aback by the sudden emotional visit by her father, who she hasn't seen in more than two years. While Ziva questions the purpose of her father's visit as the Director of Mossad, her father insists he is in the U.S. strictly to see his daughter for Shabbat dinner.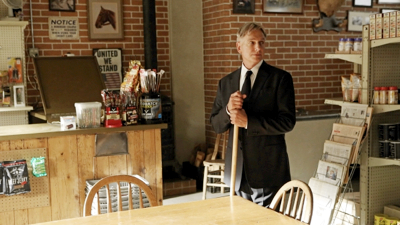 #8 - Honor Thy Father 8.35
Season 11 - Episode 24
The NCIS team investigates whether a fire on a U.S. Navy ship that served as a secret detention site for indicted terrorists was accidental or an intentional diversion for an escape. Meanwhile, Gibbs travels to his childhood home following news of his father's passing.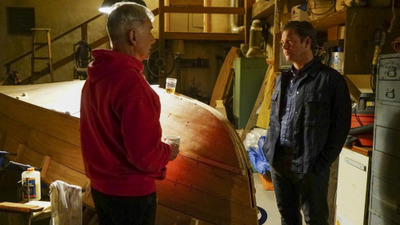 #9 - Family First 8.34
Season 13 - Episode 24
The NCIS, FBI and MI6 teams continue the international manhunt for a spy who's targeting current and former agents. Anthony DiNozzo receives life-changing news.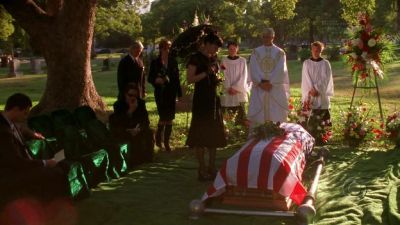 #10 - Kill Ari (2) 8.33
Season 3 - Episode 2
Still stressed over Kate's death, Gibbs is even more hurt when Ari kidnaps Ducky and decides to play with his mind. Gibbs sends Tony to follow Ziva, and after Jenny and Gibbs are almost shot to death, he is even more determined to finish once and for all with Ari, and Ziva's strange connection to Ari will be just the help that he needs.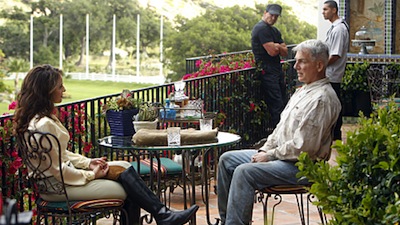 #11 - Rule Fifty-One 8.32
Season 7 - Episode 24
Gibbs heads to Mexico to face his demons and make a startling decision.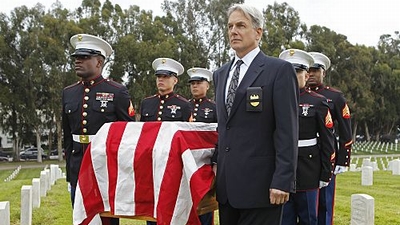 #12 - Pyramid 8.31
Season 8 - Episode 24
The lives of NCIS members are in jeopardy when they come face-to-face with the infamous Port-to-Port killer, on the eighth season finale of NCIS.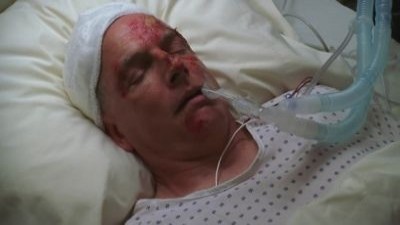 #13 - Hiatus (2) 8.30
Season 3 - Episode 24
The NCIS team must work on an assignment against a terrorist group without Gibbs, who is still recovering from the explosion. Gibbs has to fight with memory loss, while he's visited by his mentor and his former boss. His help is needed, expecially when the team discovers that Gibbs is the only person who has informations about the terrorists' plans, so he needs to retrieve his memory before the terrorists attack.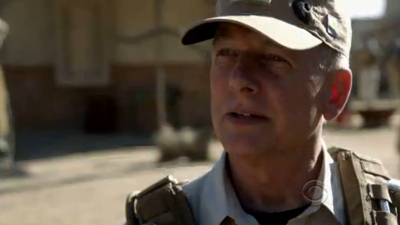 #14 - Seek 8.28
Season 10 - Episode 18
The wife of a Marine who specialized in K-9 bomb detection urges the NCIS team to investigate the recent death of her husband in Afghanistan. Meanwhile, Director Vance asks for the team's assistance as he interviews nannies.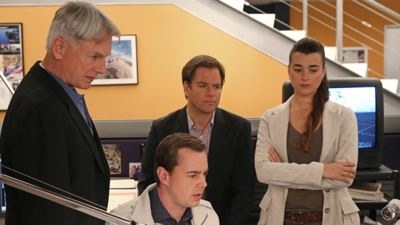 #15 - Double Blind 8.27
Season 10 - Episode 23
A Department of Defense investigator scrutinizes the NCIS team's response to the Bodnar case involving the murder of Ziva's father and Vance's wife. Meanwhile, the team examines whether a Petty Officer is suffering from paranoia or if his claims of being followed are tied to a matter of national security.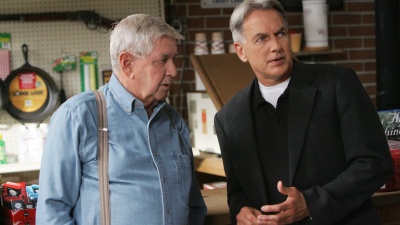 #16 - Heartland 8.27
Season 6 - Episode 4
When a murder investigation leads the team to Gibbs' hometown, secrets about his past are revealed.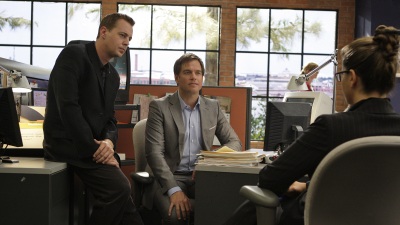 #17 - Truth or Consequences 8.26
Season 7 - Episode 1
As the hunt for Ziva's replacement begins, Gibbs and his remaining team members must head back to work with the past still weighing heavily on their minds.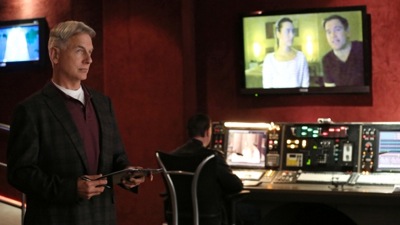 #18 - Berlin 8.25
Season 10 - Episode 21
While the NCIS team investigates the murder of a Mossad officer in Virginia, Tony and Ziva depart for Berlin as they track her father's killer.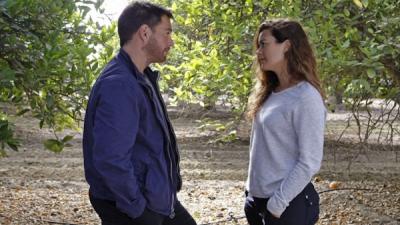 #19 - Past, Present and Future 8.22
Season 11 - Episode 2
Determined to locate Ziva, Tony chases leads in Israel in search of her current whereabouts. Meanwhile, Gibbs and the team continue the hunt for Parsa and his growing terrorist ring.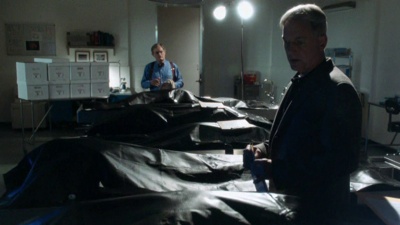 #20 - Engaged (1) 8.22
Season 9 - Episode 8
The NCIS team uncovers a discrepancy with DNA remains when investigating the crash of a military plane that had been transporting caskets.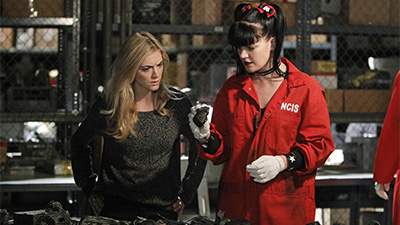 #21 - Kill Chain 8.20
Season 11 - Episode 12
When a stolen drone is linked to the elusive terrorist Parsa, the NCIS team partners with the Department of Defense, including Gibb's former girlfriend Hollis Mann, to track down the device before it is used for a large scale attack. Meanwhile, McGee hesitates to ask for time off to attend a black-tie gala honoring his girlfriend.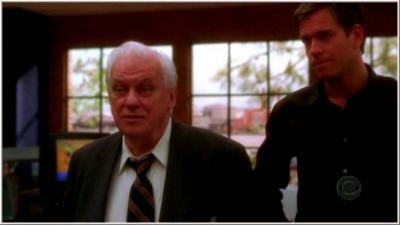 #22 - Call of Silence 8.20
Season 2 - Episode 7
Ernie Yost, an elder Marine veteran confesses to murdering his best friends almost 60 years ago in a war battle and the NCIS's job is to solve all the secrets and save Ernie from prison.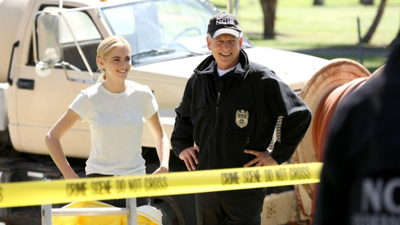 #23 - The Admiral's Daughter 8.19
Season 11 - Episode 23
Director Vance gives DiNozzo a special assignment to bring home an Admiral's daughter from Paris, but he must turn to his NCIS team for help after he enters a controversial crime scene.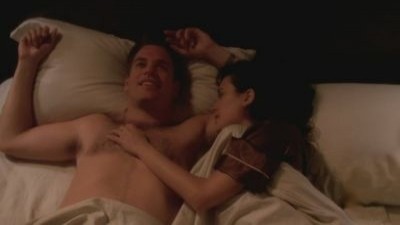 #24 - Under Covers 8.18
Season 3 - Episode 8
When bodies of two hired assassins are delivered to the NCIS team, Ziva & Tony go undercover assuming the victim's identities in order to find the person who hired the assassins for their mission. While working on the case, Ziva & Tony spend some quality time in a luxury hotel and the attraction between them arises. Gibbs discovers that his team is not the only one working on the case.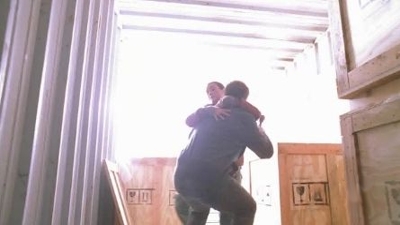 #25 - Boxed In 8.17
Season 3 - Episode 12
While on investigation at a shipyard, looking for smuggled weapons, Tony and Ziva dissapear and it's up to NCIS to find them. Abby tries to track them down by tracking down their GPS chips, but they seem to be out of reach. Meanwhile, Tony and Ziva, hiding in a container, find evidence which could help them solve the case.