Scorpion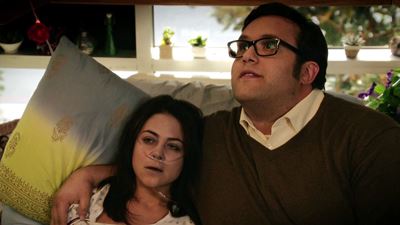 #1 - Arrivals and Departures 7.99
Season 2 - Episode 10
When Team Scorpion and Walter's parents visit Megan in the hospital as her health deteriorates, they are quarantined after a deadly fungus outbreak threatens to infect everyone.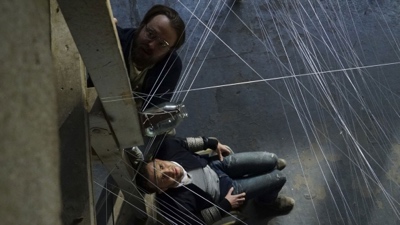 #2 - Toby or Not Toby 7.95
Season 2 - Episode 24
Team Scorpion must outthink their unstable ex-Scorpion member, Mark Collins, after he kidnaps Toby and threatens to kill him unless his cunning demands are met.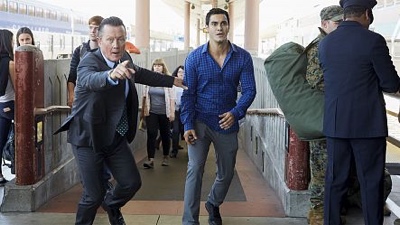 #3 - Little Boy Lost 7.94
Season 3 - Episode 4
Team Scorpion must find a boy from Ralph's class who goes missing on a field trip after he accidentally has a run-in with a deadly criminal. Also, Toby gets closer to finding out the identity of Happy's husband.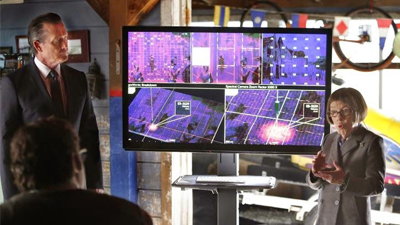 #4 - True Colors 7.93
Season 1 - Episode 6
Team Scorpion must pass a mandated psych evaluation or face being disbanded after they're accused of destroying a priceless work of art in an attempt to protect an art exhibit. Meanwhile, Paige enlists the help of the team when Ralph is reluctant to go to his school's Halloween party.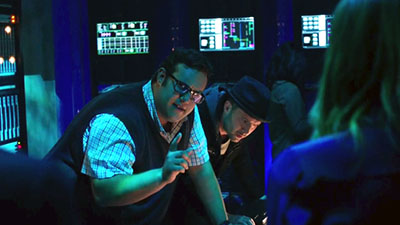 #5 - We're Gonna Need a Bigger Vote 7.88
Season 3 - Episode 7
On Election Day, as democracy hangs in the balance, Team Scorpion is called on when someone tries to throw the U.S. presidential election into chaos.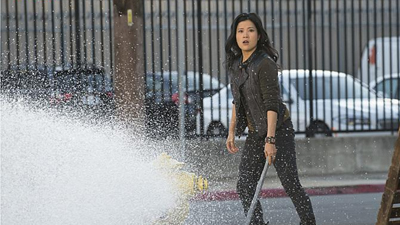 #6 - Revenge 7.87
Season 1 - Episode 11
When Sylvester accidentally triggers an explosive device during an investigation, Team Scorpion must focus on finding who's responsible even while their friend's life hangs in the balance.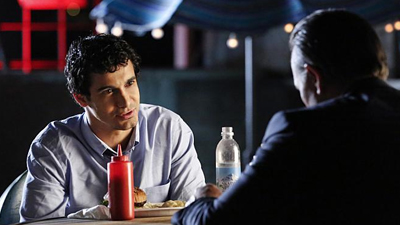 #7 - Rogue Element 7.86
Season 1 - Episode 9
Team Scorpion must help protect Cabe's ex-wife after she uncovers evidence that suggests foul play in the death of a prominent congressman.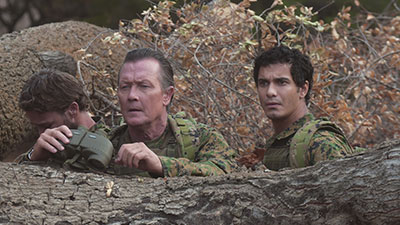 #8 - Talismans 7.86
Season 1 - Episode 10
When a military plane is shot down in Bosnia, Team Scorpion must help recover its stealth technology before it falls into enemy hands. Meanwhile, Walter's sister takes a break from her MS treatment and spends time at the garage with Sylvester.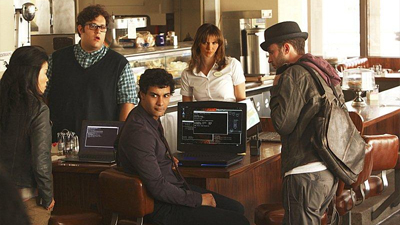 #9 - Pilot 7.85
Season 1 - Episode 1
When a crisis at LAX leaves dozens of airplanes unable to land, the government enlists a team of misfit geniuses to save the day.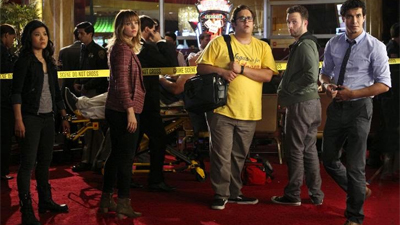 #10 - Shorthanded 7.84
Season 1 - Episode 4
Against Cabe's advice, Team Scorpion heads to Las Vegas for a simple casino job, but a robbery leads to Walter's arrest and the rest of the team is left to clear his name.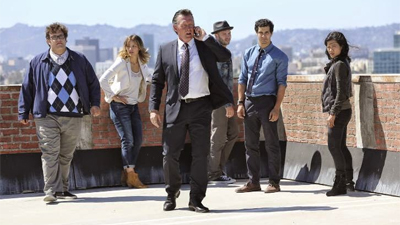 #11 - A Cyclone 7.84
Season 1 - Episode 3
After Team Scorpion fails a military training mission, they are determined to prove their worth to Cabe and Homeland Security when a bomber threatens to take out the internet infrastructure of the entire Southwest.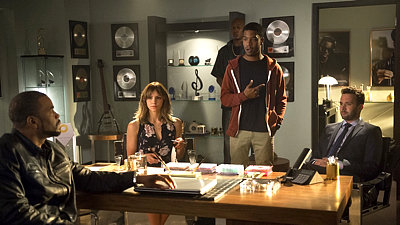 #12 - Risky Business 7.83
Season 1 - Episode 8
Team Scorpion enlists the help of a musician who created a controversial algorithm that generates hit songs to help find the murderer of a music blogger. Meanwhile, Drew asks Walter to help him connect with his son.
#13 - Civil War 7.82
Season 3 - Episode 1
Team Scorpion must put aside their personal and romantic predicaments when anonymous hackers with unknown motives take control of U.S. military aircraft and warships and point weapons at American cities.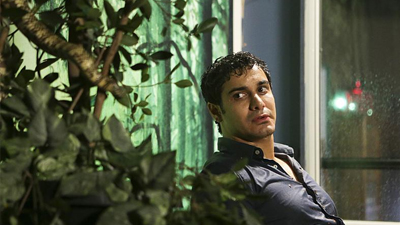 #14 - Once Bitten, Twice Die
Season 1 - Episode 18
When a conflict in Eastern Europe threatens to escalate, Team Scorpion is called on to help facilitate secret peace talks to prevent World War III.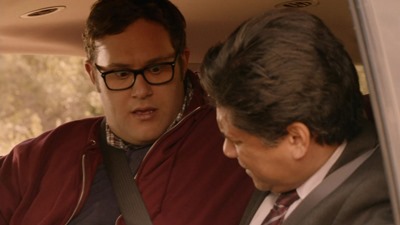 #15 - Adaptation
Season 2 - Episode 17
While Team Scorpion works to stop an influx of drugs being smuggled into the country via drones, Walter gives Happy and Toby an ultimatum on their new relationship.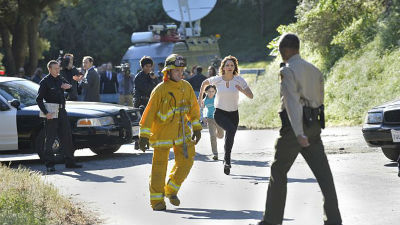 #16 - Postcards From the Edge
Season 1 - Episode 22
Scorpion, torn apart and uncertain about their future as a team, must come together for their most important mission yet – to save Walter's life as his car teeters on the side of a cliff.
#17 - Wreck the Halls
Season 3 - Episode 11
#18 - Hard Knox
Season 2 - Episode 22
Team Scorpion is hired by the Department of Defense to break into Fort Knox and "steal" a precious artifact in order to test their security, but they must break in a second time when they find something dangerous hidden inside the object.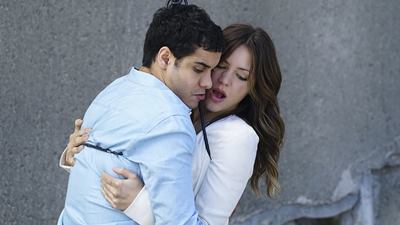 #19 - Chernobyl Intentions
Season 2 - Episode 23
Team Scorpion goes to Chernobyl to repair the decaying nuclear reactor before a catastrophic meltdown, but must also save Sylvester and Paige when they become trapped inside.
#20 -
Season 3 - Episode 20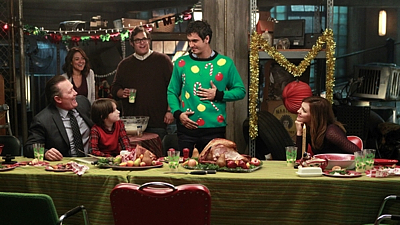 #21 - Dominoes
Season 1 - Episode 12
As Christmas approaches, Team Scorpion races to find a way to save a young boy's life after he gets trapped in a beachside cave and drowning is imminent.
#22 - Faux Money Maux Problems
Season 3 - Episode 13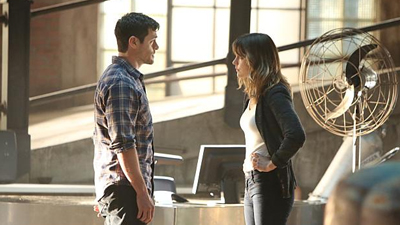 #23 - Father's Day
Season 1 - Episode 7
A case gets personal for Team Scorpion when three convicts break out of prison and one of them is a brilliant hacker who was forced to help the others steal billions online. Meanwhile, Paige must manage Ralph's expectations when his father returns.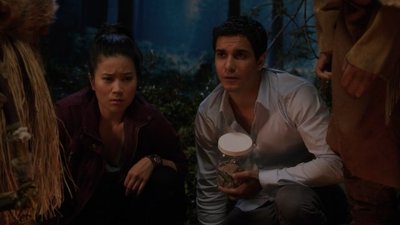 #24 - Plight at the Museum
Season 3 - Episode 5
Team Scorpion's simple job at the Los Angeles Natural History Museum turns deadly when they discover thieves robbing a rare gem exhibit in order to get materials needed to enrich a nuclear bomb.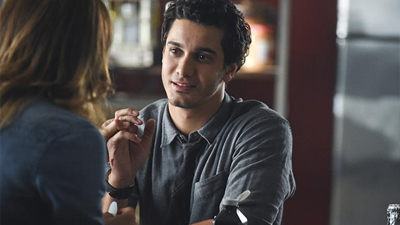 #25 - Single Point of Failure 7.80
Season 1 - Episode 2
The Governor calls on Team Scorpion when his daughter is mysteriously "bio-hacked" with a deadly virus and has only 24 hours to live. Meanwhile, the case takes on a deeper significance for Walter after he receives a letter regarding his sister.