The Blacklist
#1 - Anslo Garrick (1) 8.43
Season 1 - Episode 9
An assassination attempt on Red brings the FBI under siege.
#2 - Berlin: Conclusion (2) 8.38
Season 1 - Episode 22
With the crashing of the mysterious prisoner transport plane, the city is on lock down as the authorities are on the hunt for all the escapees. Meanwhile, with Red in custody, Liz uses her power to get him out since he is their best chance at finding all the suspects. Elsewhere, their main objective is to track down Berlin, a prisoner on the plane who is somehow involved.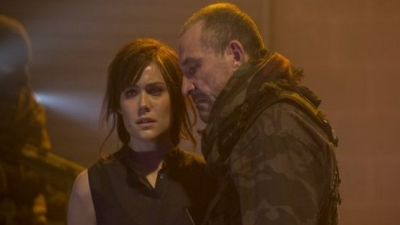 #3 - Anslo Garrick (2) 8.38
Season 1 - Episode 10
Liz and a mysterious stranger fight to save Red and Ressler.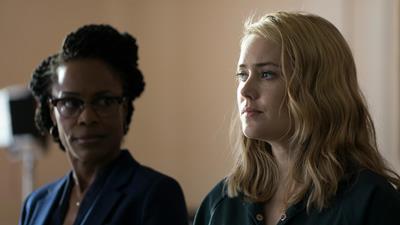 #4 - The Director: Conclusion (2) 8.36
Season 3 - Episode 10
As The Cabal prepares to assassinate Liz, Red calls upon the task force to combine efforts to outmaneuver The Cabal to exonerate her. Red delivers a final ultimatum.
#5 - Alexander Kirk: Conclusion (2) 8.31
Season 3 - Episode 23
As Reddington and the task force close in on the person responsible for Liz's death, a shocking betrayal leaves them racing to save one of their own.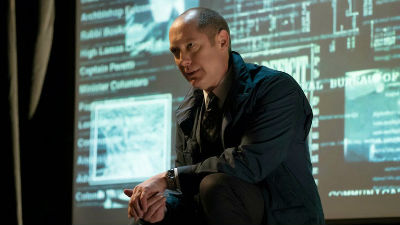 #6 - Tom Connolly 8.29
Season 2 - Episode 22
Liz realizes she is being framed by The Cabal, forcing Red to use his connections to help her clear her name. As Cooper receives shocking news, Ressler, Samar, and Aram must decide who on the task force can still be trusted.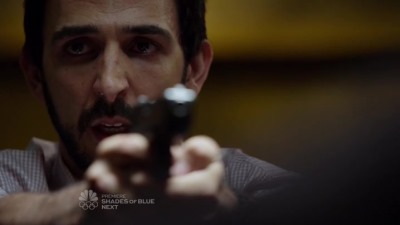 #7 - The Director (1) 8.23
Season 3 - Episode 9
While Red creates a crime scene to retrieve his care package, friends of the truth rally around Liz, whose life is in danger now that she is in custody.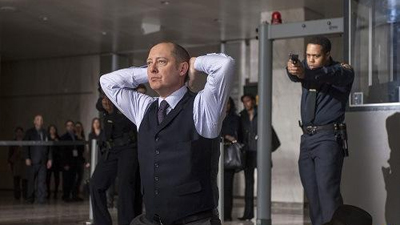 #8 - Pilot 8.22
Season 1 - Episode 1
A criminal mastermind surrenders to the FBI with a stunning offer - but he'll only talk to a rookie profiler.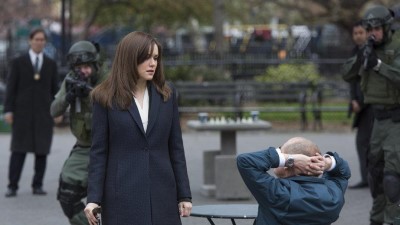 #9 - Berlin (1) 8.21
Season 1 - Episode 21
After discovering the truth behind her father's death, Liz refuses to work with Red, just as his situation grows desperate.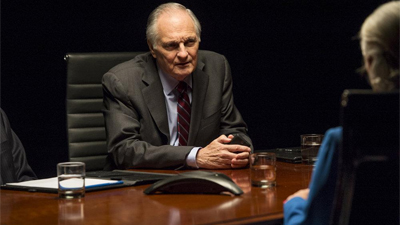 #10 - The Good Samaritan 8.14
Season 1 - Episode 11
A serial killer from Liz's past strikes again while Red hunts for his betrayer.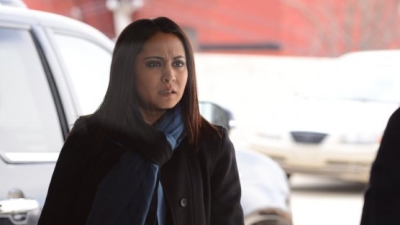 #11 - The Pavlovich Brothers 8.13
Season 1 - Episode 19
While the FBI searches for a Serbian family of kidnappers, Red uses them in a scheme to out Tom, leading to a fateful confrontation with Liz.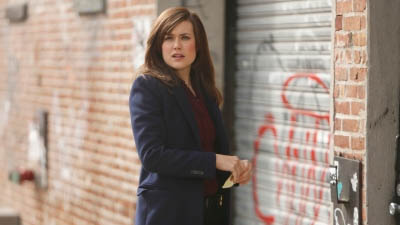 #12 - Ivan 8.13
Season 1 - Episode 17
While chasing a cyber-terrorist, Liz investigates Jolene's disappearance.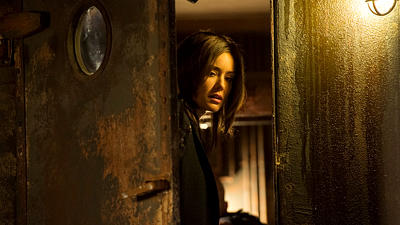 #13 - The Decembrist 8.11
Season 2 - Episode 8
Red's motives for Berlin take a sudden turn when he learns Berlin was manipulated by the latest Blacklister to avenge Red. Red and Berlin travel to Moscow to track down a high ranking Russian official who they believe is responsible. Liz struggles to keep her secret from unraveling.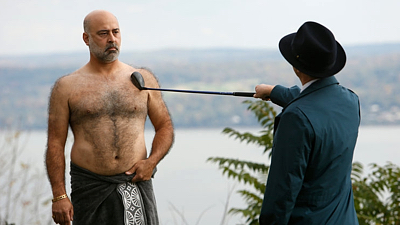 #14 - The Scimitar 8.11
Season 2 - Episode 7
A plot for revenge emerges after an Iranian nuclear scientist is assassinated. Liz and Ressler wind up in a predicament.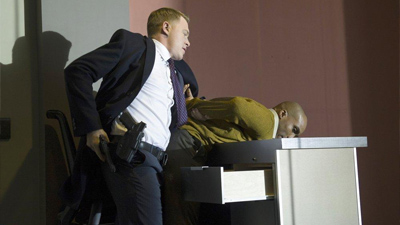 #15 - The Cyprus Agency 8.10
Season 1 - Episode 13
On the eve of Liz's adoption, Red puts her on the trail of an adoption agency gone evil.
#16 - Mr. Solomon: Conclusion (2) 8.09
Season 3 - Episode 18
After a tragedy puts a member of the team in grave danger, the task force must rely on Red and his unconventional methods to survive. Meanwhile, Tom and Liz face an unexpected complication that could affect their baby's future.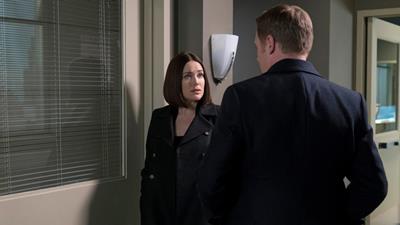 #17 - Lady Ambrosia
Season 3 - Episode 14
After a missing child that has been presumed dead turns up alive, Red and Liz work with the taskforce to search for a dangerous woman who may be kidnapping children. Meanwhile, Tom faces shocking consequences after his plan to help Liz goes awry.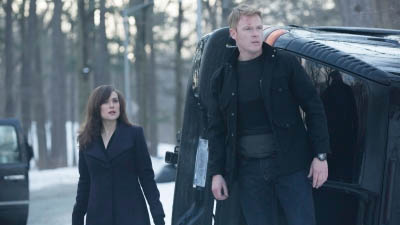 #18 - Mako Tanida 8.08
Season 1 - Episode 16
As a Yakuza crime lord seeks deadly revenge on Ressler Tom and Jolene face off.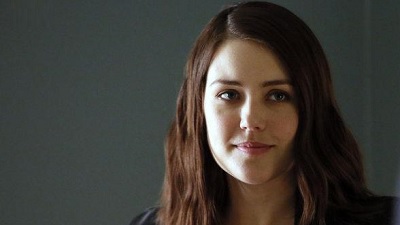 #19 - The Thrushes
Season 4 - Episode 6
When Alexander Kirk contracts with a mysterious group that specializes in hacking the world's most secure computer systems, Red and Liz see an opportunity to make a move on Kirk's organization.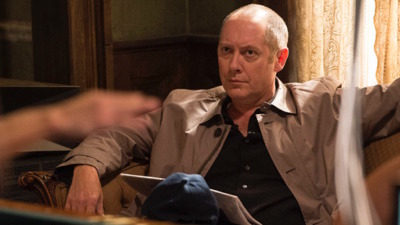 #20 - The Troll Farmer 8.08
Season 3 - Episode 1
With the FBI hunting Liz for the murder of the attorney general, she and Red go on the run; Red reaches out to a contact for help fleeing the city.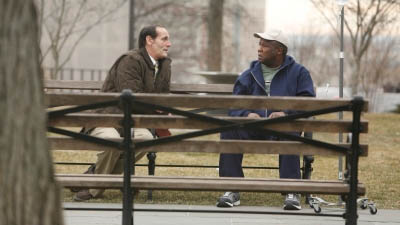 #21 - Milton Bobbit 8.07
Season 1 - Episode 18
While working with Red to find Tom's true identity, Liz searches for The Undertaker, a claims adjuster who convinces ordinary people to become contract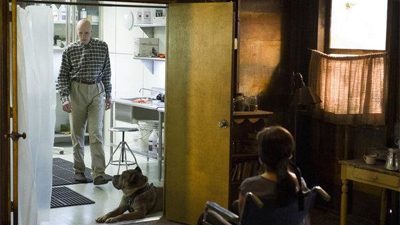 #22 - The Stewmaker 8.06
Season 1 - Episode 4
When Liz's key witness disappears, Red suspects a killer who literally stews his victims, making them disappear forever...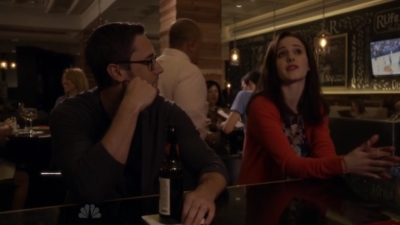 #23 - The Judge 8.05
Season 1 - Episode 15
The FBI pursues a Blacklister who metes out "justice" for those who are wrongly imprisoned.
#24 - Marvin Gerard 8.05
Season 3 - Episode 2
With Ressler in hot pursuit, Liz only has Red to trust; Red asks a lawyer named Marvin Gerard for help with a hostage situation; the FBI wants to force Cooper out of the task force.
#25 - Leonard Caul 8.04
Season 2 - Episode 19
As Red fights for his life, he pleads with Liz to track down Nicholas Caul — a mysterious figure from his past with knowledge of The Fulcrum. It's a race against time for the task force to locate Caul before Red's life is threatened again, while Tom proves helpful in an unexpected way.