White Collar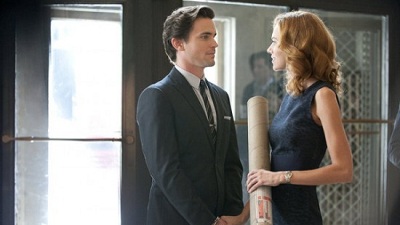 #1 - Judgment Day 8.69
Season 3 - Episode 16
When Agent Kramer returns to derail Neal's commutation, Neal races to right a wrong from his past.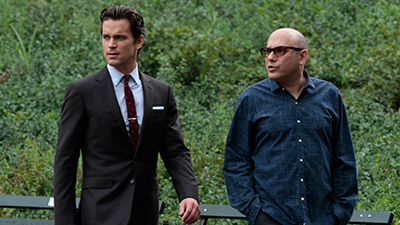 #2 - Live Feed 8.66
Season 5 - Episode 10
A life hangs in the balance after Hagen tasks Neal with his final assignment.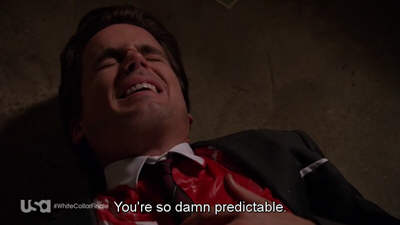 #3 - Au Revoir 8.65
Season 6 - Episode 6
Neal and Mozzie prepare to put their plan into motion. With Peter undercover in the Panthers now as well, the stakes couldn't be higher. Neal and Mozzie know that Keller will try and double cross them, but they have no choice but to work with him and have planned for every contingency. If the plan works, the Panthers will be taken down, they'll have $30 million of the Federal Reserve heist and Neal will have his freedom – whether the FBI is ready or not.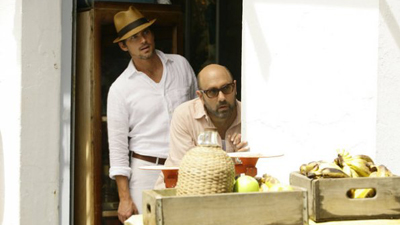 #4 - Wanted 8.58
Season 4 - Episode 1
On an exotic remote island, Peter must race to find Neal and Mozzie before a ruthless bounty hunter captures Neal and locks him away for good.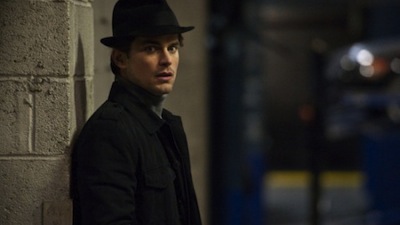 #5 - Out of the Box 8.53
Season 1 - Episode 14
After months of searching, Neal has finally found the object of everyone's desire - the music box. But in order to get it, Neal is going to have to first get his tracking anklet turned off. Meanwhile, Peter and Diana try to take down Fowler.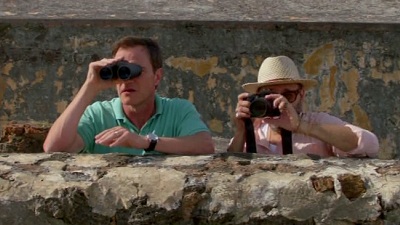 #6 - Most Wanted 8.47
Season 4 - Episode 2
Having found Neal and Mozzie, Peter must help devise a plan to return Neal to the U.S. and avoid being captured by a ruthless bounty hunter.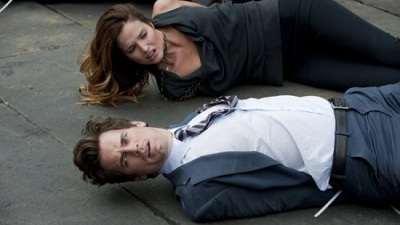 #7 - Under the Radar 8.46
Season 2 - Episode 16
After weeks of working the Vincent Adler case with little to show for it, the team finally gets a break when Sara uncovers what Adler has been hunting. Meanwhile, Neal gets closer to finding out the truth about Kate's death.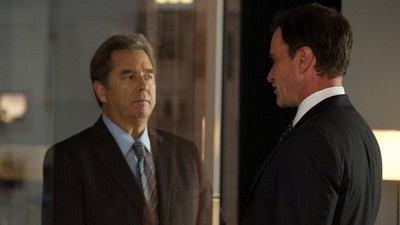 #8 - Countdown 8.45
Season 3 - Episode 10
Neal and Mozzie must stay one step ahead of the the FBI while appearing to work with them in order to keep them from discovering that they possess the treasure.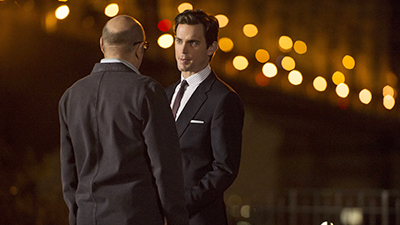 #9 - Diamond Exchange 8.43
Season 5 - Episode 13
Neal and Peter race against a criminal mastermind to unearth an invaluable treasure hidden in New York.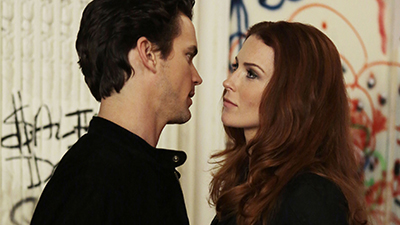 #10 - Shot Through the Heart 8.41
Season 5 - Episode 11
When Neal and Peter go after an assassin, the stakes are raised even higher when they realize this may be the same person who has been pulling Neal's strings.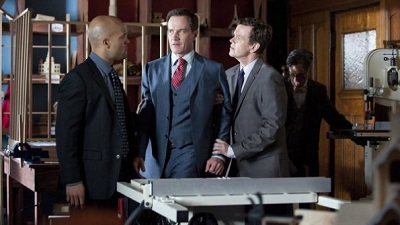 #11 - Upper West Side Story 8.41
Season 3 - Episode 12
When scholarship funds from a prestigious prep school mysteriously disappear, Neal poses as a substitute teacher to help Peter and the FBI figure out where the money is really going.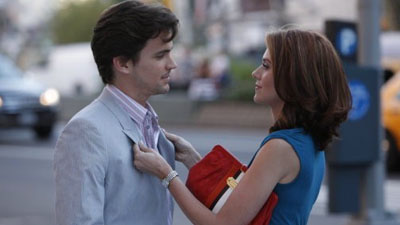 #12 - Burke's Seven 8.40
Season 2 - Episode 10
When Peter is suspended by the FBI for a crime he didn't commit, he is forced to run a sting with Neal and the gang to catch Mozzie's shooter, and clear his name.
#13 - Point Blank 8.39
Season 2 - Episode 9
When Peter and Neal find a vital clue in the mystery of who killed Kate, Neal orchestrates an elaborate con to bring himself face to face with her murderer.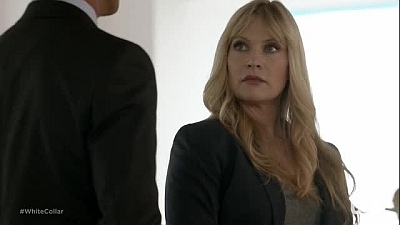 #14 - In the Wind 8.38
Season 4 - Episode 16
Peter and Neal are one heist away from retrieving the evidence box hidden inside the Empire State Building. Meanwhile, Senator Pratt has enlisted a small army of FBI agents to find the box before Neal.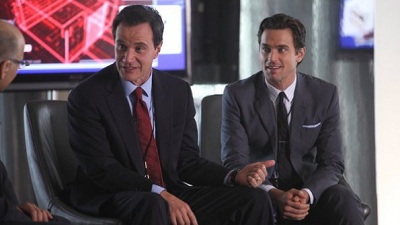 #15 - Vested Interest 8.36
Season 4 - Episode 10
Peter and Neal attend an FBI conference where someone is trying to steal high valued defense technology. They soon discover the thief's brazen plan to take something much more valuable from the FBI.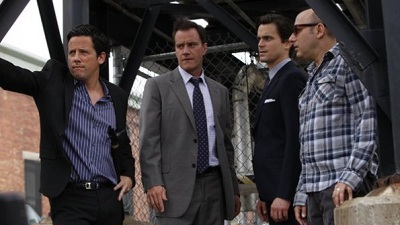 #16 - Checkmate 8.34
Season 3 - Episode 11
Neal is forced to come clean with Peter about the hidden cache in order to save Elizabeth.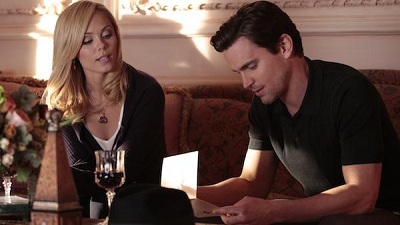 #17 - Parting Shots 8.32
Season 4 - Episode 4
While undercover, Neal romances a beautiful widow and is surprised when the con turns real and he begins to have feelings for her.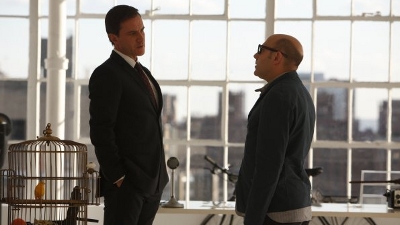 #18 - The Dentist of Detroit 8.30
Season 3 - Episode 4
When a mobster from Mozzie's Detroit childhood surfaces in Manhattan, Neal and Peter must help their friend rework a scam from his past to take down the ruthless gangster and prevent a mob war.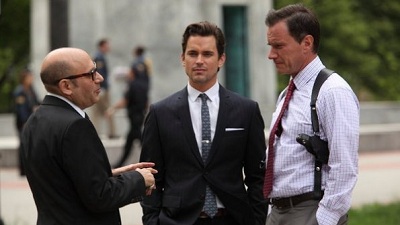 #19 - Identity Crisis 8.28
Season 4 - Episode 6
Mozzie buys a storage unit that leads him, Neal, and Peter on a dangerous treasure hunt, following clues left by what Mozzie believes to be the modern day remnants of a revolutionary spy ring.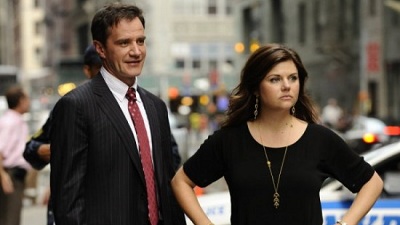 #20 - Payback 8.28
Season 2 - Episode 14
Neal is forced to make a dangerous deal with Matthew Keller's former adversary in order to save his partner and friend.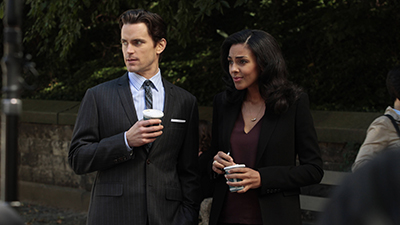 #21 - Taking Stock 8.28
Season 5 - Episode 12
When a corporate espionage case has personal ties to Neal, Peter recruits Diana from maternity leave for an undercover sting on a rogue stock trader.
#22 - Stealing Home 8.27
Season 3 - Episode 15
When a wealthy Yankees fan recruits Neal to help steal a prized piece of memorabilia, Neal is reminded of what life could be like again as a high-end thief.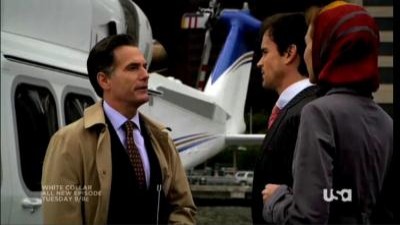 #23 - Taking Account 8.27
Season 3 - Episode 7
When an expert hacker drains a prominent New York bank, Neal assumes the criminal's identity in order to spend the pilfered fortune and draw him out of hiding.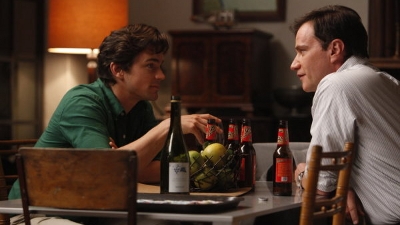 #24 - Forging Bonds 8.25
Season 2 - Episode 11
With the mastermind behind Kate's death uncovered, Peter and Neal explore their pasts to gain answers.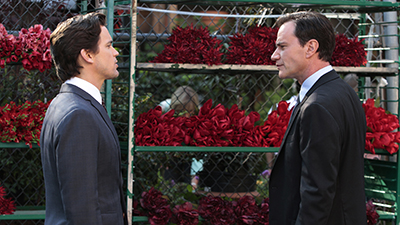 #25 - No Good Deed 8.25
Season 5 - Episode 9
Peter's thrown back into an unsolved larceny case that has Neal worried – because Neal's the one who committed the crime.