Suits
#1 - No Way Out 8.52
Season 3 - Episode 16
Things are anything but business as usual when Harvey and Mike find themselves at odds with a tenacious U.S. Attorney. Scottie and Harvey can't seem to get on the same page and Mike and Rachel clash over plans for the future.
#2 - High Noon 8.44
Season 2 - Episode 10
Harvey needs Mike's help as the battle for control of Pearson Hardman reaches its climax. But Mike drops off the grid following a dramatic turn in his personal life.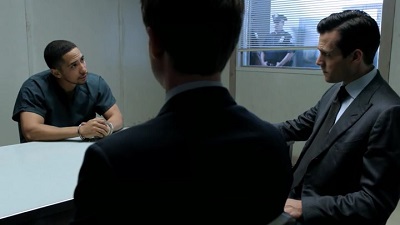 #3 - Dog Fight 8.44
Season 1 - Episode 12
Harvey's efforts to free an innocent man hit a wall when he goes against the new district attorney, who seems more focused on the integrity of the system than justice.
#4 - Pilot 8.43
Season 1 - Episode 1
Harvey throws Mike his first case, a ''pro bono'' sexual harassment suit involving a CEO. But will Mike's need to raise twenty-five thousand dollars and his ''bad influence'' best friend get in his way? If Harvey is going to stay on top of his game, he'll have to keep Mike motivated and honest.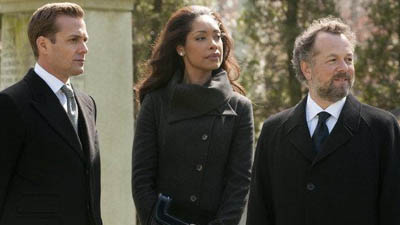 #5 - She Knows 8.41
Season 2 - Episode 1
Oblivious of the fact that Trevor approached Jessica, Mike's on top of the world after Harvey entrusts him with closing a major lawsuit for the firm.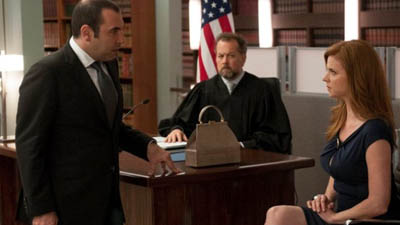 #6 - Sucker Punch 8.38
Season 2 - Episode 7
As the fallout continues to reverberate from the pending lawsuit against Pearson Hardman, Harvey turns to a former colleague, with whom he has a thorny past, for help in proving the firm's case.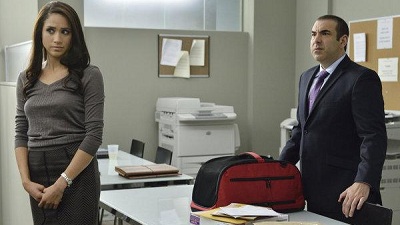 #7 - She's Mine 8.37
Season 3 - Episode 7
Harvey clashes with Stephen over Ava's case, among other issues. Meanwhile, things are still tense between Harvey and Jessica as they strategize how best to defend Ava. And Louis enlists Rachel in his battle with Nigel over a broken contract… and heart.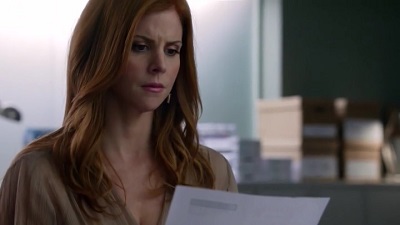 #8 - Break Point 8.36
Season 2 - Episode 5
Harvey balks when Jessica puts him in the passenger seat on a lawsuit that could make or break the firm, and his backseat driving may have far-reaching consequences.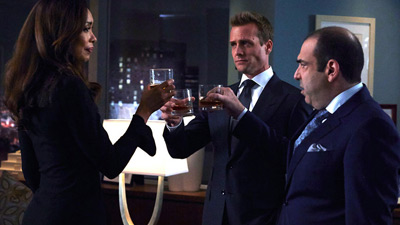 #9 - P.S.L. 8.35
Season 6 - Episode 10
Jessica and Rachel fight to save Leonard Bailey; Harvey and Louis try to keep clients from abandoning ship by wooing their oldest client.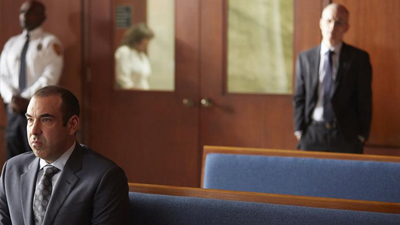 #10 - Gone 8.34
Season 4 - Episode 9
The SEC investigation comes to a head as Sean Cahill begins a round of depositions – no one at Person Specter is safe, and no topic is off limits, as the inquisition unearths secrets both professional and personal.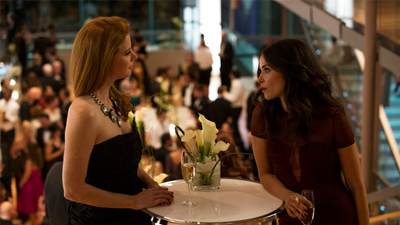 #11 - War 8.33
Season 2 - Episode 16
Harvey's vision for the firm's future clashes with Jessica's when a British firm offers a tempting proposition.
#12 - Asterisk 8.32
Season 2 - Episode 9
Harvey's tasked with closing the one person whose vote will decide Pearson Hardman's future.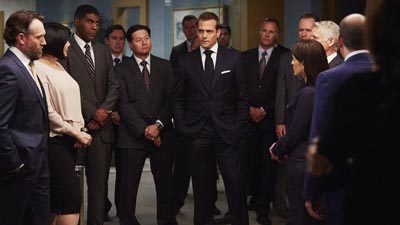 #13 - Faith 8.28
Season 5 - Episode 10
With their backs against the wall, Jessica and Louis make a last-ditch effort to rally the support of the partners, as Daniel Hardman and Jack Soloff attempt a takeover of the firm. Meanwhile, Mike and Harvey must each face down the demons of their past in order to make potentially life-altering decisions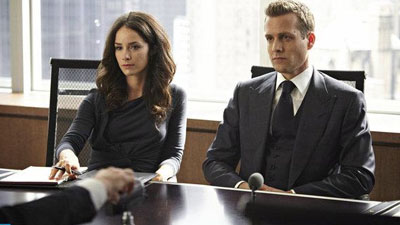 #14 - Stay 8.28
Season 3 - Episode 10
An old nemesis returns to complicate the Pearson Darby negotiations and put Harvey and Scottie on opposite sides once again. Meanwhile, recruiting a new hire puts Louis in Sheila's crosshairs, and Mike and Rachel find themselves in Jessica's crosshairs.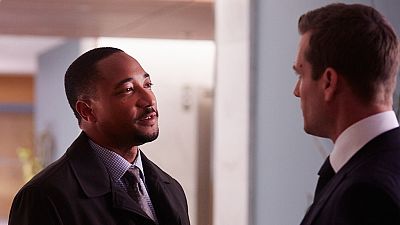 #15 - Know When to Fold 'Em 8.26
Season 3 - Episode 15
A persistent attorney goes after one of Harvey's clients; Mike is faced with a difficult decision; former name partner Charles Van Dyke returns with revenge on his mind.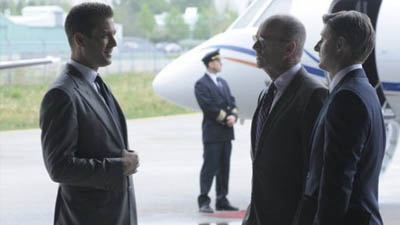 #16 - Discovery 8.26
Season 2 - Episode 4
Louis and Mike finally see eye to eye, but Louis' paranoia may damage his budding friendship with Mike as well as his standing at the firm. Also, Travis Tanner rolls back into town, gunning for Harvey. Guest Stars: Eric Close, David Costabile, John Finn.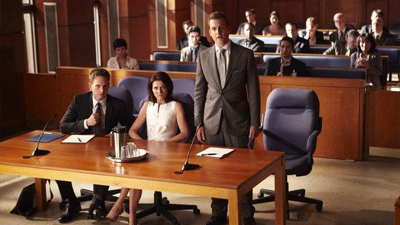 #17 - Unfinished Business 8.25
Season 3 - Episode 3
Cameron has Harvey's client arrested for murder. Meanwhile, Katrina tries to win over Louis and a British version of Harvey arrives at the firm.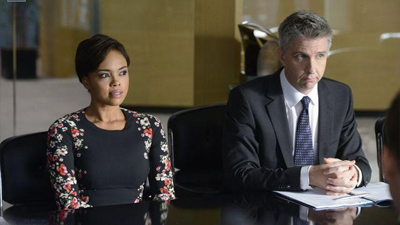 #18 - Yesterday's Gone 8.24
Season 3 - Episode 12
Both Mike and Jessica lean on Harvey for support when things from their respective pasts throw them off their game.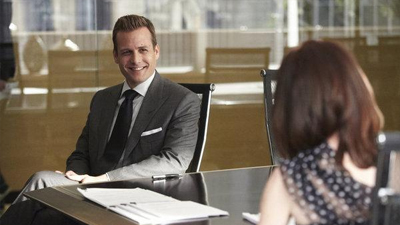 #19 - I Want You to Want Me 8.24
Season 3 - Episode 2
Louis offers Mike a case and partnership that could change his future at the firm. Harvey and Jessica team up to keep Ava Hessington out of jail, but their case is complicated by an old nemesis of Harvey's, disgraced former DA Cameron Dennis.
#20 - Endgame 8.23
Season 3 - Episode 8
As Ava Hessington's murder trial begins, Harvey, Mike and Jessica fight off betrayal from both inside the firm and out. Meanwhile, Louis and Donna seek to even the score with those who have done them wrong.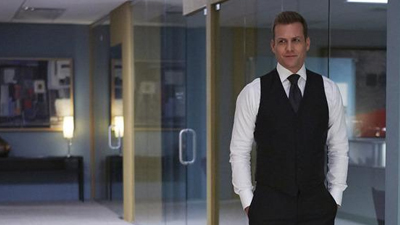 #21 - Exposure 8.21
Season 4 - Episode 8
Mike has returned to Pearson Specter, but barely has time to savor it – he's back to working shoulder-to-shoulder with Rachel, in the wake of her confession about Logan. Jessica and Harvey try to outmaneuver the relentless Sean Cahill, as he goes after the firm's files on the Gillis Industries takeover. And Louis struggles to hide the illicit deal he made to win that fight; evidence of which will bury the firm.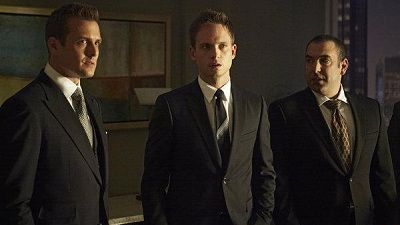 #22 - The Arrangement 8.21
Season 3 - Episode 1
The merger complete, Jessica's new partnership with Darby is tested when he assigns Harvey a high-profile client, an oil baroness named Ava Hessington, who has a deeper past with Darby than originally thought. Mike works to reconcile with Harvey, while also trying to manage the fallout from his revelation to Rachel. Meanwhile, Louis convinces Darby to give him quartermaster responsibilities at the firm over his rival, Nigel, but the move backfires when Nigel is put in charge of something even more precious to Louis.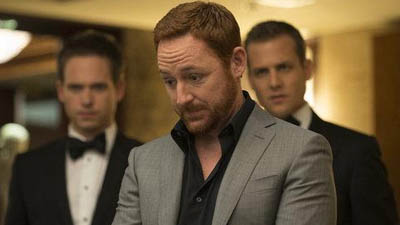 #23 - All In 8.19
Season 2 - Episode 6
Harvey's personal history with a client forces he and Mike to take on an unorthodox case from which they'd normally walk away. Also, Louis and Rachel team up to save a mutually beloved institution from ruin.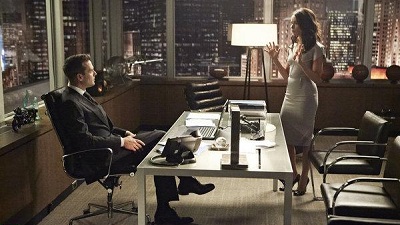 #24 - Bad Faith 8.19
Season 3 - Episode 9
Pearson Darby Specter's "divorce" brings trust issues to the forefront. Harvey finds himself battling Scottie once again and Louis convinces Jessica to let him handle the dissolution talks. Meanwhile, Mike asks Rachel to take a big step forward in their relationship.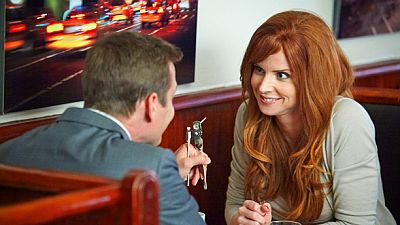 #25 - The Other Time 8.18
Season 3 - Episode 6
Cameron's continuing use of shady tactics on Ava's case brings up memories of why Harvey left the DA's office to work for Jessica. As Rachel visits law schools, Mike looks back on what cost him his one chance at a degree.