Hustle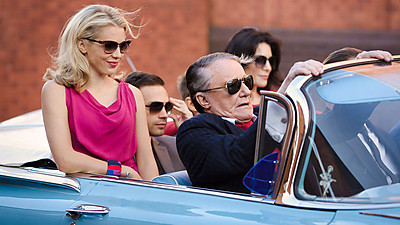 #1 - The Con is Off 8.73
Season 8 - Episode 6
Mickey believes that he has found the ultimate mark in multi-millionaire businessman Madani Wasem. The stakes end up being much higher than usual as Wasem is extremely dangerous and the kind of mark they usually try to avoid dealing with.
#2 - The Henderson Challenge 8.52
Season 3 - Episode 2
After two seasons of clashes of methods, Mickey and Danny finally put it all on the line. In a head-to-head competition, the two men are dropped naked in the middle of London and must use all of their skills as con men to make it through the day - whomever has acquired the highest monetary value of goods wins. The rub is that if Mickey loses, he declares that he'll hand over the role of leader to Danny. Are big changes a foot? Will Danny's moxie ultimately win him control of the crew?
#3 - The Last Gamble 8.45
Season 1 - Episode 6
The crew picks a greedy fat-cat as their mark for a con using his two secret weaknesses- gambling and prostitutes- but the situation is complicated by a previous mark who seeks payback for them claiming to sell him the London Eye.
#4 - Law And Corruption 8.42
Season 3 - Episode 6
The Hustle crew find themselves under the thumb of DCI York, an unconventional cop set on catching "The Ghost" - the legendary thief Adam Rice. DCI York blackmails the gang into helping him, so they make contact with Rice and talk their way into his latest scam. While stealing from a country-house, they try to arrange for Rice to get caught red-handed. Can the Hustle gang escape this dodgy copper, or will York nick them all?
#5 - The Lesson 8.41
Season 2 - Episode 3
Danny has found a potential new member of the gang, Trevor (played by Lee Ingleby). He's a short con artist, who's very good at what he does, but his marks are not always the greedy; he also targets the elderly and the poor...
#6 - Ding Dong That's My Song 8.40
Season 8 - Episode 5
Albert decides to return to an old haunt and soon discovers that it's been pulled down by ruthless property tycoon, Dale Ridley. He ends up recruiting the rest of the team to deliver a special form of retribution.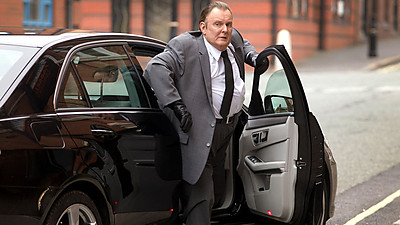 #7 - Eat Yourself Slender 8.35
Season 8 - Episode 4
After one of the teams friends called Carol suffers a heart attack, the gang find out that she's been the victim of a sham diet plan run by American Dr Dean Deville and his wife, Dana. Mickey comes up with a weight-loss scam to sell them a a new miraculous diet pill, but knows they'll first need to gain their trust.
#8 - Missions 8.35
Season 2 - Episode 4
The team's plan to con an auction house with a comic book forgery goes awry when corrupt copper, Sam Phillips (played by Fay Ripley), decides she wants in on the play.
#9 - Confessions 8.35
Season 2 - Episode 2
The gang are on the verge of completing a job but Albert's gone AWOL. When he finally appears it's all too late because 'the mark' has pulled out - but Albert has a new plan.
#10 - The Hush Heist 8.34
Season 6 - Episode 6
Just as the gang are about to close another successful deal, a cruel twist of fate reveals one of the marks to be an undercover police officer. It seems the team might be in a spot of bother. Mickey and the team are arrested and unceremoniously thrown in the slammer. Things look like they have gone from bad to worse when Nigel Chambers and the beautiful Jennifer Hughes from MI6 arrive to question Mickey. The pair has a proposition for him and, unfortunately for Mickey, these two don't play by the book.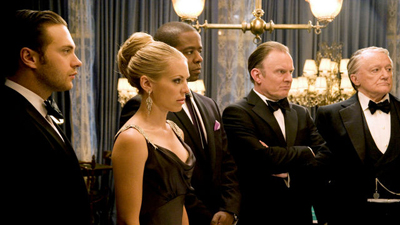 #11 - Clearance from a Deal 8.34
Season 7 - Episode 3
Mickey and Albert visit the first Wendell Casino to open in in the country. The Wendell family are well known for their strict policy on cheaters and have a rogue's gallery on show of anyone who has ever been caught. Albert isn't happy when he sees a picture of his grand father Charlie Stroller up on the wall. Albert is determined to do what ever it takes and clear Charlie's name even if it means that the whole team's pictures end up hanging up on the wall.
#12 - Eye of the Beholder 8.32
Season 2 - Episode 6
Mickey's got a plan and this one is like no other. They're going to steal the Crown Jewels. Will he be able to get the others to join him on such a dangerous mission?
#13 - Old Acquaintance 8.30
Season 2 - Episode 5
When Stacie claps eyes on her estranged husband Jake who left her five years ago taking everything she owned with him, she's certain he is to be the gang's next mark. Having graduated from the short con world to the professional poker circuit, he's good and he won't be an easy target. But the team swears to exact revenge on him for Stacie. Is Stacie really prepared to leave her friends for love? Or has she really got another card up her sleeve....?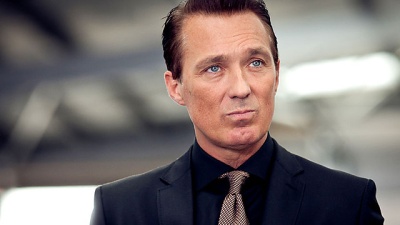 #14 - Picasso Finger Painting 8.25
Season 8 - Episode 2
Mickey has been taken prisoner by notorious gangster and international art collector Petre Sava, who wrongly believes the gang were behind the theft of his stolen Picasso. Now Ash and the others face a race against time to locate the missing painting and return it before Mickey becomes Sava's next victim.
#15 - Gold Mine 8.23
Season 2 - Episode 1
The gang are back and despite his better judgement, Mickey gives Danny a chance to run his own scam. However, the object of the scam has a habit of sending con men to jail so the risks for the gang are high. And it doesn't make them feel any better to discover that Danny plans to convince the man, a savvy property developer, that there's a goldmine in the heart of London.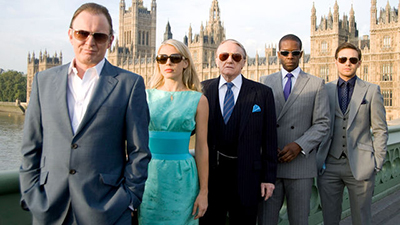 #16 - As Good As It Gets 8.21
Season 7 - Episode 1
Mickey and his team have a wealth of potential marks lined up, but when Eddie's niece gets scammed by ruthless modelling agent Wendy Stanton they put all that on hold to come to the rescue. Wendy is the ultimate ice-queen, and the team will need an ambitious plan to get her to pay out. With modelling shoots, lifestyle coaches and even a meeting at the Diplomatic Office of America, could this be the gang's toughest con yet?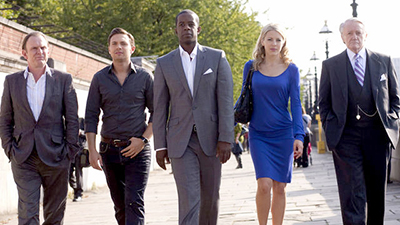 #17 - The Delivery 8.18
Season 7 - Episode 6
Mickey and the team find themselves thrust into a daring, daylight heist to retrieve some stolen diamonds which are buried beneath a busy police station, and things look stacked against them when it turns out the jewels belong to a mafia boss who wants them back. Meanwhile, Albert is visited by a figure from his past who brings a shocking revelation.
#18 - Benny's Funeral 8.18
Season 7 - Episode 4
Albert, Mickey, Ash, Sean and Emma attend the funeral of a fellow grifter called Benny. Benny had a history with the team having helped Mickey out of a difficult situation years ago and nearly taking Ash's place in the group. Ash bumps into a panicked man that looks like Benny after the funeral. Ash the chases after him and learns that Benny is still alive. Benny explains to Ash why he had to fake his own death and the team decide to help him.
#19 - Cops and Robbers 8.17
Season 1 - Episode 4
Mickey crosses paths with Victor Maher, ex-fraud squad officer, now head of security at a bank. Victor blackmails Mickey into doing something he normally wouldn't do.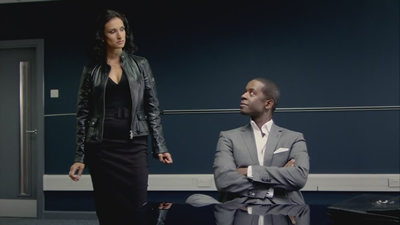 #20 - And This Little Piggy Had Money 8.17
Season 6 - Episode 1
Just as the team are finishing with one genius con where Emma is posing as pop princess Kylie, Albert is out finding and priming the next unsuspecting mark - ex-banker Piggy Richardson who has been hounded by the press after a very public pension scandal. However, just as the plan starts to fall into place, a mysterious woman enquires about Mickey's whereabouts and throws their plan into disarray. Mickey hasn't got a clue who she is or what she wants but when she invites him out for dinner, he's intrigued. That is until the mystery lady turns out to be the beautiful, DCI Lucy Britford. Never one to shy away from a challenge, Mickey is certain that he can outsmart Britford, after all, no one's managed to catch him yet!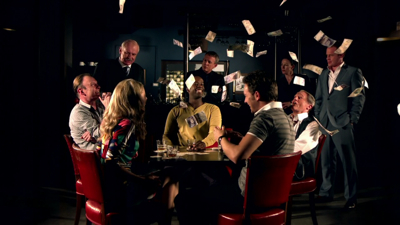 #21 - The Road Less Travelled 8.17
Season 5 - Episode 6
The team hope to con upper-class twit Alfie Baron, but all is not as it seems. Alfie is the plant of aggrieved former mark Carlton Wood, who is determined to get his own back. Seeing a straightforward con, Ash convinces Mickey that Sean is ready to play the inside, and the team set about gathering all their savings as they plan to take Alfie for millions. As Sean lays down a one million pound convincer, their largest ever, could this be the end for the team?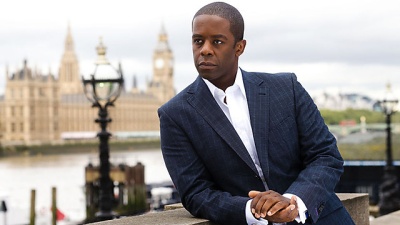 #22 - Gold Finger 8.16
Season 8 - Episode 1
The first episode sees the grifters take on gold dealer Dexter Gold. Famous for parting the elderly from their precious treasures in return for a pittance and trading stolen gold at profitable prices, the gang is eager to give this fraudster a taste of his own medicine. Meanwhile, Eddie finally has enough of the gang's childish behaviour when he finds that someone has defaced his precious photo of Liverpool legend Ian Rush. Failing to see the funny side, and certain that the culprit is West Ham supporter Ash, Eddie bans the team from the bar until he owns up.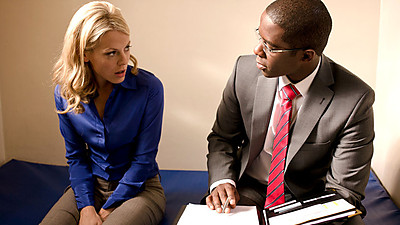 #23 - Curiosity Killed the Kat 8.15
Season 8 - Episode 3
The law catches up with the crafty Hustle conmen when corrupt police officer DI Fisk is bribed into bringing them down. Unaware of Fisk's watchful eye, the gang moves in on their latest mark, Linda Runcorn, the crooked CEO of an online hotel and restaurant guide. Meanwhile, Fisk arrests Sean's ex-girlfriend, pickpocket Kat, on false charges, blackmailing her to spy on the team so he can catch them. Left with no choice, Kat persuades Sean to let her join the con. Things get heavier when Fisk demands that Kat plant cocaine in Emma's bag, resulting in Emma's arrest. With Emma in prison and the grifters under surveillance, there seems little way the Hustle gang can escape unscathed...
#24 - The Hustlers News of the Day 8.14
Season 3 - Episode 5
After a completely false exposé in a newspaper, one of Stacie's friends attempts suicide out of shame the article caused. To help right this wrong, the Hustle crew decide to take down the men responsible - the editor Frances Owen and reporter Tim Millen. The con? To convince these two muck-rakers that they have the biggest Royal scoop ever and that they'll be making headlines. Of course if Mickey and the gang have their way, their headlines will be a little different than the way they intended.
#25 - Price For Fame 8.14
Season 3 - Episode 1
The team plan to con a violent businessman out of a hundred grand by pretending to be music promoters interested in representing his young son.