Psych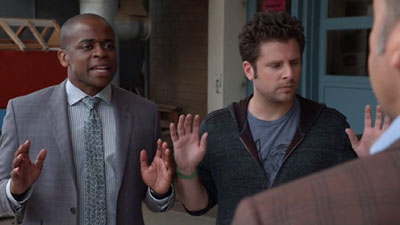 #1 - The Break Up 8.78
Season 8 - Episode 10
Shawn, Gus and Juliet handle one last case in the series finale.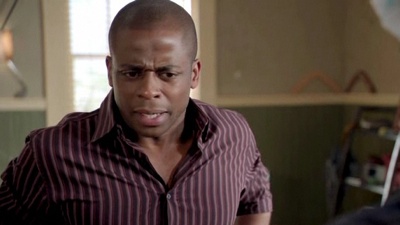 #2 - Last Night Gus 8.59
Season 6 - Episode 2
A night of partying which no one remembers that turned deadly sets Shawn, Gus, Woody and Lassiter on the trail of their deeds and a way to clear their names of suspected murder. Unfortunately, they may have to depend on Shawn's "psychic" memories of the night's events.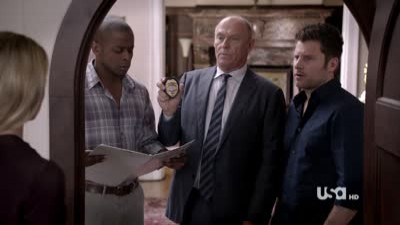 #3 - Santabarbaratown 8.54
Season 6 - Episode 16
A body relating to a 20-year-old case is finally found, and Shawn, Gus, and Henry revisit all the old suspects in order to solve the case
#4 - Mr. Yin Presents 8.54
Season 4 - Episode 16
A serial killer targets Shawn using scenarios from classic Hitchcock films. Has Mr. Yang returned? Will everyone make it out alive?
#5 - Yang 3 in 2D 8.50
Season 5 - Episode 16
The Yin/Yang trilogy comes to a thrilling close as Shawn and Gus race to save a woman kidnapped by Yin. Only this time, they are forced to use Yang's knowledge of Yin to solve the case by allowing her to accompany them on the investigation.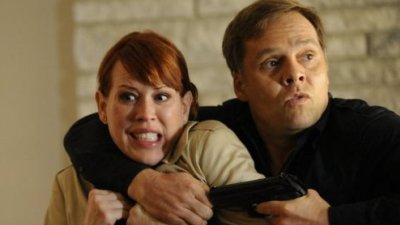 #6 - Shawn, Interrupted 8.47
Season 6 - Episode 6
After a billionaire murderer pleas insanity at his trial, Shawn and Gus go undercover at a mental hospital in order to prove that the man is, in fact, sane. While at the hospital, Shawn and Gus receive some hostility from one of the nurses.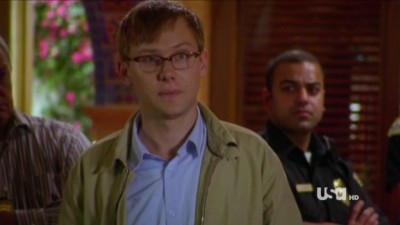 #7 - An Evening with Mr. Yang 8.45
Season 3 - Episode 16
After eluding capture and disappearing eight years ago, the famed Yin Yang serial killer is back, and he's set his sights on Shawn.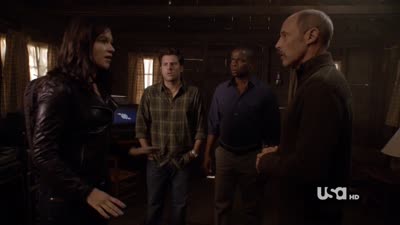 #8 - One, Maybe Two, Ways Out 8.42
Season 5 - Episode 9
When a spy is framed for a crime she didn't commit, she decides to use Shawn and Gus to prove her innocence.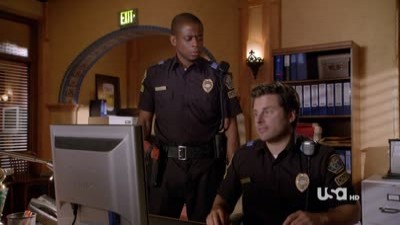 #9 - We'd Like to Thank the Academy 8.42
Season 5 - Episode 13
When they solve a case without following proper protocols, Shawn and Gus are ordered by the Chief to take a crash course at the police academy in order to learn the correct way to handle cases, but the two resort back to their old ways.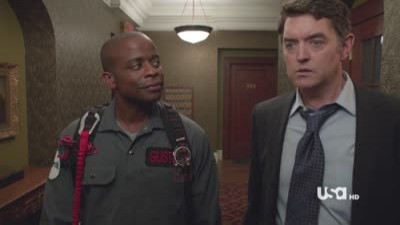 #10 - Heeeeere's Lassie! 8.42
Season 6 - Episode 11
Lassiter hires Shawn and Gus to get to the bottom of strange occurrences at his new condo.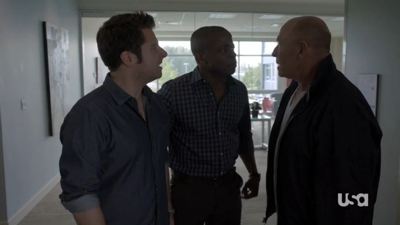 #11 - Office Space 8.41
Season 7 - Episode 11
After Gus accidentally tampers with the crime where his boss was killed, Shawn helps him find the real murderer before Gus is arrested.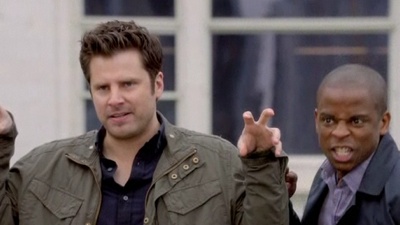 #12 - This Episode Sucks 8.40
Season 6 - Episode 3
A body is discovered, and appears to have been killed by a vampire. Meanwhile, Lassiter becomes romantically involved with a woman whom Shawn suspects is the murderer.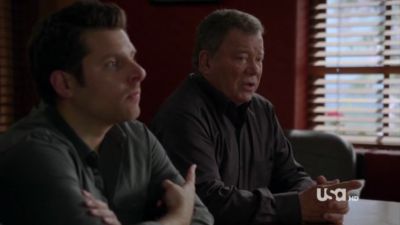 #13 - In for a Penny... 8.38
Season 6 - Episode 7
Juliet's con-man father travels to Santa Barbara to reunite with his daughter, but finds himself slipping back into his criminal past when confronted with a dream con.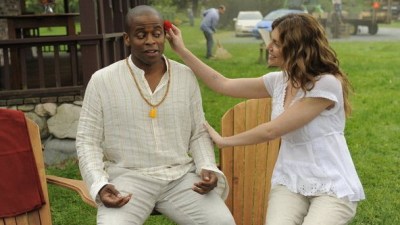 #14 - The Tao of Gus 8.37
Season 6 - Episode 8
After a woman tells the SBPD she witnessed a murder happen in broad daylight, Shawn and Gus are the only ones who believe her, and therefore protect her by hiding her at a remote commune called Box Canyon Ranch, a place whose inhabitants label themselves as progressive intellectuals.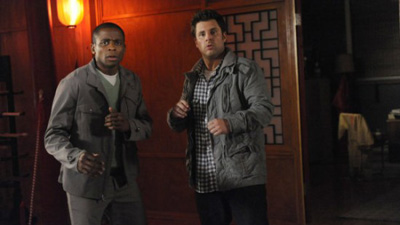 #15 - Romeo and Juliet and Juliet 8.36
Season 5 - Episode 1
When the daughter of a Chinese Triad family disappears, Shawn and Gus take on the case.
#16 - Indiana Shawn and the Temple of the Kinda Crappy, Rusty Old Dagger 8.36
Season 6 - Episode 10
Shawn and Gus team up with Despereaux to locate a mythical dagger rumored to be the key to unlocking a dead billionaire's treasure.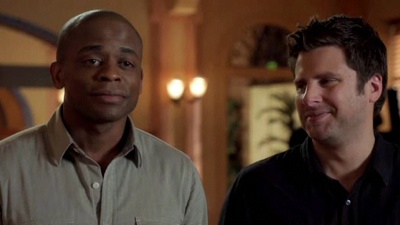 #17 - The Amazing Psych-Man & Tap Man, Issue #2 8.35
Season 6 - Episode 4
Shawn and Gus investigate the whereabouts of a mysterious, masked vigilante named The Mantis, who is trying to take down a local drug syndicate called The Caminos. The SBPD is also trying to take down The Camino syndicate, however The Mantis always seems to be one step ahead of everyone's game.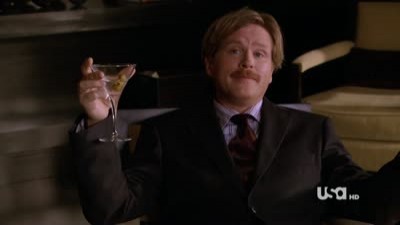 #18 - Extradition II: The Actual Extradition Part 8.33
Season 5 - Episode 10
Shawn and Gus return to Vancouver to visit their old nemesis Despereaux in prison at the felon's request, who then uses them to escape and pull one last job before he is extradited to the United States. Only while he is out, he is framed for the murder of a Crown Attorney and now asks the guys for help clearing his name of this most recent – and frankly unseemly – charge.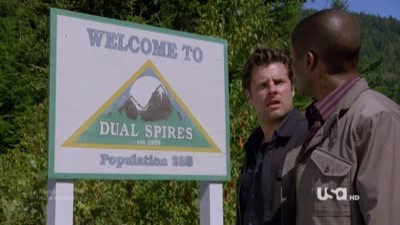 #19 - Dual Spires 8.33
Season 5 - Episode 12
Shawn and Gus receive a mysterious e-mail inviting them to the annual Cinnamon Festival in Dual Spires, a quirky Northern California town nearly invisible on the map. When they arrive the pair quickly find themselves embroiled in the mysterious death of local high school student Paula Merral.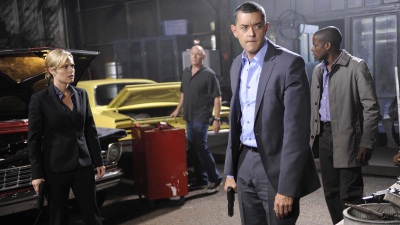 #20 - Shawn Takes a Shot in the Dark 8.32
Season 4 - Episode 9
While investigating a possible crime, Shawn stumbles upon one of a pair of criminals, gets shot, and is dumped in the trunk of a car.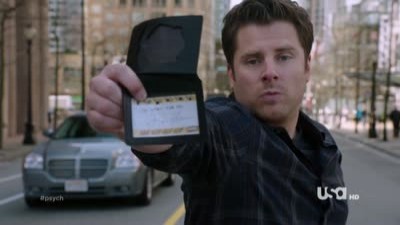 #21 - Shawn Rescues Darth Vader 8.32
Season 6 - Episode 1
Shawn stumbles across a dead body at the British consulate's home while working a case to recover a stolen "Star Wars" collector's item. In order to get the police on the case, Shawn claims he had a vision of the murder and puts his reputation as a psychic on the line.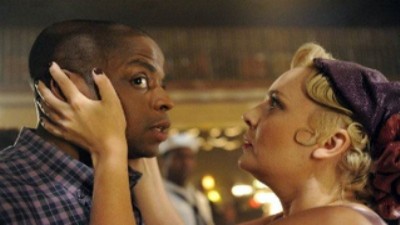 #22 - Autopsy Turvy 8.31
Season 6 - Episode 14
The race is on to clear Woody's name and reputation when a mere mortician finds a mistake in the coroner's autopsy.
#23 - Santabarbaratown 2 8.31
Season 7 - Episode 1
After Henry takes a bullet to the chest and is rushed to the hospital, a spiteful Shawn seeks revenge on the shooter and everyone else involved in the scandal.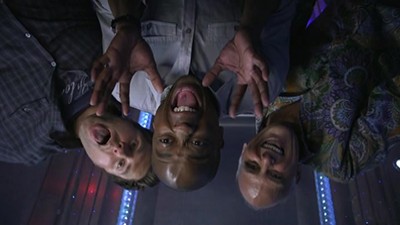 #24 - Deeez Nups 8.31
Season 7 - Episode 7
The gang spends the weekend at a casino resort for a wedding and crosses paths with a local crime boss whose presence jeopardizes the impending nuptials.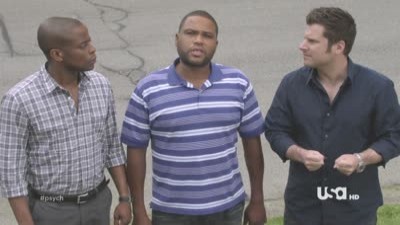 #25 - True Grits 8.29
Season 6 - Episode 15
A wrongly convicted Southern chef hires Shawn and Gus to find the real thief after the Innocence Project frees him from prison.