Blindspot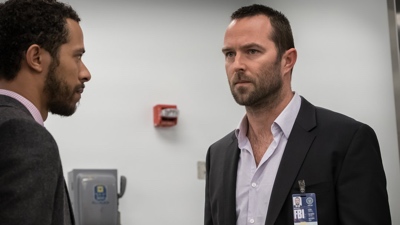 #1 - Why Await Life's End 8.05
Season 1 - Episode 23
Weller searches for the truth within a heartbreaking and confounding assertion. Jane reaches out to a former suspect for help with Oscar. Meanwhile, the rest of the team struggle to help a friend.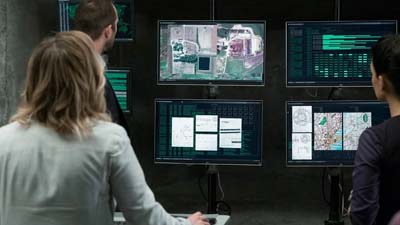 #2 - Why Let Cooler Pasture Deform 8.02
Season 2 - Episode 9
After Jane discovers that Sandstorm is gearing up for an imminent attack, she risks everything to send a secret SOS to her FBI team.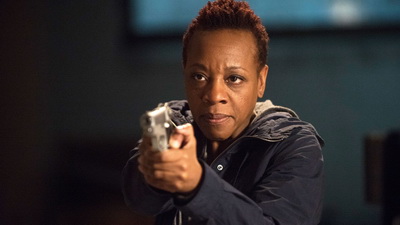 #3 - If Love a Rebel, Death Will Render 8.02
Season 1 - Episode 22
After an abandoned baby is found with a tattoo identical to one of Jane's, the team races to piece together the child's identity and save dozens of infants. A furious Jane confronts Oscar about the outcome of his secret missions.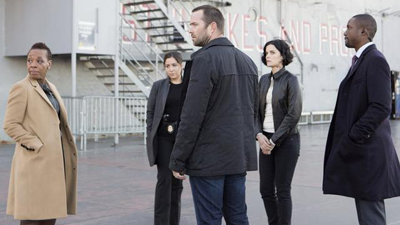 #4 - Evil Handmade Instrument 7.99
Season 1 - Episode 10
In the thrilling mid-season finale the team goes after a group of sleeper spies that have just been activated and race to stop a slew of assassinations.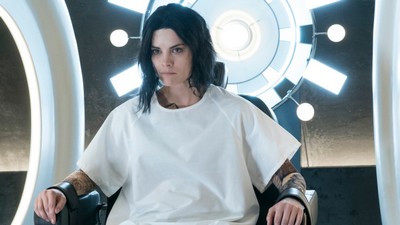 #5 - In Night So Ransomed Rogue 7.93
Season 2 - Episode 1
After escaping from CIA custody, the team recaptures Jane and convinces her to become a triple-agent within her old terrorist organization where she unlocks some major secrets from her past, while recent betrayals from both sides threaten to tear her and the team apart for good.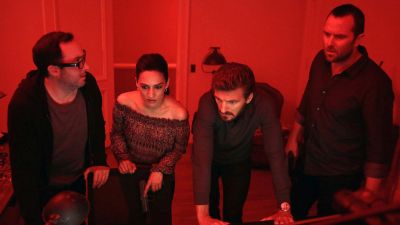 #6 - Her Spy's Harmed 7.84
Season 2 - Episode 6
While Weller and Nas chase a fugitive whistleblower in Bulgaria, Jane goes on a Sandstorm mission with Roman. Reade and Zapata must deal with an urgent matter.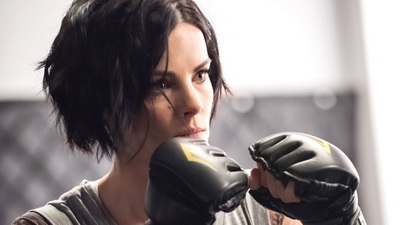 #7 - Of Whose Uneasy Route 7.84
Season 1 - Episode 21
The FBI is locked down when criminal hackers infiltrate the building, trapping the team inside SIOC. As they fight their way out, the close quarters force Mayfair Zapata, Reade, and Sarah to confront personal conflicts.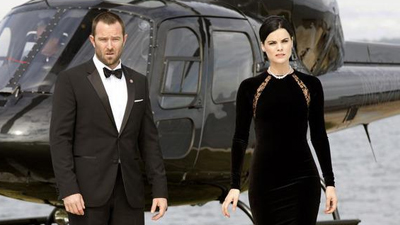 #8 - Authentic Flirt 7.82
Season 1 - Episode 9
Jane and Weller go undercover as a world-class assassin couple to prevent deadly information from getting into the wrong hands. The intimate assignment draws them closer than ever. Meanwhile, David embarks on a solo mission to win Patterson back, and Carter clashes with Mayfair over how to handle a dangerous individual.
#9 - Resolves Eleven Myths 7.81
Season 2 - Episode 7
Rich Dotcom returns to the FBI when he needs help with a pressing issue.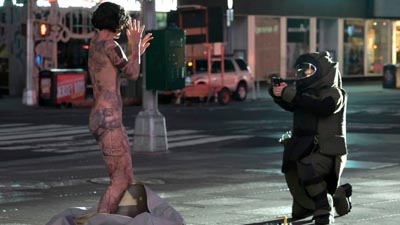 #10 - Woe Has Joined 7.77
Season 1 - Episode 1
A beautiful woman, with no memories of her past, is found naked in Times Square with her body fully covered in intricate tattoos. Her discovery sets off a vast and complex mystery that immediately ignites the attention of the FBI, which begins to follow the road map on her body into a larger conspiracy of crime, while bringing her closer to discovering the truth about her identity.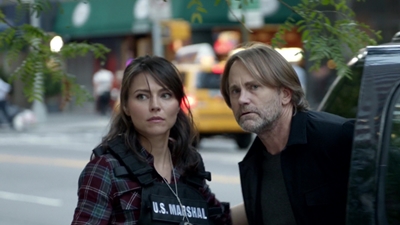 #11 - Condone Untidiest Thefts 7.75
Season 2 - Episode 5
After a prominent politician is almost killed during a rally, Weller and the team must work with U.S. Marshal Allie Knight to take down a mob leader.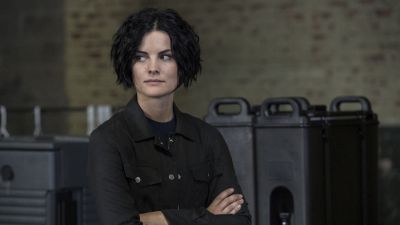 #12 - We Fight Deaths on Thick Lone Waters 7.74
Season 2 - Episode 8
When Weller and Jane go missing during an undercover operation, the rest of the team must interrogate two criminals who hold the key to finding them. AUSA Weitz returns with a vendetta against the team.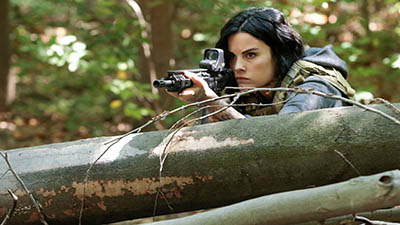 #13 - Sent on Tour 7.74
Season 1 - Episode 7
One of Jane's tattoos sends the team to a remote location where they find themselves face to face with a dangerous criminal in a case that puts Jane and Weller's strained relationship to the test and threatens to expose Mayfair's secrets. Meanwhile, Patterson breaks the rules to solve a tattoo puzzle.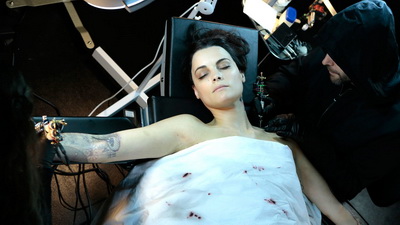 #14 - Cease Forcing Enemy 7.72
Season 1 - Episode 11
Jane reels from a series of massive revelations about her tattoos and grapples with whether to trust Oscar. Meanwhile, a tattoo leads the team to a shocking discovery in the Black Sea.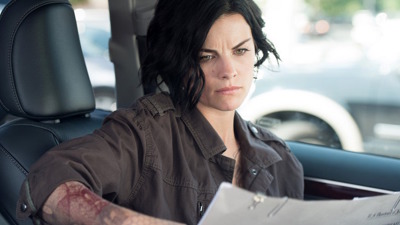 #15 - Eight Slim Grins 7.71
Season 1 - Episode 3
An infamous crew of thieves almost pulls off the perfect jewel heist, except one thief - with a Navy SEAL tattoo identical to Jane's - is captured at the scene of the crime. Does this man know Jane? Meanwhile, Jane receives a visit - and an ambiguous warning - from the mysterious bearded man from her first memory as Weller and Mayfair struggle with Jane's role on the team.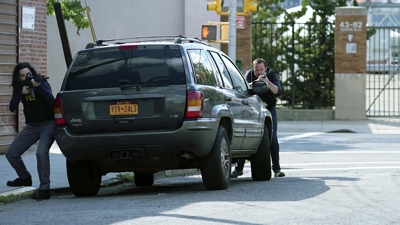 #16 - Heave Fiery Knot 7.70
Season 2 - Episode 2
The team races to stop a corrupt DEA agent from selling stinger missiles to a drug cartel as Weller fights to keep everyone together under the increasing pressures of Jane's rift with the others and the uncomfortable addition of Nas as co-leader.
#17 - If Beth 7.69
Season 2 - Episode 4
Nas and Weller navigate their new dynamic as co-leaders during the team's hunt for a museum gala assassin, who turns out to be harboring a dark secret; Jane starts to see a softer side of her old organization.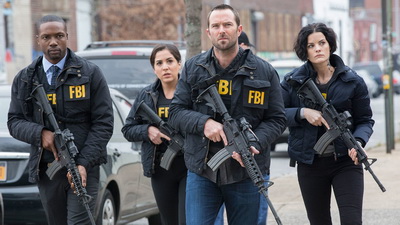 #18 - Scientists Hollow Fortune
Season 1 - Episode 12
After a disturbed Iraq War vet shoots up a military base, the team exposes a sinister plot. As Jane and Weller race to stop a single-minded scientist, Jane recalls her own mysterious military past and contemplates a new relationship with Oscar.
#19 - One Begets Technique 7.68
Season 1 - Episode 18
An unlikely collaboration forms when Jane and Weller reach out to a former target in order to hunt down a menacing international criminal. Meanwhile, Jane faces a tough decision when a dubious order from Oscar may endanger Weller.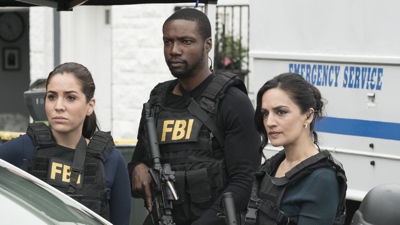 #20 - Hero Fears Imminent Rot 7.68
Season 2 - Episode 3
Weller and the team must race the clock to stop a series of escalating New York City bombings, while Jane is forced to go on an assassination mission to prove her loyalty... or suffer the consequences.
#21 - Erase Weary Youth 7.67
Season 1 - Episode 13
After a tip reveals there's a mole within the FBI's New York Office, the team must hunt for the operative while facing extreme scrutiny from Inspector Fischer. The team's deepest secrets threaten to be exposed, and everyone is a potential suspect - but some, especially Jane Doe have more to hide.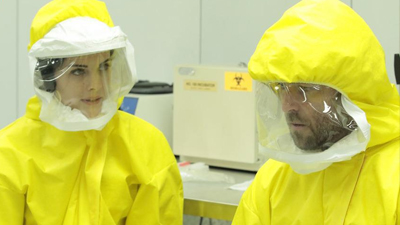 #22 - Bone May Rot 7.66
Season 1 - Episode 4
Patterson and her puzzle-expert boyfriend, David, decode a tattoo clue that sends the team to the Centers for Disease Control (CDC). While at the CDC, the team discovers a hidden message on Jane's body that uncovers a plot that could have catastrophic global consequences. Meanwhile, Jane and Weller grow closer.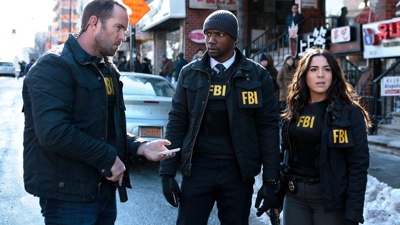 #23 - Any Wounded Thief 7.64
Season 1 - Episode 16
After an armored truck is robbed, the team discovers that the stolen goods are chemical weapons and they must race to thwart a terrorist plot. Meanwhile, Jane grapples with a confusing memory of Weller - while growing even closer to Oscar. Meanwhile Patterson receives a phone call from someone from her past.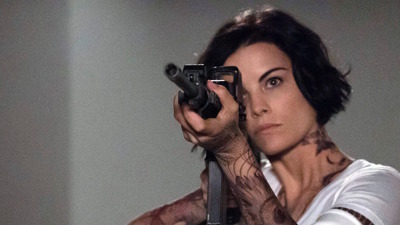 #24 - A Stray Howl 7.64
Season 1 - Episode 2
The team unlocks a cryptic tattoo that points to Major Arthur Gibson, an Air Force pilot with a painful past and a lethal agenda. Jane continues to search for clues to her identity and is haunted when flashes of a disturbing memory force her to question her past. Meanwhile, Weller thinks he might know Jane's true identity.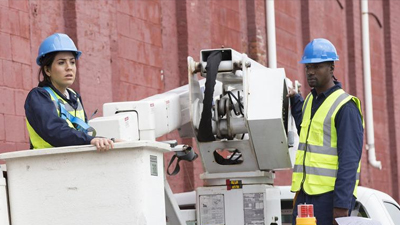 #25 - Cede Your Soul 7.64
Season 1 - Episode 6
When an assassination leads the team to a dangerous app that allows criminals to track government vehicles, they have to work with the app's surprising creator to take it down. Jane and Weller attempt to keep their relationship professional. Zapata struggles with a moral issue.