The BEST Episodes of The Secret World of Alex Mack
Every episode ever - ranked by fan votes!
Last Updated: Jun 24, 2020
Alex Mack is an ordinary teenage girl, living with her parents, George and Barbara, and older sister, Annie, in the corporate town of Paradise Valley. While walking home after her first day of junior high school, she is nearly hit by a truck from a chemical plant, and during the incident, she is drenched with a top-secret chemical called GC-161. She soon discovers that it gave her strange powers. These include telekinesis, the ability to zap bolts of electricity from her fingers, and the capacity to morph into a mobile puddle of metallic liquid. However, her powers prove to be unpredictable (such as when her skin starts glowing brightly while she's nervous). She confides only in Annie and her best friend, Ray, choosing to keep her powers a secret from everyone else, including her parents, for fear of what the chemical plant CEO, Danielle Atron, will do to her if she finds out.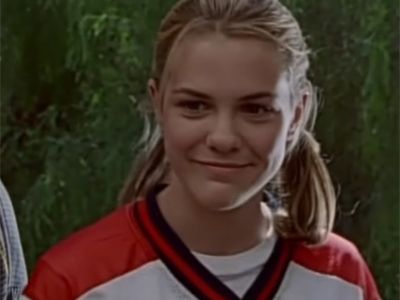 #1 - BMX
Season 3 - Episode 23 - Aired Feb 25, 1997
While out racing bikes in the woods, Ray and Alex find a recluse who lives in a treehouse. He turns out to be one of the original GC-161 scientists. Vince and Lars learn of the existence of the scientist and Alex, Annie and Ray rescue him from the plant's goons.
29 votes
#2 - Twelve and a Half
Season 3 - Episode 18 - Aired Dec 10, 1996
Alex has to decide how to handle the attention of a seventh-grade admirer. Vince sneaks into the Macks' house to spy on George's research and gets stuck in the basement.
30 votes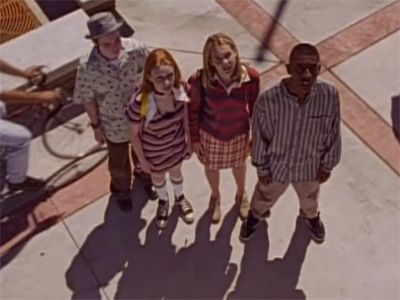 #3 - The Test
Season 3 - Episode 19 - Aired Dec 26, 1996
Math is the ultimate challenge for Alex, and when she starts cheating, she can't stop. For help, she turns to Annie, who steers her back to her senses. However, Dave has been spying on Alex and has begun to question some floating exam books and other mysterious phenomena.
30 votes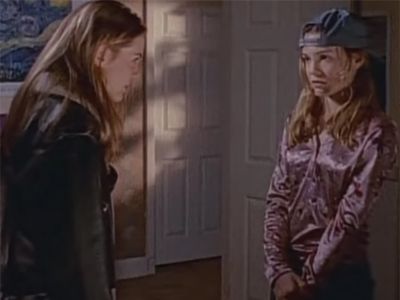 #4 - The Other Side (2)
Season 3 - Episode 2 - Aired Oct 8, 1996
The evil Alex wreaks havoc with her friends and family while Annie and Ray try to find the good Alex to recombine the two.
29 votes
Writers:
Ken Lipman

,
Thomas W. Lynch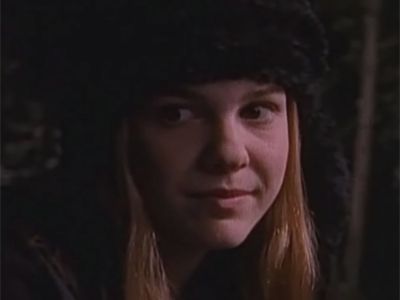 #5 - Operation: Breakout
Season 3 - Episode 4 - Aired Oct 15, 1996
Alex has to use her powers to escape from a trap set by the plant after Vince spreads the rumor that they have the GC-161 kid in custody.
29 votes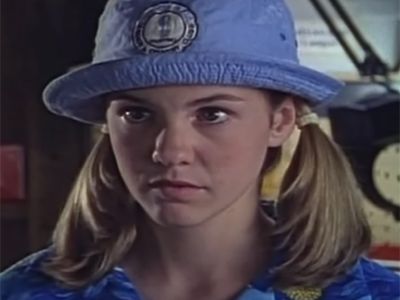 #6 - Big Ray
Season 3 - Episode 7 - Aired Oct 24, 1996
Alex and Ray's friendship is in trouble when he gets caught up with his basketball crowd. Meanwhile, the plant plots to get rid of George.
29 votes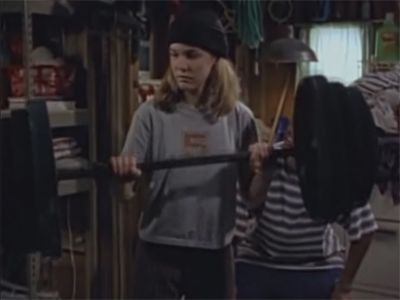 #7 - New World Order
Season 3 - Episode 8 - Aired Oct 29, 1996
Alex's powers are out of control again and she finds that she has super strength. When Ray takes her for some serious heavy lifting at the construction site, they encounter two unwanted visitors: a suspicious Kelly and a news crew she has summoned to document Alex's mysterious abilities.
29 votes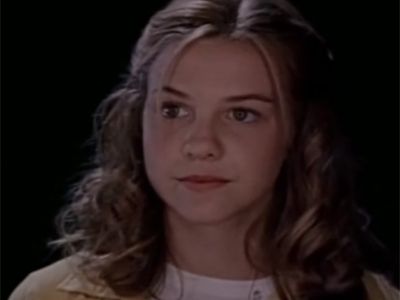 #8 - The Understudy
Season 3 - Episode 12 - Aired Nov 14, 1996
Inspired by ""Cyrano,"" the school play, Louis helps Ray court the girl of his dreams. When she falls for it, Ray has to face two mistakes: his girlfriend is superficial and his superficial charms are about to run out. Alex's attempted rescue makes things worse. Meanwhile, Annie gets an internship at the plant and gets some romantic ideas of her own.
29 votes
#9 - Triangle
Season 3 - Episode 21 - Aired Feb 18, 1997
There is only one problem with Alex's new boyfriend--he's also dating Annie. In what turns out to be an innocent set of circumstances, Alex must walk away from a guy with real potential. Annie's broken heart is made worse by the fact that Barbara is following her around for a science experiment. Alex chooses to be loyal to her sister and dump the guy--at least for now.
30 votes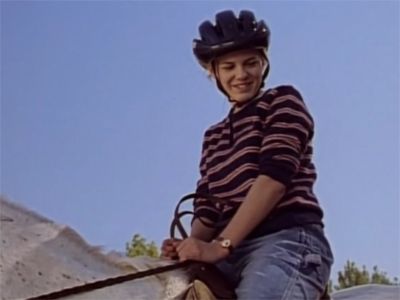 #10 - Friends Like That
Season 3 - Episode 22 - Aired Feb 20, 1997
Alex's old friends don't like her new friend, and with good reason: The plant has hired the new girl as a spy at the school, and Lars now suspects George is a mole.
30 votes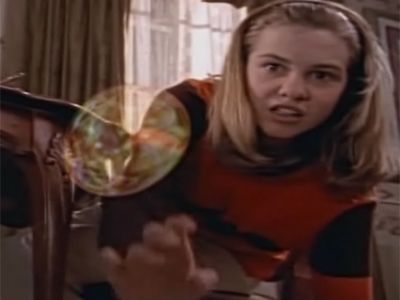 #11 - Bubbling Over
Season 3 - Episode 9 - Aired Nov 5, 1996
Alex experiences a chemical reaction to GC-161--uncontrollable bubbles. This unusual development coincides with the demise of Annie's relationship with Bryce.
29 votes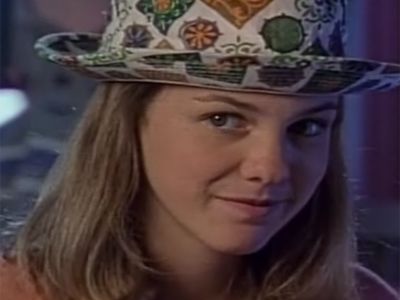 #12 - Muckraker
Season 3 - Episode 10 - Aired Nov 7, 1996
In response to Alex's wish to jazz up the school paper, Louis becomes a kamikaze reporter who will stop at nothing to get a good story. This includes selling Ray out. Barbara is a student again and finds her new professor strangely familiar.
29 votes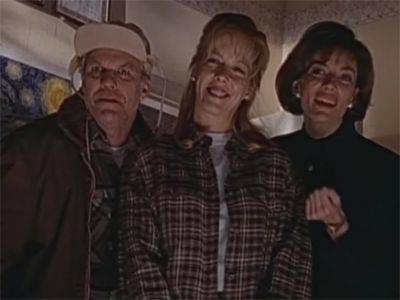 #13 - The Neighbor
Season 3 - Episode 5 - Aired Oct 17, 1996
Nicole tries in vain to petition against the plant for environmental violations. Alex is more concerned about her mysterious next-door neighbor who she sees having suspicious contact with the plant.
31 votes
#14 - Cheers
Season 3 - Episode 25 - Aired Mar 4, 1997
In a surprising move, Alex tries out for cheerleading...and makes the team! But while she enjoys her new popularity, she misses her carefree life. Louis accidentally switches diskettes with Annie so that she narrowly escapes getting in trouble with the evil Danielle Atron.
31 votes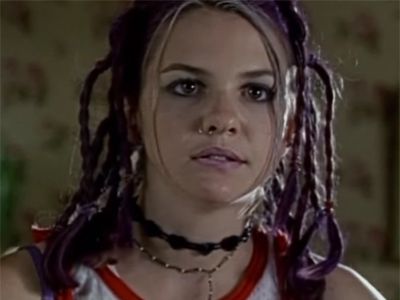 #15 - Bad Girl
Season 3 - Episode 11 - Aired Nov 12, 1996
Just when Alex is feeling ordinary, she befriends Paradise Valley's new wild child who favors blue hair, tattoos and nose rings. Alex goes wild herself until she realizes the value of her true identity. Vince, fired from the plant, looks for the GC-161 kid himself.
30 votes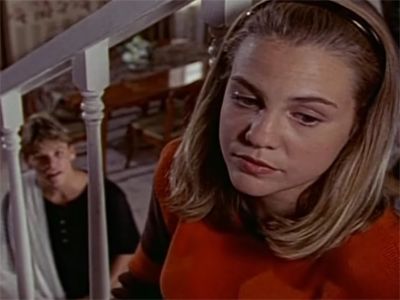 #16 - Chemistry
Season 3 - Episode 14 - Aired Nov 21, 1996
Alex is overwhelmed when an attractive guy starts looking her way. When he requests her as his study partner for ""Romeo and Juliet,"" she can't control her chemical glows. It takes many blushes before she realizes that there is less to him than meets the eye. Things get worse when Dave spies on the kids and assumes that Alex's ""Romeo"" is the GC-161 kid.
30 votes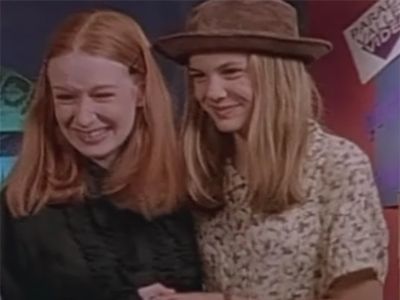 #17 - Working
Season 3 - Episode 3 - Aired Oct 10, 1996
Alex and Robyn get jobs at the new video store in Paradise Valley, where Vince and Dave have installed the plant's latest GC-161 detector.
31 votes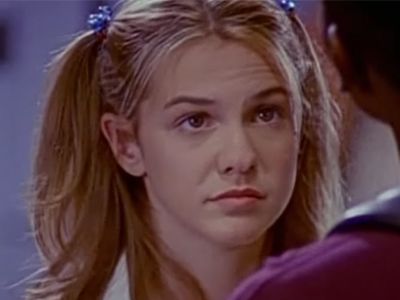 #18 - Mystery Man
Season 3 - Episode 13 - Aired Nov 19, 1996
Paradise Valley's radio station has a popular personality, but no one knows his true identity. Alex and Ray get bold and sneak into the station, only to discover how hard it is to live with a secret.
31 votes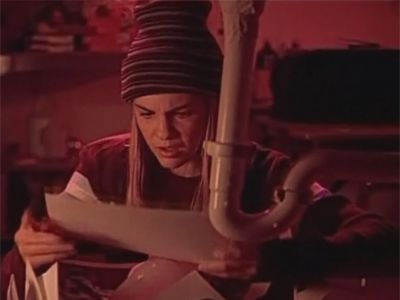 #19 - Images
Season 3 - Episode 6 - Aired Oct 22, 1996
Alex becomes a photographer on the yearbook staff to earn extra credit. Louis develops a crush on Annie when she tutors him. Alex uses her powers to get herself paired with Scott on a photo assignment.
31 votes
Writers:
Ken Lipman

,
Thomas W. Lynch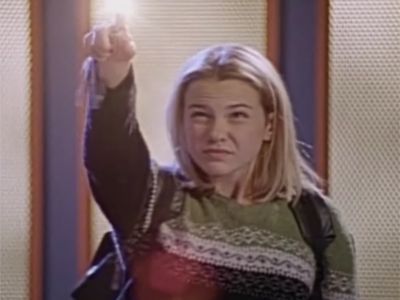 #20 - Nightmare in Paradise
Season 3 - Episode 24 - Aired Feb 27, 1997
A school bully picks on Alex and she must summon all her powers to resolve the ensuing conflicts. Meanwhile, at the plant, George is suspected of espionage when Annie accidentally leaks GC-161 information to Lars.
31 votes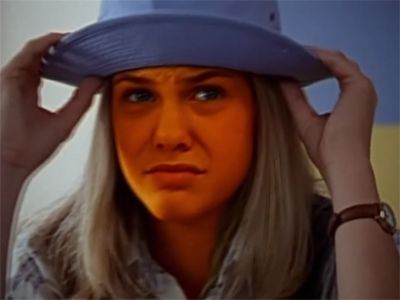 #21 - The Creeper
Season 3 - Episode 20 - Aired Jan 2, 1997
Alex befriends an unpopular guy and finds that her own friends turn on her. She blames them until she realizes the unpopular guy has a thing for her. Ray has an unlikely adventure when Dave helps him pass a driving test.
31 votes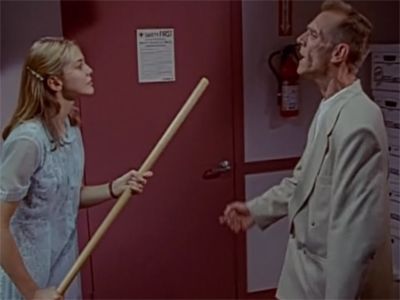 #22 - Woman of the Year
Season 3 - Episode 17 - Aired Dec 5, 1996
Alex discovers that corruption is rampant in the town's ""Woman of the Year"" contest. When she tries an experiment on Louis, Alex gets yet another dose of havoc-inducing chemicals.
31 votes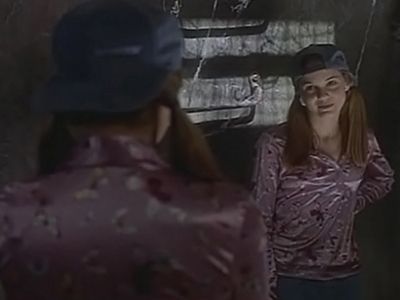 #23 - The Other Side (1)
Season 3 - Episode 1 - Aired Oct 5, 1996
Alex is split into two manifestations of herself when George discovers a chemical that divides GC-161 into its individual elements.
31 votes
Writers:
Ken Lipman

,
Thomas W. Lynch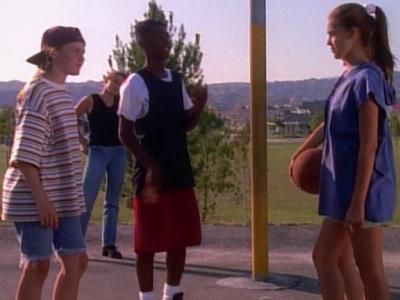 #24 - Hoop War
Season 1 - Episode 2 - Aired Oct 15, 1994
Alex and Raymond are continually harassed by upperclassmen Jessica and Ellen. One afternoon Jessica trips Alex in the school cafeteria as Alex carries a tray full of food. A food fight ensues and Vice Principal Heller assigns Alex, Raymond, Jessica and Ellen to clean up the cafeteria every afternoon. Both sets of friends blame each other for the trouble, and they agree to take up Raymond's challenge of two-on-two on the basketball court. The stakes: the losers have to admit responsibility to Heller and clean up the cafeteria by themselves.
46 votes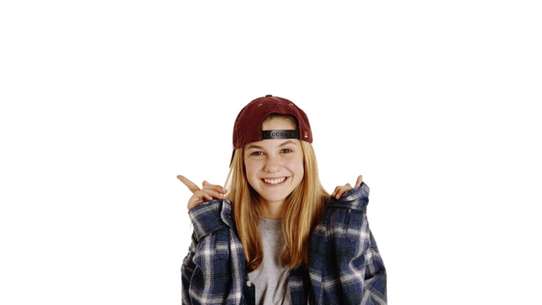 #25 - 24 Hours
Season 4 - Episode 18 - Aired Dec 4, 1997
After coming to school like every day in her life, Alex notices that her parents, friends and teachers have started to act strangely. First she gets into detention with no reason and after escaping, everybody starts haunting her. But, what is really going on?
3 votes