The BEST Episodes of Lupin III
Every episode ever - ranked by fan votes!
Last Updated: Nov 16, 2021
Grandson of the famous French thief Arsene Lupin, Lupin the 3rd is the world's most accomplished thief, traveling all over the globe to steal the most exotic treasures. A master of disguise and of intricate planning, he is assisted by surly gunman Jigen and silent samurai Goemon. He triumphs easily over Interpol Inspector Zenigata's attempts to trap him, but is continually challenged by Fujiko, his sexy and mysterious rival, but sometimes ally.
Watch Now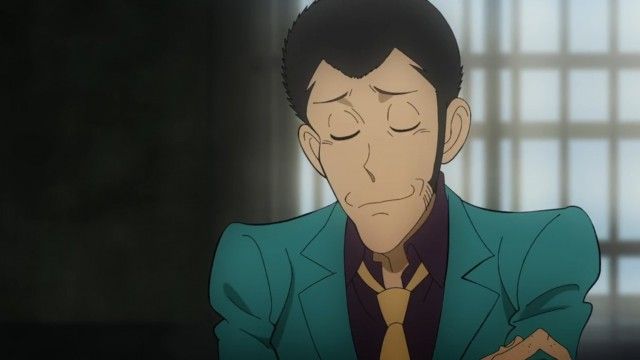 #1 - The Imperial City Dreams of Thieves, Part 1
Season 6 - Episode 5 - Aired Nov 14, 2021
3 votes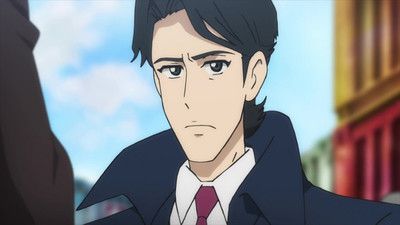 #2 - Just Then, an Old Buddy Said Something
Season 5 - Episode 23 - Aired Sep 12, 2018
"Papa! Save Lupin!" Ami is reunited with her long last father. But Enzo is already obsessed with using Peoplelog to save the world. Six months after their capture, Lupin and Goemon are being moved in an ICPO convoy, when a single classic car blocks traffic. The man who drove it leans back, smoking a cigarette...
12 votes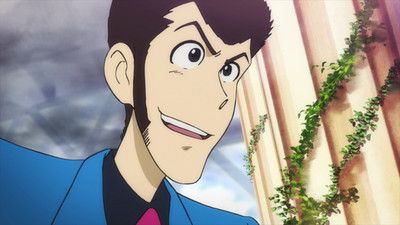 #3 - Viva Lupin III
Season 5 - Episode 24 - Aired Sep 19, 2018
Lupin III has vanished from the internet. Meanwhile, the man himself is updating Peoplelog with confidential information that begins to throw the world into chaos. The international community is forced into armed intervention in order to shut down Peoplelog and the Shake Hands company. As Orig Island turns into a battlefield, Lupin finally appears! What is his ultimate plan for dealing with Peoplelog?
14 votes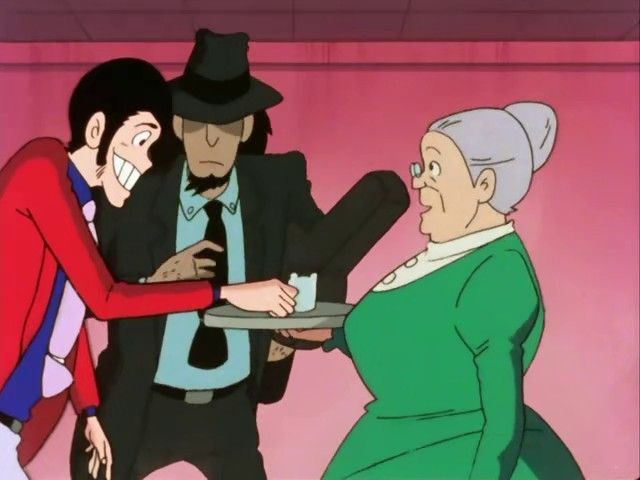 #4 - Madame and a Thieves' Quartet
Season 2 - Episode 92 - Aired Jul 16, 1979
Learning that the entire possessions of Piccolo, a man who taught Lupin about thievery when he was a young punk, have all been impounded by the police, Lupin and company go to see what they can do. Madame, his widow, knows nothing of her husband's true profession, believing him to be a musician, which means one big headache. The foursome are stuck with raiding the Liverpool Police Department while deceiving Madame with musical instruments at the same time.
5 votes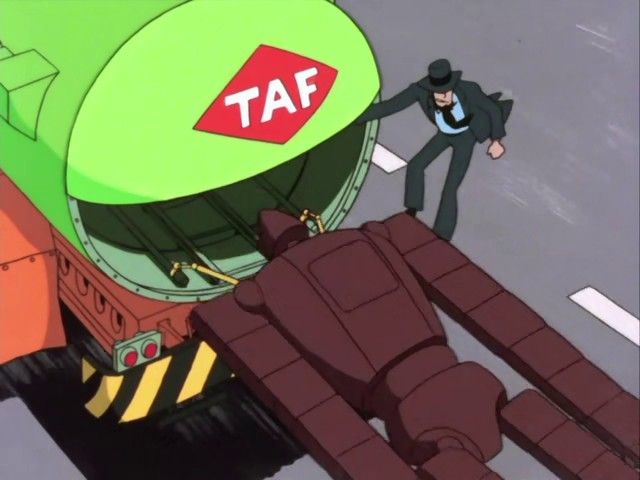 #5 - Farewell My Beloved Lupin
Season 2 - Episode 155 - Aired Oct 6, 1980
An armored robot flying through the skies of 1981 Tokyo raids a jewelry store, demonstrating truly amazing capabilities, and disappearing no one knows where. Lupin's announcement is, what's strange about me using a robot like this? The operator, Oyamada Maki, is cooperating in order to show what a dangerous weapon this robot is, but the truth is, the whole thing is a conspiracy. Thieves love peace!
5 votes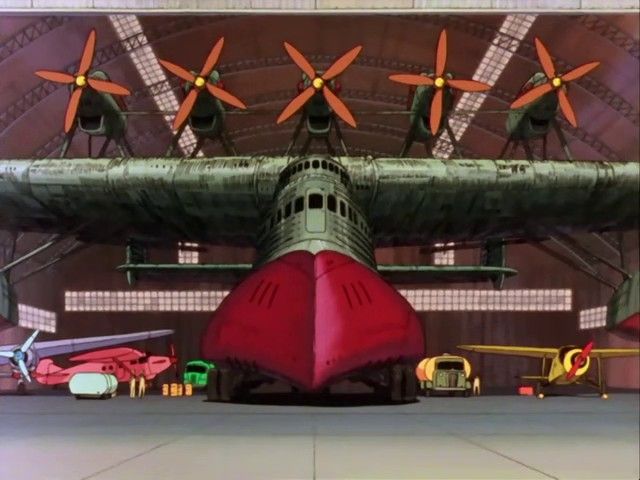 #6 - Wings of Death - Albatross
Season 2 - Episode 145 - Aired Jul 28, 1980
Just when Lupin, Jigen, and Goemon wonder what she's called them for, Fujiko shows up, kicks their sukiyaki, has a firefight, and leaves them a present: the detonator plug to a pint-sized A-bomb. An aircraft museum which is restoring old aircraft is merely a cover: in fact, it's a flying merchant of death, with an A-bomb manufacturing plant housed in its wings. The head man, Lonebach, tries to seduce Fujiko by telling her that he will make her his first wife. Will Lupin let him get away with it?
8 votes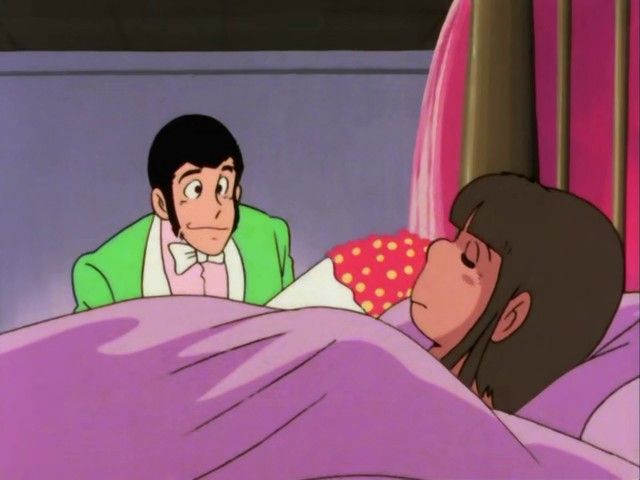 #7 - The Big Oildollar Plot
Season 2 - Episode 125 - Aired Mar 3, 1980
In exchange for Fujiko's life, Lupin steals a crown from a fountain of concentrated sulphuric acid. This is actually a test of skill: the real objective is to show snow to Princess Guiana, of the country of Iraran. The little princess doesn't have long to live. The only way to make snow fall in the desert is to acquire the Snow Cannon from Spinar, the world's most powerful secret society. Will Lupin make it in time?
4 votes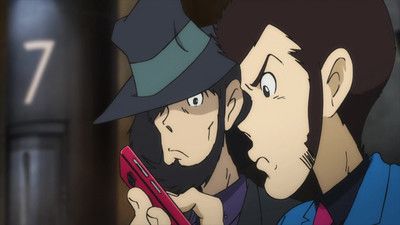 #8 - Answer Me, Zantetsuken
Season 5 - Episode 22 - Aired Sep 5, 2018
Fujiko has been captured. She's being held at Orig Island, the headquarters of Shake Hands. Lupin and the gang, including Ami, head there to find her. The hacker's attack sends Shake Hands into chaos, allowing the group to reach their destination. As the rescue plan unfolds, something Goemon sees in Peoplelog's data collection on Lupin shakes him.
10 votes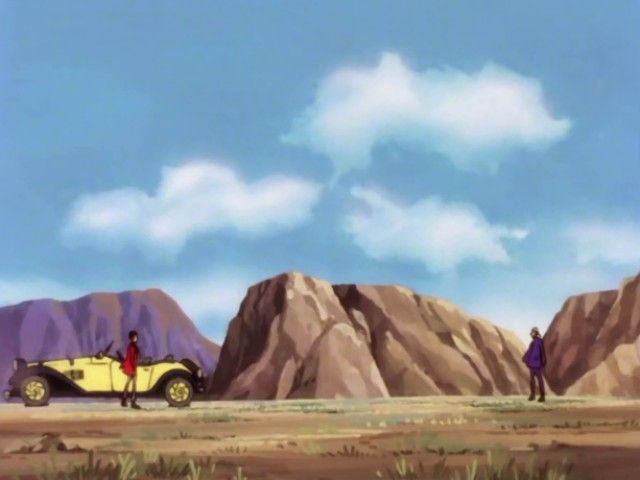 #9 - Lupin's Toughest Battle Ever
Season 2 - Episode 109 - Aired Nov 12, 1979
Once again, Lupin's life is the object of a wager. If he wins, Fujiko will get a 5000-carat raw diamond. Lupin's opponent, chosen by Almighty, with whom Fujiko has her bet, is the high-speed killer, Tiger. He's enough of a marksman to hit Lupin in the forehead with a ketchup bullet. The showdown has begun, but is there some sort of trick to Tiger's ability to appear and disappear without warning? The showdown comes to a climax in the amusement park's house of mirrors.
6 votes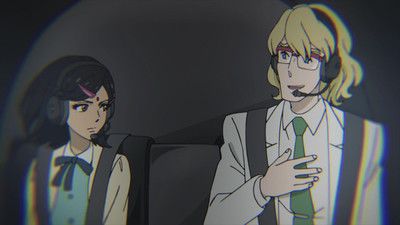 #10 - Her Relationship With Lupin
Season 5 - Episode 15 - Aired Jul 18, 2018
Lupin is pierced by Dolma's arrow. Ami and Fujiko take Lupin and escape, hiding in a deserted building. The three of them decide to flee, with Lupin badly injured. Seeing Fujiko risk her life to save Lupin, Ami isn't sure what to think about her. Meanwhile, martial law is declared in Padar, with civil war on the brink of erupting.
14 votes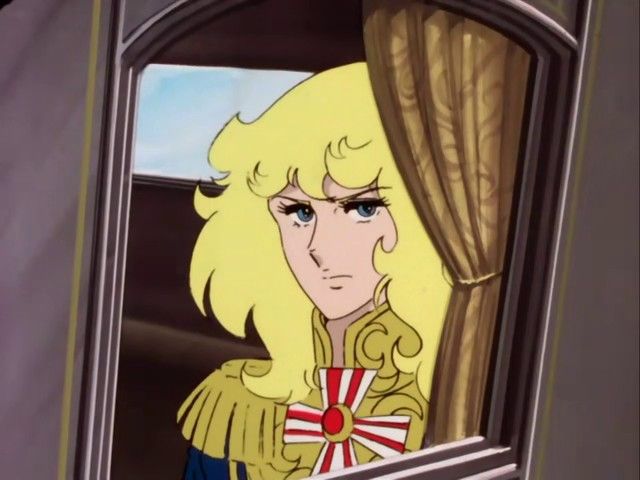 #11 - Versailles Burned with Love
Season 2 - Episode 101 - Aired Sep 17, 1979
The Black Lilly Party, obsessed with restoring the aristocracy, tries to get Lupin to find the phantom Crown of Marie Antoinette. On a hint from Oscar, the young, very attractive leader of the Black Lilly's Stormtroopers, Lupin removes the crown from a hidden compartment in a mirror at the palace of Versailles, but, breaking the promise of a 50/50 split, Oscar takes the crown and turns fugitive. What is Oscar's true identity?
6 votes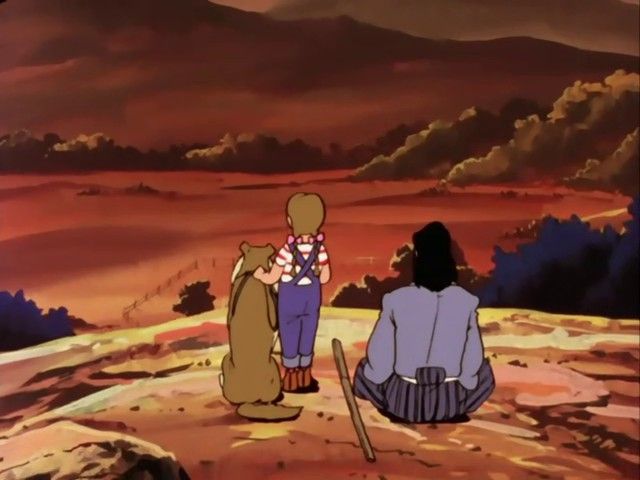 #12 - The Wolf Saw an Angel
Season 2 - Episode 103 - Aired Oct 1, 1979
The LA National Bank is hit with a rash of robberies, their objective being the World's Jewelry Fair exhibits being stored there. Lupin, of course, is also carrying out his own plan, an underground attack which is a smashing success. At the moment when he has acquired the valuable jewelry, Vietnam veteran Harry Satler strikes with heavy artillery. He needs money for the treatments his daughter's eyes require. The blind daughter, Mary, meets an angel in the badlands...!
6 votes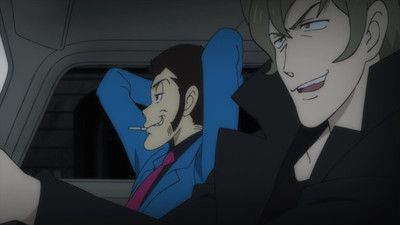 #13 - Thief and Thief
Season 5 - Episode 10 - Aired Jun 6, 2018
As Albert decides that "France is my prey," Lupin confronts him. After interrogating Guillaume, they learn the shocking truth about Jose's terrifying plot. Lupin heads to Jose's headquarters with Albert, his old thieving comrade. Jigen and Goemon fight off the heaviest opposition while Lupin and Albert head into the heart of enemy territory.
18 votes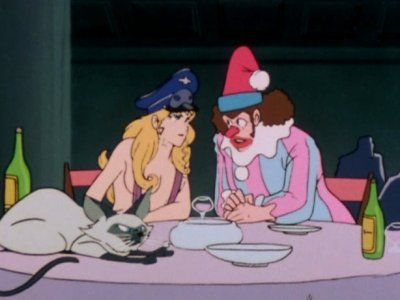 #14 - Lupin, Whom I Loved (Part 2)
Season 2 - Episode 51 - Aired Sep 25, 1978
Having met Lupin again, Cornelia does not remember him, and complains of headaches. The secret is her father, Doctor Zell, one of the last remaining Nazis. During World War II, he conducted secret experiments, the Corpse Preservation Project, and has been continuing them ever since. He has even sacrificed Cornelia, who chose Lupin over himself, to the Project. An army of the dead rises from the cemetery. Memories of love cause Cornelia confusion. "Remember, Cornelia!"
8 votes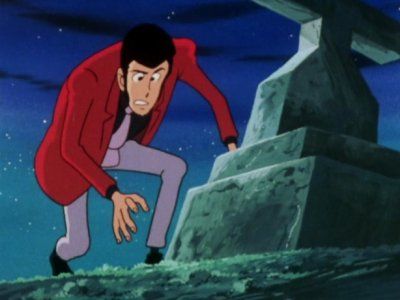 #15 - Lupin, Whom I Loved (Part 1)
Season 2 - Episode 50 - Aired Sep 18, 1978
Tonight another secret auction of smuggled artworks is beginning. Naturally, just as Lupin is taking possession of same, Fujiko comes along yet again and snatches them away. But Fujiko goes missing soon after. The pursuing woman takes off her mask, revealing to Lupin a woman he had loved in younger days, a woman, who lost her life saving Lupin's - Cornelia?!
9 votes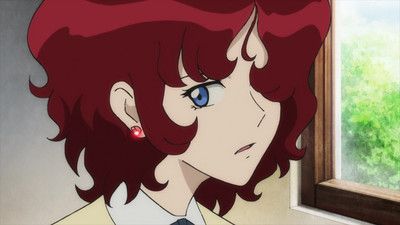 #16 - The Bow, the Princess, and the Terrorist
Season 5 - Episode 13 - Aired Jul 4, 2018
The boarding school, Annecy School for Girls. Having enrolled there, Ami encounters a strange girl in the garden who aims her bow at a crow. The girl is Dolma, the princess of the Kingdom of Padar. Having no friends, Ami finds herself opening up to the odd Dolma. Meanwhile, Lupin sets his sights on the princess' necklace, "The Bloody Teardrop." Fujiko sneaks into the school as a teacher to get close to Dolma, as well. But then the school is suddenly taken over by a heavily armed group...
10 votes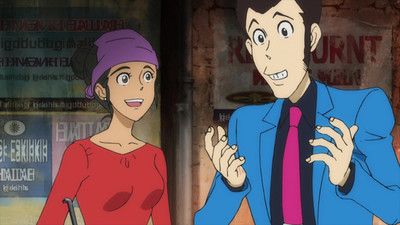 #17 - How to Steal A Kingdom
Season 5 - Episode 14 - Aired Jul 11, 2018
"Princess Dolma, please save Padar." With that request, Dolma is taken home. Lupin follows shortly, and Ami decides to accompany Fujiko to Padar in order to save Dolma. The country is split between the traditionalists led by the grandmaster and the reformists, led by the king. But when Lupin learns about a planned coup d'etat by the traditionalists, what will Lupin do?
11 votes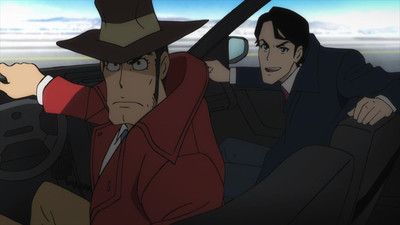 #18 - The Lupin Game
Season 5 - Episode 2 - Aired Apr 11, 2018
"Hunt down the greatest thief of our times, Lupin III!" The Marco Polo executives have set a trap in the form of the Lupin Game. This has people all over the world tracking down Lupin. At the airport, not only are the police looking for him, but regular people are too, leaving him with few options for escape. He tries to steal a plane, but Zenigata plans ahead... will Lupin be able to escape the Lupin Game?
19 votes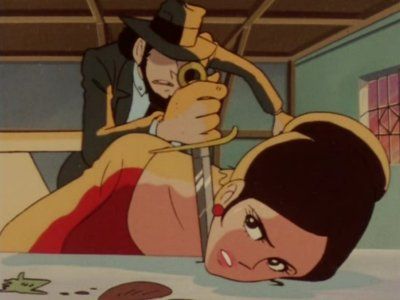 #19 - The Rose and the Pistol
Season 2 - Episode 26 - Aired Apr 3, 1978
Spanish roses are crimson. Zenigata, equipped to the teeth, heads to Spain for an arrest that can't fail, but a trap awaits Lupin and Jigen in Barcelona. Meyer, beaten any number of times, chooses as his trick the clever device of making them appear to be enemies in disguise to one another, and thus have them kill one another. Surrounding them is the stealthy shadow of a woman. Lupin and Jigen aim precisely at one another's hearts, and bullets fly out of the muzzles of their guns...?!
8 votes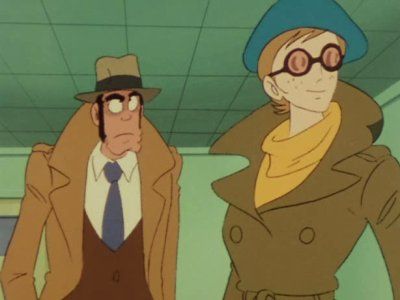 #20 - Lady Detective Melon
Season 2 - Episode 28 - Aired Apr 17, 1978
In response to a notice from Lupin stating that he will take the money from every bank in Paris, Melon, a femal detective and the granddaughter of Inspector Garimard, rival of the original Arsène Lupin, is selected to replace Zenigata. The sea of bills gathered and stored in the underground police morgue is guarded by a special lock, whose switch is in the Superintendent-General's office. Melon's cold beauty shines in the Metro!
8 votes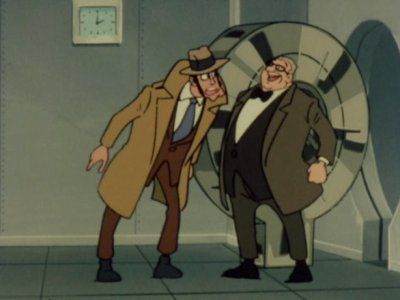 #21 - Lupin Laughs While the Alarm Bell Rings
Season 2 - Episode 48 - Aired Sep 4, 1978
Even though he announces that he will take the till from the Kentucky Derby, Lupin's first strike, on the transport car, fails. A despondent Lupin jumps straight into the Hudson River... but it's all part of his scenario. The main act is a supposedly perfect, supposedly foolproof cracking of the Metropolitan Bank's vault. How will Lupin penetrate an alarm system that sounds loud bells at the weight of even a handkerchief?
8 votes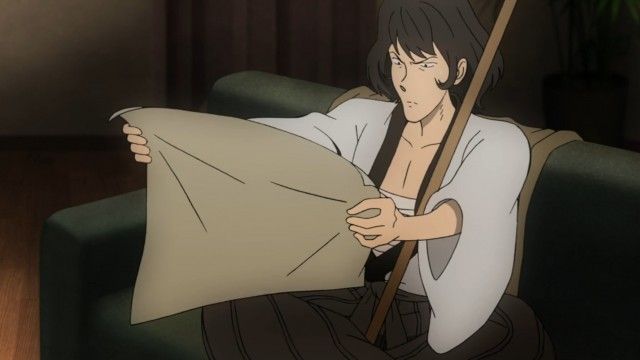 #22 - The Detective and the Crook
Season 6 - Episode 2 - Aired Oct 24, 2021
Lily faints after seeing Lupin, while he and Fujiko escape Zenigata. Holmes vows to catch Lupin and tells Lestrade how Lupin was involved in the death of his partner, John H. Watson, 10 years earlier.
8 votes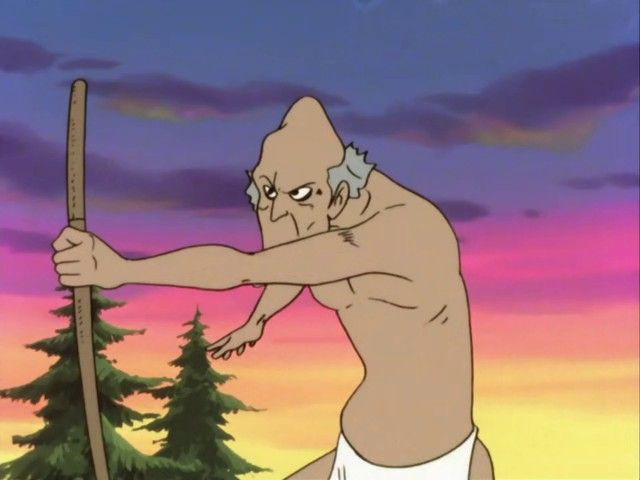 #23 - Zantetsuken's Lament
Season 2 - Episode 108 - Aired Nov 5, 1979
Even on vacation, Goemon has eyes for nothing except swordsmanship. A girl named Naomi takes on of the iron bars Goemon had wrapped in bundles of straw for the purpose of cutting practice. Her grandfather is a swordsmith, and he wants very much to make a katana better than Zantetsuken. Naomi puts energy into her support of her grandfather, and they discover Zantetsuken's secret: the high temperature of its blade. Who holds the true legendary blade?
8 votes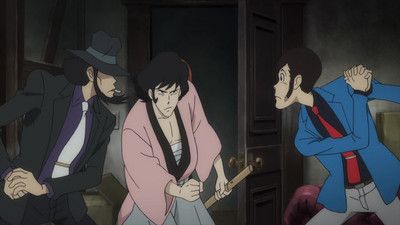 #24 - Fujiko's Gift
Season 5 - Episode 18 - Aired Aug 8, 2018
Shortly after moving into the hideout in Riquewihr, Lupin wakes up to a broken bathroom. After bickering with Jigen for access to his bathroom, Fujiko appears, and she seems to know what's blocking the plumbing. As Lupin and the guys grow suspicious about Fujiko, Zenigata also shows up... it's about to be a busy day in the life of the Lupin gang.
10 votes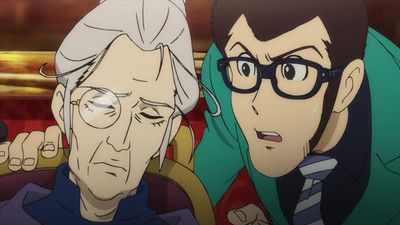 #25 - Introducing Detective Jim Barnett III
Season 5 - Episode 17 - Aired Aug 1, 2018
"I want you to find out who killed my husband." Three years ago, someone shot Count Maupassant to death. His widow, Isabelle, summons Lupin to her home, with her requesting he investigate her case. There are three suspects, and then... more murders. Along with the old castle being locked down. "I'm Jim Barnett. A detective, hired by the countess." Get a good look at the once time appearance of Detective Lupin!
11 votes