The Best Episodes of Detective Conan
Last Updated: Mar 20, 2019
Seventeen-year-old Kudo Shinichi is a prodigy boy detective. During an investigation, two thugs in black force feed Kudo an experimental poison that unexpectedly turns him into a little boy instead of killing him. To hide his identity as he searches for the organization that tried to kill him, Kudo takes the name of Edogawa Conan. His former girlfriend, Mouri Ran, and her hare-brained private investigator father take Conan in. Trapped in a puny body, Conan solves crimes, sometimes aided by the kids in the Junior Detective League and the inventions of his old friend, Dr. Agasa.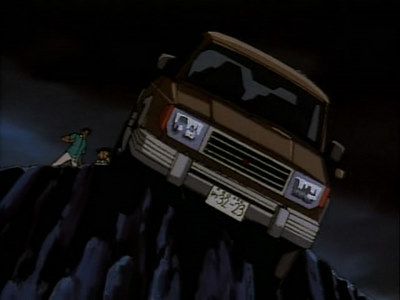 #1 - Holmes Freak Murder Case (1)
Season 3 - Episode 3
Conan wins a contest in which he and several other people, are going to a house to take a Sherlock Holmes exam. The prize? A rare copy of Arthur Conan Doyle's first Sherlock Holmes book A Study in Scarlet. Though when on the night of turning in the exam, The headman, Hiroyuki Kanaya of this contest dies. Does it also help for Conan that Heiji came along?
1 votes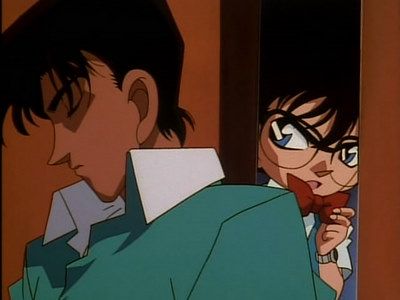 #2 - Holmes Freak Murder Case (2)
Season 3 - Episode 4
Now the murder count is two people, and one injured person. Can Conan and Heiji catch the murder before he possibly strikes again? The plot thickens in this episode.
1 votes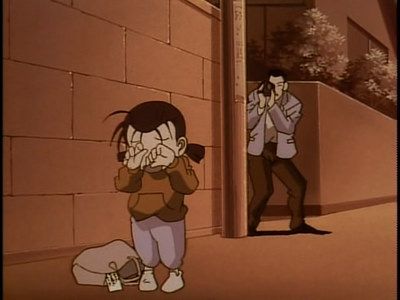 #3 - The First Errand Murder Case
Season 3 - Episode 5
The Detective Boys assist with the First Errand Festival. It's a festival for children, sent on their own to shop for their very first time. The Detective Boys follow and observe Hiroshi-kun, recording how well he did, and ensure he does not get lost or hurt. However, Conan realizes that they aren't the only ones following Hiroshi!
1 votes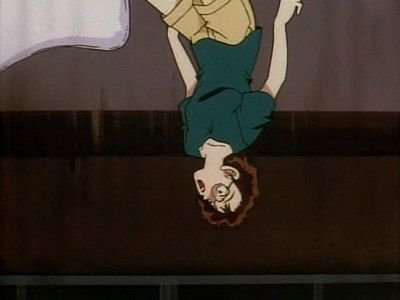 #4 - An Illustrator Murder Case
Season 3 - Episode 6
Rather than face the consequences of his mistakes, a popular painter tries to cover them up in a brutal and bloody manner. Conan begins to see truth behind the murder!
1 votes
#5 - A Ghost Ship Murder Case (1)
Season 3 - Episode 7
While Kogoro goes to give a lecture on Shiki Island he is enlisted to find a billion dollars in gold. However, Kogoro decides it is not worth it after someone tries to assassinate him, but at Chief Mikami's insistence, Kogoro stays, but death toll continues to rise. Is this the Pirate's Curse or is something more nefarious at work?!
1 votes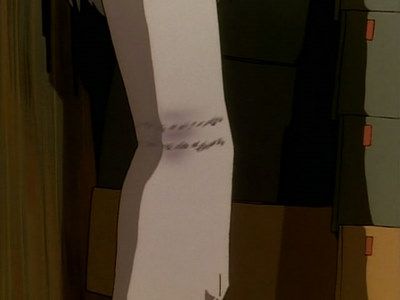 #6 - A Ghost Ship Murder Case (2)
Season 3 - Episode 8
Kogoro is framed for murder! Now Conan has to clear his name. Things take a difficult twist for Conan when the two prime suspects are both killed. There is only one place left for clues -- into the darkness of the Pirates' Cave!
1 votes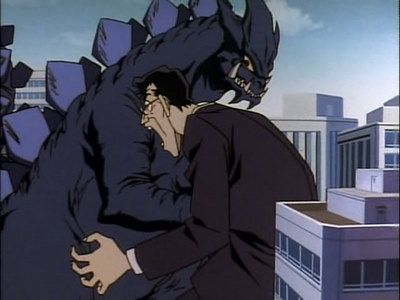 #7 - Murder Case of the Big Monster Gomera
Season 3 - Episode 9
Lights, Camera, Murder! While behind the scenes for the next Gomera monster movie, the Detective Boys stumble onto a murder! Prime suspect: Gomera! It's up to the Detective Boys to see if their favorite monster is innocent or not.
1 votes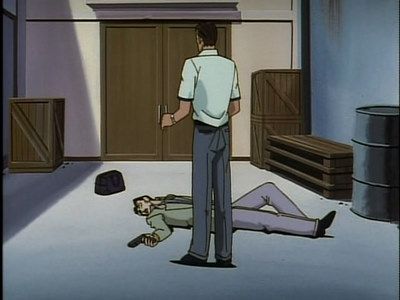 #8 - The Third Fingerprint Murder Case
Season 3 - Episode 10
While Kogoro is at a barbeque, the host has to leave suddenly. The reason? A murder has occurred and the murderer wants to turn himself in. But something else is at play…
1 votes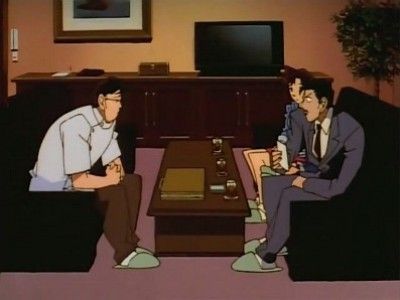 #9 - A Crab and Whale Kidnapping Case
Season 3 - Episode 11
A young boy is kidnapped and it's up to Kogoro, Conan, and Ran to help! Time is off the essence when the kidnapper sends a deadly ultimatum: "No police, no mercy, no time!"
1 votes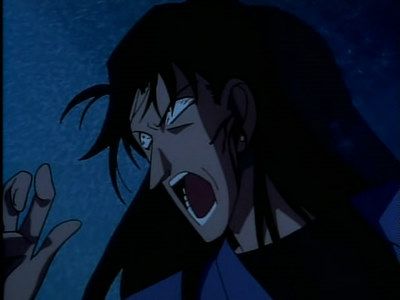 #10 - Night Road Murder Case
Season 3 - Episode 12
Conan, Ran, and Kogoro are out to eat when they meet students from Beika University. A murder occurs on the street, but somehow the blood ended up on the wall of a building, the railing of a rooftop, and broken glass of an upper apartment window! Conan is after the cunning killer imbedded in an outwardly innocent mountain-climbing fraternity, desperately trying to hide deadly secret!
1 votes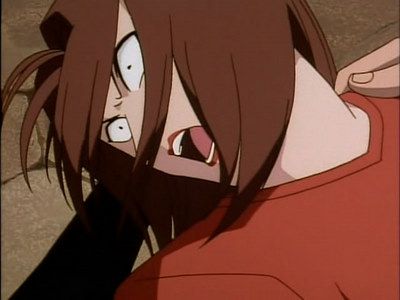 #11 - Stage Actress Murder Case
Season 3 - Episode 13
Following a threat letter to a stage actress, Kogoro goes to the theater with his teacher to investigate, while Conan and Ran tag along. The threat turns out to be true as Shoko Oide is murdered! With the help of Kogoro's teacher, Conan is onto the murderer!
1 votes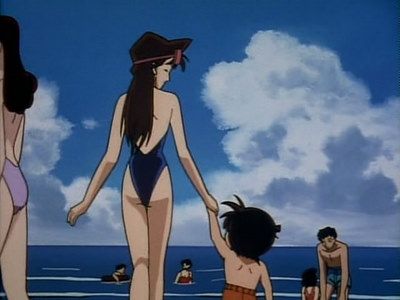 #12 - Baron of the Night Murder Case (1)
Season 3 - Episode 14
While on vacation, Conan gets involved in a Mystery Tour via Professor Agasa. Someone asks if Kogoro is the Night Baron, a character from Shinichi's father's novels. What is supposed to be an innocent Mystery Tour turns quickly as Conan is pushed off a balcony into a pool. Conan was pushed by the Night Baron! Yet, one more twist happens when someone else is pushed from a great height and is impaled!
1 votes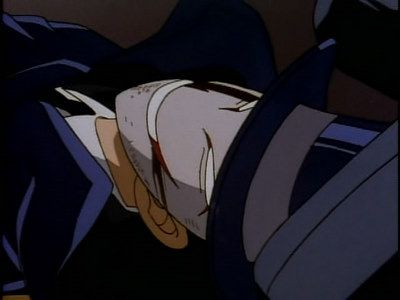 #13 - Baron of the Night Murder Case (2)
Season 3 - Episode 15
The impaled man in a mask turns out to be Tokio Ebara, a computer hacker. There are several suspects related to Tokio, with a lack of solid alibis. The Night Baron appears once again and Ran engages him in karate, but he manages to foil her kick! Conan finds a clue that leads him towards solving the case.
1 votes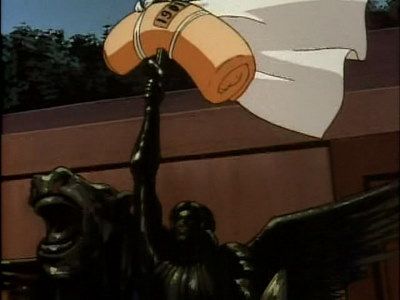 #14 - Baron of the Night Murder Case (3)
Season 3 - Episode 16
Ran suspects the culprit is Satoru Maeda, the only person at the hotel capable of blocking her kick. While Conan begins to suspect this as well, his alibi is solid. Once Conan learns that the wind that blows in this time of the year is a famous one named "Himekaze" aka "Princess Wind", he figures out the murderers trick!
1 votes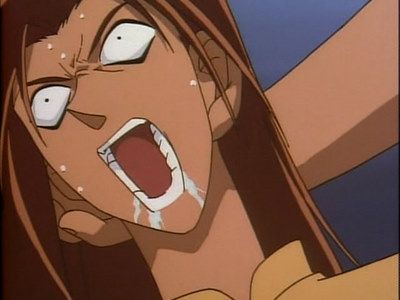 #15 - A Stalker's Murder Case
Season 3 - Episode 17
Ran, Conan, and Kogoro takes a nice morning walk around the neighborhood. Kogoro buys an energy drink called Kasuman, then a person screams out loud and they rush over just to see a man die and a bottle of Kasuman next to him. Was it poison?
1 votes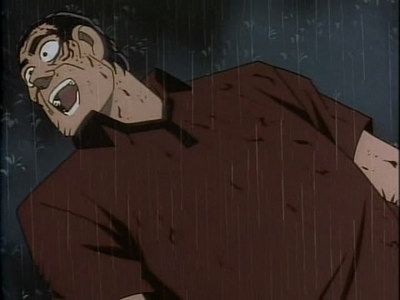 #16 - The Triplet's Country Home Murder Case
Season 3 - Episode 18
Conan and Ran join Sonoko and her big sister, Ayako. Ayako is getting married so she's there to meet her new dad-in-law, but they witness him being murdered right outside the window! At first, the killer at first looks like Ayako's fiancé, but then they find out he's a triplet! It's up to Conan to figure out which son murdered their father.
1 votes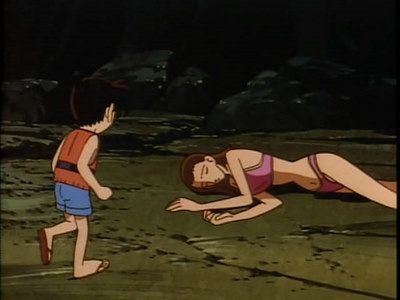 #17 - The Detective Boy's Disaster Case
Season 3 - Episode 19
Conan, Ran, and the Detective Boys are taking a vacation on a beach while Kogoro catches fish in a nearby restricted fishing pond. Conan and the others meet up with a woman named Shinobu and her boyfriend. After a few hours the Detective Boys find a note in a bottle saying 'SOS by Shinobu' the Detective Boys find her in a nearby cave but the high tide is coming fast. Can the Detective Boys save Shinobu and themselves before they all drown?
1 votes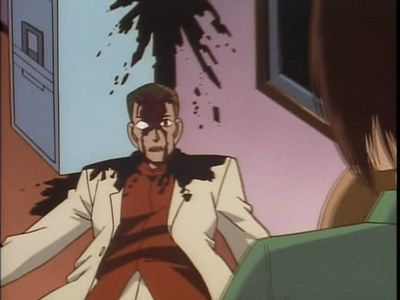 #18 - The Death God Jinnai Murder Case
Season 3 - Episode 20
Following the film premiere of Jinnai King of Death VIII, Conan, Ran, and Kogoro get spotted by the lead actor's wife. She shows Kogoro a death threat that says her husband will die at midnight just like in the movie. Kogoro has a stake out and at the strike of midnight, a scream is heard!
1 votes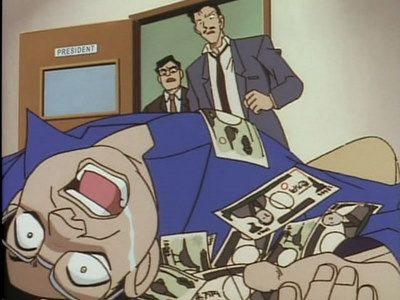 #19 - The Loan Company President's Murder Case
Season 3 - Episode 21
While Kogoro plays Mahjong with his friends, they are missing one, a Loan Company President, who never misses Mahjong. They go to his office and find him dead. The poison was only found on the victim's thumb, money, and door handle, but no where else in the office. The only possible suspects are the three employees.
1 votes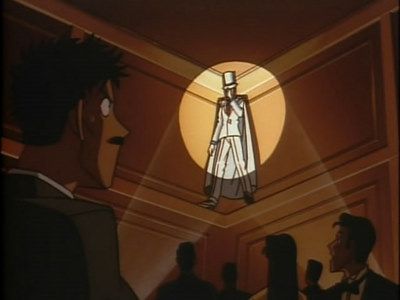 #20 - Conan vs Kaitou Kid (One Hour Special)
Season 3 - Episode 22
Conan matches wits against the illustrious phantom thief Kaitou Kid in this one hour special. Kid's target? The Black Star jewel the belongs to the Suzuki family.
1 votes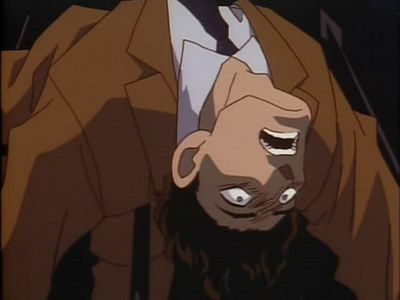 #21 - A Famous House's Strange Continous Murder (1)
Season 3 - Episode 23
Kogoro is requested for a basic case: finding one's first love and childhood friend. Yet this task is no simple one. The past leads to clues as murders in the mansion begin happening. The first is found impaled on a fence. The suspect for the first murder is then found poisoned in the bottom of a pond. Can Conan and Heiji solve the mystery?
1 votes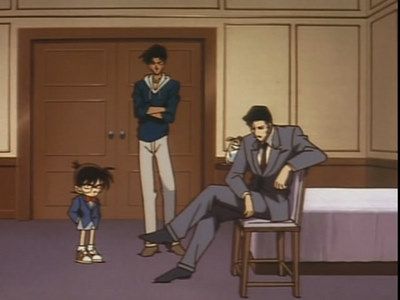 #22 - A Famous House's Strange Continous Murder (2)
Season 3 - Episode 24
After the body of Hideomi Nagato is pulled from the pond, the police initially believe it's suicide. Conan and Heiji cannot make sense of it. As they pursue clues about the lost childhood friend, some clues lead them towards the murderer!
1 votes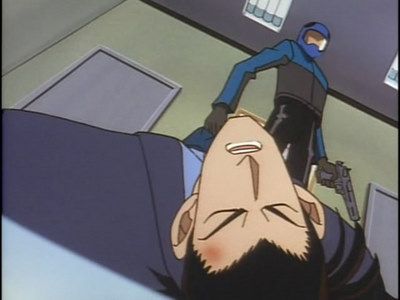 #23 - The Bank Heist Murder Case
Season 3 - Episode 25
An armed bank robbing occurs as Conan, Ran, and Sonoko are present. After a short struggle, one man is shot by the robber but survives. Another man struggles with the robber and ends up shooting and killing the robber. What is seemingly normal becomes twisted as Conan discovers the robber had an accomplice!
1 votes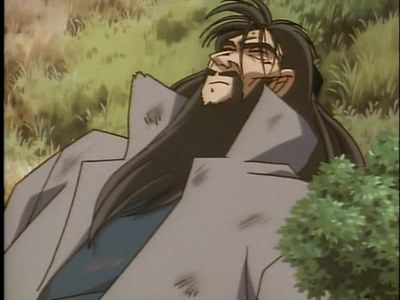 #24 - The Wandering Artist Murder Case
Season 3 - Episode 26
Conan encounters an artist suffering from head pain. He has been unconsciously drawing his house after suffering amnesia. Later Conan's friends find him dead. Conan finds out the man has been missing for an entire year. His wife claims it is not him, but Conan suspects she is lying. Can he find evidence to prove the man's identity?
1 votes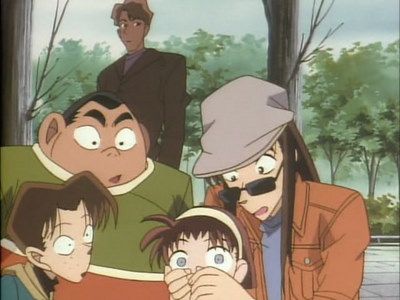 #25 - The Kidnapping of a Popular Artist Case (1)
Season 3 - Episode 27
Ran and Sonoko are off to see a concert sang by TWO-MIX. Meanwhile, Conan and the Detective Boys accidentally bumps into one of the singers for TWO-MIX, Minami. Minami takes the Detective Boys out to eat lunch then she gets up to take a phone call and gets kidnapped by two men. In the car was also the other member of TWO-MIX who was also kidnapped. The Detective Boys report it to Megure and then the kidnapper calls.
1 votes