The BEST Episodes of Detective Conan
Every episode ever - ranked by fan votes!
Last Updated: Oct 15, 2021
Seventeen-year-old Kudo Shinichi is a prodigy boy detective. During an investigation, two thugs in black force feed Kudo an experimental poison that unexpectedly turns him into a little boy instead of killing him. To hide his identity as he searches for the organization that tried to kill him, Kudo takes the name of Edogawa Conan. His childhood friend and classmate, Mouri Ran, and her hare-brained private investigator father take Conan in. Trapped in a puny body, Conan solves crimes, sometimes aided by the kids in the Junior Detective League and the inventions of his old friend, Dr. Agasa.
Watch Now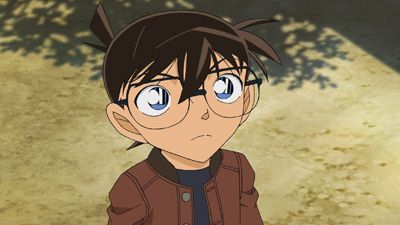 #1 - Chiba's Difficult UFO Case (Part 1)
Season 25 - Episode 44 - Aired Jan 28, 2017
Detective Chiba is investigating a strange case that took place three months earlier. Magazine editor Nakatsu was suffocated to death and pressed face-first into a patch of concrete on Haido High School grounds. The prime suspect is UFO fanatic Kuchiki who was lying next to the body in the concrete. Kuchiki denies killing Nakatsu and testifies that an alien flew down in a UFO and murdered Nakatsu while floating mid-air, and a security camera captured a creepy UFO-like shadow...
1 votes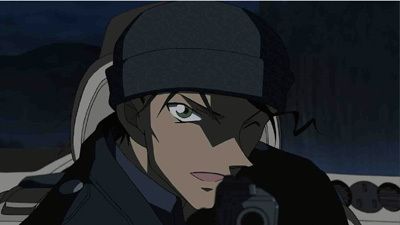 #2 - A Scarlet Truth
Season 24 - Episode 21 - Aired Jun 27, 2015
Akai suddenly appears in the back seat of Jodie's car and fires at the secret police's vehicles. The bullet strikes a tire, and the FBI agents successfully shake off the secret police. Meanwhile, at the Kudo family home Amuro's subordinates inform him Akai shot out a tire, causing their cars to crash. Later, Jodie's car returns to the crash site. Akai takes a cell phone from the secret police and begins speaking to Amuro (Bourbon). He tells him it was a mistake to let Conan know he had the nickname Zero. Akai knew who Amuro truly was...
30 votes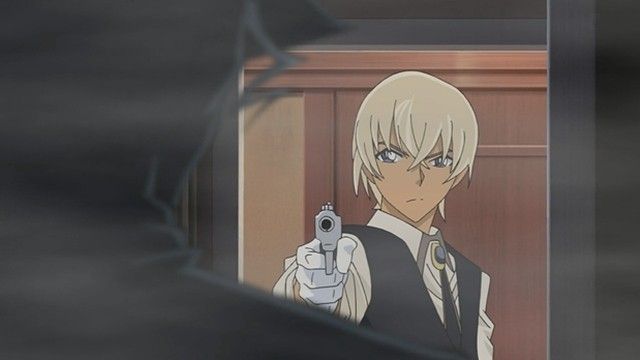 #3 - The Jet-Black Mystery Train (Destination)
Season 22 - Episode 24 - Aired Aug 3, 2013
All the lines of truth will be crossed in Mystery train, Bourbon identity finally revealed, Conan unable to do anything ! Secret of Scar Akai revealed ! What could be worst than drama explosion that will change whole storyline !!
56 votes
Writers:
Umesaburo Sagawa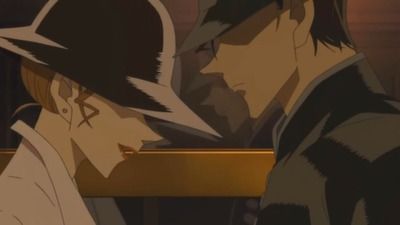 #4 - The Jet-Black Mystery Train (Intersection)
Season 22 - Episode 23 - Aired Jul 27, 2013
Conan finally resolve the case along with Mori's student Tooru Amuro, as both of them busy explanation, Sera confronts a person in hallway with very shaking details ! Haibara destiny has been settled
52 votes
Writers:
Umesaburo Sagawa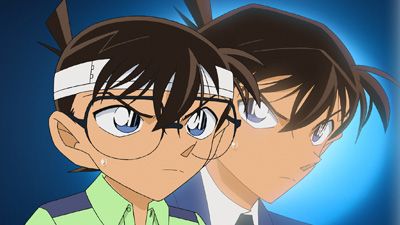 #5 - Bourbon Figures It Out
Season 22 - Episode 26 - Aired Aug 17, 2013
Conan Wake up in closed room to find corpse, working along Mori Kogoro to solve to case, but seems Bourbon has set a new target
43 votes
Writers:
Shigenori Kageyama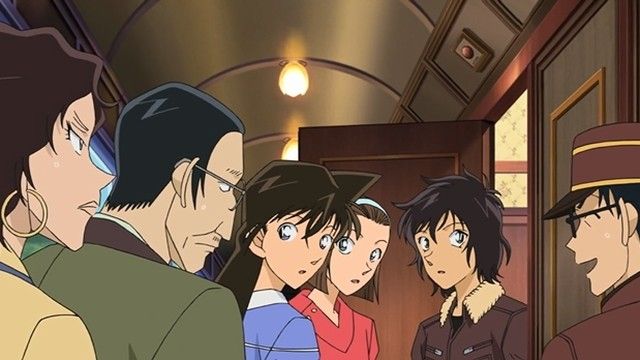 #6 - The Jet-Black Mystery Train (Tunnel)
Season 22 - Episode 22 - Aired Jul 20, 2013
Conan and Sera involve in investigation and in destination Nagoya station Jirokichi Suzuki and his team waiting for Mystery train to arrive where in meantime more visitors appear to be aboard train, Haibara's feeling ultimately afraid after someone passed in front of her eyes
52 votes
Writers:
Umesaburo Sagawa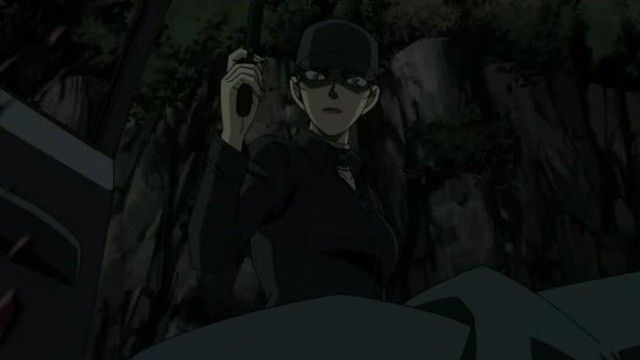 #7 - Clash of Red and Black (Killed in the Line of Duty)
Season 17 - Episode 14 - Aired May 19, 2008
Shuichi goes to meet up with Kir. It turns out to be a trap. As told, Kir follows Gin's instructions and eliminates their only threat to the Black Organization. The FBI is eventually informed, and Takagi confirms the death. The news hits Jodie the hardest who has flashbacks of her partner. While driving by her motorcycle, Vermouth notices a distraught Jodie and says to herself that only one Silver-bullet is needed, not two. Later, Jodie returns a fake cell phone in place of Conan's real cell phone who notices the switch, but does not say anything.
23 votes
Writers: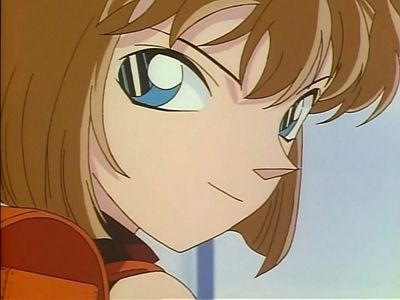 #8 - A University Professor and the Girl Who Came From the Black Organization
Season 5 - Episode 23 - Aired Jan 4, 1999
A new student named Ai Haibara comes to Conan's class and at that same day, a boy's brother was kidnapped. The brother asking the Detective Boys for help, decide to help find his brother...only it leads to something with something quite interesting.
64 votes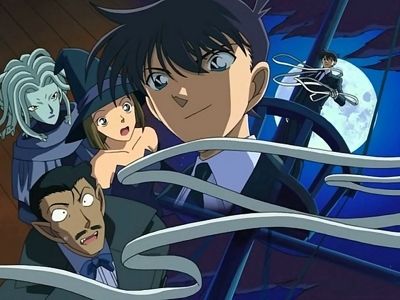 #9 - Head-to-Head Match With Black Organization, Two Mysteries Night of the Full Moon
Season 12 - Episode 30 - Aired Jan 5, 2004
Mystery One: Kogoro is invited to an ""off"" Halloween party on a cruise ship. by Vermouth. The guests have to dress as monsters. Ran not wanting to go, Sonoko takes her place instead. Meanwhile Shin'ichi is also invited. But he knows by the reaction of Ai that she is from the Black Organization. How can he go to the party and not reveal his true form? This case twists when a famous movie director is murdered. Mystery Two: Jodie has been having an interesting memory flashback, about a murder. But while Ai still has a cold, Dr. Araide is coming over to take her to a hospital. Though before he arrives, Jodie takes Ai in her car to meet him there instead. Though when Dr. Araide cuts them off on the road, some interesting questions are answered. The cases are intertwined somehow and this night might answer some questions in this two hour special.
43 votes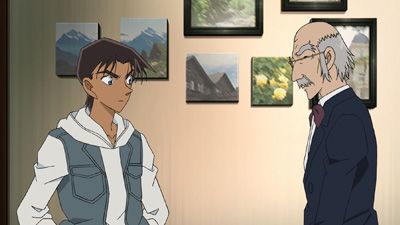 #10 - Heiji Hattori and the Vampire Mansion (2)
Season 22 - Episode 33 - Aired Oct 12, 2013
The next victim in the mansion is Asanobu Torakura. Too many suspects remain!
45 votes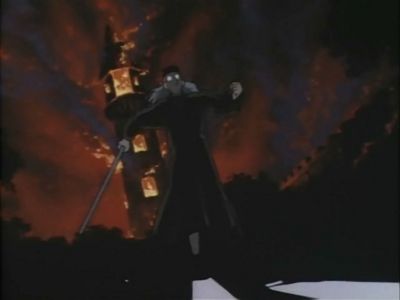 #11 - The Old Castle Investigation Case (2)
Season 6 - Episode 3 - Aired Mar 1, 1999
The Detective Boys locate the hidden passageway later that night. They discover a body and realize the house's mistress has been the disguised culprit all along. Once they discover Conan, he reveals the treasure and captures the culprit.
84 votes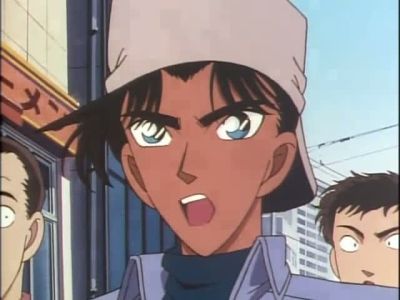 #12 - The Naniwa Serial Murder Case
Season 5 - Episode 12 - Aired Sep 21, 1998
Hattori Heiji invites Kogoro, Ran, and of course Conan to Osaka. Heiji takes them around the city and soon bumps into Kazuha, Heiji's friend. Kazuha who meets Ran mistakes Ran for Heiji's girlfriend and also thinks Ran is Kudo, the name that Heiji has mentioned to her. Heiji laughs at Kazuha and says that the Kudo he was talking about was a boy, Kudo Shinichi, the famous high school detective who had shrunk into Edogawa Conan. Heiji who had promised not to tell anyone that Conan was really Shinichi kept his mouth shut even to Kazuha. Conan was freaked out when Kazuha said 'Kudo'. Later 2 people get murdered and its up to Conan and Heiji to solve the case!
62 votes
#13 - Heiji Hattori and the Vampire Mansion (1)
Season 22 - Episode 32 - Aired Oct 5, 2013
The Family meets in their Mansion but things doesn't seem so friendly since they fighting over the inheritance, which give both Heiji and Conan a feeling of bad things are coming, companion Mori Kogoro and Ran, Kazuha, according to the inspector before half year they find a female corpse and the killer is Vampire!
48 votes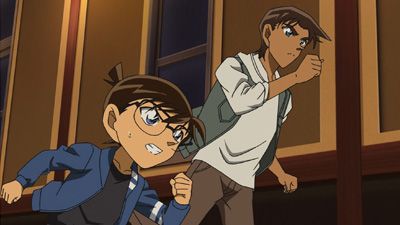 #14 - Heiji Hattori and the Vampire Mansion (3)
Season 22 - Episode 34 - Aired Oct 19, 2013
Kamiyo Torakura was found strangled outside the mansion in the forest. Can Conan and Heiji find the killer before another is murdered?
45 votes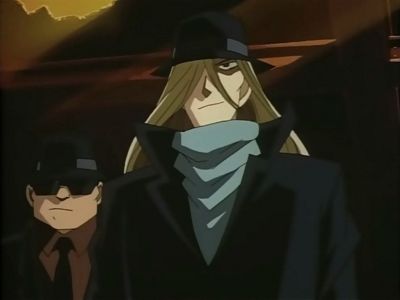 #15 - The Black Corps One Billion Yen Robbery Case
Season 5 - Episode 22 - Aired Dec 14, 1998
Conan meets Akemi Miyano, who has stolen money to free her the Black Organization. However, they betray her and Conan learns more about the existence of the Black Organization with her dying breath.
56 votes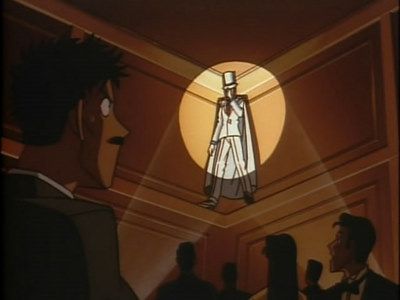 #16 - Conan vs Kaitou Kid
Season 3 - Episode 22 - Aired Sep 22, 1997
Conan matches wits against the illustrious phantom thief Kaitou Kid in this one hour special. Kid's target? The Black Star jewel the belongs to the Suzuki family.
72 votes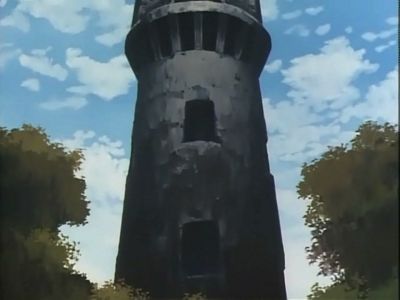 #17 - The Old Castle Investigation Case (1)
Season 6 - Episode 2 - Aired Feb 22, 1999
Professor Agasa takes the Detective Boys camping, but he forgets the tent! As they look for shelter, they wander into a castle. Inside, Conan finds a hidden passageway, but is knocked out by someone hiding inside! Professor Agasa and Haibara realize something has happened to him when they cannot find him.
85 votes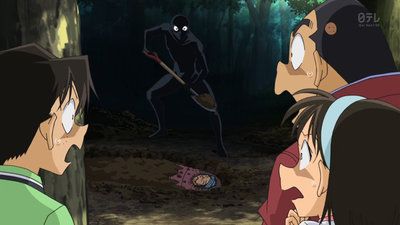 #18 - The Shadow Approaching Haibara's Secret (Part 1)
Season 22 - Episode 19 - Aired Jun 8, 2013
Conan and Mistsuhiko,Ayomi,Genta, Ai, with Dr.Agasa they going to camping. Conan and Dr.Agase they going to nearest shop for buying, The rest of boys decided to collect woods for fire, as they collecting, they notice a man with woman's corpse, instantly they aware he is criminal, how boys will be dealing with such situation !?
48 votes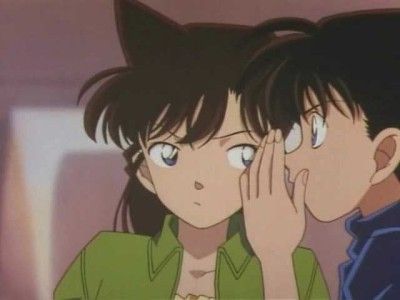 #19 - The Case of the Flying Locked Room, Shinichi Kudo's First Case
Season 6 - Episode 28 - Aired Sep 27, 1999
Conan recalls his first ever murder case, solved as Shinichi, while he was on a plane.
62 votes
Writers: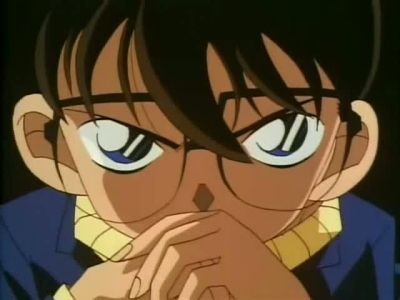 #20 - Magic Lover's Murder Case (The Resolution)
Season 5 - Episode 28 - Aired Feb 8, 1999
Conan realizes the trick behind the crossbow attack and uses Sonoko to solve the case. But that's not all, Kaito Kid is lurking around!
52 votes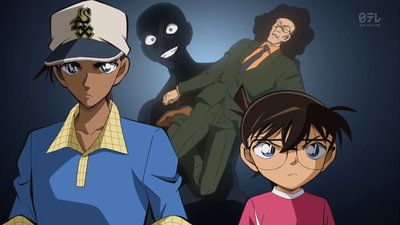 #21 - Everyone Was Watching (Part 2)
Season 22 - Episode 31 - Aired Sep 28, 2013
Heiji and Conan discover the culprit, all they need is to find evidence, somewhere else is Vampire really exist ?
45 votes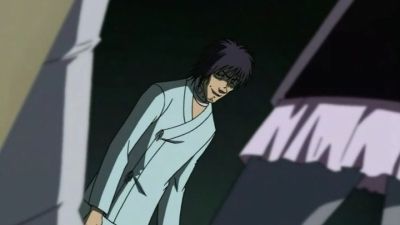 #22 - Clash of Red and Black (Awakening)
Season 17 - Episode 7 - Aired Feb 25, 2008
Rikumichi Kusuda, the fake patient who the FBI is spying on, sneaks into the nurse's office and takes pictures of the list patients. He is caught by a nurse and the FBI deploy. Rikumichi unravels the bandages around his neck to reveal he has C-4 explosives and makes a getaway in a car. Akai follows him with Conan who was hiding in the back, but the chase is cut short when Rikumichi shoots himself. Conan broke Rikumichi's cell phone prior to the escape, but it's too late, the Black Organization already knows where Rena lies. Back in Rena's room, Eisuke walks in demanding her to wake up and tell him where his sister is. Just as Eisuke is about to stab her with scissors, Rena grabs his hand.
20 votes
Writers: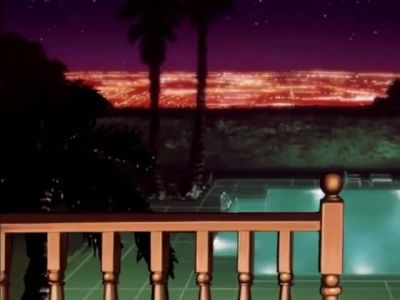 #23 - Caught Up with the Great Detective! Two Murder Cases
Season 4 - Episode 14 - Aired Mar 23, 1998
Case One: Kogoro was invited to a crime scene by the victim's wife hoping that Kogoro can find out the real murderer. The victim was a well known magician and one of his three students he is teaching murdered him! Ran starts to think Conan is really Shinichi since she took off Conan's glasses and notices he looks just like Shinichi! Conan has to find away out, or else everyone would be in danger! Just then Yukiko, Shinichi's mom comes by and sees Conan and Ran! Case Two: Yukiko takes Conan to her friends house. Late at night someone gets murdered! Now without Kogoro or Sonoko, who is Conan going to use to solve this case?
58 votes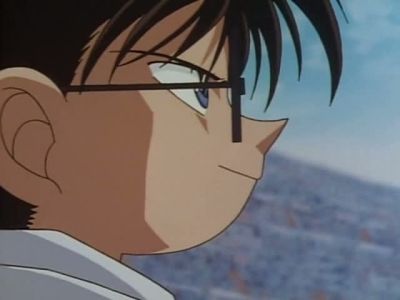 #24 - The Stadium Indiscriminate Threatening Case (2)
Season 5 - Episode 25 - Aired Jan 18, 1999
The police has found one of the accomplices who took the bag of money the police put there. But then with the person's cell phone on, the other person hears what has happened and threatens to kill someone if the police doesn't let his accomplice go. The police releases him and the TV station was forced again to pay more money that was impossible to get before the soccer game ends. Conan realizes that this person has planned to kill someone in the first place and knows he has to find this person before one gets hurt! But with millions of people in the stadium, is it really possible to find this person before the game ends?
45 votes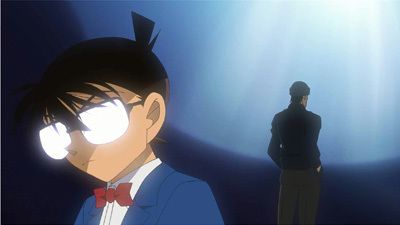 #25 - A Scarlet Return
Season 24 - Episode 20 - Aired Jun 20, 2015
Amuro visits Okiya at his home and begins explaining how one corpse was swapped out for another. The suspected corpse, Shuichi Akai, was shot in the head and burned along with his car at Raiha Pass. However, Amuro believes Akai switched his own body out for Kusuda's and is in fact still alive. Amuro explains Akai's trick step by step to Okiya. Meanwhile, Jodie was thinking the same thing as Amuro. Amuro reasons the body swap was planned not by Akai but by Conan. Amuro then asks Okiya to remove his mask. He is certain Okiya is Akai, but..
26 votes