The Best Episodes of The Royle Family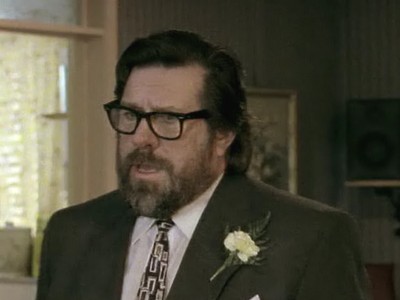 #1 - The Wedding Day 8.44
Season 1 - Episode 6
The morning of Dave and Denise's wedding arrives. Will everything go as planned?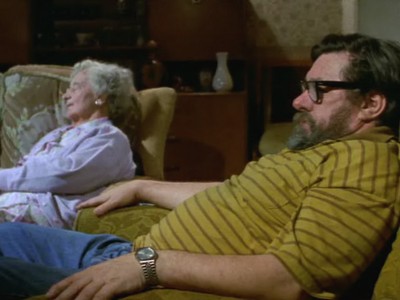 #2 - Nana Comes to Stay 8.36
Season 2 - Episode 4
Nana has had her cataract operation, so she comes to stay with the Royles. Jim is even less pleased now that she's arrived. Antony's band has split up.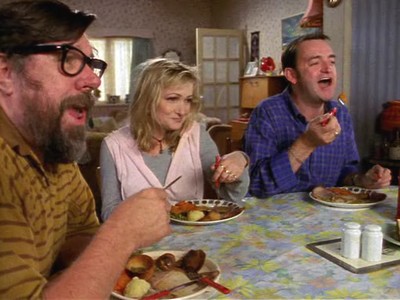 #3 - Sunday Lunch 8.32
Season 2 - Episode 2
Nana and Twiggy come round for Sunday dinner. Barbara loses her temper during lunch. She's feeling the onset of "the change".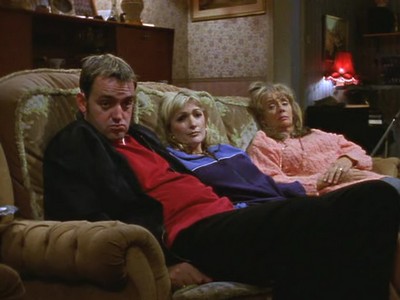 #4 - Nana's Coming to Stay 8.32
Season 2 - Episode 3
Jim isn't best pleased when he learns that Barbara has invited Nana to come and stay with the Royles after her cataract operation. Antony announces that he's become the manager of a band called 'Exit'.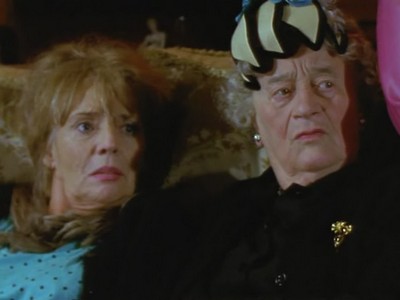 #5 - Elsie's Funeral 8.31
Season 3 - Episode 4
Nanna's dear old neighbour Elsie dies, and today is the funeral. It's full of the usual admiration of the persons house, and Nanna has also been taking stuff from Elsie's since she has passed on, so Jim gets one back for Elise! Nanna is also hinting that she wants to move in: "I would never ever think of asking you to let me stay here, but well that back bedroom is free now!"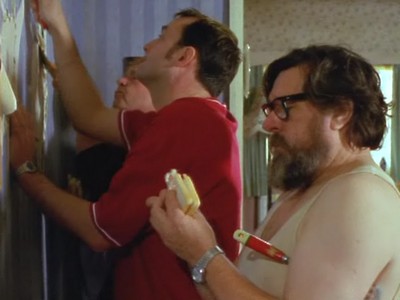 #6 - Decorating 8.31
Season 3 - Episode 3
Twiggy and Jim are redecorating the dining room for the Christening, but because Jim is so tight they don't have a steamer. The pair, and later Dave, use kitchen utensils to remove the wallpaper, whilst Dancing to Mambo No. 5! They don't get very far ...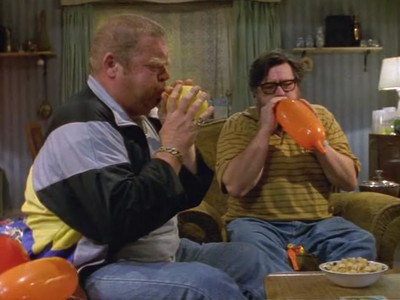 #7 - Antony's Birthday 8.29
Season 2 - Episode 6
It's Antony's 18th birthday and the Royles are planning a family party. They finally get to meet Antony's girlfriend Emma.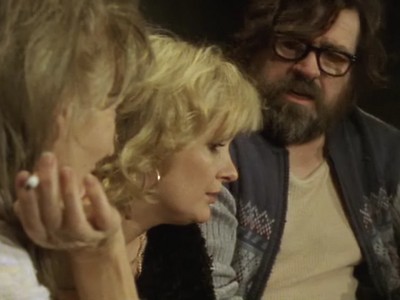 #8 - Another Woman? 8.28
Season 1 - Episode 5
Denise is upset after Dave is accused of chatting up another woman.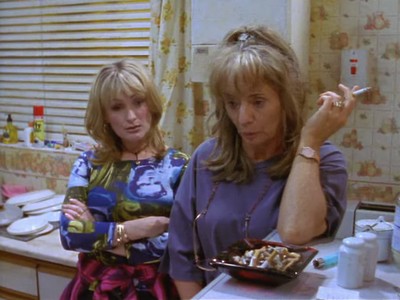 #9 - Barbara's Finally Had Enough 8.24
Season 2 - Episode 5
Barbara loses patience with Jim and storms out of the house. Jim tries to show that he's concerned about Barbara by offering to make her a cup of tea!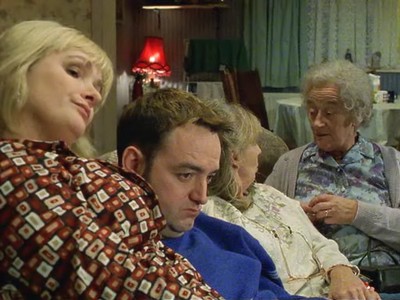 #10 - Sunday Afternoon 8.12
Season 1 - Episode 3
It's Sunday afternoon and Nana is visiting. Everyone is more interested in the television.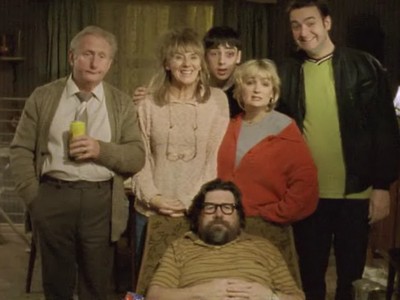 #11 - Jim's Birthday 8.03
Season 1 - Episode 4
Jim Royle is trying to ignore the fact that it's his birthday. His family refuse to let him go on ignoring it.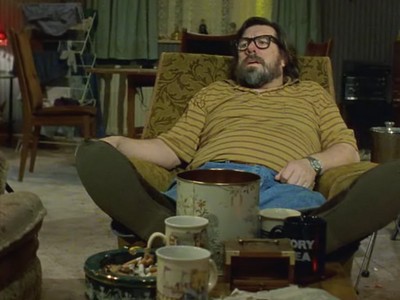 #12 - Making Ends Meet! 8.02
Season 1 - Episode 2
Jim Royle is getting more and more worried about finding the money to pay for his daughter's wedding.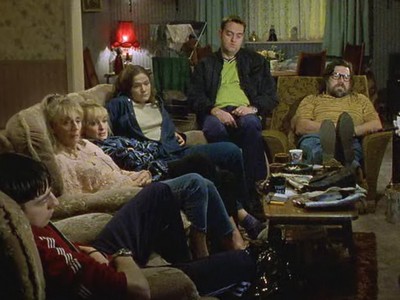 #13 - Bills, Bills, Bills 7.98
Season 1 - Episode 1
Jim Royle is annoyed when the latest telephone bill arrives just before Dave and Denise's wedding.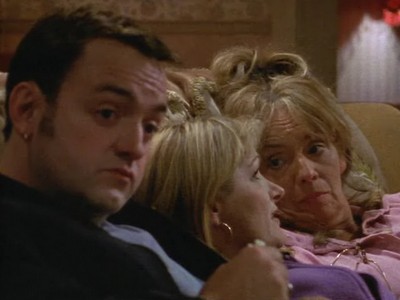 #14 - Pregnancy 7.93
Season 2 - Episode 1
Denise announces that she's pregnant. Jim thinks that Antony may be a "gay boy".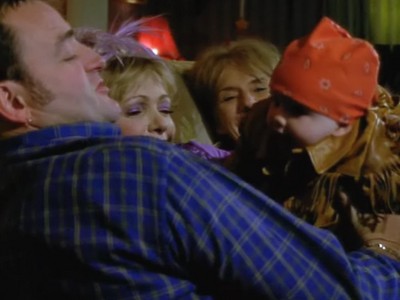 #15 - Hello Baby Dave 7.89
Season 3 - Episode 1
Baby David finally arrives at the Royle's House, dressed from head to toe in the 'latest Gear', that is obviously Manchester slang for complete tack, but it seems that Denise is taking a back seat and letting Dave do all the work, will it continue?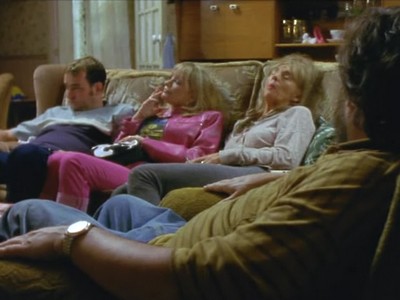 #16 - Babysitting Again 7.88
Season 3 - Episode 2
The Royle's decide that it's time for a pint but who will be left babbysiting, 'Big Cheryl' from next door or maybe Mary and Joe, but when Antony goes for 'a Tommy Tit' he's left holding the baby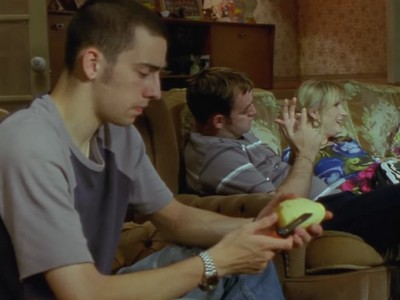 #17 - Antony's Going to London 7.67
Season 3 - Episode 5
Antony declares that he and Darren, the managers of their band 'Exit' are going to London to find a record deal, of course they get the usual barrage of insults from Jim and Dave, and Nanna contributes to the fund, 50p!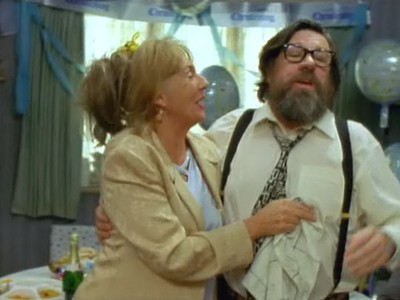 #18 - The Christening 7.62
Season 3 - Episode 6
The day of the christening is finally here, but the decorating is still not finished in the background. Everyone is there for a buffet, including Twiggy's 'Bird'.