The Best Episodes of Shameless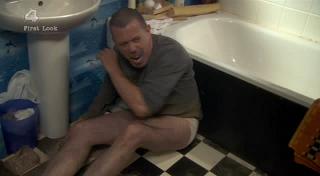 #1 - Episode 11 8.44
Season 6 - Episode 11
Jamie beats Joe up after he discovers that he has been hitting Mandy. Mimi decides to take the blame for the attack to save her son from being sent back to prison. Paddy's secret comes out.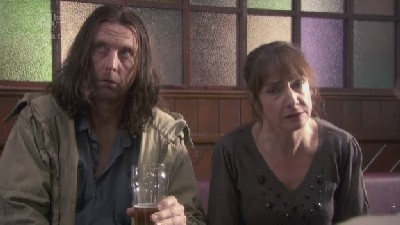 #2 - Episode 10 8.39
Season 7 - Episode 10
Shane is devastated to discover he's 'firing blanks' and while he frets, Kelly is reconciled to their future without children. The Maguire men refuse to let one of their own be struck down so decide to take matters into their own hands and get their heads together to come up with a sticky solution. Although Shane is keen to take up their offer Kelly refuses, and with Liam's help, both realise the answer to their problem lies closer to home. Carl and Chesney return to the Chatsworth and live undercover in Joe's storeroom. When Maxine discovers the boys are back, she risks her relationship with Ian by secretly concocting a plan to get them out of trouble. Carl prefers a more direct option, which puts all the Gallaghers in danger. While others choose to turn a blind eye, including Paddy, Shane refuses to stand by and do nothing, teaching Jimmy and his gang a lesson they will never forget. Meanwhile, Libby's attempts to set up a book club backfire when she, with Frank's encouragement, becomes an unwitting modern-day Robin Hood.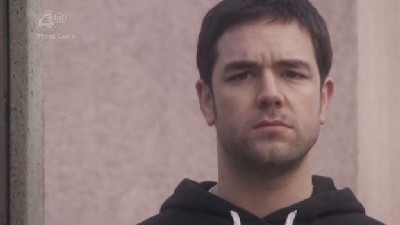 #3 - Episode 16 8.39
Season 7 - Episode 16
Karen and Joe are holed up in the shop with the spectre of Jamie's revenge hanging over them. Joe is plotting their future away from Chatsworth, but Jamie has Connor in hiding and Karen isn't going anywhere without her son. Joe uses his dubious contacts to snatch Connor and drag his new family away to freedom, but little does he know he's carrying unwelcome baggage! When Maxine and Ian are mugged they viciously fight back, taking their attacker captive. At odds on what to do with their prisoner, the couple quickly realise their relationship is falling apart. Elsewhere, a dark cloud falls over the Maguire family when notorious gangster and psychopath Roscoe shows up. The brothers scatter for cover, leaving Mimi to suffer the intimidation along with a dose of extreme indigestion.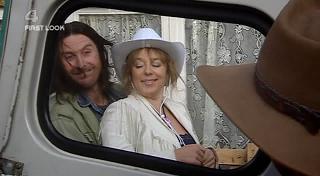 #4 - Episode 8 8.38
Season 4 - Episode 8
Learning of the death of his three ex-cell mates is sending Paddy round the bend. With the three of them taken out one-by-one in suspicious circumstances, could this mean he's next in line?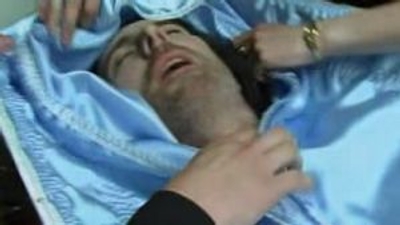 #5 - Episode 7 8.37
Season 1 - Episode 7
The balifs and Mr Wilson are still after Frank. And Frank seems to be more interested in spending time with his ex-wife, Monica, than dealing with his spiraling debts. However, much to Frank's annoyance Norma, Monica's lesbian partner, gives Frank a good idea, to fake his own death! Meanwhile Maggie realises that Frank isn't as interested in her as she hoped. When Anthony comes around to talk about Fiona she accidentally gets Chilli in her eyes and staggers out into the Garden! The first time she has been out in five years! Tony has finally found the perfect way to get rid of Steve and get with Fiona for he has stumbled across Steve's car stealing scam. The balifs aren't so convinced that Frank is dead until one of them attacks Frank in his coffin, in front of the family! When Frank doesn't stir the balif finally realises that Frank is really dead, and how sick his violent outburst/attack seemed. At Frank's wake Frank bursts out of the coffin and a party starts. Maggie turns up to ever
Directors: Dearbhla Walsh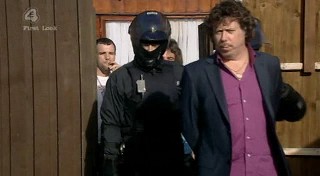 #6 - Episode 11 8.34
Season 5 - Episode 11
When Paddy is caught on camera for an armed robbery and could face 20 years inside, Mimi begs him to call his brother, Noel. He's the only one who can help. But Paddy has a dark history with his sibling and would rather go to jail than ever set eyes on him again. As the reality of his situation dawns, he realises he has no choice. The Gallaghers find themselves three grand in debt to Mimi after Frank inhales a box of her drugs, and it seems that Ian is the only one who can bail the family out. But when his business venture fails, Ian finds he has nowhere to turn. In an act of desperation, he steals money from the till at the Jockey but things quickly spiral out of control. The status quo gets altered in the police house when Carrie becomes a sergeant. Tom is peeved that Carrie is exploiting her new position, but a chance comment leads him to discover a dark secret in Carrie's past, which means he can regain the upper hand...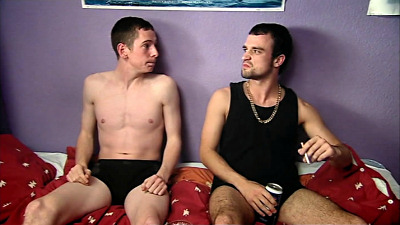 #7 - Episode 5 8.28
Season 4 - Episode 5
Debbie's glad to have her dad back at home, but Monica's not happy with all the attention Frank is giving her and tells her it's time she found herself a boyfriend. Also Ian catches the eye of someone he least expected.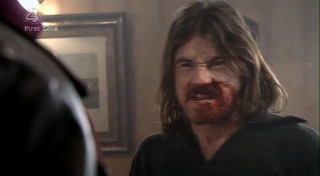 #8 - Episode 15 8.27
Season 5 - Episode 15
While enjoying another secret rendezvous, Debbie and Tom are forced to come to the aid of an assaulted woman, but things go horribly wrong when Tom gets arrested on suspicion of being the attacker. Only Debbie can supply his alibi, but not without putting both of them in a compromising position. There's a gruesome showdown between Shane and Paddy over Shane's girl, leaving Mimi torn between her love for her husband and the love she feels for her son. When Norma wakes up in a stranger's jogging bottoms after a night on the tiles, she sets off on a wild goose chase to find out whoever it was she slept with.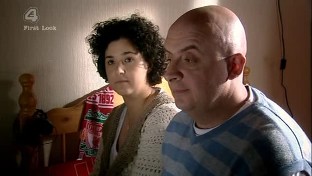 #9 - Episode 3 8.26
Season 5 - Episode 3
Monica seeks to make up for lost years with her children after failing a pregnancy test. Paddy is livid after the Jockey is robbed before Mimi's surprise birthday party, leaving Karen with the responsibility of arranging the bash from scratch. Stan becomes smitten when his pen-pan from the Ukraine pays a visit, but Carrie suspects that the charming foreigner has an ulterior motive.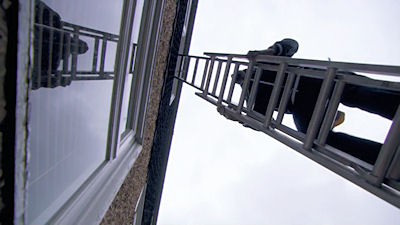 #10 - Episode 16 8.25
Season 8 - Episode 16
While cleaning the windows, Jackson spots Letitia kissing Dee Davies in her bedroom. Jackson goes berserk, attacking Dee in front of a social worker who's waiting to assess him and Avril as foster parents. Frank isn't much use in the parent department, staggering to the Jockey and leaving Carl to nurse pox-ridden Stella. Drunken Frank then leaves the pub and accidentally gets on a mini-bus, waking up in a synagogue. He's discovered by Isaac, who promises not to report him because Frank's been sent from God. Frank thanks Isaac for his advice and hospitality by stealing his candelabra and legging it. Karen's fed up with how she's treated in her own pub and plots to get her power back with a card game. Meanwhile, an ambulance is called for the smallest Gallagher. Will she pull through unharmed?
Directors: Sarah Punshon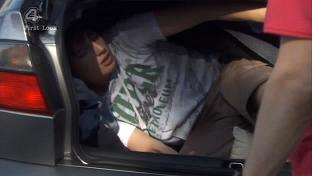 #11 - Episode 7 8.25
Season 6 - Episode 7
Ian drives a car back to the United Kingdom following his travels overseas unaware there is something hidden in it. With her wedding anniversary just around the corner and a party planned, Mimi becomes even more worried about Paddy's absence.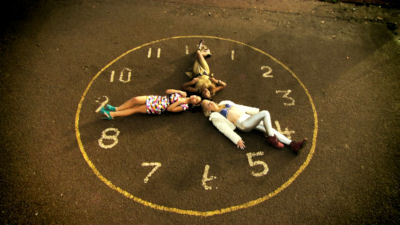 #12 - Episode 10 8.25
Season 9 - Episode 10
Jamie and Shane come up with a plan to steal a stash of scratch cards from the Lottery rooms in Manchester. Frank ends up being recruited along with Aidan and Ruby but things don't go to plan. Letitia and her friends form a girl group. Karen is determined to prove to Mimi that she can handle the Maguire business in Jamie's absence.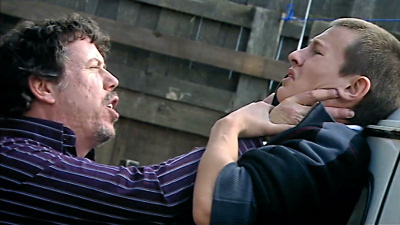 #13 - Episode 4 8.25
Season 4 - Episode 4
Ian gets more than he bargained for when a new person enters his life. Another death in the Maguire household causes Mimi to think the family may be cursed.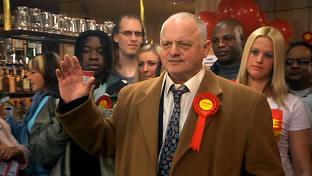 #14 - Episode 10 8.24
Season 2 - Episode 10
The local elections are underway and Kash is running to be Chatsworth's councillor against dirty-dealing Bernie Creme. However, it turns out that Bernie is just a racist who exposes himself to the entire pub and loses all his supporters. Lillian's husband is involved in a tragic accident which, at first, appears to be caused by Tony and Stan's Police van. But it later turns out that moments before he was hit by the van he was shot in the head. And it seems he was a junkie, according to the Police. Lillian is dashed off down the Police station to be interviewed about her late husband while Carol realises who shot him-Carl! Tony and Stan quickly figure out it was Carl as well due to CCTV footage. The family (bar Fiona who doesn't know) rallies behind Carl and just about manage to get him off the hook. Frank meanwhile decides to take the deadman's indentiy to get his benifits and then tries to kill his pet dog through various methods.
Directors: Dearbhla Walsh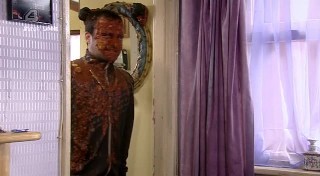 #15 - Episode 14 8.23
Season 5 - Episode 14
After Mandy gets arrested for suspected drug running she forms the most unlikely of friendships and finds herself helping Tom search for his real mother. The friendship, however, soon becomes something deeper for Mandy and with the help of Ian, she sets out to win Tom's heart. But do Tom's affections lie elsewhere? Mimi's short fuse gets the better of her when she harms her favourite son, Micky. Desperate to rein in her temper she attends anger management courses and gradually evolves as a new, sensitive woman - and responsible drug dealer. Seeing his business going down the pan, Patrick despairs and knows he has to get his old Mimi back or they'll go bankrupt. In an attempt to impress a new girlfriend, Carl enlists Karen as his personal sex counsellor, but is he getting help or getting off?
Directors: David Threlfall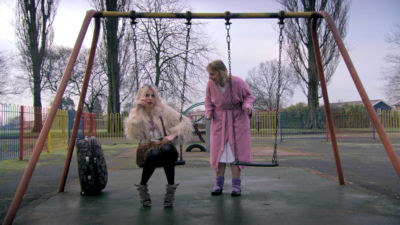 #16 - Episode 7 8.21
Season 9 - Episode 7
Everyone is really worried about Kelly. Marty is still grieving about the loss of the baby, Kelly is punishing herself physically and mentally and is spiralling out of control. Karen ends up making a bet with Dom. Avril becomes worried after she sees her colleague Calum dispensing incorrect medication at the chemist.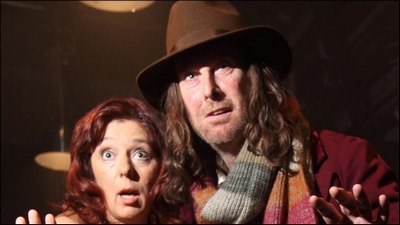 #17 - Episode 2 8.20
Season 8 - Episode 2
Frank is still missing and imagines that he is in a parallel universe featuring Doctor Who characters. His ex-wife Monica, having heard that Frank has gone, wants custody of Stella and Liam.
Directors: Dominic LeClerc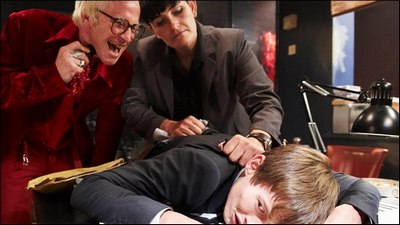 #18 - Episode 6 8.20
Season 8 - Episode 6
It's Carl's 21st birthday, and Frank, Libby and the Maguires are planning a suprise party for him. Carl gets a job working for Jamie. However, his first job does not go to plan when Kelly steals money which was supposed to go to a business client. The business client in question is a ruthless psychopath. Left alone with him, Carl faces the most darkest experience of his life, and his problems have only just begun when Jamie accuses him of trying to steal from the family. Meanwhile, one of Joe's money-making schemes comes back to haunt Chesney, leaving him and Sita in debt. Mickey encourages Chesney to set up a gay hotline. Chesney is reluctant, but Mickey is left wondering what he has started when Chesney becomes addicted to the hotline.
Directors: Metin Huseyin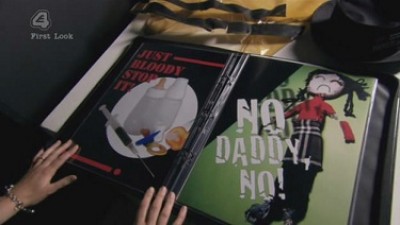 #19 - Episode 5 8.19
Season 6 - Episode 5
Karen's relationship with Jamie is put under strain when she suffers a miscarriage, unaware she was pregnant to begin with, and matters are made worse by the Maguires' extreme reaction. Liam wins a modelling competition that Debbie entered him in, Tom takes his prank war with Stan too far, and Carl gets into trouble with the female residents of the Chatsworth estate
Directors: Paul Norton Walker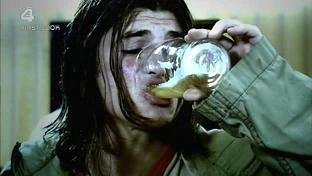 #20 - Episode 8 8.19
Season 3 - Episode 8
In preparation for her wedding to Frank, Sheila commissions the building of a conservatory in her back yard - but she suddenly remembers her first husband is buried under the patio. Veronica's last stab at IVF on the NHS fails, so she hatches a macabre plan to raise cash for private treatment.
Directors: Paul Norton Walker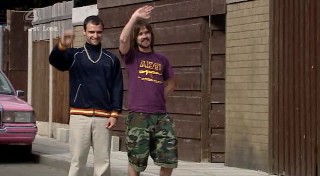 #21 - Episode 9 8.19
Season 5 - Episode 9
Monica has an unexpected visitor, her mother Joan, who no one's seen for twenty years. Suddenly all Monica's childhood insecurities come flooding back. But Joan has a secret, she's got Alzheimer's disease and has a very important task for Monica but, she can't remember what it is. When Stan confesses to Yvonne that he's got a soft spot for her he gets a little more than he bargained for, in the stock room, up against the shelves and behind the frozen goods. Yvonne is a woman with physical needs but does she want this to go any further because, Stan certainly does. When Paddy and Mimi take a holiday, Shane and Mickey decide to throw a party. The only problem is, they've no cash to buy booze and drugs and when they enlist Liam to help them with a money making business venture, they soon find themselves outsmarted.
Directors: Jim Loach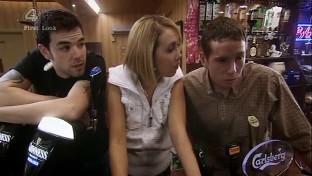 #22 - Episode 4 8.17
Season 5 - Episode 4
Frank Gallagher has won the lottery; or so the residents of Chatsworth think when Yvonne announces it on the local news. And Frank's not about to announce that he's never bought a lottery ticket in his life when free drinks are coming his way. But will he 'fess up when Liam is kidnapped and the ransom fee is his so-called winnings?
Directors: Paul Norton Walker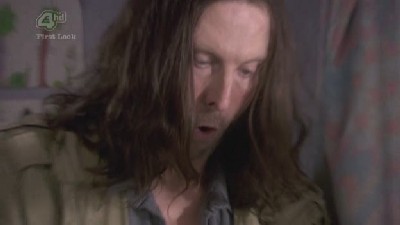 #23 - Episode 14 8.17
Season 7 - Episode 14
After months of separation Patrick and Mimi amicably agree to a quickie divorce, but they get a nasty shock when it's revealed their marriage was never legal. Mimi flies into accusations and recriminations holding Patrick to blame. She then hatches a plan to secretly marry and divorce legitimately in order to save the souls of their children who were born out of wedlock. Everything is in disarray, and Patrick is due to leave for a new business venture, but the mission to re-marry brings up memories of the past and unearths their true feelings. With his parents apparently divorced, Micky feels orphaned and bitter about his relationships. In an effort to cheer him up, Maxine and Ian treat him to a night out where he meets a guy, Gary. Their connection restores his faith until he discovers their bond is built on secrets and half-truths. Micky must decide whether to bare the burden of his own lies or if honesty is the best policy. Patty sets Frank up on a benefit scam, landing him behind bars. But when Libby learns the truth, she rails against a righteous Patty in order to raise bail and free her love.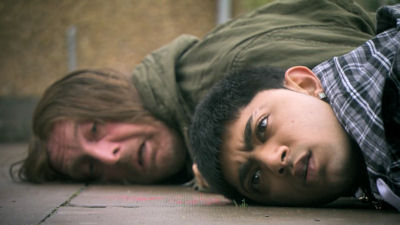 #24 - Episode 9 8.16
Season 9 - Episode 9
When Chesney arrives home from hospital, he finds his cousin Toof waiting there for him. After he reveals his plan to close the shop and take Chesney back to Bradford, Chesney refuses to agree to it. Chesney decides that it is time for him to strike out on his own and live life to the full.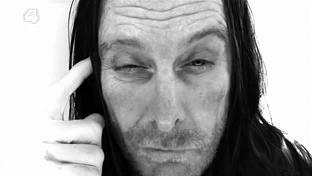 #25 - Episode 16 8.15
Season 6 - Episode 16
Patrick continues to loose his grip on his marriage and his family.