The Best Episodes of Only Fools and Horses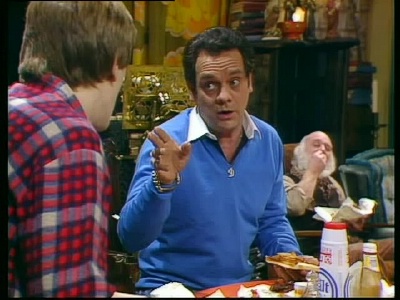 #1 - Sleeping Dogs Lie 8.65
Season 4 - Episode 5
Del's on to a great money making scheme - looking after Boycie and Marlene's new puppy Dukie for a steal at £60 a week. Should be a doddle - a bit of the old Pedigree Chum and they should be away. Then Dukie falls victim to Salmonella poisoning...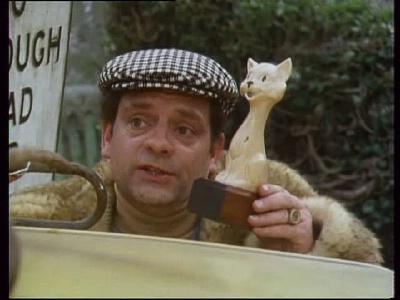 #2 - A Touch of Glass 8.56
Season 2 - Episode 7
Del introduces the Dresden-collecting aristocracy to some North Korean porcelain and his chandelier-cleaning service.
Directors: Ray Butt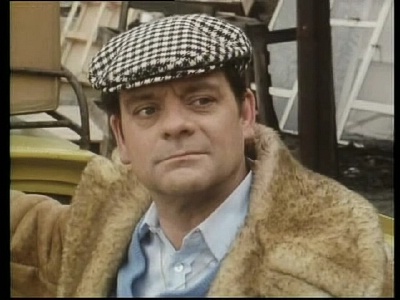 #3 - It's Only Rock and Roll 8.52
Season 4 - Episode 4
Rodney is the drumless drummer in Mental Micky's band, 'A Bunch Of Wallies'. Del Boy takes on the job of manager, getting them an abortive St. Paddy's night gig at The Shamrock Club.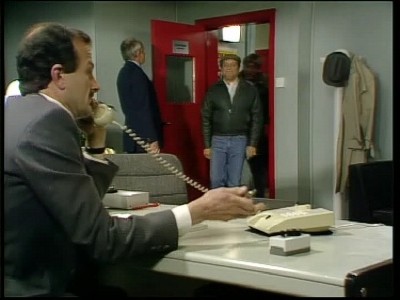 #4 - The Longest Night 8.52
Season 5 - Episode 3
A burglar makes a daring raid on the local supermarket just as Del and family are out buying their weekly French stick. What's worse, Del sold him a duff watch down the local market...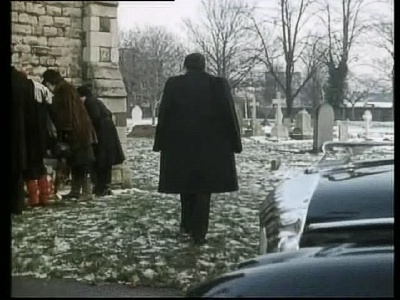 #5 - Strained Relations 8.47
Season 4 - Episode 2
After Grandad's funeral, Delboy & Rodney are surprised to find that his brother, Uncle Albert, has moved in with them - bringing his nautical nightmares.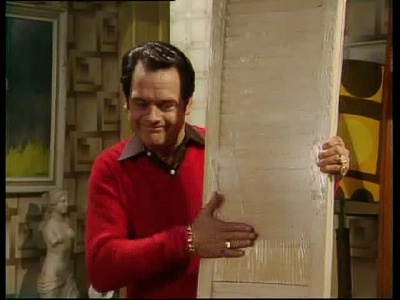 #6 - As One Door Closes 8.46
Season 4 - Episode 7
When Del Boy's hooky 'louvry' door deal, financed with Denzil's redundancy money, falls through, the boys attempt to repay him by catching a rare butterfly.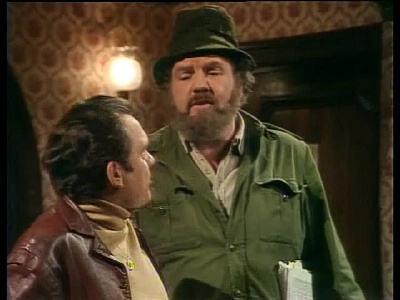 #7 - Who's a Pretty Boy? 8.43
Season 3 - Episode 7
Del Boy arranges for Rodney & Grandad to redecorate Denzil & Corrinne's flat. What is Corrinne going to say when she finds out that her canary is brown bread?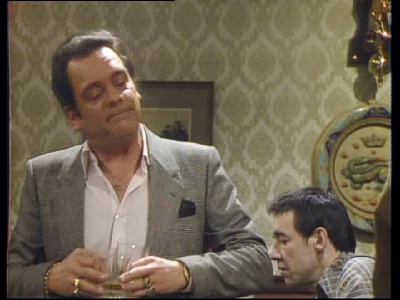 #8 - Watching the Girls Go By 8.39
Season 4 - Episode 6
Del sets Rodney up with a date, but when she gets to the do at the Nag's Head she makes Rodney wish he hadn't.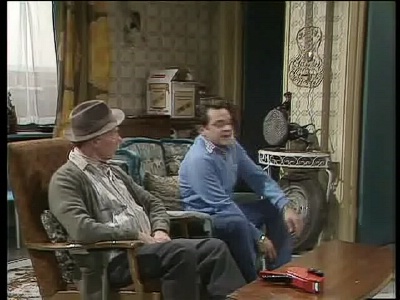 #9 - A Losing Streak 8.39
Season 2 - Episode 3
Del and Boycie are set to play the biggest poker game Peckham's ever seen... But what exactly has Boycie got up his sleeve?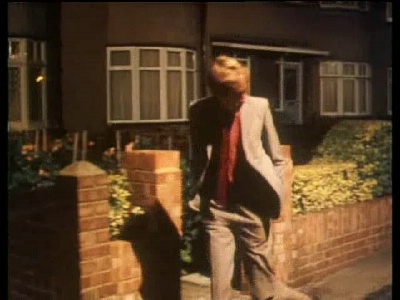 #10 - Wanted 8.34
Season 3 - Episode 6
Rodney is on the run after he is accused of being the 'Peckham Pouncer' - but where is that fragrant smell, wafting through the ventilation ducts of Nelson Mandela House, coming from?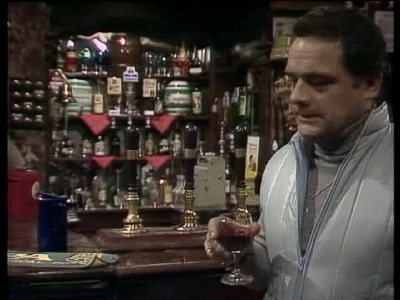 #11 - The Second Time Around 8.31
Season 1 - Episode 4
Del's rekindled passion with old flame Pauline and it looks like wedding bells are in the air again. Rodney's not so thrilled after what happened to her first two husbands...
Directors: Martin Shardlow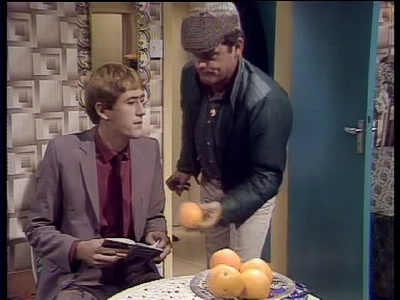 #12 - Homesick 8.30
Season 3 - Episode 1
Del Boy uses Rodney's election as chairman of the local tenants' association to plot a move to ground-floor accommodation.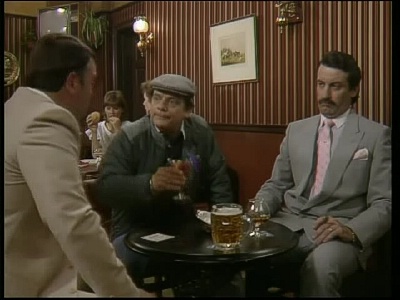 #13 - Who Wants to be a Millionaire? 8.29
Season 5 - Episode 6
Del Boy gets the chance to make a new start (and to become a millionaire) in Australia - fronting Jumbo Mill's used car business.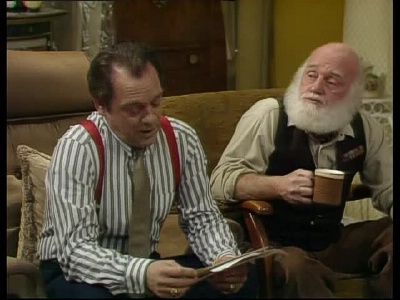 #14 - Yuppy Love 8.29
Season 6 - Episode 1
'80s fever is spreading fast! Del Boy's on the up and into the exciting world of red braces and yuppy sorts. Armed with his filofax and briefcase, he's ready to take on the city - well, Peckham anyway. Meanwhile, Rodney's on the pull, with a classy new bird called Cassandra. Wonder what she'll think of Nelson Mandela House...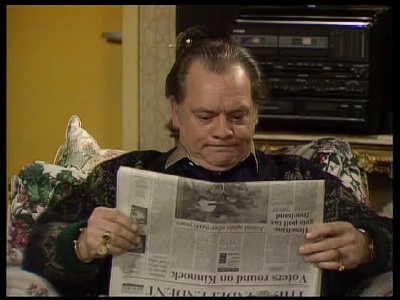 #15 - Three Men, a Woman and a Baby 8.29
Season 7 - Episode 6
Del's about to become a father, but even that can't cheer Rodney up. The Polar Cap is melting, the rainforest is dying, the sea is being poisoned, and he hasn't had 'a bit' for months. Maybe one of Del's new ponytail wigs could enhance his image in Cassandra's eyes...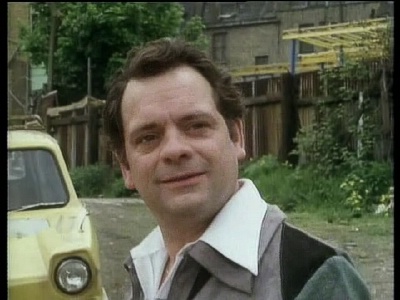 #16 - The Russians Are Coming 8.27
Season 1 - Episode 6
The threat of nuclear war looms over Peckham. What will become of the Nag's Head if the Russians attack? One things guaranteed: the Trotters will be sitting pretty in their DIY shelter...
Directors: Martin Shardlow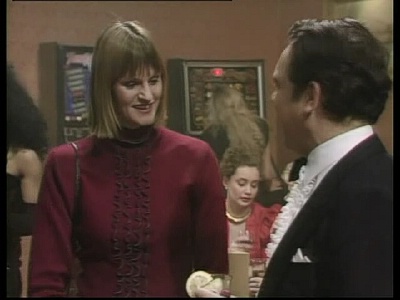 #17 - Little Problems 8.27
Season 6 - Episode 6
With his diploma in Computer Science, new job in Casandra's father's firm and impending marriage, Rodney's certainly on the up. Del's even promised to take care of his share of the flat deposit. Only problem is, Del's gone and got himself into a bit of bother over some hooky mobile phones with the less-than-understanding Driscoll brothers, and unless he comes up with £2,000 pretty sharpish they're going to take care of him. Rodney and Cassandra are married, and when he returns home from honeymoon, Del Boy gives him some good advice.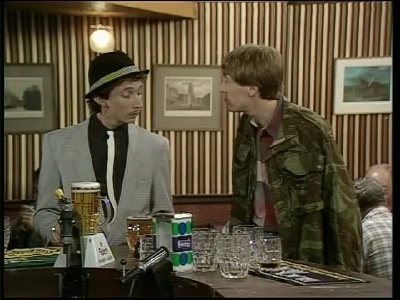 #18 - Video Nasty 8.25
Season 5 - Episode 5
Rodney gets a grant from the local college to make a film, but first he must come up with a viable screenplay. Del gets him a secondhand typewriter, and also suggests a storyline of 'A Rhino Loose in the City'. To make matters worse, the director, Mickey Pearce, fed up with waiting for Rodney to write the story, starts making porn films, only for Rodney to end up starring in one.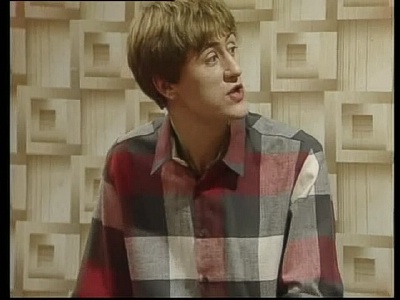 #19 - Hole in One 8.25
Season 4 - Episode 3
The Trotters are potless, so Uncle Albert comes to the rescue by having an 'accident' with the open cellar door of the Nag's Head.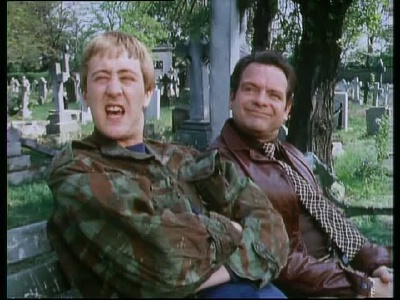 #20 - The Yellow Peril 8.24
Season 2 - Episode 5
Del's got a job painting a Chinese restaurant - but is he wise to get some help from Rodney 'Leonardo' Trotter?
Directors: Ray Butt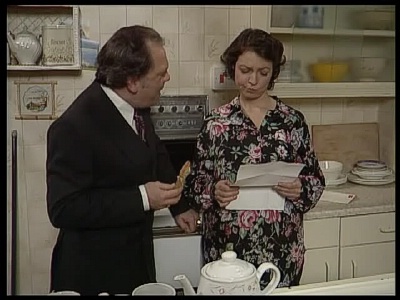 #21 - The Class of '62 8.24
Season 7 - Episode 4
A class of '62 reunion in the Nag's Head signals Roy Slater's return to Civvy Street after years in the nick. But why has the crooked ex-copper decided to come back to Peckham when he is universally loathed? Just as Trig, Del, Boycie and Denzil begin to believe that he really has changed for the better, Del discovers the real reason for his return...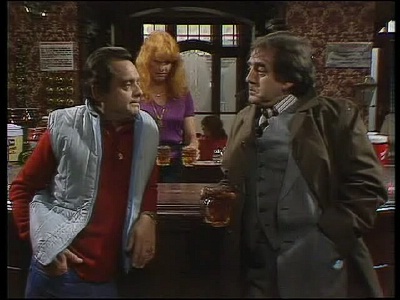 #22 - It Never Rains... 8.24
Season 2 - Episode 6
The Trotter family holiday is underway when Grandad runs into a bit of trouble with the Spanish police.
Directors: Ray Butt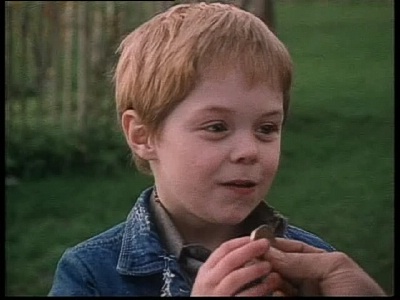 #23 - Happy Returns 8.22
Season 4 - Episode 1
Rodney's in love with Debbie from the newsagents. Could this mean the end of his dirty magazine fetish? Trouble is she's only 19, and 19 1/2 years ago Del was pretty friendly with her mum...
#24 - Chain Gang 8.22
Season 6 - Episode 3
It's the deal of a lifetime! Faced with the opportunity to buy 250 18-karat gold chains from retired jeweller Arnie, Del can't resist. Hastily a multi-million dollar business consortium is formed - well, Mike from the Nag's Head, Trig, Boycie, Uncle Albert and a reluctant Rodney, anyway. Everything's pretty cushty until Arnie's taken ill just as the deal is about to be sealed, and Del is left feeling that all that glitters...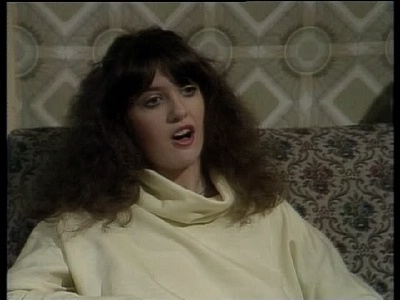 #25 - A Slow Bus to Chingford 8.19
Season 1 - Episode 5
Del has a dream: The Trotter corporate skyscraper, rising majestically against the Peckham skyline. It's time for the latest moneymaking scam, Trotter's Ethnic Tours. But, why are there no takers?
Directors: Martin Shardlow