The BEST Episodes of Dad's Army
Every episode ever - ranked by fan votes!
Last Updated: Aug 10, 2020
Introducing the Walmington-On-Sea home guard, a bunch of hapless old and young men who have kept people all over the world very amused for the past thirty seven years. Creator/Writers David Croft and Jimmy Perry made each episode of Dad's Army as funny as the previous one, with an element of humour which has survived decades. It has the most memorable catch phrases of any sitcom and due to our fondness of it, it's probably the most re-run show ever. The BBC keep an episode of it queued up in case of a fault at TV centre and it even successfully invaded the big screen with a memorable, well loved Dad's Army feature film made by Columbia pictures.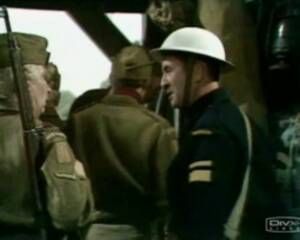 #1 - All is Safely Gathered In
Season 5 - Episode 8 - Aired Nov 24, 1972
Godfrey asks for a holiday from the platoon in order to help an old girlfriend who runs a farm to bring in the harvest. As it's important work Mainwaring brings all the platoon to help.
83 votes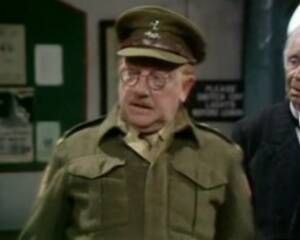 #2 - The Face on the Poster
Season 8 - Episode 6 - Aired Oct 10, 1975
Mainwaring has visions of promotion for himself and Wilson and of expanding the platoon into a company, so he embarks on a recruitment drive. A poster is drawn up and Jones is voted to be in it. Unfortunately a mix-up at the printers results in Jones being branded an escaped prisoner of war instead.
17 votes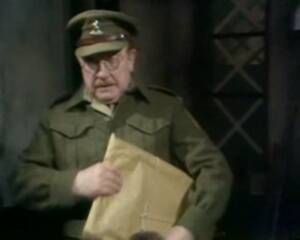 #3 - High Finance
Season 8 - Episode 5 - Aired Oct 3, 1975
Cpl Jones has problems with his bank account. When Mainwaring tries to help, he finds that the trail leads through the platoon, on to Mrs Pike, and ends with Mr Hodges.
19 votes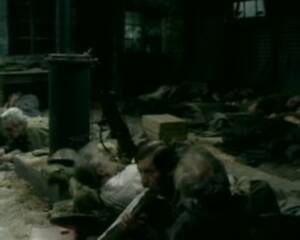 #4 - Battle School
Season 3 - Episode 2 - Aired Sep 18, 1969
The platoon travel to a secret location to be trained at a battle school. After a long train journey and a march in which they get hopelessly lost, they arrive late and end up missing two meals and the third is virtually inedible. Starving and tired the platoon take on the assault course in which they try their best to get back at Mainwaring for getting them lost. The platoon then have to capture the 'enemy's camp' held by Captain Rodrigues and his men. This task looks impossible but can Mainwaring save the day and win back the respect of his troops? Meanwhile Walker tries to raid the nearby farm to get food for his starving comrades.
65 votes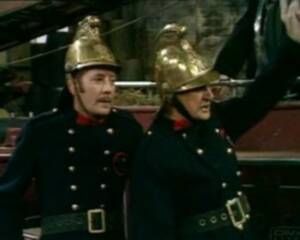 #5 - Brain Versus Brawn
Season 5 - Episode 10 - Aired Dec 8, 1972
During an exercise Mainwaring And the platoon have to find a way to gain access into an ammo dump After dressing up as firemen they are called to a real fire
19 votes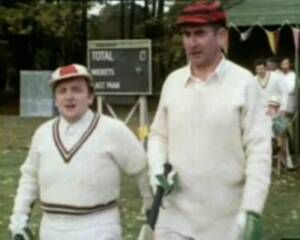 #6 - The Test
Season 4 - Episode 10 - Aired Nov 27, 1970
In a cricket Match between the platoon and the air raid wardens, Chief Warden Hodges has a secret weapon up his sleeve. He plans to use England's fast bowler Fred Trueman, but all does not go as planed.
28 votes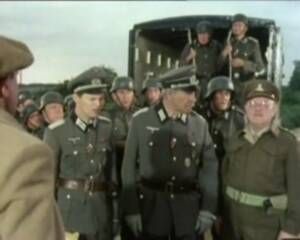 #7 - Ring Dem Bells
Season 8 - Episode 1 - Aired Sep 5, 1975
The Colonel orders Mainwaring and the platoon to make a training film with a couple of well known actors but unknown to Mainwaring they are to play the Germans. Mainwaring refuses to take part but the rest of the platoon are ordered to. When the filming is cancelled Mainwaring and the men still dressed as German soldiers are spotted in the local pub and the alarm is given.
26 votes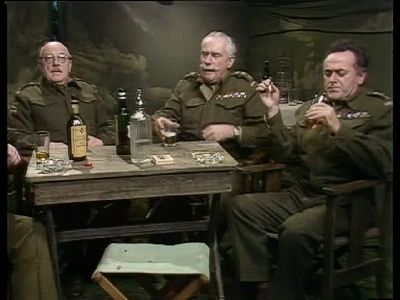 #8 - Fallen Idol
Season 4 - Episode 13 - Aired Dec 18, 1970
While the platoon are at a training camp Mainwaring gets drunk with the other officers during the night and misses the live grenade training the following morning. Later during the training one of the grenades lands in Jones van and Mainwaring rides to the rescue
23 votes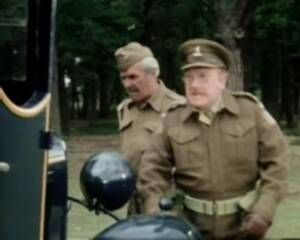 #9 - Everybody's Trucking
Season 7 - Episode 1 - Aired Nov 15, 1974
As all the road signs have been removed from the area, the platoon are ordered to put up temporary ones to help a large convoy on maneuvers that is due to drive through the area, but due to the condition of the ground the platoon's van gets stuck in the mud.
23 votes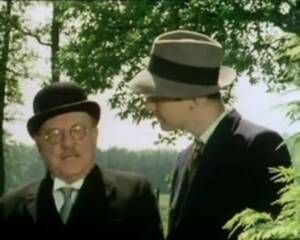 #10 - Is There Honey Still for Tea?
Season 8 - Episode 3 - Aired Sep 19, 1975
Godfrey's cottage is due to be demolished to make way for a new airfield but no-one can bring themselves to break the news to him until Jones finds out that he already knows. In the end Frazer, knowing the family history of the General in charge, bribes him to get the airfield moved 200 yards. This results in some rather amusing consequences. The door to Mainwaring's bank office is replaced with a paper door, apart from the insult of not having a proper door Mainwaring is even more annoyed at the fact that Pike the Colonel and Jones manage to destroy it within minutes of it being installed.
30 votes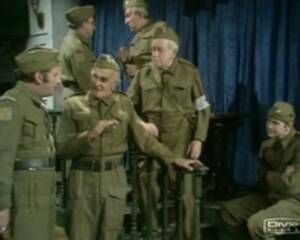 #11 - Keep Young and Beautiful
Season 5 - Episode 2 - Aired Oct 13, 1972
Vanity swoops through the platoon after Parliament decide that Home Guard members who are not fit for battle must be reassigned to the A.R.P. and A.R.P wardens that are fit should be reassigned to the Home Guard. The platoon obviously don't want this to happen so resort to some rather shocking measures to fool the Area Commander into believing they are suitable to stay where they are.
27 votes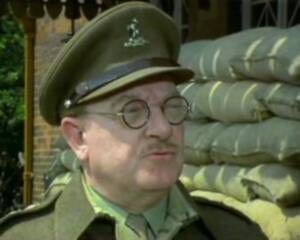 #12 - The Royal Train
Season 6 - Episode 3 - Aired Nov 14, 1973
When news that the King is to travel through Warmington-On-Sea, by train, Capt Mainwaring and the platoon, are detailed to provide an honor guard,then the local stopping train breaks down on the main line,and the King's train is due any time.
23 votes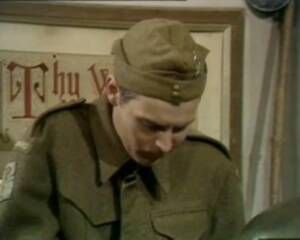 #13 - Don't Forget the Diver
Season 4 - Episode 2 - Aired Oct 2, 1970
During home guard maneuvers LCpl Jones disguised as a log and helped by Frazer in a diving suit floats down the river in order to attack the Eastgate platoons headquarters
35 votes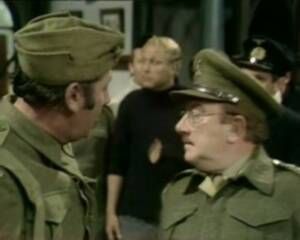 #14 - The Deadly Attachment
Season 6 - Episode 1 - Aired Oct 31, 1973
The platoon finally get to grips with the enemy when they have to guard some Nazi Submariners but the Germans turn the tables on Mainwaring and try to escape but somehow Jones ends up with a grenade down his trousers
63 votes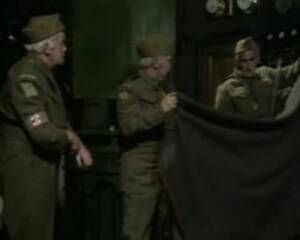 #15 - Put That Light Out!
Season 4 - Episode 7 - Aired Nov 6, 1970
The platoon are manning the local lighthouse and they accidently switch on the light and can't find a way to switch it off During an upcoming air raid they must a way to cover up the glare
28 votes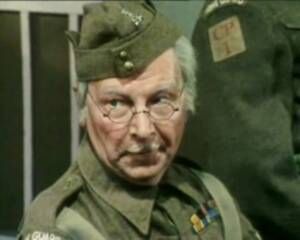 #16 - We Know Our Onions
Season 6 - Episode 4 - Aired Nov 21, 1973
The platoon have gone away to a camp to undergo an efficiency test Meanwhile Walker has a van load of onions to sell to Hodges. Later with no blank shells to use on the test Mainwaring has a brain wave and he uses the onions as ammunition to pass the test
23 votes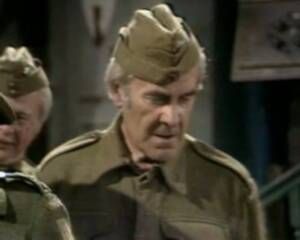 #17 - The Recruit
Season 6 - Episode 7 - Aired Dec 12, 1973
Capt Mainwaring has gone into hospital for an operation on an ingrowing toenails. Meanwhile Wilson as acting C.O. has asked the Vicar and the Verger to join the platoon to make up the numbers.
54 votes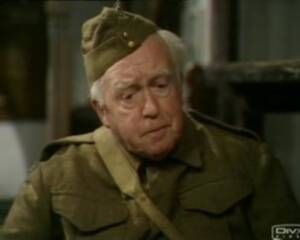 #18 - The Honourable Man
Season 6 - Episode 5 - Aired Nov 28, 1973
When a relative of Sergeant Wilson dies, he inherits the title, Then when a Russian factory worker visits the town, to boost Anglo-Russian relations,Mainwaring has been asked to present the key of the town, until the mayor hears about Wilson's title, and asks Mainwaring to step down.
48 votes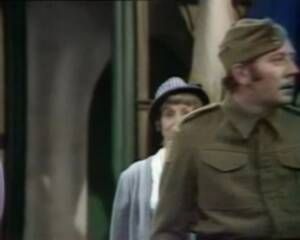 #19 - Mum's Army
Season 4 - Episode 9 - Aired Nov 20, 1970
Captain Mainwaring decides to enlist women to the platoon to assist with the war effort. After initial interviews go rather less than satisfactory, a Mrs. Fiona Grey walks into his office and into his life. Mainwaring is flattered that Fiona not only has similar views to him about the war, but also is complementary about his persona. He finds himself falling in love, unfortunately the men very quickly realise and start to gossip behind his back and Fiona decides to leave, but can Mainwaring get to the station in time to stop her?
30 votes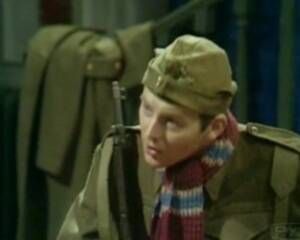 #20 - When Did You Last See Your Money?
Season 5 - Episode 9 - Aired Dec 1, 1972
Lance Corporal Jones has mislaid £500 that has been collected by the merchants to build a center for the local people Frazer hypnotizes Jones and after a long search the money finally turns up.
52 votes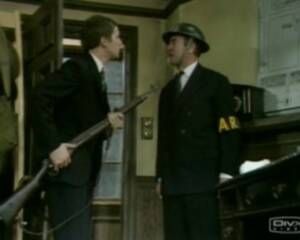 #21 - Something Nasty in the Vault
Season 3 - Episode 5 - Aired Oct 9, 1969
During an air raid an unexploded bomb lands on the bank Mainwaring and Wilson find where the bomb has landed and secure it until the bomb disposal people arrive.
67 votes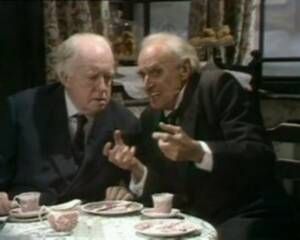 #22 - The Godiva Affair
Season 7 - Episode 4 - Aired Dec 6, 1974
The platoon are dressed as Morris Dancers for a local show when Jones comes to Capt. Mainwaring with a problem concerning Mrs Fox. Jones thinks she is seeing the town clerk and wants Mainwaring to sort it out for him.
24 votes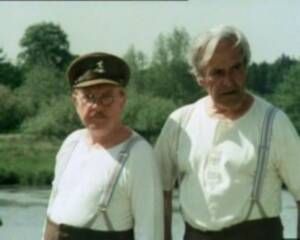 #23 - Come In, Your Time Is Up
Season 8 - Episode 4 - Aired Sep 26, 1975
Captain Mainwaring gives a lecture on field craft in the vicar's garden, covering what to eat and how to erect a tent. Later, apart from having to put with the vicar, verger, Hodges and a gang of boy scouts, their field manoeuvres are also interrupted by three German fliers who have been shot down and are trapped in their dinghy in the middle of the lake... ""Handi hoch! Handi hoch!""
24 votes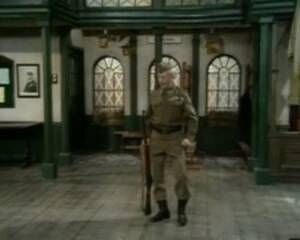 #24 - A. Wilson (Manager?)
Season 4 - Episode 11 - Aired Dec 4, 1970
Sgt Wilson becomes a manager of his own branch and gets a commission on the same day but hours later his new branch has been destroyed during an air raid Mainwaring offers him his old job back and his old rank.
27 votes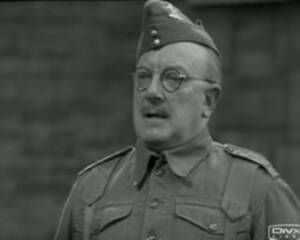 #25 - Room at the Bottom
Season 3 - Episode 6 - Aired Oct 16, 1969
Capt Mainwaring is found not to have held the Kings Commission so he is reduced to the ranks and Sgt Wilson takes over command of the platoon After a disastrous war game against the Eastgate Platoon his men ask the Colonel for him to be reinstated
62 votes