The Best Episodes of Dad's Army
Intoducing the Walmington-On-Sea home guard, a bunch of hapless old and young men who have kept people all over the world very amused for the past thirty seven years. Creator/Writers David Croft and Jimmy Perry made each episode of Dad's Army as funny as the previous one, with an element of humour which has survived decades. It has the most memorable catch phrases of any sitcom and due to our fondness of it, it's probably the most re-run show ever. The BBC keep an episode of it queued up incase of a fault at TV centre and it even successfully invaded the big screen with a memorable, well loved Dad's Army feature film made by Columbia pictures.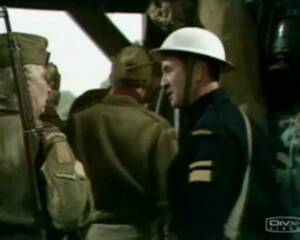 #1 - All is Safely Gathered In
Season 5 - Episode 8
Godfrey asks for a holiday from the platoon in order to help an old girlfriend who runs a farm to bring in the harvest. As it's important work Mainwaring brings all the platoon to help.
21 votes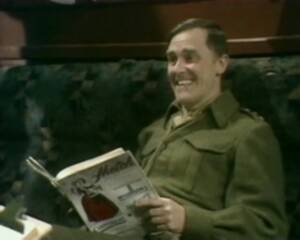 #2 - The Bullet is Not for Firing
Season 3 - Episode 4
When a low flying German aircraft. attacks Warmington On Sea. the platoon under the command of Lance Cpl Jones, fire at the aircraft, and use up all their ammunition. Mainwaring is furious, and orders an investigation.
28 votes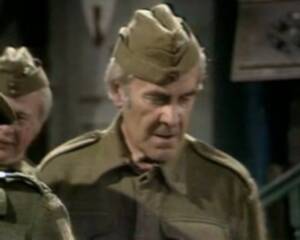 #3 - The Recruit
Season 6 - Episode 7
Capt Mainwaring has gone into hospital for an operation on an ingrowing toenail Meanwhile Wilson as acting C O has Asked the Vicar and the Verger to join the platoon to make up the numbers
19 votes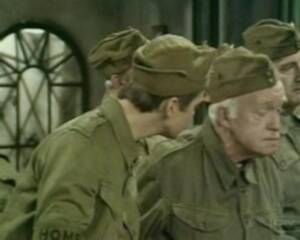 #4 - Man Hunt
Season 3 - Episode 12
The platoon are told to be on the lookout for any parachutes found lying about so Walker tells Mainwaring that he has found one. They also take on a dog which they use to track an escaped German pilot but accidently arrest a bird watcher
21 votes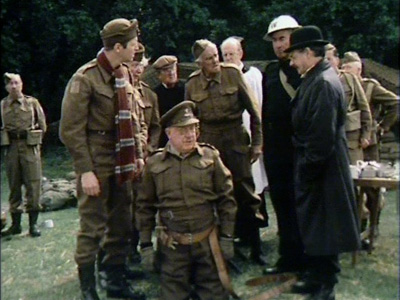 #5 - Number Engaged
Season 9 - Episode 5
The platoon take over from the regular army in guarding some vital telephone wires During an air raid a bomb lands in the wires and a way has to be found to get it down before it explodes
14 votes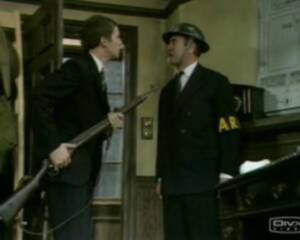 #6 - Something Nasty in the Vault
Season 3 - Episode 5
During an air raid an unexploded bomb lands on the bank Mainwaring and Wilson find where the bomb has landed and secure it until the bomb disposal people arrive.
29 votes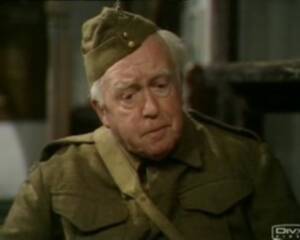 #7 - The Honourable Man
Season 6 - Episode 5
When a relative of Sergeant Wilson dies, he inherits the title, Then when a Russian factory worker visits the town, to boost Anglo-Russian relations,Mainwaring has been asked to present the key of the town, until the mayor hears about Wilson's title, and asks Mainwaring to step down.
15 votes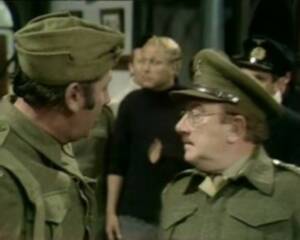 #8 - The Deadly Attachment
Season 6 - Episode 1
The platoon finally get to grips with the enemy when they have to guard some Nazi Submariners but the Germans turn the tables on Mainwaring and try to escape but somehow Jones ends up with a grenade down his trousers
27 votes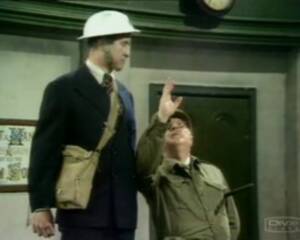 #9 - Branded
Season 3 - Episode 11
Godfrey asks to leave the platoon because he doesn't want to fight Mainwaring is furious and the rest of the platoon shun him until they find out that he was a hero from the first war So he rejoins the platoon as medical orderly
22 votes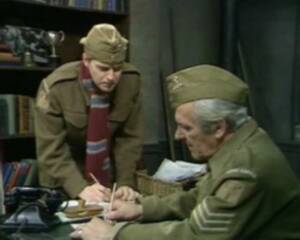 #10 - The Captain's Car
Season 7 - Episode 5
Lady Maltby offers her Rolls Royce to Capt Mainwaring for use as his staff car. After the car has been disguised with camouflage paint, it has to be repainted black, because the Mayor's car has run out of petrol, and there no official car to greet a visiting V.I.P.
18 votes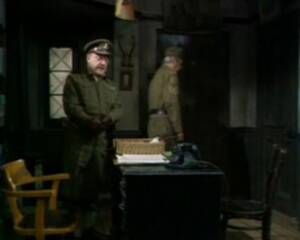 #11 - Turkey Dinner
Season 7 - Episode 6
When the platoon accidentally shoot a turkey they try and return it to the local farmer but he will not accept it so the men come up with the idea of providing a dinner for the local O.A.P's
18 votes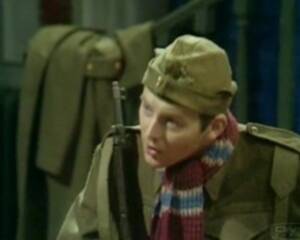 #12 - When Did You Last See Your Money?
Season 5 - Episode 9
Lance Corporal Jones has mislaid £500 that has been collected by the merchants to build a center for the local people Frazer hypnotizes Jones and after a long search the money finally turns up.
19 votes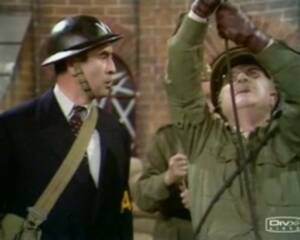 #13 - The Day the Balloon Went Up
Season 3 - Episode 8
The platoon captures a runaway barrage balloon and while trying to secure it Capt Mainwaring is carried aloft
22 votes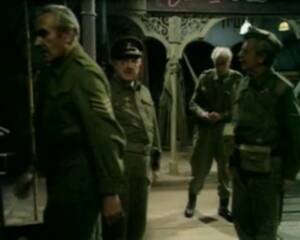 #14 - Menace from the Deep
Season 3 - Episode 10
The platoon are assigned guard duty on an isolated, disused pier for a week. However thanks to Pike's poor judgment over what to tie the boat too, they end up stranded with no contact with the mainland and no food. Attempts at Morse code only prompt Hodges to pursue the platoon to get them to 'Put that light out!' and he ends up stranded himself. If that wasn't enough Jones spots a mine has floated under the pier, but does Hodges have a solution that'll 'bowl them over'?
28 votes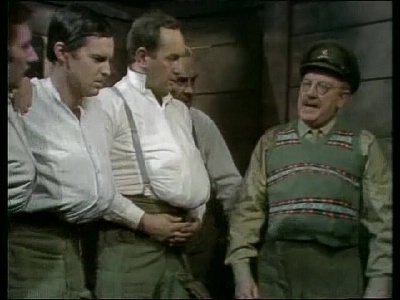 #15 - Sons of the Sea
Season 3 - Episode 14
Captain Mainwaring comes up with the idea of small armed patrols to wreak havoc with the enemy, using a small repossessed boat the bank has acquired. After a practice on the river they get lost in the fog and they think they have drifted across the Channel and are about to be captured by the Germans, but they are in for a shock when they find out where they really are.
19 votes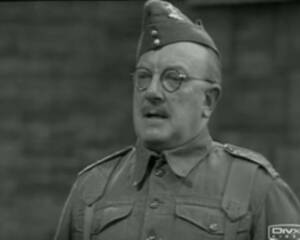 #16 - Room at the Bottom
Season 3 - Episode 6
Capt Mainwaring is found not to have held the Kings Commission so he is reduced to the ranks and Sgt Wilson takes over command of the platoon After a disastrous war game against the Eastgate Platoon his men ask the Colonel for him to be reinstated
26 votes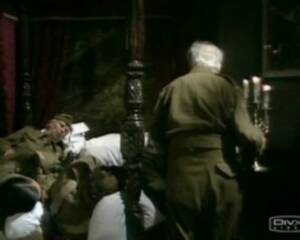 #17 - Things That Go Bump in the Night
Season 6 - Episode 6
The platoon get lost on a wild and stormy night and have to take shelter in a old and deserted house that is used for training tracking dogs When Pike gets his uniform wet he changes it for an old German uniform but when the dogs get loose, they chase Pike and the platoon across the fields
20 votes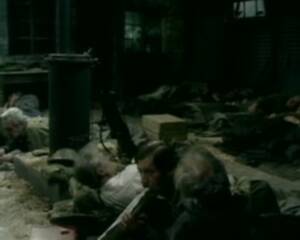 #18 - Battle School
Season 3 - Episode 2
The platoon travel to a secret location to be trained at a battle school. After a long train journey and a march in which they get hopelessly lost, they arrive late and end up missing two meals and the third is virtually inedible. Starving and tired the platoon take on the assault course in which they try their best to get back at Mainwaring for getting them lost. The platoon then have to capture the 'enemy's camp' held by Captain Rodrigues and his men. This task looks impossible but can Mainwaring save the day and win back the respect of his troops? Meanwhile Walker tries to raid the nearby farm to get food for his starving comrades.
29 votes
Watch on Amazon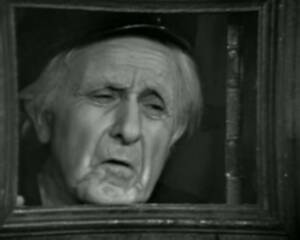 #19 - Museum Piece
Season 1 - Episode 2
With the shortage of weapons, Capt Mainwaring goes to the local museum, to see if any of the guns that are on display can be used, by the platoon.
37 votes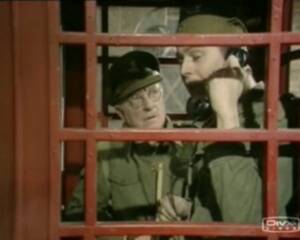 #20 - The Lion Has Phones
Season 3 - Episode 3
Capt Mainwaring teaches the platoon the tactical use of the phone system when a German plane crashes into the towns reservoir. Because Mainwaring and Wilson cannot decide what to do it is left to Walker to come up with a plan to make the Germans surrender
33 votes
#21 - Shooting Pains
Season 1 - Episode 6
When news that the Prime Minister is to pay a visit to the area a shooting contest is held to see which of the local platoons will form the honor guard Walker gets a crack shot from the theatre touring show ( Barbara Windsor ) to take part as a member of the platoon but a surprise is in store for everybody
29 votes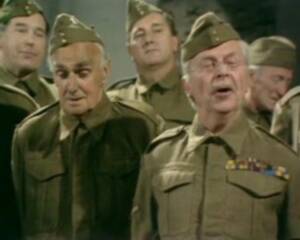 #22 - When You've Got to Go
Season 8 - Episode 2
Pike finally gets his call up papers and is to join the Airforce but when his blood that has been donated for the red cross is checked it is found to be from a rare group and he is excused military service Then he has to find a way to break the news to the platoon
21 votes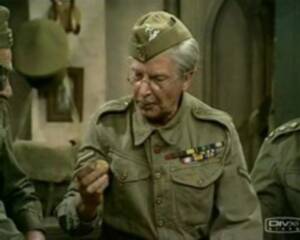 #23 - Big Guns
Season 3 - Episode 7
The platoon have taken charge of a large field gun and have to learn how to use it
31 votes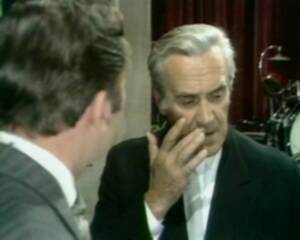 #24 - War Dance
Season 3 - Episode 9
The platoon hold a dance where Pike is going to announce his engagement to a local girl Sgt Wilson tries to get him to change his mind but Pike will not be put off.
26 votes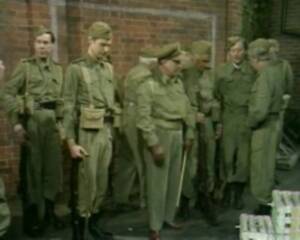 #25 - The Armoured Might of Lance Corporal Jones
Season 3 - Episode 1
Mainwaring is under orders to be more cooperative with the A.R.P. wardens. A task that's made very difficult by their newly appointed Chief. Walker strikes a deal with Jones to make it easier for him to carry rationed goods without being stopped by the police - he is to let the platoon use his butchers van as a troop carrier and ambulance by day and let Walker use it by night. He bribes Jones with the promise that Jones will receive petrol coupons for it. Unfortunately things don't entirely go to plan...
36 votes