The BEST Episodes of One Foot in the Grave
Every episode ever - ranked by fan votes!
Last Updated: Jun 23, 2020
Victor Meldrew, a man who, put simply, is annoyed by every one of life's 'challenges'!, has never been renowned for his patience and tolerance. When he's forced to take early retirement, he suddenly has plenty of time on his hands to rage against the petty annoyances of life and the people in it. His long-suffering wife Margaret just has to grin and bear it as her husband constantly moans and battles his way through his retirement years. Other regular characters are his neighbours, Patrick Trench and his wife Pippa, 'Family' friend Mrs Warboys and Nick Swainey, another neighbour.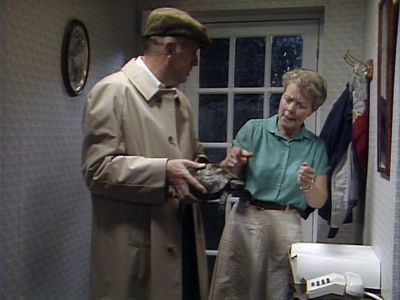 #1 - ''We Have Put Her Living In The Tomb''
Season 2 - Episode 2 - Aired Oct 11, 1990
The Meldrews are given the responsability of looking after their god-daughter's tortoise.
145 votes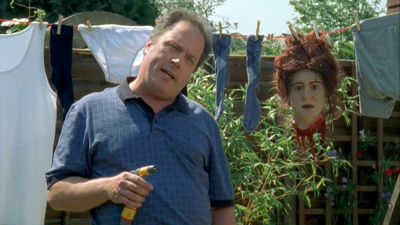 #2 - Tales Of Terror
Season 6 - Episode 2 - Aired Oct 23, 2000
In Mr. Swainey's production of 'Nosferatu The vampire', the actor who was supposed to play the vampire doesn't show up so Nick asks Victor to take the part. He did. Later, blood was found in Victor's digestive system during a test - after fearing the worst, the doctors discover that the blood was from an undercooked black pudding that was earlier given to Victor by Mrs. Warboys! later that week, whie on their way to visit the dreaded Ronnie and Mildred once more, Victor and Margaret are shocked to discover that Mildred has killed herself while playing a game of 'Happy Families' - they are even more shocked to discover that her body is still hanging outside the house!
111 votes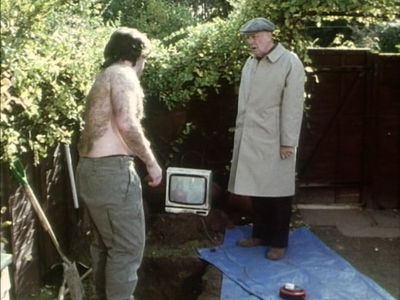 #3 - The Pit and the Pendulum
Season 4 - Episode 1 - Aired Jan 31, 1993
Victor is employing a workman in the garden, although he never seems to do any work. On the other side of the fence, Patrick has acquired a pet daschund called Denzil.
86 votes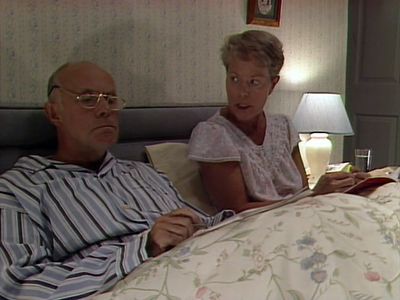 #4 - Dramatic Fever
Season 2 - Episode 3 - Aired Oct 18, 1990
Victor discovers a new talent - writing comedy. However, his views of comedy are somewhat different from everyone elses, and he finds himself without support.
87 votes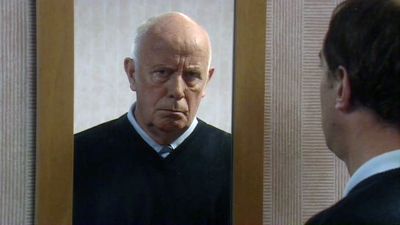 #5 - The Executioner's Song
Season 6 - Episode 1 - Aired Oct 16, 2000
Victor has a new job as a window-cleaner. Meanwhile, Patrick's plans for a quiet birthday are ruined after an unfortunate misunderstanding involving a modern art painting and Pippa finds herself in an adulterous affair.
83 votes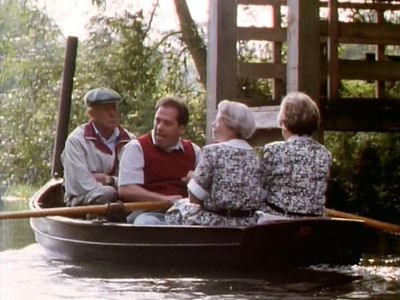 #6 - Hearts Of Darkness
Season 4 - Episode 3 - Aired Feb 14, 1993
During a trip to the countryside with Mrs Warboys and Mr Swainey, the Meldrews manage to get lost. Victor leaves the others to try to find help.
117 votes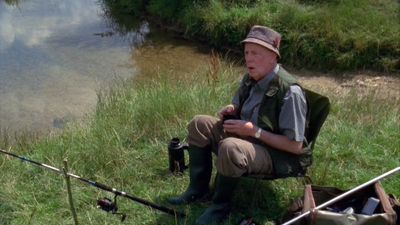 #7 - The Dawn Of Man
Season 6 - Episode 5 - Aired Nov 13, 2000
Victor's new fishing hobby leads to an unfortunate encounter with a fly-tipper. Meanwhile, a visit from Patrick's gay twin brother leaves Pippa feeling mentally and physically exhausted, especially when Patrick sits on a cork.
107 votes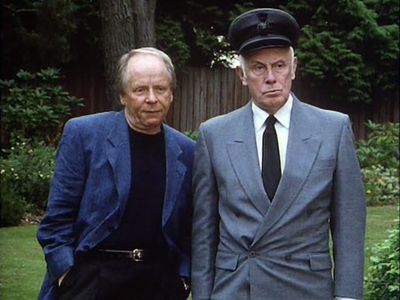 #8 - The Exterminating Angel
Season 5 - Episode 6 - Aired Jan 29, 1995
Romance is in the air for Mr. Swainey when he finally invites Tania the nurse out for a date. Victor takes a new job as a chauffeur but rapidly wipes out his employer's beloved fleet.
108 votes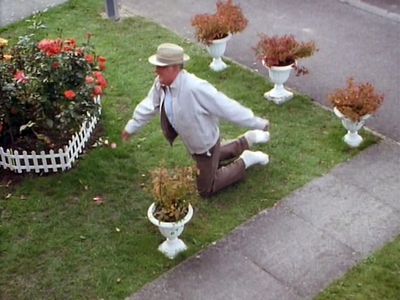 #9 - Warm Champagne
Season 4 - Episode 4 - Aired Feb 21, 1993
Victor returns from holiday with sunburnt feet. His mood doesn't improve, thanks to rows with the neighbours and the addition of a streetlamp to his bedroom furniture. This gives Margaret a dilemma when she is contacted by Ben, a pleasant man who she met on holiday.
117 votes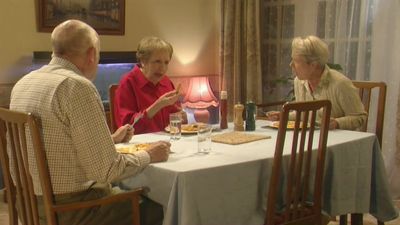 #10 - The Futility Of The Fly
Season 6 - Episode 3 - Aired Oct 30, 2000
Margaret regrets hiring an attractive cleaner to help around the house. Meanwhile, Mrs Warboys has a couple of nasty frights.
112 votes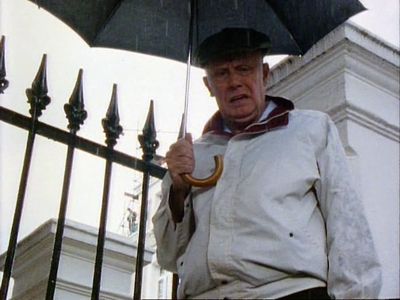 #11 - Only a Story
Season 5 - Episode 2 - Aired Jan 1, 1995
Mrs Warboys is staying with the Meldrews following the flooding of her house and is starting to irritate Margaret. However, Victor is a lot calmer than usual thanks to the reflexology treatment that he has started receiving.
110 votes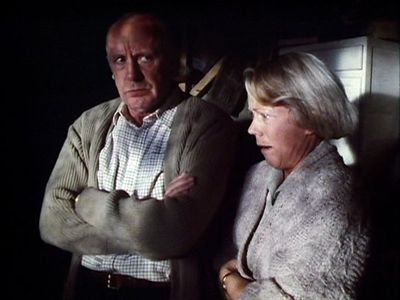 #12 - I'll Retire To Bedlam
Season 1 - Episode 4 - Aired Jan 25, 1990
After being stuck in the shed for over three hours, then forced to spend an entire day with his eyes closed after a visit to the optometrist, Victor cannot bear the trials of babysitting.
187 votes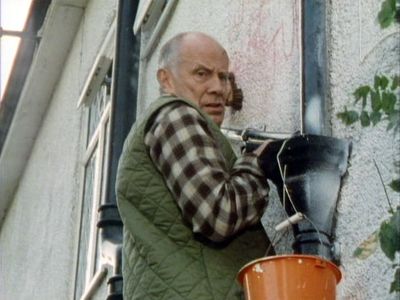 #13 - The Valley Of Fear
Season 1 - Episode 3 - Aired Jan 18, 1990
After being mugged whilst photographing badgers, and having his house sprayed with the phrase 'The Man Who Lives Here Is A Turd', Victor decides to hold a crime prevention meeting.
168 votes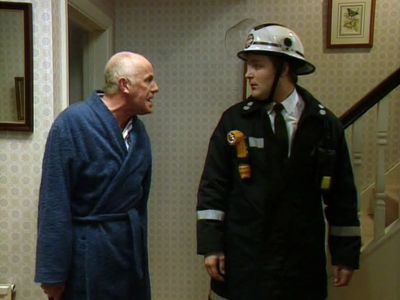 #14 - Secret Of The Seven Sorcerers
Season 4 - Episode 6 - Aired Mar 7, 1993
Victor is preparing for a meeting of his magician's club. He now has a job as a lollipop man, but is being bothered by hoax calls from the fire brigade. Patrick and Pippa are due to visit the Meldrews' for a reconciliation meal, but Patrick isn't looking forward to the experience.
110 votes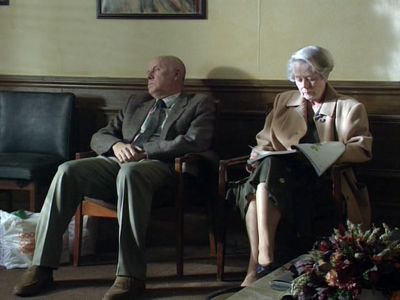 #15 - Rearranging The Dust
Season 5 - Episode 4 - Aired Jan 15, 1995
When Victor and Margaret visit their solicitors in order to make a will they discover precisely why a waiting room is so-called.
77 votes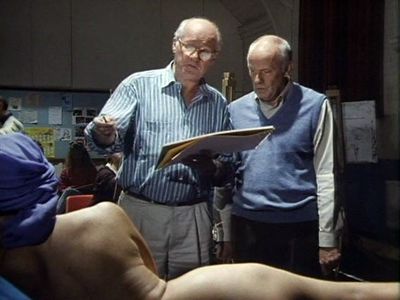 #16 - The Eternal Quadrangle
Season 1 - Episode 5 - Aired Feb 1, 1990
Although Margaret is glad that Victor finally has a hobby to occupy his time, she is less pleased to discover that it involves painting nudes.
132 votes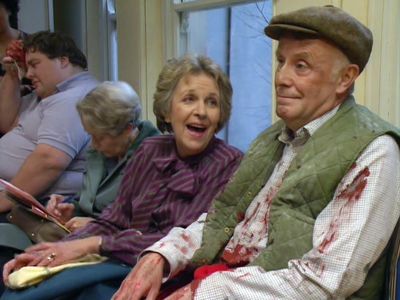 #17 - The Worst Horror of All
Season 3 - Episode 6 - Aired Mar 8, 1992
Even a shed falling on him cannot upset Victor when he finally gets a new job. However, before starting work he must first contend with some unwanted visitors and a trip to the BBC organised by Mrs Warboys.
112 votes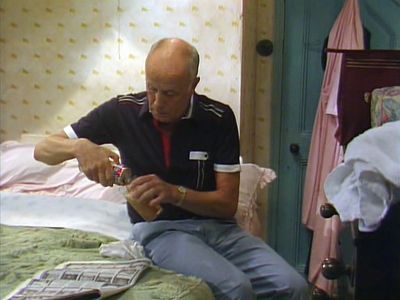 #18 - Love and Death
Season 2 - Episode 5 - Aired Nov 8, 1990
When the Meldrews visit some friends on the South Coast, Victor is given a surprise.
113 votes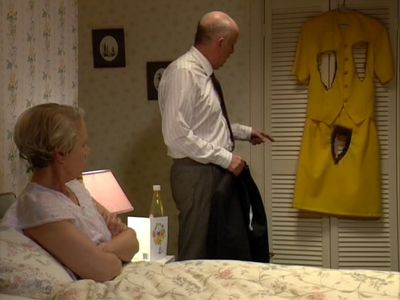 #19 - Descent Into The Maelstrom
Season 4 - Episode 2 - Aired Feb 7, 1993
Margaret falls ills to nervous exhaustion that has been building up over the last 34 years. She has little chance for peace and quiet in which to recuperate, especially with Victor's problems with gorilla suits and the waste disposal system. She is however cheered by a visit from an old friend.
114 votes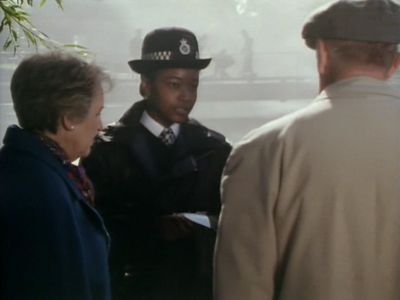 #20 - Dreamland
Season 3 - Episode 2 - Aired Feb 9, 1992
Margaret is having a recurring dream about murdering someone who looks like Victor. However, it's Margaret who is starting to irritate Victor. That is, until she disappears.
115 votes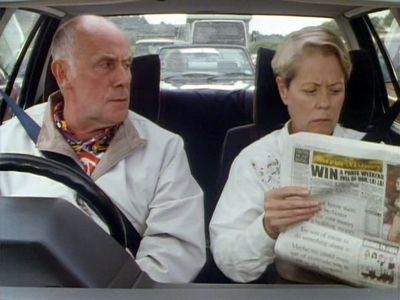 #21 - The Beast In The Cage
Season 3 - Episode 4 - Aired Feb 23, 1992
The Meldrews and Mrs Warboys get stuck in Bank Holiday traffic.
109 votes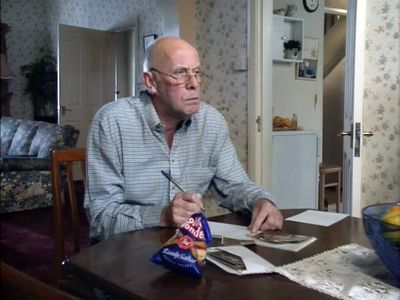 #22 - The Trial
Season 4 - Episode 5 - Aired Feb 28, 1993
Victor has been selected for jury service. He hasn't been required in court yet, but he is on call so he is stuck in the house all day and must somehow beat his boredom.
114 votes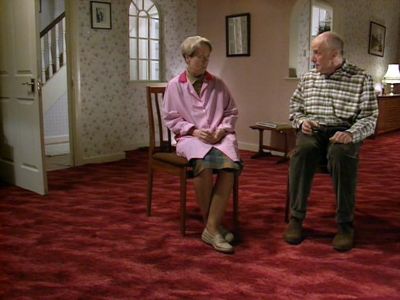 #23 - Monday Morning Will Be Fine
Season 3 - Episode 1 - Aired Feb 2, 1992
After a burglary Victor decides not to replace his television set in order to give him and Margaret more opportunity to get out of the house. However, a trip to the pub results in a disconcerting experience with an old friend.
122 votes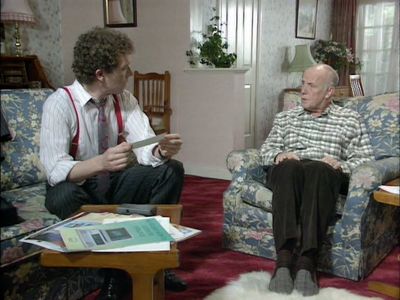 #24 - The Broken Reflection
Season 3 - Episode 3 - Aired Feb 16, 1992
Alfred, Victor's accident prone brother, is making his first visit from New Zealand for 25 years. Victor is not looking forward to his stay, preferring to act as a neighbourhood vigilante.
120 votes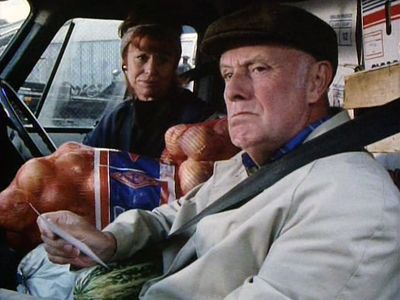 #25 - The Affair Of The Hollow Lady
Season 5 - Episode 3 - Aired Jan 8, 1995
Victor thinks that the woman in the greengrocers fancies him. Meanwhile, Mrs Warboys has won a wax model of herself and the Meldrews are having problems with their door locks.
82 votes