The Best Episodes of Yes Minister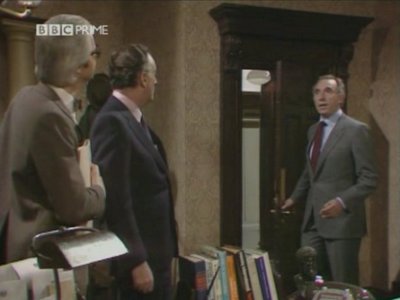 #1 - The Skeleton in the Cupboard 8.59
Season 3 - Episode 3
Jim uses a costly mistake from Sir Humphrey's past to escape chastising an efficient local council for being late with their paperwork.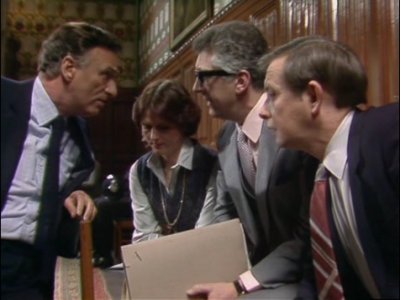 #2 - A Question of Loyalty 8.54
Season 2 - Episode 7
Jim and Sir Humphrey pass the buck to protect each other when they appear before a select committee investigating charges of waste in Hacker's ministry, until Jim's higher loyalties are called upon.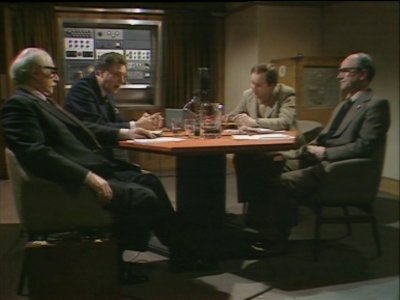 #3 - Jobs for the Boys 8.42
Season 1 - Episode 7
Jim goes on radio to support the Solihull project a Government, union and private enterprise building scheme, that he has inherited from the last administration, but unknown to him the project is close to bankruptcy, Sir Humphrey hopes to save the deal by offering a Quango to the director of the bank involved
Directors: Sydney Lotterby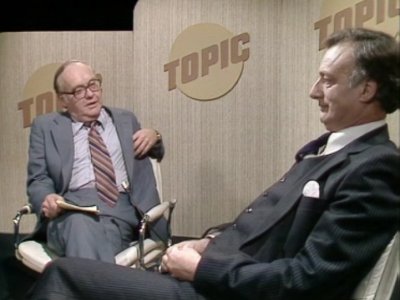 #4 - Big Brother 8.38
Season 1 - Episode 4
When the Government is planning to introduce a national database, Jim wants to bring in safe guards, but Sir Humphrey stalls until with some help from the opposition, Jim gets his way.
Directors: Sydney Lotterby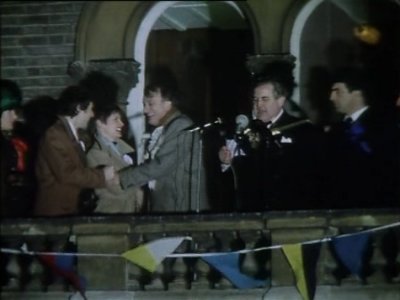 #5 - Open Government 8.37
Season 1 - Episode 1
Jim Hacker wins a seat in the election and is given a cabinet post in the new government He meets the permanent secretary for his department Sir Humphrey Appleby but Jim decides to change the way things are done in the civil service so Sir Humphrey starts a plan to stop him
Directors: Stuart Allen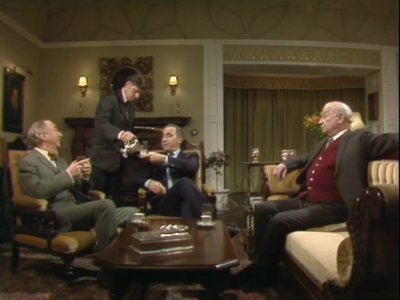 #6 - Doing the Honours 8.33
Season 2 - Episode 2
When Jim learns that he can block civil servant's honours, he blackmails them into cutting their budgets, but when he hears that he might be in line for an honorary degree, he has to back down.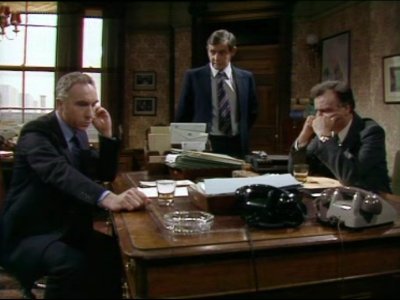 #7 - The Writing on the Wall 8.31
Season 1 - Episode 5
A rumour starts that Jim's department is about to be axed. So with help from Sir Humphrey, they try and defeat the Prime Minister's plans.
Directors: Sydney Lotterby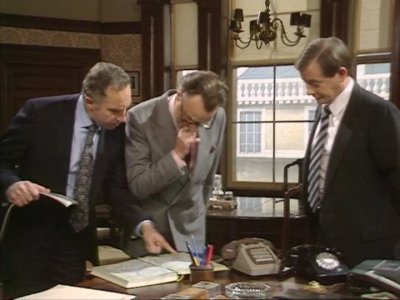 #8 - The Bed Of Nails 8.29
Season 3 - Episode 5
Jim accepts an unpopular position pushing a transportation bill desired by No 10, but opposed by everyone else.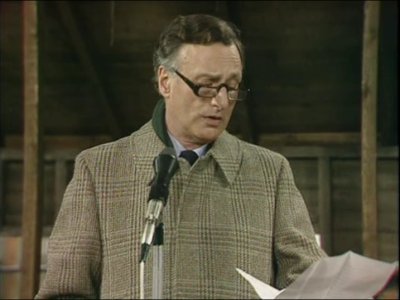 #9 - The Quality of Life 8.29
Season 2 - Episode 6
Sir Humphrey uses Jim's promise to keep a popular city farm project open to get special permission for an additional nine floors on a proposed skyscraper.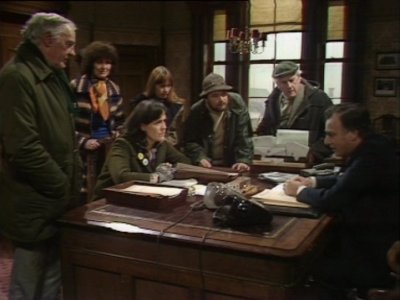 #10 - The Right to Know 8.29
Season 1 - Episode 6
Jim faces rebellion at home and in the office over the removal of protected status from a badger habitat, while he tries to circumvent Sir Humphrey's efforts to keep him ignorant of things.
Directors: Sydney Lotterby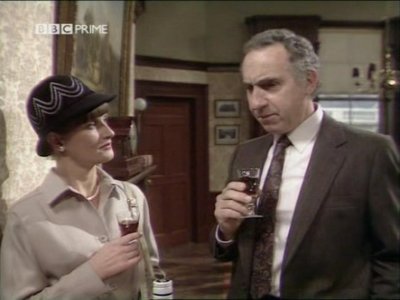 #11 - Equal Opportunities 8.27
Season 3 - Episode 1
Jim decides to promote more women to high civil service positions despite Sir Humphrey's opposition.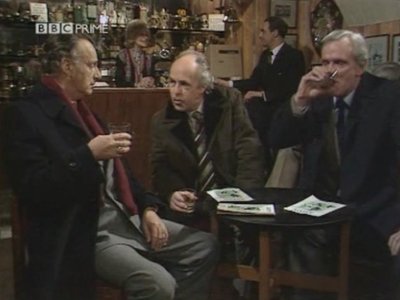 #12 - The Middle-Class Rip-Off 8.23
Season 3 - Episode 7
Jim and Sir Humphrey collide when Jim acts as an MP to sell an art gallery and museum in his district to support a popular local soccer club.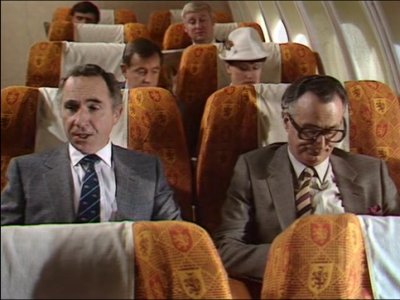 #13 - The Moral Dimension 8.19
Season 3 - Episode 4
Jim is forced to back down about exposing bribery used to obtain a lucrative foreign contract when Bernard allows a valuable vase from a foreign government to be undervalued so that Mrs. Hacker can keep it.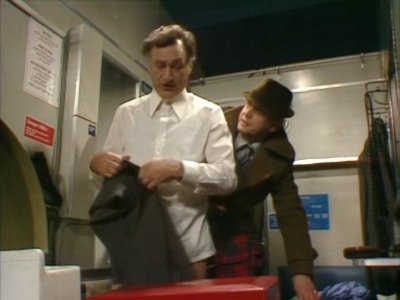 #14 - The Official Visit 8.19
Season 1 - Episode 2
When the leader of an African country is killed in a coup, his successor, who is an old friend of Jim's, comes in his place. They negotiate a £50 million deal to help buy oil exploration equipment.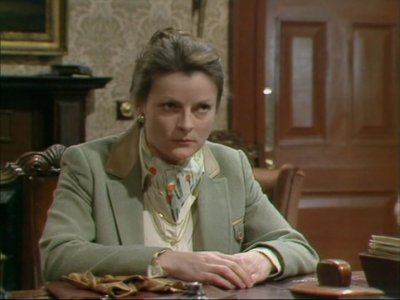 #15 - The Greasy Pole 8.14
Season 2 - Episode 4
Jim has the chance of creating jobs,and saving a chemical company, when they are offered the chance to manufacture a highly dangerous chemical, but when the news gets out that it might be too dangerous, he has to back down.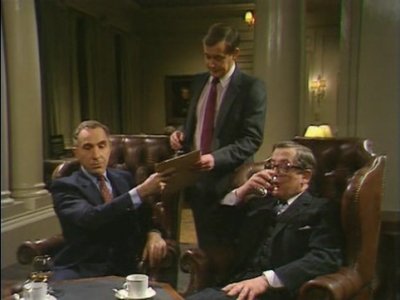 #16 - The Devil You Know 8.13
Season 2 - Episode 5
When Jim is betrayed by a Cabinet colleague over his plans to bring in jobs for British workers, he thinks about leaving Westminster and becoming a European Commissioner, But when Sir Humphrey learns who his replacement will be, he tries to change Jim's Mind.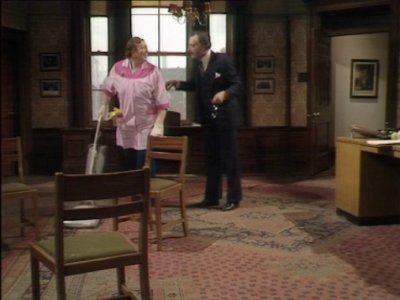 #17 - The Economy Drive 8.11
Season 1 - Episode 3
Jim Hacker is determined to reduce the Civil Service, but he is frustrated by Sir Humphrey, and the only numbers he can alter are the numbers of tea ladies.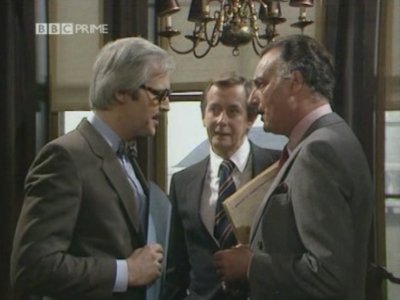 #18 - The Challenge 8.09
Season 3 - Episode 2
When Jim tackles local council administration and civil defense, he runs afoul of a BBC interviewer.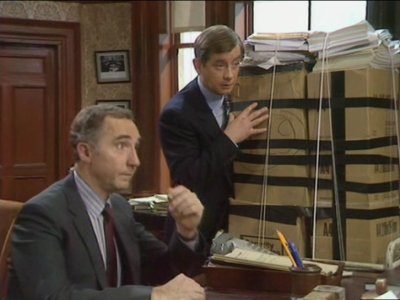 #19 - The Death List 8.03
Season 2 - Episode 3
When Jim learns that when in opposition he was bugged by the secret service, he decides to bring in legislation to kerb the bugging. only to find out that he is on the death list of a group of terrorist's, and the best way to find them, is by bugging phone lines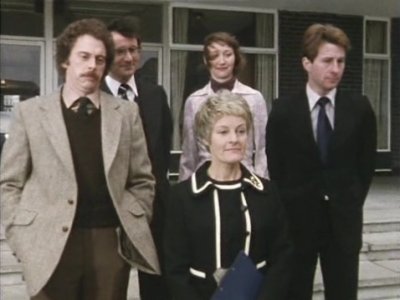 #20 - The Compassionate Society 8.00
Season 2 - Episode 1
When Jim learns that a brand new hospital still has no medical staff, but hundreds of civil servants working there, he proposes that half of the civil servants be sacked and use the money saved to open wards with medical staff.
Directors: Peter Whitmore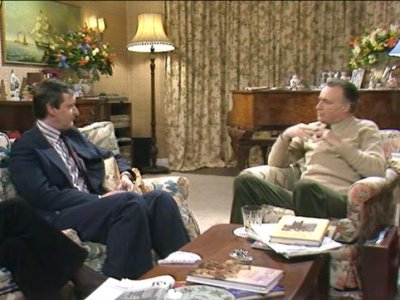 #21 - The Whisky Priest 7.77
Season 3 - Episode 6
Jim faces opposition from all sides when he learns that British munitions have been sold to terrorist groups and he decides to start an inquiry into how it happened.