The BEST Episodes of Last of the Summer Wine
Every episode ever - ranked by fan votes!
Last Updated: Dec 28, 2020
The longest running comedy series in the world started out, as many British comedy successes did, with a 1973 episode of the BBC series "Comedy Playhouse". The basis was simple but complex at the same time. It tells us the stories of three old men, who in all essence couldn't be more young at heart. The original trio consisted of Bill Owen, as Compo Simmonite, the scruffiest man in Yorkshire, with only two passions in life: his ferrets and Nora Batty (Kathy Staff). The second man of the group, Norman Clegg, played by Peter Sallis, was from the beginning shown as the most timid of the group, and also the one who gets carried away by the crazy ideas and schemes of his companions, which always seem to get him in trouble. Initially the third man of the group was Blamire, played by Michael Bates, but he was soon replaced by Foggy Dewhurst (Brian Wilde) who always seems to have a scheme or a story that somehow leads to his old days as a war hero... or so he says. In 1986 Bri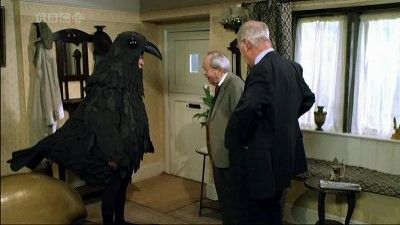 #1 - The Crowcroft Challenge
Season 28 - Episode 7 - Aired Sep 2, 2007
Alvin and Truly tie one on in a bar and Alvin volunteers to complete the Crowcroft Challenge - a task that has never been completed. Howard volunteers when he realizes that he might be able to get together with Marina during the Challenge.
1 votes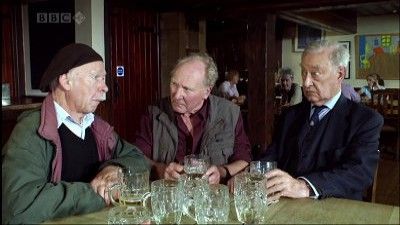 #2 - Sinclair and the Wormley Witches
Season 28 - Episode 10 - Aired Sep 23, 2007
While standing on a hillside admiring the view, Alvin, Truly, and Entwistle get stoned by a stranger. Smiler does some witchcraft. Pearl & Nelly track Howard.
1 votes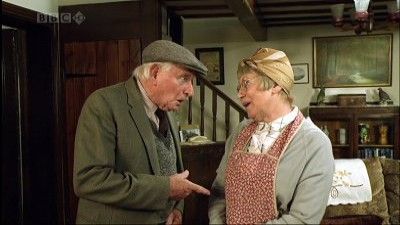 #3 - In Which Howard Gets Double Booked
Season 28 - Episode 4 - Aired Aug 12, 2007
Howard decides it's time to take Pearl out for a dinner to the "Fox and Duck" - so Pearl invites Nelly to come with, and Truly invites Marina to go with, now if only Howard knew about it.
2 votes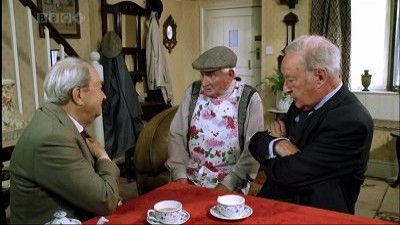 #4 - Will the Nearest Alien Please Come In
Season 28 - Episode 5 - Aired Aug 19, 2007
Science-fiction addict Kevin believes aliens from outer space may have landed. Truly, Clegg and Alvin help to convince him he is right.
1 votes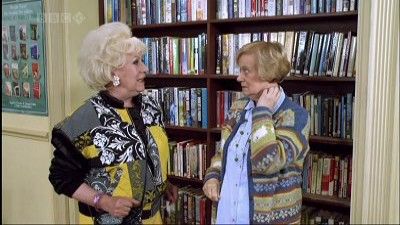 #5 - Elegy for Small Creature and Clandestine Trackbike
Season 28 - Episode 6 - Aired Aug 26, 2007
Howard has purchased a track bike and is desperate to hide it from Pearl.
1 votes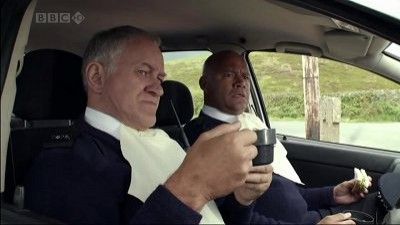 #6 - Must Be Good Dancer
Season 28 - Episode 8 - Aired Sep 9, 2007
Tom decides that Smiler should answer an ad looking for a dance partner so Truly and gang decide to turn him into "Fred Astaire"; Barry has Glenda help him find the mysterious squeak in his car.
1 votes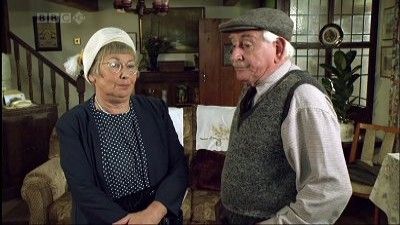 #7 - In Which Howard Remembers Where He Left His Bicycle Pump
Season 28 - Episode 9 - Aired Sep 16, 2007
Pearl, Miss Davenport, Nora Batty, Nelly, Ivy, and Glenda have entered a baking contest. Howard runs into an old flame while out with Truly, so he takes it upon himself to help the two get back together.
1 votes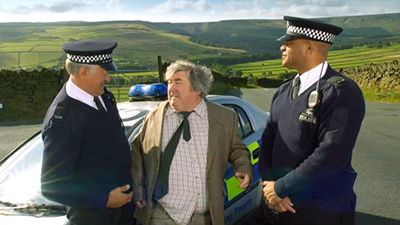 #8 - A Short Introduction to Cooper's Rules
Season 29 - Episode 3 - Aired Jul 6, 2008
Policemen Cooper and Walsh are looking to have a quiet day out, but while trying to avoid everyones problems they end up kidnapping a vicar, believing its the best think for him.
1 votes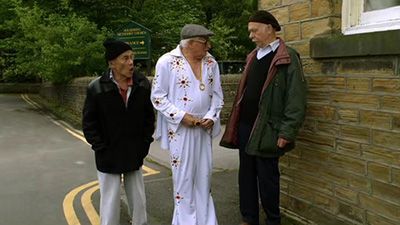 #9 - All That Glitters is Not Elvis
Season 29 - Episode 5 - Aired Jul 20, 2008
After witnessing Lance trying to convince his wife that Elvis does truly indeed still live, Alvin and Entwistle conceive a plan to make The King appear.
4 votes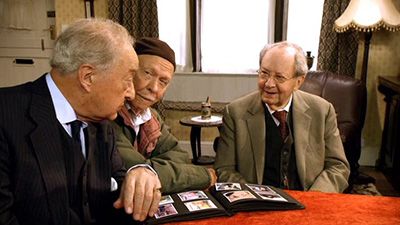 #10 - It's Never Ten Years
Season 29 - Episode 10 - Aired Aug 24, 2008
Clegg and Truly reminisce fondly about their old friend Compo, who suffered at the hands of Nora Batty - and them.
4 votes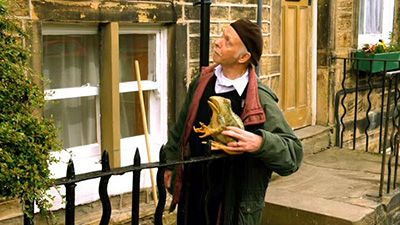 #11 - Enter the Finger
Season 29 - Episode 1 - Aired Jun 22, 2008
Barry is tired of being outperformed in fitness by his physically fit neighbour, so his friends decide to help him out.
4 votes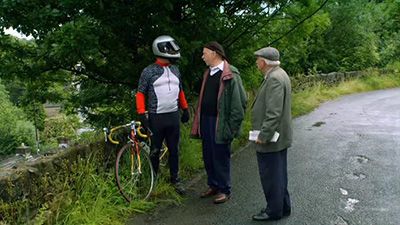 #12 - Will the Genuine Racer Please Stand Up?
Season 29 - Episode 2 - Aired Jun 29, 2008
Howard disguises himself like a racer to escape Pearl's watchful eye but discovers disguises have effects he didn't bargain for when Aunty Wainwright mistakes him for Tom.
4 votes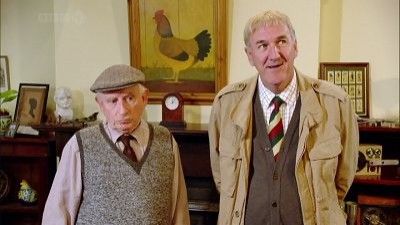 #13 - The Rights of Man (Except for Howard)
Season 31 - Episode 3 - Aired Aug 8, 2010
Howard is missing home, and Hobbo concocts various schemes to have Pearl take Howard back. Meanwhile, Barry is missing his hearty meals and Toby and Morton lament being divorced.
4 votes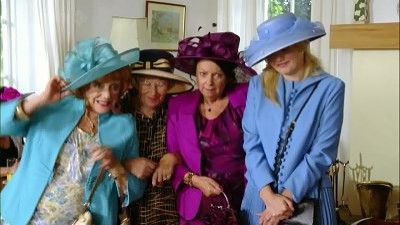 #14 - How Not to Cry at Weddings
Season 31 - Episode 6 - Aired Aug 29, 2010
In this final episode of the long-running comedy, everyone is getting ready for a wedding - prompting Howard and Pearl to look back at their relationship. Meanwhile, Alvin flirts with Stella, Toby tries to smarten himself up in a bid to win back Monica, and Clegg worries that he's forgotten something important.
4 votes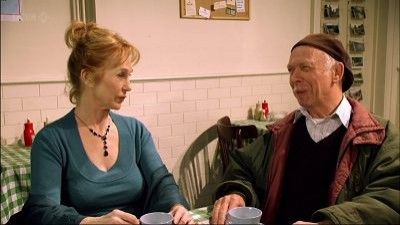 #15 - Eva's Back in Town
Season 29 - Episode 6 - Aired Jul 27, 2008
Eva, who happens to be a woman from Alvin's past, finds a way to make Howard's life even more complicated.
3 votes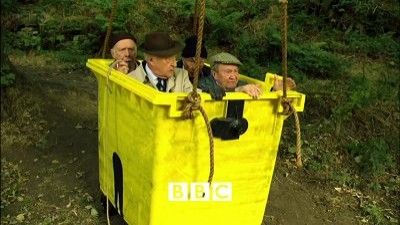 #16 - In Which Romance Isn't Dead - Just Incompetent
Season 29 - Episode 7 - Aired Aug 3, 2008
Barry decides to help his lonely neighbour find a girlfriend.
3 votes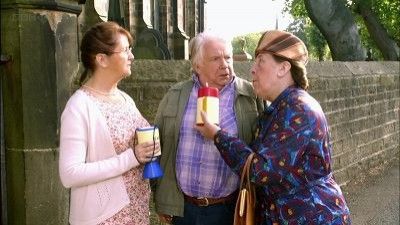 #17 - The Mischievous Tinkle in Howard's Eyes
Season 29 - Episode 8 - Aired Aug 10, 2008
Howard attempts to contact other nature lovers but finds out there are better ways than the mobile phone to do so.
3 votes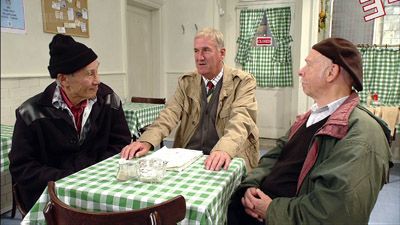 #18 - The Mother of All Mistakes - Or Is It?
Season 30 - Episode 2 - Aired Apr 26, 2009
Adopted as a baby, former milkman and undercover secret agent Hobbo is determined to trace his natural mother.
3 votes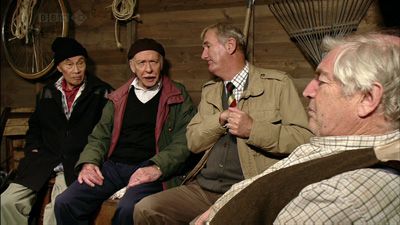 #19 - Goodnight Sweet Ferret
Season 30 - Episode 10 - Aired Jun 21, 2009
When word goes around town that Old Heptonstall is looking for volunteers, Hobbo and his army of volunteers, namely Alvin and Entwistle, go and visit him without a second thought.
3 votes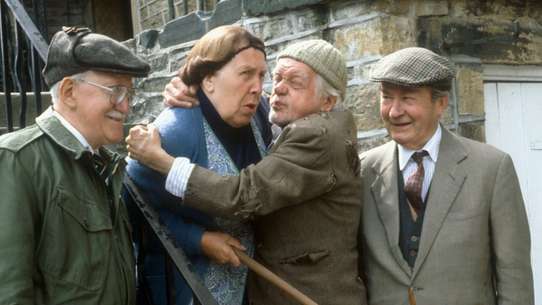 #20 - Bicycle Bonanza
Season 17 - Episode 2 - Aired Sep 10, 1995
Foggy thinks the trio should be more in contact with the wilderness, so he thinks of the ideal plan, counting with Auntie Wainright's bycicle bonanza, a map, and a basket of sandwiches
2 votes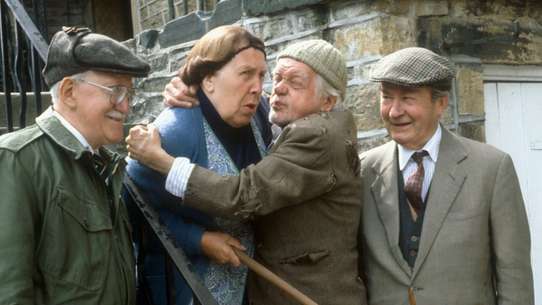 #21 - Captain Clutterbuck's Treasure
Season 17 - Episode 5 - Aired Oct 1, 1995
When word comes around that there's a treasure buried in town, it's up to the trio to go and find it. to do so they need the help of the one man that has the *only* map, Leftenant Comander Willaghby (Royal Navy, retired). it's up to Foggy to pay the 30 pounds the map's worth. the problem is... how many maps were sold in the first place? Foggy vows not to be near one cash dispenser again...
2 votes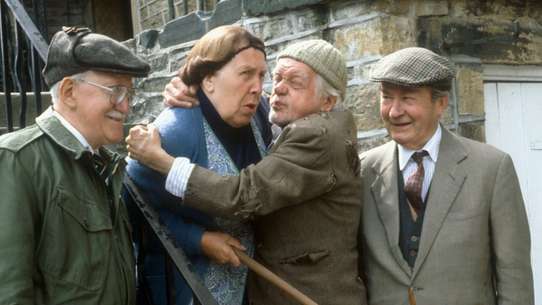 #22 - Ancient Eastern Wisdom: An Introduction
Season 24 - Episode 2 - Aired Jan 12, 2003
Whilst out walking, Clegg and Truly meet a Chinese handyman full of wisdom for a price - Entwistle from Hull. Also, Tom gets visited by the repo-man.
2 votes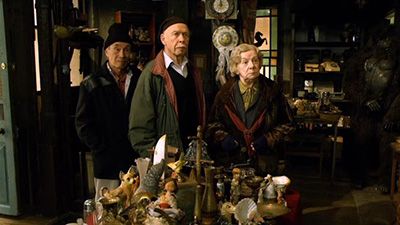 #23 - Is Jeremy Quite Safe?
Season 29 - Episode 4 - Aired Jul 13, 2008
Howard becomes jealous when Marina and Miss Davenport become enamored with Jeremy, a man who claims to be an international jewel thief. When Tom discovers a safe in Aunty Wainwright's store which she can't remember the combination to, Howard puts Jeremy to the test by enlisting him to crack the safe.
4 votes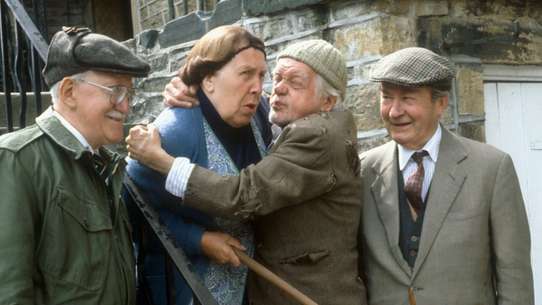 #24 - Das Welly Boot
Season 12 - Episode 6 - Aired Oct 7, 1990
Ivy lets Foggy fix her toaster, and it goes to his flippin' head. Now he thinks he can restore the tatty sunken boat he's found at the bottom of the lake. He actually accomplishes even this, so Compo decides he must get Nora Batty into the boat alone with him. But surely Nora knows better-- she'll have to be tricked.
3 votes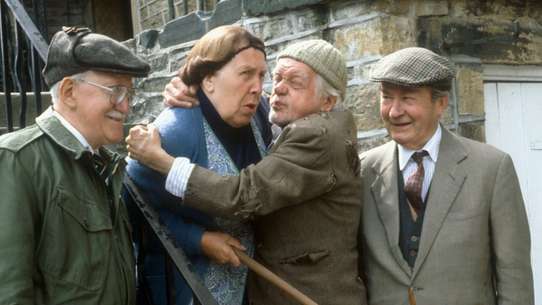 #25 - The Empire That Foggy Nearly Built
Season 12 - Episode 7 - Aired Oct 14, 1990
After a heated encounter with two motorists, Foggy decides there must be money to be made providing parking spaces.
3 votes