The BEST Episodes of
Every episode ever - ranked by fan votes!
Last Updated: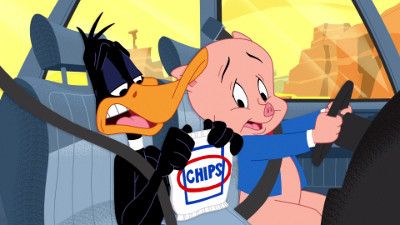 #1 - Here Comes The Pig
Season 2 - Episode 23
Daffy convinces Porky that they should go on a road trip to Porky's third grade girlfriend's wedding in an attempt to win her back after all these years. Meanwhile, Bugs realizes hat his life gets pretty boring pretty quickly without Daffy around.
39 votes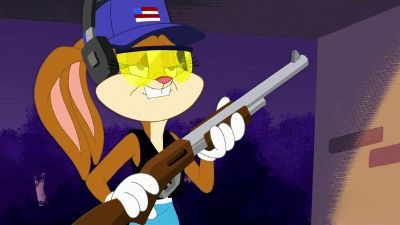 #2 - The Black Widow
Season 2 - Episode 15
When Lola loses her mom's neckalce, Bugs tries to find it. Daffy feels he needs some rest and relaxation, but he can't find a friend who is willing to go with him on the trip.
62 votes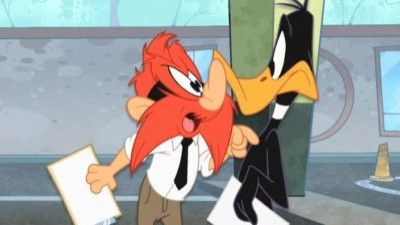 #3 - The DMV
Season 1 - Episode 18
When Daffy, Lola, and Porky must take driving tests to renew their licenses after run-ins with the law, their driving instructor is Yosemite Sam. Wile E. Coyote and Road Runner short: "Remote Out of Control"
70 votes
Writers:
Hugh Davidson

,
Larry Dorf

,
Ben Falcone

,
Rachel Ramras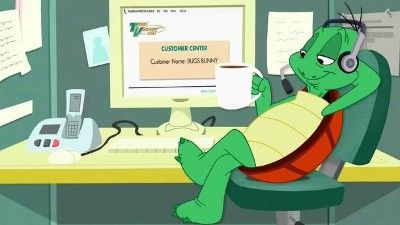 #4 - Customer Service
Season 2 - Episode 7
A dispute over cable company called Trans-Visitron leads Bugs to seek revenge at Trans-Visitron's customer service representative, Cecil Turtle. Meanwhile, Daffy tries to get a job as a customer service representative supervisor at Trans-Visitron. At the same time, Tina approaches Lola about how to be positive and upbeat after she is suspended from her job for getting angry at a customer.
63 votes
Writers:
Hugh Davidson

,
Larry Dorf

,
Rachel Ramras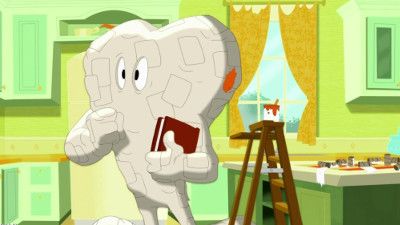 #5 - Gossamer is Awesomer
Season 2 - Episode 22
Daffy becomes Gossamer's Class President campaign manager for. Porky moves in with Bugs and Daffy after his catering business goes broke.
54 votes