The Best Episodes of Starsky & Hutch
Tough Starsky and educated Hutch are plainclothes cops taking on dope dealers, muggers and other thugs, aided by their red 1974 Torino and informant Huggy Bear. Both bachelors' private lives play as interweaving threads in the drama. This was TV's coolest buddy cop show, fueled by full-throttle car chases, offbeat humour, colourful characters and a hip vibe.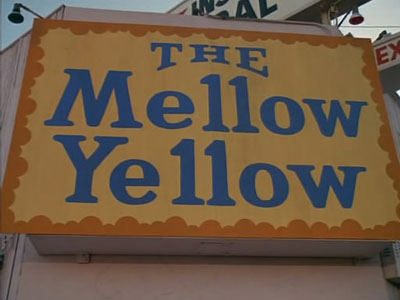 #1 - Lady Blue
Season 1 - Episode 11
A former girlfriend of Starsky's is found brutally murdered, with the body bizarrely wrapped in radio antenna wire. As the detective duo investigate, it emerges that the girl had been working undercover as a cocktail waitress while tracking down a psychotic killer. But there are several suspects as to the murderer's identity – are Starsky and Hutch on the right track?...
11 votes
Watch on Amazon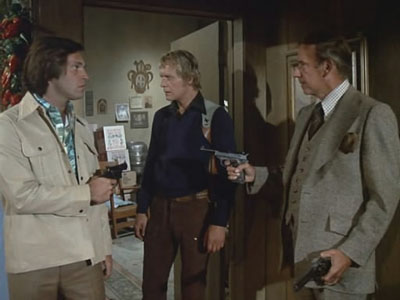 #2 - Shootout
Season 1 - Episode 15
After a particularly long and awkward interrogation, Starsky and Hutch decide to unwind for the evening by going for a meal at an Italian restaurant. But the evening out is hardly the relaxing time anticipated when the restaurant is taken over by two syndicate hit-men planning to take out a Mob boss when he arrives at the diner. In the commotion, Starsky is critically wounded by a gun-shot wound, and Hutch must try and keep his partner alive while dealing with the trigger-happy gun-men...
13 votes
Watch on Amazon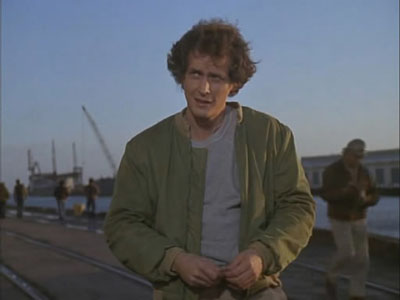 #3 - Terror on the Docks
Season 1 - Episode 13
Starsky and Hutch set about tracking down a dock-worker suspected of murdering an undercover Policeman who was investigating a series of waterfront heists. But a childhood friend of Hutch's is preparing to get married, and it seems that her groom-to-be might be involved...
12 votes
Watch on Amazon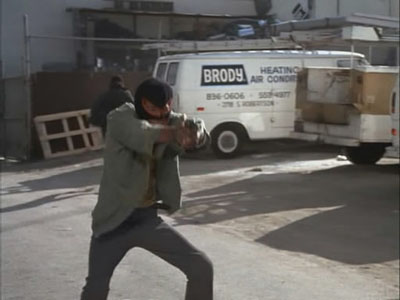 #4 - Pariah
Season 1 - Episode 8
When Starsky and Hutch deal with an armed hold-up, in self defence Starsky is forced to shoot one of the felons - who turns out to be a 16-year-old youth. An enquiry into the incident is held and Starsky is cleared of any wrong-doing, and he and Hutch set out to find who supplied the teenager with the gun. But a mad-man who's son was previously knifed to death in a jail cell after Starsky arrested him, begins killing cops, demanding Starsky's resignation, and promising that the killings will continue until Starsky complies...
14 votes
Watch on Amazon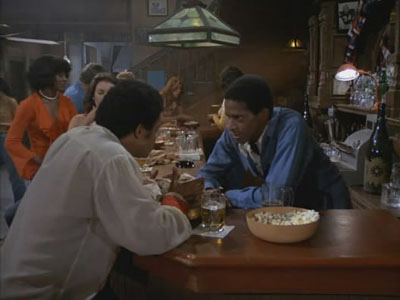 #5 - Kill Huggy Bear
Season 1 - Episode 9
Dewey, an old ""acquaintance"" of Huggy Bear's, robs a candy store, only to afterwards realise that the store is a front for a Mob numbers-fixing racket. Dewey once saved Huggy's life, and calling in the debt, he asks Huggy to use his underworld contacts and return the money to the Mob if they forgive him for the robbery. But Dewey's ex-partner and her new lover find out about the horde of stolen money, and decide to bump Dewey off, mug Huggy for the money before he can return it, and keep it for themselves. As a result, it is Huggy who is left owning the large haul of money to the Mob, and Starsky and Hutch – in the dark about the whole situation – must find out what is going on and save their friend, who is now marked as a dead man...
10 votes
Watch on Amazon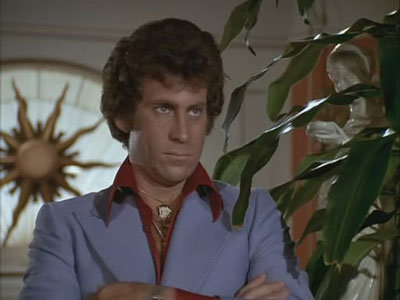 #6 - The Bait
Season 1 - Episode 10
Starsky and Hutch work undercover as snazzy-dressed drug dealing pimps in an operation to put a heroin-pushing syndicate out of business. They spring a young woman, arrested for unwillingly acting as a drug courier, from jail, and convince her to act as a lure in a bid to trap the elusive drug kingpin at the head of the syndicate...
14 votes
Watch on Amazon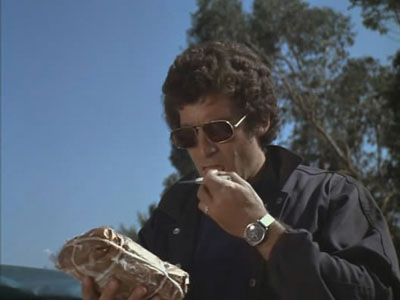 #7 - Snowstorm
Season 1 - Episode 5
Starsky and Hutch, along with three other Detectives, are involved in a large drugs bust, where pure cocaine with a street value three million dollars is seized. But following the successful raid, the detective duo come under suspicion when $1m worth of the drugs disappear. They have 48 hours to clear their names and the three fellow Detectives, who they assume to be innocent, and nail the drugs lord behind the operation – the same man who was responsible for the murder of Captain Dobey's former partner years before... Throughout the case, Hutch keeps spotting a Dalmatian dog that seems to appear whenever danger lurks nearby...
20 votes
Watch on Amazon
#8 - Captain Dobey, You're Dead!
Season 1 - Episode 12
The Detective duo swing into action when Captain Dobey and his family are terrorised by a crooked ex-Cop who has just been sprung from prison and is determined to get his revenge on Dobey for putting him away...
15 votes
Watch on Amazon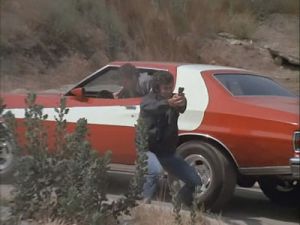 #9 - Death Ride
Season 1 - Episode 4
Starsky and Hutch are involved in safeguarding a big time crime boss who has agreed to testify before a Senate sub-committee against some leading underworld figures. But when during escort of the crime boss, the party is ambushed and the man shot and hospitalised, and refuses to go ahead with the testimony unless his daughter is brought safely to him. So Starsky and Hutch are assigned to bring the man's daughter safely to him, but the trip is a dangerous one, as they are chased the whole way across state by ruthless hit-men out to see that they never make it, and thus the trial never going ahead. Further more, the daring detectives aren't even aware of the full state of affairs regarding the case...
20 votes
Watch on Amazon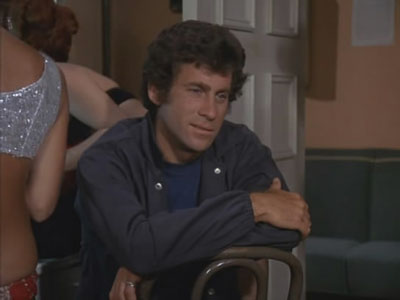 #10 - Death Notice
Season 1 - Episode 7
When a message is left scrawled on a table cloth in a strip club that one of the strippers will be killed, Starsky and Hutch are called in to protect the dancing girls and find the strange man who was sitting at the table. The hunt for the man intensifies as the stripper who was threatened is murdered, and another warned in a message that she is next; but a surprise twist means that the duo may not be looking for the right man...
19 votes
Watch on Amazon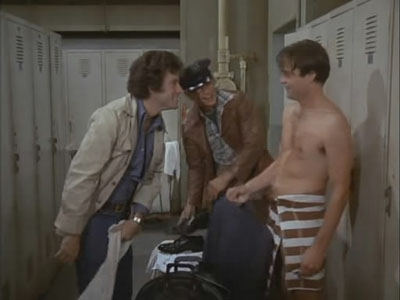 #11 - The Deadly Imposter
Season 1 - Episode 14
John Colby, an old friend of Starsky and Hutch's, returns to town, and asks them to use their connections to help him find his ex-wife Karen. But as they look for the woman, the duo find that there are things that don't quite add up, and, unbeknown to them, the man holds a sinister and deadly secret...
12 votes
Watch on Amazon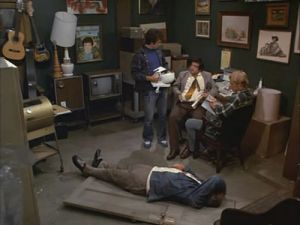 #12 - Texas Longhorn
Season 1 - Episode 3
Wealthy used-car dealer Zack Tyler and his wife stop to help two men seemingly having car trouble, only for the two thugs to rob Zack, and rape and murder his wife. Starsky and Hutch work all out using their underground contacts to track down the two murderers, but they don't quite realise that once they have found the culprits, that Zack intends to get even with his wife's killers by taking the law into his own hands...
25 votes
Watch on Amazon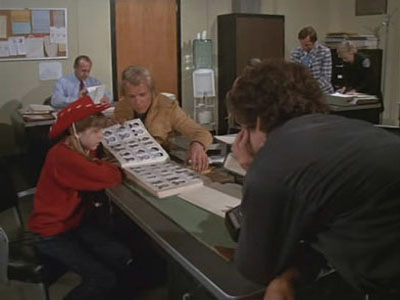 #13 - The Hostages
Season 1 - Episode 16
When Starsky offers for himself and Hutch to check on a waitress's missing friend, they find the man dead, leading them to stumble across a plot to rob an armoured car by a gang that are holding the driver's pregnant wife hostage, forcing the driver to go along with the plan...
11 votes
Watch on Amazon