The Best Episodes of Sit Down, Shut Up
Last Updated: Nov 15, 2018
Sit Down, Shut Up is an animated comedy about the lives of eight staff members at a high school in a small northeastern fishing town. Sue Sezno (Kenan Thompson) is the acting principal -- the principal is recovering from a series of escape attempts unfortunate accidents -- and a woman who frequently says "no." Next in line is vice principal Stuart Prozackian (Will Forte) who has a never ending positive and upbeat attitude, most likely due to performance-enhancing medication the other teachers secretly put him on. It's been said that those who can teach teach gym, and that saying sums up the life of Larry Slimp (Jason Bateman), who has been exiled to the gym. Larry has a crush on Miracle Grohe (Maria Bamford), the science teacher who balances science with her superficial grasp on spirituality. Rounding out the staff is Willard Deutschebog (Henry Winkler), an aging German teacher; Helen Klench (Cheri Oteri), the uptight librarian angered that her life's work in research and archiving can be outdone by a simple Google search; Andrew Sapien (Nick Kroll), the flamboyant drama teacher; Ennis Hofftard (Will Arnett), a self-obsessed body builder; and Happy (Tom Kenny), the custodian.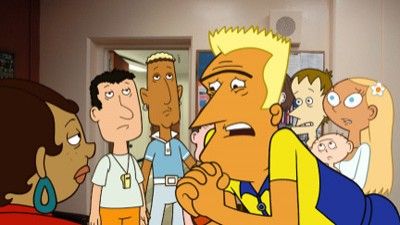 #1 - World's Greatest Teacher
Season 1 - Episode 3
When Knob Haven High School has a chance to become a "distinguished school," Larry volunteers to give a speech to the school board in hopes of impressing Miracle. All looks good for Larry until a video of Ennis surfaces online and Principal Sezno replaces him. Meanwhile, Willard volunteers to teach Driver's Ed in hopes of overcoming his fear of driving.
Watch on Amazon
Buy on iTunes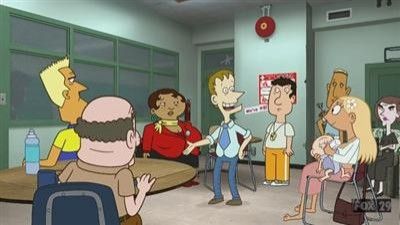 #2 - Pilot
Season 1 - Episode 1
Knob Haven High School is in financial trouble, and Acting Principal Sue Sezno must win the upcoming football game to gain alumni donations or face firing a faculty member. Meanwhile, a scandal erupts when pills confiscated from a student's locker becomes a part of Vice Principal Stuart Proszakian's daily diet.
Watch on Amazon
Buy on iTunes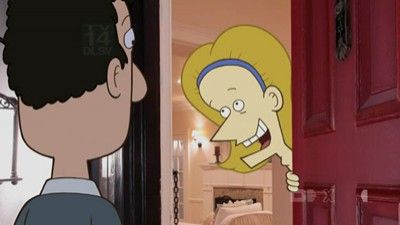 #3 - Back In Time
Season 1 - Episode 4
In an effort to impress the PTA, the faculty and staff of Knob Haven High School throw a party at Huey Lewis' house. In true John Hughes fashion, the teachers decide to shake it up: Larry tries to get Miracle's attention with his "interesting" date, Helen attempts to reinvent herself, Andrew finds his true identity and Willard goes on a booze run in a DeLorean that takes him across town and the time-space continuum in this homage to the '80s.
Writers:
John Aboud

,
Michael Colton
Watch on Amazon
Buy on iTunes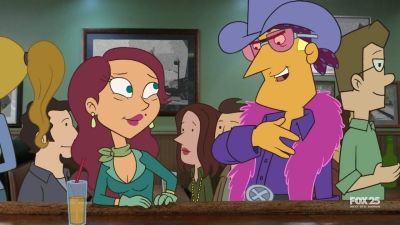 #4 - Taming of the Dude
Season 1 - Episode 6
Larry meets a woman from Ennis's past. Meanwhile, Miracle shares a deadly secret with Principal Sezno.
Writers:
Michael Colton

,
John Aboud
Watch on Amazon
Buy on iTunes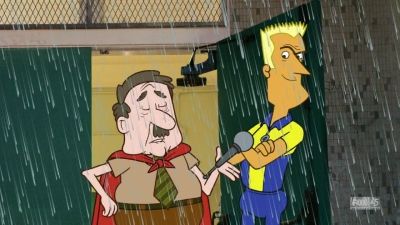 #5 - Hurricane Willard
Season 1 - Episode 7
When a hurricane heads for Knob Haven, the high school becomes the town's shelter for those who've lost their homes.
Watch on Amazon
Buy on iTunes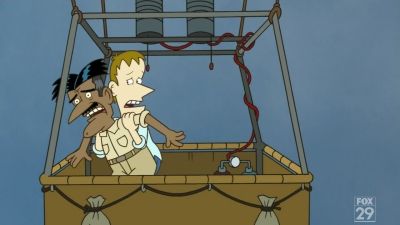 #6 - Mr. Hofftard Goes to Washington
Season 1 - Episode 8
On a field trip to the nation's capital, Sue Sezno ditches the teachers in order to testify in a Senate hearing. In an effort to prevent her from going on record stating Knob Haven High School is the worst school in the country, the staff splits up and races to stop her. Meanwhile, Ennis's journey becomes personal when he decides to prove his bravery.
Writers:
Dan Fybel

,
Rich Rinaldi
Watch on Amazon
Buy on iTunes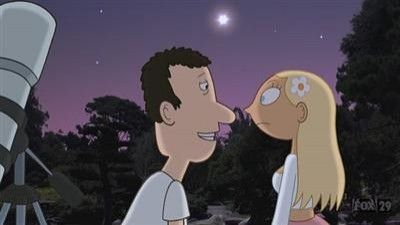 #7 - Miracle's Are Real
Season 1 - Episode 2
To celebrate the first day of spring, Miracle distributes flowers (at least she thinks so) to the staff. The flowers turn out to be hemlock, and Andrew winds up in a coma. Larry's pragmatism causes Miracle to lose her hippy-dippy spirituality. As a result, Miracle becomes despondent, and it's up to Larry to help her regain her faith. Meanwhile, Helen's grudge against Sue puts the school's spring fundraiser in jeopardy.
Writers:
Mitch Hurwitz

,
Jim Vallely
Watch on Amazon
Buy on iTunes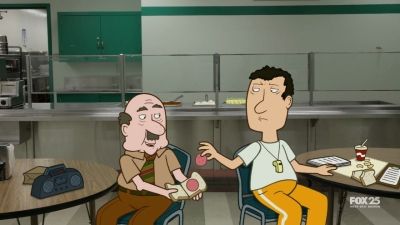 #8 - Helen and Sue's High School Reunion
Season 1 - Episode 10
When Larry plans Knob Haven High School's reunion, he persuades Alanis Morissette to attend so that Helen and Sue's all-girl band, the "Knob Girlzz," can reunite for a special performance. Meanwhile, Andrew plots revenge against Jose Canseco, Larry seeks his long lost mermaid love and Ennis tries to stop Happy from planning what he thinks is a terrorist attack.
Watch on Amazon
Buy on iTunes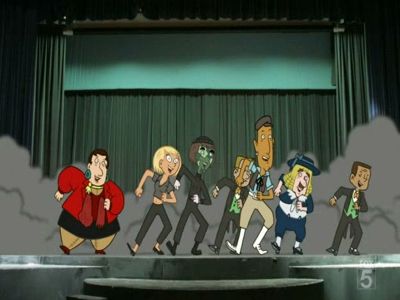 #9 - High School Musical Musical
Season 1 - Episode 13
When Sue gives Andrew an ultimatum to turn around the drama department, he writes a musical starring the teachers. Meanwhile, Sue discovers that Ennis is smartest when he is intoxicated.
Watch on Amazon
Buy on iTunes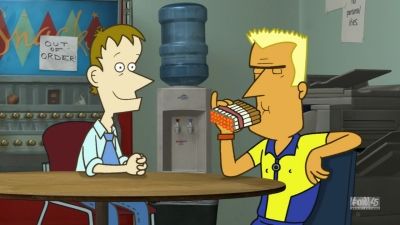 #10 - Tackin'
Season 1 - Episode 9
When Larry hears from the Deep South Council of Physical Fitness, he attempts to remove all the junk food from the school to help the kids get fit. Willard convinces Larry to give him all the junk food, and as a result, suffers an unfortunate heart attack. When he awakens, he shares his amazing journey and causes an unexpected frenzy.
Watch on Amazon
Buy on iTunes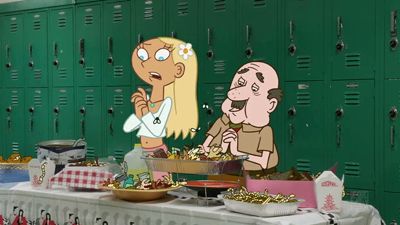 #11 - Math Lab
Season 1 - Episode 11
Stuart misunderstands his part in Knob Haven High's anti-drug campaign and builds a meth lab instead of a math lab. Meanwhile, Larry takes the school's affiliation with a pharmaceutical company a little too seriously.
Watch on Amazon
Buy on iTunes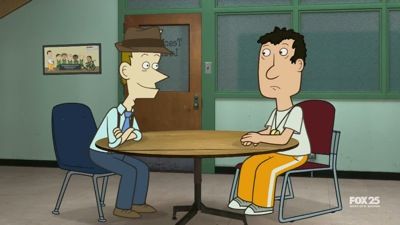 #12 - High School Confidential
Season 1 - Episode 5
Vice Principal Prozackian is put in charge of the student newspaper, and runs a report that reveals that Miracle never graduated from high school. Meanwhile, Ennis gets stuck in the windshield of Principal Sezno's car and believes he's a half-man, half-machine superhero named "Sedanimal".
Watch on Amazon
Buy on iTunes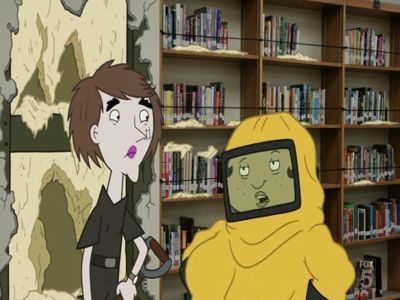 #13 - SpEd
Season 1 - Episode 12
When Ennis proctors a test for gifted students, he accidentally sends the kids off in a trailer into the harbor. Meanwhile, Willard tries to protect Stuart from getting conned.
Writers:
Dan Fybel

,
Rich Rinaldi
Watch on Amazon
Buy on iTunes