The Best Episodes of Red vs. Blue
Last Updated: Apr 18, 2019
Red vs. Blue centers on the Red and Blue Teams, two groups of soldiers engaged in a civil war. Each team occupies a small base in a box canyon known as Blood Gulch. According to Simmons (Gustavo Sorola), one of the Red Team soldiers, each team's base exists only in response to the other team's base. Although both teams generally dislike each other and have standing orders to defeat their opponents and capture their flag, neither team's soldiers are usually motivated to fight each other- if they are otherwise, neither are efficient. Teammates have an array of eccentric personalities and often create more problems for each other than for their enemies.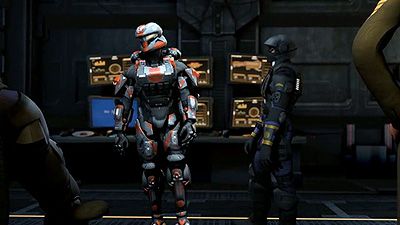 #1 - Prologue
Season 13 - Episode 1
The space pirates raid the UNSC Tartarus for prisoners to recruit into their ranks.
11 votes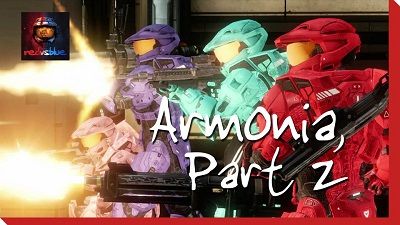 #2 - Armonia, Part 2
Season 13 - Episode 16
The Reds and Blues must make a sacrificial choice in order to escape the Capital.
6 votes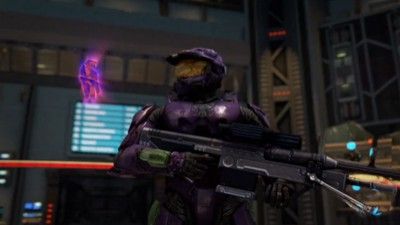 #3 - The New Kid
Season 10 - Episode 5
After their return from their mission at the UNSC Space Recycling Station, North Dakota introduces his new A.I., Theta, to the other Freelancers. The Director soon after establishes a simulation test for North and Theta, in order to study the A.I.'s unique abilities.Meanwhile, at the Wind Power Facility, the Red Team specualte on the future actions of Carolina and Washington.
4 votes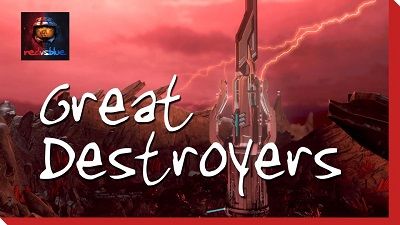 #4 - Great Destroyers
Season 13 - Episode 18
It's the rematch of the century. Place your bets.
9 votes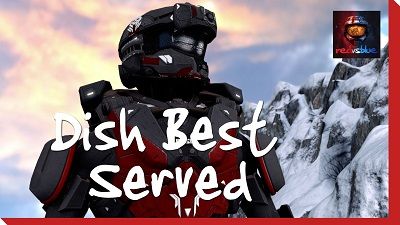 #5 - Dish Best Served
Season 13 - Episode 11
Carolina battles Sharkface while the assault team execute their getaway.
8 votes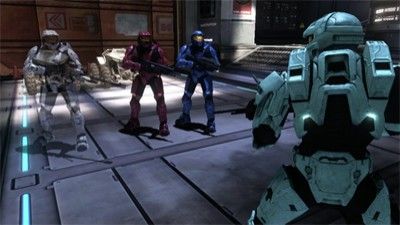 #6 - Revenants
Season 10 - Episode 1
As York and his A.I., Delta, attempt to pick a lock, Caboose and Sarge bring Epsilon up to date on recent events that led up to his escape.
11 votes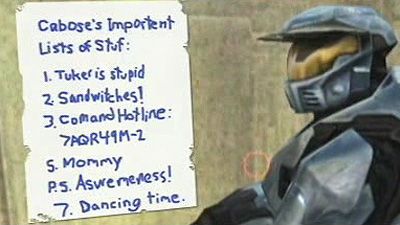 #7 - Episode 50 Part 2
Season 3 - Episode 14
The funeral of Church and Tex, prior to the events of Season 2, takes place. Future Church continues his attempts to change things for the better, but still ends up causing the disasters he was trying to prevent: * Future Church, posing as Captain Flowers, contacts Vic to try and get him to tell the Reds to get rid of Doc, to stop the medic from being infected by O'Malley. Vic misconstrues his words to believe the Red and Blue teams have merged, but that the soldiers must not know. Thus, the Red and Blue Commands merge. * To stop them from making a robot army, Future Church tries to dissuade Lopez and Sheila from the idea. Instead, he gives them the idea himself, and they decide to build and hide a rocket-launching vehicle in the caves. * Future Church decides to fix the Red teleporter before it malfunctions and sends the characters to various places, just as Sheila rams the base. Future Church is knocked out, and the teleporter begins giving off sparks. * During the Mexican standoff where O'Malley appears, Future Church finds a rocket launcher and aims to take the villain out. Instead, he shoots and injures Tucker from behind, and again decides to retreat to the caves.
11 votes
Watch on Amazon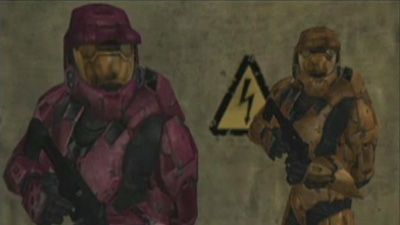 #8 - Have We Met?
Season 3 - Episode 15
Future Church watches Tex, Donut and Tucker leave for Sidewinder, and soon follows them. He talks first to Sheila before leaving for Sidewinder, asking her to do him an inaudible favor. Once at Sidewinder, Future Church finds his past self and Grif in prison, and opens their cell by pressing a button in another room. He attempts to contact Tex, who is currently being held by O'Malley and Wyoming, before another Church approaches him. This new Church claims that he fails to stop the bomb, and gets blown back in time again, only to return to Sidewinder. He then tells Future Church to "meet us at the top of the ramp." The bomb goes off, and Future Church is sent back in time. As seen in Episode 50, as soon as Church is teleported by Gary to Blood Gulch, Future Church arrives and asks to be sent to Sidewinder because he screwed everything up. Just then, more Churches arrive, each having been unsuccessful to stop the bomb, and thus sent back in time to Gary. These Churches all meet in Sidewinder, and explain to the newest Church how their various plans failed. It is determined that whichever Church did each one of these plans already must be the successful Church, since he isn't sent back in time again. This Church gives up on trying to correct everything, instead freeing Tex, and rejoining the Blood Gulch soldiers before the explosion, thus being sent into the future. Church emerges at O'Malley's base, just in time to ask Gary, who remains there, to stop the bomb from detonating. He then prepares to explain the events he went through.
11 votes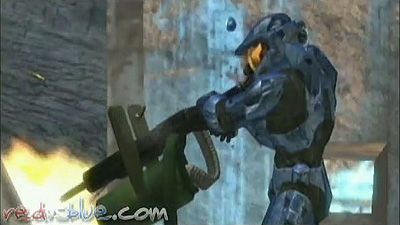 #9 - Sneaking In
Season 4 - Episode 13
Back at the Freezing Plains, Tex attempts her covert attack inside the temple guarded by the Red and Blue Grunts who first appeared at Battle Creek. Sneaking up behind a blue Grunt, she attempts to knock him out, without much success. Although she has to spend time beating and shooting him, the others pay no attention to his exclamations of pain and complaint. It is only when Tucker yells in reaction to their aloofness that they begin to fire. Now under attack, the rest of Sacred Quest team runs for cover while Tex kills the remaining soldiers in the temple. In Blood Gulch, Donut, apparently having taken Church's advice to lie and portray himself as a hero, is finishing his debriefing with Sarge and Grif. While the Reds discuss and mock Donut's contrived story, Church briefs Simmons on each Red Team soldier, finishing with a critical opinion of Simmons. His ego thus wounded, the latter runs back to Blue Base to cry. Once out of Simmons' earshot, Sheila asks Church whether he realizes that he had been talking to Simmons. Church confirms that he does.
8 votes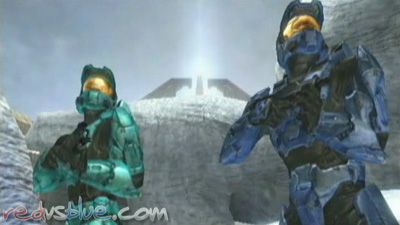 #10 - You Keep Using That Word
Season 4 - Episode 14
In Blood Gulch, Church relishes the fact that the Blue Team now possesses all three vehicles within the canyon. Sheila, however, is unhappy and begins to show signs of jealousy and annoyance — this portion was moved to the Deleted Scenes section of the DVD. Back at the Freezing Plains, Andy frantically orders Tucker to open gates of the temple by using his sword as the key. The doors open, revealing an alien ship. The Alien rushes towards the ship, dropping Andy in the snow. Tex and Tucker become agitated, as the Alien had never disclosed — not even to Andy — that the quest would involve a ship, which Tex demands as her reward, nor that the sword would be used as a key. After taking off in the ship, the Alien appears to make dive attack on the other Quest members; at the last moment it is shown he was firing at a Grunt sneaking up on them. However, the Alien's ultimate intentions are left ambiguous, as Wyoming suddenly guns the ship down. As Tex leaves to pursue Wyoming for destroying her reward (the events of which are portrayed in the miniseries Red vs. Blue: Out of Mind), the Battle Creek soldiers begin to respawn, convincing Tucker and Caboose to leave. Back in Blood Gulch, Church orders Simmons to wash the Reds' jeep, the latter, unaware that his identity is known, challenges Church's authority. In response, Church tries to demonstrate that he had led the Blood Gulch Blue Team 800 years in the past and, in the process, unexpectedly makes contact with a descendant of Vic. This descendant, who calls himself Vic Jr., scoffs at the idea of "Blue Command", leaving Church confused and wondering the outcome of the Red and Blue civil war.
7 votes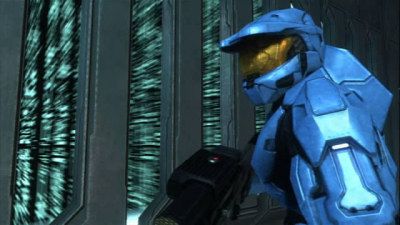 #11 - Reconstruction (16)
Season 6 - Episode 16
Wash explains the origins of Project Freelancer while Church struggles with the images he's receiving from the Epsilon AI. Meanwhile, the Reds hatch a diabolical plan.
5 votes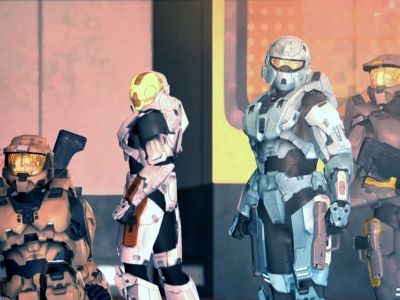 #12 - Son of a Bitch
Season 9 - Episode 14
The Blue Team discuss which Red soldier they will kill, in order to even the teams. After much pointless discussion, Tex shoots a disguised Lopez, resulting in Lopez's body to be a mere head. Donut, thinking Simmons was the one killed, cries in sorrow after seeing his death. The Blues then decide not to kill any more soldiers. In the Freelancer backstory, Teams A and B begin their missions. Team A enters the 110 story building and York unlocks a door for them. He accidentally, however, activates an alarm, causing two Insurrection soldiers to go look for them. Back at Blood Gulch, The Reds try to make a eulogy for the death of their teammate. Unfortunately, nobody can figure out the right words to say. Simmons, however, walks up to them and is overjoyed that they are talking about him. He tells Sarge to finish his eulogy. However, Sarge says that Simmons was always there for work and talked a lot, much to Simmons' dismay.
9 votes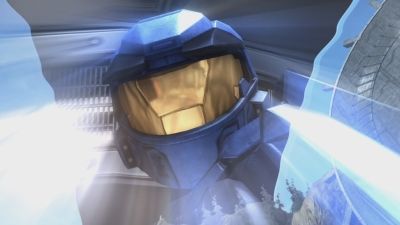 #13 - Hate to Say Goodbye
Season 9 - Episode 20
As Blood Gulch begins to tear apart, Epsilon says his final goodbyes to Tex, now understanding her true purpose. He is suddenly, and unexpectedly, rescued by some familiar faces. Meanwhile, the Director gives Carolina a very important task.
9 votes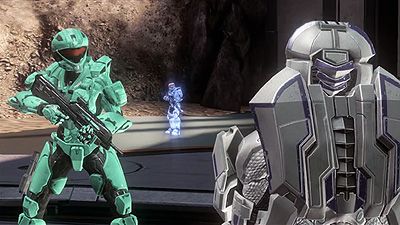 #14 - What's Yours is Ours
Season 13 - Episode 3
The Blood Gulch Crew seek help from Dr. Grey in order to gain more information on the alien temple.
8 votes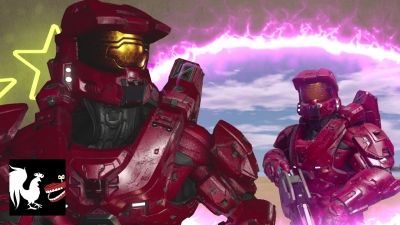 #15 - Walk and Talk
Season 16 - Episode 9
Agents Carolina and Washington visit with Dylan's time travel expert. Grif gets his steps in.
3 votes
Watch on Amazon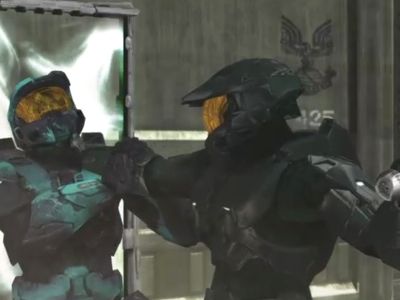 #16 - This One Goes to Eleven
Season 8 - Episode 10
F.I.L.S.S. starts to sound the alarms stating there is a security breach on level 'Alpha.' Tex soon chases the Reds out of the base and soon starts to beat up the reds and Simmons is separated from the group. Simmons runs to Caboose, who is in a control room, and tell him he needs a bigger weapon; Caboose presses random buttons until a rocket launcher falls down to Simmons. Simmons runs into Tucker who recruits Tucker to help distract Tex. Sarge and Grif are still getting beaten up by Tex, until Tucker pulls out his sword and draws Tex's attention away from the Reds. However Caboose accidentally 'saves' Tucker, and yells at Caboose for fucking up the distraction. Tex realizes that Simmons fires a rocket at her, and throws a teleporter door at the rocket, redirecting it at Simmons blowing up the area he was standing on. Soon Tucker, Simmons, Grif and Sarge are rejoined to attempt to fight Tex as Caboose still tries to find ways to 'help' them out while in the safety of the control room. After some major ass-kickery, Tex ends up throwing everyone, but Tucker, to the other side of the room where. Caboose then attempts to drop a crate, which Tucker and Tex are under, in order to help Tucker. After Tucker dives out of the way, Tex catches the Crate and throws it at Tucker and the reds. Tucker is able to slice the crate in half missing himself as Grif and Simmons are hit by the split ends of the crate and Sarge is covered in Med Packs. After Tucker attempts to fight Tex, he his sword stripped from him and repeatedly gets thrown into teleporters, slowly getting black stuff all over his armor. Realizing that the rocket launcher is an older model, Simmons attempts to fire it at Tex, but can't tell Tucker and Tex apart. After Simmons fires a rocket at Tex, she preforms some acrobatics in order to avoid being hit by the missile that is chasing her, running through teleporters to avoid and redirect the missile. After coming out of the teleporter unscratched, Tucker and the Reds get caught in the explosion propelling them across the room. Soon after they are down for the count, Tex gets hit in the head by the monitor and Church tells her to pick on someone her own size, as the camera turns to see Church in robotic armor.
12 votes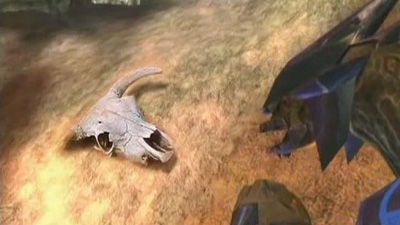 #17 - Setting A High Bar
Season 4 - Episode 10
Having arrived at the Great Burning Plains (Burial Mounds), the Sacred Quest team prepares to perform one of the many tasks that the hero of the Alien's prophecy is supposed to do. As the team argues and bickers, it is revealed by the Alien and Andy that they know what Earth is, and that they don't have a favorable opinion about the planet. Apparently, the Alien's race invented the telephone a thousand years before humans did, which, however, fails to impress Tucker, due to the limited verbal communication of the alien race. In the meantime, Caboose scouts ahead and claims to recognize the area. The Alien warns the group that they are about to encounter a monster, which they have to conquer by distracting it and hitting it's weak spot. Tucker is unmotivated about the plan, even to the extent of having paid no attention to the details of the monster's weak spot. After they finally leap down the last ridge, they see the skull of the monster, which Tucker realizes is that of a cow, with a broken skull as the only visible remains, possibly due to one of the Red and Blue Teams' scavenging missions in season 3 (episodes 43–46); Caboose confirms to Andy and the Alien that they had been there before. Back at Blood Gulch, Sarge assumes that Grif is being tortured by Simmons, a concept he's very satisfied with. Donut, however, in his current status as manager, breaks the harmony by proposing bureaucratic changes. Sarge decides that he can't take this anymore, but is reluctant to rescue Grif - a situation he just can't find the name for, but finally settles with conundrum.
9 votes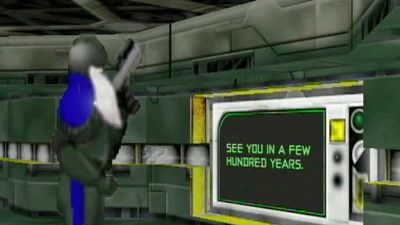 #18 - Silver Linings
Season 3 - Episode 13
The computer completes the teleporter and reveals its name to be Gary. Church teleports back to Blood Gulch shortly before the series begins. The moment Church is teleported away, however, another Church runs in and tells Gary to teleport him to Sidewinder instead, because he screwed everything up. Back at Blood Gulch prior to the events of episode 1, this Future Church decides to try and prevent the death of Tex, which would prevent O'Malley from escaping and causing the events leading up to The Great Doom. He finds, however, that he either has no effect, or causes the events by his presence in the first place: * Lopez's legs malfunction because Future Church, in trying to get him a larger switch, kicked dirt into the switch Sarge decided to use when building the robot. * Prior to episode 1, the Blues were under the charge of Captain Butch Flowers. Knowing Flowers would die, Future Church gives him aspirin, but Flowers dies of a heart attack due to an allergy of the medicine. Tucker, at this point in Blue armor, takes Flowers' cyan armor. * Donut, in rookie Red armor, finds the Blue Base and steals the flag because Future Church, failing to recognize him outside of pink armor, gives him directions. * Future Church attempts to prevent the death of his past self, which would stop Tex from arriving in Blood Gulch. He awakens the tank and runs through her protocols to try and prevent her from shooting him later. She refers to herself as Phyllis, and overrides her name when Church addresses her as Sheila. Future Church turns off a "friendly fire protocol," which in actuality prevents friendly fire; thus the original Church's death takes place because of Future Church. * Finding a sniper rifle on the corpse of his past self, Future Church picks it up but drops it later. Caboose finds it, and uses it to shoot Sarge. * Attempting to kill Donut to stop him from killing Tex, Future Church fails and retreats to the cave, frustrated. Caboose spots what "looks like Church," and turns on his radio. As a result, O'Malley infects him.
8 votes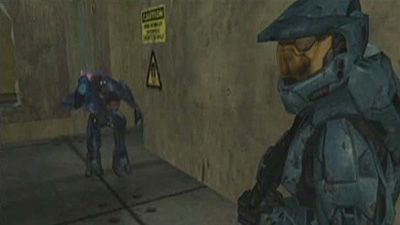 #19 - The Storm
Season 3 - Episode 20
O'Malley berates Lopez for creating such a slow moving army. In revenge, Lopez tricks O'Malley into insulting himself in Spanish. The Reds flee the battle in the Warthog to track down the distress signal. Donut is left behind to discourage pursuit, but manages to steal O'Malley's hovercraft and rejoin his teammates. Tex steals Tucker's sword so she can fight the robots; Church decides that she must be The Great Destroyer from the prophecy. An unseen figure wipes out O'Malley's army with a volley of plasma grenades, and then attacks a startled O'Malley. Lopez's fate is left unrevealed. Shortly after Donut catches up with the other Reds in a cave, Simmons and Grif track the signal out of the cave, finding themselves back in Blood Gulch (Coagulation in Halo 2). This discovery is accompanied by a lengthy scream of "Noooooooooo!" from Grif. Back at the fortress again, Church and Tucker admire the slaughtered robots and congratulate Tex, but she admits she's not responsible: she was in the basement, trying to get the sword to work. Church rushes over to Gary to question him about the identity of The Great Destroyer, unaware that an Alien is sneaking up on him.
8 votes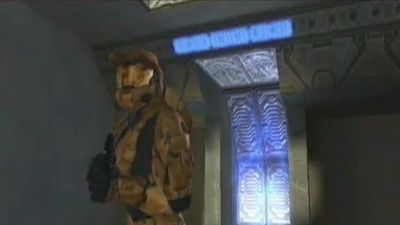 #20 - Exploring Our Differences
Season 4 - Episode 9
On the beach of Zanzibar, Church tries to give some last-minute advice and parting words to Tucker and the rest of the quest-team before they begin their trip. Tex apparently has a strong attraction to masculine objects, whether it was Tucker's energy sword, or the Alien's rather muscular naked body, or specifically one part of it. Church attempts to say some encouraging words to Tucker, but this fails as Tucker frustrates Church's attempts. As the team leaves, Church remarks to Tex that he is surprised that she did not go with the rest of the group as quests usually have a goal of riches or power at the end of them. As he finishes his sentence, he assumes correctly that Tex has left. Back at Blood Gulch, Simmons decides to take Grif back to the blue base as a hostage. After some prodding from Grif about not being "properly treated" as a hostage — in other words, Simmons wasn't being mean to him — Simmons starts hitting him. Simmons pushes Grif into what he thought was a hole, but it turns out to be part of a gravity lift that keeps putting Grif behind Simmons. The episode ends with Simmons getting frustrated each time he pushes Grif into the hole.
7 votes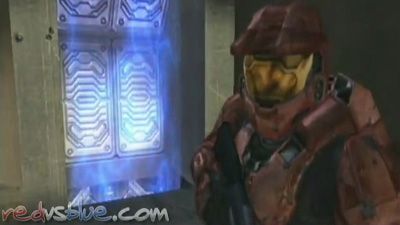 #21 - Getting All Misty
Season 4 - Episode 11
Sarge and Donut enter the Blue Base to rescue Grif without encountering any perimeter defense, such as Sheila. Inside the base, Grif is still playing with the gravity lift that Simmons originally mistook for a hole. As Grif runs to and fro on it, both Simmons and he question how Sheila was able to upgrade the base without any tools or arms. Simmons then concludes that if he could somehow determine the real truth, he could reconcile with Sarge. At this point, Sarge intervenes, knocking Grif out. Before Sarge can execute Simmons for treason, however, Church appears and knocks Sarge out from behind. Church mistakes the mostly blue Simmons as a Blue soldier native to the future. The Sacred Quest team finds itself in a swamp (Backwash), where Andy says they can rest and sleep for a while. However, with strong allusions to The Lord of the Rings, Caboose notices that something has been following them. Andy confirms that this Gollum-like creature has been following them since the beginning of their journey. Later that night, Tucker awakes to find that he is apparently alone in the swamp. As he begins to look for his companions, the mysterious figure approaches Tucker from behind (as he is being used as bait). The Alien ambushes the intruder, who turns out to be Tex. She then joins the team after being promised the sword upon completion of the quest.
7 votes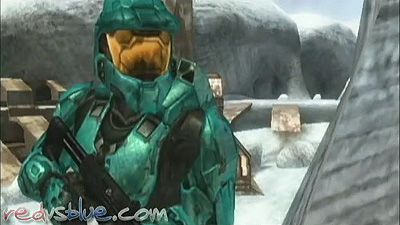 #22 - Talk Of The Town
Season 4 - Episode 12
In the basement of the Blue Base in Blood Gulch, Simmons covertly talks to Donut about keeping his true identity hidden from Church. Donut, however, does not actually recognize Simmons. Church soon appears after dropping Sarge's body into the basement, and the three proceed to load Sarge and Grif into the jeep. Meanwhile, the Sacred Quest team reaches the edge of the Great Freezing Plains (Containment) that the Alien had mentioned. This particular part of the quest requires that the hero gain access to the temple ahead, which is heavily guarded by a large number of guards. With this information, Tucker wants to retrace their steps to recover a mitten that Caboose lost, but Tex takes the initiative and decides to attack the temple guards under the protection of her cloaking device. Back at Blood Gulch, Church and Simmons drop off Donut and the still-unconscious Sarge and Grif outside the Red Base. Church suggests to Donut that he lie to Sarge and Grif when they wake up, making them think he rescued them. Donut asks what Church wants, based on the precedent set by the Blues' surrender in 22. Church, considering the Reds' failed rescue mission not so much a surrender as a "total ass-kicking", decides to keep the Reds' jeep, causing Donut much despair. As Sarge begins to recover, the episode ends with Simmons knocking him out again in order to protect the secrecy of his identity.
7 votes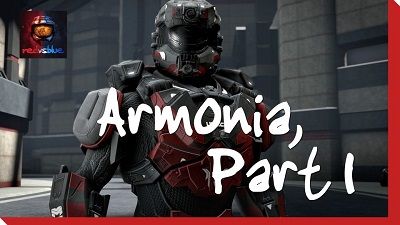 #23 - Armonia, Part 1
Season 13 - Episode 15
The Space Pirates attack Armonia, forcing the Reds and Blues to make a swift getaway plan.
7 votes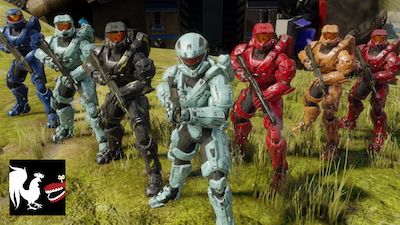 #24 - Previously On
Season 15 - Episode 5
Investigative Journalist Dylan Andrews sits down with the notorious Reds and Blues to finally hear the full story of their actions since Chorus.
7 votes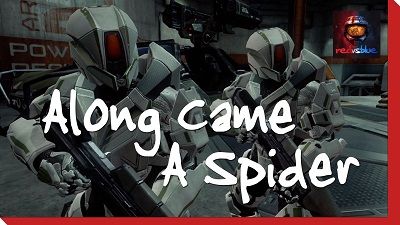 #25 - Along Came a Spider
Season 13 - Episode 6
The Blood Gulch Crew, Rebels and Feds head out on their missions, while the Chairman has a talk with Locus and Felix.
6 votes