The BEST Episodes of Recess
Every episode ever - ranked by fan votes!
Last Updated: Aug 4, 2019
Comic tales of a group of good friends, 4 boys and 2 girls, during breaks in primary school, as they grow up, relate to each other, and have brushes with authority.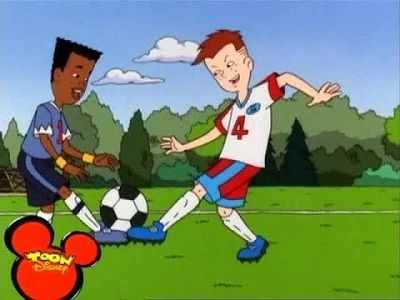 #1 - Soccer Boy
Season 4 - Episode 36
Vince refuses to let Mikey join his five-a-side soccer team for the King Bob Classic, so Mikey becomes the goalkeeper for Lawson's team.
9 votes
Writers:
David Pitlik

,
Phil Walsh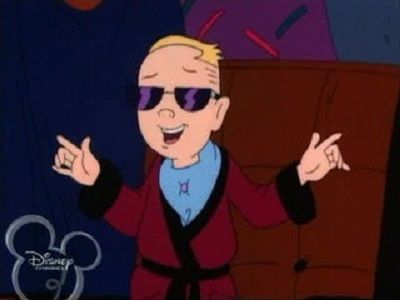 #2 - Bachelor Gus
Season 4 - Episode 22
Thinking his family is moving away again, Gus moves under the jungle gym to avoid leaving his friends and school
11 votes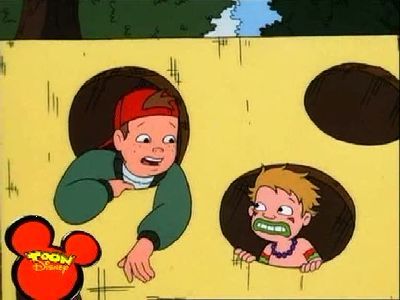 #3 - Wild Child
Season 2 - Episode 10
In the ""Pee Wee Pals"" program, the main kids each have to take care of a kindergartener during recess.
15 votes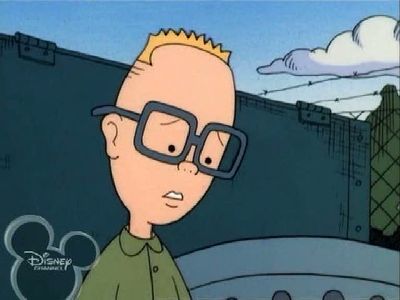 #4 - Gus' Last Stand
Season 2 - Episode 7
Gus winds up the new victim of bully Gelman's wrath.
18 votes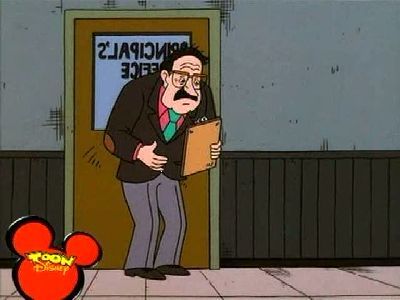 #5 - The Story of Whomps
Season 2 - Episode 20
Principal Prickly and Miss Finster deem T.J.'s word ""whomps"" as a cuss and punish him for it, starting a scandal that leads all the way to the board of education.
20 votes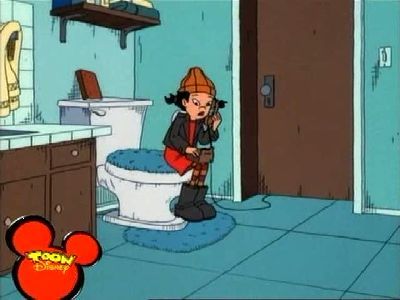 #6 - Weekend at Muriel's
Season 2 - Episode 21
Miss Finster agrees to babysit Spinelli for the weekend while her parents are away.
24 votes
Writers:
Phil Walsh

,
Michael Kramer (II)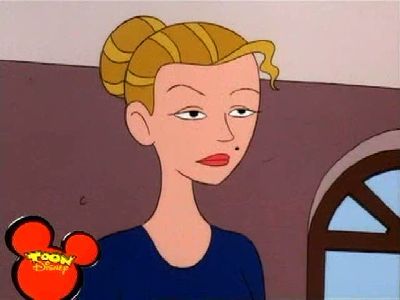 #7 - Dance Lessons
Season 2 - Episode 23
Spinelli's parents put her in Mlle. Povlova's dance school, where she teams up with Mikey.
16 votes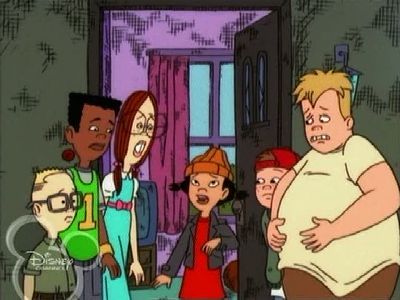 #8 - Parents' Night
Season 1 - Episode 25
Spinelli will do anything to keep her parents from attending parents' night and meeting the others.
21 votes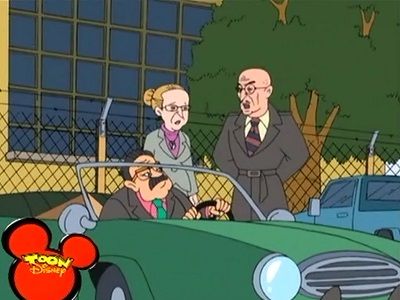 #9 - Prickly is Leaving
Season 4 - Episode 11
Prickly finally gets his appointment to Spiro T. Agnew Middle School. But the kids try to make him stay after they meet the new Principal Slicer.
10 votes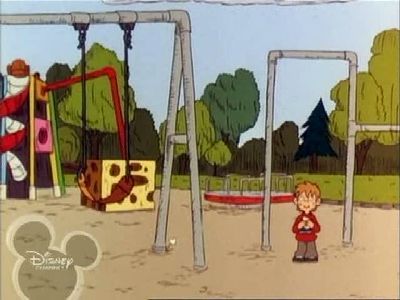 #10 - The Kid Came Back
Season 1 - Episode 14
A weird little boy keeps tagging along behind the kids, apparently causing a streak of bad luck.
21 votes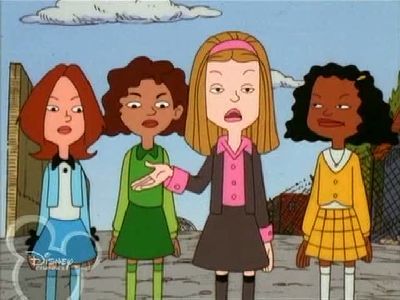 #11 - First Name Ashley
Season 1 - Episode 7
The Ashleys try to force Spinelli to be just like them when Spinelli's first name is revealed.
41 votes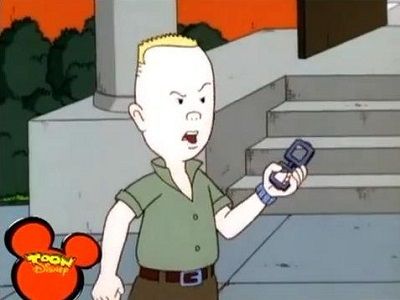 #12 - Call Me Guy
Season 4 - Episode 10
Gus takes a new identity when he discovers that people think he's a different cool kid when he doesn't wear them. Too bad ""Guy"" can't see a thing.
12 votes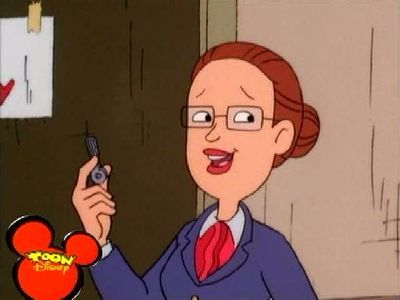 #13 - Kids in the Mist
Season 1 - Episode 24
The kids deal with a pompous expert on child research who wants to study them as they play.
19 votes
Writers:
Holly Huckins

,
Joe Ansolabehere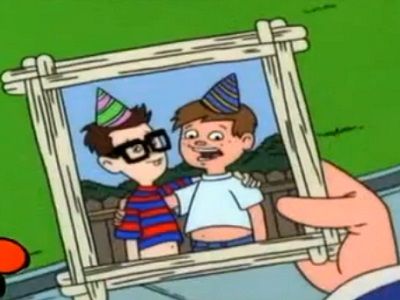 #14 - Some Friend
Season 4 - Episode 46
T.J. has a mysterious friend who appears to be Menlo.
10 votes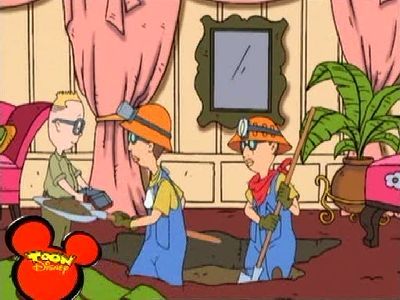 #15 - Buried Treasure
Season 3 - Episode 14
TJ receives an old history textbook with a treasure map that leads the gang, Randall, and the Ashleys out to get the treasure. But as they get closer, greed arises and the 4th graders fight for the treasure.
17 votes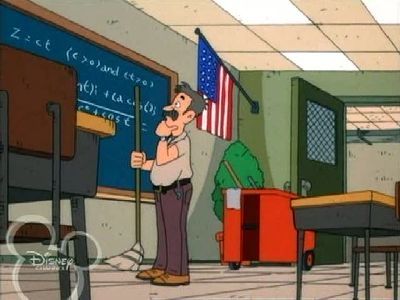 #16 - A Genius Among Us
Season 3 - Episode 2
Someone else besides Gretchen is a math genius, and through math, Gretchen starts a close relationship with this person.
18 votes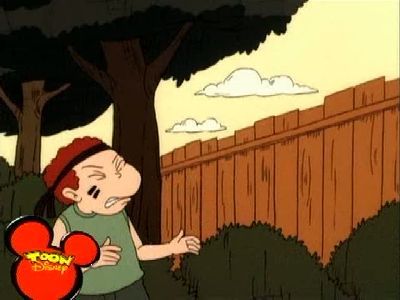 #17 - The Trial
Season 1 - Episode 18
Randall accuses Spinelli of hitting him with a rock during a dirt clod war so the kids put her on trial.
22 votes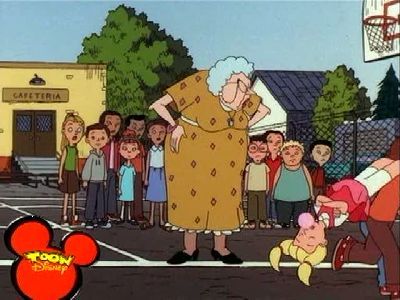 #18 - The Great Jungle Gym Stand Off
Season 1 - Episode 4
The kids stage a protest when Prickly plans to tear down Ol' Rusty to replace it with a new jungle gym.
64 votes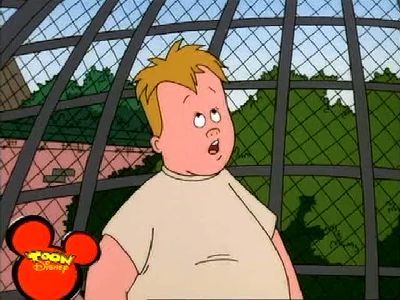 #19 - Copycat Kid
Season 2 - Episode 14
Mikey wants to be exactly like Vince when Vince saves his life.
23 votes
#20 - The Great Can Drive
Season 1 - Episode 22
At first only Mikey wants to participate in the Thanksgiving can drive competition against the unbeatable Ashleys. But then the other kids join in to beat the Ashleys.
31 votes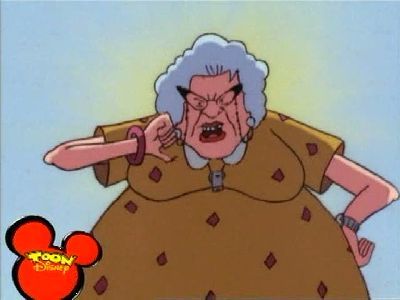 #21 - The Box
Season 1 - Episode 17
Miss Finster comes up with a new punishment that reduces T.J. to a vegetable.
24 votes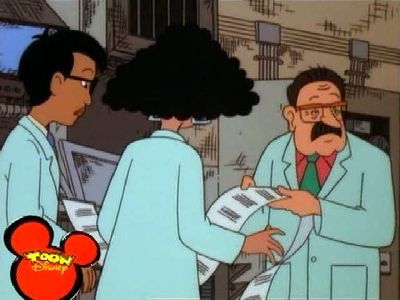 #22 - Teacher's Lounge
Season 1 - Episode 19
The kids dream about what the teachers' lounge must be like.
24 votes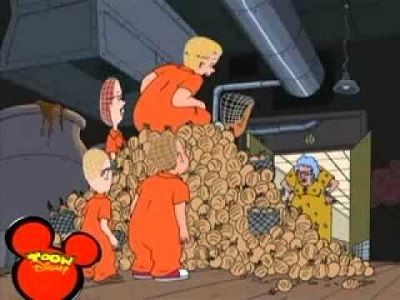 #23 - The Biggest Trouble Ever
Season 4 - Episode 13
The gang gets busted when they accidentally break a statue of a famous hero.
16 votes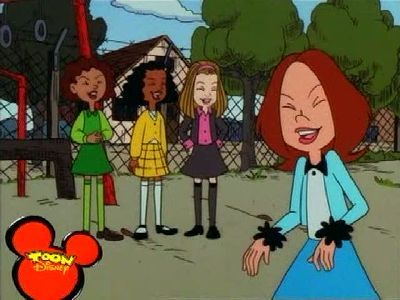 #24 - Jinxed
Season 1 - Episode 5
The Ashleys jinx Gus according to the playground rules so that he can't talk until his friends say his name.
56 votes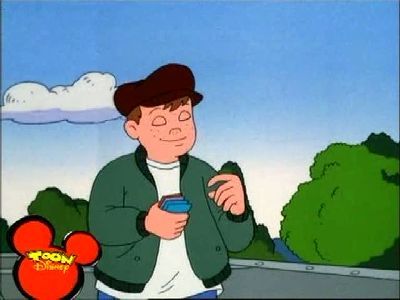 #25 - Economics of Recess
Season 2 - Episode 17
When the playground goes on the monsticker standard T.J. goes down the path from poverty to wealth.
20 votes
Writers:
Rick Gitelson

,
Mark Drop

,
Phil Walsh