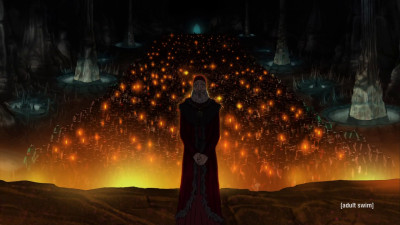 #1 - Church of the Black Klok 8.98
Season 4 - Episode 12
Dethklok is notified of a looming secret that has been around for hundreds of years: the secret of the Metalocalypse. Before they can contemplate what this means, however, Nathan must give a eulogy and do the most brutal thing he has ever done: get in touch with his emotions.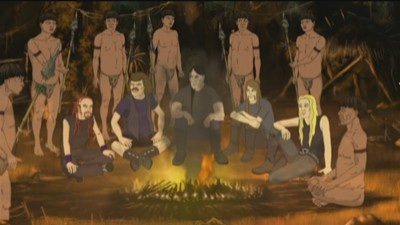 #2 - Dethcarraldo 8.94
Season 2 - Episode 9
The band travels to the Amazon and learns about the native brutality of Nathan's ancestors.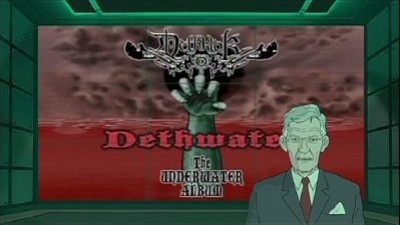 #3 - The Metalocalypse Has Begun 8.92
Season 1 - Episode 20
Dethklok receives death threats from fans right before the first live performance of Dethwater. Krosier and Ravenwood attempt to take Dethklok out, with the help of an old enemies brother... With the secret army on the horizon waiting for the right moment to strike, will Dethklok make it through this?
Directors: Jon Schnepp, Chris Prynoski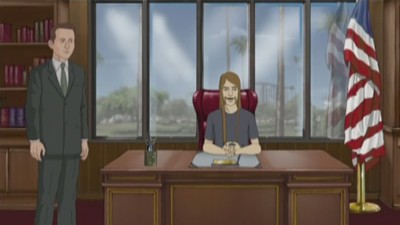 #4 - Dethgov 8.88
Season 2 - Episode 10
Nathan serves a term as the temporary governor of Florida.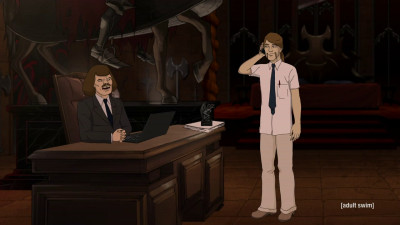 #5 - Breakup Klok 8.88
Season 4 - Episode 11
While the world awaits the final Dethklok performance, members of the band prepare for their post-Dethklok careers. Pickles starts a winery for the most alcoholic wine ever, Nathan and Skwisgaar look for a brand new sound that does not suck, and Toki works with Murderface on his campaign for congressman. Meanwhile, Selatcia takes Dethklok's weakness as the opportune time to strike!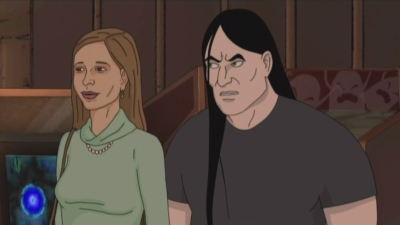 #6 - Klokblocked 8.86
Season 2 - Episode 13
When Nathan learns his ex-girlfriend has found a new love, he decides to return to dating.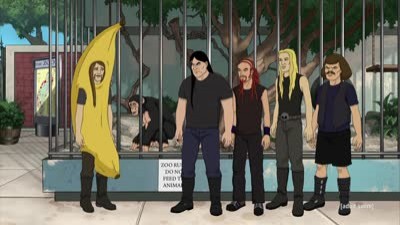 #7 - Diversityklok 8.81
Season 4 - Episode 2
Accusations of racism are leveled at the band, so they open an urban youth center to improve their image. Elsewhere, Toki starts a club but excludes Murderface.
Directors: Mark Brooks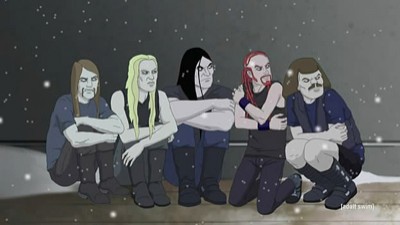 #8 - Doublebookedklok 8.79
Season 3 - Episode 10
Dethklok band manager Charles Offdensen's absence causes problems for the band when they accidentally double book a show in the Middle East.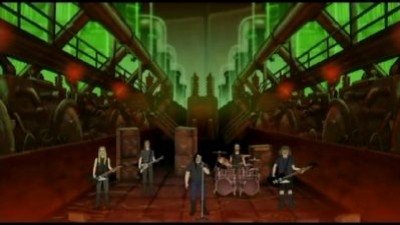 #9 - Dethvengeance 8.75
Season 2 - Episode 3
The wounded, the scarred, and the disfigured unite. Meanwhile, an oblivious Dethklok spends their studio time recording onto the purest of all analog formats: water.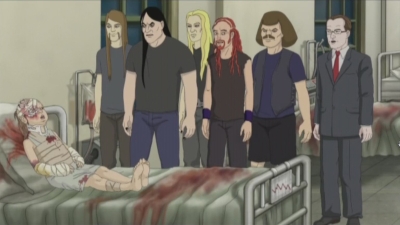 #10 - Revengencers 8.64
Season 2 - Episode 12
Dethklok visits scarred and disfigured victims of recent bomb attacks.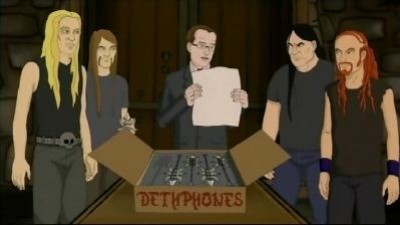 #11 - Dethtroll 8.64
Season 1 - Episode 4
The band plays an ancient song which hasn't been heard in thousands of years which unexpectedly awakens a deadly Nordic lake troll and must compose the world's first death metal lullaby to return the beast to its slumber.
Directors: Chris Prynoski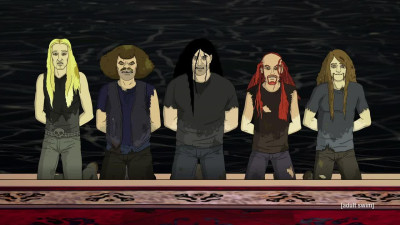 #12 - Writersklok 8.63
Season 4 - Episode 6
The band's new female producer sends them on a vacation to help write songs for the new album. The getaway proves anything but relaxing, however, when they end up in a brutal country and are sold into sex slavery.
Directors: Brendon Small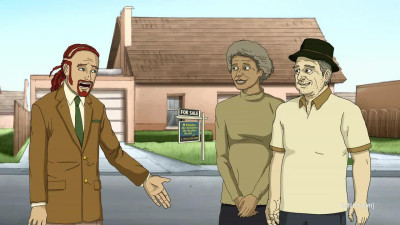 #13 - Motherklok 8.62
Season 4 - Episode 4
Dethklok opens a Dethfair in Tomahawk, Wisconsin; Pickles goes into realty.
Directors: Jon Schnepp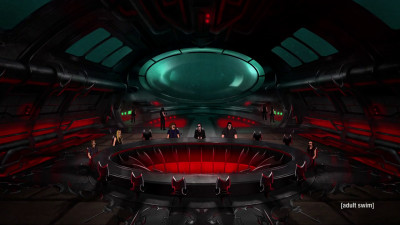 #14 - Going Downklok 8.62
Season 4 - Episode 9
The guys spend time on a sub without women, and the conditions quickly deteriorate, prompting Pickles and Nathan to compete for the affections of their producer.
Directors: Mark Brooks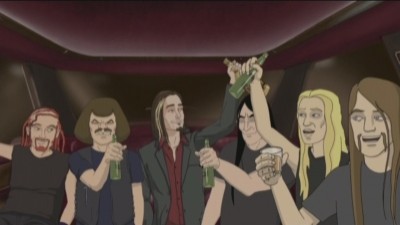 #15 - Dethsources 8.60
Season 2 - Episode 14
The band is fed up with Ofdenson knowing more than they do. They want their fifth of everything and decide to hire an efficiency expert to tighten up matters at Mordhaus and maximize their weekly allowance.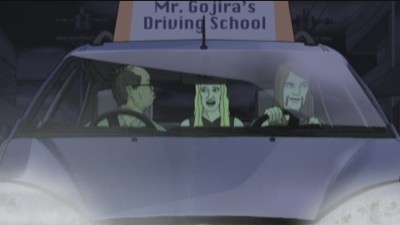 #16 - Dethrace 8.58
Season 2 - Episode 11
When William Murderface creates an auto event, Nathan and Pickles try to be supportive while Swisgaar and Toki try to get their licenses.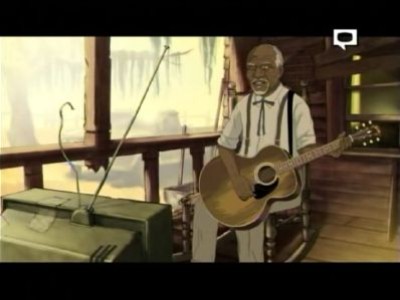 #17 - Bluesklok 8.57
Season 1 - Episode 14
After a concert that Dethklok didn't perform, but just stood on the stage, they travel to Mississippi to learn about the blues.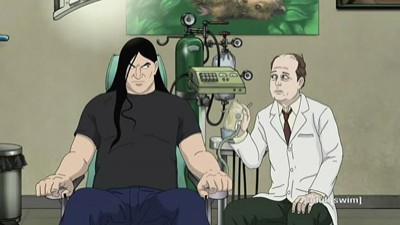 #18 - Dethhealth 8.57
Season 3 - Episode 3
The members of Dethklok use a variety of potentially dangerous home remedies in a desperate attempt to avoid a visit to the doctor's office.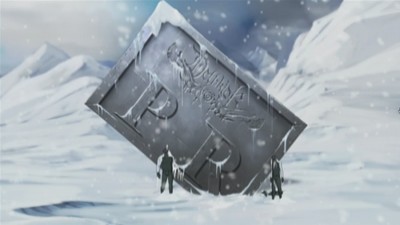 #19 - PR Pickles 8.56
Season 2 - Episode 8
Pickles gets a new PR lady who inflates his fame, prompting jealousy from his bandmates.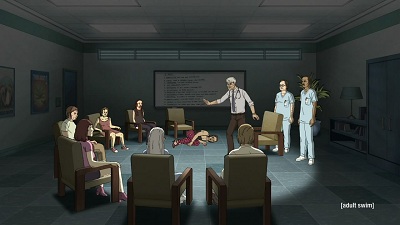 #20 - Rehabklok 8.54
Season 3 - Episode 8
While Pickles is back in rehab, the band replaces him with an automated beat keeping machine.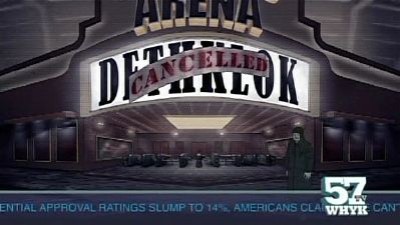 #21 - Dethecution 8.53
Season 2 - Episode 1
Dethklok has withdrawn from the public eye, and fan suicide rates are climbing. The US government hatches a plan to bring the band out of hiding and restore world order.
Directors: Jon Schnepp

,

Chris Prynoski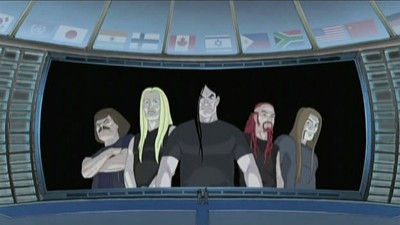 #22 - Dethrelease (1) 8.53
Season 2 - Episode 19
Dethklok's new album is released to the world. The Revengencers make their next move. Mordhouse is directly attacked by the Revengencers, during a concert after party. Part one.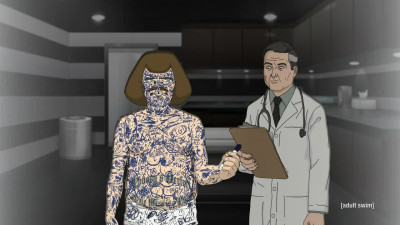 #23 - Dethvanity 8.51
Season 4 - Episode 8
Murderface goes to Mexico for plastic surgery after he receives a dubious award. The rest of the guys, meanwhile, deal with the effects of aging and years of hard living.
Directors: Felipe Salazar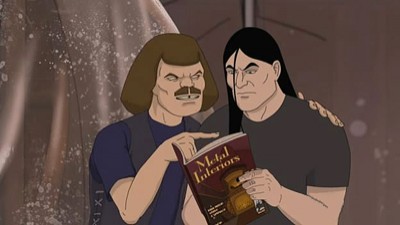 #24 - Renovationklok 8.51
Season 3 - Episode 1
Believing Ofdensen is dead, Dethklok is forced to become their own managers while dealing with repairs to the destroyed Mordhaus and trying to plan their biggest concert to date. Their efforts are stalled however when a past acquaintance cuts off their unlimited financial freedom to get revenge against the band.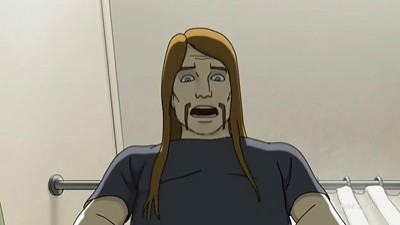 #25 - Fertilityklok 8.50
Season 3 - Episode 6
Toki decides he wants to find his soulmate and goes to a match making service. Meanwhile, Murderface bets Skwisgaar that he can have more sex than him.