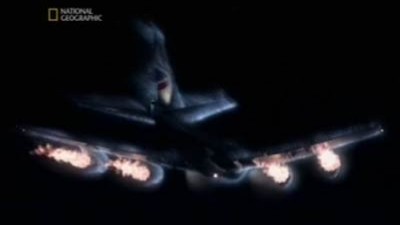 #1 - Falling from the Sky (British Airways Flight 9) 8.82
Season 4 - Episode 2
Alternate title: "All Engines Failed" British Airways Flight 009, sometimes referred to as the Jakarta incident, was a scheduled British Airways flight from London Heathrow to Auckland, with stops in Bombay, Madras, Kuala Lumpur, Perth and Melbourne. On 24 June 1982, the route was being flown by City of Edinburgh, a 747-200 registered G-BDXH, when it flew into a cloud of dust and ash thrown up by the eruption of Mount Galunggung, and all four engines failed. The aircraft was able to glide far enough to exit the ash cloud, and three of the engines were restarted, allowing the flight to divert to Jakarta and perform a safe landing.
Directors: Mike Douglas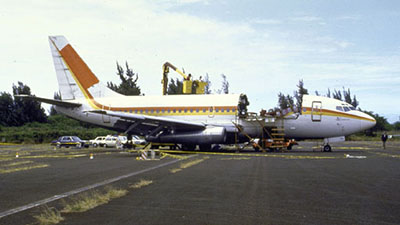 #2 - Hanging by a Thread (Aloha Airlines Flight 243) 8.68
Season 3 - Episode 11
Aloha Airlines Flight 243 was a scheduled Aloha Airlines Boeing 737-200 flight between Hilo and Honolulu in Hawaii. On April 28, 1988, the aircraft suffered extensive damage after an explosive decompression in flight, but was able to land safely at Kahului Airport on Maui. One crew member was blown out of the airplane and another 65 passengers and crew were injured. The extent of the damage was only just below that which would have caused the airliner to break up, and the survival of the aircraft with such a major loss of integrity was unprecedented and remains unsurpassed.
Directors: Andy Webb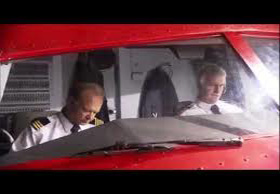 #3 - Turning Point (Northwest Airlines Flight 85) 8.68
Season 11 - Episode 6
On 9 October 2002, Northwest Airlines Flight 85 is cruising above the Bering Sea before problems develop and pilots must make an emergency landing in Anchorage, Alaska.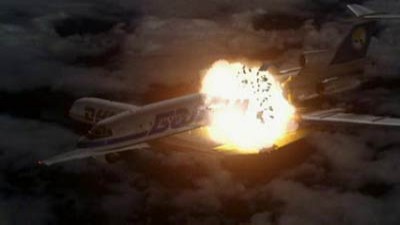 #4 - Deadly Crossroads: Überlingen Crash (Mid-Air Collision) 8.66
Season 2 - Episode 6
Bashkirian Airlines Flight 2937, registration RA-85816, was a Tupolev 154M passenger jet en route from Moscow, Russia to Barcelona, Spain. DHL Flight 611, registration A9C-DHL, was a Boeing 757-200 cargo jet flying from Bergamo, Italy to Brussels, Belgium. The two aircraft collided in mid-air on July 1, 2002 at 21:35 (UTC) over Überlingen, Germany (near Lake Constance), killing all 71 aboard both aircraft. German investigators determined that the accident had been caused by problems within the air traffic control system; and the controller who was on duty at the time, Peter Nielsen, was later stabbed to death by an architect who lost his wife and both of his children in the accident. Flight: Bashkirian Airlines Flight 2937; DHL Flight 611 AKA: Mid-Air Collision AKA: A Father's Revenge
Directors: Phil Comeau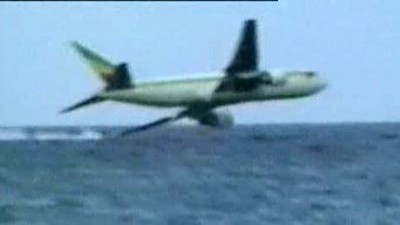 #5 - Ocean Landing (Ethiopian Airlines Flight 961) 8.63
Season 3 - Episode 6
Ethiopian Airlines Flight 961 was hijacked on November 23, 1996 en route from Addis Ababa to Nairobi, by three Ethiopians seeking political asylum. The plane crashed in the Indian Ocean near Comoros after running out of fuel, killing 123 of the 175 passengers and crew on board.
Directors: Karl Jason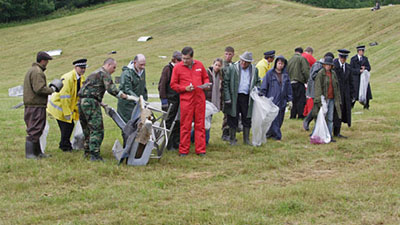 #6 - Lockerbie Disaster (Pan Am 103) 8.57
Season 7 - Episode 2
Shortly after leaving London Heathrow airport in December 1988, Pan Am flight 103 exploded above Lockerbie , Scotland killing 270 people. Investigators soon discovered that a bomb in the forward cargo compartment had taken down the plane.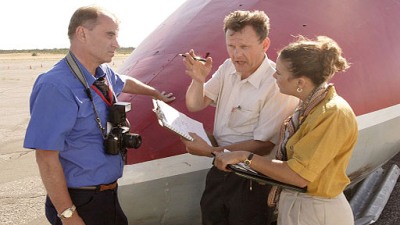 #7 - Gimli Glider (Air Canada Flight 143) 8.56
Season 5 - Episode 2
Alternative titles: "Miracle Flight" and "Deadly Glide". A Boeing 767-200 jet, Air Canada Flight 143, ran completely out of fuel at 41,000 feet (12,000m) altitude, about halfway through its flight from Montreal to Edmonton. The crew was able to glide the aircraft safely to an emergency landing at Gimli Industrial Park Airport, a former airbase at Gimli, Manitoba.
Directors: Karl Jason
#8 - Impossible Landing (United Airlines Flight 232) 8.49
Season 11 - Episode 13
On 19 July 1989, United Airlines Flight 232's DC-10 was crippled when an engine explodes causing serious damage to the vital hydraulics system causing the plane to go out of control. The plane managed to land at Sioux City but the plane erupted into a fireball shortly after.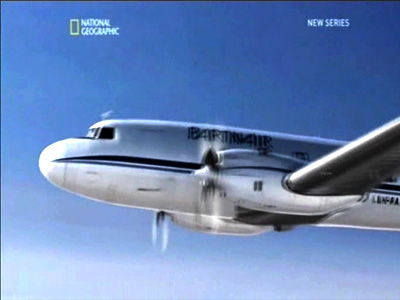 #9 - Blown Apart (Partnair Flight 394) 8.41
Season 7 - Episode 3
AKA "Deadly Prize/Silent Killer" On September 8, 1989, Partnair Flight 94, a charter from Oslo to Hamburg, suddenly begins to dive from 22 thousand feet. The aging propeller plane eventually crashes into the sea, killing all 55 people on board.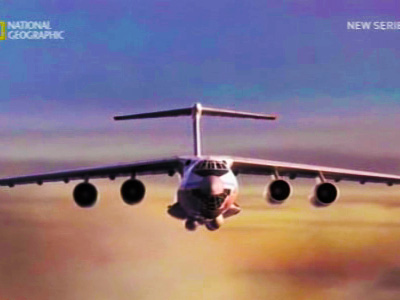 #10 - Sight Unseen (1996 Charki Dadri mid-air collision) 8.39
Season 7 - Episode 5
Alternate title: Head on Collision/Crash Course/Collision Course Find out what went wrong when a Kazakhstan Airlines jet and a Saudi Airways plane collided in the worst mid-air crash in aviation history, killing 349 people on November 12, 1996.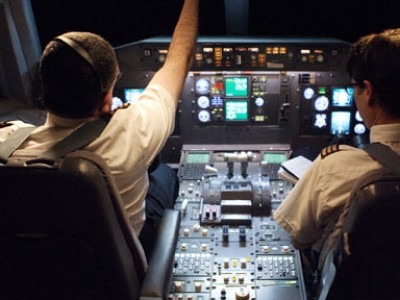 #11 - Mixed Signals (Birgenair Flight 301) 8.37
Season 5 - Episode 8
Alternative title: "The Plane That Wouldn't Talk" Birgenair Flight 301 is scheduled to fly from Puerto Plata to Frankfurt. On takeoff, the captain finds that his air speed indicator (ASI) is not reading properly, though the co-pilot's ASI is showing the correct speed. Both pilots become confused and believe that both ASIs are malfunctioning. They lose control of the aircraft and it crashes in the Caribbean Sea. All 13 crew members and 176 passengers die.
Directors: Tim Wolochatiuk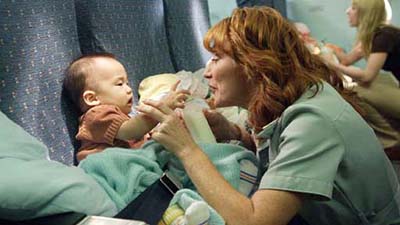 #12 - Operation Babylift (C-5 Galaxy 68-0218 ) 8.36
Season 7 - Episode 4
An attempt to rescue orphans from the chaos of war-torn Vietnam ended in tragedy when a US plane crashed on April 4, 1975, killing more than 150 people.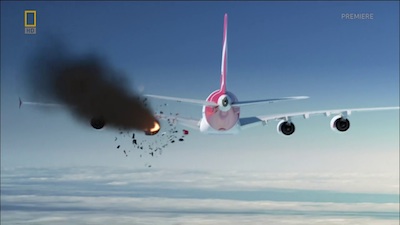 #13 - Qantas 32: Titanic In The Sky (Qantas, Flight 32) 8.36
Season 13 - Episode 10
On 4 November 2010, the pilots of Qantas Flight 32 were forced to deal with a series of failures when an explosion tore apart an engine on their A380.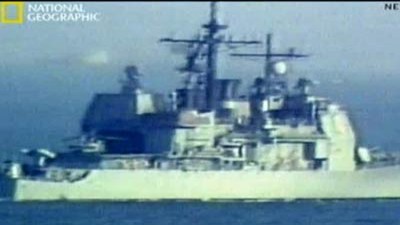 #14 - Mistaken Identity (Iran Air Flight 655) 8.34
Season 3 - Episode 1
Iran Air Flight 655 (IR655) was a commercial flight operated by Iran Air that flew from Bandar Abbas, Iran to Dubai. On Sunday July 3, 1988, the aircraft flying IR655 was shot down by the U.S. Navy guided missile cruiser USS Vincennes between Bandar Abbas and Dubai, killing all 290 passengers and crew aboard, including 38 non-Iranians and 66 children. The Vincennes was inside Iranian territorial waters at the time of the shoot-down. According to the U.S. government, the Iranian aircraft was mistakenly identified as an attacking military fighter. The Iranian government, however, maintains that the Vincennes knowingly shot down a civilian aircraft.
Directors: Jonathan Dent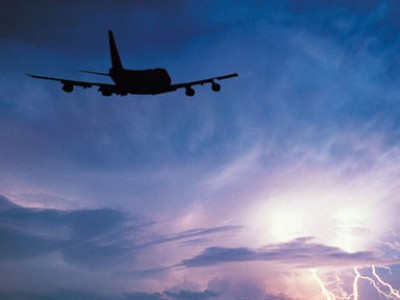 #15 - Southern Storm (Southern Airways Flight 242) 8.34
Season 5 - Episode 6
In 1977, a plane was caught in a storm so severe that it cracked the cockpit windscreen. The crew decided to try and land on a nearby highway, but the jet clipped a tree and burst into flames. Together with the cockpit crew, 72 passengers and 8 people on the ground were killed in the inferno but miraculously, 5 people on board survived.
Directors: Ian Robertson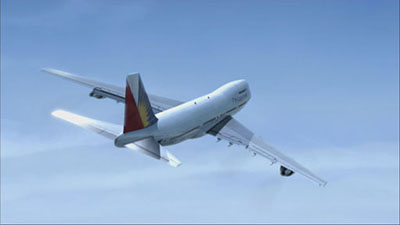 #16 - Bomb on Board (Philippine Airlines Flight 434) 8.34
Season 3 - Episode 13
Philippine Airlines Flight 434 (PAL434, PR434) was the route designator of a flight from Ninoy Aquino International Airport, Metro Manila, Philippines, to New Tokyo International Airport (now Narita International Airport), Narita near Tokyo, Japan, with one stop at Mactan-Cebu International Airport, Cebu. On December 11, 1994, the Boeing 747-283B on the route was on its second leg, from Cebu to Tokyo, when a bomb exploded, killing one passenger. The rest of the passengers and the crew survived.
Directors: Michael Barnes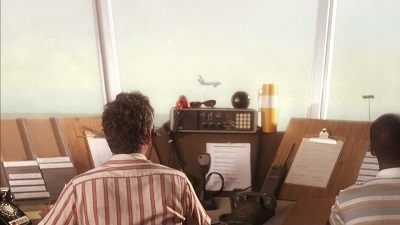 #17 - Catastrophe at O'Hare (American Airlines, Flight 191) 8.34
Season 12 - Episode 7
On 25 May 1979, American Airlines Flight 191 a McDonnell Douglas DC-10-10 lost its No.1 engine moments after take-off at Chicago's O'Hare International Airport and crashed into a trailer park shortly thereafter. All 271 people on board the plane as well as two other people on the ground were killed making it the worst single-aircraft air disaster in United States history. AKA Catastrophe at O'Hare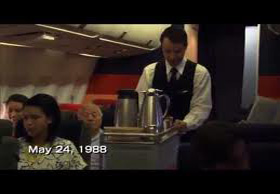 #18 - Nowhere to Land (TACA Flight 110) 8.33
Season 11 - Episode 11
On 24 May 1988, TACA Airlines Flight 110, a Boeing 737 flew through a thunderstorm and suffered a dual engine flameout. The pilots amazingly managed to land on a grass levee close to a nearby stream at NASA's Michoud Assembly Facility in the Michoud area of eastern New Orleans, USA. All onboard survived.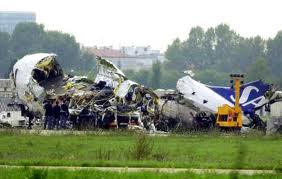 #19 - The Invisible Plane (The Linate Airport Disaster) 8.32
Season 11 - Episode 12
On 8 October 2001, Scandinavian Airlines Flight 686, a McDonnell-Douglas MD-87 airliner carrying 110 people bound for Copenhagen, Denmark collided on take-off at Milan's Linate Airport into an Air Evex Cessna Citation CJ2 business jet carrying four people bound for Paris, France. The MD-87 plane suffered major damage and crashed into a hangar shortly afterwards. All 114 people on board the two aircraft were killed, the crash and subsequent fire killed a further more four Italian ground personnel in the hangar, and injured four more.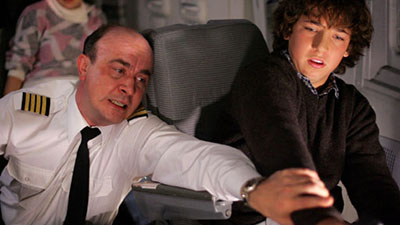 #20 - Kid in the Cockpit (Aeroflot Flight 593) 8.31
Season 3 - Episode 7
Aeroflot Flight 593 refers to an accident on March 23, 1994 in which an Aeroflot Airbus A310-304 passenger airliner, registration F-OGQS, crashed into a hillside in Siberia. The cockpit voice recorder revealed that the pilot's 15-year-old son, Eldar Kudrinsky, was initially at the controls when the incident began, and that he had unknowingly activated an automatic feature of the A310's autopilot that many pilots at the time were unfamiliar with. All 75 passengers and crew were killed.
Directors: Jim Donovan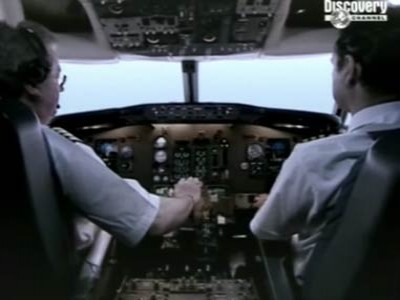 #21 - Ghost Plane (Helios Airways Flight 522) 8.29
Season 4 - Episode 8
Alternative title: "Unconscious Pilot" 14 August 2005: Helios Airways Flight 522 takes-off from Cyprus. As it flies over Greece, air traffic controllers lose radio contact with it. Fighter jets are sent up to meet with the Boeing 737. One of the jets get close to the plane only to see that the First Officer is alone and unconscious in the flight deck. Everyone in the cabin is also unconscious and oxygen masks are dangling from the cabin ceiling. The captain is missing. Then, the fighter jet pilot witnesses someone enter the cockpit. The mysterious person appears to be trying to regain control of the aircraft, but it is too late. Soon, Flight 522 runs out of fuel and dives into a hill near Marathon. There are no survivors. After a thorough investigation, the mysterious person is found out to be a flight attendant that had been working on the flight who managed to stay conscious by using a portable oxygen mask as opposed to the aircraft's installed oxygen masks. This solved the mystery of who the fighter pilot was looking at before the aircraft went down.
Directors: Larry Bambrick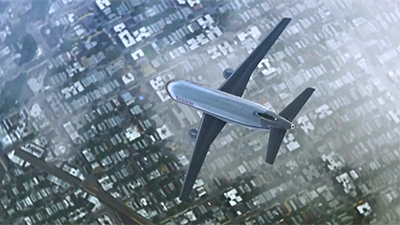 #22 - Queens Catastrophe (American Airlines, Flight 587) 8.28
Season 13 - Episode 4
When American Airlines Flight 587 crashed into Queens, New York after 9/11, it was considered an act of terror - until evidence proved otherwise.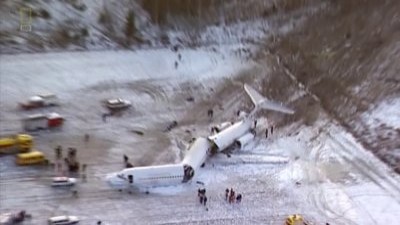 #23 - Pilot Betrayed 8.27
Season 10 - Episode 3
Despite being de-iced twice for winter conditions, both engines fail in a plane departing Stockholm. It falls 3000 feet and breaks in three but everyone survives. What crippled a near-new jetliner?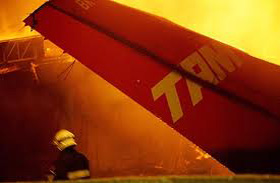 #24 - Deadly Reputation (TAM Airlines Flight 3054) 8.26
Season 11 - Episode 1
July 17th, 2007 TAM Airlines Flight #3054 is on its final approach to Sao Paolo's notorious Congonhas Airport. Runway 35-L at Congonhas is one of the busiest and most treacherous airports in the world. It's built on a hilltop, completely surrounded by tall buildings. The crew of Flight #3054 gets a report that the runway is wet and slippery. Captain Henrique Stephanini brings his Airbus A-320 down at the foot of the 1,945 meter long runway, activates the one working reverse thruster and applies the brakes, but his plane doesn't slow down. It hurtles down the runway at top speed, crosses a highway and slams into a building and adjacent gas station. No one on the plane survives. Twelve people on the ground are also killed. This is the worst aviation disaster in South American history. Investigators are under enormous pressure to figure out what went wrong on Brazil's busiest runway, before it claims any more lives.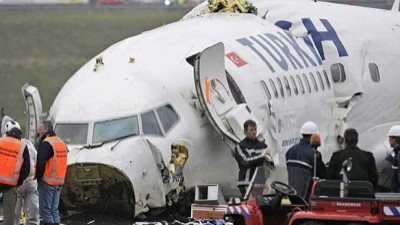 #25 - Who's In Control? 8.23
Season 10 - Episode 6
On 25 February 2009, a Turkish Airlines jet crashed during landing at Schiphol airport, killing nine people. What caused the plane to crash?