The Best Episodes of Mayday
Last Updated: May 28, 2019
Revealing the dark truth that aviation safety improves one crash at a time, Mayday investigates legendary aviation disasters to find out what went wrong and why. Based on cockpit voice recorders, accident reports and eyewitness accounts, every episode also features interviews, state-of-the-art CGI and gripping reenactments.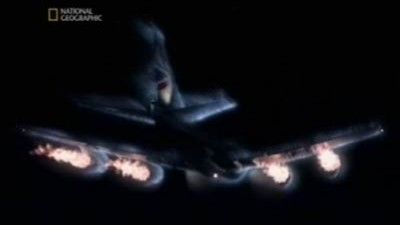 #1 - Falling from the Sky (British Airways Flight 9)
Season 4 - Episode 2
Alternate title: "All Engines Failed" British Airways Flight 009, sometimes referred to as the Jakarta incident, was a scheduled British Airways flight from London Heathrow to Auckland, with stops in Bombay, Madras, Kuala Lumpur, Perth and Melbourne. On 24 June 1982, the route was being flown by City of Edinburgh, a 747-200 registered G-BDXH, when it flew into a cloud of dust and ash thrown up by the eruption of Mount Galunggung, and all four engines failed. The aircraft was able to glide far enough to exit the ash cloud, and three of the engines were restarted, allowing the flight to divert to Jakarta and perform a safe landing.
53 votes
Writers:
Watch on Amazon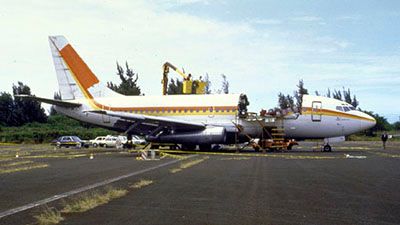 #2 - Hanging by a Thread (Aloha Airlines Flight 243)
Season 3 - Episode 11
Aloha Airlines Flight 243 was a scheduled Aloha Airlines Boeing 737-200 flight between Hilo and Honolulu in Hawaii. On April 28, 1988, the aircraft suffered extensive damage after an explosive decompression in flight, but was able to land safely at Kahului Airport on Maui. One crew member was blown out of the airplane and another 65 passengers and crew were injured. The extent of the damage was only just below that which would have caused the airliner to break up, and the survival of the aircraft with such a major loss of integrity was unprecedented and remains unsurpassed.
35 votes
#3 - Turning Point (Northwest Airlines Flight 85)
Season 11 - Episode 6
On 9 October 2002, Northwest Airlines Flight 85 is cruising above the Bering Sea before problems develop and pilots must make an emergency landing in Anchorage, Alaska.
53 votes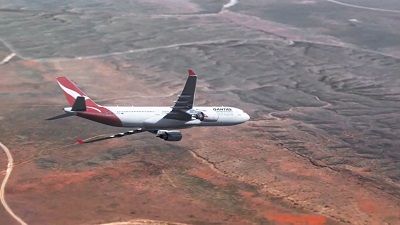 #4 - Free Fall (Qantas Flight 72)
Season 18 - Episode 7
In 2008, Qantas Flight 72 travelling from Singapore to Perth suddenly nosedives while over the Indian Ocean. With warnings flooding the cockpit and passengers being flung around, it's up to an experienced fighter pilot to get the plane to safety.
18 votes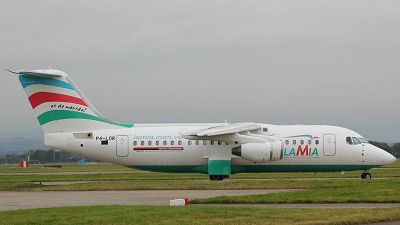 #5 - Football Tragedy (LaMia Flight 2933)
Season 19 - Episode 9
With Brazil's Chapecoense soccer team on board, LaMia Flight 2933 is on its final approach to Medellin, Columbia when the crew suddenly declares a fuel emergency. Before air traffic control even has time to clear a path, the plane crashes on the crest of a mountain, killing nearly everyone on board. With the soccer world in mourning, investigators face incredible pressure to figure out what happened. And as they pore over the evidence, they uncover a disturbing tale of greed and a deadly gamble.
16 votes
#6 - 28 Seconds to Survive (Santa Bárbara Airlines, Flight 518)
Season 12 - Episode 12
On 21 February 2008, Santa Bárbara Airlines Flight 518 was operating as a scheduled domestic flight from Mérida, Venezuela to Caracas when it crashed into the side of a mountain shortly after takeoff. All 46 passengers and crew aboard the plane died.
54 votes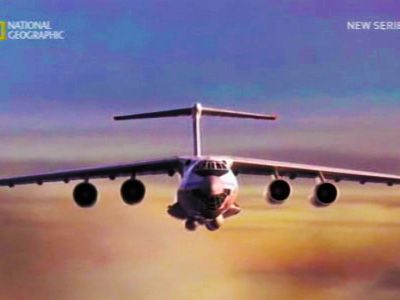 #7 - Sight Unseen (1996 Charki Dadri mid-air collision)
Season 7 - Episode 5
Alternate title: Head on Collision/Crash Course/Collision Course Find out what went wrong when a Kazakhstan Airlines jet and a Saudi Airways plane collided in the worst mid-air crash in aviation history, killing 349 people on November 12, 1996.
46 votes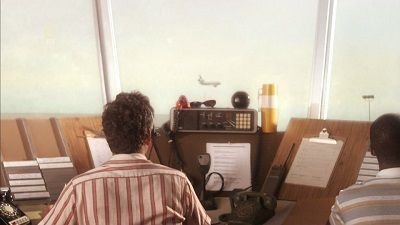 #8 - Catastrophe at O'Hare (American Airlines, Flight 191)
Season 12 - Episode 7
On 25 May 1979, American Airlines Flight 191 a McDonnell Douglas DC-10-10 lost its No.1 engine moments after take-off at Chicago's O'Hare International Airport and crashed into a trailer park shortly thereafter. All 271 people on board the plane as well as two other people on the ground were killed making it the worst single-aircraft air disaster in United States history. AKA Catastrophe at O'Hare
64 votes
#9 - Qantas 32: Titanic In The Sky (Qantas, Flight 32)
Season 13 - Episode 10
On 4 November 2010, the pilots of Qantas Flight 32 were forced to deal with a series of failures when an explosion tore apart an engine on their A380.
100 votes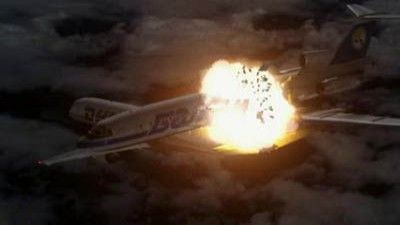 #10 - Deadly Crossroads: Überlingen Crash (Mid-Air Collision)
Season 2 - Episode 6
Bashkirian Airlines Flight 2937, registration RA-85816, was a Tupolev 154M passenger jet en route from Moscow, Russia to Barcelona, Spain. DHL Flight 611, registration A9C-DHL, was a Boeing 757-200 cargo jet flying from Bergamo, Italy to Brussels, Belgium. The two aircraft collided in mid-air on July 1, 2002 at 21:35 (UTC) over Überlingen, Germany (near Lake Constance), killing all 71 aboard both aircraft. German investigators determined that the accident had been caused by problems within the air traffic control system; and the controller who was on duty at the time, Peter Nielsen, was later stabbed to death by an architect who lost his wife and both of his children in the accident. Flight: Bashkirian Airlines Flight 2937; DHL Flight 611 AKA: Mid-Air Collision AKA: A Father's Revenge
64 votes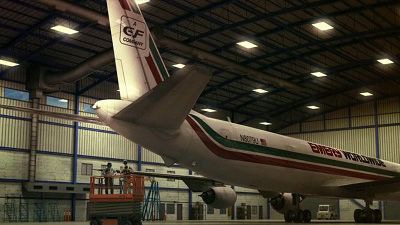 #11 - Nuts & Bolts (Emery Worldwide Flight 17)
Season 18 - Episode 1
Moments after taking off from a California airport, an American cargo plane needs to make an emergency landing. The pilots manage to bring their DC-8 to within sight of the runway, but the crippled plane crashes into an automobile salvage yard one mile east of the airport.
40 votes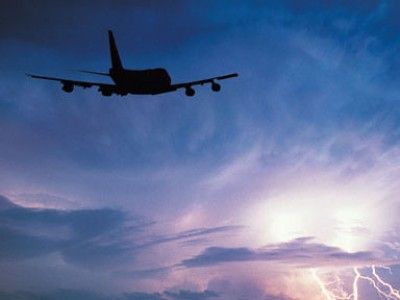 #12 - Southern Storm (Southern Airways Flight 242)
Season 5 - Episode 6
In 1977, a plane was caught in a storm so severe that it cracked the cockpit windscreen. The crew decided to try and land on a nearby highway, but the jet clipped a tree and burst into flames. Together with the cockpit crew, 72 passengers and 8 people on the ground were killed in the inferno but miraculously, 5 people on board survived.
35 votes
Writers:
Christopher Blow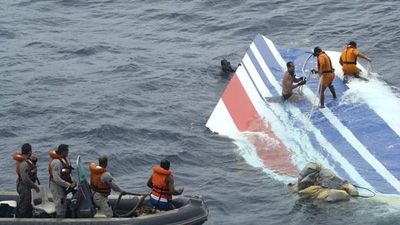 #13 - Vanished (Air France, Flight 447)
Season 12 - Episode 13
On 1 June 2009, Air France Flight 447, a scheduled flight from Rio de Janeiro, Brazil to Paris, France, stalled and crashed into the Atlantic Ocean while flying in a thunderstorm, killing all 216 passengers and 12 aircrew on board. The causes of the crash were incorrect airspeed readings due to ice blockage of the aircraft's pitot tubes, inappropriate control inputs and the pilots not taking recovery action until it was too late.
78 votes
Watch on Amazon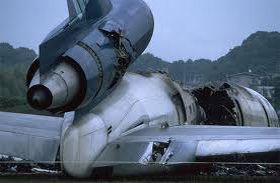 #14 - Impossible Landing (United Airlines Flight 232)
Season 11 - Episode 13
On 19 July 1989, United Airlines Flight 232's DC-10 was crippled when an engine explodes causing serious damage to the vital hydraulics system causing the plane to go out of control. The plane managed to land at Sioux City but the plane erupted into a fireball shortly after.
61 votes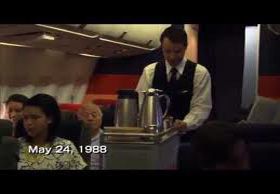 #15 - Nowhere to Land (TACA Flight 110)
Season 11 - Episode 11
On 24 May 1988, TACA Airlines Flight 110, a Boeing 737 flew through a thunderstorm and suffered a dual engine flameout. The pilots amazingly managed to land on a grass levee close to a nearby stream at NASA's Michoud Assembly Facility in the Michoud area of eastern New Orleans, USA. All onboard survived.
53 votes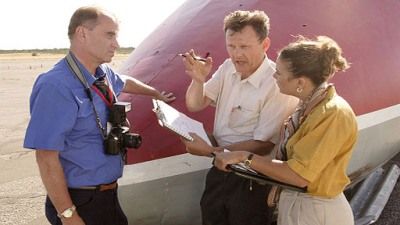 #16 - Gimli Glider (Air Canada Flight 143)
Season 5 - Episode 2
Alternative titles: "Miracle Flight" and "Deadly Glide". A Boeing 767-200 jet, Air Canada Flight 143, ran completely out of fuel at 41,000 feet (12,000m) altitude, about halfway through its flight from Montreal to Edmonton. The crew was able to glide the aircraft safely to an emergency landing at Gimli Industrial Park Airport, a former airbase at Gimli, Manitoba.
59 votes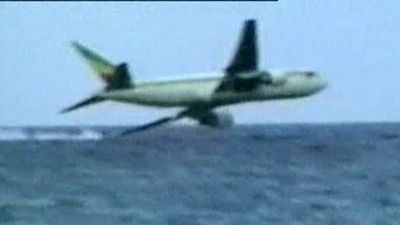 #17 - Ocean Landing (Ethiopian Airlines Flight 961)
Season 3 - Episode 6
Ethiopian Airlines Flight 961 was hijacked on November 23, 1996 en route from Addis Ababa to Nairobi, by three Ethiopians seeking political asylum. The plane crashed in the Indian Ocean near Comoros after running out of fuel, killing 123 of the 175 passengers and crew on board.
48 votes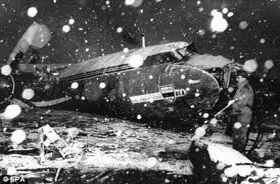 #18 - Munich Air Disaster
Season 11 - Episode 5
On 6 February 1958, British European Airways Flight 609, carrying members of the famed Manchester United football team, crashed shortly after taking off from Munich, killing 23 aboard.
51 votes
Watch on Amazon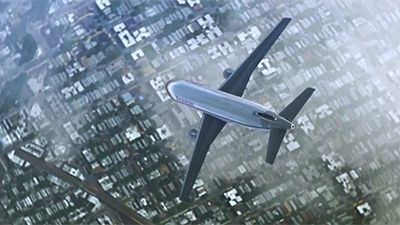 #19 - Queens Catastrophe (American Airlines, Flight 587)
Season 13 - Episode 4
When American Airlines Flight 587 crashed into Queens, New York after 9/11, it was considered an act of terror - until evidence proved otherwise.
83 votes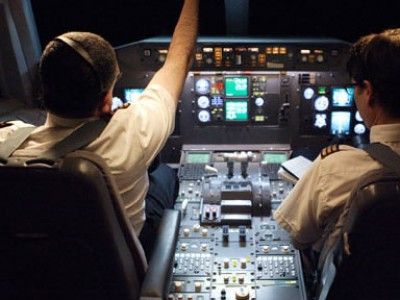 #20 - Mixed Signals (Birgenair Flight 301)
Season 5 - Episode 8
Alternative title: "The Plane That Wouldn't Talk" Birgenair Flight 301 is scheduled to fly from Puerto Plata to Frankfurt. On takeoff, the captain finds that his air speed indicator (ASI) is not reading properly, though the co-pilot's ASI is showing the correct speed. Both pilots become confused and believe that both ASIs are malfunctioning. They lose control of the aircraft and it crashes in the Caribbean Sea. All 13 crew members and 176 passengers die.
43 votes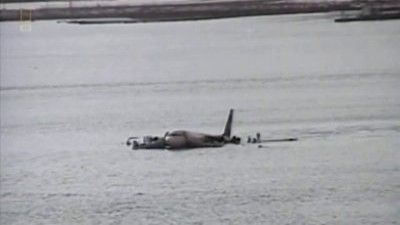 #21 - Hudson River Runway (US Airways Flight 1549)
Season 10 - Episode 5
On January 15, 2009 an Airbus 320 callsign US Airways Flight 1549 hit birds just 1 and half minutes after taking off from LaGuardia Airport in New York. The flight just lasted about 5 minutes when the plane hit the Hudson River. This was described as "the most successful ditching of all time". AKA: Hudson Splash Down
63 votes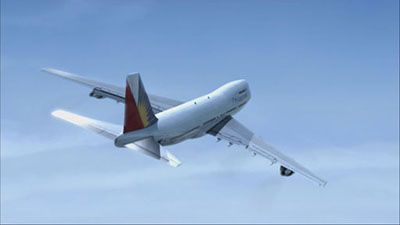 #22 - Bomb on Board (Philippine Airlines Flight 434)
Season 3 - Episode 13
Philippine Airlines Flight 434 (PAL434, PR434) was the route designator of a flight from Ninoy Aquino International Airport, Metro Manila, Philippines, to New Tokyo International Airport (now Narita International Airport), Narita near Tokyo, Japan, with one stop at Mactan-Cebu International Airport, Cebu. On December 11, 1994, the Boeing 747-283B on the route was on its second leg, from Cebu to Tokyo, when a bomb exploded, killing one passenger. The rest of the passengers and the crew survived.
37 votes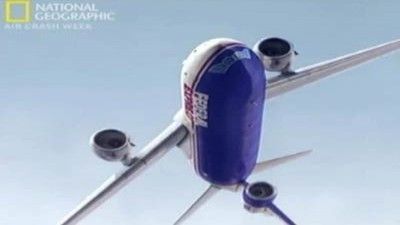 #23 - Fight For Your Life (Suicide Attack)
Season 3 - Episode 9
Alternate title: "Suicide Attack" FedEx Flight 705 was the scene of an attempted hijacking of a McDonnell Douglas DC-10-30 on April 7, 1994. Auburn Calloway, a FedEx employee, was due to be fired for lying on his résumé about his previous flying experience with the United States Navy. He boarded the San José, California-bound aircraft, which was loaded with electronic equipment bound for Silicon Valley, intending to murder the flight crew with hammers, and then use the aircraft for a kamikaze attack on FedEx Headquarters in Memphis, Tennessee. His reason for using hammers was so that the injuries inflicted would resemble those occurring in a plane crash - Calloway wanted to disguise the attack as an accident so that his family would benefit from his work's $2.5 million life insurance policy. As a last resort, he was also armed with a speargun, smuggled on board in a guitar case. Calloway attempted to disable the Cockpit Data Recorder to cover his tracks. Unbeknownst to Calloway, the 2 man flight crew that was supposed to fly that flight was replaced by a new 3 man crew, consisting of Pilot Dave Sanders, Co-Pilot James Tucker, and Flight Engineer Andy Peterson. Calloway, a former Navy pilot and a martial arts expert, decided to attack just minutes after take-off. He brutally wounded the flight crew with hammers, and fractured the skull of Co-Pilot James Tucker. A lengthy struggle ensued with the flight engineer and pilot. Co-Pilot James Tucker, also an ex-Navy pilot, managed to control the plane as the 3 men struggled in the cockpit.
47 votes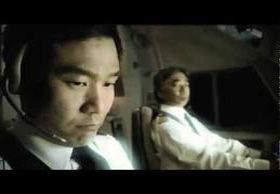 #24 - Bad Attitude (Korean Air Cargo Flight 8509)
Season 11 - Episode 7
On 22 December 1999, a cargo flight operating as Korean Air Cargo Flight 8509 left London Stansted Airport for Milan, Italy, crashed about 55 seconds after taking off. All 4 crew members died in the disaster.
48 votes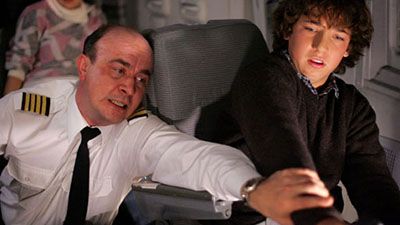 #25 - Kid in the Cockpit (Aeroflot Flight 593)
Season 3 - Episode 7
Aeroflot Flight 593 refers to an accident on March 23, 1994 in which an Aeroflot Airbus A310-304 passenger airliner, registration F-OGQS, crashed into a hillside in Siberia. The cockpit voice recorder revealed that the pilot's 15-year-old son, Eldar Kudrinsky, was initially at the controls when the incident began, and that he had unknowingly activated an automatic feature of the A310's autopilot that many pilots at the time were unfamiliar with. All 75 passengers and crew were killed.
48 votes
Writers:
Tim Conrad

,
Greg Gransden