The BEST Episodes of Mayday
Every episode ever - ranked by fan votes!
Last Updated: Oct 13, 2020
Revealing the dark truth that aviation safety improves one crash at a time, Mayday investigates legendary aviation disasters to find out what went wrong and why. Based on cockpit voice recorders, accident reports and eyewitness accounts, every episode also features interviews, state-of-the-art CGI and gripping reenactments.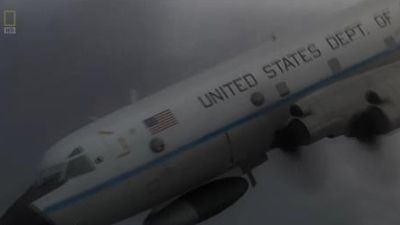 #1 - Into the Eye of the Storm (NOAA42 Hurricane Hunter Incident)
Season 13 - Episode 6 - Aired Jan 27, 2014
Investigators determine what sparked the engine fire that crippled a team of hurricane hunters' plane during a daring flight into Hurricane Hugo.
175 votes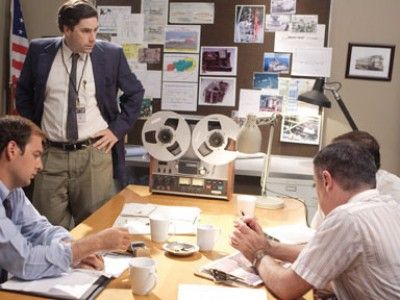 #2 - Fanning the Flames (South African Airways Flight 295)
Season 5 - Episode 4 - Aired May 21, 2008
Alternative titles: "Cargo Conspiracy" and "Mystery Fire". South African Airways Flight 295 starts filling with smoke over the Indian Ocean. A fire has erupted in the rear main level cargo area; the pilots successfully open the doors in flight to clear the smoke from the aircraft, however it crashes with no survivors.
75 votes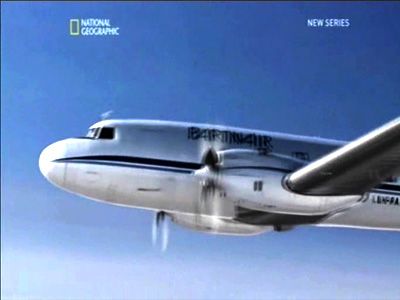 #3 - Blown Apart (Partnair Flight 394)
Season 7 - Episode 3 - Aired Nov 18, 2009
AKA "Deadly Prize/Silent Killer" On September 8, 1989, Partnair Flight 94, a charter from Oslo to Hamburg, suddenly begins to dive from 22 thousand feet. The aging propeller plane eventually crashes into the sea, killing all 55 people on board.
84 votes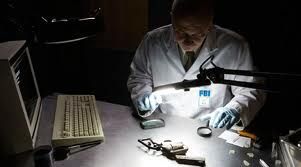 #4 - I'm The Problem (Pacific Southwest Airlines Flight 1771)
Season 11 - Episode 10 - Aired Feb 10, 2012
On 7 December 1987, an angry former USAir employee by the name of David Burke boarded its parent airline, PSA Flight 1771 en route to San Francisco. The hijacker killed the pilots and shot himself after take off. Shortly afterwards the CVR picked up increasing windscreen noise as the airplane began to dive rapidly and shortly thereafter the plane crashed in a cattle ranch in San Luis Obispo County, California. All 43 people onboard were killed.
137 votes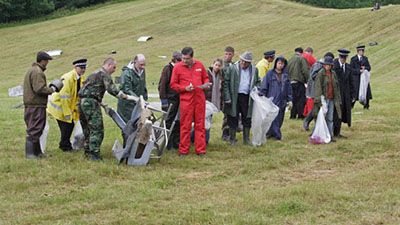 #5 - Lockerbie Disaster (Pan Am 103)
Season 7 - Episode 2 - Aired Nov 11, 2009
Shortly after leaving London Heathrow airport in December 1988, Pan Am flight 103 exploded above Lockerbie , Scotland killing 270 people. Investigators soon discovered that a bomb in the forward cargo compartment had taken down the plane.
89 votes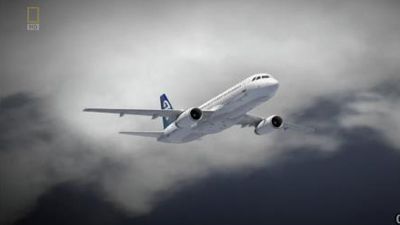 #6 - Imperfect Pitch (XL Airways Germany, Flight 888T)
Season 13 - Episode 8 - Aired Feb 3, 2014
Experts investigate why XL Airways German Flight 888T spiralled into the Mediterranean sea in 2008. What deadly flaw was the Airbus hiding? AKA: Deadly Test
264 votes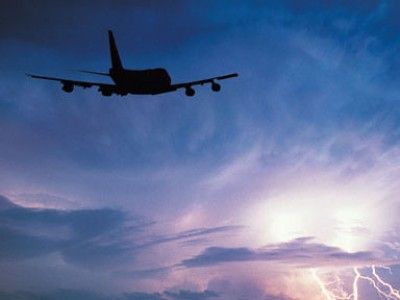 #7 - Southern Storm (Southern Airways Flight 242)
Season 5 - Episode 6 - Aired Apr 23, 2008
In 1977, a plane was caught in a storm so severe that it cracked the cockpit windscreen. The crew decided to try and land on a nearby highway, but the jet clipped a tree and burst into flames. Together with the cockpit crew, 72 passengers and 8 people on the ground were killed in the inferno but miraculously, 5 people on board survived.
132 votes
Writers:
Christopher Blow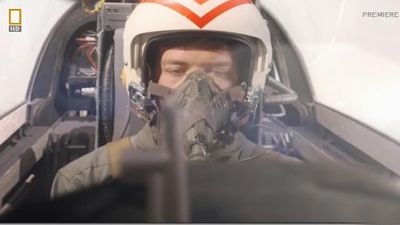 #8 - Speed Trap (Hughes Airwest, Flight 706)
Season 13 - Episode 2 - Aired Dec 30, 2013
Military investigators work with the NTSB to identify what happened when a Marine Corps F-4 Phantom collided with a Hughes Airwest DC-9.
266 votes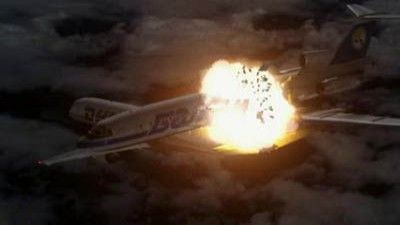 #9 - Deadly Crossroads: Überlingen Crash (Mid-Air Collision)
Season 2 - Episode 4 - Aired Feb 13, 2005
Bashkirian Airlines Flight 2937 was a Tupolev 154M passenger jet en route from Moscow, Russia to Barcelona, Spain. DHL Flight 611 was a Boeing 757-200 cargo jet flying from Bergamo, Italy to Brussels, Belgium. The two aircraft collided in mid-air on July 1, 2002 at 21:35 (UTC) over Überlingen, Germany (near Lake Constance), killing all 71 aboard both aircraft. German investigators determined that the accident had been caused by problems within the air traffic control system. The controller who was on duty at the time, Peter Nielsen, was later stabbed to death by an architect who lost his wife and both of his children in the accident.
257 votes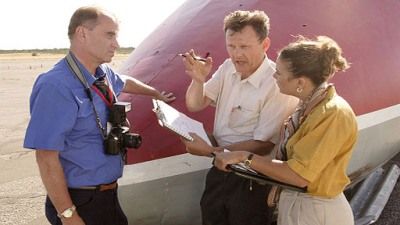 #10 - Gimli Glider (Air Canada Flight 143)
Season 5 - Episode 2 - Aired May 14, 2008
Alternative titles: "Miracle Flight" and "Deadly Glide". A Boeing 767-200 jet, Air Canada Flight 143, ran completely out of fuel at 41,000 feet (12,000m) altitude, about halfway through its flight from Montreal to Edmonton. The crew was able to glide the aircraft safely to an emergency landing at Gimli Industrial Park Airport, a former airbase at Gimli, Manitoba.
156 votes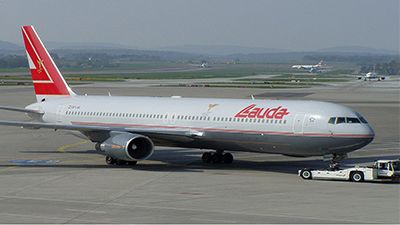 #11 - Niki Lauda: Testing the Limits (Lauda Air Flight 004)
Season 14 - Episode 2 - Aired Jan 12, 2015
On 26 May 1991, Lauda Air Flight 004 spiral out of control and disintegrate about 100 miles northwest of Bangkok. All of the 223 passengers and crew die in the crash. AKA Niki Lauda: Testing The Limits.
156 votes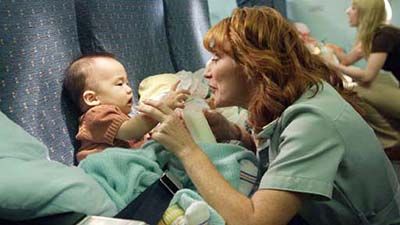 #12 - Operation Babylift (C-5 Galaxy 68-0218 )
Season 7 - Episode 5 - Aired Nov 25, 2009
An attempt to rescue orphans from the chaos of war-torn Vietnam ended in tragedy when a US plane crashed on April 4, 1975, killing more than 150 people.
85 votes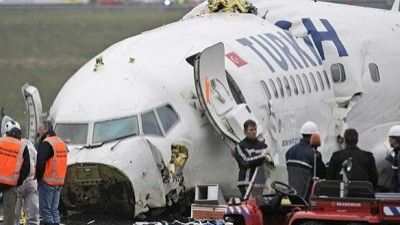 #13 - Who's In Control?
Season 10 - Episode 6 - Aired Dec 3, 2011
On 25 February 2009, a Turkish Airlines jet crashed during landing at Schiphol airport, killing nine people. What caused the plane to crash?
147 votes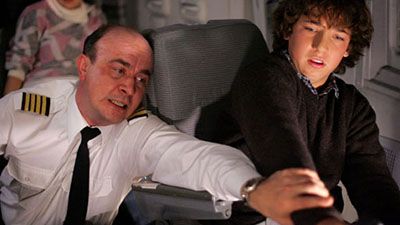 #14 - Kid in the Cockpit (Aeroflot Flight 593)
Season 3 - Episode 9 - Aired Nov 9, 2005
Aeroflot Flight 593 refers to an accident on March 23, 1994 in which an Aeroflot Airbus A310-304 passenger airliner, registration F-OGQS, crashed into a hillside in Siberia. The cockpit voice recorder revealed that the pilot's 15-year-old son, Eldar Kudrinsky, was initially at the controls when the incident began, and that he had unknowingly activated an automatic feature of the A310's autopilot that many pilots at the time were unfamiliar with. All 75 passengers and crew were killed.
112 votes
Writers:
Greg Gransden

,
Tim Conrad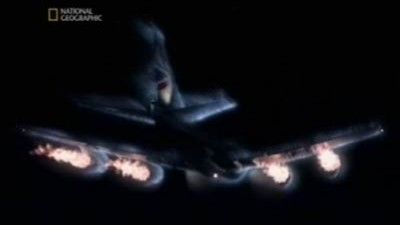 #15 - Falling from the Sky (British Airways Flight 9)
Season 4 - Episode 2 - Aired Apr 22, 2007
Alternate title: "All Engines Failed" British Airways Flight 009, sometimes referred to as the Jakarta incident, was a scheduled British Airways flight from London Heathrow to Auckland, with stops in Bombay, Madras, Kuala Lumpur, Perth and Melbourne. On 24 June 1982, the route was being flown by City of Edinburgh, a 747-200 registered G-BDXH, when it flew into a cloud of dust and ash thrown up by the eruption of Mount Galunggung, and all four engines failed. The aircraft was able to glide far enough to exit the ash cloud, and three of the engines were restarted, allowing the flight to divert to Jakarta and perform a safe landing.
158 votes
Writers: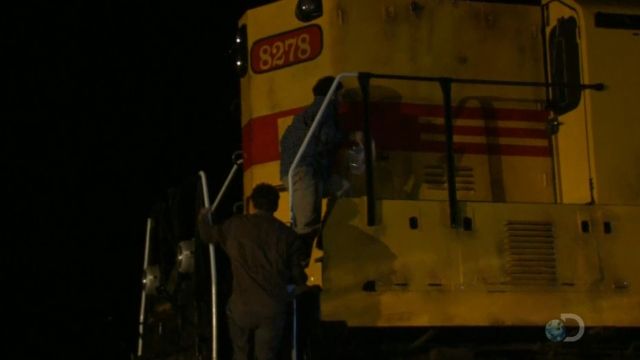 #16 - Runaway Train
Season 3 - Episode 10 - Aired Nov 16, 2005
On 12 May 1989, a 69-car freight train went out of control while descending from California's Cajon Pass. It derailed into a residential neighborhood of San Bernardino after reaching speeds in excess of 100 miles per hour. Two residents and two train crew were killed in the initial crash. A clerical error had caused the train's weight to be greatly underestimated, and it had been assembled without enough locomotives to provide adequate braking. Additionally, several of the engines had completely inoperable brakes, but this information was not passed on to the crews. More than a week later, an underground gasoline pipeline, which was damaged by earth-moving equipment during crash cleanup, ruptured and sparked a fire that killed a further two people.
68 votes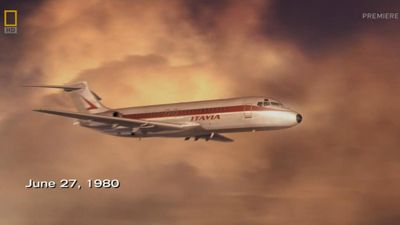 #17 - Massacre over the Mediterranean (Aerolinee Itavia, Flight 870)
Season 13 - Episode 7 - Aired Feb 10, 2014
In 1980, Itavia Flight 870 exploded over the sea. After 30 years of investigations, experts finally reveal the truth behind the mysterious disaster
255 votes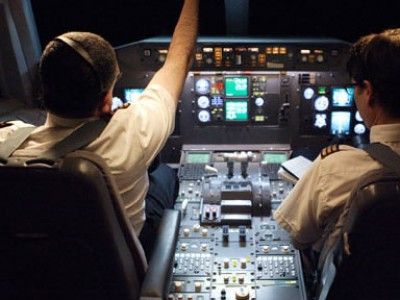 #18 - Mixed Signals (Birgenair Flight 301)
Season 5 - Episode 8 - Aired Jun 4, 2008
Alternative title: "The Plane That Wouldn't Talk" Birgenair Flight 301 is scheduled to fly from Puerto Plata to Frankfurt. On takeoff, the captain finds that his air speed indicator (ASI) is not reading properly, though the co-pilot's ASI is showing the correct speed. Both pilots become confused and believe that both ASIs are malfunctioning. They lose control of the aircraft and it crashes in the Caribbean Sea. All 13 crew members and 176 passengers die.
85 votes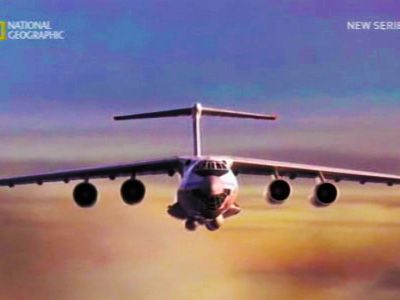 #19 - Sight Unseen (1996 Charki Dadri mid-air collision)
Season 7 - Episode 4 - Aired Dec 2, 2009
Alternate title: Head on Collision/Crash Course/Collision Course Find out what went wrong when a Kazakhstan Airlines jet and a Saudi Airways plane collided in the worst mid-air crash in aviation history, killing 349 people on November 12, 1996.
78 votes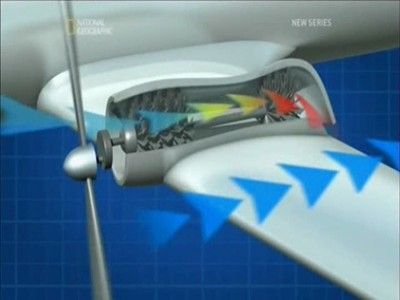 #20 - Who's Flying The Plane?
Season 6 - Episode 3 - Aired Mar 2, 2008
This special looks at accidents and incidents where problems with the interface between crew members and onboard avionics were a factor, and the causes of those problems. Episodes re-visited: 1x05-Flying Blind, 4x06-Panic Over the Pacific, 3x07-Kid in the Cockpit, 4x07-Vertigo, 1x03-Flying on Empty.
72 votes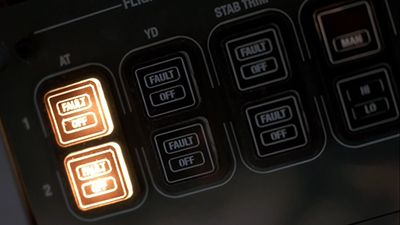 #21 - Carnage in Sao Paulo (TAM Transportes Aéreos Regionais, Flight 402)
Season 15 - Episode 10 - Aired Feb 15, 2016
Seconds after taking off, TAM Airlines flight 402 slammed into a residential neighbourhood bursting into flames, killing all 95 people on board.
133 votes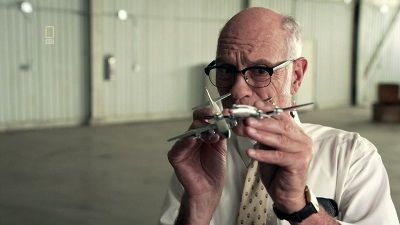 #22 - Grand Canyon Disaster (United Airlines, Flight 718 & Trans World Airlines, Flight 2)
Season 12 - Episode 6 - Aired Jan 24, 2013
On 30 June 1956, United Airlines Flight 718 and Trans World Airlines Flight 2 collided over the Grand Canyon in Arizona. All 128 occupants on both flights were killed. At the time it was the deadliest airline crash in history, and would lead to sweeping changes in the regulation of flight operations over the United States.
120 votes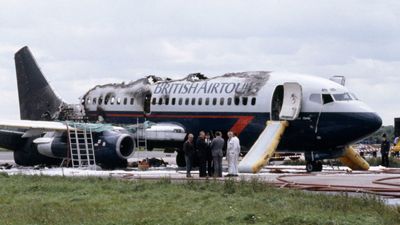 #23 - Panic on the Runway (British Airtours Flight 28M)
Season 9 - Episode 1 - Aired Sep 8, 2010
On 22 August 1985, An engine caught fire during the takeoff phase of a British charter flight from Manchester, England to the Greek island of Corfu. Despite a successfully abandoned takeoff, 55 of the 137 passengers and crew are killed as the aircraft burned on the runway. AKA "Manchester Runway Disaster"
209 votes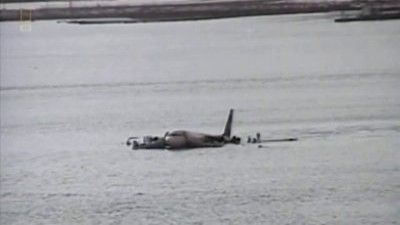 #24 - Hudson River Runway (US Airways Flight 1549)
Season 10 - Episode 5 - Aired Mar 21, 2011
On January 15, 2009 an Airbus 320 callsign US Airways Flight 1549 hit birds just 1 and half minutes after taking off from LaGuardia Airport in New York. The flight just lasted about 5 minutes when the plane hit the Hudson River. This was described as "the most successful ditching of all time". AKA: Hudson Splash Down
150 votes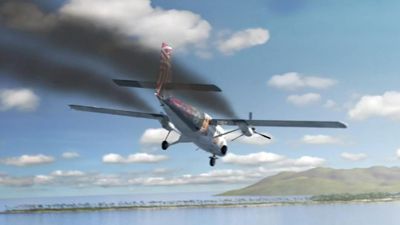 #25 - Terror in Paradise (Air Moorea, Flight 1121)
Season 13 - Episode 9 - Aired Jan 20, 2014
Experts investigate an unexpected explanation for the fatal crash of Air Moorea Flight 1121 when they hear its pilot's anguished cry on the cockpit voice recorder.
215 votes