The BEST Episodes of Mayday
Every episode ever - ranked by fan votes!
Last Updated: Aug 13, 2021
Revealing the dark truth that aviation safety improves one crash at a time, Mayday investigates legendary aviation disasters to find out what went wrong and why. Based on cockpit voice recorders, accident reports and eyewitness accounts, every episode also features interviews, state-of-the-art CGI and gripping reenactments.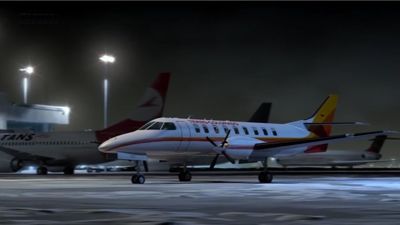 #1 - Dangerous Approach (Continental Express Flight 2286)
Season 16 - Episode 6 - Aired Jul 12, 2016
When Continental Express Flight 2286 plunges into the frozen wilderness just a few miles from the runway, it's up to investigators to figure out what went wrong, leading to a shocking conclusion.
1 votes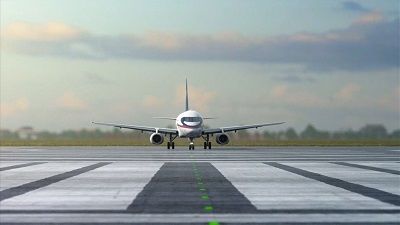 #2 - Deadly Display (Mt. Salak Sukhoi Superjet 100)
Season 18 - Episode 5 - Aired Mar 16, 2018
On a high-stakes demonstration flight in Indonesia, a Russian-made Sukhoi Superjet slams into a mountain killing everyone on board. It's one of the most challenging salvage operations Indonesian investigators have ever faced.
1 votes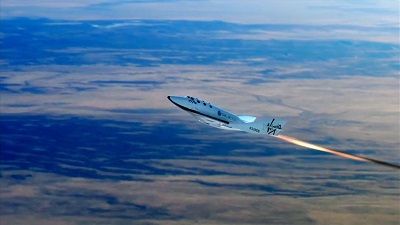 #3 - Deadly Mission (VSS Enterprise)
Season 18 - Episode 6 - Aired Mar 22, 2018
With the future of space tourism hanging in the balance, experts investigate the fatal crash of Virgin Galactic's revolutionary rocket plane.
1 votes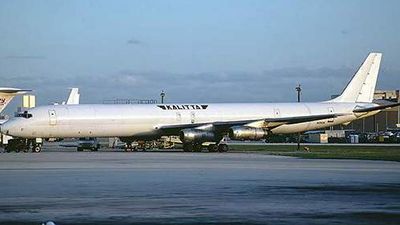 #4 - Borderline Tactics (American International Airways 808)
Season 19 - Episode 3 - Aired Jan 14, 2019
An American cargo plane attempts a difficult landing at the US naval station at Guantanamo Bay, Cuba. With the runway just a few meters from the armed border, the maneuver requires avoiding Cuban airspace. But something goes terribly wrong on its final approach, and the DC-8 crashes at the end of the runway. At first, investigators wonder if Cuba somehow played a role in the crash, but they eventually uncover an invisible culprit that threatens the lives of cargo pilots everywhere.
1 votes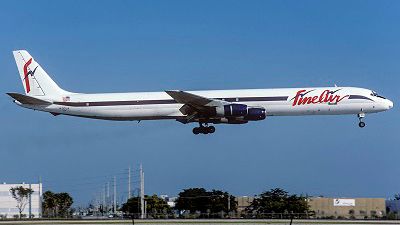 #5 - Deadly Pitch (Fine Air Flight 101)
Season 19 - Episode 5 - Aired Jan 21, 2019
En route to the Dominican Republic with more than 87,000 pounds of denim, Fine Air Cargo Flight 101 takes off from Miami. But just moments later, the plane crashes to the ground, careens across a freeway, and plows into a building. Hundreds of bystanders witness the carnage, and though investigators are determined to figure out what happened, it will take an anonymous tip to break the case wide open.
1 votes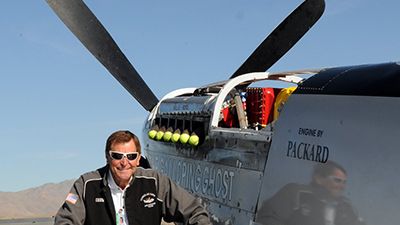 #6 - Death Race (2011 Reno Air Races)
Season 19 - Episode 2 - Aired Jan 7, 2019
Flying just a few hundred feet above the desert, six single-engine WW2 fighter planes get into position for the highlight event of the Reno Air Races. And with 30,000 spectators watching from below, they fly an eight-mile oval at close to 450 miles per hour. Competing in a highly-modified P-51 Mustang called 'The Galloping Ghost', local legend Jimmy Leeward is determined to set a new speed record. But half-way through the race, his plane suddenly pitches up, spirals out of control, and crashes onto the tarmac in front of the stands. It's one of the worst air race crashes of all time, and investigators call on the pilot's close friend to help them...
1 votes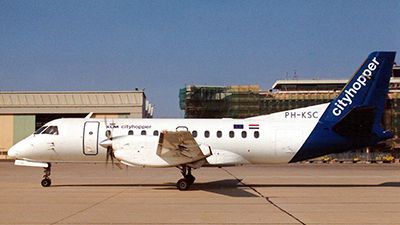 #7 - Fatal Approach (KLM Cityhopper Flight 433)
Season 19 - Episode 4 - Aired Jan 16, 2019
En route from Amsterdam to Cardiff, Wales, the crew of KLM Cityhopper Flight 433 report an engine problem and head back to the airport. But just as they're about to touch down, the dual turboprop banks sharply to the right, the wing grazes the ground, and the aircraft crashes and breaks apart on a field next to the runway. Of the 24 people on board, two passengers and the captain are dead. And when investigators from the Dutch Safety Board pore over the evidence, they determine that a minor circuitry problem sparked a cascading series of fatal errors.
1 votes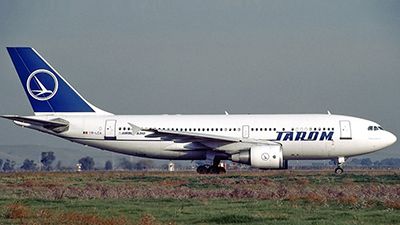 #8 - Fatal Climb (Tarom Flight 371)
Season 19 - Episode 6 - Aired Jan 28, 2019
Just minutes after taking off from Bucharest, Romania, Tarom Flight 371 banks sharply to the left, veers off course, and nosedives into a farmer's field. It's the deadliest air disaster in the country's history, and rumors of a bomb on board quickly reach a frenzied pitch in the country's newly free press. Romanian investigators call in the FBI to determine if it was an accident or an act of murder. But it's ultimately the captain's own voice that reveals the underlying cause of the disaster.
1 votes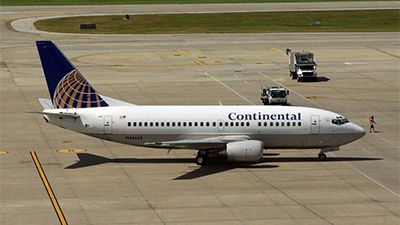 #9 - Runway Runoff (Continental Airlines Flight 1404)
Season 19 - Episode 7 - Aired Feb 13, 2019
Continental Airlines Flight 1404 is speeding down the runway at Denver International Airport when the aircraft suddenly careens off the runway, crashes, and bursts into flame. Everyone on board escapes death, and then it's up to investigators to figure out what happened. At first, clues point to a deadly mechanical problem previously found on other Boeing 737s. But investigators eventually find the true culprit in the Rocky Mountains.
1 votes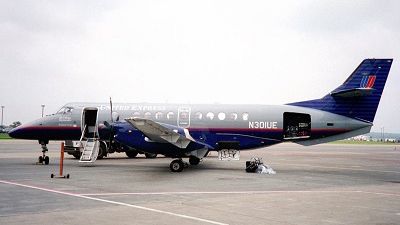 #10 - Slam Dunk (United Express Flight 6291)
Season 19 - Episode 10 - Aired Mar 11, 2019
En route from Washington, D.C. to Columbus, Ohio, United Express Flight 6291 is on its final approach when the high-performance twin turboprop crashes just a mile from the runway. Three survivors emerge from the inferno, but the disaster claims the lives of the three crewmembers and the other two passengers on board. The charred remains leave little for investigators to work with. That is, until the cockpit voice recorder reveals the smoking gun.
1 votes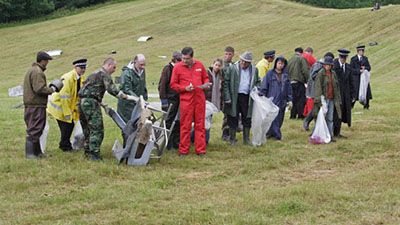 #11 - Lockerbie Disaster (Pan Am 103)
Season 7 - Episode 2 - Aired Nov 11, 2009
Shortly after leaving London Heathrow airport in December 1988, Pan Am flight 103 exploded above Lockerbie , Scotland killing 270 people. Investigators soon discovered that a bomb in the forward cargo compartment had taken down the plane.
31 votes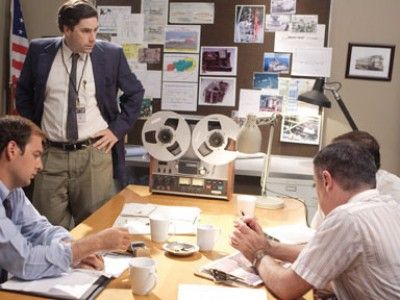 #12 - Fanning the Flames (South African Airways Flight 295)
Season 5 - Episode 7 - Aired May 21, 2008
Alternative titles: "Cargo Conspiracy" and "Mystery Fire". South African Airways Flight 295 starts filling with smoke over the Indian Ocean. A fire has erupted in the rear main level cargo area; the pilots successfully open the doors in flight to clear the smoke from the aircraft, however it crashes with no survivors.
32 votes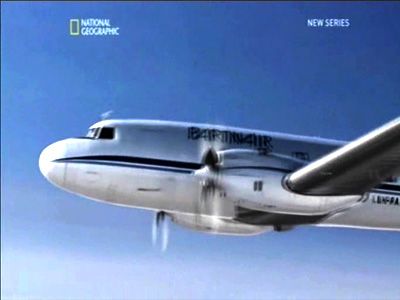 #13 - Blown Apart (Partnair Flight 394)
Season 7 - Episode 3 - Aired Nov 18, 2009
AKA "Deadly Prize/Silent Killer" On September 8, 1989, Partnair Flight 94, a charter from Oslo to Hamburg, suddenly begins to dive from 22 thousand feet. The aging propeller plane eventually crashes into the sea, killing all 55 people on board.
31 votes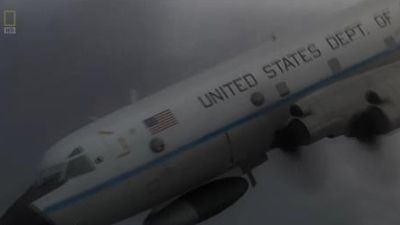 #14 - Into the Eye of the Storm (NOAA42 Hurricane Hunter Incident)
Season 13 - Episode 7 - Aired Jan 27, 2014
Investigators determine what sparked the engine fire that crippled a team of hurricane hunters' plane during a daring flight into Hurricane Hugo.
89 votes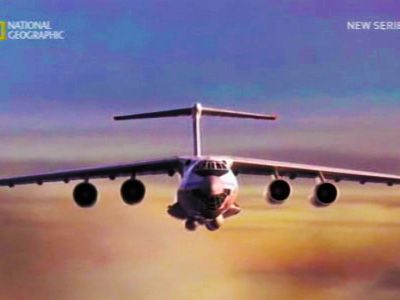 #15 - Sight Unseen (1996 Charki Dadri mid-air collision)
Season 7 - Episode 5 - Aired Dec 2, 2009
Alternate title: Head on Collision/Crash Course/Collision Course Find out what went wrong when a Kazakhstan Airlines jet and a Saudi Airways plane collided in the worst mid-air crash in aviation history, killing 349 people on November 12, 1996.
31 votes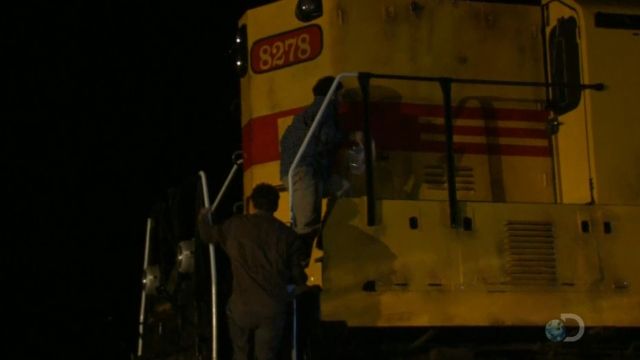 #16 - Runaway Train
Season 3 - Episode 9 - Aired Nov 16, 2005
On 12 May 1989, a 69-car freight train went out of control while descending from California's Cajon Pass. It derailed into a residential neighborhood of San Bernardino after reaching speeds in excess of 100 miles per hour. Two residents and two train crew were killed in the initial crash. A clerical error had caused the train's weight to be greatly underestimated, and it had been assembled without enough locomotives to provide adequate braking. Additionally, several of the engines had completely inoperable brakes, but this information was not passed on to the crews. More than a week later, an underground gasoline pipeline, which was damaged by earth-moving equipment during crash cleanup, ruptured and sparked a fire that killed a further two people.
30 votes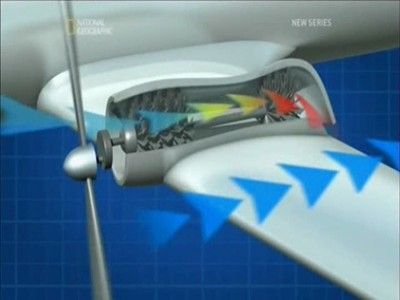 #17 - Who's Flying The Plane?
Season 6 - Episode 3 - Aired Mar 2, 2008
This special looks at accidents and incidents where problems with the interface between crew members and onboard avionics were a factor, and the causes of those problems. Episodes re-visited: 1x05-Flying Blind, 4x06-Panic Over the Pacific, 3x07-Kid in the Cockpit, 4x07-Vertigo, 1x03-Flying on Empty.
30 votes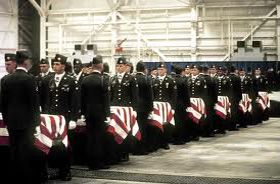 #18 - Split Decision (Arrow Air Flight 1285)
Season 11 - Episode 3 - Aired Aug 26, 2011
December 12th, 1985 After a six-month peace keeping mission in the Middle East, 248 elite American soldiers are on their way home for the Christmas holidays. Destined for Fort Campbell, Kentucky, they are travelling on Arrow Air Flight #1285, a discount air carrier contracted by the military to transport troops. En route from Cairo, the DC-8 eventually touches down for a routine refueling stop in Gander, Newfoundland. But just seconds after taking off again for the last leg of its journey, the plane immediately loses airspeed and altitude and crashes into a heavily wooded area just outside the remote Canadian town. An unprecedented disaster, it is one of the deadliest aviation accidents of all time and the resulting investigation ignites a storm of controversy that continues to this day.
30 votes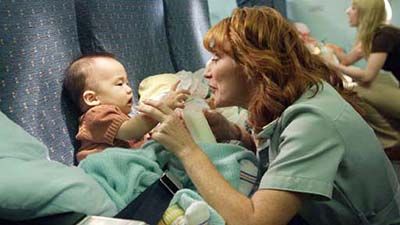 #19 - Operation Babylift (C-5 Galaxy 68-0218 )
Season 7 - Episode 4 - Aired Nov 25, 2009
An attempt to rescue orphans from the chaos of war-torn Vietnam ended in tragedy when a US plane crashed on April 4, 1975, killing more than 150 people.
31 votes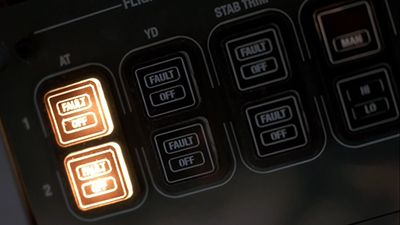 #20 - Carnage in Sao Paulo (TAM Transportes Aéreos Regionais, Flight 402)
Season 15 - Episode 8 - Aired Feb 15, 2016
Seconds after taking off, TAM Airlines flight 402 slammed into a residential neighbourhood bursting into flames, killing all 95 people on board.
58 votes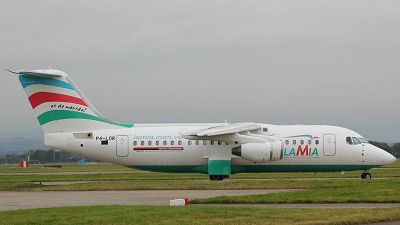 #21 - Football Tragedy (LaMia Flight 2933)
Season 19 - Episode 9 - Aired Mar 4, 2019
With Brazil's Chapecoense soccer team on board, LaMia Flight 2933 is on its final approach to Medellin, Columbia when the crew suddenly declares a fuel emergency. Before air traffic control even has time to clear a path, the plane crashes on the crest of a mountain, killing nearly everyone on board. With the soccer world in mourning, investigators face incredible pressure to figure out what happened. And as they pore over the evidence, they uncover a disturbing tale of greed and a deadly gamble.
2 votes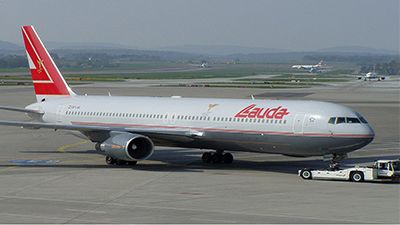 #22 - Niki Lauda: Testing the Limits (Lauda Air Flight 004)
Season 14 - Episode 2 - Aired Jan 12, 2015
On 26 May 1991, Lauda Air Flight 004 spiral out of control and disintegrate about 100 miles northwest of Bangkok. All of the 223 passengers and crew die in the crash. AKA Niki Lauda: Testing The Limits.
88 votes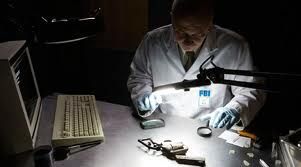 #23 - I'm The Problem (Pacific Southwest Airlines Flight 1771)
Season 11 - Episode 10 - Aired Feb 10, 2012
On 7 December 1987, an angry former USAir employee by the name of David Burke boarded its parent airline, PSA Flight 1771 en route to San Francisco. The hijacker killed the pilots and shot himself after take off. Shortly afterwards the CVR picked up increasing windscreen noise as the airplane began to dive rapidly and shortly thereafter the plane crashed in a cattle ranch in San Luis Obispo County, California. All 43 people onboard were killed.
86 votes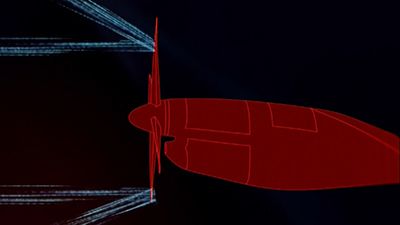 #24 - Steep Impact (Atlantic Southeast Airlines, Flight 2311)
Season 15 - Episode 4 - Aired Jan 25, 2016
When a crash in Georgia kills 23, including an astronaut and a US senator, an investigator puts his reputation on the line to find the truth.
58 votes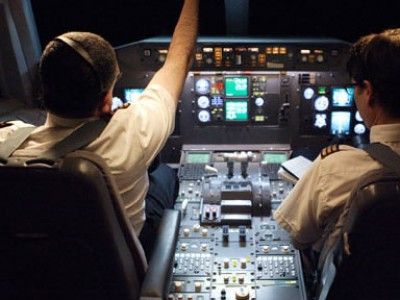 #25 - Mixed Signals (Birgenair Flight 301)
Season 5 - Episode 9 - Aired Jun 4, 2008
Alternative title: "The Plane That Wouldn't Talk" Birgenair Flight 301 is scheduled to fly from Puerto Plata to Frankfurt. On takeoff, the captain finds that his air speed indicator (ASI) is not reading properly, though the co-pilot's ASI is showing the correct speed. Both pilots become confused and believe that both ASIs are malfunctioning. They lose control of the aircraft and it crashes in the Caribbean Sea. All 13 crew members and 176 passengers die.
31 votes