The BEST Episodes of Modern Marvels
Every episode ever - ranked by fan votes!
Last Updated: Jul 20, 2019
Celebrating ingenuity, invention and imagination brought to life on a grand scale, MODERN MARVELS tells the fascinating stories of the doers, dreamers and sometime-schemers who created everyday items, technological breakthroughs and man-made wonders.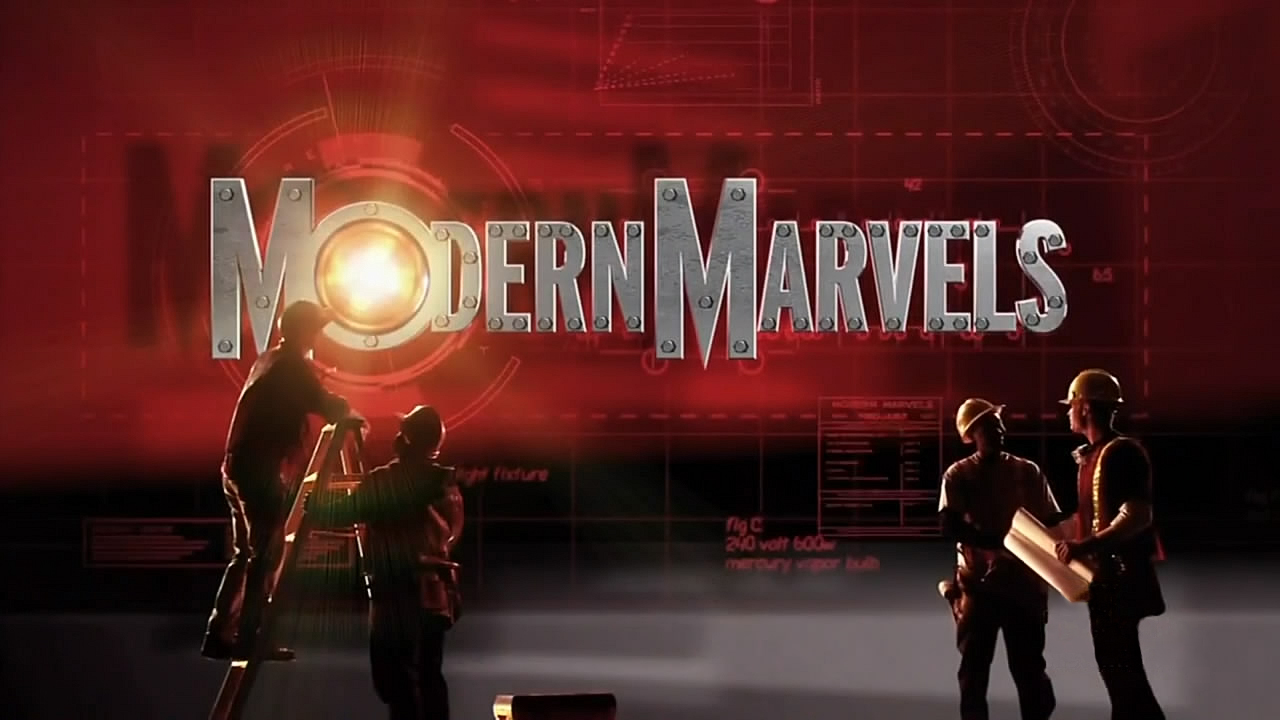 #3 - Suez Canal
Season 6 - Episode 35
TBA
1 votes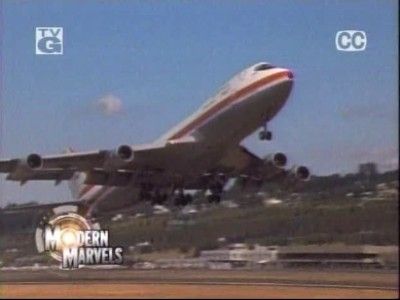 #4 - Commercial Jets
Season 7 - Episode 2
Fasten your seatbelts as we take off on a flight through the history of commercial aviation--from the first jet passenger plane, the de Havilland Comet, to today's wide-body jets and supersonic Concorde. It's a story of high-tech worldwide competition among a field of high-stakes players. Billion-dollar deals ride on cutting-edge designs. Pilots train for hours in ground-based simulators, while computers fly the planes. We also catch a glimpse of the double-decker flying hotels of the future.
1 votes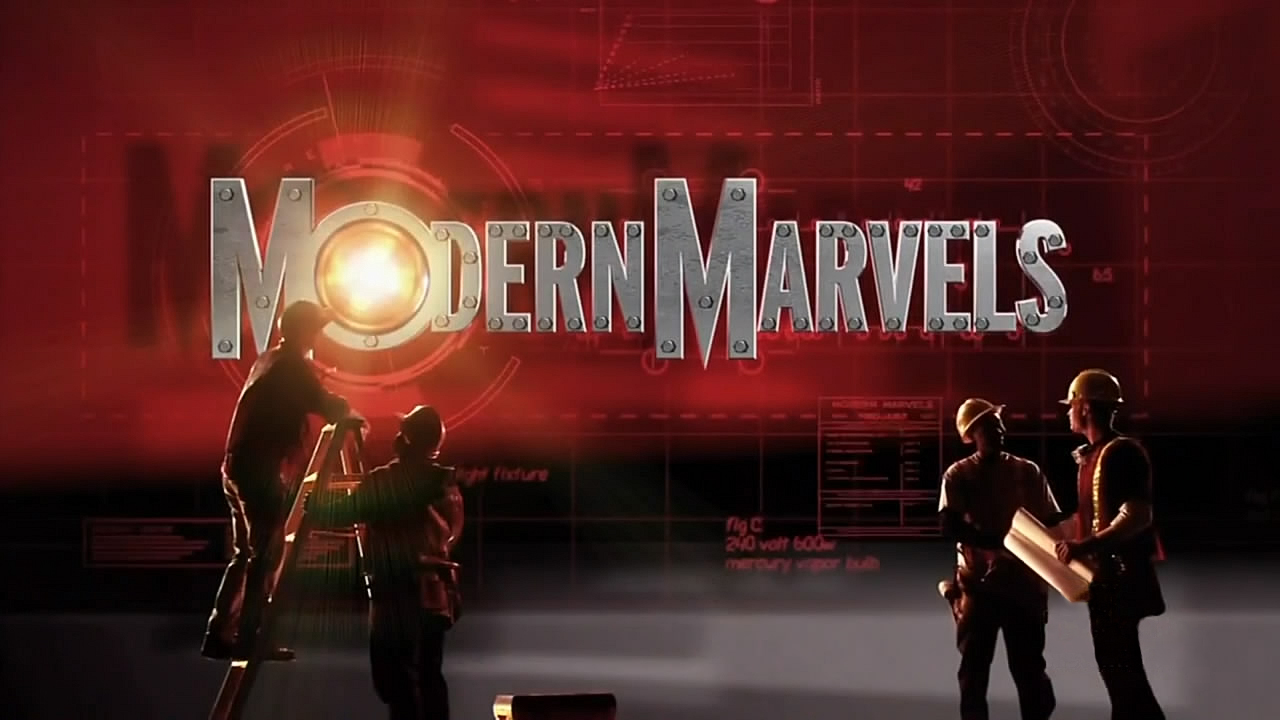 #5 - Tennessee Valley Authority
Season 2 - Episode 3
During the depths of the Great Depression, it was FDR's greatest triumph: A massive public works project that took a 40,000 square mile, disaster-prone river basin, and turned it into a model of industrial progress.
1 votes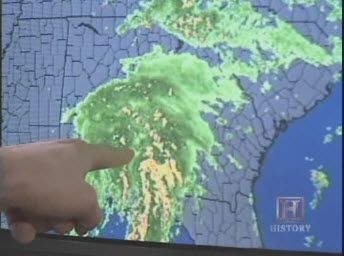 #6 - Weather Predictions
Season 4 - Episode 7
A study of the discoveries, inventions, and technological advances that have helped us understand and predict weather accurately. From simple observations made by primitive humans, to early instruments such as thermometers and barometers, to Doppler radar and satellite imaging, we'll see how man has tried to harness weather.
1 votes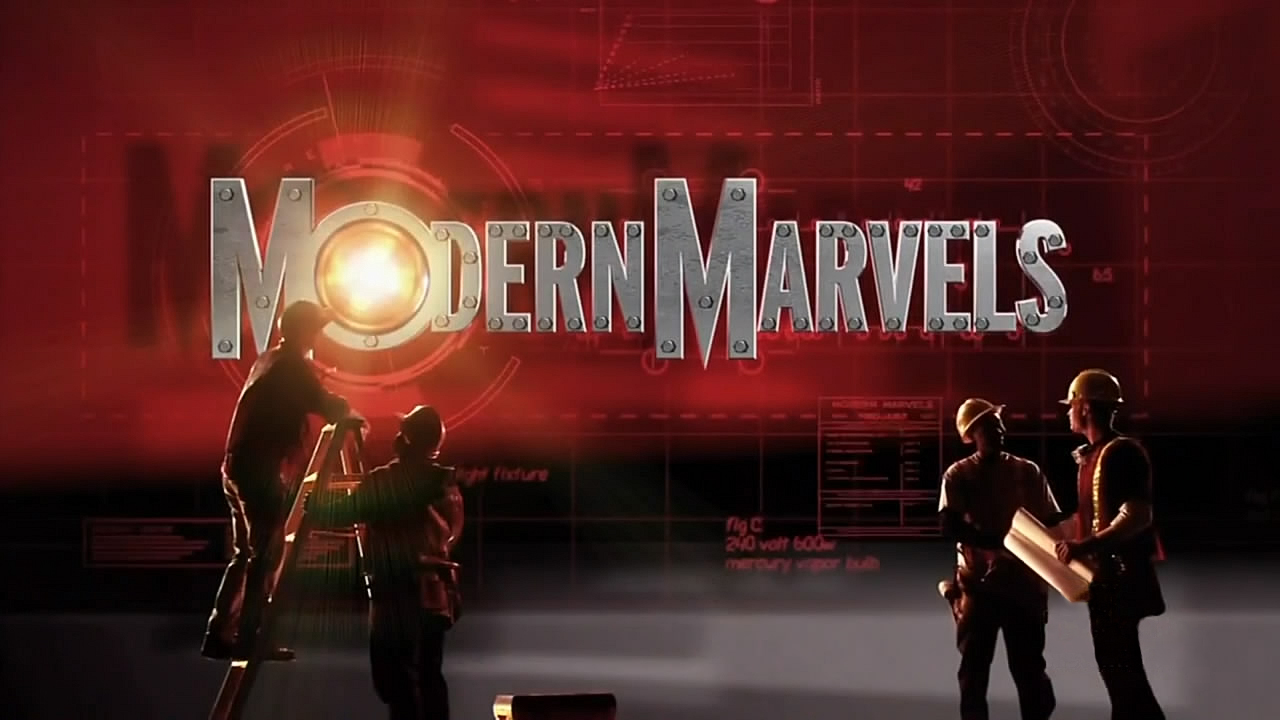 #7 - Money
Season 12 - Episode 21
How does America make money--literally? We visit the United States Mint and the Bureau of Printing and Engraving to see the secretive government facilities where our legal tender is generated. With a storied past as tantalizing as the wealth they create, these mints can spit out fortunes in an hour and keep our economy flowing.
1 votes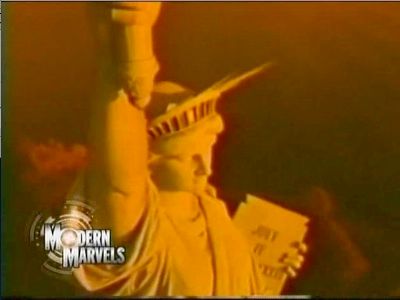 #8 - Statue Of Liberty
Season 3 - Episode 7
It started as an idea at a French dinner party and became the symbol of the free world. The story of France's gift to the U.S. reveals a 20-year struggle to design and build the world's largest monument--using paper-thin copper sheets.
1 votes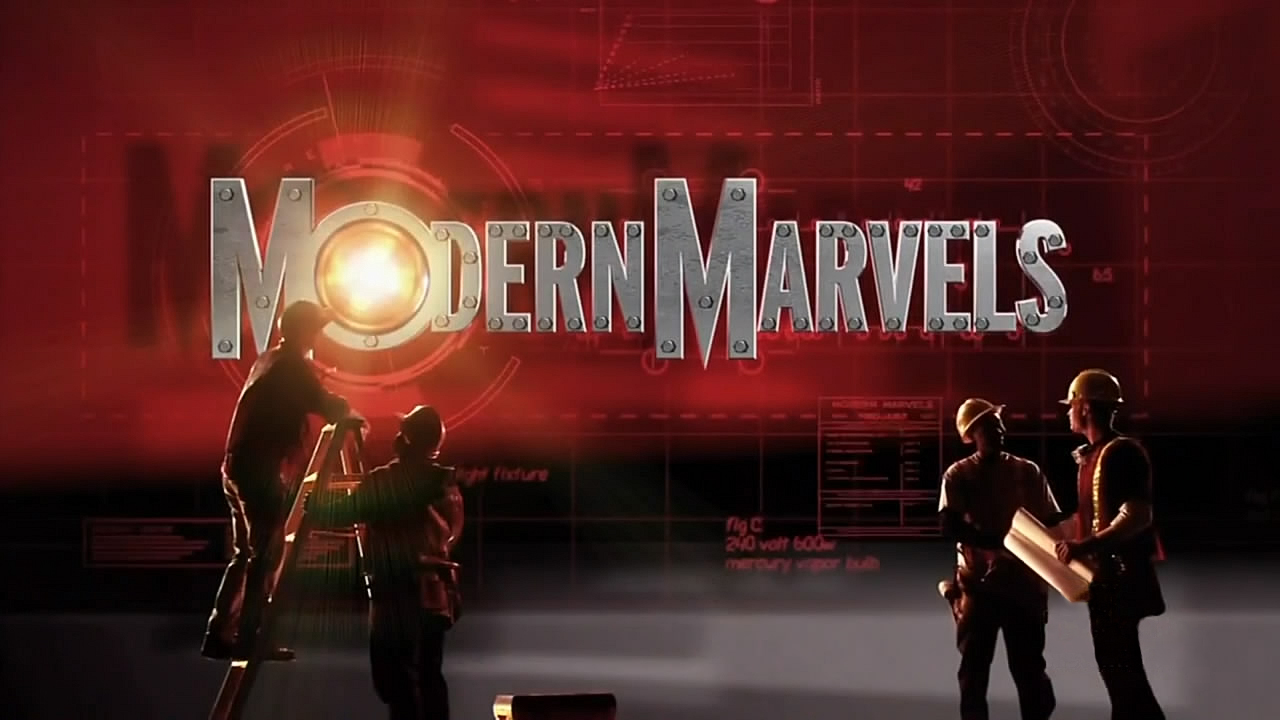 #9 - Coin Operated II
Season 15 - Episode 24
Tens of millions of them all over the world--soda and snack machines, parking meters and payphones, video games and vending machines... and they all use coins--but for how long? Examine the historic one-armed bandits and the 21st century, cutting edge, computerized slot machines that occupy Vegas casinos and get an exclusive look at their inner workings in a never-before-seen factory in Reno, Nevada. Search out some of the wackiest, strangest vending machines on the planet that sell everything from bottles of wine to dog washes. Get a close-up look at the famous binoculars located at popular tourist sites around the world, as well as a unique company that collects and cleans the coins thrown into fountains for good luck. But it all starts and ends in the historic halls of the U.S. Mint, where coins are made and destroyed. Will coins one day become obsolete?
1 votes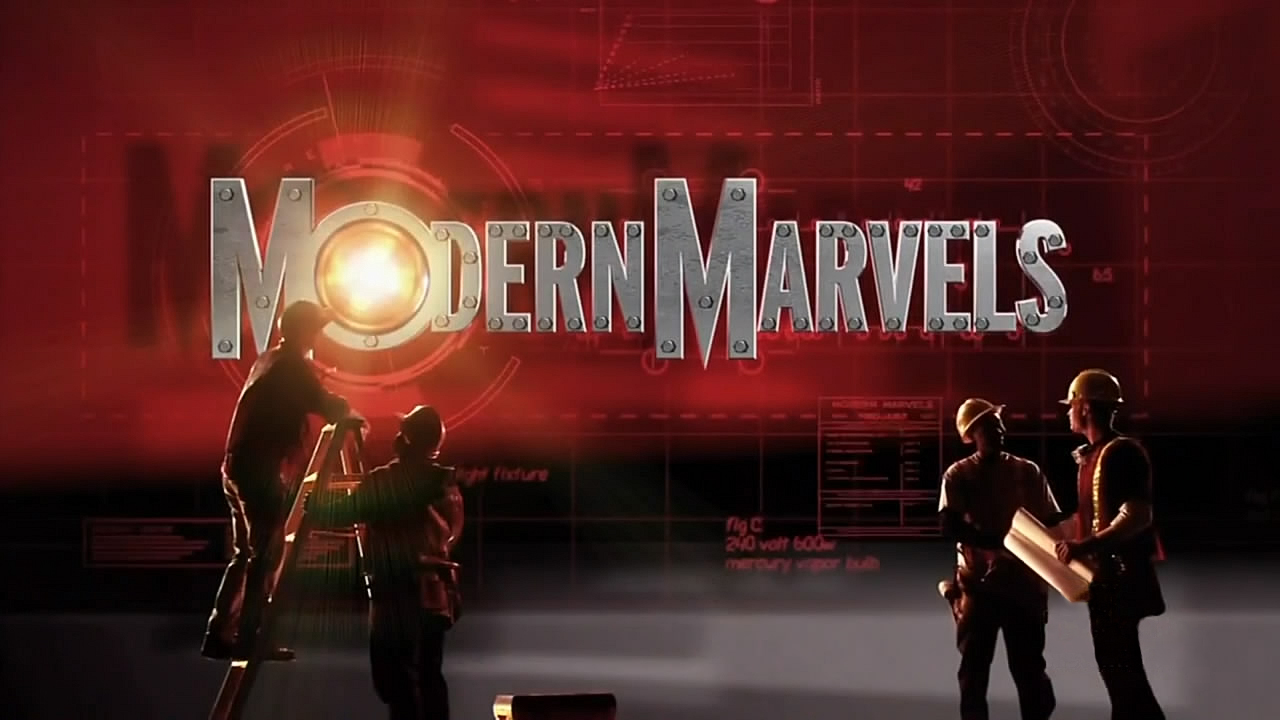 #10 - Built to Last
Season 15 - Episode 27
Enter the amazing and ingenious ultra-sturdy shelters, machines, containers, materials and packaging designed to deny the ruination of society. The drive to create the indestructible has inspired some of the most prolific and awe inspiring results: The Cold War spawned personal bomb shelters in the 1950s. They weren't truly safe and secure, but today's 21st century version will last a millennium. And so will the special food you can get, along with all the comforts of home--like running water, plumbing and electricity. Caskets serve as our final resting place, but how long do they really last? Investigate how valuable data from a plane crash survives in a "black box" (that's not really black), to explain what might have caused the accident. And get an intimate look at the new "home" that protects and preserves one of the world's most valuable documents--the case that houses the original Declaration of Independence.
1 votes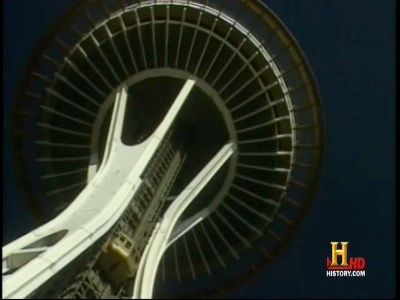 #11 - Great Towers In The Sky
Season 3 - Episode 10
An examination of three of the world's tallest buildings---Seattle's Space Needle, Toronto's CNTower and the Las Vegas Stratosphere. Included: rare construction footage shot by daring photographers.
1 votes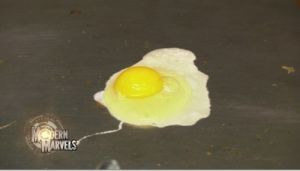 #13 - Eggs
Season 15 - Episode 2
Each year in the U.S., 280 million hens lay 80 billion eggs, one of the world's most affordable sources of protein. We'll chart the "journey of the egg" from henhouse to breakfast table...from massive traditional Iowa farms, where millions of eggs move from hens to delivery trucks without being touched by human hands...to "cage-free" and "pasture raised" farms where chickens have more room to roam but consumers pay the price. Find out what labels like "Grade A, Organic" and "Omega-3 Enhanced" really mean. See how powdered eggs get made and what happens to the billions of whites and yolks that go their separate ways. Try the world's largest omelet, made from an ostrich egg, the equivalent of 24 chicken eggs. How about some pickled eggs or "century" duck eggs? And prepare to be awed by the "Michelangelo" of the egg-shell world as he sculpts egg shells less than 1/32 inch thick into jaw-dropping works of art.
4 votes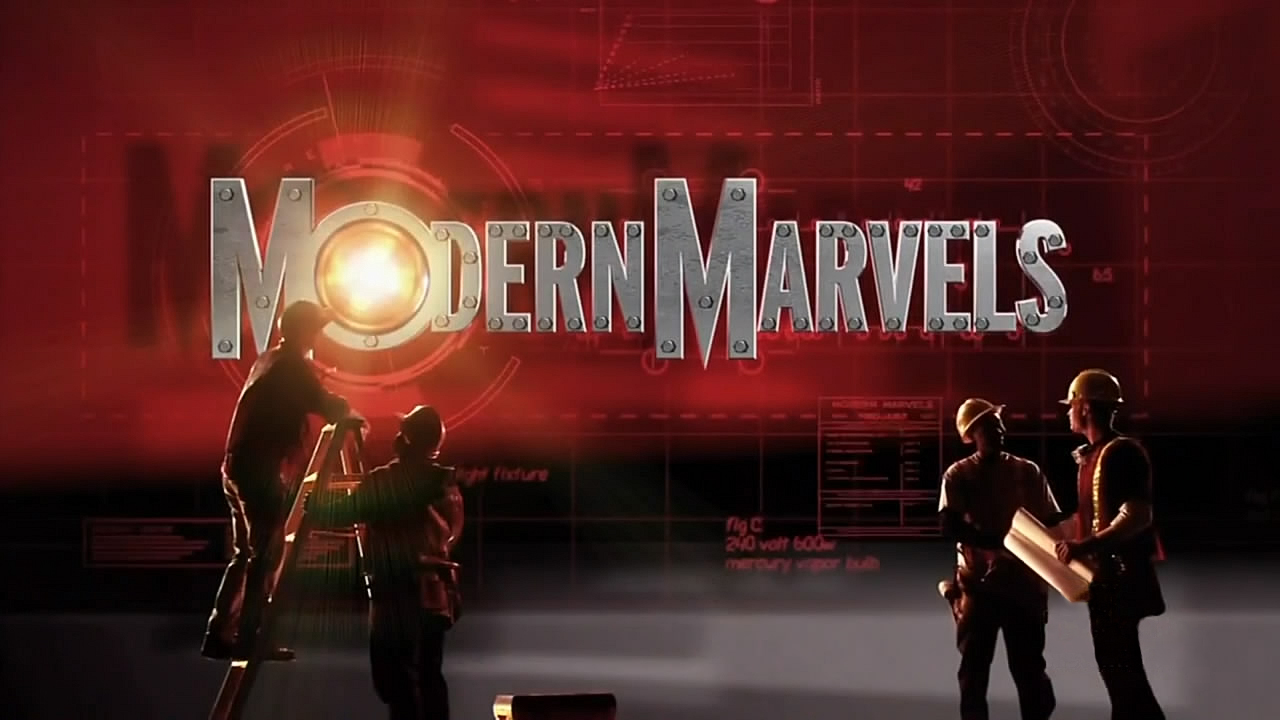 #14 - Radio: Out Of Thin Air
Season 3 - Episode 9
Though now considered a country cousin when compared to the sophisticated television, merely a century ago, the radio galvanized communications as it linked the world without wires. The program examines the long life of the radio.
2 votes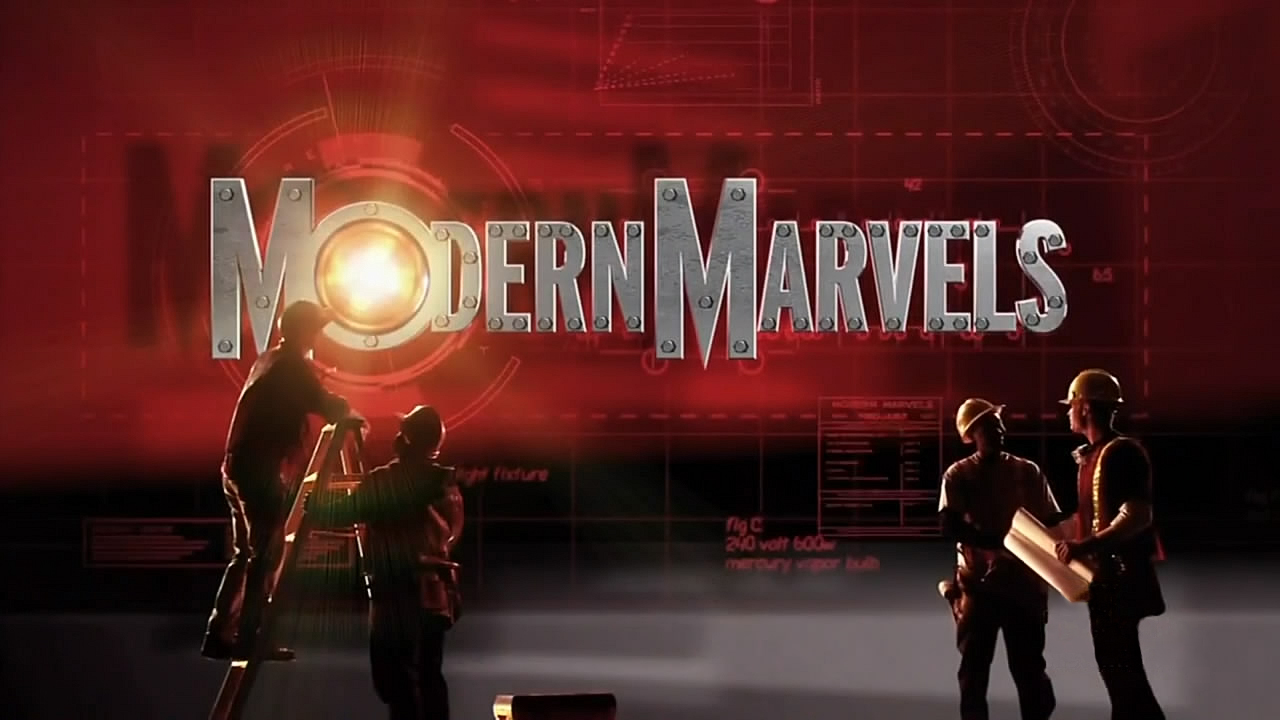 #15 - Niagara Power
Season 5 - Episode 32
An exploration of the rich history of one of the world's greatest technological achievements--the harnessing of power from Niagara Falls. From the "War of the Currents", a battle between geniuses Thomas Edison and Nikola Tesla, to the Robert Moses Plant, primed to take the powerhouse into the 21st century, we highlight its story.
2 votes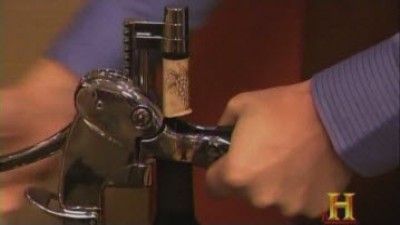 #16 - Household Gadgets
Season 6 - Episode 1
We trace the history of household appliances and how they've made things much more convenient.
1 votes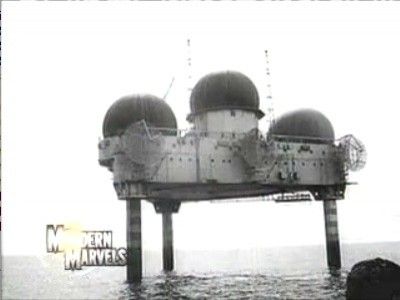 #17 - Engineering Disasters (3)
Season 7 - Episode 13
When design flaws fell projects, the cost is often exacted in lives as we see in this look at engineering disasters. Why did the Tower of Pisa begin to lean by as much as 17 feet; what caused the first nuclear accident in 1961 in Idaho; what killed three Soyuz 11 cosmonauts aboard the world's first orbiting space station; how did a winter storm destroy the Air Force's Texas Tower Radar Station, killing 28; and what errors led to NASA's loss of the Mars Climate Orbiter and the Mars Polar Lander?
2 votes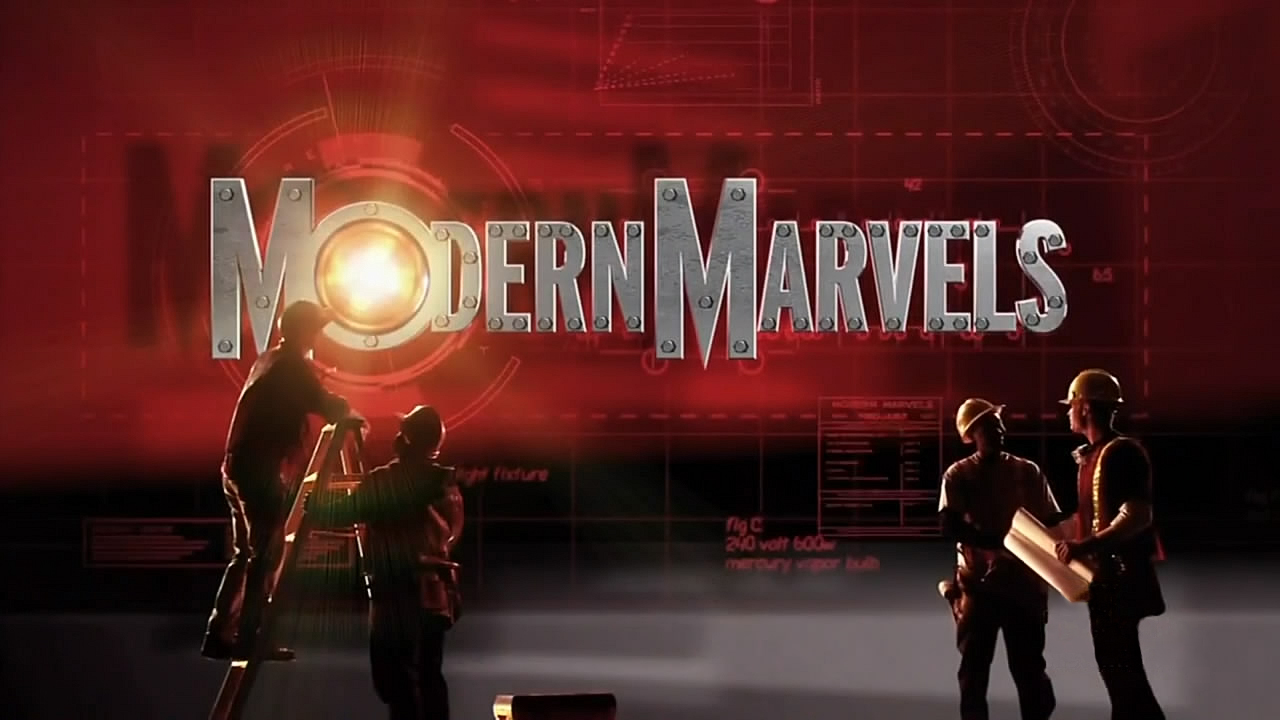 #18 - The Tackle Box
Season 8 - Episode 21
With visits to high-stakes fishing tournaments and local tackle shops, MODERN MARVELS explores the wonderful world of rods, reels and optimism that is the fisherman's stock and trade. Visit the facilities that turn out carbon-fiber rods and the plugs, flies, leaders, floats and other accessories that anglers swear by. See how the humble bamboo pole and braided horsehair line gave way to successive generations of modern technology, and cast with some of today's top fishermen as they look to lure trout from mountain streams and marlins from the deep ocean.
1 votes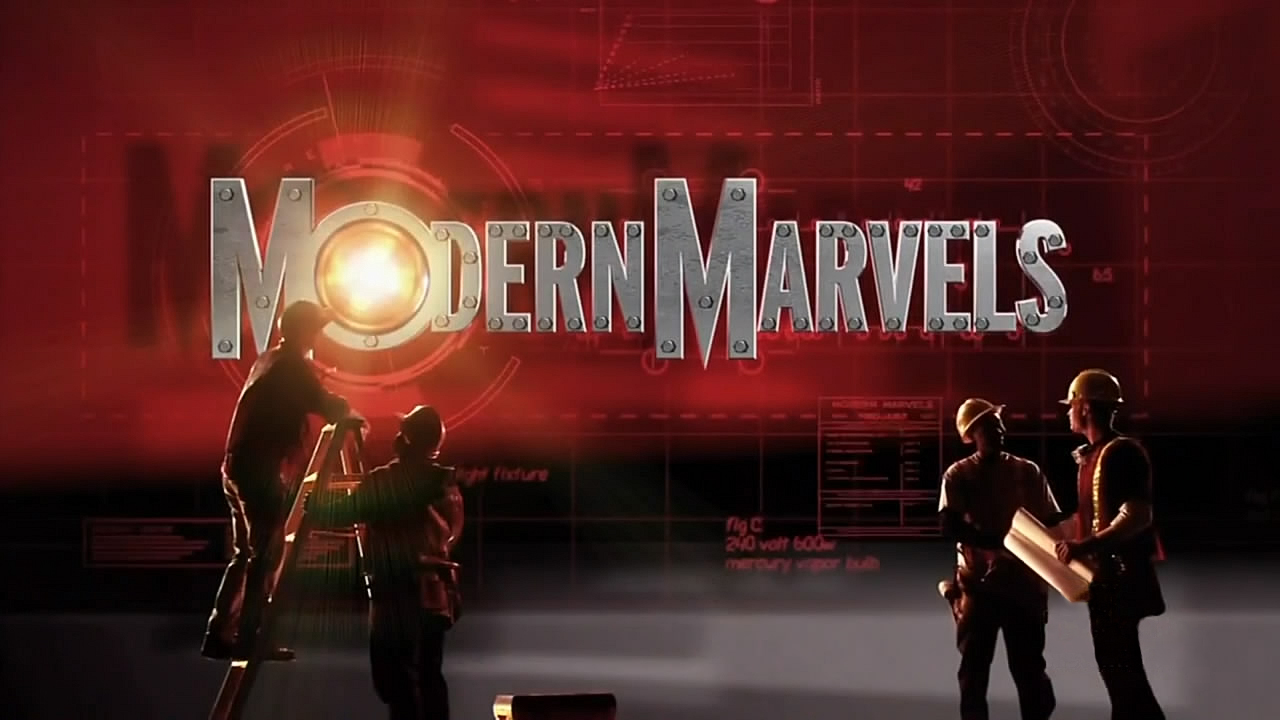 #19 - More Snackfood Tech
Season 11 - Episode 62
They crunch; they ooze; they crackle; they pop--mmmmm, yeah! Soft drinks, donuts, meat snacks, popcorn, and gum. What's your weakness? From the handmade treats of the earliest civilizations to hi-tech mass production, these snacks are borne of man's need to feed his cravings. Join us for an hour-long tasty treat as we examine the history of snackfoods and check out how they are made today.
2 votes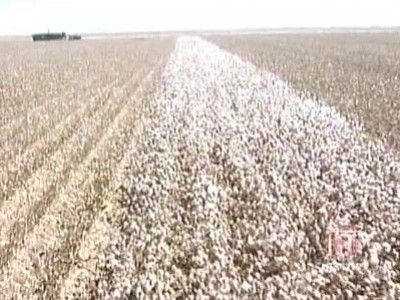 #20 - Cotton
Season 12 - Episode 3
Tune in as Modern Marvels looks into the history of cotton, a product used in hundreds of different products, from clothing to lipstick.
1 votes
#21 - Forensic Science: The Crimefighter's Weapon
Season 3 - Episode 11
From informants to detectives, using fingerprints, hair, fibers, skin cells & DNA to solve crimes.
2 votes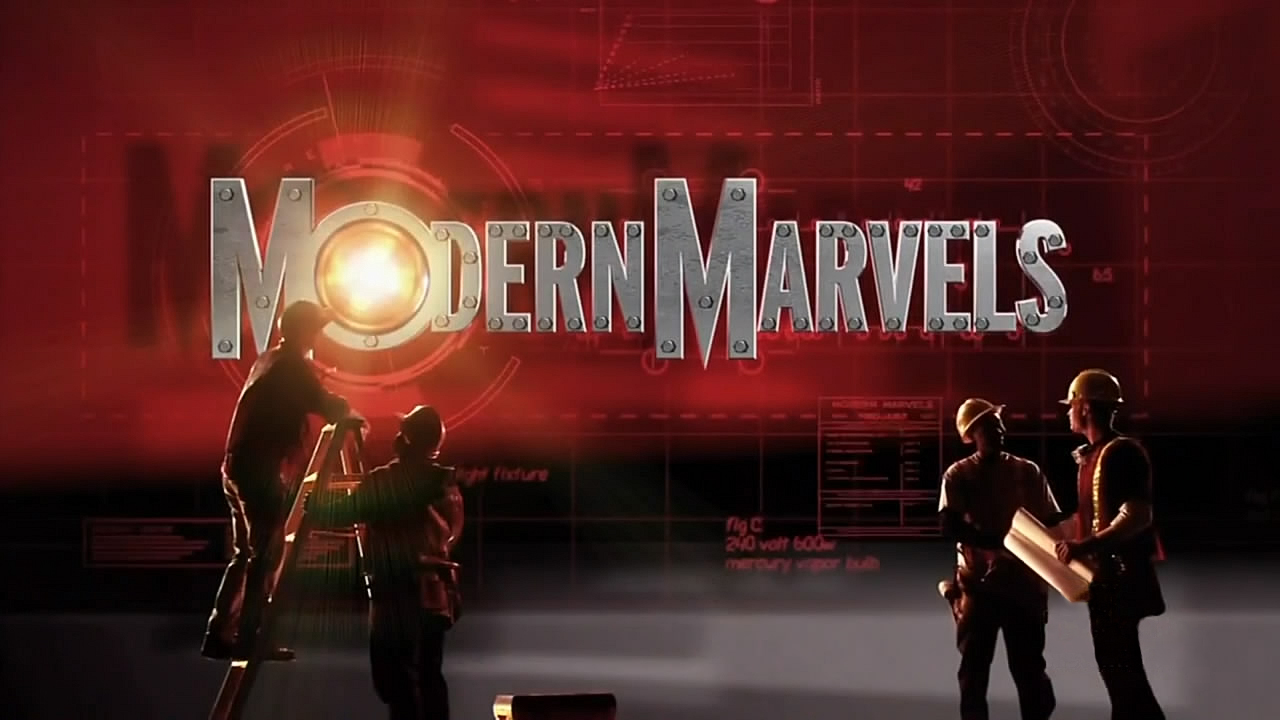 #22 - Guns Of The Civil War
Season 10 - Episode 44
It was a war in which brother fought brother and battlefields became slaughterhouses. During the Civil War, the country was in the midst of an industrial revolution and developed the most destructive killing machines the world had ever seen. Join us for a test fire of Civil War guns--the first truly modern weapons
1 votes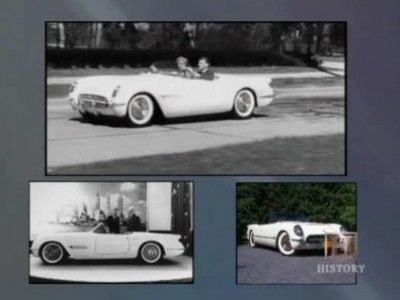 #23 - Concept Cars
Season 8 - Episode 54
This addition to the Modern Marvels documentary series takes a look at the many concept cars of the 1950's. These forward thinking designs sometimes were the first embodiments of changes that would become standard on vehicles, and other times they were radical attempts to change the way people drove. The filmmakers offer a wealth of archival footage, and interview numerous people who have made cars both their life's work and their life's passion.
2 votes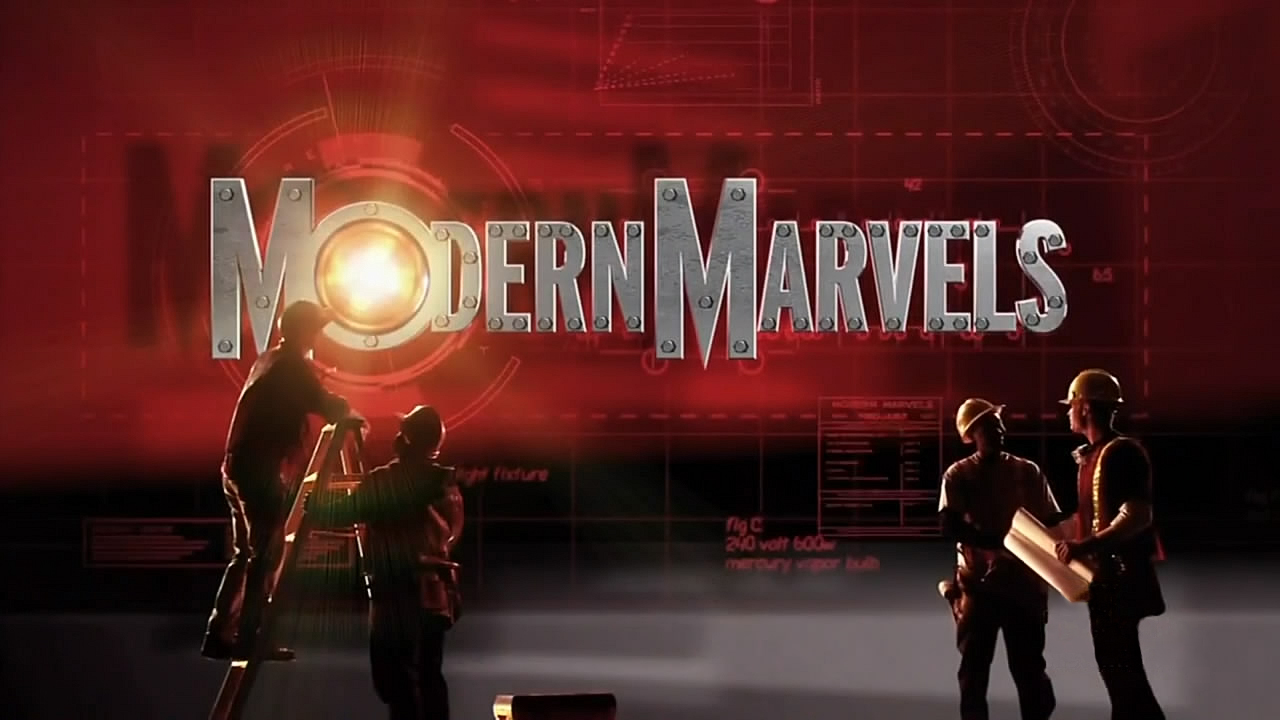 #24 - Measure It
Season 14 - Episode 41
How do you weigh a whale? How does your speedometer work? Take a look at the five most common areas of measurement: distance, time, speed, weight, and temperature
3 votes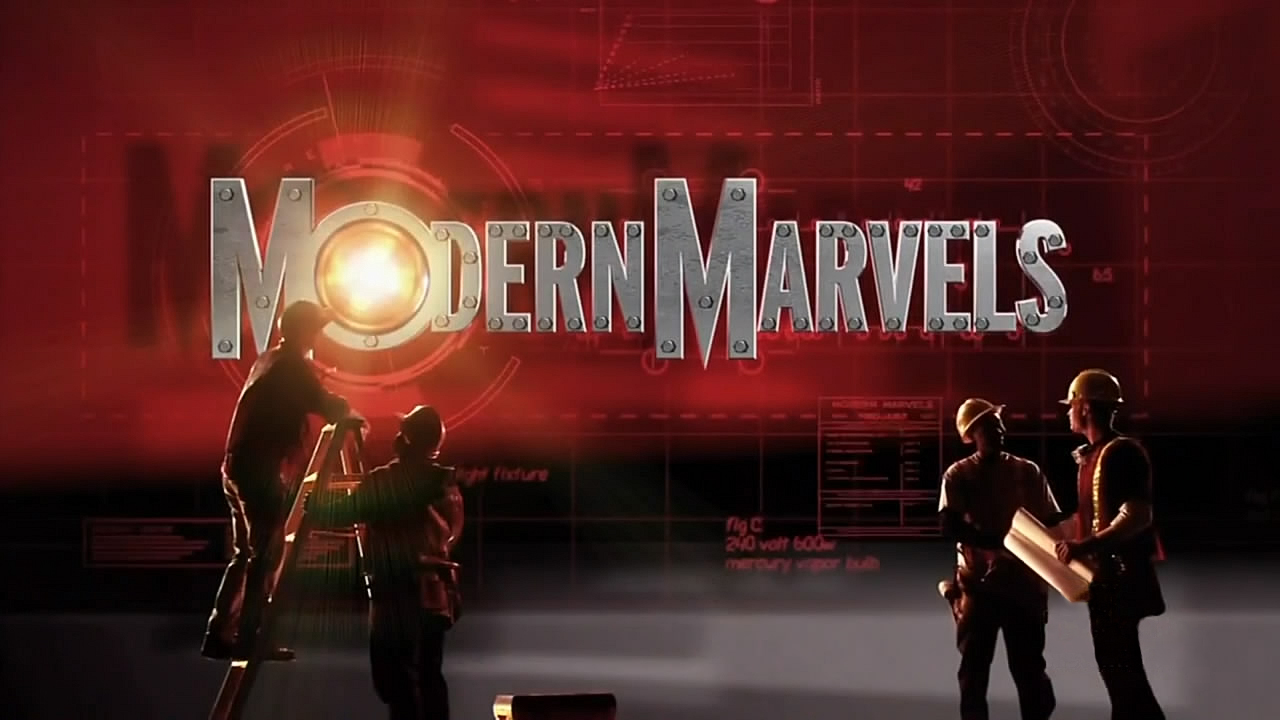 #25 - Made in the USA
Season 15 - Episode 29
Since the dawn of the Industrial Revolution, the United States has stamped, carved, cut, built and assembled its way into becoming the super power of product production. However, in the last 20 years, the "Made in America" tag began to fade, as the manufacturing landscape of industry went overseas. So what is still Made in the USA? Visit the world's biggest and oldest flag manufacturer, which has made some of the most famous flags in history. Go inside the factories that produce the last athletic shoe made in the US. See the strangest form of alternate transportation known to man--completely assembled in 30 minutes. Check out a hot toy company that believes it's imperative to keep their work here at home. Top it all off with some great food--some American success stories that may seem foreign at first glance. It's not just a label. It's a proud and important tradition.
2 votes