The Best Episodes of Modern Marvels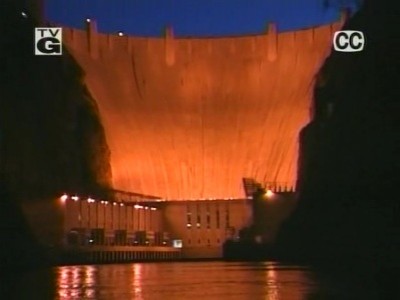 #1 - Hoover Dam 8.75
Season 5 - Episode 14
By any measure, it was a daunting task to tame the Colorado River, the waterway that had carved out the Grand Canyon. To make things worse, the site chosen was in the middle of the desert, far removed from any towns or infrastructure. This episode ventures into the Southwestern Desert to tell the complete story of one of the seven engineering wonders of the world -- Hoover Dam. See incredible footage that documents every step of the monumental work of taming the Colorado to provide water and power to California, Nevada and Arizona. From the blueprints to reality, this is the story of the ingenuity and manpower that literally moved a river and sculpted a mountain of concrete. That it was completed in only seven years is all the more remarkable.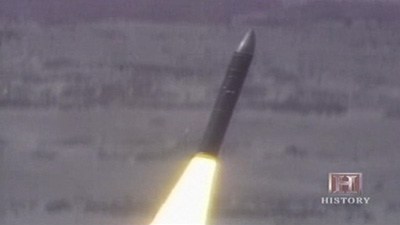 #2 - Strategic Air Command 8.50
Season 8 - Episode 28
With the ironic motto "Peace is our Profession", the Strategic Air Command was in charge of US nuclear forces from 1946 to 1992. SAC was the ultimate Cold War military machine, at its height controlling thousands of nuclear weapons, planes, and missiles, and boasting over a quarter-million personnel. We travel to the Strategic Air and Space Museum, located 20 miles from SAC's old headquarters in Nebraska, and walk through the cavernous bomb bay of SAC's workhorse, the B-52 Bomber.
#3 - Nuts 8.00
Season 12 - Episode 29
Pintsized as a pea or big as a bowling ball, nutritional, durable, and versatile, nuts have been a staple of the human diet since time began, and archaeological evidence places them among our earliest foods. Nuts sustained the imperial armies of Rome and China, the royal navies of England and Spain, and the native tribes that roamed the American wilderness.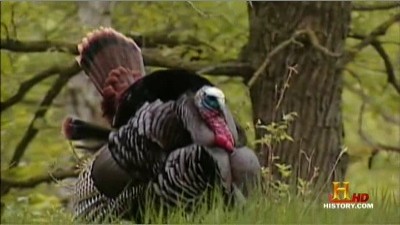 #4 - The Turkey 8.00
Season 14 - Episode 36
The turkey is the centerpiece of Thanksgiving dinners and one of the dumbest birds in the animal kingdom, but it has managed to survive since the dinosaurs; Butterball factory; turkey hunting; dining on turkey testicles and eggs.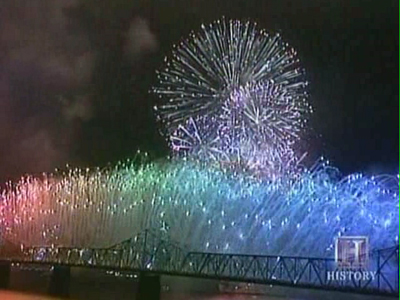 #5 - Fireworks 8.00
Season 5 - Episode 20
Since the invention of gunpowder, fireworks have thrilled audiences around the world. We'll review highlights of fireworks exhibitions throughout history, and go behind the scenes to explore how science and art mingle in this unique, ancient craft. The world's preeminent fireworks families explain how they create their spectacles.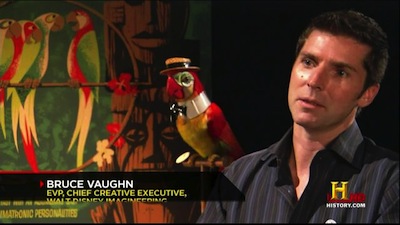 #6 - Walt Disney World 7.83
Season 11 - Episode 63
It is a magical place, full of animated storybook characters, majestic castles, thrilling rides, and colorful parades. For over thirty-five years, Walt Disney World has been welcoming and entertaining kids of all ages, cultures, and backgrounds. The world-famous Orlando theme park is not only the most visited in the world, it's also the most technologically advanced. From a network of underground tunnels connecting various regions of the park, to the space-age propulsion technology of linear synchronous motors, the Disney dynasty has been on the leading edge of theme park innovation since the opening of Disneyland, its first park, in 1955. With soaring castles, sleek monorails, and lifelike animatronics, THE HISTORY CHANNEL takes a behind-the-scenes look at the ingenious industry and incredible engineering feats that went into building the renowned 27,000 acre Disney World complex.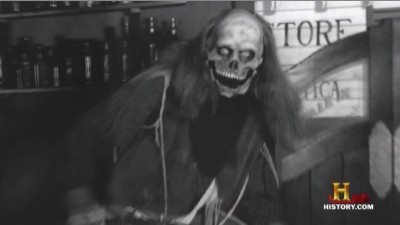 #7 - Halloween Tech 7.67
Season 14 - Episode 34
An inside look at the technology used for the Halloween traditions such as producing latex masks, professional monster makeup, carving jack-o-lanterns, making fake blood and a glimpse of a popular haunted house attraction.
#8 - Snackfood Tech (1) 7.60
Season 10 - Episode 58
Extruders, molds, in-line conveyor belts. Are these machines manufacturing adhesives, plastics, or parts for your car? No, they're making treats for your mouth--and you will see them doing their seductively tasty work in this scrumptious episode. First, we visit Utz Quality Foods in Hanover, Pennsylvania, that produces more than one million pounds of chips per week, and Snyder's of Hanover, the leading U.S. pretzel manufacturer. Next, we focus on the world's largest candy manufacturer, Masterfoods USA, which makes Milky Way, Snickers, Mars, and M&Ms, and take a lick at the world's largest lollipop producer, Tootsie Roll Industries. And at Flower Foods' Crossville, Tennessee plant, an army of cupcakes rolls down a conveyer belt. The final stop is Dreyer's Bakersfield, California plant, where 20,000 ice cream bars and 9,600 drumsticks roll off the line in an hour.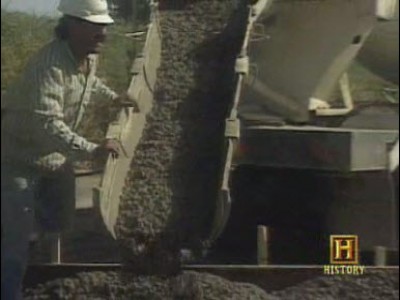 #9 - Concrete 7.50
Season 6 - Episode 16
Invented by the ancient Romans, concrete is a relatively simple formula that changed the world. Concrete has been used to divide an entire country, as in the Berlin Wall, and to unite nations, as in the Chunnel. We'll review the history of this building block of civilization and look at modern applications
#10 - Desert Tech 7.50
Season 11 - Episode 10
It's hot, dry, deadly, and hard to ignore with close to 40% of Earth classified as desert. But in this scorching hour, the desert turns from barren wasteland into an environment rich with hope. In the Middle East, desalination of seawater now fills water needs. Americans have created booming desert communities like Las Vegas, where the Hoover Dam produces hydroelectric power and manmade Lake Mead supplies water. Native Americans farmed the desert on a small scale, but 20th-century technology begot greater opportunity. Once desolate areas of California and Mexico now grow agriculture due to irrigation, and the desert's abundant sunshine allows solar-energy and wind-power production. And in the future, desert technology may enable colonization of planets like Mars. We also take a look at how refrigeration and air conditioning have made life in desert communities tolerable, and examine the latest in survival gear and equipment.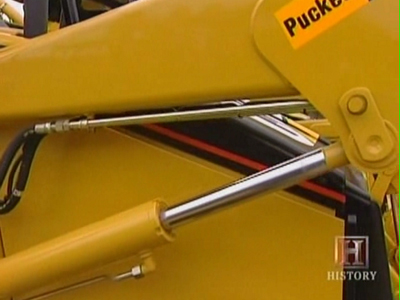 #11 - Hydraulics 7.50
Season 10 - Episode 15
The machines that helped build our world have been powered by hydraulics, a compact system of valves, hoses, and pumps that transmits forces from point to point through fluid. This basic concept of powerful force transmission through fluid provides the drive for most machines today. From the ancient Roman mastery of the aqueduct to Universal Studios, a veritable hydraulic theme park, we see how hydraulics power industry, keep planes flying, and make that 3-point-turn a U-turn.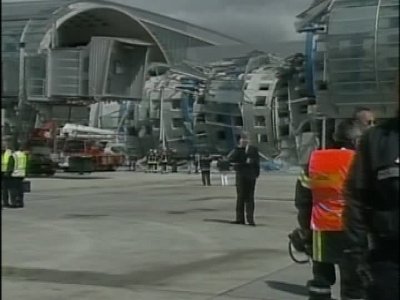 #12 - Engineering Disasters (17) 7.00
Season 11 - Episode 55
It's another chapter of complex, deadly and controversial engineering failures, using 3-D animation, forensic engineering experts, and footage of the actual disasters to understand what went wrong, and how disaster has led to improvement. In Sun Valley, California, weeks of record rain turn a crack in the middle of a street into a 200-foot long sinkhole. Months later, rain led to the Laguna Beach, California landslide, which destroyed 11 homes and caused millions in damage. On May 23, 2004, four people were killed when the roof of the new Terminal 2E at Charles de Gaulle International Airport in Paris collapses. Other disasters: the 1931 crash of Fokker F-10 passenger airplane with coach Knute Rockne aboard; the sinking of the coal ship Marine Electric off the coast of Virginia; and the blinding reflection of the new Walt Disney Concert Hall in Los Angeles.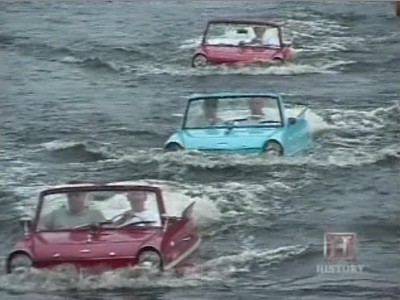 #13 - Failed Inventions 7.00
Season 8 - Episode 1
Dreamers and schemers try an odd assortment of flawed ideas for inventions. Start with the cars--cars that fly, cars that float, cars with jet engines. That's just the tip of the iceberg. Here are homes that look like nothing you've ever seen and clothes too strange for even the most radical fashion runway, including rocket belts and radium-infused garments. Some of these creations were too far ahead of their time, and others were just plain bad ideas, but there's a fascinating tale behind each one, and FAILED INVENTIONS celebrates those occasions when necessity mothers a notion that only its creator could love.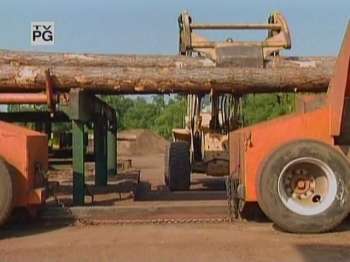 #14 - Wiring America 6.50
Season 11 - Episode 46
We begin with electrical linemen perched precariously out a helicopter door, repairing 345,000-volt high-tension power lines. They are part of an army of technicians and scientists we'll ride, climb, and crawl with on this episode. They risk their lives so that we can have the services we take for granted--electric power and 21st century communications. They lay and maintain the wire that connects us one to another, as well as America to the rest of the world. The hardwiring of America is a story that is nearly two centuries old. And though satellites and wireless systems may be challenging the wire, it's not dead. Fiber optic cable, lines that transmit light, became a player in information delivery in the late 1970s. We may be entering a "wireless" age, but the infrastructure of wires laid by visionary scientists and industrialists are still vital to America. Wire technology will be with us, continuing to provide service, well into the next century.