The WORST Episodes of Mayday
Every episode ever - ranked by fan votes!
Last Updated: Oct 23, 2021
Revealing the dark truth that aviation safety improves one crash at a time, Mayday investigates legendary aviation disasters to find out what went wrong and why. Based on cockpit voice recorders, accident reports and eyewitness accounts, every episode also features interviews, state-of-the-art CGI and gripping reenactments.
Watch Now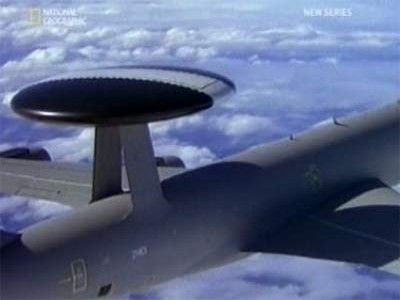 #1 - Fog of War (USAF Boeing CT-43)
Season 4 - Episode 8 - Aired Jun 3, 2007
Alternate titles: "Flight 21 is Missing", "Inbound" and "Flight 21 Is Missing". A USAF Boeing CT-43 (operating under the call sign IF021) attempts an instrument approach into Dubrovnik Airport in heavy fog. The passengers are mainly government officials, including U.S. Government Secretaries. The pilots attempt the IFR non-precision NDB approach to Runway 12. The aircraft goes off course and hits mountains north of the airport, killing all 35 people on board, including the United States Secretary of Commerce Ron Brown.
182 votes
Writers: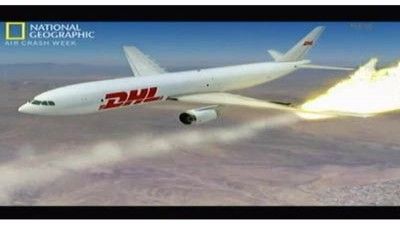 #2 - Attack over Baghdad (DHL European Air Transport Flight OO-DLL)
Season 3 - Episode 2 - Aired Sep 21, 2005
The DHL shootdown incident in Baghdad occurred on 22 November 2003, aboard an Airbus A300B4-203F cargo plane, registered OO-DLL, operating on behalf of DHL. The aircraft was hit by a missile, which resulted in the loss of its hydraulic systems. It was the first time an aircraft in this condition was landed safely.
144 votes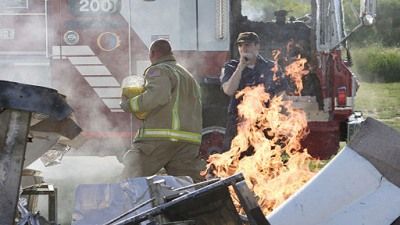 #3 - Invisible Killer (Delta Air Lines Flight 191)
Season 5 - Episode 5 - Aired May 7, 2008
Alternative title: "Slammed to the Ground". In the summer of 1985, a Delta 191 aircraft was diverted away from a thunderstorm, only to be struck by powerful winds and plummet to the ground. Flames engulfed the front of the plane and more than 130 people died in a tragic accident that would eventually expose, and eliminate, an invisible killer.
150 votes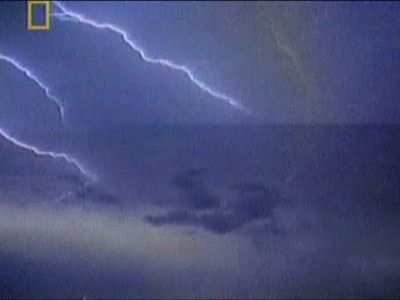 #4 - Racing The Storm (American Airlines, Flight 1420)
Season 1 - Episode 1 - Aired Sep 3, 2003
American Airlines Flight 1420 was a flight from Dallas/Fort Worth International Airport to Little Rock National Airport. On June 1, 1999, a McDonnell Douglas MD-82 (registration number N215AA) overran the runway upon landing in Little Rock and crashed. According to the NTSB's report, the crew of Flight 1420 learned that the winds were changing direction and that a windshear alert had sounded on the airport due to a thunderstorm nearby. The crew was originally told to expect Runway 22L for landing but requested a change to Runway 4R. As the aircraft approached Runway 4R, a severe thunderstorm arrived over the airport. The controller's last report to the crew prior to landing stated that the winds were 330 degrees at 28 knots. During the rushed approach, the pilots had failed to arm the spoilers, devices atop the wings that reduce lift by "spoiling" airflow. After landing, the first officer stated, "We're down. We're sliding." The aircraft never fully settled onto its landing gear and therefore braking was ineffective. Despite the application of brakes and reverse thrust, the aircraft skidded off the far end of the runway at high speed and crashed into an approach lighting tier, ending up on the banks of the Arkansas River. Such structures are usually frangible - i.e. designed to shear off on impact - but because the approach lights were located on the unstable river bank, they were firmly anchored and the impact destroyed the aircraft. It broke into three pieces and ignited. The pilot, one of six crew members, died in the crash, along with 10 of the 139 passengers. Flight: American Airlines Flight 1420 AKA: Fatal Landing
412 votes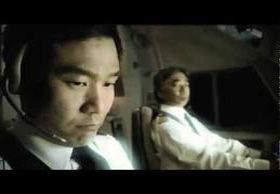 #5 - Bad Attitude (Korean Air Cargo Flight 8509)
Season 11 - Episode 7 - Aired Jan 20, 2012
On 22 December 1999, a cargo flight operating as Korean Air Cargo Flight 8509 left London Stansted Airport for Milan, Italy, crashed about 55 seconds after taking off. All 4 crew members died in the disaster.
169 votes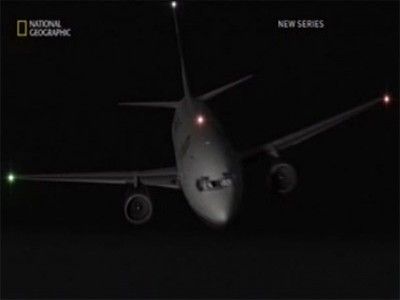 #6 - Vertigo (Flash Airlines Flight 604)
Season 4 - Episode 9 - Aired Jun 10, 2007
AKA "Desperate Dive", "Deadly Disorientation". . Flash Airlines Flight 604 departs Sharm el-Sheikh International Airport in Egypt for Paris. Just after take-off, the aircraft banks right and goes off course. The pilot corrects the roll but the aircraft banks right again. This time the pilot does nothing. The Boeing 737 rolls further and descends into the Red Sea 9km south of Sharm el-Sheikh. Everyone on board is dead. Although many people today claim that the pilot was spatially disorientated, the cause of this disaster is still disputed.
165 votes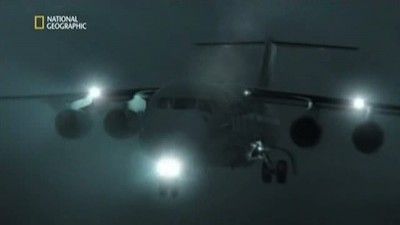 #7 - System Breakdown
Season 8 - Episode 1 - Aired Jun 10, 2009
This special looked at the role of air traffic controllers in the airline industry, and took a look at the Next Generation Air Transportation System, a new technology meant to eliminate mid-air collisions by reducing overall dependence on radar and radio, as well as delegating some of the air traffic controllers' tasks to computers on board each plane.
140 votes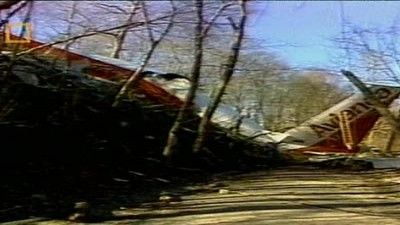 #8 - Missing Over New York (Deadly Delay)
Season 2 - Episode 6 - Aired Feb 27, 2005
Avianca Airlines Flight 52 was a regularly scheduled flight from Bogotá's El Dorado International Airport to New York's John F. Kennedy International Airport via Medellín, Colombia's José María Córdova International Airport. On Thursday, January 25, 1990, the aircraft performing this flight, a Boeing 707-321B registered as HK-2016, crashed into the town of Cove Neck, Long Island, New York after running out of fuel. 73 out of the 158 passengers and crew on board were killed. Flight: Avianca Airlines Flight 52 AKA: Deadly Delay
219 votes
Writers:
Michael Jorgensen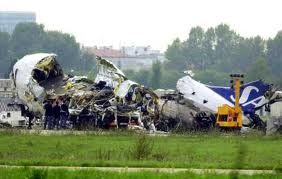 #9 - The Invisible Plane (The Linate Airport Disaster)
Season 11 - Episode 12 - Aired Mar 23, 2012
On 8 October 2001, Scandinavian Airlines Flight 686, a McDonnell-Douglas MD-87 airliner carrying 110 people bound for Copenhagen, Denmark collided on take-off at Milan's Linate Airport into an Air Evex Cessna Citation CJ2 business jet carrying four people bound for Paris, France. The MD-87 plane suffered major damage and crashed into a hangar shortly afterwards. All 114 people on board the two aircraft were killed, the crash and subsequent fire killed a further more four Italian ground personnel in the hangar, and injured four more.
109 votes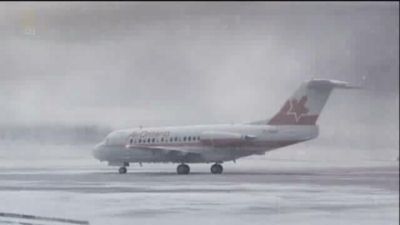 #10 - Cold Case (Air Ontario Flight 1363)
Season 9 - Episode 6 - Aired Oct 13, 2010
On 10 March 1989, Air Ontario Flight 1363 crashed just after take off, killing 24 people. Three years later, on 22 March 1992, USAir Flight 405 also crashed just after take off in similar conditions to Flight 1363. The cause of the crashes was icing. AKA Snowbound / Unwelcome Addition
122 votes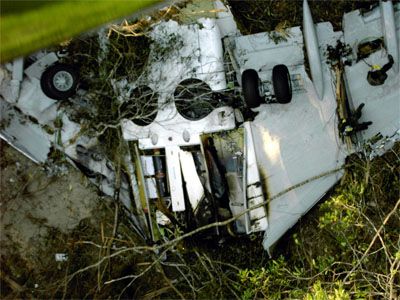 #11 - Phantom Strike (Gol Transportes Aéreos Flight 1907)
Season 5 - Episode 10 - Aired Jun 11, 2008
Alternative titles: "Radio Silence" and "Death Over The Amazon" A Gol Transportes Aéreos Boeing 737 and a brand-new Embraer Legacy business jet on its delivery flight collide in mid-air over the Amazon. The 737 crashes but the Legacy manages to make a safe landing. 154 people die.
142 votes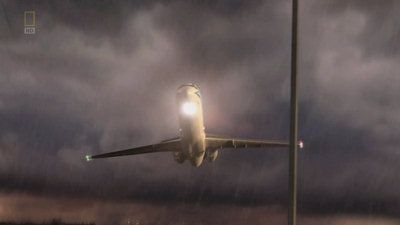 #12 - Alarming Silence (Cockpit Chaos) Northwest Airlines Flight 255
Season 9 - Episode 2 - Aired Sep 15, 2010
On 16 August 1987, Northwest Airlines Flight 255 crashed shortly after take off, killing 156 people. The crew did not follow the taxi checklist prior to take off.
181 votes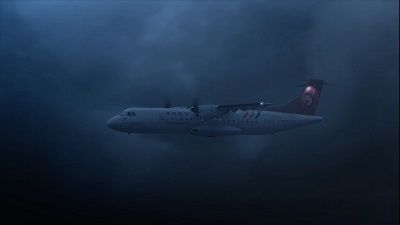 #13 - Blown Away (TransAsia Flight 222)
Season 18 - Episode 2 - Aired Feb 20, 2018
After circling above the Taiwan Strait to wait out a passing cyclone, TransAsia Flight 222 crashes on the Taiwanese resort island of Penghu. The media claims the storm is to blame, but the evidence soon points investigators in a different direction. Six months into the investigation, the airline is hit with a second accident. And that's when investigators uncover a systemic problem with fatal consequences.
85 votes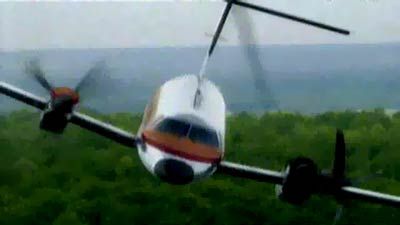 #14 - A Wounded Bird (One Wing Flight)
Season 2 - Episode 2 - Aired Jan 30, 2005
Atlantic Southeast Airlines Flight 529, registration N256AS, was a Embraer Brasilia aircraft that crashed near Carrollton, Georgia on August 21, 1995 while on a flight from the Hartsfield-Jackson Atlanta International Airport to Gulfport-Biloxi International Airport in Gulfport, Mississippi. Nine of the 29 passengers and crew on board eventually died due to injuries suffered in the accident. Flight: Atlantic Southeast Airlines Flight 529 AKA: Wounded Bird AKA: A Wounded Bird
162 votes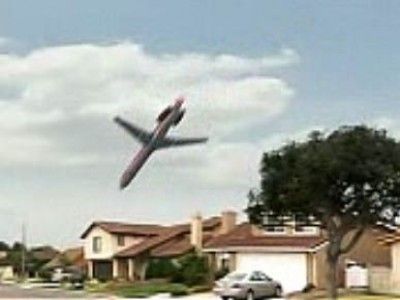 #15 - Out of Sight (Aeroméxico Flight 498)
Season 4 - Episode 7 - Aired May 27, 2007
August 31, 1986: Aeroméxico Flight 498 is descending into Los Angeles International Airport (LAX) for landing. Meanwhile, a private Piper Cherokee owned by the Kramer family takes-off from an airfield in nearby Torrance. They unwittingly enter LAX airspace but the air traffic controller doesn't notice it due to a distraction by a Grumman Tiger Flight 66R on the screen. Suddenly over the residential district of Cerritos, the Kramers' plane smashes into Flight 498's horizontal stabilizer, shearing off the top of the cockpit of the private plane and snapping half of the tail off from Flight 498. The Kramers die as a result of the impact. The badly damaged DC-9 flips inverted and plummets into the houses below. Everyone on board dies plus 15 people on the ground. The private plane falls out of the sky and crashes into a school playground.
153 votes
Writers: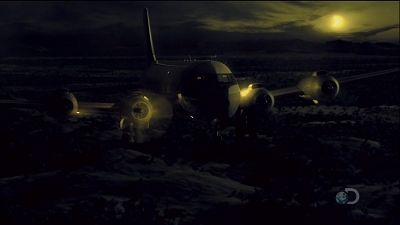 #16 - Deadly Mission (1961 Ndola United Nations DC-6 crash)
Season 15 - Episode 9 - Aired Feb 29, 2016
More than 50 years after a plane crash that killed UN Secretary General Dag Hammarskjold, a new investigation shines light on the controversial aviation mystery.
112 votes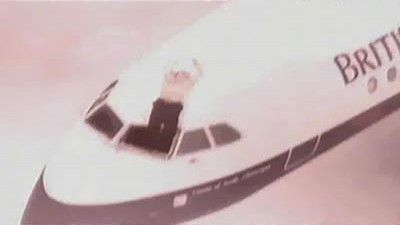 #17 - Blow Out (Ripped from the Cockpit, British Airways Flight 5390)
Season 2 - Episode 1 - Aired Jan 23, 2005
British Airways Flight 5390 was a British Airways flight between Birmingham International Airport in Birmingham, England and Málaga, Spain. On June 10, 1990 the airplane suffered an explosive decompression when an improperly installed pane of the windshield blew out; the flight crew managed to perform an emergency landing in Southampton with no loss of life. Flight: British Airways Flight 5390 AKA: Blow Out
190 votes
Writers: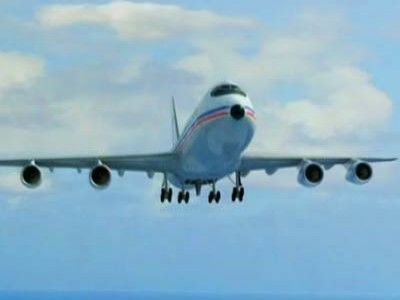 #18 - Panic over the Pacific (China Airlines Flight 006)
Season 4 - Episode 6 - Aired May 20, 2007
Alternate title: "6 Mile Plunge" February 19, 1985: China Airlines Flight 006 collides with a jet stream while flying to Los Angeles. The no. 4 engine fails and the pilots try to restart the engine at a much too high altitude. The plane banks slowly to the right but the pilot expects the autopilot to steady the plane. The plane slows down and stalls, sending the passengers and crew into a spiraling nosedive. The sudden actions put everyone under incredible G-forces. The Flight Engineer mistakes readings on the gauges for total engine failures on all engines rather than the Captain putting the throttle to idle. The speed increases and the plane pulls out of the dive but stalls again and falls. The extreme forces rip the undercarriage doors off and pieces of the stabilizers rip off as well. The Boeing 747SP clears the clouds and the pilot sees the horizon. The plane is pulled from the dive, pinning the passengers to their seats. The pilot lands safely at San Francisco despite having trouble with the elevators. 2 people are hurt, but everyone is alive.
162 votes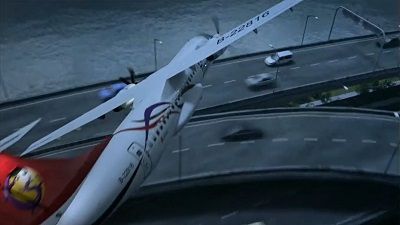 #19 - Caught on Tape (TransAsia Flight 235)
Season 17 - Episode 8 - Aired Sep 19, 2017
A car dashcam captures footage of the moment TransAsia Flight 235 nosedives into Taipei's Keelung river. Facing a barrage of questions, Taiwan's Aviation Safety council soon discovers that the mystery went quite deep.
86 votes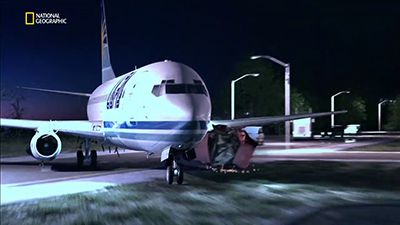 #20 - Deadly Discussions (LAPA Flight 3142)
Season 17 - Episode 9 - Aired Sep 27, 2017
LAPA Flight 3142 lifts off from an airport in Buenos Aires. The 737 starts shaking and crashes to the ground. The disaster leaves the nation stunned, but nothing prepares them for the blunder that caused it.
89 votes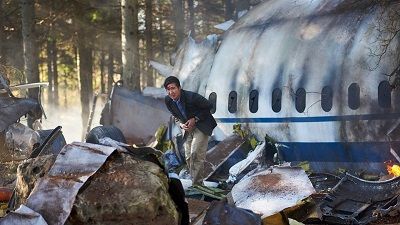 #21 - Turning Point (Air China Flight 129)
Season 17 - Episode 3 - Aired Mar 6, 2017
Headed for South Korea's Gimhae International Airport, a Boeing 767 crashes into a hillside several miles from the runway. As the nation mourns its worst-ever air disaster, investigators face puzzling evidence: The surviving captain of Air China Flight 129 claims that everything on board was normal, but air traffic controllers testify that the crew's radio communications were anything but.
141 votes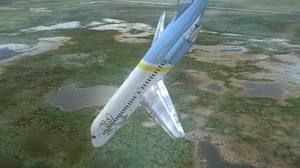 #22 - Fire in the Hold (ValuJet, Flight 592)
Season 12 - Episode 2 - Aired Aug 10, 2012
On 11 May 1996, ten minutes after take-off, Valujet Flight 592 crashed into the Florida Everglades after an in-flight fire started by an accidental triggering of an oxygen cylinder in the cargo area caused the passengers and crew to suffer unconsciousness. On impact, all 110 persons on board were killed instantly.
167 votes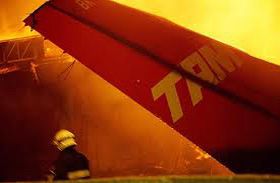 #23 - Deadly Reputation (TAM Airlines Flight 3054)
Season 11 - Episode 1 - Aired Aug 12, 2011
July 17th, 2007 TAM Airlines Flight #3054 is on its final approach to Sao Paolo's notorious Congonhas Airport. Runway 35-L at Congonhas is one of the busiest and most treacherous airports in the world. It's built on a hilltop, completely surrounded by tall buildings. The crew of Flight #3054 gets a report that the runway is wet and slippery. Captain Henrique Stephanini brings his Airbus A-320 down at the foot of the 1,945 meter long runway, activates the one working reverse thruster and applies the brakes, but his plane doesn't slow down. It hurtles down the runway at top speed, crosses a highway and slams into a building and adjacent gas station. No one on the plane survives. Twelve people on the ground are also killed. This is the worst aviation disaster in South American history. Investigators are under enormous pressure to figure out what went wrong on Brazil's busiest runway, before it claims any more lives.
186 votes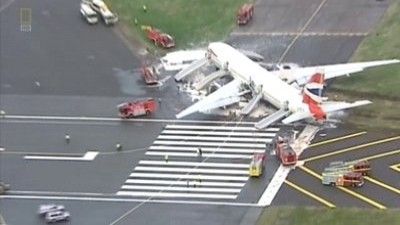 #24 - The Heathrow Enigma (British Airways Flight 38)
Season 10 - Episode 3 - Aired Mar 7, 2011
When an aircraft's engines fail during its approach to Heathrow, the captain's quick thinking enables the flight to avoid nearby buildings. The craft crashes just short of the runway and all aboard miraculously survive. But what caused the engine failure in the first place - could Sherlock Holmes theories lend a hand to investigators? AKA: Heathrow Crash Landing
128 votes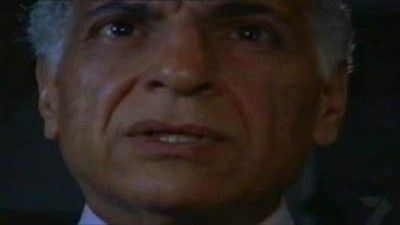 #25 - Death and Denial (EgyptAir Flight 990)
Season 3 - Episode 8 - Aired Nov 2, 2005
Flight 990 was a Los Angeles-New York-Cairo flight operated by EgyptAir. On October 31, 1999, at around 1:50 a.m. EST, Flight 990 dove into the Atlantic Ocean, about 60 miles south of Nantucket Island, Massachusetts. Radar and radio contact with the Boeing 767-366ER aircraft (Registration number: SU-GAP) was lost 30 minutes after the aircraft departed JFK Airport in New York on its flight to Cairo. The flight departed from its assigned altitude (FL330: 33,000 feet) and dove to 16,000 feet, then climbed again to 24,000 then continued to dive, hitting the Atlantic Ocean within the span of 36 seconds.
175 votes