The BEST Episodes of Cold Case Files
Every episode ever - ranked by fan votes!
Last Updated: Oct 24, 2021
Unsolved crimes locked away in dusty file cabinets. Time is an ineffectual balm. Painful memories are left to a victim's loved ones. What happens when a killer gets away with murder? Thanks to the efforts of a special breed of modern detective, no one escapes the laws of justice - no matter how old the case.
Watch Now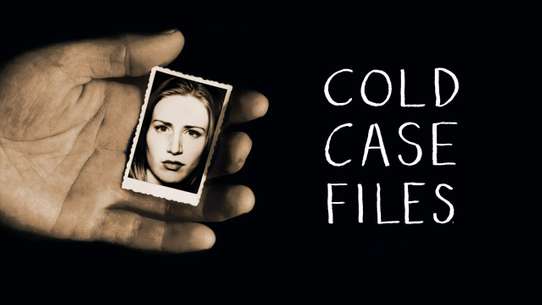 #1 - The School Teacher
Season 7 - Episode 4 - Aired Sep 10, 2021
When 25-year-old schoolteacher Christy Mirack is found brutally murdered in her Lancaster, Pennsylvania, apartment in 1992, there is no shortage of suspects. Frustration and fear mount as each person is ruled out, one by one, and eventually the case goes cold. Twenty-six years later, in 2018, cold case detectives get a break when a relative of the killer uploads DNA to a public genealogy website. This story features a rare interview with the victim's brother and the forensic genealogist who helped crack one of state's first cold cases to be solved by familial DNA technology.
1 votes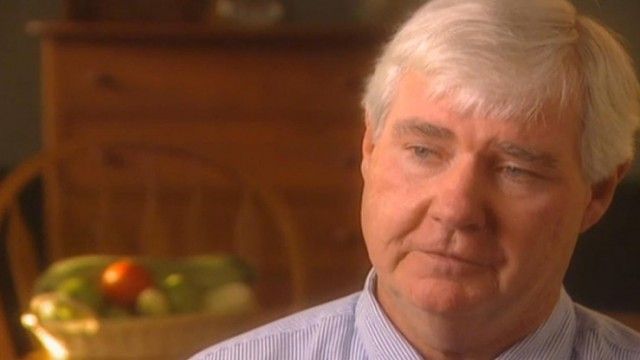 #2 - The Merry Widow/The Bad Cop
Season 3 - Episode 4 - Aired Jan 22, 2001
In 1983, Navy seamen Sonny Grotton left base for a long weekend at home. But as he pulled into his driveway, a gunman killed him. And in 1993, former state trooper Doug Wright claimed his estranged wife shot and killed herself in their home.
1 votes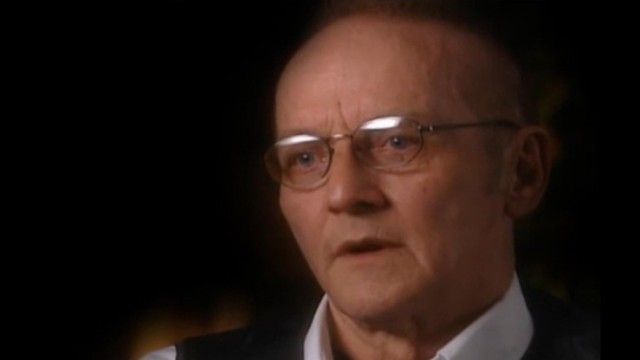 #3 - The Green River Killer
Season 3 - Episode 7 - Aired Feb 12, 2001
Cold Case discusses the story of the nearly 20-year hunt for the man responsible for the murders of 49 prostitutes and other women in the Seattle, Washington area.
1 votes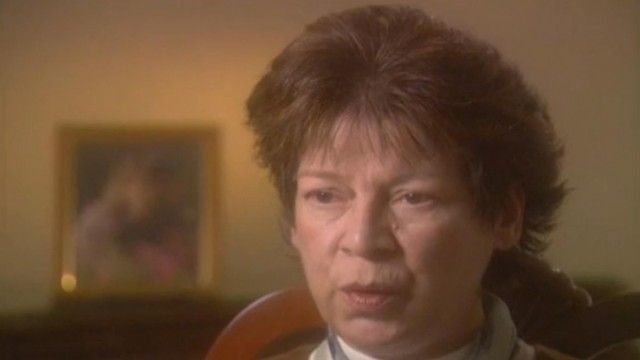 #4 - Lil' Miss /Skeletons In The Closet
Season 3 - Episode 24 - Aired Jun 11, 2001
An eerie note left on a grave helps solve a 12-year-old case of murder, and an exhaustive questioning of a mother helps police unravel the mysterious deaths of three of her
1 votes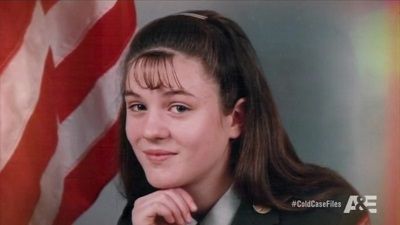 #5 - A Family Secret
Season 6 - Episode 8 - Aired Jun 15, 2017
A 17-year-old girl from a small Kentucky town goes missing, then is found strangled two weeks later; a police investigation into the crime uncovers a terrible family secret.
4 votes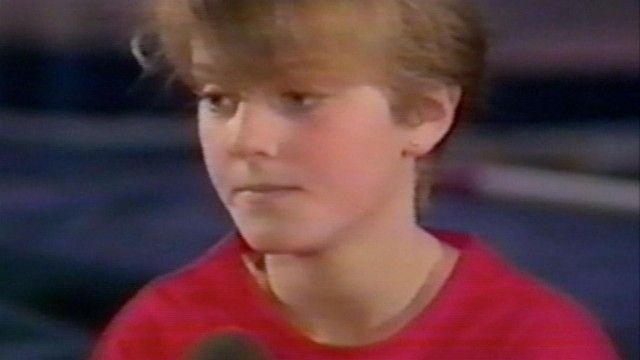 #6 - The Answer in the Box/Maternal Instinct
Season 1 - Episode 4 - Aired Jan 23, 1999
Answer in the Box Alison Parrott was a runner. Not only was she was runner she was a great runner, So much so that she had the local media interested in her, So when she got a call from a photographer to take some pictures of her running she didn't think anything wrong with it. She left to go to her photo session and wasn't seen alive again. The police had a fellow runner as the lead suspect but nothing ever happened with that lead. A cold case detective named Vic Matanovic was going through some files 10 years later and came across the case. When the detective was looking for clues to solve the case the Answer is in the Box. Usually DNA is enough to prove a case but in this case the criminal who lured Alison to her death had a plan to lure the jury to believe in the lie he was about to tell. Maternal Instinct 1981 a brother and sister fell victim to a heartless mother with no regard for life. 3 month old Seth Davis was rushed to the hospital because of insulin poisoning. He was left brain damaged. 5 months later his sister, Tenga Davis, is rushed to the hospital. There she dies of Caffeine poisoning. Even though the autopsy that was turned in by the M.E. stated cause of death was a homicide, the police treated this as an accident. Their mother Mary Beth Davis moves on with her own life by moving to a different state. She starts a new family and forgets all about what happened back in her past. That is until 10 years later when Mary Beth gets a knock on her door by the cold case detectives which brings back her past as the detectives are there to prove a case of murder.
30 votes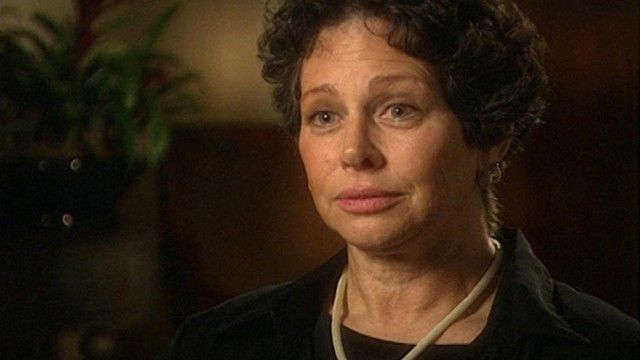 #7 - The Burning Secret/Justice Delayed
Season 1 - Episode 13 - Aired Mar 26, 1999
A rapist is captured seven years after the crime, but when he is released on a technicality his victim is determined to fight back. Fifteen years after a fire claimed the lives of a father and son, detectives interview the grown surviving son and learn a tragic tale of a mother who burned her family.
2 votes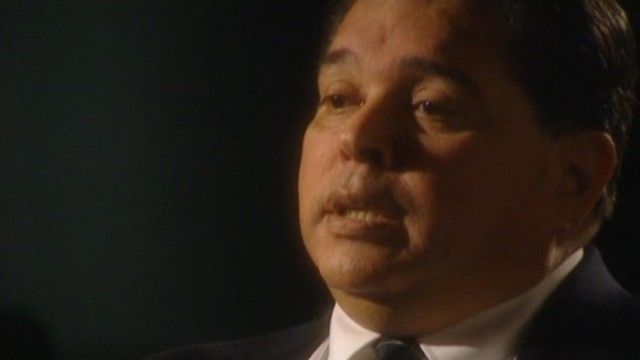 #8 - Death Before I Do/Hollywood Homicide
Season 3 - Episode 10 - Aired Mar 5, 2001
Police crack a cold case of murder when a mysterious woman calls to say that her boyfriend is the killer; and the murder of a woman in 1998 provides clues to the 1988 murder of actress Myra Davis, a stand-in for Janet Leigh in the movie Psycho.
1 votes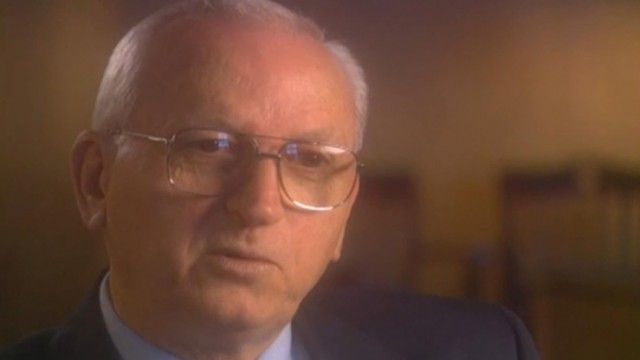 #9 - Blood Money/Precious Doe
Season 3 - Episode 11 - Aired Mar 12, 2001
Testimony about the growth of larvae in dead bodies helps convict the man who stabbed a couple to death and strangled their 4-year-old daughter in 1993. And the 2001 murder of a young girl, whose head was cut off, remains unsolved.
1 votes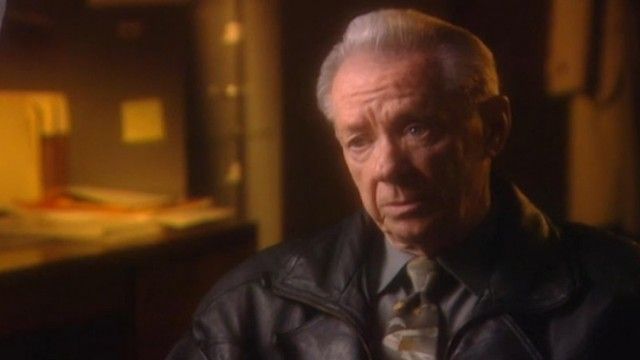 #10 - Unholy Bible/A Daughter's Justice
Season 3 - Episode 12 - Aired Mar 19, 2001
A Texas woman's murder is solved when the killer's plan to murder another woman and stuff her into a duffel bag goes awry; and a reporter doing a story on unsolved homicides helps crack a case of murder that had been ruled an accidental death.
1 votes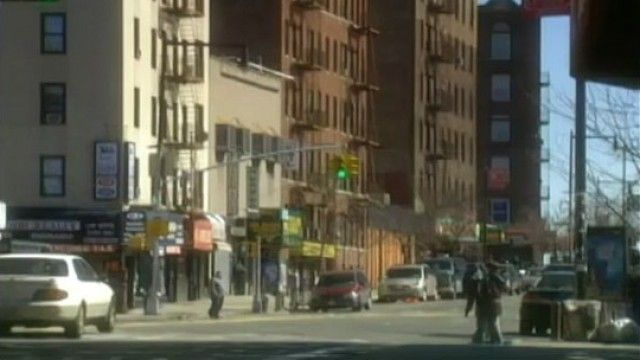 #11 - The Shopping Cart Killer
Season 3 - Episode 22 - Aired May 28, 2001
A dry cleaning tag inside a sweatshirt left at a crime scene helps police track down a serial killer and rapist who had been eluding them for years.
1 votes
#12 - A Man Scorned/The Dungeon
Season 4 - Episode 6 - Aired Feb 5, 2002
Police suspect a gay man murdered a woman because she became too friendly with his boy friend. And a man goes on a monstrous crime spree, abducting five women over 15 years and forcing each to spend months and even years as his sex slave.
1 votes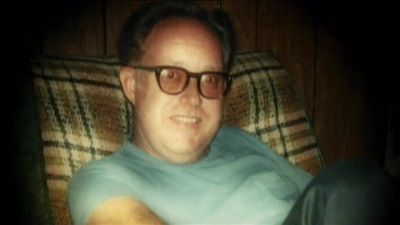 #13 - A Brother's Burden/The Midnight Attacker
Season 4 - Episode 13 - Aired Mar 26, 2002
A police officer helps solve an 18-year-old murder case when he finds the prime suspect-his older brother. And a biker with a bloody finger is the clue that police need to put away a rapist who assaulted 31 women over six years.
1 votes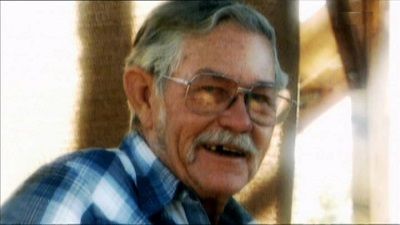 #14 - The Well/The Deadly Ex
Season 4 - Episode 14 - Aired Apr 2, 2002
A pawned gun and a stolen pick-up truck are the clues that investigators need to solve an elderly man's murder. And a tip from a prison informant cracks open the 15-year-old case of a man who had his ex-wife killed.
1 votes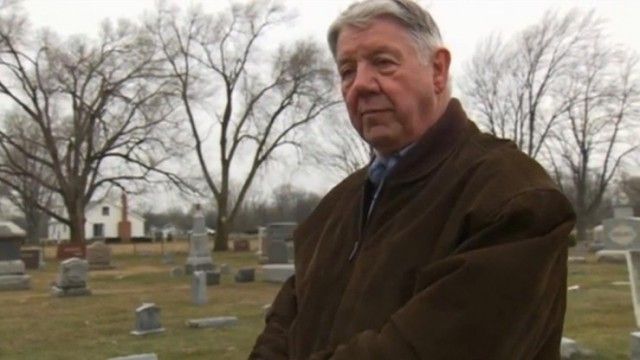 #15 - Killer on Campus/Bow Hunter
Season 5 - Episode 8 - Aired Apr 2, 2006
Thirty-two years after the killing of University of Michigan law student Jane Mixer, police use DNA found on her pantyhose to finally track down the killer. And psychologists help solve a cold case by suggesting the lead detective take a page from the game of romance, and play hard to get with the killer.
9 votes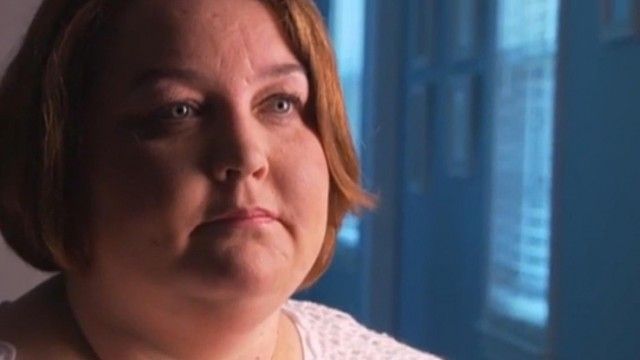 #16 - The Taunt / Death in Deadwood
Season 5 - Episode 14 - Aired Jul 29, 2006
A serial rapist seals his own fate when he sends a taunting letter to police, who use the DNA extracted from the saliva in the envelope's seal to track him down. And when a man is found dead in South Dakota, his head bashed in by a 50-pound rock, investigators go on a 20-year search for the killers--a man and woman who were part of a free-loving hippie group and are known only by the names "Outlaw" and "Inlaw."
1 votes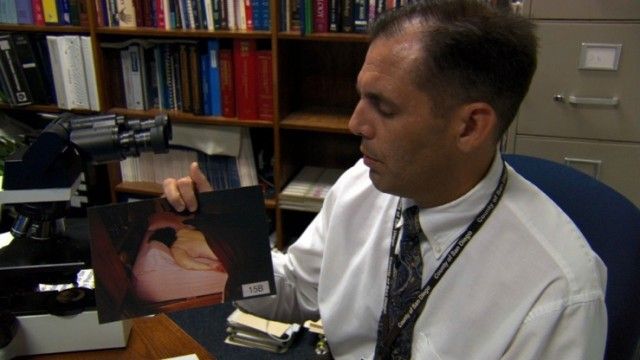 #17 - A Deadly Pattern/A Desperate Housewife
Season 5 - Episode 23 - Aired Nov 18, 2006
When a woman is found murdered in her mobile home, police make two shocking discoveries--her husband may not only have been the killer, but he may have also killed his first wife 31 years before. And after an Oregon man is shot dead, the case takes an unusual twist when one of the investigating detectives has an affair with the chief suspect--the dead man's wife.
1 votes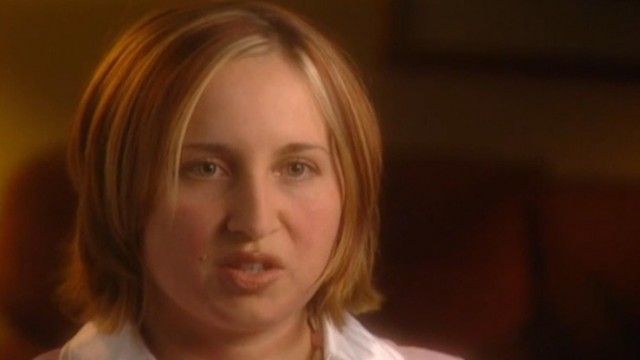 #18 - Murder Checks In / Killer in the City
Season 3 - Episode 21 - Aired May 21, 2001
Police hunt for a man who killed three women in three different hotels, not far from one another in Des Moines, Iowa. And police get a killer to confess when they tell him prosecutors will show photos of the gruesome crime scene.
5 votes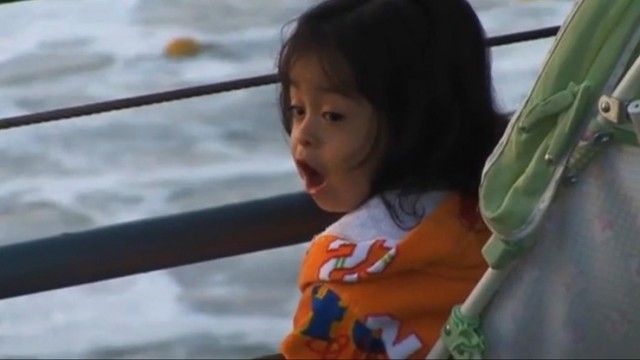 #19 - The Black Dahlia
Season 5 - Episode 16 - Aired Sep 9, 2006
Bill Kurtis examines one of the most infamous cold cases in Los Angeles history -- the 1947 murder of actress Elizabeth Short, who was found nude and cut in half in an empty lot. Though charges have never been filed in the case, theories abound, and Kurtis investigates some of the most prominent ones. He talks to a retired LAPD detective whose 3 year investigation led to the stunning conclusion that his own father committed the murder. Kurtis also probes the theory that the killer was a surgeon named Walter Bayley. Kurtis finally explores the possibility that there may have been a police cover-up in the case to protect the real killer.
5 votes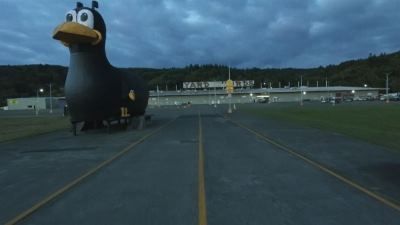 #20 - Killings on Christmas Eve
Season 6 - Episode 2 - Aired Mar 6, 2017
A family torn apart by their grandparents' murders. Two decades later, a cold case detective takes on the case that has haunted him since he was a child.
19 votes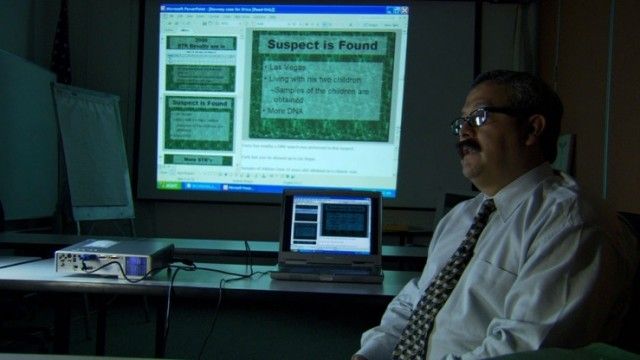 #21 - Daddy Dearest/A Pastor's Wife
Season 5 - Episode 10 - Aired May 6, 2006
Nine years after the murders of a mother and her teenage daughters, a wiretapped conversation between the suspected killer and his sister helps police to crack the case. And the baffling murder of a Virginia woman is solved when human bones are discovered by a geologist working in North Carolina.
8 votes
#22 - Hour 1 - Cold Case Files
Season 1 - Episode 1 - Aired Jan 1, 1999
Felicia Prechtl is found raped and murdered in Dallas. Surrette Clark disappeared with nobody to even recognize that she was gone. Bob Crane was strangled and beaten to death in his own bed in 1978. Ronnie Bullock was a man who had served 10 years of his sentence for raping an 11 year old girl until DNA evidence was found.
74 votes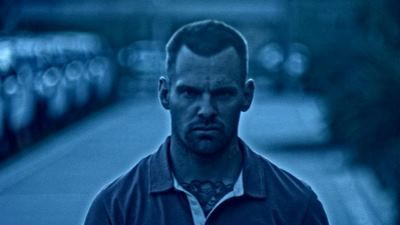 #23 - She Never Came Home
Season 6 - Episode 3 - Aired Mar 13, 2017
The case of a gruesome stabbing death of a bullied teenager remains unsolved for 27 years – until a rookie cold case detective sees a new clue in an old crime scene photo, leading her to a killer that everyone thought could not possibly have committed the crime.
21 votes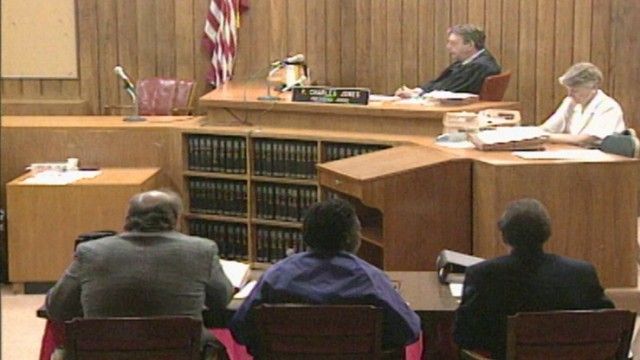 #24 - The Boy and the Monster/Secret in the Cellar
Season 1 - Episode 2 - Aired Jan 8, 1999
The Boy and the Monster In Wisconsin in the winter of 1991 a young woman's body was found naked, badly beaten and to make it harder to identify her, her fingertips were cut off. After months of trying to figure out who she was they finally came up with a name. Doris McLeod. After finding out who she was the police find out a lot more about her. She had a troubled past. After being on the streets she ended up connected to a pimp. Only one month of being on the streets she is never seen again. It takes a 3 year old boy to finally tell the police about Doris and the Boy and the Monster. Secret in the Cellar The second part of this episode is about a young woman from South Portland, Maine who was in search of her mother. She contacts the police but they get nowhere. They question Bill Bruns, the missing woman's husband who told the police a story about how Pearl drank and ran off with another man. Elaine Woodward, the missing womans daughter, went to the media for help. An investigator takes the case and with the help of science and man power he finds out what happened to Pearl with the Secret in the Cellar.
48 votes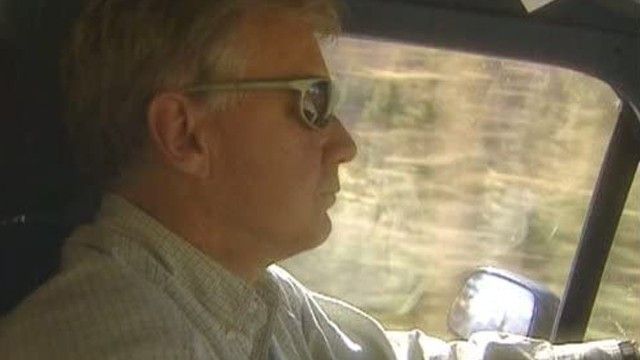 #25 - Terror in Telluride/Signature of a Killer
Season 1 - Episode 9 - Aired Feb 26, 1999
Shoot outside her bedroom, Eva Shoen was shot to death. Living in Telluride, on the mountain side. Eva was married to the son of the billion dollar Shoen family who owned the U-Haul empire. With lacking evidence the case runs cold. Even though the police believe that her death was related to a fued in the family business. Years later the case is solved by a secret that was finally revealed and a recorded conversation is played. DNA also helped the killer to confess to the crime. Signature of a Killer Taylor Courtney was a 20 yr old man who was brutaly murdered in his apartment. The crime scene was bloody and vicious. A single print is found but in 1974 when fingerprint technology was still in its infancy it meant nothing. 20 years would pass before a cold case detective would pick up the case and look at it again. What they found was a match in the system which leads to a friend of Taylor's who had committed this murder because of mistaken suspicions and jealousy.
22 votes