The BEST Episodes of The First 48
Every episode ever - ranked by fan votes!
Last Updated: Feb 28, 2020
The First 48 follows detectives from around the country during these first critical hours as they race against time to find the suspect. Gritty and fast-paced, it takes viewers behind the scenes of real-life investigations with unprecedented access to crime scenes, autopsies, forensic processing, and interrogations.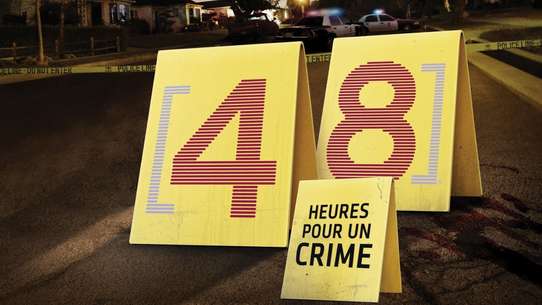 #1 - After The First 48: Lester Street
Season 11 - Episode 42 - Aired Aug 11, 2011
In September of 2010, Jessie Dotson went on trial for one of the worst mass murders in Memphis history. He wasn't accused of killing strangers--he was brother, friend and uncle to the six people he'd allegedly murdered and three surviving children he'd allegedly beaten and stabbed. Even seasoned detectives were horrified by the bloody crime scene. Now, all of Memphis wanted an answer to the same question: How could only one man be responsible for such brutal carnage? (2 hours.)
3 votes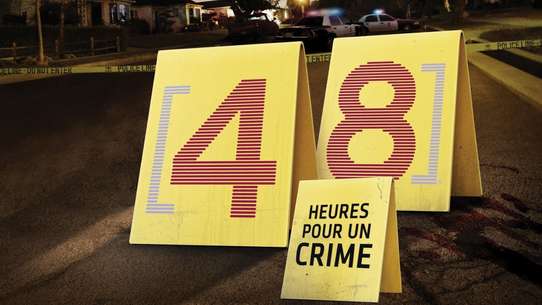 #2 - Unspeakable Part 2
Season 17 - Episode 29 - Aired Oct 25, 2018
15 votes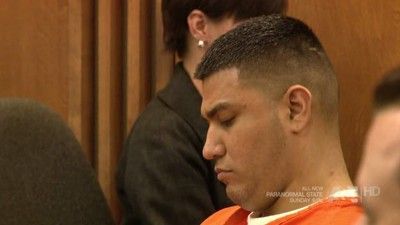 #3 - After The First 48: The Good Book
Season 11 - Episode 5 - Aired Oct 14, 2010
In November 2006, Dallas detectives investigated the murder of a twenty-nine-year-old mother of four, found burned beyond recognition in her car behind a remote warehouse. Detectives soon discovered that the victim's former boyfriend and father of her infant son, had been stalking her for months, leading up to her death. After tracking down two homeless witnesses and finding a piece of crucial evidence, police were able to charge James Bartley with capital murder. The Dallas DA's office was responsible for bringing the case to a close. In order to do that successfully, the prosecutor and her investigator had to keep close tabs on their key homeless witnesses for years, while the cased awaited trial. When Bartley finally stood trial in 2009, the prosecution worried the jury wouldn't believe the testimony of two homeless crack addicts and find the evidence insufficient to prove Bartley guilty beyond a reasonable doubt.
46 votes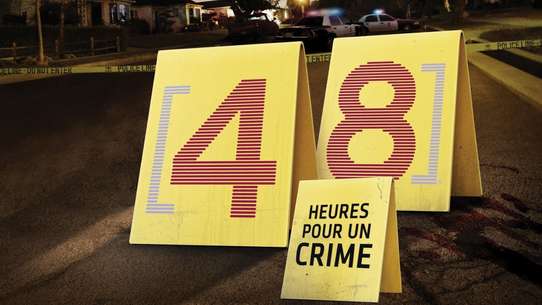 #4 - Nightmare in Greedy Grove/Good Man Down
Season 12 - Episode 44 - Aired Dec 6, 2012
A drive-by shooting in Dallas leads to the death of an innocent bystander; a young Cleveland father is killed as he attempts to break up a fight.
30 votes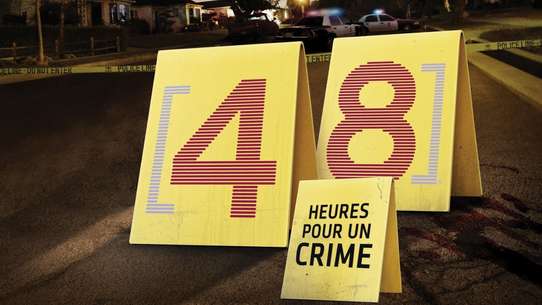 #5 - Hit List/Hand in Hand
Season 11 - Episode 44 - Aired Aug 25, 2011
In Miami, lead detective TC Cepero investigates the murder of a 20-year-old male, gunned down in the middle of the street in broad daylight. With surveillance video of the suspect and possible witnesses they learn the victim may have been on the killers hit list. Then, in DeKalb County, a 20-year-old man is shot dead while walking his girlfriend home at night. Sergeant Matthew Ferreira and team must work quickly to solve this senseless murder that also left two others injured.
29 votes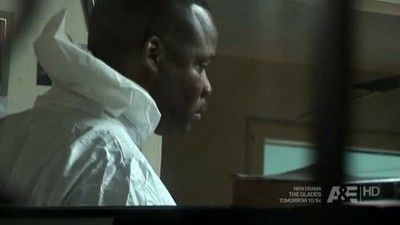 #6 - Lester Street
Season 7 - Episode 17 - Aired Jul 15, 2008
Four adults and two children lay dead in was is being called the worst mass murder in 15 years. Detectives scramble for clues and learn the deaths may be gang related. Can detectives locate these killers for before they take anyone else out?
61 votes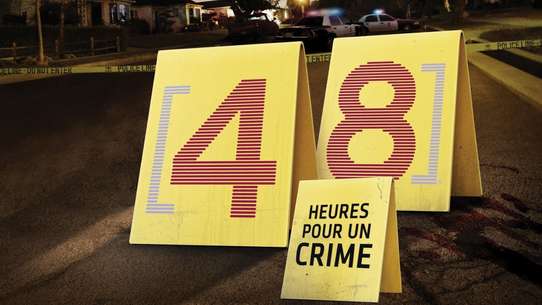 #7 - Caught in the Middle
Season 11 - Episode 49 - Aired Oct 27, 2011
In Miami, two men are found beaten and shot behind an abandoned house. As Det. TC Cepero digs deeper into the case he unearths more than one reason the men could have been killed.
33 votes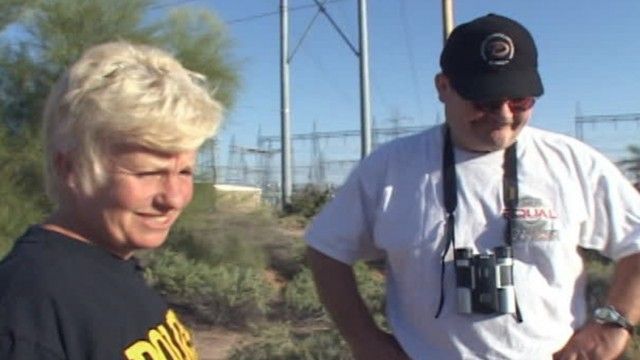 #8 - Desert Bones/Party's Over
Season 1 - Episode 9 - Aired Aug 19, 2004
LOCATION: PHOENIX Detectives Sallie Dillian and Cliff Jewell investigate a female skeleton found in the desert. Along with forensic anthropologist Laura Fulginiti they work to determine who the mystery woman is. At first, they don't even know if she was murdered. But they use the scattered forensic and physical evidence to determine her identity and crack the case. 18-year-old Kenny Smith is shot in the head as a party of hundreds of high school students is breaking up. Because he is not expected to survive, homicide detectives Sandy Rodriguez and Tom Kulesa are called to the scene. Witnesses describe the shooter as a black male in a ski mask. In an intriguing development, there is a report of another non-fatal shooting that took place nearby, where the victim also described the shooter as a black male in a ski mask. Rodriguez and Kulesa must determine if the two events are related, who would have been after Kenny Smith, and why.
88 votes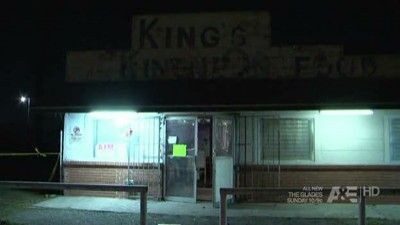 #9 - Deadly Gamble/Inside Job
Season 10 - Episode 16 - Aired Jul 15, 2010
Harris County/Miami - Dep. Mario Quintanilla investigates the murder of a woman shot during a robbery of her illegal game room. Acting on a tip that his suspects are from Central America, Quintanilla races to find them before they can flee the country. And in Miami, Det. Fabio Sanchez heads to Little Haiti to investigate the homicide of two young men shot in their living room. Sanchez must track down a friend of the victims, who was with them before they were shot, to find out what he knows.
40 votes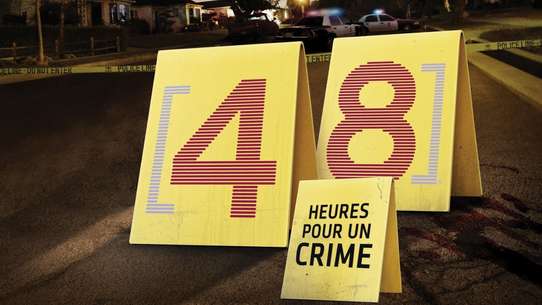 #10 - After The First 48: The Witness
Season 12 - Episode 49 - Aired Feb 28, 2013
In Liberty City, Miami a well-liked husband and wife are brutally murdered in an ambush shooting. The eyewitness to the crime is the couple s ten-year-old daughter. She is the only thing linking the suspect to the crime. It s up to her to sway the jurors as she gives an emotional testimony in the hopes of putting her parents killer behind bars.
8 votes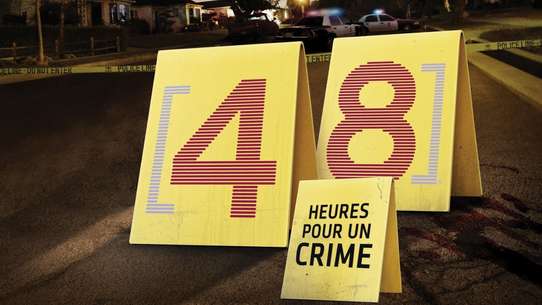 #11 - Blood on the Streets
Season 12 - Episode 37 - Aired Oct 4, 2012
Miami homicide detectives investigating a triple shooting on a crowded bus learn the violence was the result of an escalating street war.
34 votes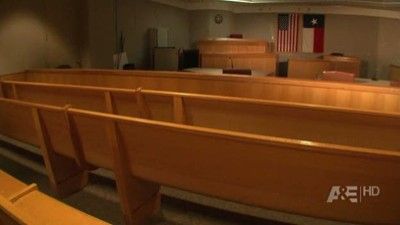 #12 - After The First 48: Disappeared/Red Handed
Season 10 - Episode 12 - Aired Feb 1, 2011
Now that some of our strongest cases have been adjudicated and many cases have some compelling new developments, we take viewers inside the powerful and dramatic events that unfolded after the arrest, up to and including the trial and conviction.
38 votes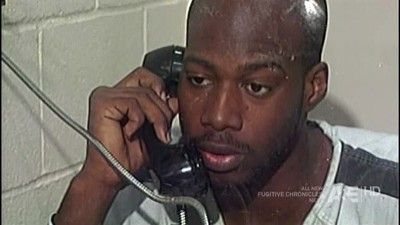 #13 - After The First 48: Burden of Proof/Last Ride
Season 10 - Episode 8 - Aired Apr 29, 2010
On an early morning in 2007, in Detroit, Donald Udics and his wife, Barbara, were shot in their home by a man trying to rob them. Barbara died instantly. Don managed to call 911 and was rushed to the hospital. Officers Lance Sullivan and Charles Zwicker arrived at the crime scene and realized the killer had left in one of the Udics cars. The car had GPS and On Star, making it easy to locate. When police saw the vehicle, the driver attempted to avert arrest by speeding away. He ended up crashing into a telephone pole and then tried to make a run for it on foot. The suspect was apprehended and identified. A gun was found inside the vehicle, and ballistics testing confirmed that the gun was the same gun used to kill the victim and seriously wound her husband. The suspect was convicted of First-Degree Murder and sentenced to life in prison.
48 votes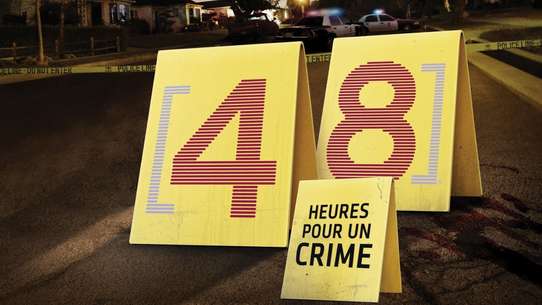 #14 - Brother's Keeper/Fighting Words
Season 13 - Episode 24 - Aired Oct 17, 2013
In Cleveland, an innocent man is gunned down in a gang war and Detectives race to find his killers before any more blood is shed. Then, in Dallas, a father is murdered close to home and detectives need his neighbors to give them a lead.
47 votes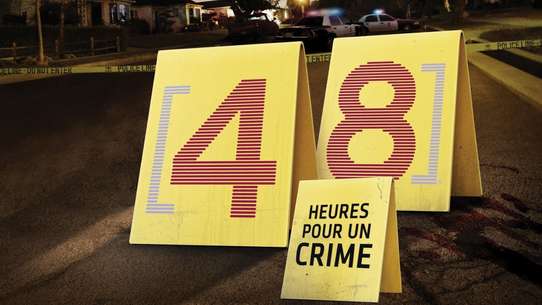 #15 - After The First 48: Cold and Callous/Wrong Man
Season 12 - Episode 29 - Aired Aug 2, 2012
In Harris County, Texas, an innocent fifteen year old is heartlessly murdered by another teenager during a robbery. But when witnesses to the crime are shown photos of the killer, they fail to identify him. Will he get away with murder? And in Memphis, Tennessee, an innocent bystander, trying to break up a fight is killed when he is caught in the crossfire. But the more police question the suspect in the shooting, the more he adamantly proclaims his innocence.id the police actually have the wrong man?
4 votes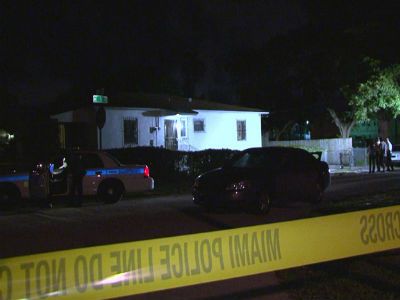 #16 - Into the Graveyard
Season 13 - Episode 11 - Aired Apr 25, 2013
In Miami, a family is shattered when two teenage brothers are gunned down in their own backyard. Two surviving friends point Detective TC Cepero and his team in the direction of two desperate and dangerous gunmen on the run. But Cepero will need the community's help to get the brazen killers off the street.
71 votes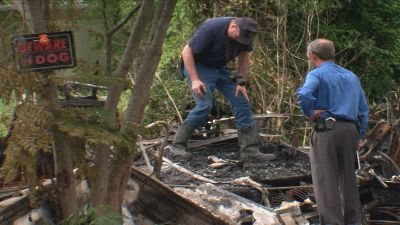 #17 - Best Laid Plans/Burned Alive
Season 13 - Episode 14 - Aired May 30, 2013
In Cleveland, when a teenager is shot down in the street, detectives discover his best friends may have something to do with the murder. In Harris County, a young woman set on fire clings to life as deputies race to find who left her for dead.
97 votes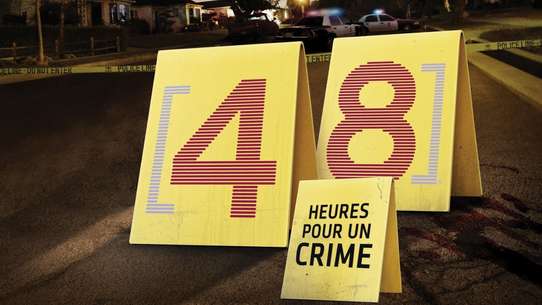 #18 - After The First 48: John Doe
Season 12 - Episode 48 - Aired Feb 21, 2013
An unidentified man is gunned down in the Southside of Louisville, Kentucky. With no ID on the victim and few leads, detectives are stymied. It takes an unexpected tip to crack the case. But if prosecutors hope to convict the man s killer they ll need to convince his three frightened co defendants to testify against him.
5 votes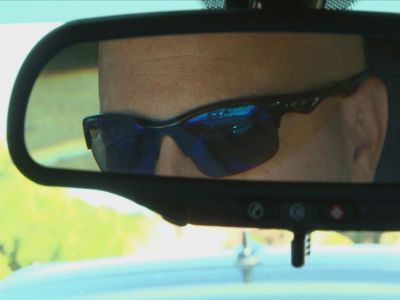 #19 - Last Stop: Paradise/Bad Blood
Season 13 - Episode 21 - Aired Sep 12, 2013
In Broward County, when a migrant worker is robbed and beaten to death, Dets. Valerian Perez and Kevin Forsberg must track down a vicious predator before he strikes again. Then, in Cleveland, a man is shot dead in broad daylight at a carwash, and Dets. Lem Griffin and Art Echols fear their case will go cold when none of the witnesses will talk.
47 votes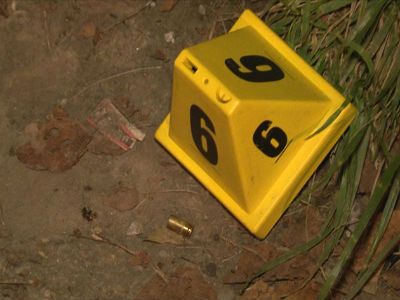 #20 - Bad Reputation/Deadly Party
Season 13 - Episode 17 - Aired Aug 15, 2013
A young mother of three is gunned down in front of her Cleveland home; a birthday party celebration in Florida turns deadly.
61 votes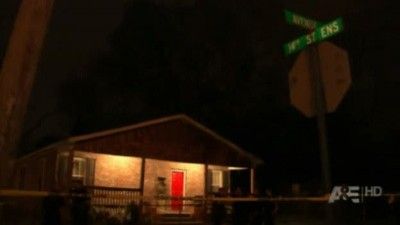 #21 - 10 Pounds
Season 9 - Episode 17 - Aired Feb 4, 2010
In Birmingham, Detective Chris Anderson returns to his childhood neighborhood to investigate the murder of a man killed over ten pounds of marijuana.
15 votes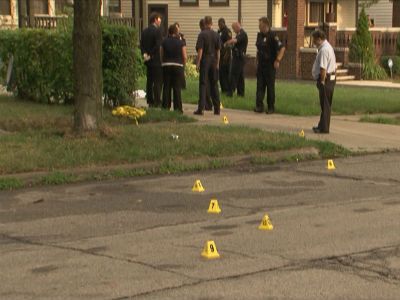 #22 - Wild Ride
Season 13 - Episode 8 - Aired Apr 4, 2013
Cleveland homicide detectives follow a bizarre trail of evidence in the case of a father of five who was stabbed over 50 times.
75 votes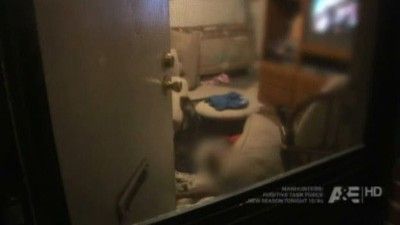 #23 - Twist of Fate
Season 9 - Episode 14 - Aired Jan 14, 2010
In Louisville, a community is outraged when a married couple is gunned down at home in front of their two young children. Det. Kevin Trees and the homicide team hit the streets hoping the community's strong reaction to the killing will trump the neighborhood's long-standing code of silence. Armed with expert interrogation techniques and a polygraph, Trees navigates his way through false leads and deceptive witnesses. As he works his way toward a suspect, the investigation takes a shocking turn.
20 votes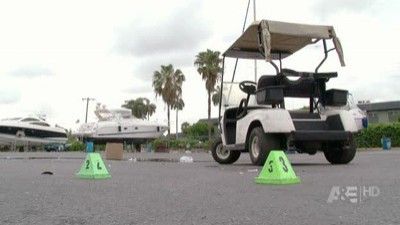 #24 - One of Ours
Season 11 - Episode 10 - Aired Nov 4, 2010
In Miami, Det. Frank Sanchez responds to the murder of a retired Miami Police captain, shot in broad daylight at a marina on the Miami River. When initial leads run dry, Miami PD launches a massive investigation, tracking the alleged killer all the way to New Jersey.
53 votes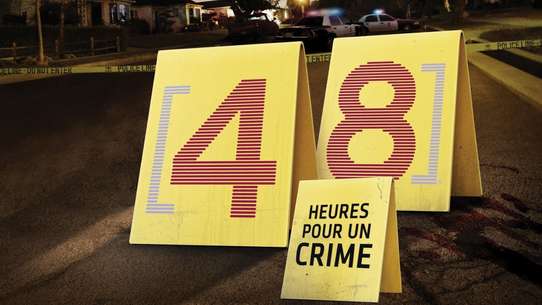 #25 - After the First 48: Missing/Deadly Ride
Season 13 - Episode 18 - Aired Aug 22, 2013
In Harris County, Texas investigators are called to an abandoned SUV, its interior covered in blood. The vehicle's owner, a 20-year-old single mother, is nowhere to be found. The Sheriff's department believes she's been murdered, and her boyfriend is the main suspect--but he's not talking. Thirteen hundred miles away an SUV slams into a house, its driver shot dead behind the wheel. Detectives soon have an ID on his shooter, but he's fled the state, and a manhunt is on.
14 votes