The WORST Episodes of Grand Designs New Zealand
Every episode ever - ranked by fan votes!
Last Updated: Nov 22, 2021
Hosted by Kiwi Architect Chris Moller, Grand Designs New Zealand will share the stories of creative and enterprising Kiwis who are taking on the challenge of building their own unique and inspirational homes. No design is too ambitious, and no obstacle too large in their quest for the perfect house.
Watch Now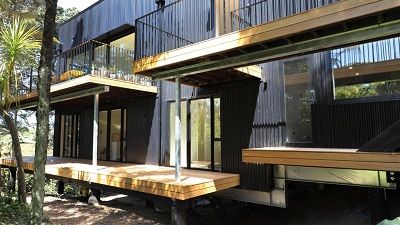 #1 - Point Chevalier: Music Box House
Season 3 - Episode 8 - Aired Nov 7, 2017
Mahuia and Mindy are preparing to be first-time parents and want to build a family home that will double as a recording studio and a rooftop performance space.
24 votes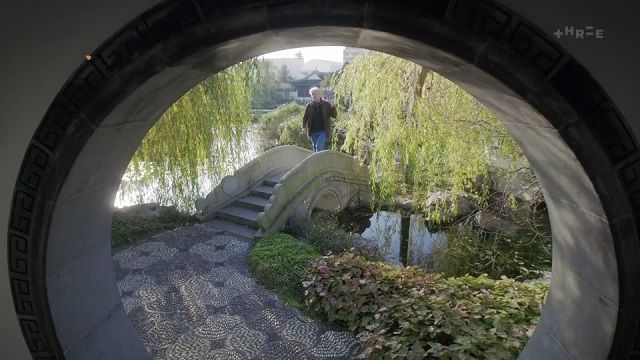 #2 - Feng Shui Palace
Season 6 - Episode 4 - Aired Oct 5, 2020
Kim Powell and Boon Yap scour Northland for the perfect spot to build a Feng Shui home. It's a rollercoaster ride.
20 votes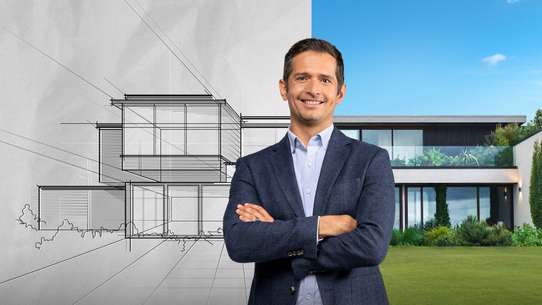 #3 - Copper Curve
Season 6 - Episode 9 - Aired Nov 9, 2020
Aaron and Christine Green create an unconventional, curvaceous creation in Cass Bay. It's as much of an artwork as it is a house, but at what cost?
10 votes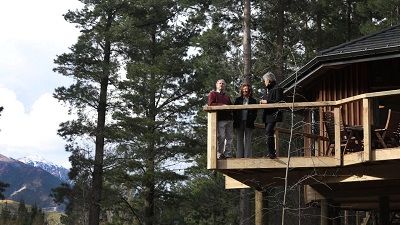 #4 - Hamner Springs: Tree House
Season 4 - Episode 3 - Aired Oct 17, 2018
Ric and Boio turn a tree house childhood dream into reality. But building in a pine forest where trees frequently blow over in winter storms complicates things.
31 votes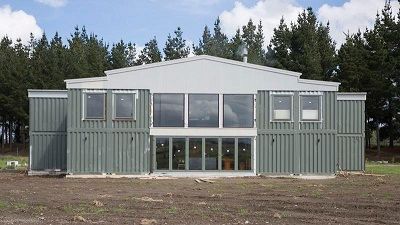 #5 - Christchurch: Shipping Container Home
Season 2 - Episode 7 - Aired Nov 6, 2016
Building with shipping containers seems like a creative way to create a home, but construction falling a year behind is only the start of this Christchurch family's build problems.
74 votes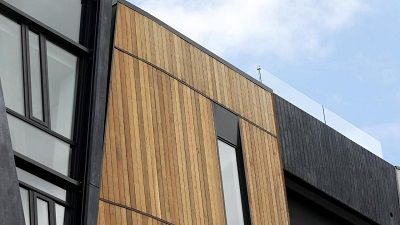 #6 - Auckland: Vinegar Lane Apartment
Season 3 - Episode 6 - Aired Oct 24, 2017
A young Auckland couple borrow a fortune to build their first home - and along the way face delays, budget blow-outs, and becoming new parents.
36 votes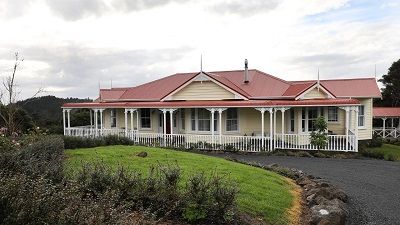 #7 - Helensville: Imitation Villa
Season 3 - Episode 1 - Aired Sep 19, 2017
Kelly wants to recreate an ornate historic homestead in Helensville - just like one she fell in love with as a child. And she's not letting her six kids hold her back.
35 votes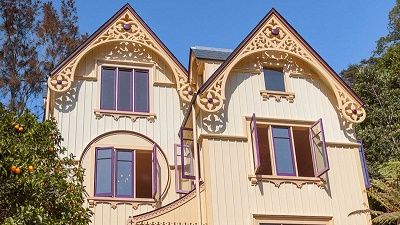 #8 - American Gothic
Season 1 - Episode 4 - Aired Oct 25, 2015
Chris meets builder Steve Sygrove, who's planning to build and ornate and colourful American Gothic home in the Titirangi bush. Fifth generation builder Steve Sygrove and his wife, Chrissy, have a passion for things pretty, floral and pink. Their unique build in the Titirangi bush near Auckland is a handcrafted American Gothic style house complete with ornate detailing like a Juliette balcony, spandrels, a horseshow window, lacework valences, and interior walls made of fabric. Steve rallies against the bureaucracy that is stifling the creativity in his craft and expects this grand dame of a building will be his swansong.
63 votes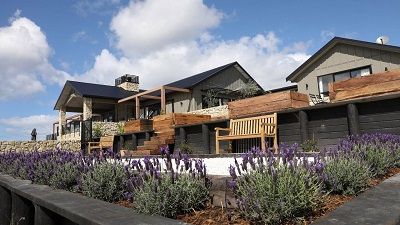 #9 - Te Arai: Tuscan Lodge
Season 4 - Episode 4 - Aired Oct 24, 2018
Cathy and Vince strive to create a massive Italian style villa with petanque court and heated pool. But their budget takes on a life of its own.
35 votes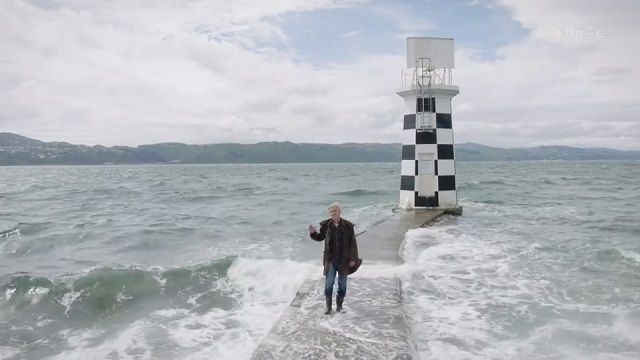 #10 - Lighthouse
Season 6 - Episode 7 - Aired Oct 26, 2020
Ex cops Sumita and Cameron Dale want to build a lighthouse with virtually no money. Will they pull it off? And what will the neighbours say?
19 votes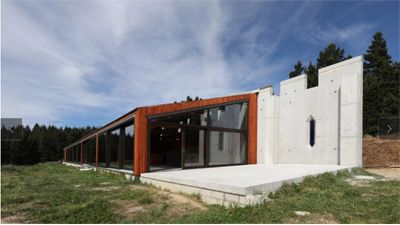 #11 - Medieval Castle
Season 5 - Episode 6 - Aired Oct 16, 2019
Creating a 50-metre long castle wall is just the first of many uphill battles a brave family faces as they tackle the gargantuan task of creating a Medieval Castle in north Canterbury.
30 votes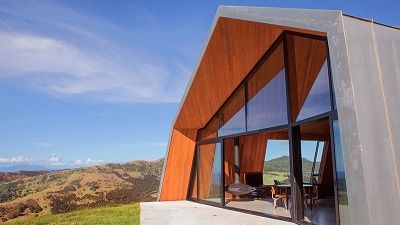 #12 - Steel House
Season 1 - Episode 3 - Aired Oct 18, 2015
Chris meets Scottish migrant and urbanite, Scott Lawrie, who has a dream for a new life and a radical new stainless steel home in the remote hills behind Pakiri. Sydney-based writer Scott Lawrie's plans for his new life in New Zealand are encapsulated in a sculptural steel house he is building on a remote rural hillside behind Pakiri beach. Scott has an unrelenting refusal to compromise on his "legacy", but a budget can only be stretched so far. Will Scott realize his extraordinary dream?
64 votes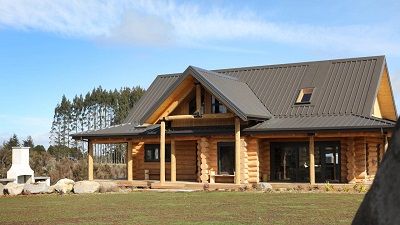 #13 - Mount Ruapehu: Log Home
Season 3 - Episode 2 - Aired Sep 26, 2017
Ski enthusiast Ash dreams of building a traditional European Log Cabin at the base of Mount Ruapehu. But will his daughter's input compromise his dream?
32 votes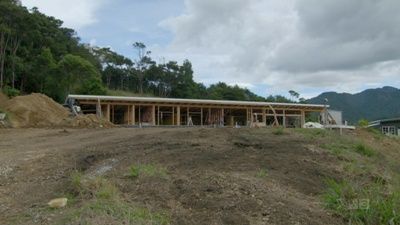 #14 - Earthship
Season 1 - Episode 2 - Aired Oct 11, 2015
Chris meets Gus and Sarah whose solution to spiraling house prices is to make their first home an Earthship - an off-the-grid house made of recycled rubbish, earthen bricks and clay. An Earthship is a non-traditional home built using recycled materials such as bottles and tyres, and even mussel shells for insulation. Young Coromandel couple Gus and Sarah Anning decided to step outside the norm with their Grand Design when they realized they couldn't afford a traditional home. Enlisting the help of community volunteers, both here and overseas and using unique building techniques originally designed for the desert in California, it's not certain how this Grand Design will fare in Coromandel's temperamental climate.
75 votes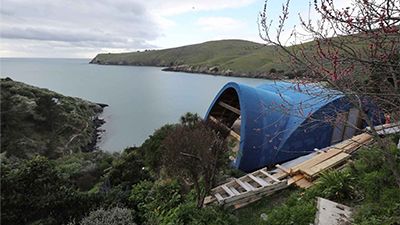 #15 - Taylor's Mistake
Season 5 - Episode 5 - Aired Oct 9, 2019
Six years in the making, Craig Jarvis' tiny 65 square metre home overlooking Taylor's Mistake is Grand Designs' longest running house build. Hand built, but is it finally finished?
32 votes
#16 - Nelson: Black House
Season 3 - Episode 5 - Aired Oct 17, 2017
George and Yvonne are leaving Auckland to retire in Nelson. They've chosen a difficult site over a tidal estuary and George wants to paint the entire house black - inside and out.
30 votes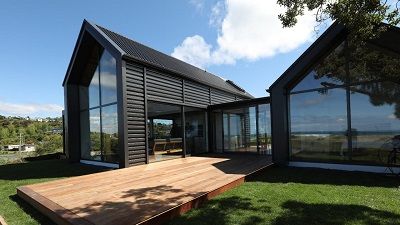 #17 - Brighton: Beach House
Season 4 - Episode 7 - Aired Nov 14, 2018
Young builder Zac wants to save money by building his own home. The problem is he's promised his mum he'll build hers at the same time - and both are on top of a sand dune.
19 votes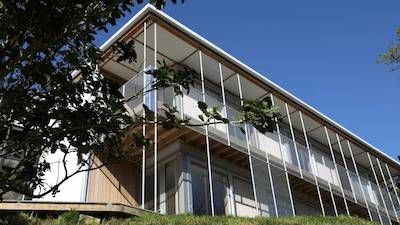 #18 - Wellington: Green House
Season 4 - Episode 5 - Aired Oct 31, 2018
Sustainability experts Karl and Amelie have a dream to build a home heated from the sun. But on a steep, windy Wellington hillside site they're challenged right from the start.
22 votes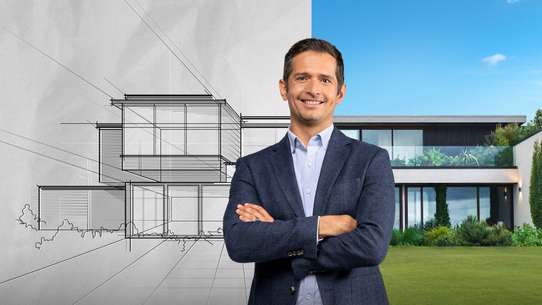 #19 - Piha Clifftop Retreat
Season 6 - Episode 2 - Aired Sep 21, 2020
Joseph and Susannah battle storms and complex topography as they attempt to build a coastal paradise on a steep site with stunning view of Piha.
23 votes
#20 - Clifftop House
Season 1 - Episode 6 - Aired Nov 8, 2015
Chris meets Hamish and Diane Divett, who are rebuilding their house on the most unlikely spot - on the edge of a crumbling cliff top that plummets 40 metres to the sea below. Surfing Pastor Hamish Divett and his psychologist wife Diane have lived by the ocean for years, but in a dark, south-facing house that failed to take full advantage of the beautiful vista. To get the view they desperately desire, the couple have decided to push structural and logical planning to the limits. By building on a crumbling cliff with a sheer drop to the sea below, the Divetts will push their team to the edge to see this Grand Design though to completion.
69 votes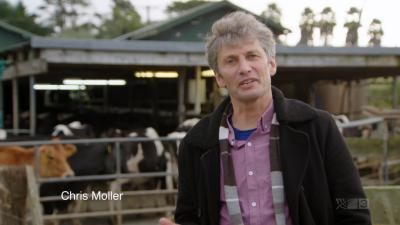 #21 - Concrete Farmhouse
Season 1 - Episode 1 - Aired Oct 4, 2015
Architect Chris Moller meets Southland farmer Lachlan McDonald, who's building a modernist concrete home with a controversial roof in one of the most remote parts of NZ. Deer farmer and bachelor Lachlan McDonald is building a three-bedroom concrete home in the hopes to fill it with a family in the future. However, the choice of location is one of the most remote and stormy parts of the country - The Catlins. He's hired a top Auckland architect who is scratching his head at Lachlan's decision to project manage his first build himself. His choice of builder is also a good mate who specialises in constructing local milking sheds. Will this Grand Design be a perfect fusion of passions and experience or are these personalities destined to clash?
86 votes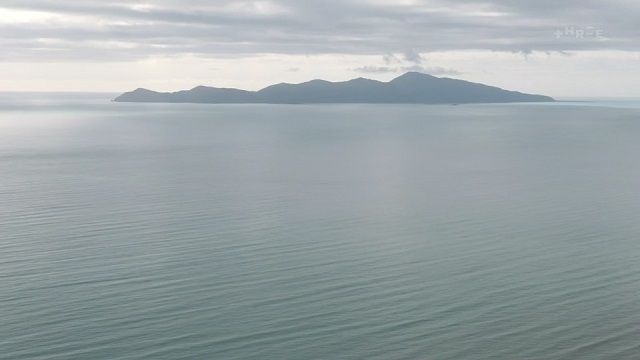 #22 - Floating Beach Bach
Season 6 - Episode 3 - Aired Sep 28, 2020
Normally, you'd think twice about building extreme beachfront in Paekākāriki... but it's a challenge top industrial designer Mark Pennington is ready to take on! Will Mark and Pip's dream home come to life or get washed away?
21 votes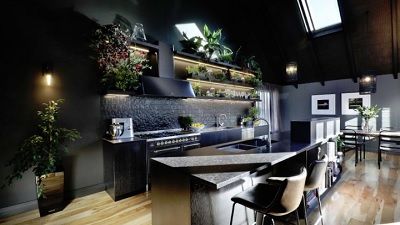 #23 - Cranmer Square: Red House
Season 4 - Episode 6 - Aired Nov 7, 2018
Photographers Johannes and Jo face double trouble - a heritage restoration with the addition of an architectural statement home on the side.
25 votes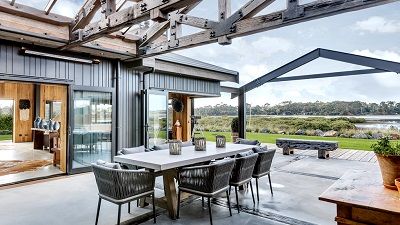 #24 - Mangawhai: Jetty House
Season 4 - Episode 2 - Aired Oct 10, 2018
Antiques lover Patty scours the country for historic materials to build a contemporary home. Her journey throws up weighty challenges like what to do with a hundred year old wharf?
37 votes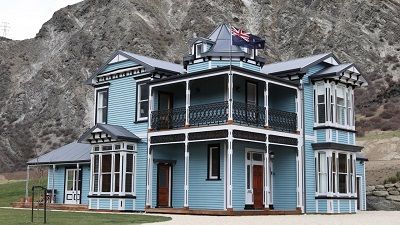 #25 - Queenstown: Moving Mansion
Season 3 - Episode 4 - Aired Oct 10, 2017
Jamie and Melissa went to buy a staircase from a Christchurch villa and ended up buying the whole house. Now they must transport their massive manion overland to Queenstown.
35 votes