The BEST Episodes of House Hunters International
Every episode ever - ranked by fan votes!
Last Updated: Sep 11, 2020
This spinoff of the wildly popular HGTV House Hunters globe trots from Sao Paolo to Prague. Home hunters and their real estate agents check out all sorts of architectural styles and work through the idiosyncrasies of buying real estate in other countries. In any language, home buying is not an emotional experience.
Watch Now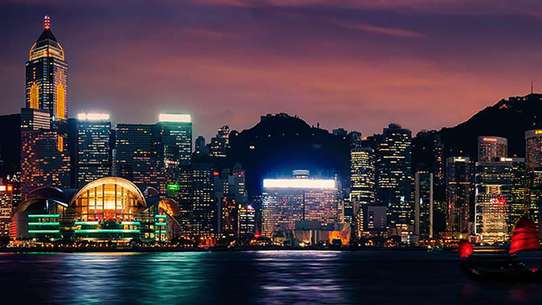 #1 - Chen is Ready To Move Out of her Mom's Place and Buy Her Very First Home in Tel Aviv (First Time Buyer in Tel Aviv)
Season 13 - Episode 12 - Aired Apr 4, 2010
Chen is moving away from home for the very first time. She currently lives with her mom in Tel Aviv, Israel, but now that Chen has saved up, she's ready to find a place of her own. With help from her mother and big sister, Chen will search Tel Aviv for an apartment. She's hoping to find a place that's close to her mom but is also near the downtown action. She'll check out several apartments in Tel Aviv where she'll encounter the beauty of the city and face the frustrations that come along with finding the ideal first home.
1 votes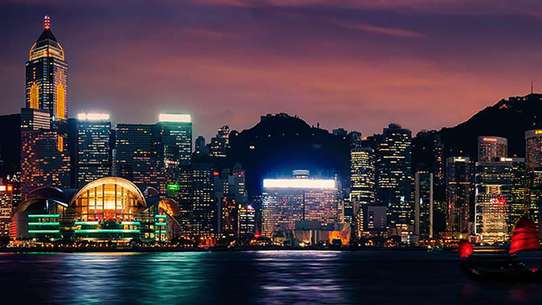 #2 - Homecoming in Yerevan, Armenia
Season 24 - Episode 3 - Aired Jun 13, 2011
Samson and Liana Avetian fell in love in Boston but these native Armenians have their hearts set on making a difference back home. Their families left Armenia just after the Cold War ended, but over the past twenty years the country has undergone dramatic changes - Samson and Liana want to move back to the capital city of Yerevan and be a part of the downtown renaissance. But square footage in Yerevan is pricey and larger alternatives lie on the edge of town. With a budget of $220,000, Real Estate Agent Marina Potikyan knows this homecoming won't be easy. Will the downtown dream be realized? Or will space win out? Find out when House Hunters emigrates to Yerevan, Armenia.
1 votes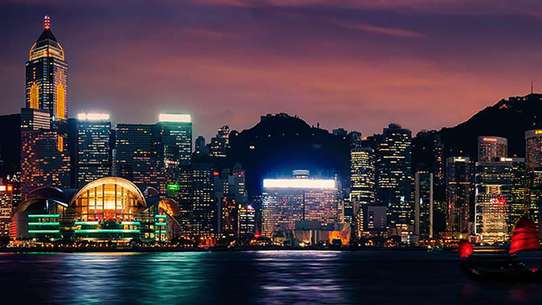 #3 - A Young Family Downsizes to Help Others in Lima, Peru
Season 40 - Episode 6 - Aired Aug 29, 2012
After the monotony of suburban life, Matt and Nicole knew that there was something more they could be doing with their lives. When they discovered that there was a need in Lima, Peru to help orphaned children, they decided to pack up their own three kids and head to South America and volunteer. Now they need to navigate a new country to find a home that not only fits five, but that also doesn't bust their budget. Can they live without the comforts of home and downsize their entire lives? Find out when House Hunters International visits Lima, Peru.
2 votes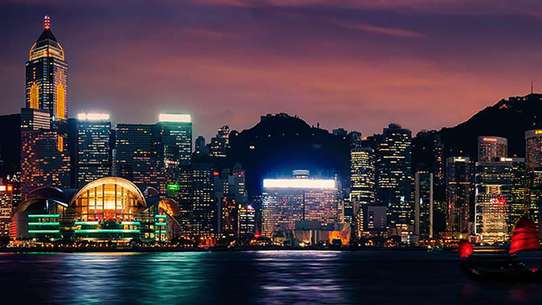 #4 - Pumped to Experience Pretoria
Season 71 - Episode 11 - Aired Oct 10, 2014
Mark and Terra were settled in Kansas City, but a job offer presented them with the opportunity to experience life abroad in South Africa. However, with only a six week window until their new baby arrives the Snyder's need to move fast. Terra wants the perfect home that's within their budget but Mark wants to settle his growing family into a home that's close to his job. The pressure is on for this young couple to compromise as House Hunters International visits Pretoria, South Africa.
1 votes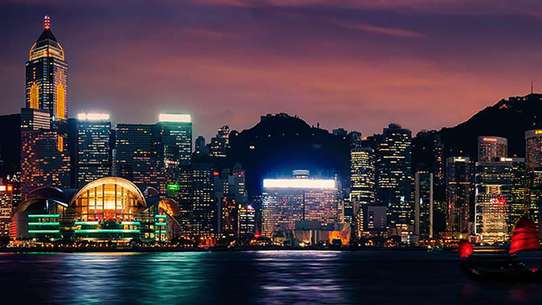 #5 - Going to Catalonia for a Barcelona Flat
Season 75 - Episode 6 - Aired Jan 15, 2015
A recent college graduate looks at traditional Catalan flats with balconies, tile floors and lots of stairs in Barcelona, Spain.
1 votes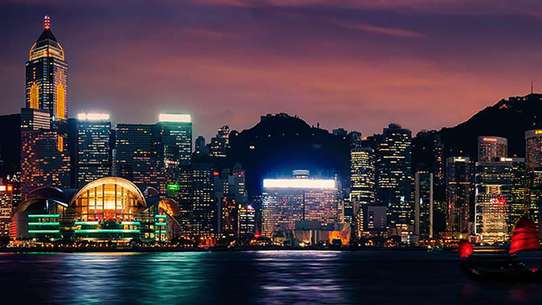 #6 - We're Sure in Turin
Season 75 - Episode 10 - Aired Jan 28, 2015
A family of three in Turin, Italy, search for a home that fits their budget after deciding that their one-bedroom apartment no longer fits their needs.
1 votes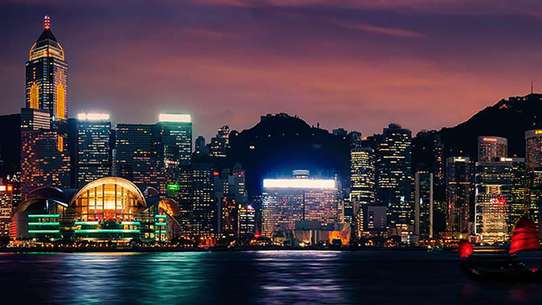 #7 - Big City, Big Beaches In Tel Aviv, Israel
Season 87 - Episode 2 - Aired Nov 9, 2015
A young couple move to Tel Aviv, Israel, with a strict budget and only one income, which may put a damper on any hopes of finding an apartment close to the sea and sand.
1 votes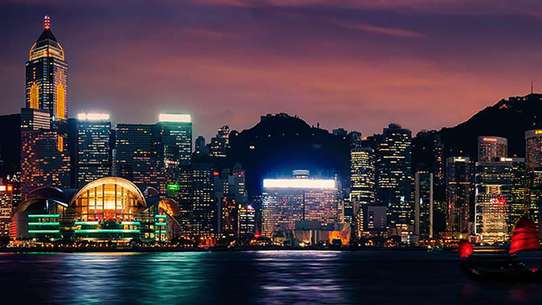 #8 - Better Life, Better Jobs
Season 87 - Episode 9 - Aired Nov 11, 2015
A better life, and better job is sought in Varnamo, Sweden.
1 votes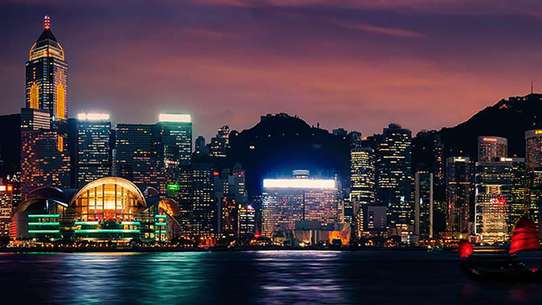 #9 - A Slightly Auckland Relationship
Season 87 - Episode 11 - Aired Nov 16, 2015
Newlyweds who want to spend more time together hope to find a better work-life balance in Auckland, New Zealand. But first, they have to agree on what exactly that means in terms of their new home.
1 votes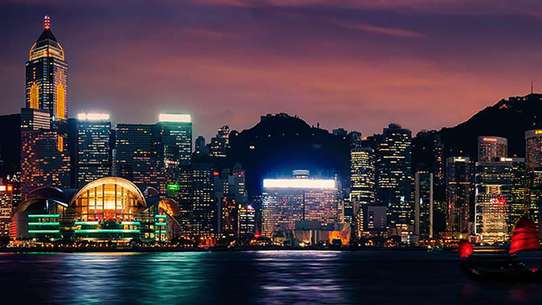 #10 - Mother Knows Best in Luxembourg City
Season 87 - Episode 8 - Aired Nov 17, 2015
A young woman finds her mother's advice unhelpful as the two women clash over location while searching for an apartment in Luxembourg City.
1 votes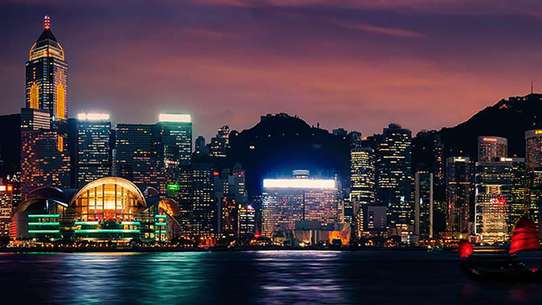 #11 - Live by the Surf in Australia
Season 87 - Episode 7 - Aired Nov 18, 2015
A surfer and his hairdresser girlfriend move to Australia's Margaret River region, where the two consider price and location as they search for a home.
1 votes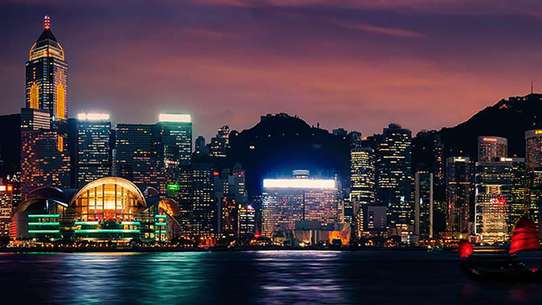 #12 - We Came, We Saw, Wiesbaden
Season 87 - Episode 5 - Aired Dec 2, 2015
A rental home for a blended family of six on one income is sought in Wiesbaden, Germany, by a newlywed couple who try to find a compromise as they debate whether to live downtown or somewhere with a large outdoor space.
1 votes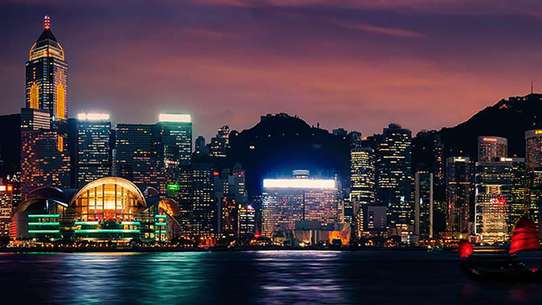 #13 - Squeezing into San Carlos, Mexico
Season 91 - Episode 11 - Aired Jun 8, 2016
Steve and Cindy McLean are the parents of ten kids in Longmont, Colorado. As the president of a manufacturing company, Steve has the opportunity to expand his business in San Carlos, Mexico. His kids are excited about their new adventure, but his wife Cindy is apprehensive about uprooting their sizable family for a new country. Cindy wants to be comfortable in their new home, so she's insistent on having a nice kitchen and a pool for the kids. Steve's also adamant about staying in budget, and no matter what, this family is going to have to improvise to squeeze into a new life in San Carlos, Mexico.
1 votes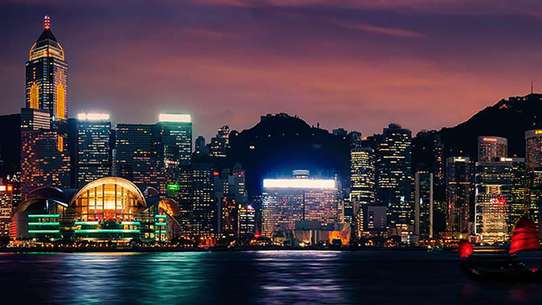 #14 - Writer's Block in Islington, England
Season 87 - Episode 4 - Aired Feb 29, 2016
Self-published children's author AJ Angsley was just starting to get her name out in Irvine, California, when a job opportunity for her husband Justin came up in England. They've decided to leave the suburbs and look for a city apartment in Islington, a family-friendly borough of London. As a stay-at-home mom, AJ wants a spacious place where she can comfortably write and raise their 2-year-old daughter Abigail. Until AJ can build a bigger audience, Justin's salary is their steadiest income stream, so finding a place that will ease his budget worries and meet her sizable space standards will be a tall order for real estate agent Richard Blanco.
1 votes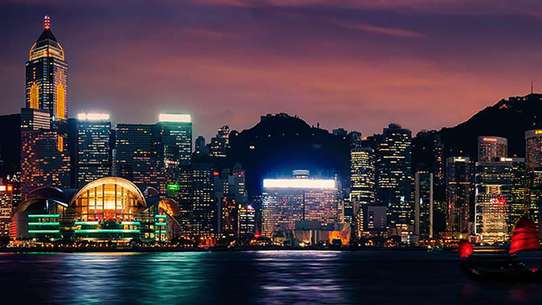 #15 - So You Think You Can France?
Season 87 - Episode 6 - Aired Nov 26, 2015
Erin and Stuart have a storied history in France; they got engaged in Paris and returned to be married. Now, the two of them have formed a large blended family with 4 children and they're hoping to own a piece of the country they've grown so fond of. Paris is a bit too crowded and busy so they've opted for the peace and beauty of the south of France. They're unsure of what town to settle in, but they know they want enough space for the whole family. Erin would love to move in to something turn-key right away, while Stuart is open to renovation and putting his own stamp on a property. Find out which sensibility prevails when House Hunters International tours the south of France.
1 votes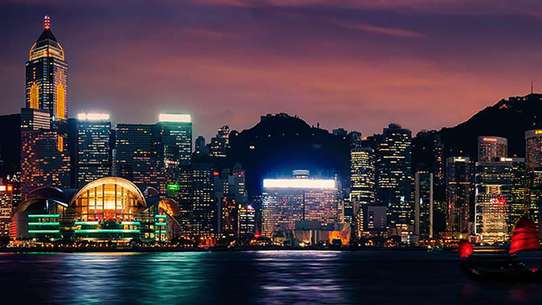 #16 - Chasing Dreams in Prague
Season 114 - Episode 8 - Aired Feb 8, 2018
When Francisco fell in love with his Czech teacher, Lenka, he didn't expect to live in the Czech Republic for good. Now, the family is looking for a new home where they can bring up their little daughter. With a tight budget and completely different boxes to tick on their wishlists, Lenka and Frank have to meet halfway to buy a dream home.
1 votes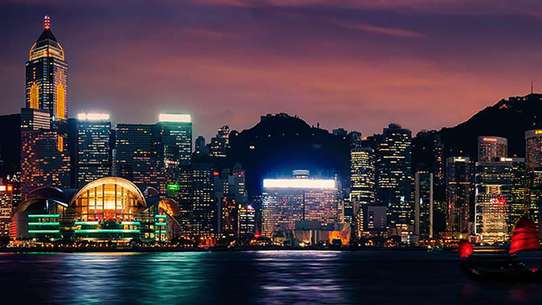 #17 - Finding Zen in Krakow
Season 114 - Episode 4 - Aired Feb 27, 2018
A couple decides to rediscover her Polish roots and find their life Zen again in Krakow. He is focused on interesting interior design, while she craves a balcony both for practicing yoga and having a mini-garden. With Krakow's centrally located properties usually coming without a balcony, it might be hard to find a property that will satisfy the needs of both of them.
1 votes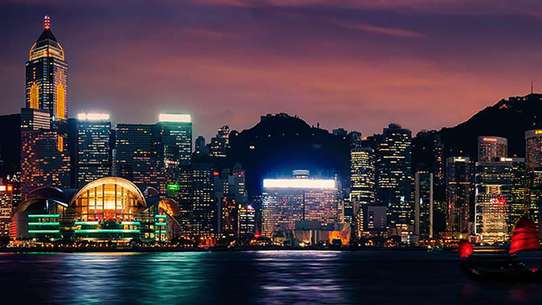 #18 - From Cold Weather to Heated Conversation in Playa del Carmen, Mexico
Season 130 - Episode 3 - Aired Sep 28, 2018
After Jen and Rick met, they stayed put in Pennsylvania, waiting until Rick's youngest child left the nest. Now they've stamped their passports and are escaping the cold winters by heading south to Playa del Carmen, Mexico. They expected an easy transition, but with only six suitcases and a cat, the pair is up against more than they bargained for trying to find their first home together in a foreign land.
1 votes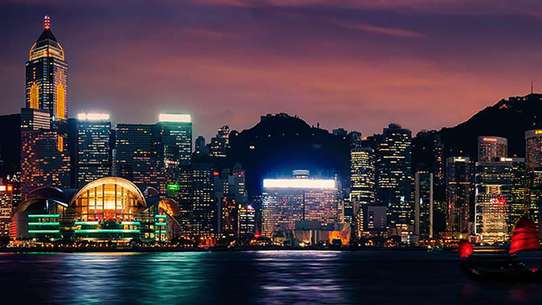 #19 - Fresh Start in Warsaw
Season 135 - Episode 8 - Aired Dec 18, 2019
In search of a new life, a woman is leaving the US and her career in banking to teach English in Warsaw, Poland. She's eager to embrace the European lifestyle and is looking for an affordable, centrally-located apartment with a great kitchen and outdoor space for her cat.
1 votes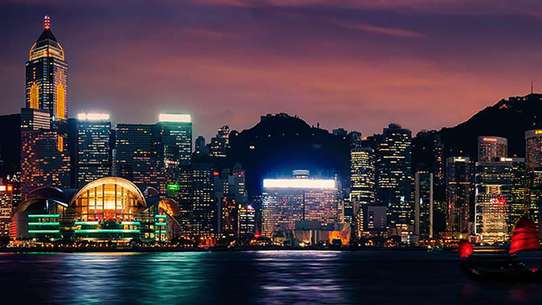 #20 - Engaged Couple Moves to London, for His Career
Season 40 - Episode 2 - Aired Sep 28, 2012
Trendy Williamsburg couple Luke and Darla met in college where Luke recorded Darla's album for his senior thesis. They've been making beautiful music together for the past five years, but now Luke's company is sending him across the pond to open a new office, in London, England. Darla's worried that finding a new apartment, a new job and planning NY wedding will overwhelm her. They're looking for a hip neighborhood, but they're finding high prices. Can this couple balance space and location desires with budget realities? Find out when House Hunters International kicks off a new career in London, England.
2 votes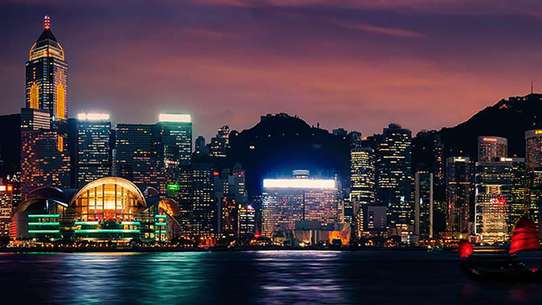 #21 - Romantic Getaway in Puerto Morelos, Mexico
Season 44 - Episode 5 - Aired Oct 1, 2012
At their RV dealership, Dwain and Valerie have made a business of helping other people escape from everyday life. Now that their four children are grown, they've decided to take time for themselves and leave the Canadian winter behind for the sun kissed shores of Mexico. But in the tiny village of Puerto Morelos, an influx of foreigners has stretched home supply to the limit and prices along with them. Will Valerie find her ocean retreat or will budget-conscious Dwain put a damper on her dreams? Find out when House Hunters International reconnects in Puerto Morelos, Mexico.
1 votes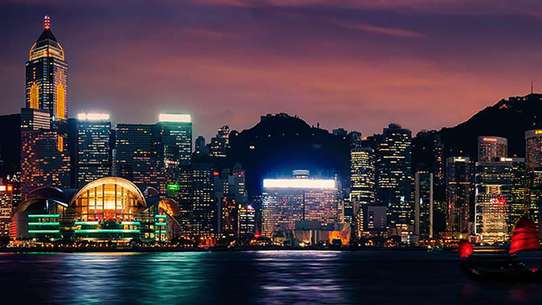 #22 - An Active Couple seeks English Charm Overseas in New Zealand
Season 40 - Episode 7 - Aired Aug 3, 2012
Jo met Dan at the pub across the street from her home in small town England where she was born and raised. Now Dan is transporting Jo across the world to resettle in his native New Zealand. The two agree on living an outdoor lifestyle, but indoors they are at odds. Dan wants her to feel at home, but won't sacrifice his ideal location just outside of town. This active couple will have to strike a balance when House Hunters International travels to Wellington, New Zealand.
1 votes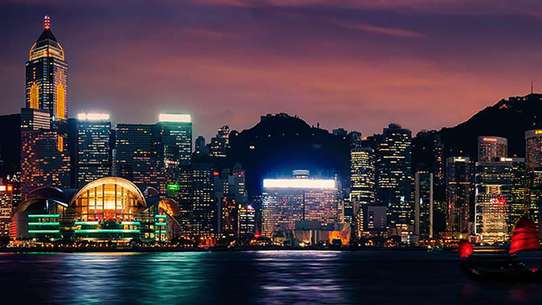 #23 - Savoring Italy's South in Ostuni, Italy
Season 45 - Episode 2 - Aired Oct 11, 2012
Food writer Leigh Vincola has returned to her ancestral homeland of Italy to partake in some of the best cooking in the world. But after living in tourist-ridden Florence for a few months, Leigh wants to live at a slower pace in the southern city of Ostuni, Italy. She's looking for outdoor space in the city center and peace from the crowds. But can she relocate to this medieval place, home to Italy's finest cuisine, without landing back in a tourist area? Find out when House Hunters International finds its roots in Ostuni, Italy.
1 votes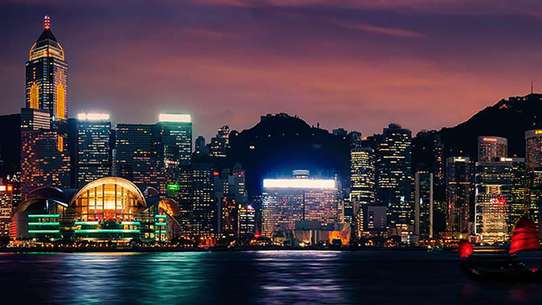 #24 - A Family Retraces Dad's Roots As They Balance Korean, American, and German Heritages in Aalen
Season 63 - Episode 3 - Aired Feb 6, 2014
Jane and Johannes liken their love story to a Korean soap opera born in different lands, but sharing common heritages, they met overseas and fell head over heels in love, only to be separated, and ultimately reunited, after years of on again off again romance. They always wanted to be together, and now they are, raising a lovely family as Johannes' job takes them around the world. The newest job twist brings this multicultural bunch back to Johannes' roots in Germany. Aalen is the opposite of what they've left in San Diego, a tiny town on the outskirts of the Alps with almost no housing turnover. While the move is an opportunity for Johannes to advance his career, staying connected to their Korean side will be almost as tough as finding a family friendly house in a village that's already filled to capacity.
1 votes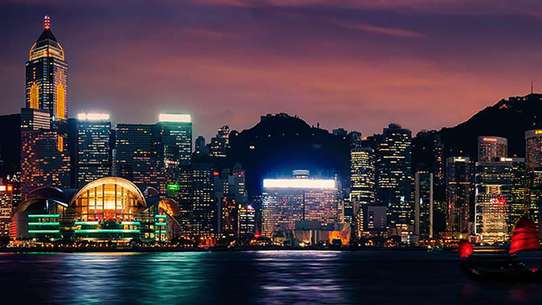 #25 - Lady in Reading
Season 63 - Episode 9 - Aired Feb 11, 2014
Mark and his wife Danielle had been living together in Seattle until inspiration struck to change their lives and move somewhere else. With an opportunity to change positions within the same company, Mark has started a new job in Reading, England. But their move wasn't just motivated by the job. Danielle is a self-described anglophile and has a passion for all things British, so Reading was the obvious choice. Their move didn't come without sacrifices, however, as former real estate agent Danielle had to give up her business to make the move happen. Now she'll be using her real estate experience to help them find their dream home in England, but they're about to find out that knowledge of the US market might not translate to the UK. Hop across the pond as House Hunters International visits Reading, England.
1 votes