The BEST Episodes of House Hunters
Every episode ever - ranked by fan votes!
Last Updated: Aug 7, 2019
House Hunters takes viewers behind the scenes as individuals, couples and families learn what to look for and decide whether or not a home is meant for them. Focusing on the emotional experience of finding and purchasing a new home, each episode follows a prospective buyer and real estate agent through the home-buying process, from start to finish.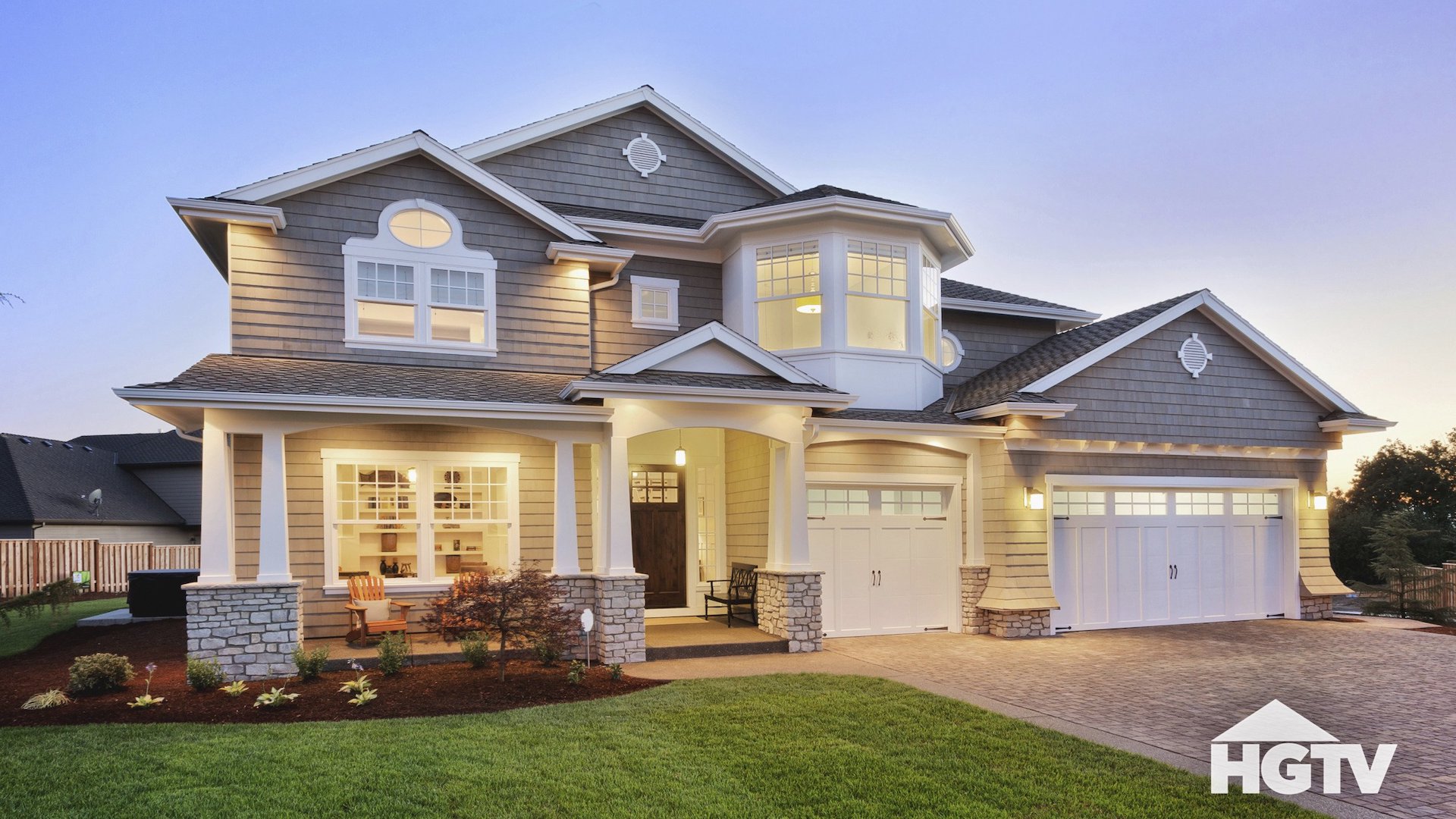 #1 - Las Vegas Dancer Wants His First Place
Season 61 - Episode 10
After years of traveling abroad, professional dancer Eric Morgan's landed a long-term gig in Vegas. He wants to celebrate by buying his first place, and his friend Jamie's along to help. Eric's looking for something move in ready and within his $100,000 budget. But when Eric sees the best Sin City has to offer, will he be tempted to stretch his budget?
1 votes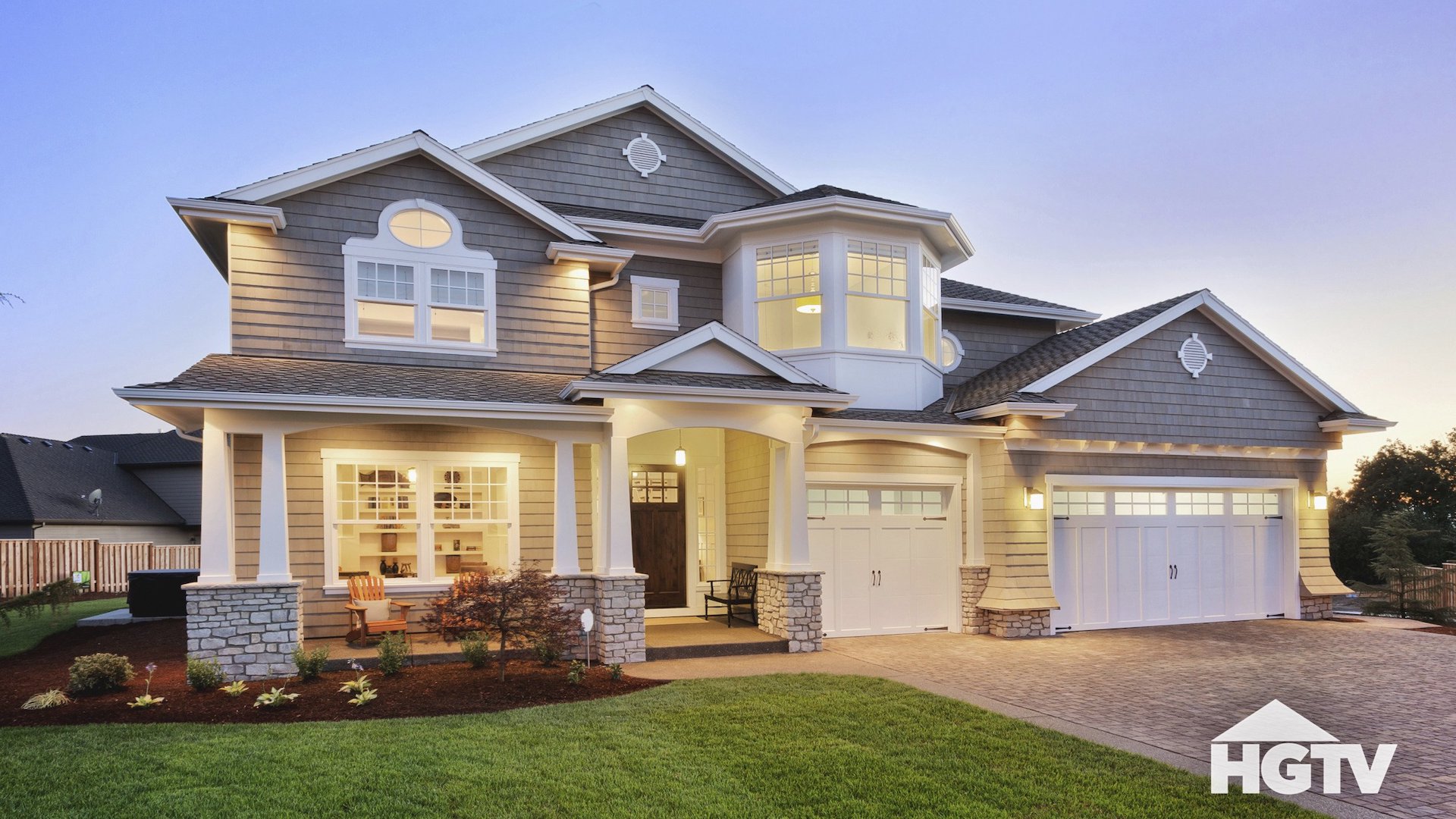 #2 - Growing Family is Running Out Of Room In Raleigh
Season 72 - Episode 7
When Denny and Melissa put their house on the market, they had no idea that it would be sold in a matter of weeks. They were forced to rent an apartment in Raleigh, North Carolina, but with two growing boys their apartment seems to be closing in on them. They're in the market for a large home with at least four bedrooms, plus a space for Melissa's photo studio. Denny insists on a large garage so he can set up his woodworking shop. And their two active boys need plenty of space to play, so they want a big backyard. Can this family of four find their dream home and stay within their budget?
1 votes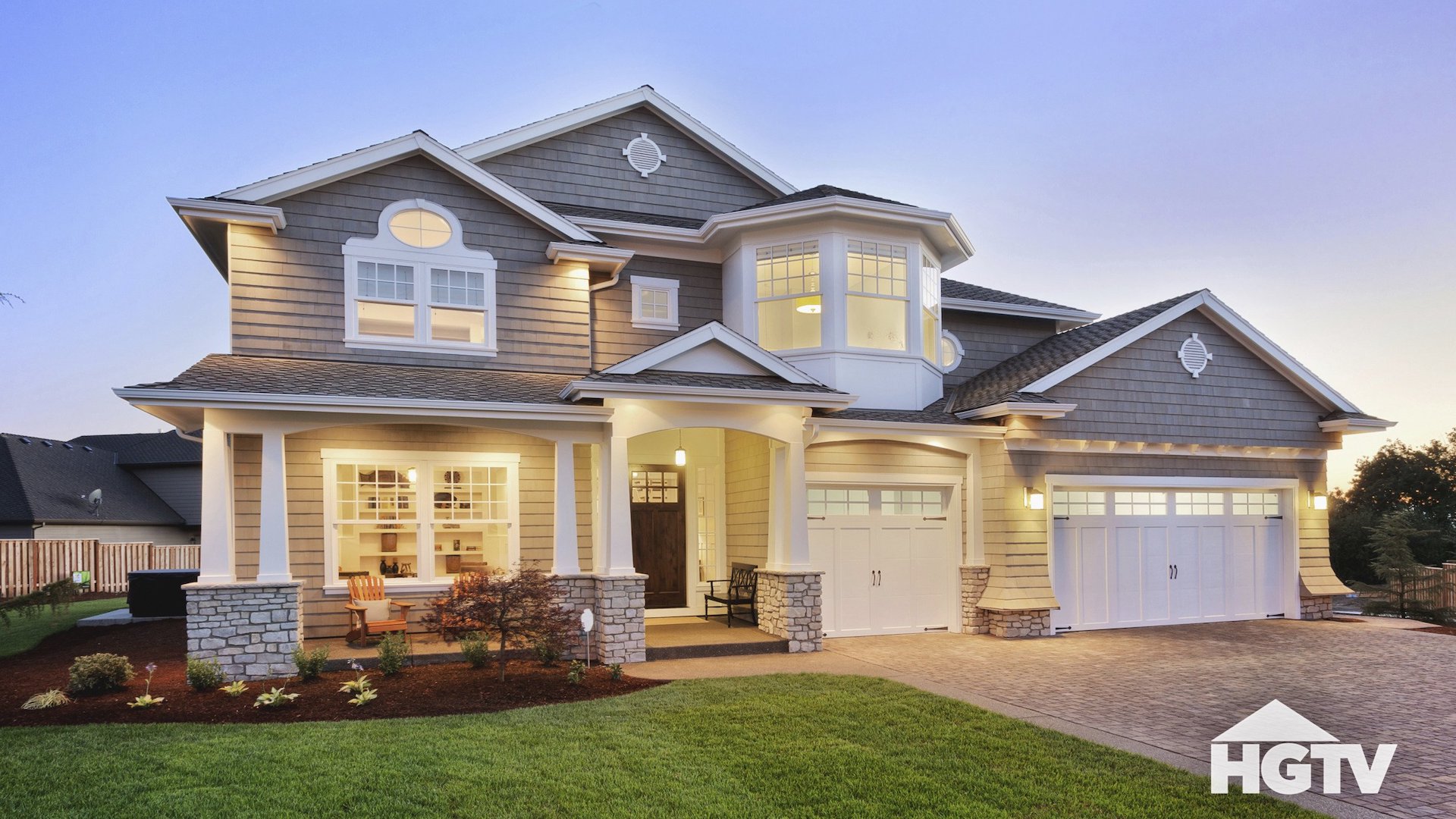 #3 - Five Guys Search for a Spacious Home in the Boston Suburbs
Season 73 - Episode 11
Baz has been living in a Boston suburb rental with his four roommates for several years, but he's decided it's time to take the plunge and buy. Since the thought of swinging the entire mortgage alone is a little daunting, and these guys get along so well, he'd like to find a large enough house where they can all live together. Ideally Baz would like a five-bedroom Victorian or Colonial style home. A large kitchen is a must because they like to cook and they enjoy brewing their own beer. With five different house hunters, there are plenty of different opinions.
1 votes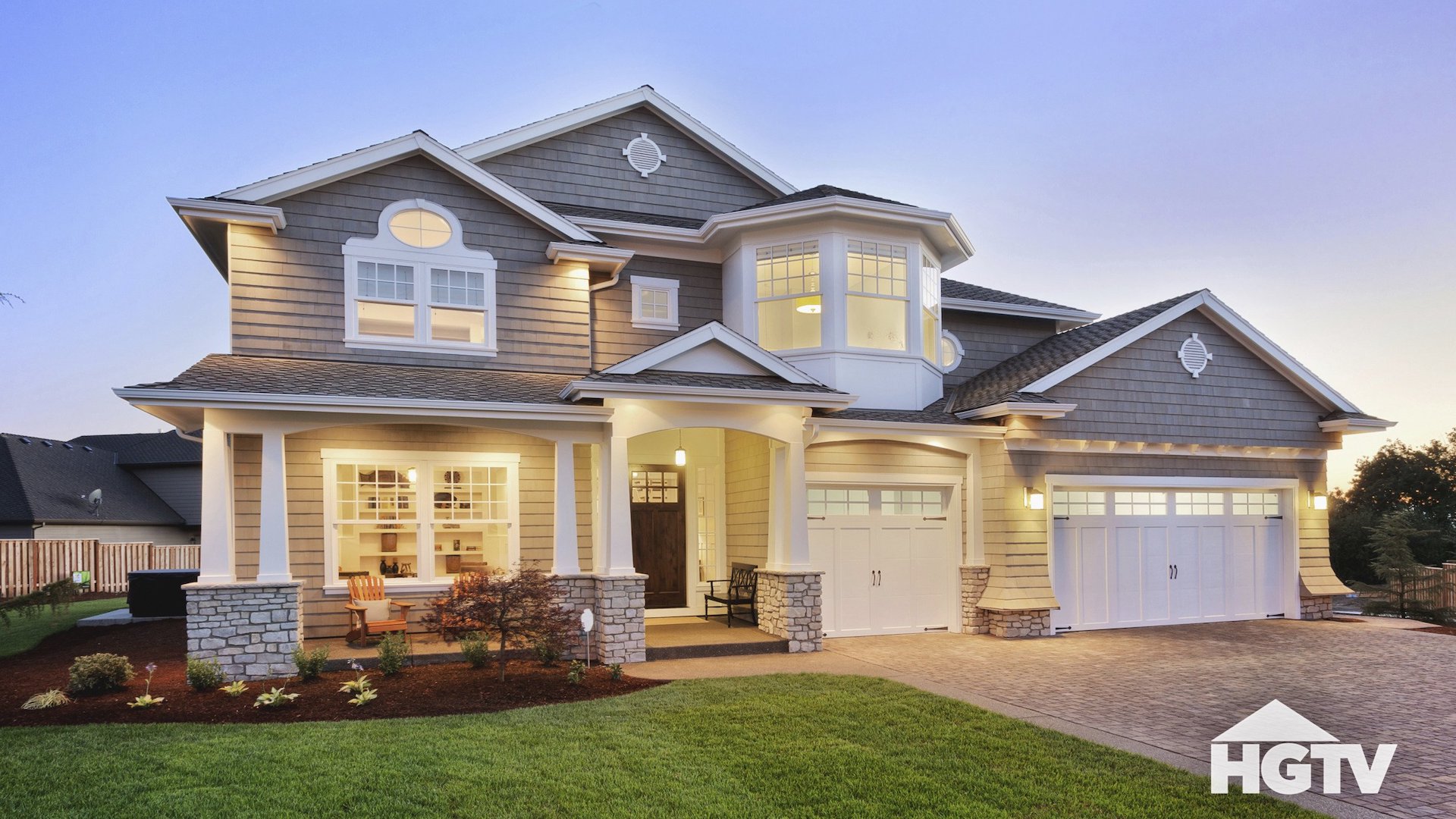 #4 - Couple Wants to Buy Home in Newly Adopted Town of Fayetteville, Georgia
Season 73 - Episode 10
After moving to Fayetteville, Georgia, for a new job as a pastor, Jim and his wife, Laura, have decided to buy a home there. With a budget of $220,000 - $250,000 they're looking for a large 4-bedroom house with a stately yet inviting exterior, hardwood floors, crown molding, a large kitchen with upgraded countertops, and a wooded backyard. Laura wants a formal dining room that's big enough for her family heirloom furniture. Their two daughters want a large backyard with a pool, but Jim is concerned about the maintenance.
1 votes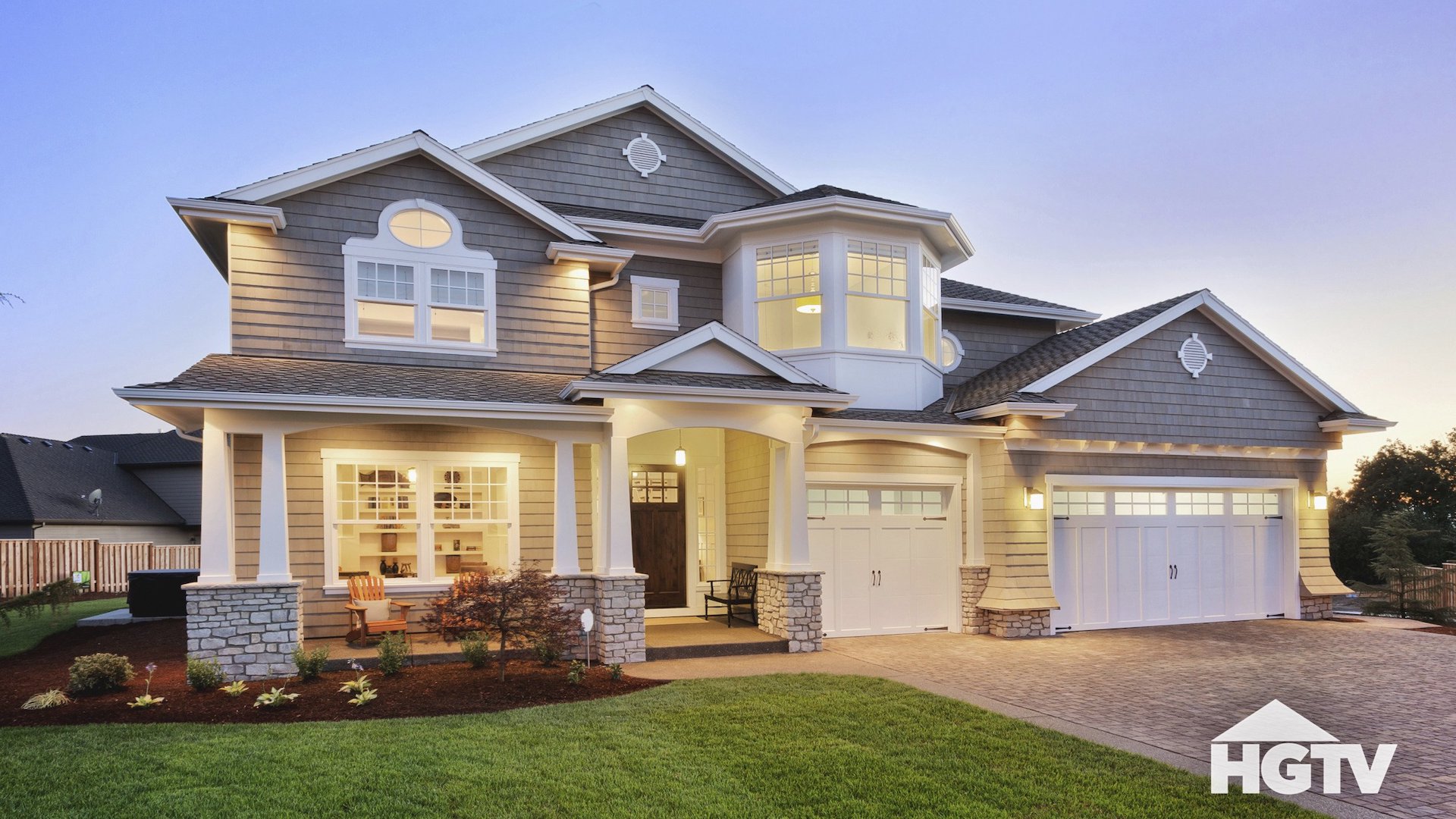 #5 - California Water Views
Season 137 - Episode 9
Two ER doctors are on the hunt for more space in San Diego. He wants something modern with clean lines and ocean views, but she wants a craftsman with character and room for their cats and chickens.
1 votes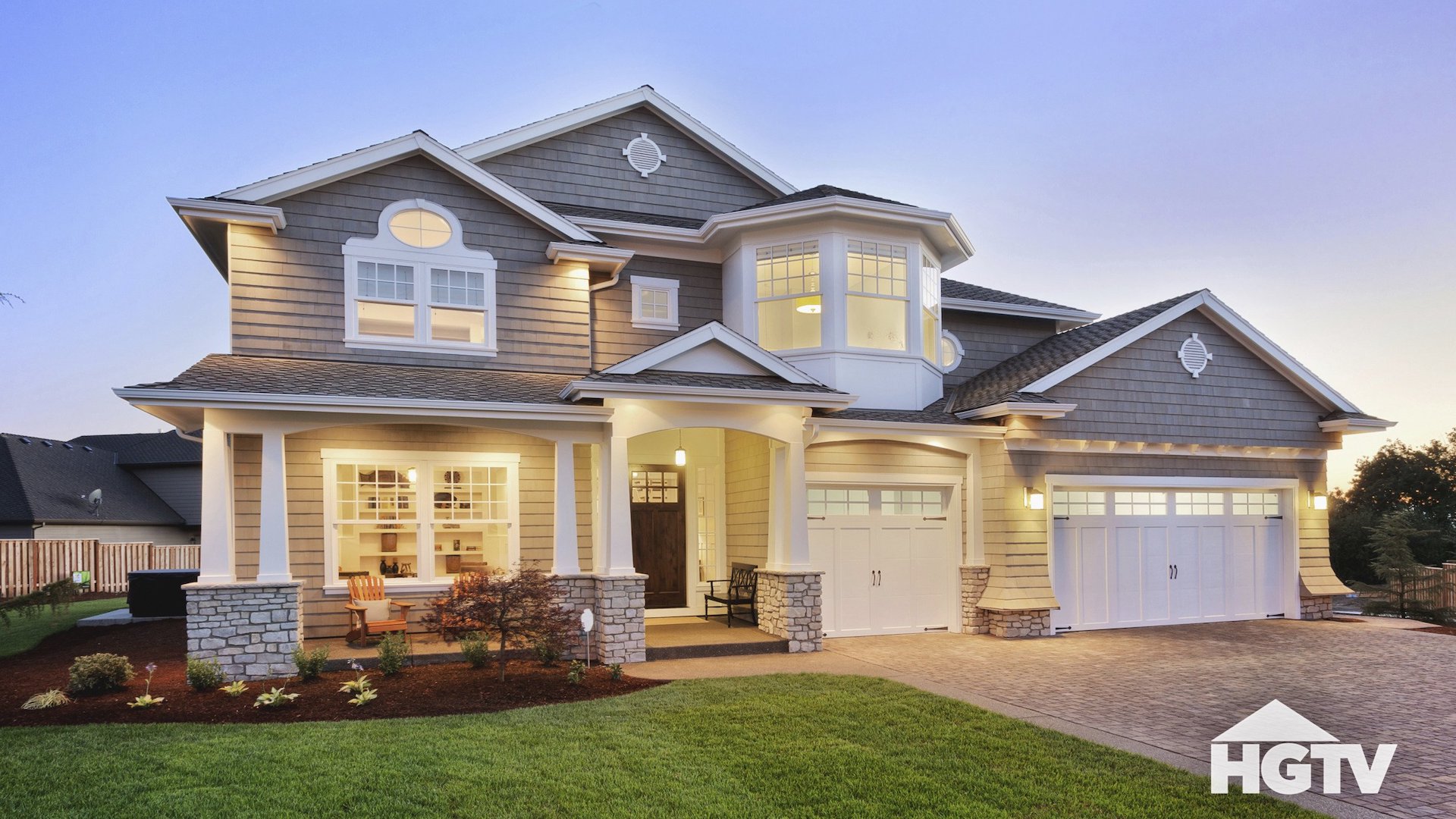 #6 - Golf Swing in Chicago
Season 153 - Episode 13
Unlike many young parents, these buyers are not fleeing for the suburbs. Instead, they're using their million-dollar budget to find a vintage place near downtown Chicago with a high-ceiling basement so they can install a golf simulator.
1 votes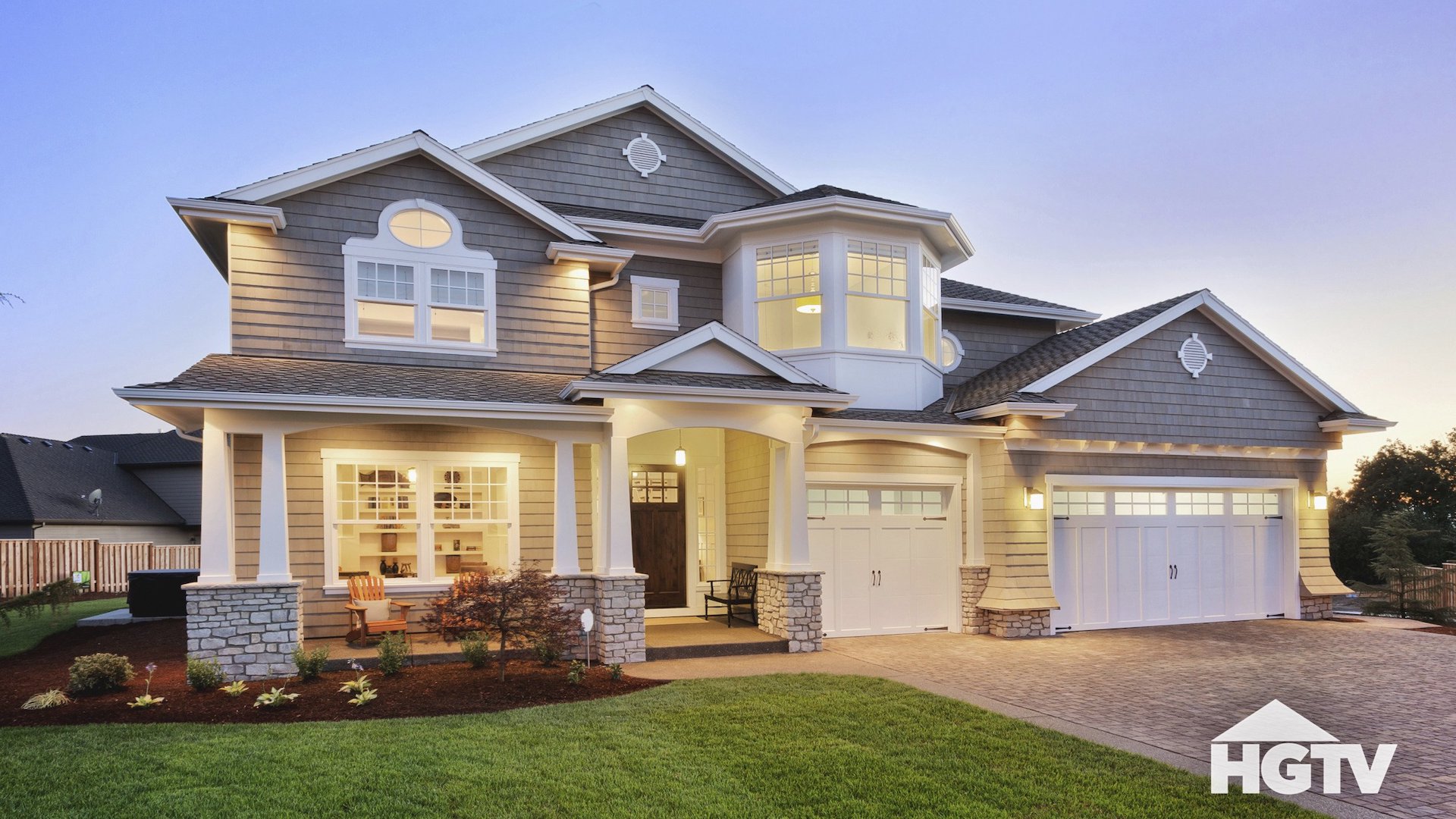 #7 - Ready for a Family in Rochester
Season 163 - Episode 3
First-time buyers are on the hunt for a home in Rochester, New York. She's looking for a place with a home office near the city but he's hoping for a big backyard and a little privacy farther out. Most of all, this young couple just needs more room to start their family.
1 votes
Writers: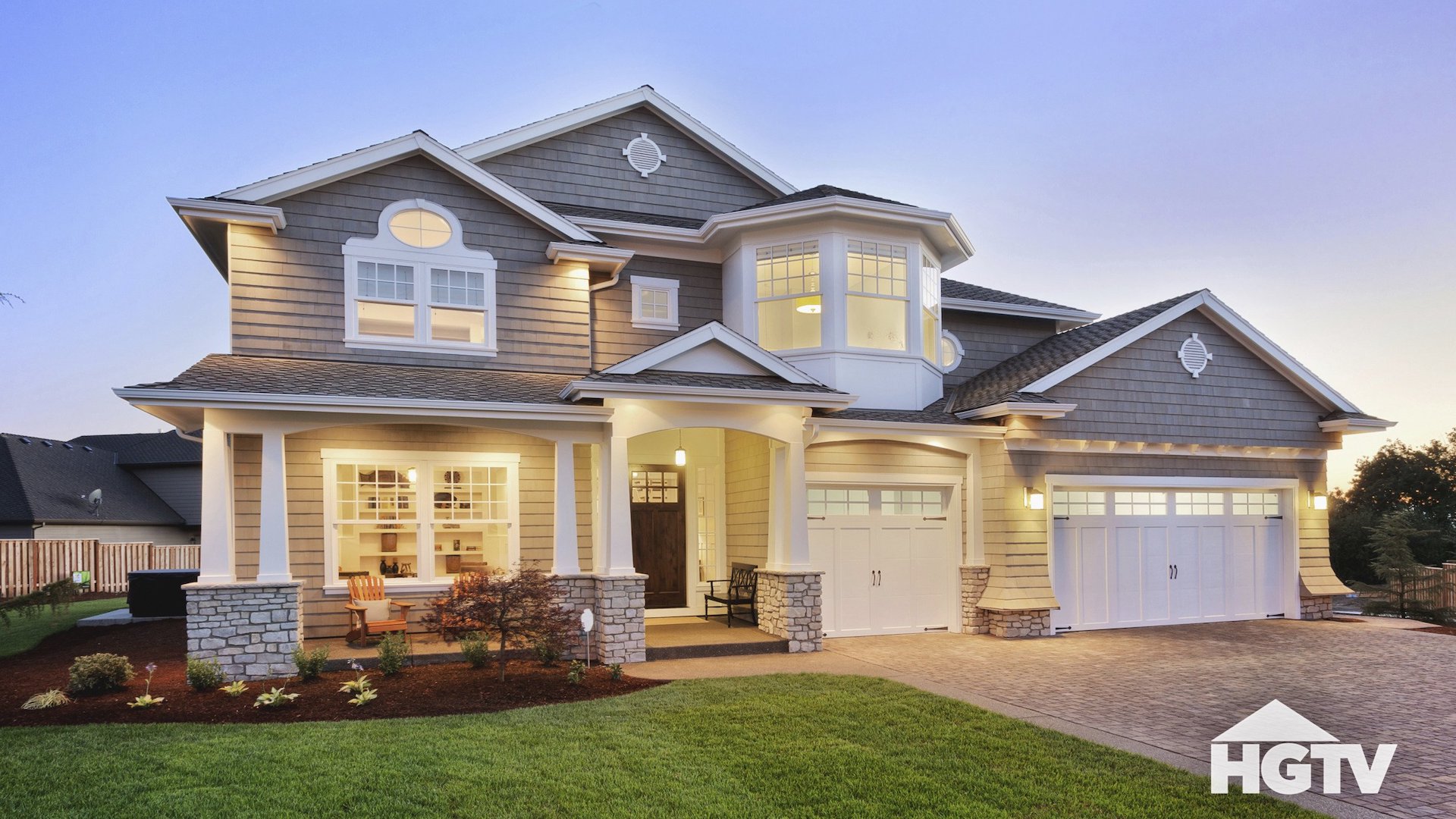 #8 - Charleston Charm on a Budget
Season 163 - Episode 10
First-time buyers in Charleston, South Carolina, are looking for a home with downtown walkability and proximity to the beach. She's hoping to capture the charm and Southern hospitality of a beachfront bungalow, while he's pushing for the sleek lines and open floor plan of a modern home.
1 votes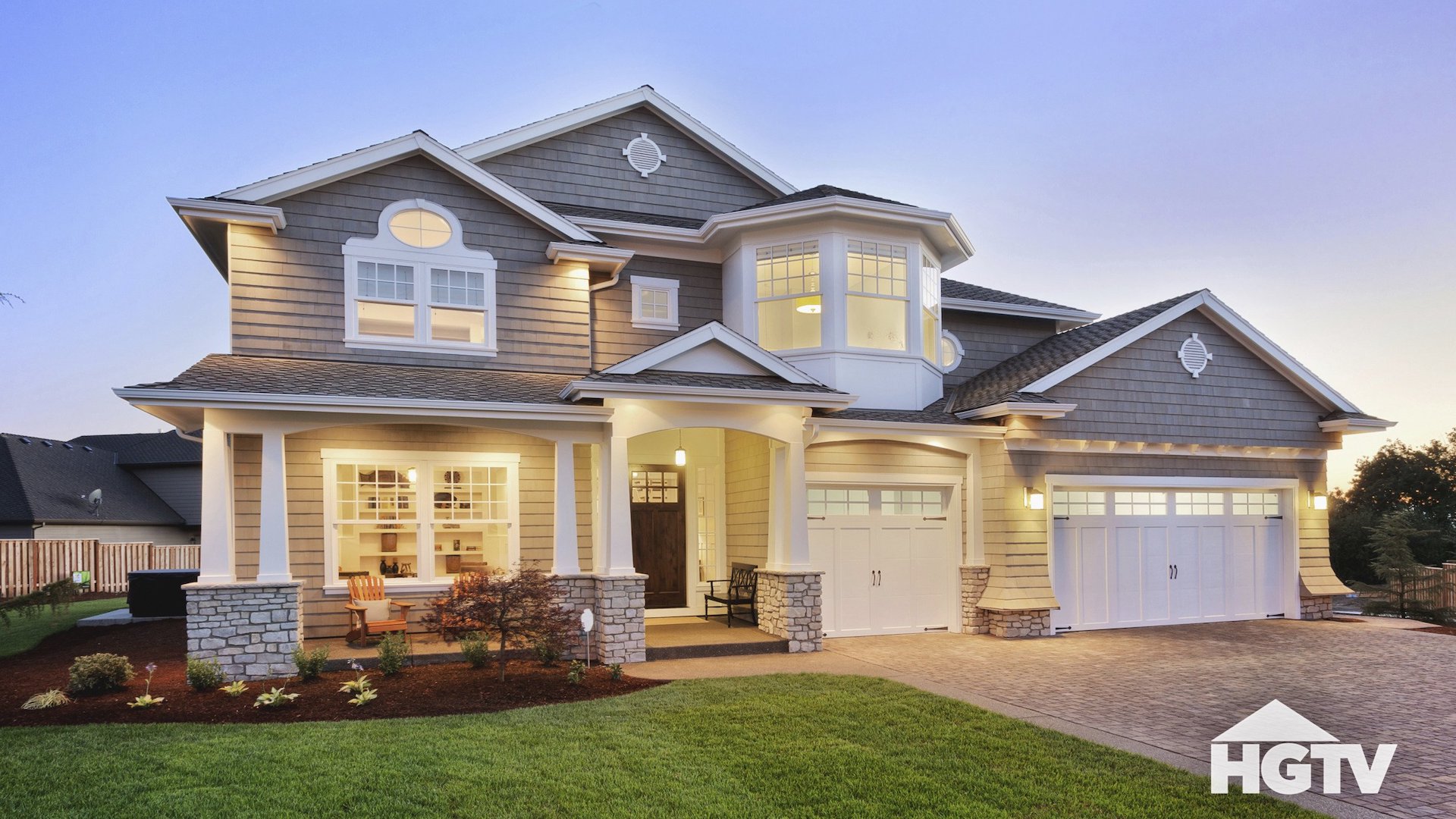 #9 - Finding Charm in Chicago
Season 162 - Episode 13
An architecture enthusiast is looking for vintage charm in a quiet neighborhood of Chicago, but her opinionated cousin wants her to live in an open-concept city high rise. It's up to her to decide if she takes the advice or goes with her gut.
1 votes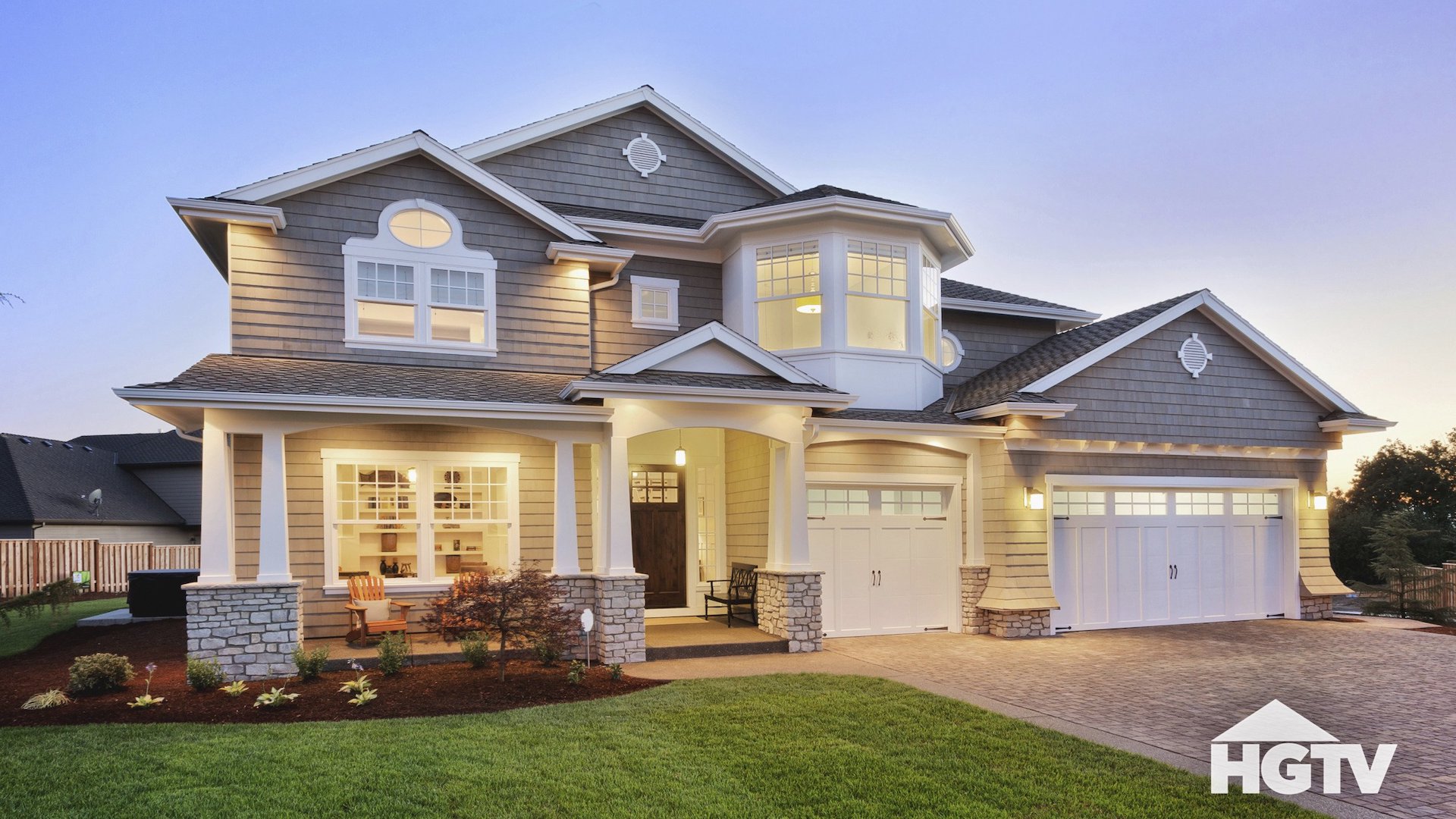 #10 - Reluctant to Renovate in Charlotte
Season 165 - Episode 9
A young couple is buying a new home in Charlotte, North Carolina. They're both designers, and while she leans toward midcentury modern style, he prefers a super modern look. She's reluctant to renovate, but because they're set on living in a specific neighborhood, he's willing to buy an older home and remodel it.
1 votes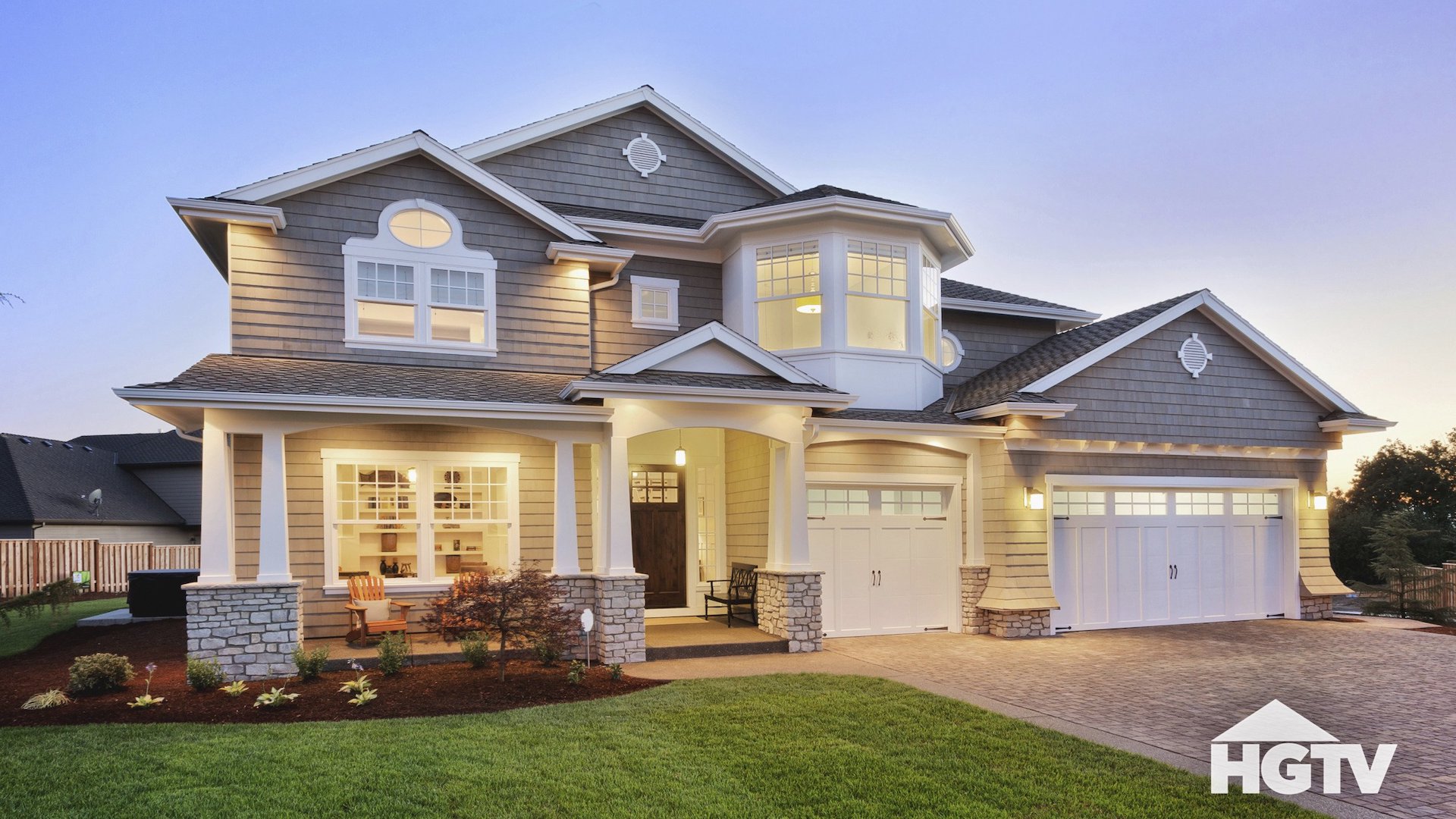 #11 - No Row House in Philly
Season 165 - Episode 11
Philadelphia natives are moving from California back to their hometown to be close to family. Their wish list for their new Philly home includes air conditioning, and she can't stand the thought of living in one of the city's many row houses.
1 votes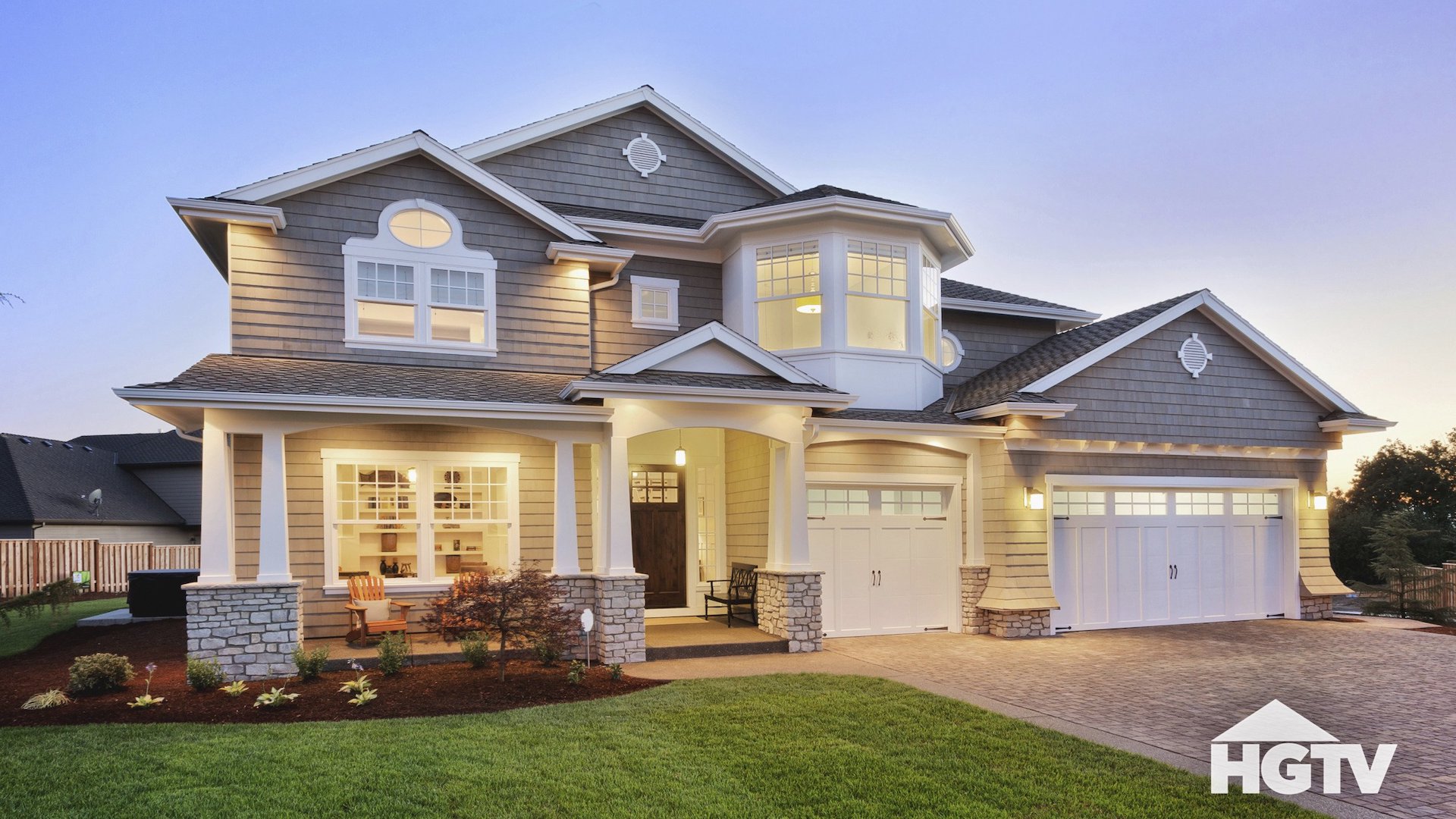 #12 - All Grown in San Antonio
Season 165 - Episode 1
A San Antonio buyer is ready to purchase the single-story ranch home of her dreams. Her best friend advises her to buy big for the future husband and family, but she'd rather put her money into the perfect master suite for the here and now.
1 votes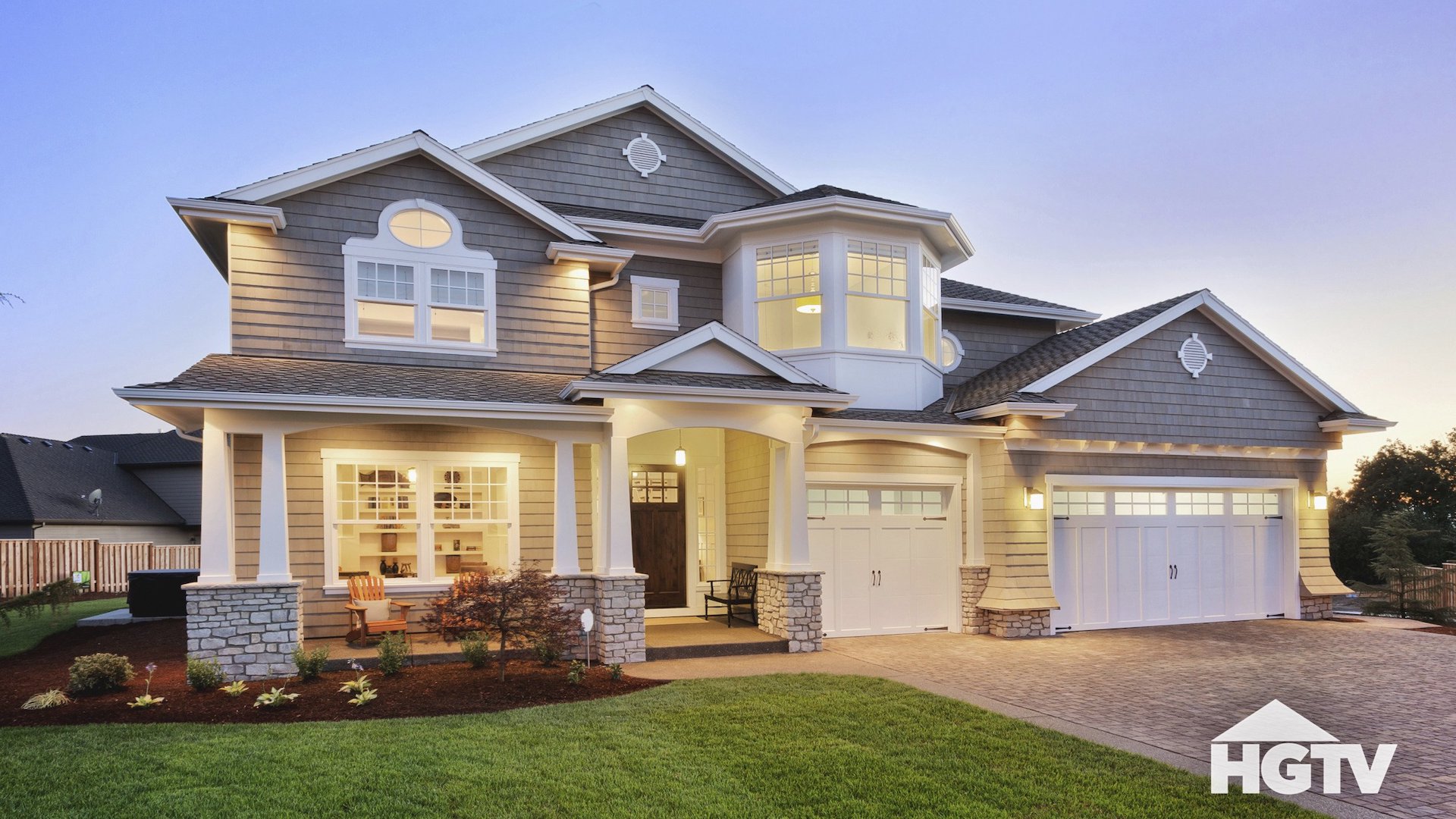 #13 - Denver Newcomers Search for a Vintage-Style Home
Season 76 - Episode 4
Newlyweds, Harrison and Leah, moved to Denver a year ago, and love their new city so much they're ready to buy their first home there. Both are hoping to find an older home with vintage charm, close to the restaurants and nightlife of downtown. But while Harrison is open to an attached home, Leah dreams of owning a single-family place. Their biggest challenge: the booming Denver housing market, which may prevent their $450,000 budget from going as far as they'd expected.
2 votes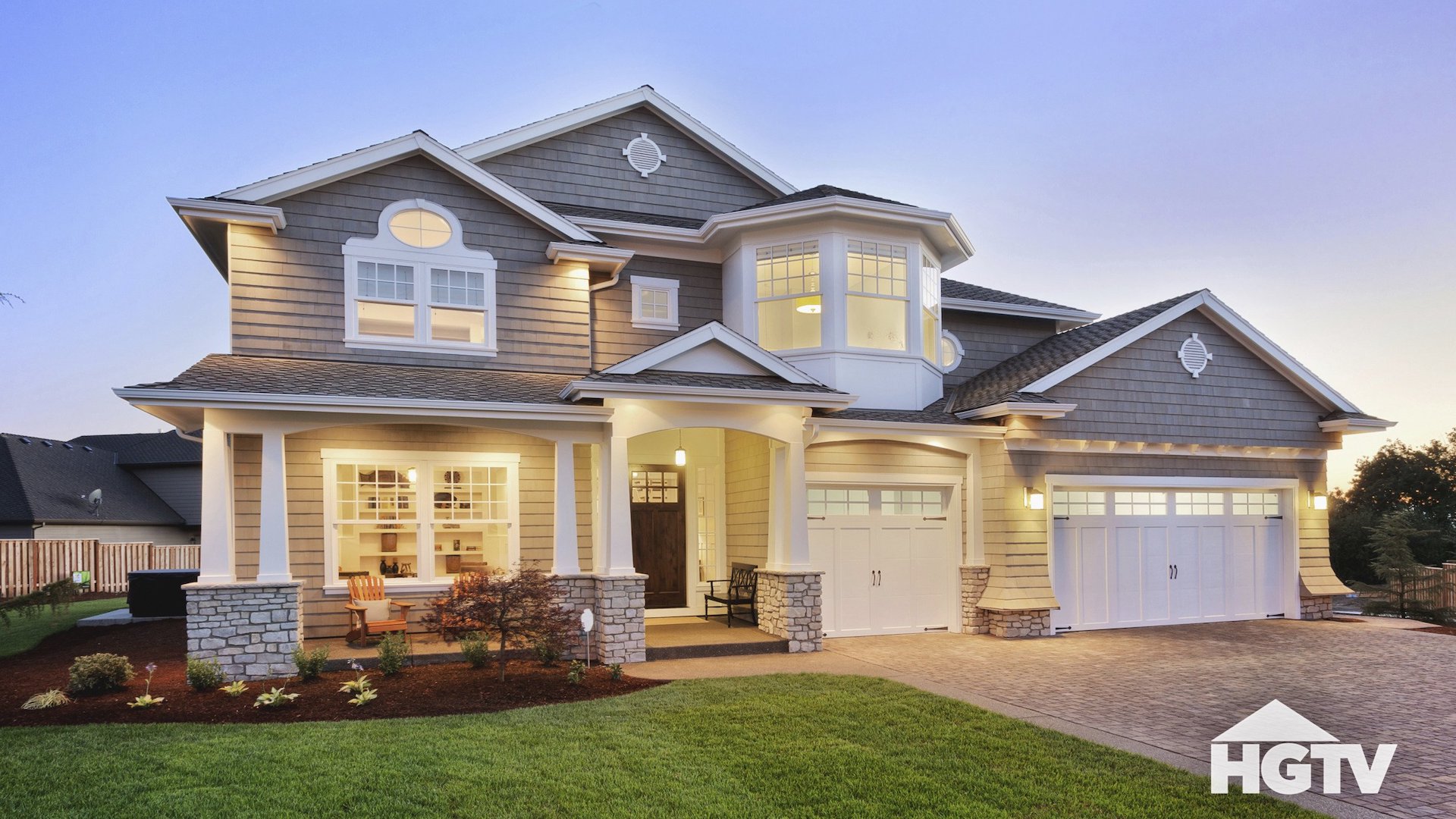 #14 - Compromise in Waukesha
Season 165 - Episode 5
A newlywed couple searches for their first home in Waukesha, Wisconsin. The hunt puts their new marriage to its first big test, as he wants vintage charm and she wants a big, open-concept home.
3 votes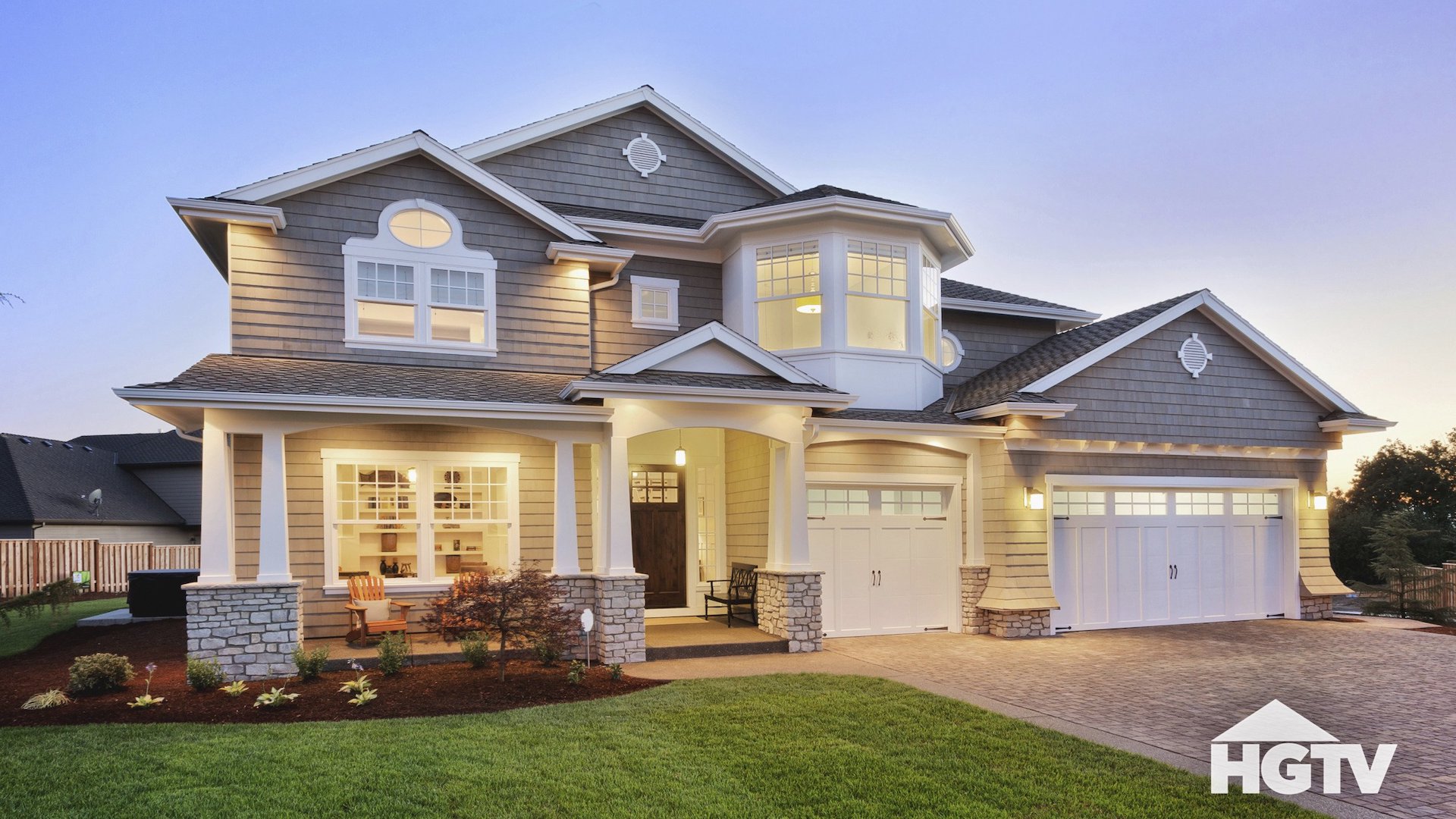 #15 - Leaving Lake Tahoe to Build Dream Home in Texas
Season 63 - Episode 12
Kevin, Crista, and their daughter, Charlie, are ready to trade in Lake Tahoe's long and snowy winters for the warmer climate of Lakeway, Texas. Krista has multiple sclerosis, and hopes that Texas' more moderate climate will help her health. They're focusing on Lakeway, a suburb just outside of Austin. Interested only in new construction homes, Krista and Kevin are ready to build their dream home. With Krista wanting a sewing room, and Kevin determined to have an in-home gym, not to mention a movie room, this house hunt is going to be an adventure.
1 votes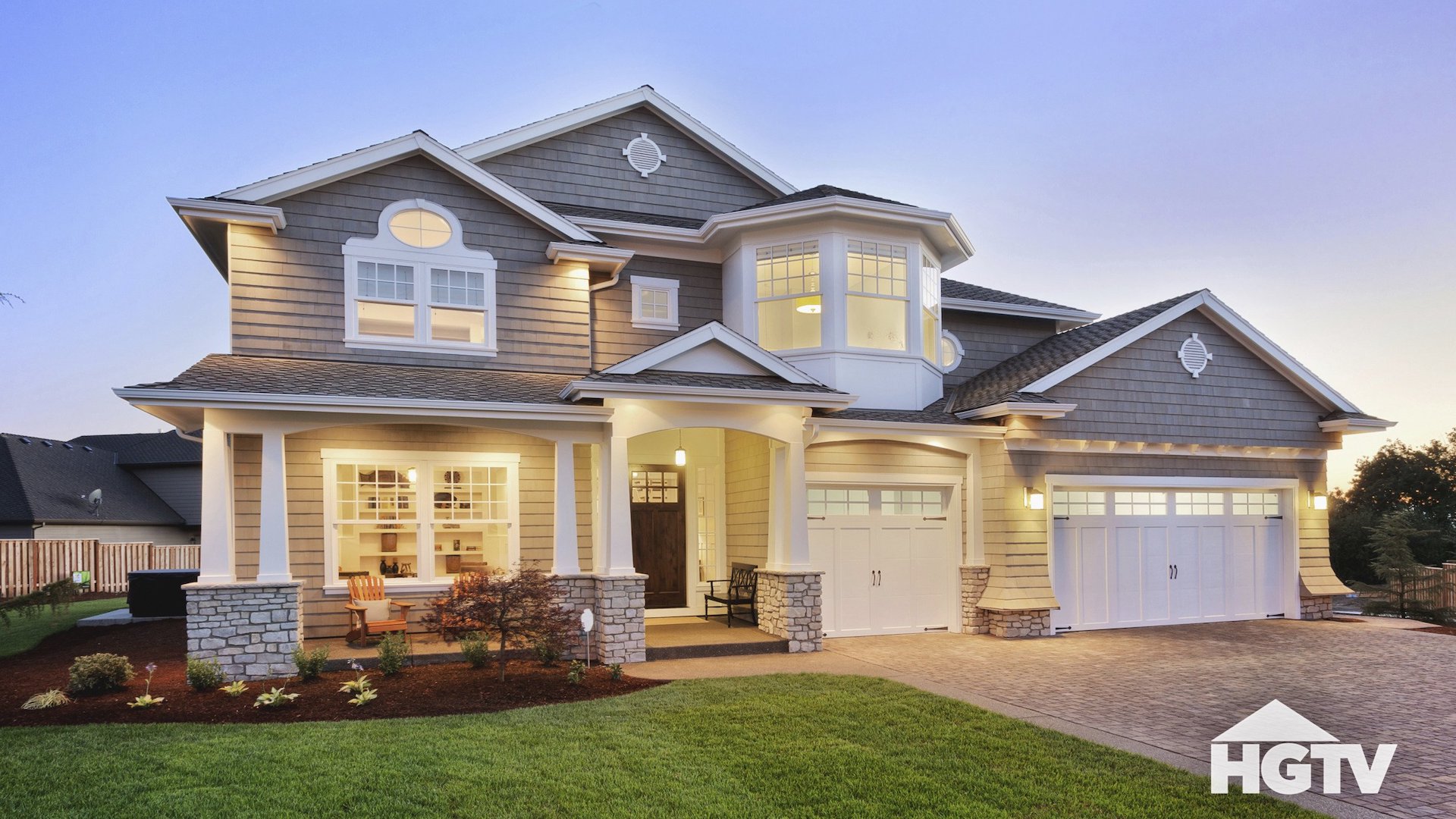 #16 - Boston-Area Couple Seeks Family Vacation House on Cape Cod
Season 72 - Episode 2
Boston-area residents, Andrea and Steve, have always loved Cape Cod. Now they've decided to buy a vacation house in the town of Falmouth. They want enough space for themselves and their three grown children, with extra room for guests. Steve wants a place as close to the water as possible, and doesn't mind doing some construction to make the house perfect. Andrea on the other hand prefers to be near the center of town, and doesn't want to take on any projects. Will the couple be able to find the right place for them, or will Cape Cod just have to wait?
1 votes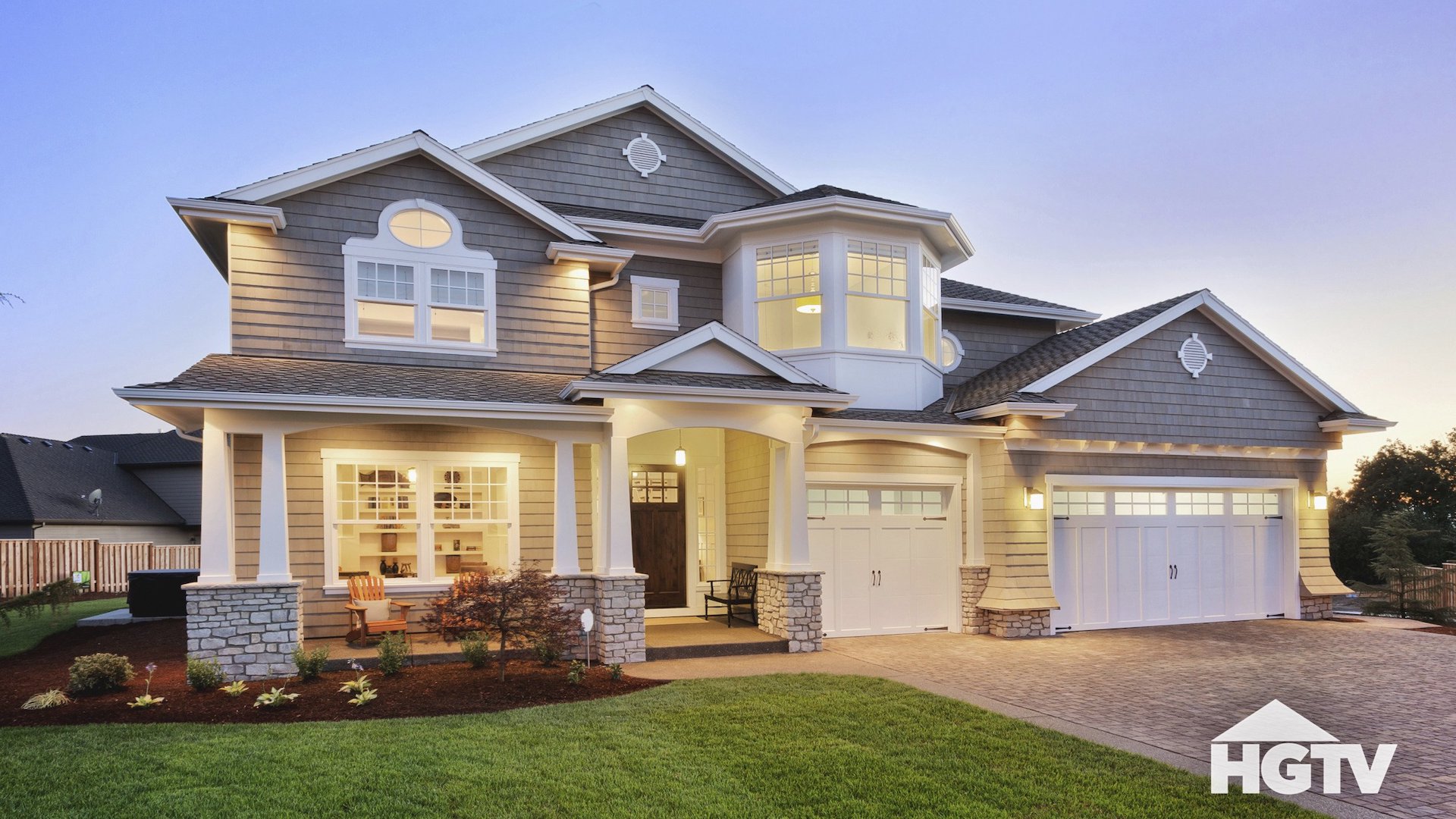 #17 - Texas Single Mom Wants Good Schools for Her Son
Season 73 - Episode 13
Christina is ready to buy her first home in Tyler, TX. She's determined to buy in an area that has a school district she prefers for her six-year-old son, Eli, and a poker room for herself. But even with the help of Eli and her co-worker, Theresa, finding a home with a low $100,000 budget won't be easy.
1 votes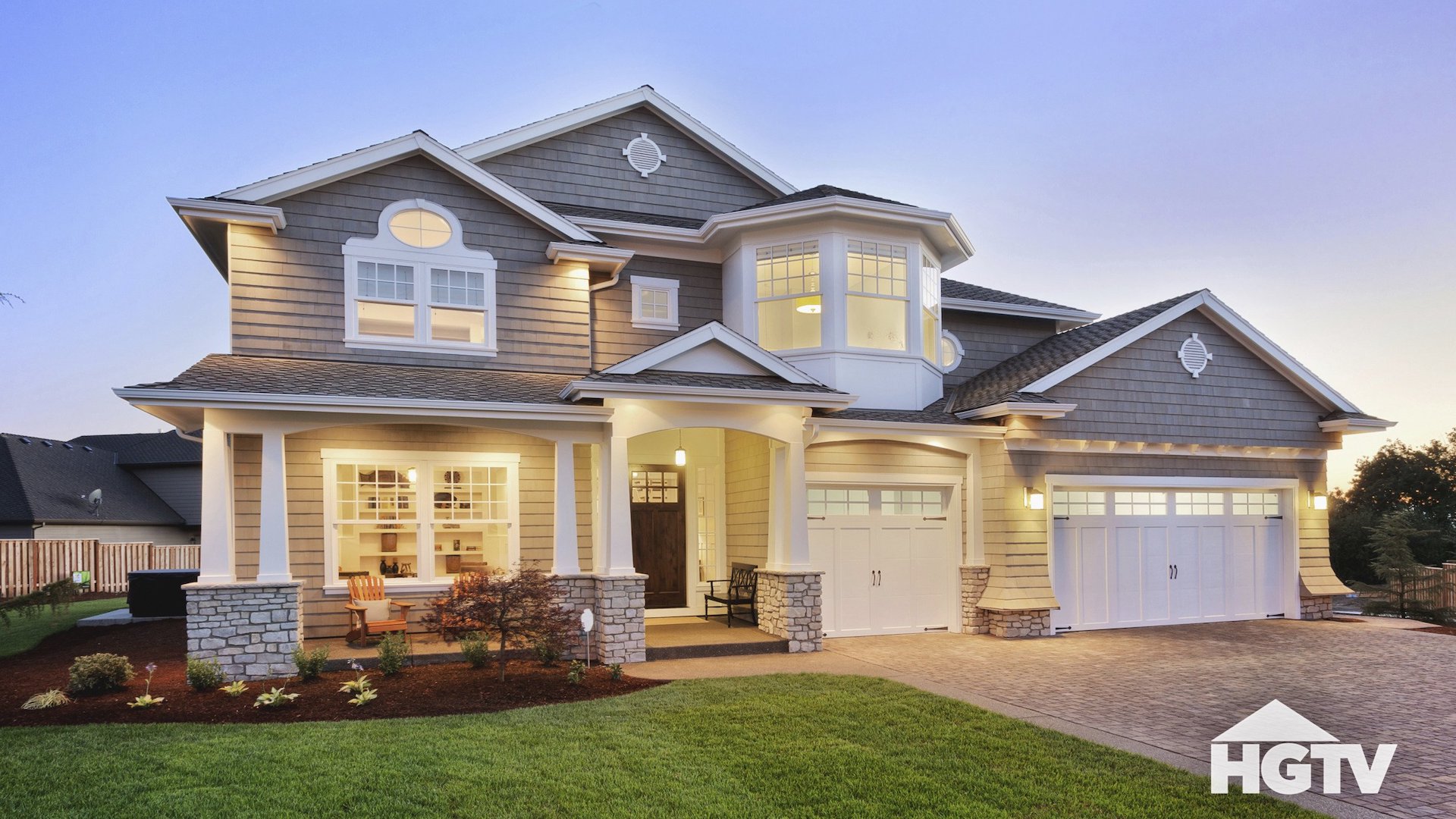 #18 - Romanian Ex-Pats Buy Dream Beach House in Hawaii
Season 91 - Episode 1
Romanian ex-pats, Alex and Eliza, have worked hard to achieve the American Dream. Now they're buying a spectacular home on the Hawaiian island of Oahu. But even with around a million to spend, they're realizing beach homes in their price range are few and far between. And since they can't agree on the style of home they want, or which beach to live near, this house hunt will be anything but a breeze.
1 votes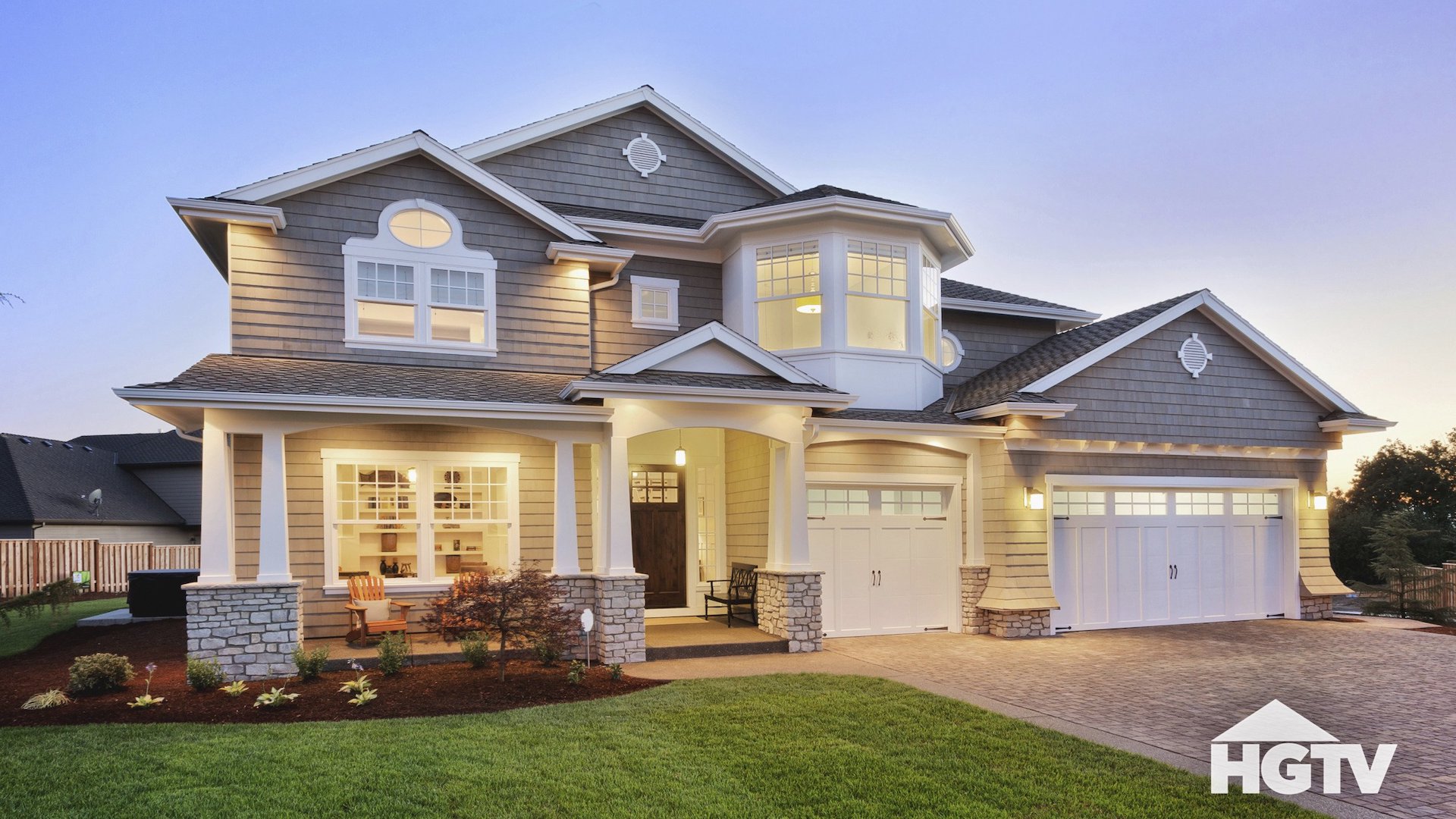 #19 - Writers Go Tiny on the Road
Season 159 - Episode 3
Married Maryland freelance writers have moved out of their three-bedroom apartment to simplify, go mobile and go tiny. She wants a cozy, customizable cottage, while he is concerned with practicality and mobility. They task her real estate agent brother with finding them a tiny home within their budget of $45,000.
1 votes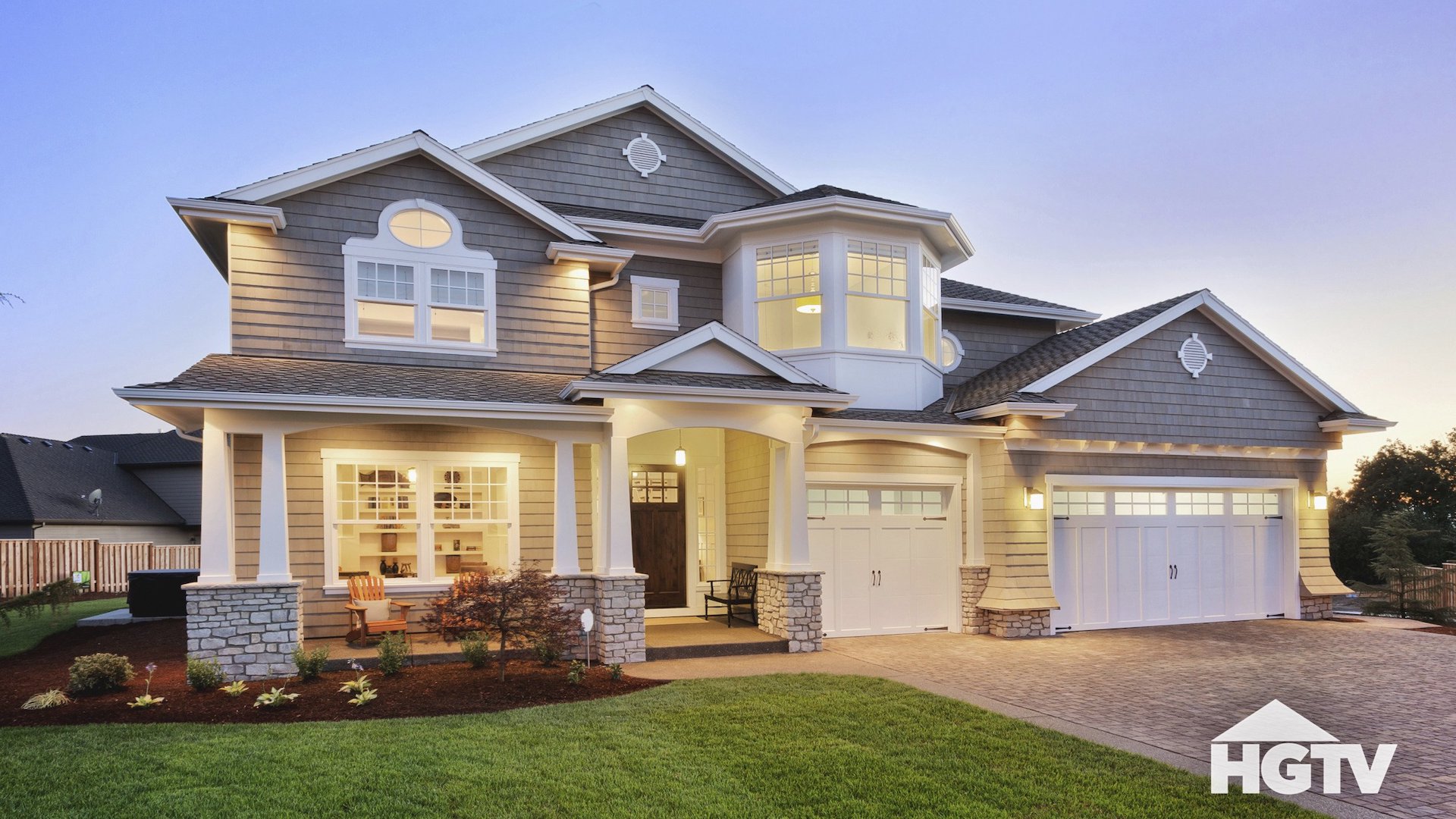 #20 - Blended Family Home in Indianapolis
Season 150 - Episode 6
A couple searches for home in Indianapolis, IN, that's big enough to accommodate their blended and growing family. But while they agree on more bathrooms for their older children, they disagree on everything else.
1 votes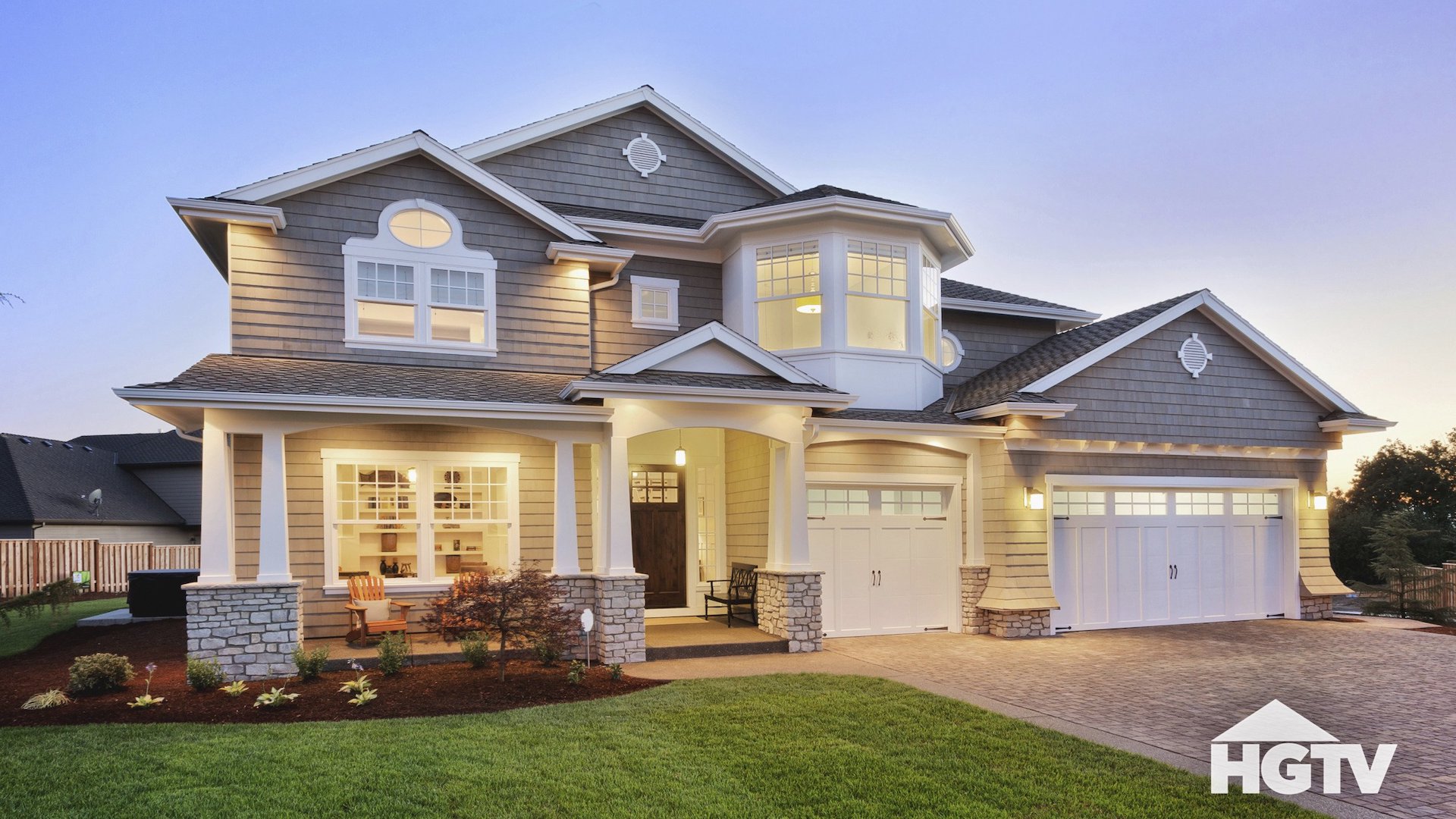 #21 - A Tiny Home Adventure
Season 159 - Episode 8
An outdoorsman who feels trapped in the Colorado suburban life is selling his home to go tiny and tour the country. His dog and his motorcycle are coming along on the journey, so he needs a tiny house than can fit all three of them, as well as have the capability to operate off-grid when he travels to remote areas.
1 votes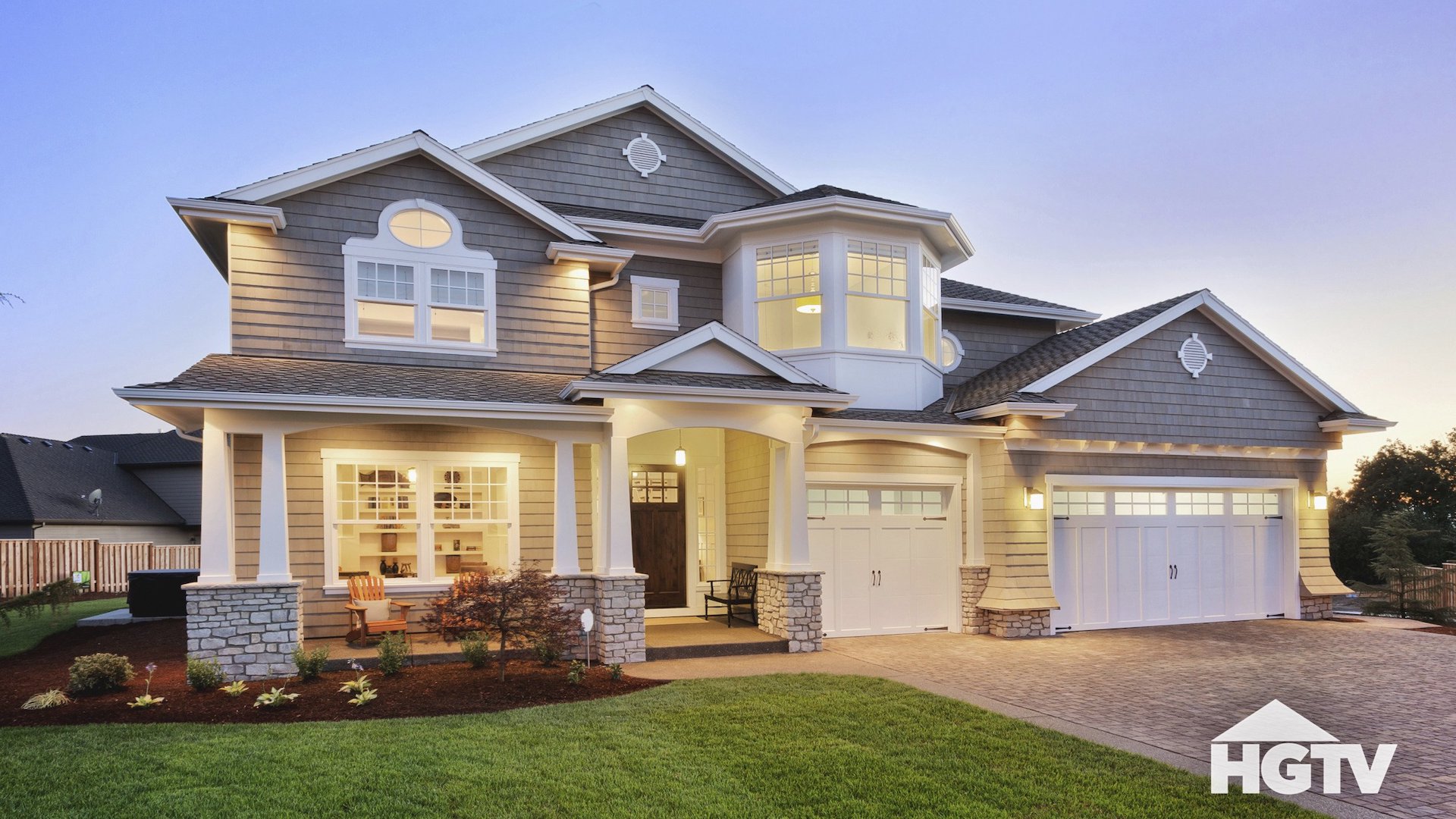 #22 - Sticker Shock in Atlanta
Season 163 - Episode 1
A young Indiana couple followed their entrepreneurial dreams to Atlanta so they could start a business. Now that they've landed, however, the cost and size of homes in Atlanta in comparison to what they knew in Indiana has left them with a bit of sticker shock.
2 votes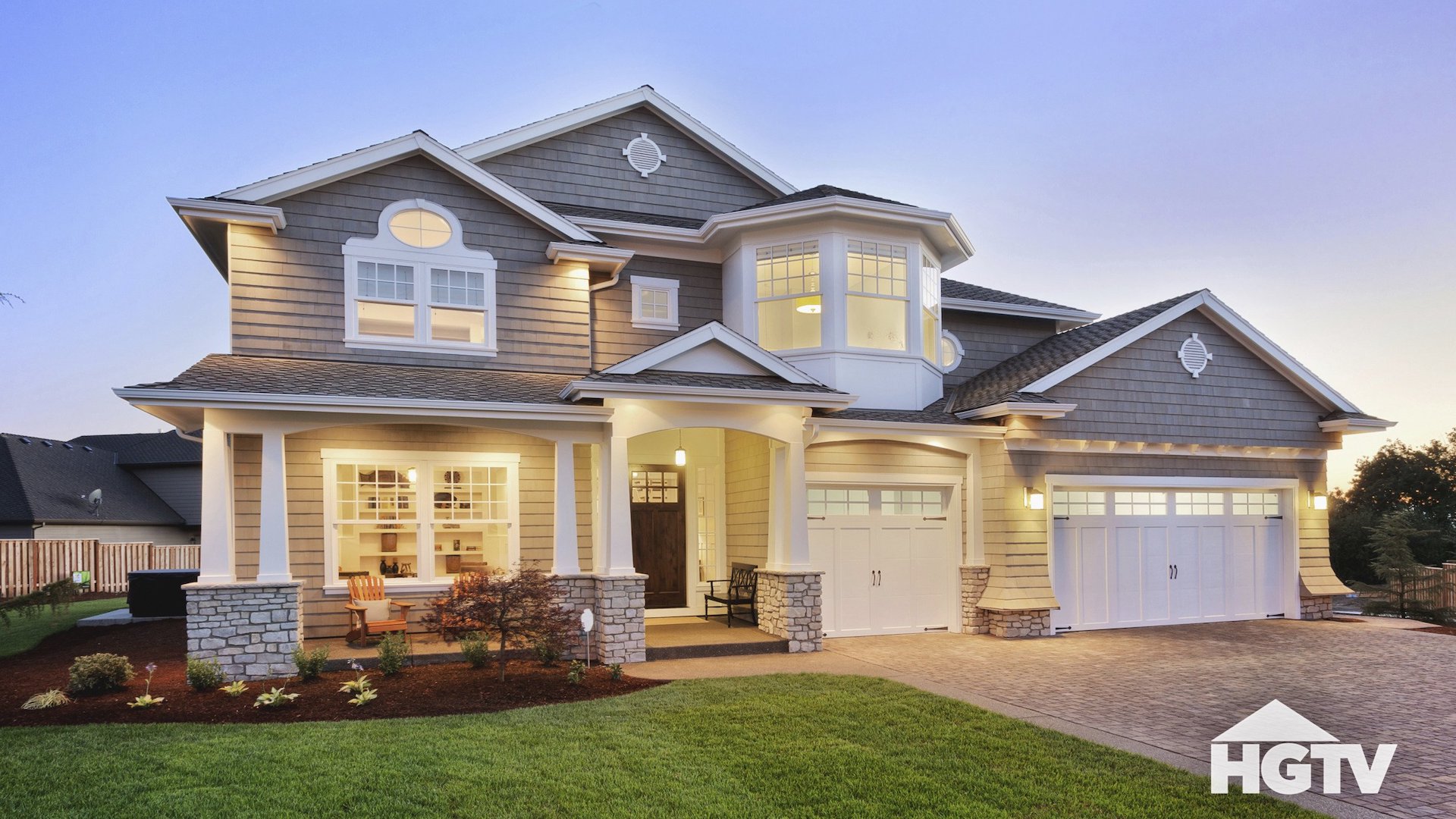 #23 - An Atlanta Attorney Is Determined to Find a Place in Her Ideal Area
Season 61 - Episode 8
Alex is an attorney that is loving her new life in the city of Atlanta, so she's ready to buy a place. She'd like a spacious townhome with a two-car garage and an updated kitchen. But her top priority is location. Alex doesn't want a home that's over 10 miles from her downtown job, and she especially wants to stay 'inside the perimeter' which means living inside the area of a major highway that loops around Atlanta.
3 votes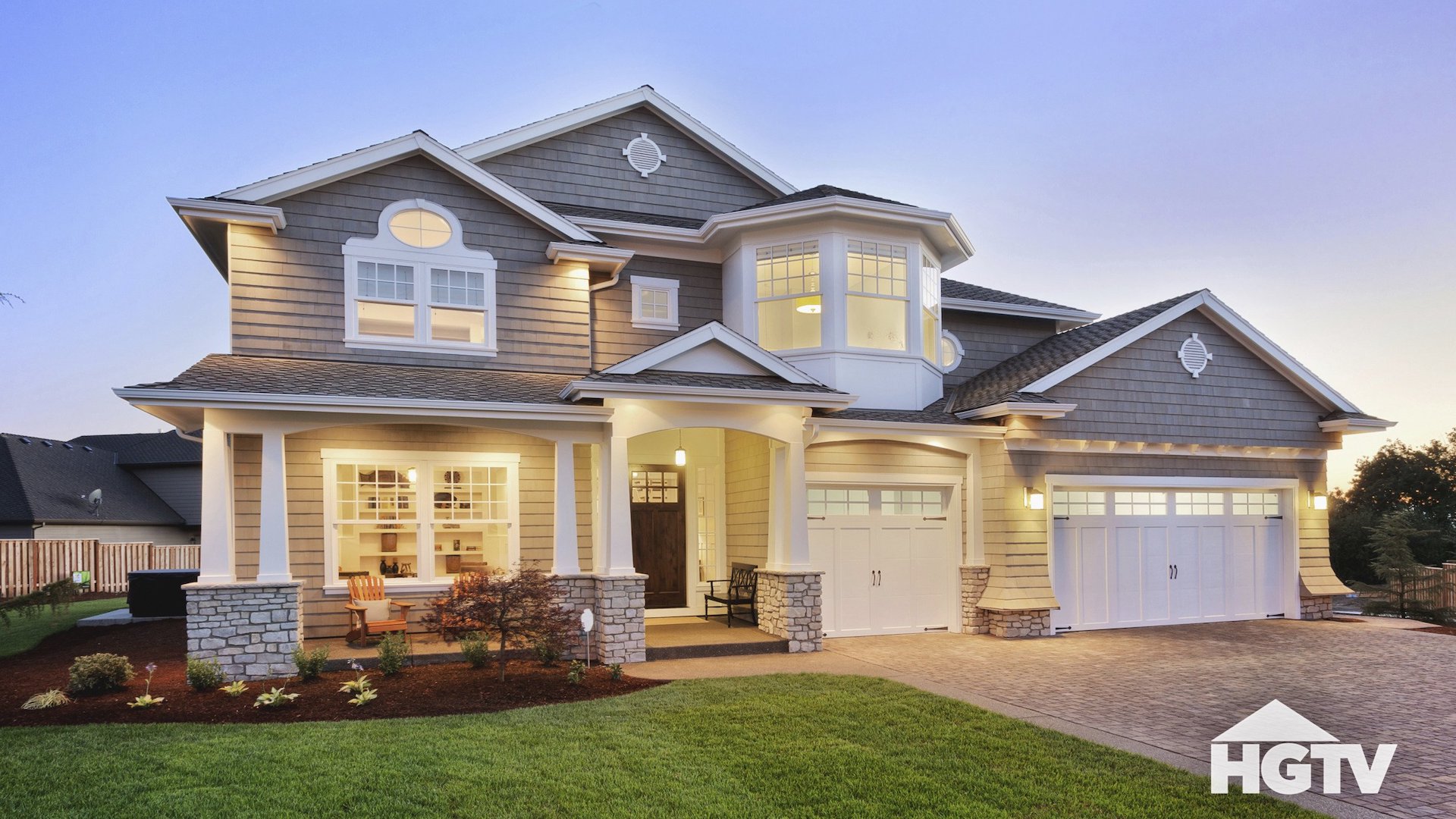 #24 - Valley Views in Tehachapi, CA
Season 168 - Episode 1
A couple is moving back from overseas with their family and wants to find a home in the rural California mountainside community of Tehachapi. For him, the property they choose must have a view, while she's looking for a house with lots of land.
3 votes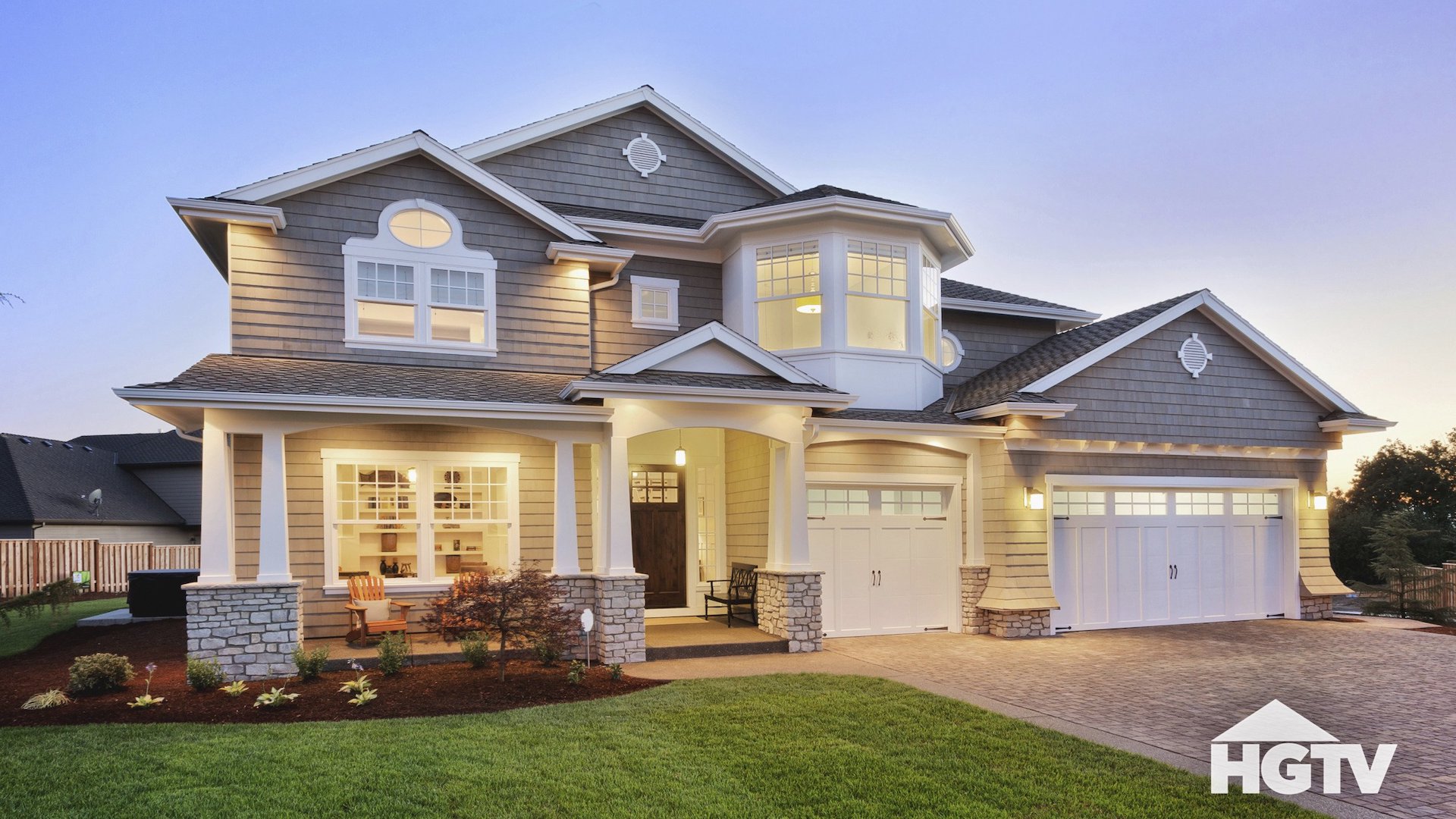 #25 - An Overachieving Couple Sets A Goal of Buying A Home Near Houston
Season 61 - Episode 3
Only in their early twenties, Catherine and Brett already have two college degrees each, successful careers, and a four-month-old baby. Now they're ready for the next step; buying their first home in the Houston suburbs. They want a beautiful, spacious, fully-upgraded house in a quiet neighborhood. But will their budget keep these overachievers from accomplishing their goal of finding the perfect home?
2 votes