The Best Episodes of Grand Designs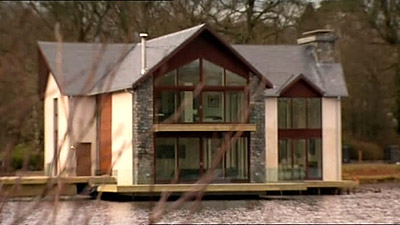 #1 - Revisited - Killearn: Loch House 8.62
Season 6 - Episode 6
Jim Fairfull considers himself a very lucky guy. He was out fishing with a friend when he came across a beautiful, secluded loch. It's a magical place with stunning views over the nearby hills. He got chatting to the farmer who owned it and discovered the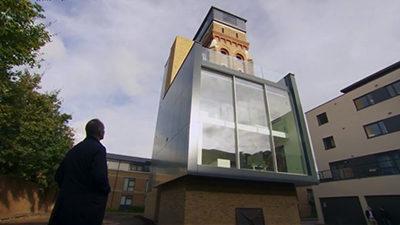 #2 - London: The Derelict Water Tower 8.59
Season 12 - Episode 5
Kevin McCloud marks the 100th episode with one of the programme's most ambitious projects to date. Leigh Osborne and Graham Voce want to convert and extend a landmark 150-year-old water tower in central London into a luxury home. Grade II-listed, derelict and with 6ft-thick walls, it's a huge challenge for the pair, who also plan to build two structures at the base - a lift shaft connected by a series of glass tunnels, and a modern living space. The result will be a four-bedroom property over nine floors, complete with a room at the top offering spectacular 360 degree views across the capital. The tower, which is located directly above London Underground's Northern Line, was originally built for Lambeth Workhouse in 1877 and became a Grade II listed building in 2008.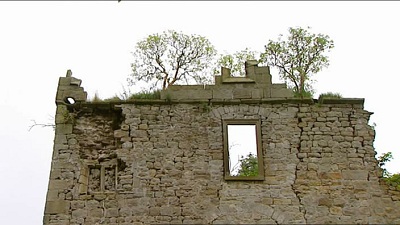 #3 - Yorkshire: The 14th Century Castle 8.51
Season 7 - Episode 1
Every Englishman's home is his castle but for Francis Shaw this is quite literally true. He and his wife, Karen, and their two young daughters, bought the ruins of a 14th Century castle in Yorkshire and took on the remarkable challenge of turning a pile of stones into a beautiful home. Surrounded by rolling green fields, the location is idyllic; however, the castle itself was little more than four crumbling walls.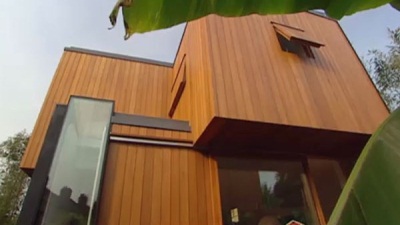 #4 - Revisited - London: The Glass and Timber House 8.50
Season 7 - Episode 12
Kevin returns to see whether Bill Bradley has completed the work on his two timber houses in south London.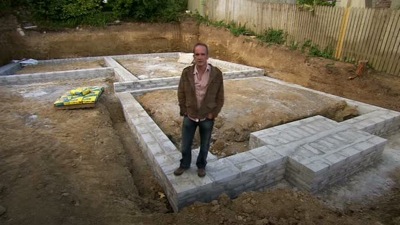 #5 - Lizard Peninsular: The Scandinavian House 8.49
Season 10 - Episode 6
Kevin meets interior designer Kathryn Tyler, who has decided the best way onto the property ladder is to design and build her own house in her parents' back garden in Falmouth.
Directors: Michael Radcliffe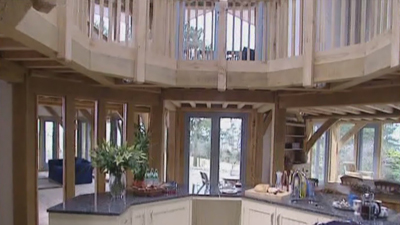 #6 - Lambourn: The Cruciform House 8.43
Season 2 - Episode 5
When Rupert and Julie bought a hilltop site in the Berkshire Downs, they were determined to build a house that would make the most of the countryside and stunning views. They turned to architecture firm Roderick James, which specialises in modern design and traditional timber craftsmanship. Together with architect Hugh McGann, they came up with a house of green oak and glass, built in an unusual cruciform (cross) shape.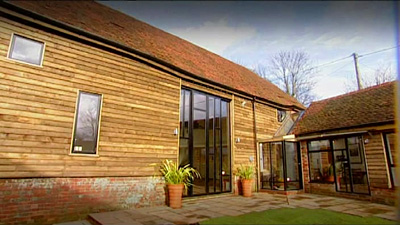 #7 - Revisited - Surrey: The Victorian Threshing Barn 8.38
Season 3 - Episode 13
Kevin McCloud revisits Philip Trail and his wife Angela who moved to stress-free Surrey and renovated a 150-year-old threshing barn after Philip was diagnosed with a brain tumour.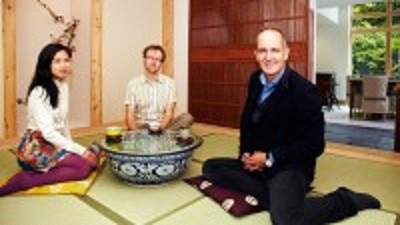 #8 - Monmouthshire: Japanese House 8.32
Season 13 - Episode 6
Tamayo Hussey's missed Japan ever since she moved to the UK with her husband Nigel. To stave off the homesickness they've decided to transform a forester's lodge into a Japanese house complete with roof bath, tatami room and sliding paper walls. Keen to keep costs under control, Nigel and Tamayo decide to engage only the design skills of an architect and with no previous building experience they bravely go it alone, working without any detailed drawings and fire-fighting problems every step of the way. The wood they're using for the timber frame - Japanese larch - hasn't been used for building houses before in the UK, so no one can be sure it will be strong enough, the new interior walls don't meet properly and the replacement window design can't cope with the rain. But Nigel and Tamayo are determined to overcome any obstacle to get the Japanese house they're so desperate for.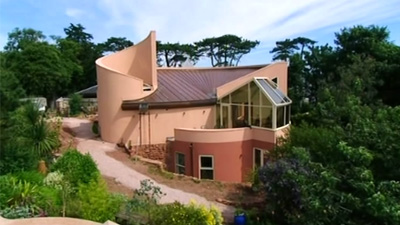 #9 - Devon: Shaped Like a Curvy Seashell 8.31
Season 5 - Episode 4
For the last 20 years, Pat Becker has been living in a large Georgian family house overlooking the sea in Devon. Now that her family have flown the nest and the house has grown too big for her, she's decided to build a new home at the bottom of the garden. Shaped like a curvy seashell, the new house has concrete and polystyrene walls, which spiral down from the central staircase. Her architect has promised it will take only six months to build but constructing a round house is never straightforward!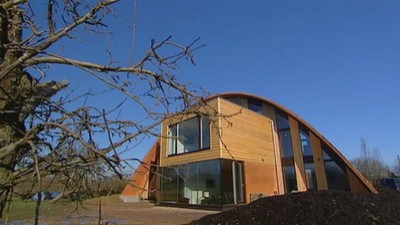 #10 - Weald of Kent: Arched Eco House 8.30
Season 9 - Episode 4
Kevin McCloud follows the progress of architect Richard Hawkes and wife Sophie, who are moving from London to the Kent countryside to build a hi-tech eco-friendly house with room to grow their own food. Richard also wants their new home to blend effortlessly into the surrounding countryside, concealed beneath a huge arch of clay tiles covered with earth and planted with grass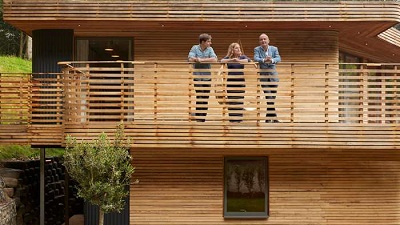 #11 - South Cornwall: Wavy Wooden House 8.28
Season 17 - Episode 3
Kevin McCloud meets Tom and Danielle Raffield, whose lifelong passion has been steam-bending wood. They've used the technique to create extraordinary furniture and lighting, but now plan to use it on a larger scale. In an attempt to escape the confines of their tiny gamekeeper's lodge, they have decided to build a wavy wooden house in South Cornwall, completed with curved cladding, twisted furniture and interior walls covered with weathered timber. With a £100,000 budget, the pair have decided to do a lot of the building themselves, and Kevin is on hand to discover whether they're up to the challenge.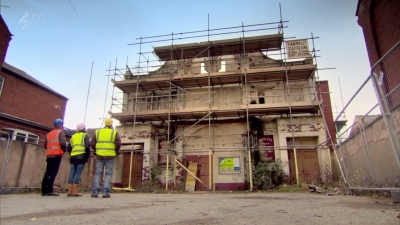 #12 - South Yorkshire: The 1920's Cinema 8.22
Season 13 - Episode 1
Kevin McCloud follows a project to renovate and extend a classic 1920s cinema in Thorne, South Yorkshire. With little knowledge of restoration, Gwyn and Kate boldly set about turning the dilapidated building into a family home using masses of concrete after taking advice from an architect friend. The couple are hoping to create a hydraulic glass wall that opens up one side of the house to form a UV-filtered canopy, and there are also plans for a white roof extension that resembles a diving board.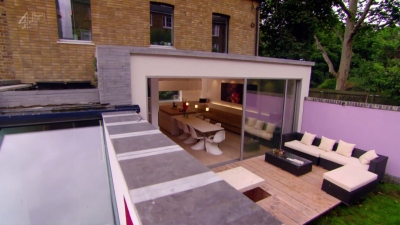 #13 - Revisited - London: The Disco Home 8.20
Season 11 - Episode 8
Kevin catches up with Claire Farrow and Ian Hogarth who began a wild journey in 2010 to create d the ultimate fun family home, right in the heart of London, including a dance floor, dj booth and sauna.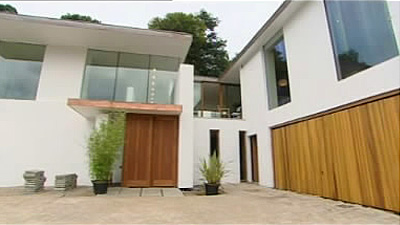 #14 - Revisited - Belfast: A 21st Century Answer to the Roman Villa 8.20
Season 5 - Episode 10
Kevin catches up with Thomas and Dervla O'Hare who built a spectacular home on a hillside in Belfast.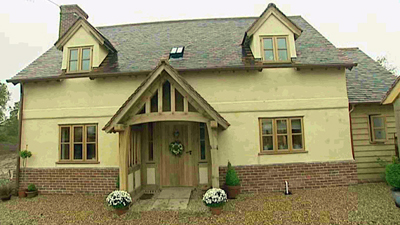 #15 - Hereford: The Traditional Cottage 8.20
Season 3 - Episode 8
Merry's family have been Herefordshire builders for generations, so she knew that the county was rich in traditional building crafts. She and Ben decided to combine these with technology for a new house with a genuinely rural feel. Her father drew up a design that followed the traditional cottage layout while incorporating modern comforts.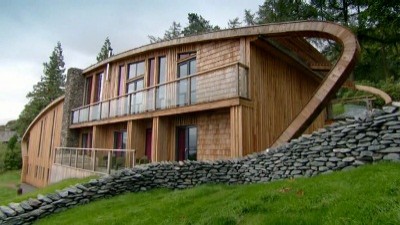 #16 - Revisited - Lake District: The Dome House 8.19
Season 10 - Episode 9
Kevin revisits Robert and Milla a year after their ambitious Lake District eco home seemed on the verge of running out of money. Have the couple completed their visionary timber home?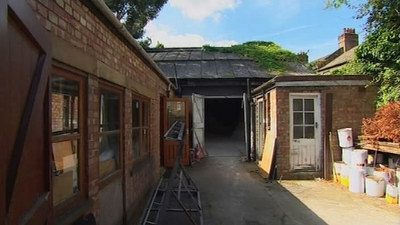 #17 - London: The Glass and Timber House 8.17
Season 7 - Episode 8
In this episode Kevin meets master carpenter Bill Bradley and his wife Sarah, whose plan is to build two identical timber houses in south London, selling one to finance the building of the other.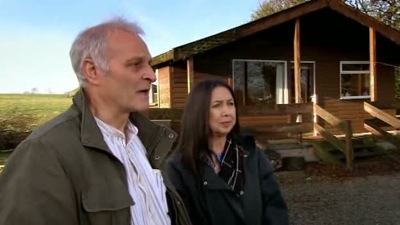 #18 - West Cumbria: The Adaptahaus 8.16
Season 10 - Episode 7
Alan Dawson has invented his own way of making a house, with every piece put together on site in days. But it must all fit perfectly. Only then will Alan know if his unique house works.
Directors: Ned Williams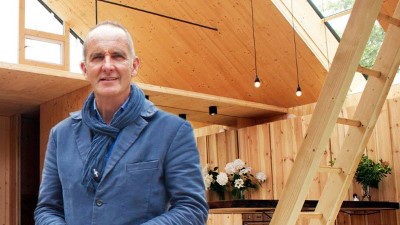 #19 - County Derry: Shipping Container House 8.15
Season 14 - Episode 4
A young farmer and architect in Northern Ireland hopes to make a home out of four large shipping containers welded together to form a giant cross. Patrick Bradley has come up with a £100k house design to be built out of four 45-foot shipping containers, welded together to form a giant cross and cantilevered over the top of a stream at a beautiful secluded spot on the family farm. His mum is hoping his new home will get Patrick a girlfriend. But his tiny budget is soon under threat.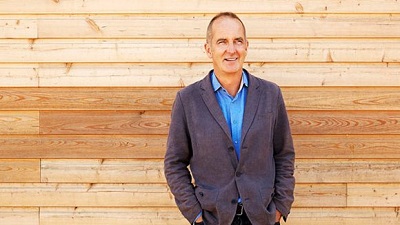 #20 - River Thames: Floating House 8.12
Season 14 - Episode 7
Andy and Nicki Bruce try to build an experimental flood-proof floating house on an island in the River Thames. But building such a complex design on a site with limited access is not easy. Andy and Nicki Bruce's amphibious house, the first of its kind in the UK. Their architect has come up with an ambitious, experimental design that has never been tried on a river bank in Britain and no one knows whether it will work. The Bruces decide to build on a site on a small island in the river. But it's not long before the project becomes bogged down in the logistical challenges of building such a complex design on a small island that is only accessible by a narrow footbridge.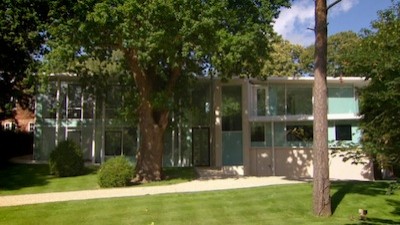 #21 - London: The Contemporary Mansion 8.12
Season 11 - Episode 2
Paul and Penny are tearing down their million pound home in south London to build a contemporary mansion. But the challenge of building a complex home soon starts to bite.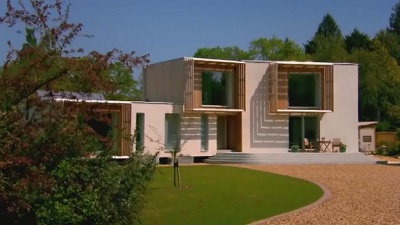 #22 - Hertfordshire: The Computer-cut House 8.11
Season 12 - Episode 2
Kevin McCloud meets a pair of civil partnered university professors who have decided to build their first home from scratch. In addition to all the complications this usually entails, they have also enlisted the services of industrial designers who have developed a new computer-assisted method for cutting precision-engineered building blocks from scratch. However, though the technique may be clever, its creators have never created a building before - meaning everyone involved with the project is taking a giant leap into the unknown.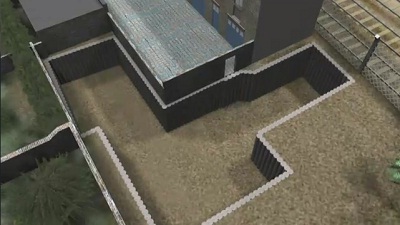 #23 - London: The Disco Home 8.09
Season 11 - Episode 7
Claire and Ian try to build a home big enough for a disco on a small plot at the end of a London mews. But as angry locals begin to object to their plans, things start to go awry.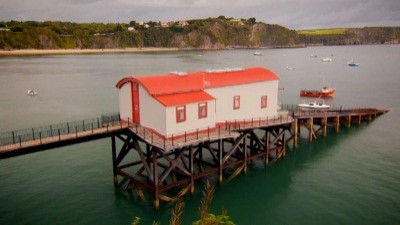 #24 - Tenby: The Lifeboat Station 8.08
Season 11 - Episode 3
Kevin follows the progress being made as Tim and Philomena O'Donovan, convert a lifeboat station in Tenby, Pembrokeshire, into a contemporary home.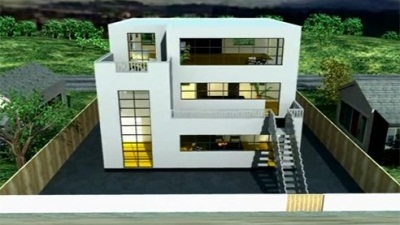 #25 - Sussex: The Modernist Sugar Cube 8.07
Season 4 - Episode 5
Tom and Darron wanted to build a house that would be home to them, their art collection and their two large dogs. Darron's passion for surfing meant it would also have to be near a beach. They already shared a timber beach house in a hamlet on the Sussex coast, and when a neighbour's bungalow came up for sale, they decided to buy it, demolish it and build a dazzling white modernist house in its place.