The BEST Episodes of Grand Designs Australia
Every episode ever - ranked by fan votes!
Last Updated: Jan 14, 2022
Grand Designs Australia tells the stories of new homes and perhaps more importantly the Aussies who are building them. Based on the award-winning UK series, Grand Designs Australia is the first international format of the critically acclaimed show. The series charts the in-depth process of elaborate design projects undertaken by self-builders - from the initial details of blueprints, to the long and often arduous task of turning the designs into a practical living space. No design is too ambitious when it comes to creating your dream home. But discovering the hard realities that complicate your plans can often be too much to bear. Hosted by leading Australian architect Peter Maddison.
Watch Now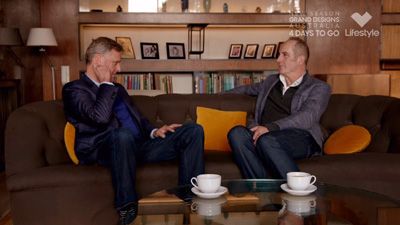 #1 - Kevin McCloud's Top 10 Grand Designs Australia
Season 6 - Episode 11 - Aired Apr 20, 2017
Kevin McCloud and Peter Madison talk Kevin's favourite ever Grand Designs Australia moments. Set in historic Homewood House in Surrey, England, Grand Designs Australia host Peter Maddison and Grand Designs host Kevin McCloud sit down with a cup of tea and an old fashioned slide slow to reminisce about the design features of each of the ten homes, selected from the past six seasons. The design gurus talk cladding, tiles and form, and with whiskey in hand, engage in some gentle banter over each other's take on the architecture of their favourite builds. While the special looks over the past, it also serves as a teaser for the upcoming seventh season.
2 votes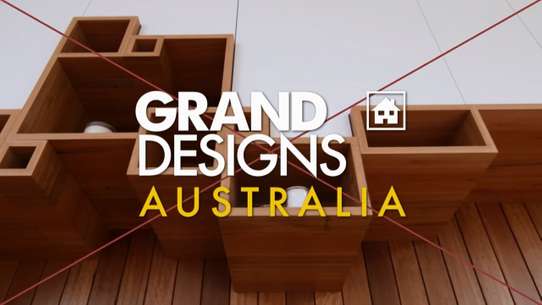 #2 - Coburg, Vic
Season 9 - Episode 8 - Aired May 19, 2021
Marc and Felicity have dreams of building a non-toxic, passive home and after years of work, the unthinkable happens – a fire sweeps through their beloved home just as they are about to move in. Will their dreams be shattered forever?
15 votes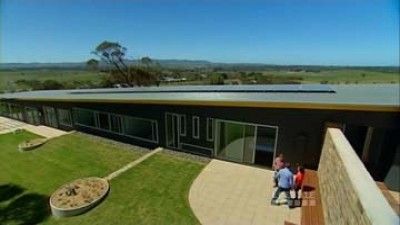 #3 - Barossa Valley Glass House
Season 3 - Episode 7 - Aired Nov 29, 2012
James & Helen plan to capture breathtaking Barossa views in their elegant new home. 60 metres long, 1 room wide and virtually all glass, it looks straightforward on paper. The complicated part is building it.
116 votes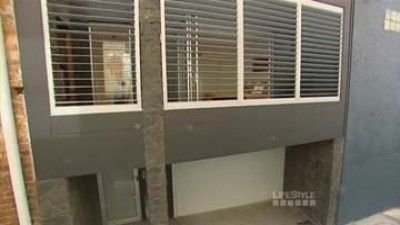 #4 - Annandale Urban House
Season 3 - Episode 6 - Aired Nov 22, 2012
Brett and Rees are the proud parents of three young boys and desperately need more space. They love their inner west community in Sydney's Annandale, so the plan is to build on the small empty allotment behind their apartment. The first sod has barely been turned when one of the heritage buildings on their boundary is in danger of collapsing. Exhausted by ongoing battles and a build that's months behind schedule - will Brett & Rees have enough grit and determination to see their project through to completion?
172 votes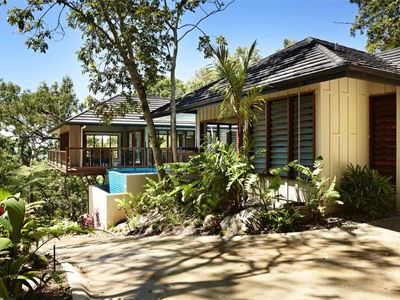 #5 - Trinity Beach Pole House
Season 2 - Episode 5 - Aired May 3, 2012
Daniel Leipnik and Andrew Preston have long cherished the dream of a laid-back, barefoot life in the tropics. And they have found the ideal location at Trinity Beach near Cairns in Far North Queensland. Their ambitious new home will grace a hillside block bordering a World Heritage rainforest and overlooking the Coral Sea. After years planning this grand sea-change, they are ready at last to manage its construction. Their vision is for a classic pavilion-style pole home, nestled in the tree tops. But project managing is tough enough if you're on site… and they're attempting the job from 4,000 kilometres away in Melbourne, plus this is a first time experience for them both. While they believe they've left no stone unturned designing their South Pacific inspired hideaway, they can't escape the challenges of the location. A precarious driveway, tropical downpours and expensive local trades are all threatening to send their budget and schedule spiralling out of control. Between pressing work commitments and the tyranny of distance, these idealists still believe they can pull off the house of their dreams. The question is, can they?
143 votes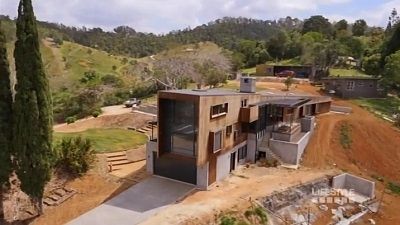 #6 - Brookfield Spotted Gum
Season 5 - Episode 8 - Aired Nov 27, 2014
Millie and Andrew are bringing their dream of life on a farm to fruition, including a home that is unique. Projecting out of the landscape and clad in natural materials, it's a new take on rural living.
62 votes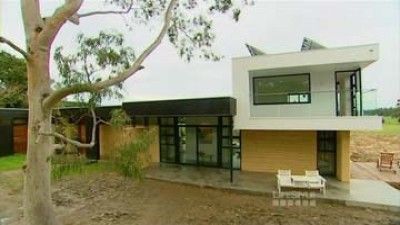 #7 - Balnarring Rammed Earth
Season 3 - Episode 3 - Aired Nov 1, 2012
Eco conscious entertainers Claire and Lisa adore their hobby farming lifestyle on Victoria's Mornington peninsula, but the cute 1930's beach shack they've long shared with two pugs has lost its once savoured charm. They're upgrading and building a sustainable, modernist, entertainers' home that blends sophisticated design elements with rammed earth, recycled materials and raw finishes. It all sounds glamorous and straightforward but with a zero contingency budget what happens when a wet winter meets an insidious clay soil?
172 votes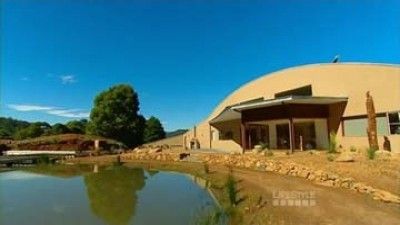 #8 - Warburton Arch House
Season 3 - Episode 4 - Aired Nov 8, 2012
Tyrone & Hailey follow the advice of a feng shui expert or 'energy ecologist' throughout construction of their new house. An owner-built labour of love, their passive solar building has a curved living roof planted with native grasses.
119 votes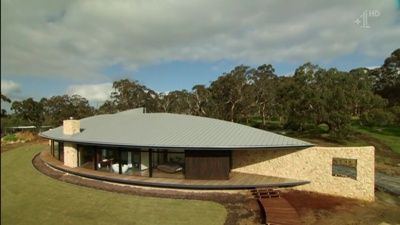 #9 - Kuitpo, SA
Season 6 - Episode 6 - Aired Nov 19, 2015
Nick and Kate take inspiration from their vineyard location for the first build. Their architect designed home in the shape of a leaf, with a spine stone wall running through the middle and comes with a singing studio.
92 votes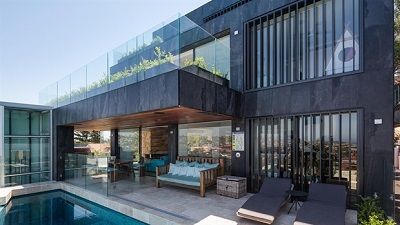 #10 - North Bondi Urban Cliff, NSW
Season 7 - Episode 1 - Aired Apr 27, 2017
Brendan and Penelope dream of a multi-tiered, multi-million dollar home, complete with infinity pool on the side of a cliff in Bondi. But when they constantly change plans, will it ever be finished?
75 votes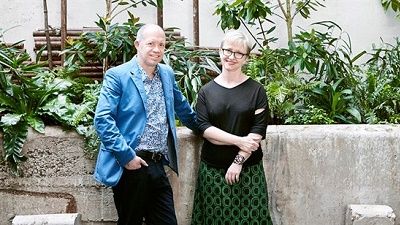 #11 - Northcote Vinegar Factory
Season 6 - Episode 10 - Aired Dec 17, 2015
Owner/Architect Adrian is passionate about sustainable building. He has grand plans for turning his Vinegar Factory inside out by creating a four storey eco-friendly house complete with a series of walled rainforest.
63 votes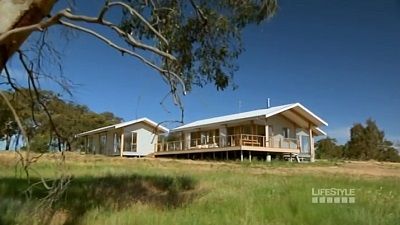 #12 - Faraday Aussie Bush House
Season 5 - Episode 10 - Aired Dec 11, 2014
Before Matt McClelland's wife Anne died six years ago, they'd been looking for a rural property to build on - a place to call home for them and for their four adult children to come to visit. So when Matt stumbled across 40 acres in central Victoria with spectacular views to Mt Alexander's granite hill side, he knew he'd found the spot.
51 votes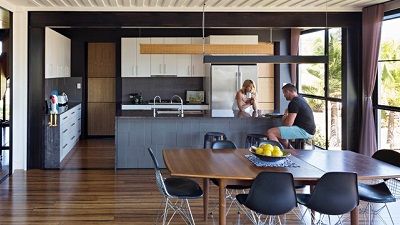 #13 - The Graceville Container House
Season 5 - Episode 1 - Aired Oct 9, 2014
This feisty and resourceful couple decide to trial a whole new way of building, starting with 10, then 20, then 31 steel shipping containers that carpenter Todd, plans to crane into their suburban block, then somehow weld into a flood proof family home - all for just $400,000.
41 votes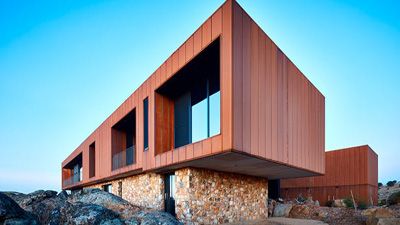 #14 - Euroa, VIC
Season 8 - Episode 1 - Aired Jul 17, 2019
In the bush ranger territory of the Strathbogie Ranges, Eddie and Dot dream of a home with a magnificent 360 degree view. Can they work around the huge granite boulders to achieve their dream?
31 votes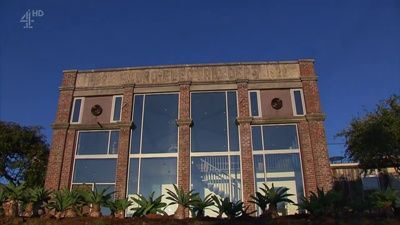 #15 - Launceston, TAS
Season 6 - Episode 5 - Aired Nov 12, 2015
Seasoned renovators Mark and Karen are taking on the challenge of converting a derelict 1920's electricity substation into a cutting edge home - while preserving its history and integrity.
69 votes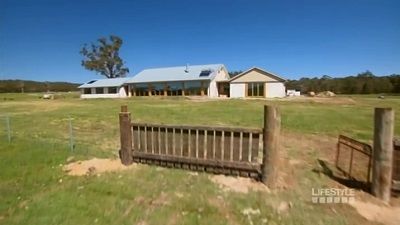 #16 - Pipers Creek Strawbale House
Season 5 - Episode 9 - Aired Dec 4, 2014
Like many people, Dean and Sherril Lamb yearn for a simpler existence, for them and their three children. But unlike most people, they're actually going to try and make it happen. They've sold their successful fruit shop and home in Warragul and bought 40acres in Pipers Creek in country Victoria ….all in the pursuit of total self sufficiency.
31 votes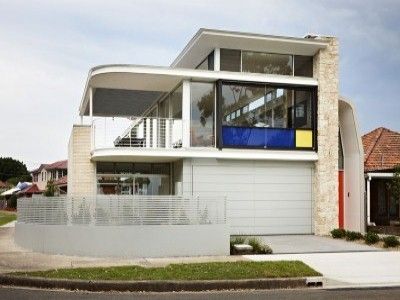 #17 - Five Dock Retro
Season 2 - Episode 3 - Aired Apr 19, 2012
Anne Potter loves all things retro - the fashion, the cars... even the hairstyles. So ten years ago, it was no surprise that she and husband Michael snapped up a modest 60's bungalow overlooking the harbour in Sydney's Five Dock. Since then their family has expanded and with three very active boys, they are really feeling the squeeze so they're tearing down the old house to build their own modern version of a retro home, with curved steel and walls of glass with a hint of Mondrian inspired colour - a complete contrast to the well-kept, more conservative homes that surround them. This is Anne's dream opportunity. As an interior designer by trade, she's keen to be actively involved in creating their special home. But she's been a stay-at-home mum, out of the industry for ten years, and overseeing a house construction is a whole new challenge. Can she keep across the intricacies of the job in between school drop offs, supermarket runs and cooking the dinner?
150 votes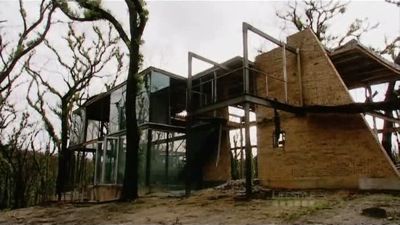 #18 - Bushfire House
Season 1 - Episode 1 - Aired Oct 21, 2010
February 2009. Chris Clarke had just spent two years building his minimalist timber and steel dream home at Callignee in Gippsland when, less than a week after completion, it was burnt to the ground in the devastating Black Saturday bushfires. With nothing remaining but a concrete slab and a burnt out shell Chris was left shattered and numb. After recovering from the initial grief he was determined to re-build and re-use every last salvageable element of the original house. What he creates in the year or so following is simply remarkable. By adding sturdy recycled elements with the latest fire resistant materials, Chris sets out to produce a tough, resilient version of the original home (now dubbed Callignee One). Wearing its embattled past as a badge of honour, will Callignee Two not only face up to the Aussie bush?
286 votes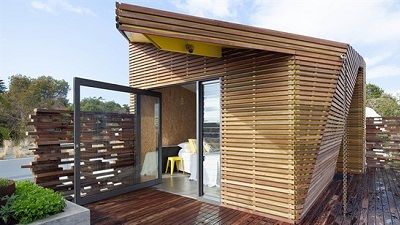 #19 - Claremont Origami
Season 5 - Episode 3 - Aired Oct 23, 2014
Why would an architect at the pinnacle her career and creative powers ditch the drafting desk, don steel cap boots and take up a blowtorch? Because for Ariane Prevost, that's exactly the antidote to a lifetime of designing houses for other people – 102 in fact.
61 votes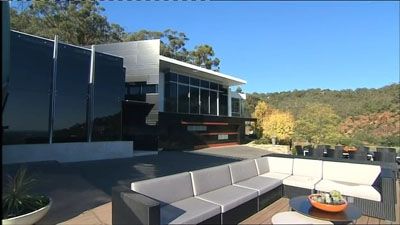 #20 - Torrens Park Modern Mansion
Season 4 - Episode 3 - Aired Oct 24, 2013
Hoteliers Richard and Denise have knocked down the family home in the Adelaide Hills and are re-building an even bigger version, despite the fact their kids are grown. This modern mansion will have all the bells and whistles, amid resort like luxury on 3 tiered acres overlooking Adelaide. But is this unpretentious, likeable couple creating a home or a hotel for themselves? Money may be no object but have they taken on too much?
37 votes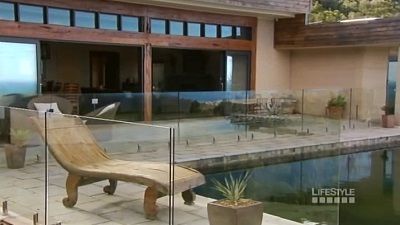 #21 - Foxground Pavilion
Season 5 - Episode 4 - Aired Oct 30, 2014
After 30 years as a civil engineer, Joe Cato has built more roads than the Romans. But a few years ago he and wife Maura made the active decision to slow everything down - to sell their successful construction business, and spend more time with their three children.
64 votes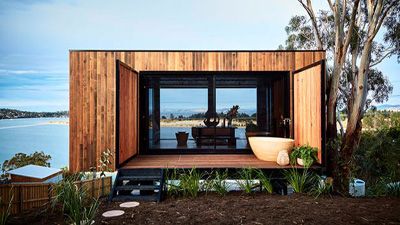 #22 - Lewisham, TAS
Season 8 - Episode 5 - Aired Aug 14, 2019
Alice is a long term fan of the small house movement and on a sloping site facing the Southern Ocean. She's creating a petite 40 square metre pod, offering all she needs and nothing more.
25 votes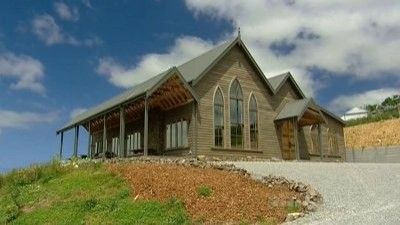 #23 - Fish Creek Church House
Season 1 - Episode 7 - Aired Dec 2, 2010
Nothing like an impulsive act to take you down a path you hadn't expected in life. For engineer Peter Riedel and his interior designer wife Mary, their sudden whim was to purchase an 1870's church for $20,000. It wasn't even upright at the time and all they got was a pile of boards. Still, it captured their imagination and a plan took shape to re-build the church on their property, overlooking Wilsons Promontory and convert it into a house. Like putting together a giant jigsaw puzzle, their biggest challenge is the number of pieces missing.
284 votes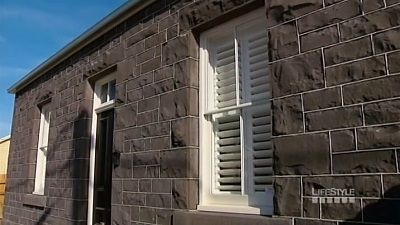 #24 - Williamstown Bluestone
Season 5 - Episode 7 - Aired Nov 20, 2014
Jason and Jennifer's 15- year-old derelict bluestone cottage was left almost frozen in time. They plan to restore it and add a modern, industrial structure that will contrast the heritage frontage.
54 votes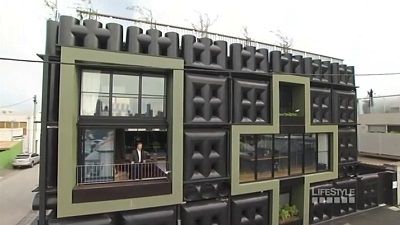 #25 - Port Melbourne Urban Green
Season 5 - Episode 5 - Aired Nov 6, 2014
Ian and Ann are challenging the norms in their suburb to build a modern and sustainable home that is clad in water tanks. It's a game of invention and ingenuity for a $1.8 million investment.
67 votes