The BEST Episodes of Extreme Makeover: Home Edition
Every episode ever - ranked by fan votes!
Last Updated: Dec 30, 2021
The iconic home renovation series Extreme Makeover: Home Edition showcases great stories, inspired volunteers and incredible home renovations for families. Viewers get to follow the team and thousands of volunteers as they complete stunning home overhauls (including interior, exterior and landscaping) for deserving families, all completed in record time while the family is sent away.
Watch Now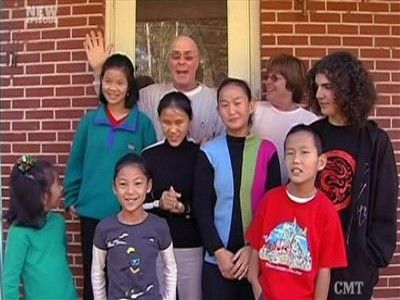 #1 - Kadzis Family
Season 6 - Episode 21 - Aired Apr 5, 2009
Ty takes his team down to Tallahassee, Florida where they are going to help George who is battling with brain cancer. His family have looked after many children with special needs and now he wants to provide his own family with a stable home.
30 votes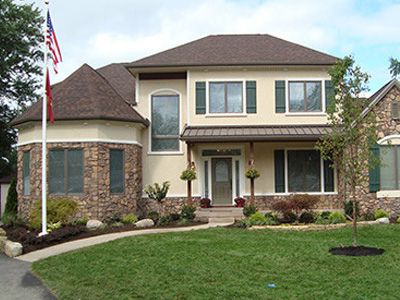 #2 - Frisch Family
Season 6 - Episode 8 - Aired Nov 16, 2008
Ty and his crew set to work on restoring a house that is home to 13 family members, but it can no longer cope with so many people.
36 votes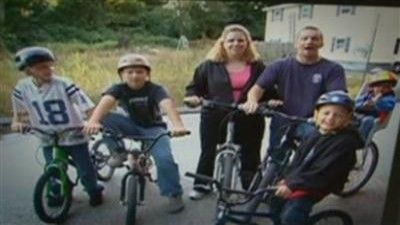 #3 - Voisine Family
Season 5 - Episode 15 - Aired Jan 27, 2008
Manchester, NH The Voisine family's home was destroyed by a flood in 2006. The crew build the family a new home.
1 votes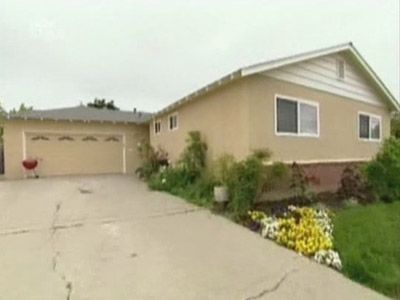 #4 - The Cadigan-Scott Family
Season 1 - Episode 12 - Aired May 23, 2004
Two parents pass away leaving eight kids behind ages 12-23. They have to share a single bathroom. The older ones are left to take care of the younger ones. This is in Livermore, California. In June 2003 Diane died as a result of heart problems. Mark died 16 days later of a heart attack. Their eight kids were left to grieve a double, unbelievable loss. The two oldest siblings moved back home and took legal guardianship of their brothers and sisters, which enabled the family to stay together. Otherwise the kids would have ended up in foster care. The family - Jennifer, 23, Janice, 21, Daniel, 20, Kelly, 20, Rachel, 18, Jackie, 16, Dolly, 14 and twelve-year-old Teresa spent a week at Disney World. On the day of the ""reveal,"" over 3000 people lined the streets to cheer on the Cadigan-Scotts.
37 votes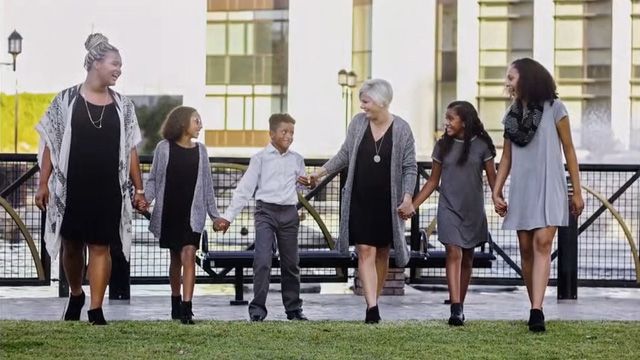 #5 - All in the Mosley Family
Season 10 - Episode 1 - Aired Feb 16, 2020
After welcoming three teens deemed "unadoptable" into her home, a single mom with two kids of her own is forced to move her family into her mom's cramped place. Jesse Tyler Ferguson and the team give them a fresh start in a new house with tons of space.
14 votes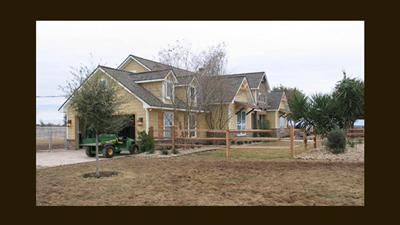 #6 - The DeAeth Family
Season 3 - Episode 15 - Aired Jan 29, 2006
A family who runs an animal rescue organization will have their own home redone by the team.
5 votes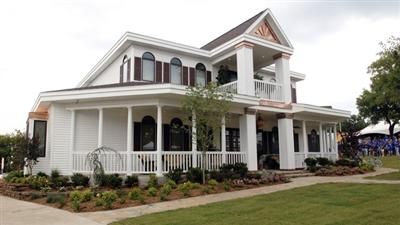 #7 - The Nick Family
Season 3 - Episode 1 - Aired Aug 14, 2005
What started out one night as a beautiful, picture perfect summer evening for Colleen Nick and her children quickly spiraled into a horrible tragedy that would haunt the family and their community forever. Colleen and the kids had traveled to Alma, Arkansas, to watch their friend's son play in a little league game at a brand new ballpark. Several innings into the game, six-year-old Morgan was bored and asked her mom if she could join her friends in catching fireflies. Colleen remembered thinking how happy Morgan looked to be set free. That's the last memory she has of her eldest daughter; Morgan suddenly vanished. A massive manhunt got underway quickly, as this parent's worst nightmare came true.At the time, the Nick family was living 30 minutes away from Alma. When law enforcement officials advised Colleen to stay near the abduction site, she ended up first living out of a fire station and then, later, bought the only house in Alma that she could afford - going to all lengths to b
9 votes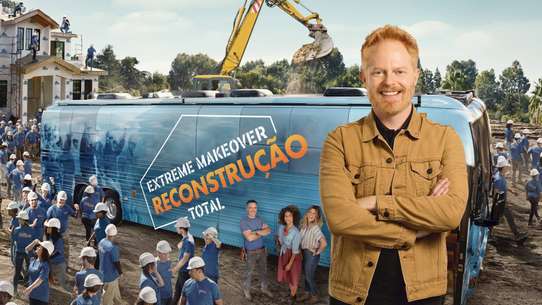 #8 - The Leomiti-Higgins Family
Season 2 - Episode 18 - Aired Mar 27, 2005
In 2004 the mother of Charles, Michael, Sharis, Joshua og Jeremiah Higgins died of breast cancer. 2 months later their father died of heart complications. Then the Leomiti family, right next door, took them all in, but now they're eleven in total. Can the team give them more space?
10 votes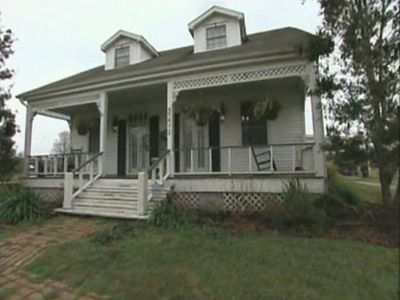 #9 - The Leslie Family
Season 2 - Episode 19 - Aired Apr 3, 2005
After a car crash claims the life of her husband and oldest son, the team makes over the Louisiana home of a widow and her three surviving boys, including a backyard playground built with help from Mat ``the Condor'' Hoffman
10 votes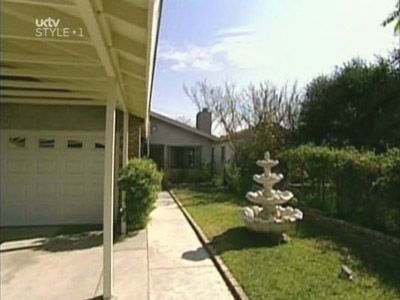 #10 - The Harris Family
Season 1 - Episode 6 - Aired Apr 11, 2004
""Sweet Alice"" Harris is known for her kindness and watchful eye on the neighborhood. Her house went through some floods though and desperately needed a makeover. But, with the show title being Extreme Makeover: Home Edition, they got a great one.
11 votes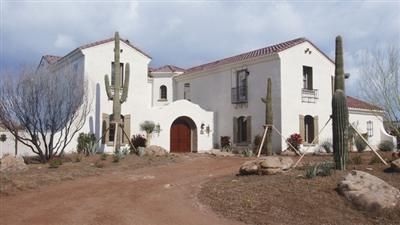 #11 - The Okvath Family
Season 2 - Episode 17 - Aired Mar 13, 2005
The crew decide to help out an eight year old girl suffering from cancer. However, she doesn't want her house made over, she wants to help her friends at her hospital by redecorating the wards there. The crew are so impressed by this, that they decide to rennovate her house without telling the family.
6 votes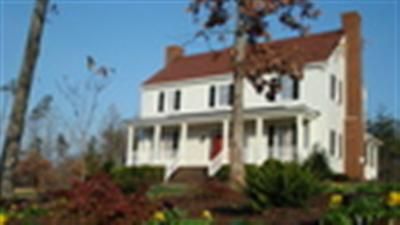 #12 - Lucas Family
Season 5 - Episode 18 - Aired Mar 2, 2008
Cullen, VA -- The team build the Lucas family a new home.
2 votes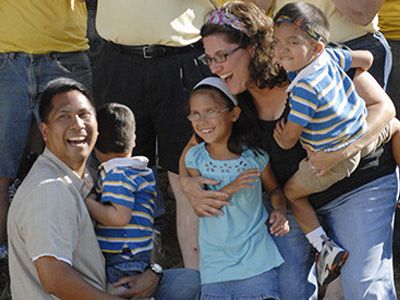 #13 - Martirez/Malek Families
Season 6 - Episode 7 - Aired Nov 9, 2008
Shrewsbury, Missouri (just outside St. Louis) is today's location as Ty makes a home safer for two twins that have birth defects, and they makeover a coffee shop for a man who has cerebral palsy. There are two heroes in this episode. The first is Dawn Martirez who was a much loved Pediactric nurse working with babies and children diagnosed with terminal illnesses. Now she cares for her twin boys. They both have extremely rare genetic conditions. One called 9P minus, and the other is Crouzon Syndrome. The other hero is Sam Malek who has cerebral palsy and employs differently abled individuals to help him in his coffee shop, from which a portion of the profits go to local charities. He hopes that the training will bring some confidence and independence to the people he employs
2 votes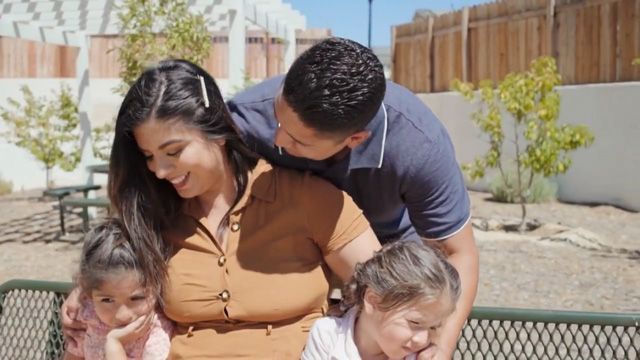 #14 - For Home and Country
Season 10 - Episode 6 - Aired Mar 15, 2020
In a show first, the team surprises two families with a duplex. The military families struggled to adjust to civilian life after active duty, so Jesse and the team enlist volunteers to construct the home in a community built just for veterans.
11 votes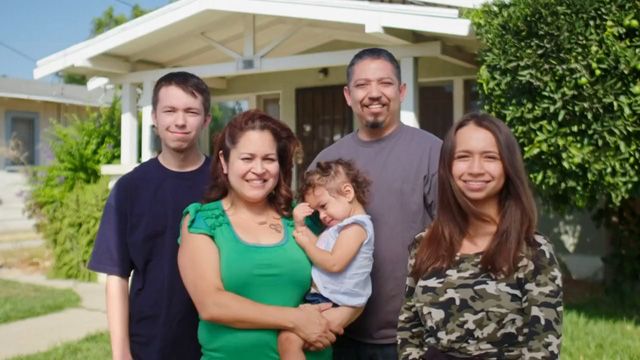 #15 - Serving Those Who Serve Us
Season 10 - Episode 8 - Aired Mar 22, 2020
A family that dedicated their lives to serving the country now serves the less fortunate, but time has not been kind to their 100-year-old Craftsman. It's up to Jesse and the design team to help restore the historical home to its former glory.
6 votes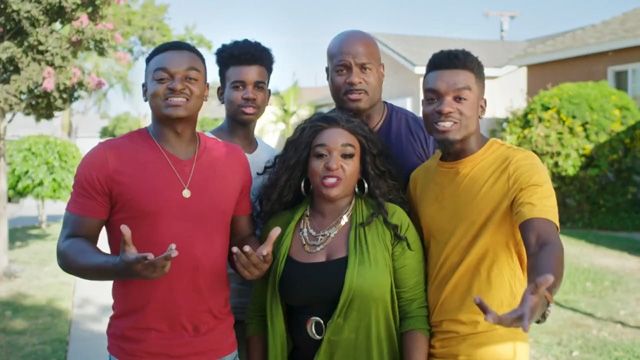 #16 - To Protect, Serve, and Move That Bus
Season 10 - Episode 10 - Aired Apr 5, 2020
A Los Angeles police officer and his family work tirelessly to give back to the homeless population on Skid Row, and their home has become neglected. Jesse and the designers lead a team of volunteers to renovate their home to give them a spa-like retreat.
5 votes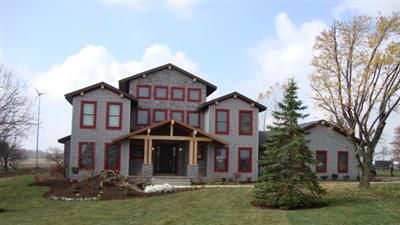 #17 - Cowan Family
Season 7 - Episode 13 - Aired Jan 10, 2010
Bunker Hill, IN is the destination for Ty's team where they are looking to makeover the home of Andy and Heather Cowan. Their daughter Kori became very ill and over time it has gotten worse - thought to be caused by the poor state of their home. Their son Adam has had to move out of the house due to him falling ill as well. Ty looks to put the family back together by giving them a new home.
61 votes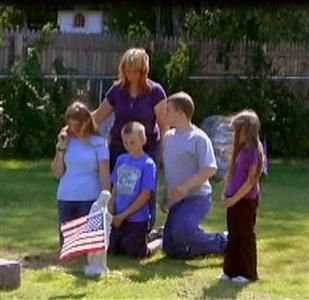 #18 - Girard Family
Season 6 - Episode 15 - Aired Feb 9, 2009
The Girards have always been a helpful family, volunteering whenever possible and both the father and their eldest son where working towards helping the community. Unfortunately they both drowned and their house were burned down in a fire so Ty and the team head down to help out the rest of the family.
32 votes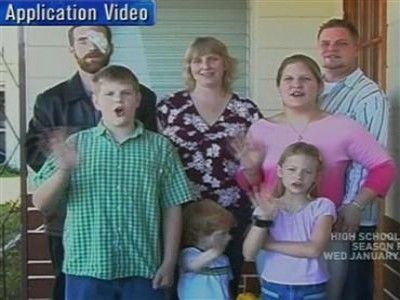 #19 - The Dolan Family
Season 2 - Episode 21 - Aired May 1, 2005
James Dolan, blinded during a shooting at an electronics store where he worked, receives a remodeling of his ranch house into a home more suitable to his needs.
8 votes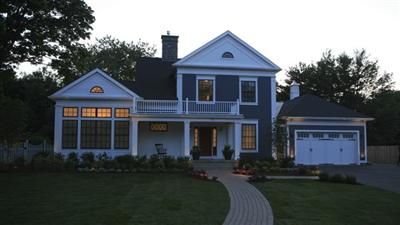 #20 - Hill Family
Season 7 - Episode 3 - Aired Oct 11, 2009
Ty takes the team to Connecticut to repair the home of the Hill Family. The 13 family members are part of their own choir and help to inspire the community. A fire 16 years ago ruined their family home and they have since been unable to find the money to repair to it's former state.
32 votes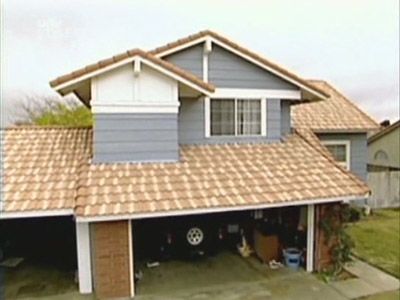 #21 - The Woslum Family
Season 1 - Episode 2 - Aired Feb 22, 2004
When Trent Woslum, a sergeant in the California National Guard, was finally able to buy his family their first fixer-upper home as a Christmas present in 2002, little did he know that by Valentine's Day he would have to leave the house, his wife and three sons behind to serve a tour of duty in Iraq. Unbeknownst to wife Dawna and the three sons — Steven, 12; Nicholas, 7; and Alex, 5, who were sent on vacation to Disneyland for seven days while the house was being transformed, Trent returned home from Iraq.
24 votes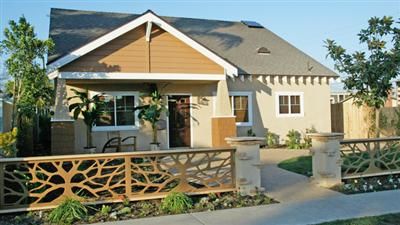 #22 - The Anderson Family
Season 2 - Episode 12 - Aired Jan 16, 2005
For the first time in the history of the popular reality series, design team leader Ty Pennington had to call the vacationing Anderson Family to tell them that the show had missed their deadline to complete the makeover on their home in South Central Los Angeles. In two back-to-back episodes, the team helps a young man whose potential as a professional basketball career was literally shot down. Despite the one day delay, some of the shine on his future, as well as that of his family's, has been restored, thanks to the tireless efforts of the Extreme Makeover: Home Edition team.
15 votes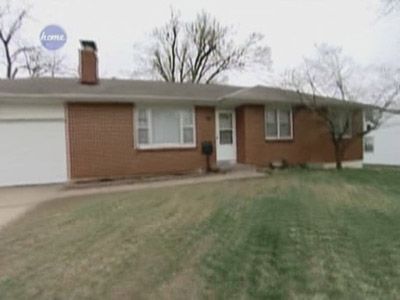 #23 - The Johnson Family
Season 2 - Episode 22 - Aired May 8, 2005
Steve Johnson is a firefighter who helped to save a MAST firefighter from a terrible shooting in Kansas City, MO. The MAST firefighter is the one who nominated Steve to an Extreme Makeover.
7 votes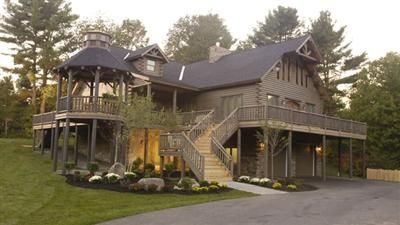 #24 - The Goodale Family
Season 3 - Episode 8 - Aired Nov 13, 2005
Extreme Makeover: Home Edition designers and contractors came to the home of Doug Goodale, a veteran lobster fisherman and his family from Wells Harbor, Maine, with the remarkable news that, in just seven days, they will be able to move back into a finished and completely renovated house.Near the end of the lobstering season a few years ago, Doug Goodale made a decision that would change the lives of his family forever. Looking out at the stormy, choppy waters of Wells Harbor that day, he tried to decide whether to go out to sea or not. If he didn't go, he wouldn't make any money. Needing to provide for his family, he pushed his boat out into the water at dead low tide.When he reached his first trap and started pulling up his catch, a huge wave hit the boat, creating a slack in the rope which then spooled around the drum. A veteran fisherman, Doug knew to turn off the drum's motor and untangle the rope, but as he reached in to turn it off, the sleeve of his oilskin got caught i
7 votes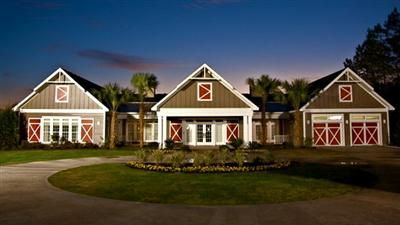 #25 - Suggs Family
Season 7 - Episode 21 - Aired Apr 11, 2010
The team heads to Loris, SC to rebuild the home of Amanda and Derrick Suggs. Amanda has spent her life looking after her siblings and has only recently been able to get a good education. Derrick has helped look after them and also to help bring the local community closer to the police force by creating schemes to give them a better image.
31 votes
Want to see where all
209
episodes of Extreme Makeover: Home Edition rank?
Join Episode Ninja Pro
$5 monthly/$50 annually