The BEST Episodes of Extreme Makeover: Home Edition
Every episode ever - ranked by fan votes!
Last Updated: Nov 22, 2019
In a race against time on a project that would ordinarily take four months to achieve, a team of designers, 100 workmen and even the neighbors, have just seven days to completely renovate an entire house " every single room, plus the exterior and landscaping. Along with Ty Pennington, the other members of the design team that work their creative magic on the homes are Constance Ramos, Preston Sharp, Michael Moloney, Paul Dimeo, Tracy Hutson, Eduardo Xol, Ed Sanders, and Paige Hemmis To get the job done, they're going to have to cooperate with each other " a hard thing to do when they don't always even like each other. Tensions flare as tastes are disputed and the deadline approaches ¦ can they get the job done?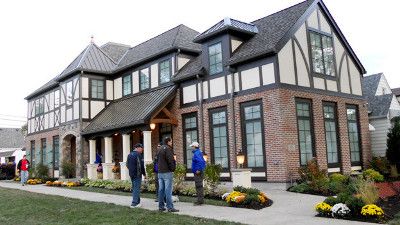 #1 - Anderson Family
Season 8 - Episode 9
Andre and Jasmine Anderson are both blind because of their diabetes. That hasn't ever slowed them down; as they are they are the driving force behind the Disability Awareness Center in their hometown of Maple Heights, Ohio. They have two sons: 13-year-old Jaison (who is hearing impaired) and 7-year-old Jahzion. They live in a cramped, structurally-dangerous home with their trusty guide dog, Valentine. Well, that dangerous home is about to become a "smart" house once Ty and the Extreme Team roll into town.
7 votes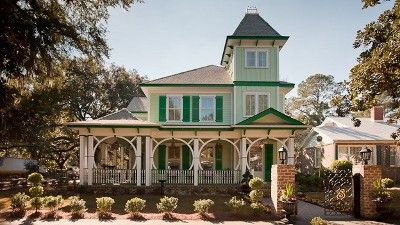 #2 - Simpson Family
Season 8 - Episode 13
Ty and the team head south to Savannah where the Simpson family is in dire need of a brand new home. Carmen and Jim Simpson have three beautiful kids. Their son, Isaac, is eight. Daughter, Katelyn, is four. Youngest son, Zoe, is two. Zoe has had a slew of medical problems from the moment he was born. He wasn't even supposed to live. Thankfully, Zoe didn't know that. His heart never even skipped a beat when doctors took him off the respirator. He was called the Miracle Baby! And even though Zoe is an incredible boy, he still needs a lot of assistance. His family needs help in the form of a new home. Well, help is on the way!
6 votes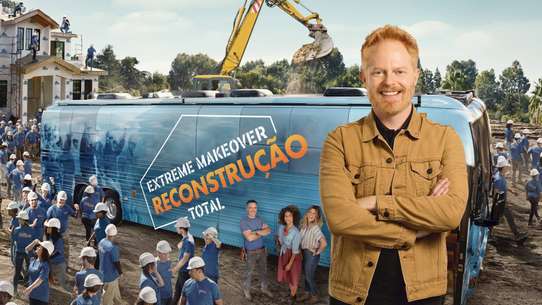 #3 - The Leomiti-Higgins Family
Season 2 - Episode 18
In 2004 the mother of Charles, Michael, Sharis, Joshua og Jeremiah Higgins died of breast cancer. 2 months later their father died of heart complications. Then the Leomiti family, right next door, took them all in, but now they're eleven in total. Can the team give them more space?
9 votes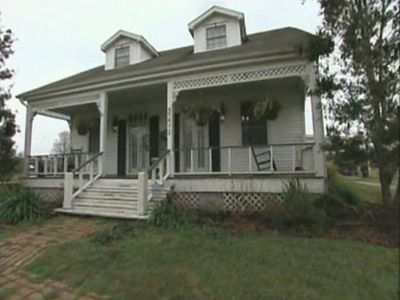 #4 - The Leslie Family
Season 2 - Episode 19
After a car crash claims the life of her husband and oldest son, the team makes over the Louisiana home of a widow and her three surviving boys, including a backyard playground built with help from Mat ``the Condor'' Hoffman
9 votes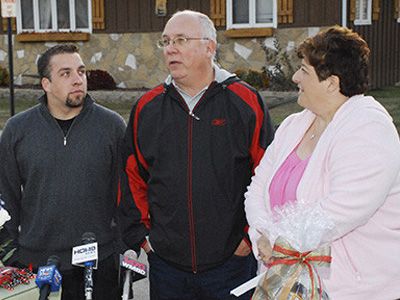 #5 - Grys Family
Season 6 - Episode 12
Ty and the gang travel to Pekin, Illinois to provide a better home for a family whose youngest son is afflicted with brittle bones disease.
3 votes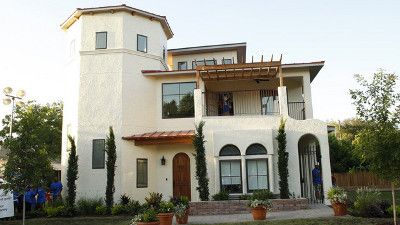 #6 - Johnson Family
Season 8 - Episode 3
Cedric the Entertainer, Tommy Davidson, Ralphie May, Paul Rodriguez and Brooklyn Decker help the makeover team renovate the home of a couple whose marriage seminars keep children from growing up in broken homes.
6 votes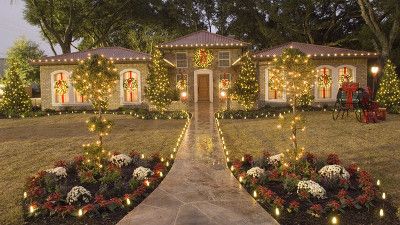 #7 - Gaston Family
Season 8 - Episode 10
Ty and the team rebuild a home for a cheerleading coach who left college to care for his family after the death of his mother; singer Mariah Carey and Olympian Dominique Dawes make special appearances.
9 votes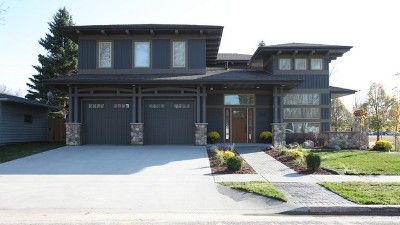 #8 - Grommesh Family
Season 8 - Episode 11
The team builds a handicapped accessible home for the family of a wheelchair-bound 10-year-old; the old home, moved to a new location, will house another family.
8 votes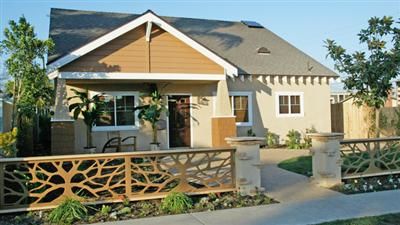 #9 - The Anderson Family
Season 2 - Episode 12
For the first time in the history of the popular reality series, design team leader Ty Pennington had to call the vacationing Anderson Family to tell them that the show had missed their deadline to complete the makeover on their home in South Central Los Angeles. In two back-to-back episodes, the team helps a young man whose potential as a professional basketball career was literally shot down. Despite the one day delay, some of the shine on his future, as well as that of his family's, has been restored, thanks to the tireless efforts of the Extreme Makeover: Home Edition team.
14 votes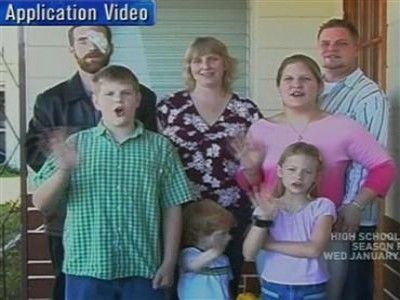 #10 - The Dolan Family
Season 2 - Episode 21
James Dolan, blinded during a shooting at an electronics store where he worked, receives a remodeling of his ranch house into a home more suitable to his needs.
7 votes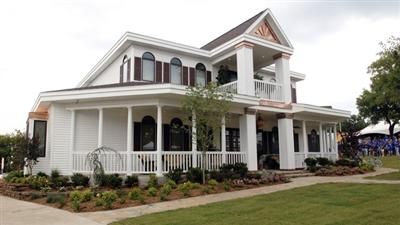 #11 - The Nick Family
Season 3 - Episode 1
What started out one night as a beautiful, picture perfect summer evening for Colleen Nick and her children quickly spiraled into a horrible tragedy that would haunt the family and their community forever. Colleen and the kids had traveled to Alma, Arkansas, to watch their friend's son play in a little league game at a brand new ballpark. Several innings into the game, six-year-old Morgan was bored and asked her mom if she could join her friends in catching fireflies. Colleen remembered thinking how happy Morgan looked to be set free. That's the last memory she has of her eldest daughter; Morgan suddenly vanished. A massive manhunt got underway quickly, as this parent's worst nightmare came true.At the time, the Nick family was living 30 minutes away from Alma. When law enforcement officials advised Colleen to stay near the abduction site, she ended up first living out of a fire station and then, later, bought the only house in Alma that she could afford - going to all lengths to b
7 votes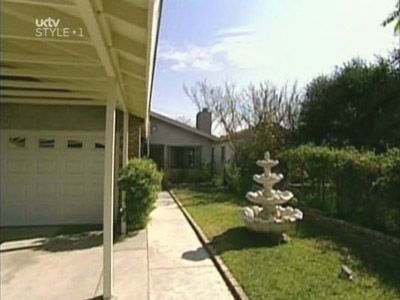 #12 - The Harris Family
Season 1 - Episode 6
""Sweet Alice"" Harris is known for her kindness and watchful eye on the neighborhood. Her house went through some floods though and desperately needed a makeover. But, with the show title being Extreme Makeover: Home Edition, they got a great one.
10 votes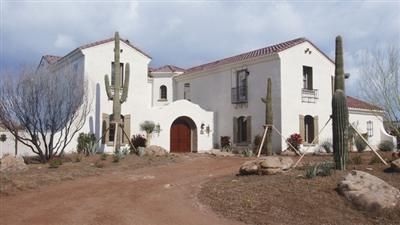 #13 - The Okvath Family
Season 2 - Episode 17
The crew decide to help out an eight year old girl suffering from cancer. However, she doesn't want her house made over, she wants to help her friends at her hospital by redecorating the wards there. The crew are so impressed by this, that they decide to rennovate her house without telling the family.
5 votes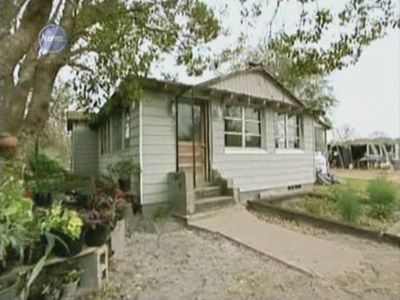 #14 - The Harvey Family
Season 2 - Episode 20
The Harvey family living in hurricane ravished Florida, are living in a termite infested home with water logged ceilings. Mr Harvey, having been diagnosed with adult epilepsy, cannot work. His wife has to pick up the burden by working 2 jobs. Mr Harvey works by helping his neighbors with odd jobs pro bono. His college age son moves back into the home to help with the bills. The Harveys apply to EM-HE and Ty Pennington and ABC come to the rescue
5 votes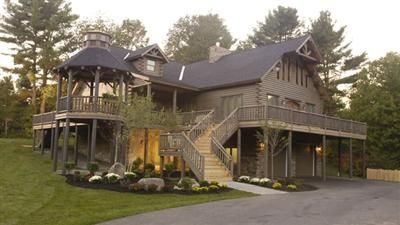 #15 - The Goodale Family
Season 3 - Episode 8
Extreme Makeover: Home Edition designers and contractors came to the home of Doug Goodale, a veteran lobster fisherman and his family from Wells Harbor, Maine, with the remarkable news that, in just seven days, they will be able to move back into a finished and completely renovated house.Near the end of the lobstering season a few years ago, Doug Goodale made a decision that would change the lives of his family forever. Looking out at the stormy, choppy waters of Wells Harbor that day, he tried to decide whether to go out to sea or not. If he didn't go, he wouldn't make any money. Needing to provide for his family, he pushed his boat out into the water at dead low tide.When he reached his first trap and started pulling up his catch, a huge wave hit the boat, creating a slack in the rope which then spooled around the drum. A veteran fisherman, Doug knew to turn off the drum's motor and untangle the rope, but as he reached in to turn it off, the sleeve of his oilskin got caught i
5 votes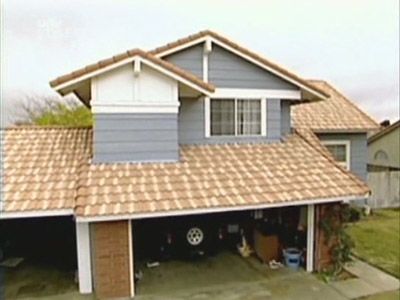 #16 - The Woslum Family
Season 1 - Episode 2
When Trent Woslum, a sergeant in the California National Guard, was finally able to buy his family their first fixer-upper home as a Christmas present in 2002, little did he know that by Valentine's Day he would have to leave the house, his wife and three sons behind to serve a tour of duty in Iraq. Unbeknownst to wife Dawna and the three sons — Steven, 12; Nicholas, 7; and Alex, 5, who were sent on vacation to Disneyland for seven days while the house was being transformed, Trent returned home from Iraq.
23 votes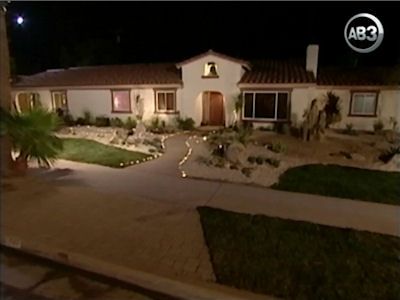 #17 - The Grinnan Family
Season 2 - Episode 4
A girl named Hannah has a weak immune system and had a heart transplant at only 11 days old. She has to take $1,000 medicine every day and that is what weakens her immune system. While the family vacations in San Diego, the team works hard to build a better home and environment for the Grinnan family. And surprise surprise! Lee Ann Womack performs at the end for the family!
12 votes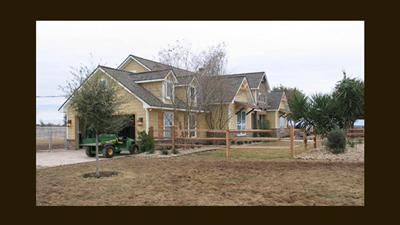 #18 - The DeAeth Family
Season 3 - Episode 15
A family who runs an animal rescue organization will have their own home redone by the team.
4 votes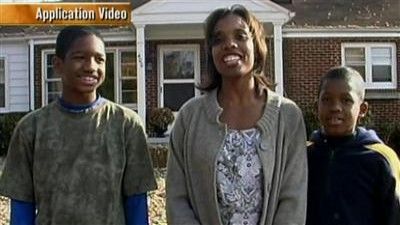 #19 - The Crawford Smith Family
Season 3 - Episode 16
In back to back episodes the design team heads to Virginia to help the Crawford Smiths, a family affected by multiple sclerosis. As well Actress-dancer Debi Allen pays a visit.
4 votes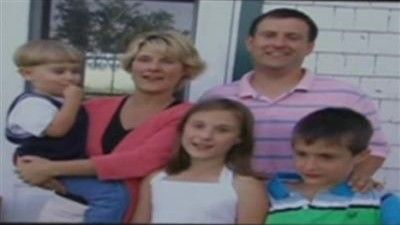 #20 - Ray-Smith Family
Season 5 - Episode 12
Milbridge, ME The team renovate Brittany Ray and Ron Smith's home, which they claim is haunted.
4 votes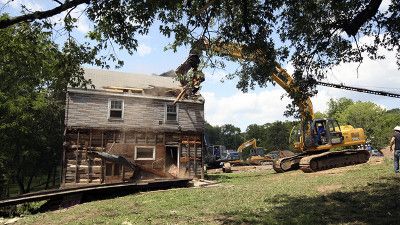 #21 - Urban Family
Season 8 - Episode 5
The Extreme Team is off to Hamburg, Pennsylvania to meet Trisha Urban, who was blindsided by the untimely death of her husband. Trisha is looking to turn the page and move forward with her one-year-old daughter, Cora. She's been trying to turn the tragedy of her husband's death into a positive through work with the American Heart Association. This is one special lady. Leigh Anne Tuohy knows a little something about "The Blind Side" of life. She's onboard as the newest permanent member of the design team. Can she help make Trisha's longtime dream of turning their 300-year-old crumbling cabin into a fairy tale home come true? Let's find out!
4 votes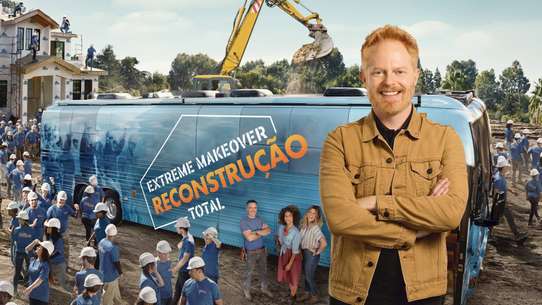 #22 - Gibbs Family
Season 9 - Episode 13
Ty and the team head to Fayette County, Iowa to surprise the Gibbs family! Audrey Gibbs is a mother, a widow, a farm owner and a maternal optimist who won't let anything stop her from raising her six children, not even her blindness and her battle with a potentially fatal condition. The Gibbs family own and live on a farm which they rent portions of to local farmers for additional income. Their farmhouse is in need of significant repair, with no working toilet, a ceiling that's caving in and a layout that doesn't work for the family at all--especially for Audrey, if she loses her eyesight completely. The family needs help. Well, help is on the way!
4 votes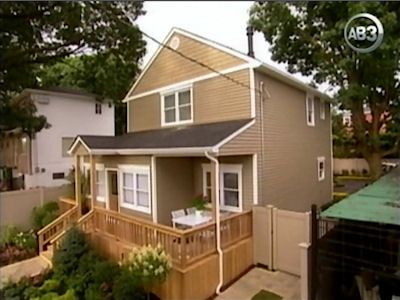 #23 - The Ali Family
Season 2 - Episode 6
Two boys, Paul and Kuran, were born to a crack-addicted mother. Lucy Ali adopted them as infants so she could give them a better life. As the boys were getting older, she decided it was time to expand the home. She gave a large sum of money to a contractor to add on, but he basically ran off with the money. Can EM:HE do what the con-artist didn't?
11 votes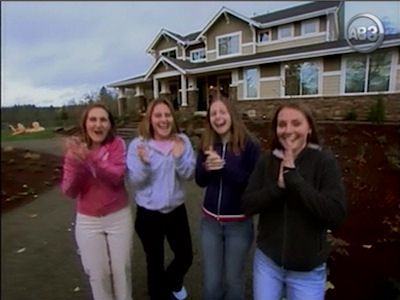 #24 - The Dore Family
Season 2 - Episode 11
As a struggling widow of three daughters, Roseanne Dore is no stranger to hardship. The family was dealt a tremendous blow when their Kingston, Washington home, originally built by Roseanne and her husband, burned to the ground in March 2004. Following the devastating news of the fire, Roseanne found out that their home insurance policy lapsed when their agent retired. The structure was uninhabitable. While figuring out what to do, Roseanne moved her three daughters into a half-built, backyard utility shed that had no plumbing, electricity or running water.While living in the makeshift shelter, Roseanne's daughters - Jessica, 21, Sarah, 17 and Aariel, 13 -- went to friends' houses to shower. The entire family was stuck using an old doorless outhouse on the two-and-a-half acre property. One of the family's only wishes for their new home was to have indoor plumbing and bedrooms.When not cooking on an outdoor propane camp stove, these ladies took inside to the shed to prepare food. Desp
14 votes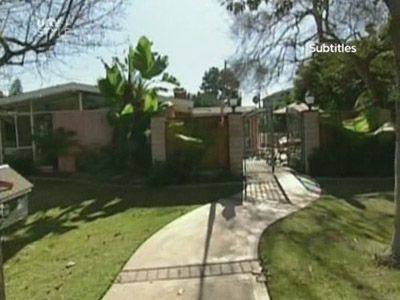 #25 - The McCrory Family
Season 1 - Episode 5
The McCrory Family is very large. They were living in a very small house. With two sons already, they found out the were going to get triplets. Can EM:HE give them a bigger home for their children?
10 votes