The BEST Episodes of Queer Eye
Every episode ever - ranked by fan votes!
Last Updated: Nov 19, 2019
In a time when America stands divided and the future seems uncertain, a team of five brave men will try to bring us closer together with laughter, heart, and just the right amount of moisturizer. The Emmy Award winning Queer Eye is back and ready to Make America Fabulous Again. With a new Fab 5 and the show's toughest missions to date, Queer Eye moves from the Big Apple to turn the red states pink... one makeover at a time.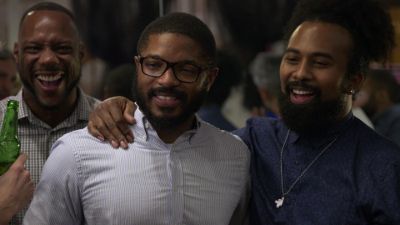 #1 - To Gay or Not Too Gay
Season 1 - Episode 4
An emotional makeover helps the self-proclaimed "Straightest Gay Guy in Atlanta" come out to his stepmother and make peace with his past.
191 votes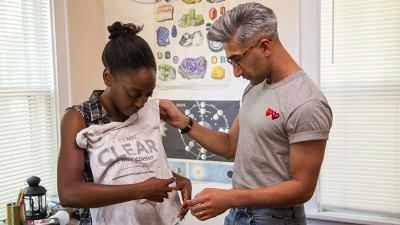 #2 - Black Girl Magic
Season 3 - Episode 5
A young lesbian struggling with her identity opens her heart to let people in, only to discover she's much stronger than she realized.
110 votes
Writers: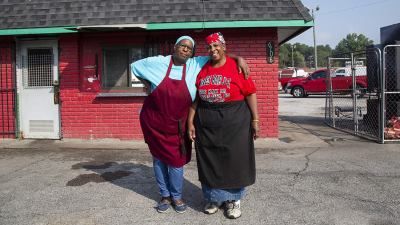 #3 - Jones Bar-B-Q
Season 3 - Episode 3
They've built a business on slow-cooked barbecue -- and a secret sauce. Now these hardworking sisters are finally getting the break they deserve.
118 votes
Writers: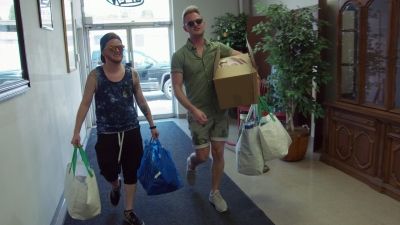 #4 - Sky's the Limit
Season 2 - Episode 5
The Fab Five help a transgender man who's recovering from top surgery throw a party to thank his friends who've shown unconditional love and support.
122 votes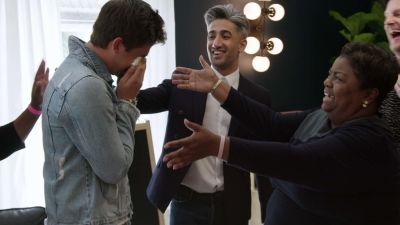 #5 - God Bless Gay
Season 2 - Episode 1
A devoutly religious woman with a gay son and a giving heart gets a new look -- and a makeover for her church's new community center.
172 votes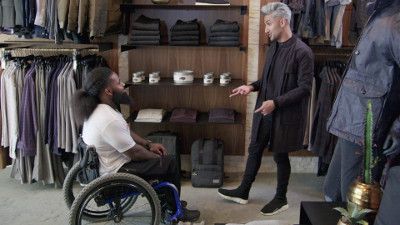 #6 - Disabled but Not Really
Season 4 - Episode 2
A former bad boy who turned his life around after becoming paralyzed gets a wheelchair-accessible home and a new image to match his positive outlook.
100 votes
Writers: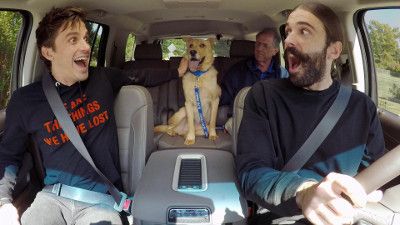 #7 - On Golden Kenny
Season 4 - Episode 5
The Fab Five help a kind but lonely bachelor find unconditional love and get his dusty home ready for visitors, the first guests he's had in years.
87 votes
Writers: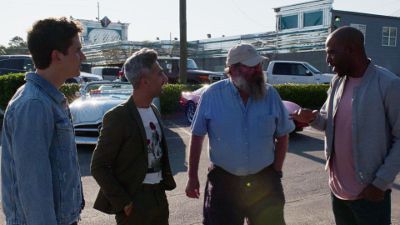 #8 - You Can't Fix Ugly
Season 1 - Episode 1
A lonely dump-truck driver with a big ol' heart goes from "ugly" to unbelievable and learns how to reverse years of bad habits.
244 votes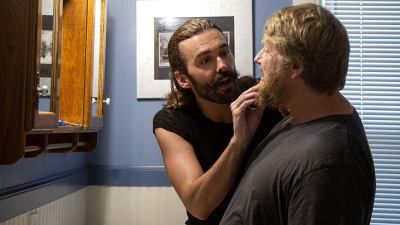 #9 - Elrod & Sons
Season 3 - Episode 6
A still-grieving single father whose wife died of cancer vows to honor her memory by moving forward with their two young sons.
99 votes
Writers: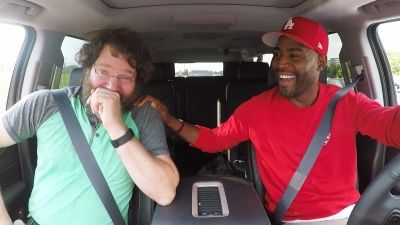 #10 - A Decent Proposal
Season 2 - Episode 2
A scraggly film buff reboots his life -- and his nonexistent grooming habits -- to give his girlfriend an award-worthy marriage proposal.
144 votes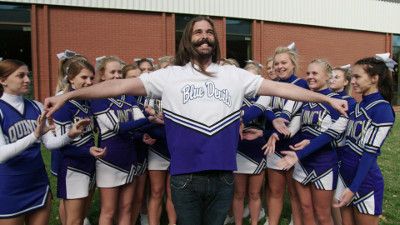 #11 - Without Further Ado
Season 4 - Episode 1
Jonathan returns to his hometown to make over his high school music teacher, a selfless educator whose fiery red mullet hasn't changed in 30 years.
102 votes
Writers: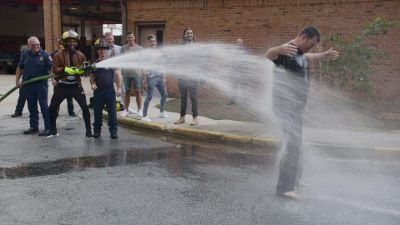 #12 - Hose Before Bros
Season 1 - Episode 8
A selfless firefighter jumps at the chance to revamp his image and give his fire station a sleek, new look just in time for a community fundraiser.
142 votes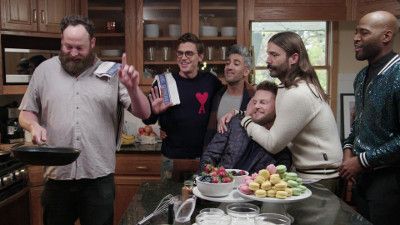 #13 - Stoner Skates By
Season 4 - Episode 3
His 10-year-old daughter calls him a "man child." But can this larger-than-life single dad grow up and become the adult she needs him to be?
89 votes
Writers: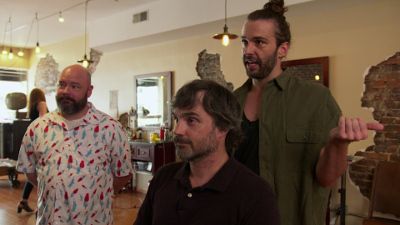 #14 - Camp Rules
Season 1 - Episode 5
The Fab Five pull off a miracle with a devoutly Christian father of six by redesigning his tiny home and giving his bride the reception she never had.
165 votes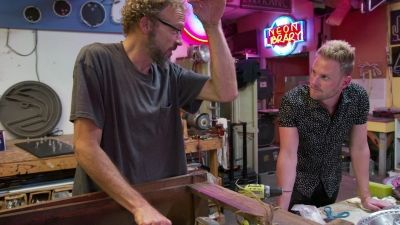 #15 - The Handyman Can
Season 2 - Episode 4
A free-spirited Mr. Fix-It who lives for Burning Man makes big changes to prepare for a cross-country move. But his best friend doesn't want him to go.
119 votes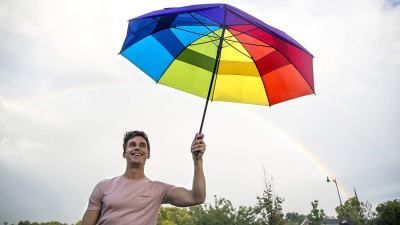 #16 - Baby on Board
Season 3 - Episode 8
Asking for help is hard for this serial procrastinator. But with his house in disarray -- and a baby on the way -- it's time to step up.
87 votes
Writers: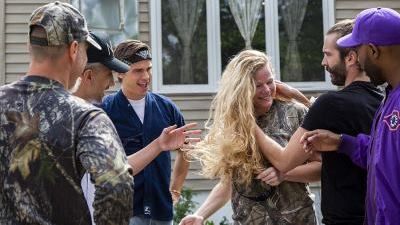 #17 - From Hunter to Huntee
Season 3 - Episode 1
She can hunt, fish and grow her own food. But this self-sufficient woman needs help when it comes to crafting a look that's both womanly and powerful.
118 votes
Writers: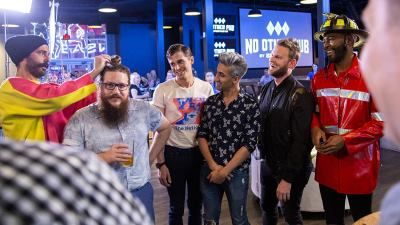 #18 - When Robert Met Jamie
Season 3 - Episode 4
With his wedding just days away, a self-deprecating groom must learn to love himself before he's ready to walk down the aisle.
108 votes
Writers: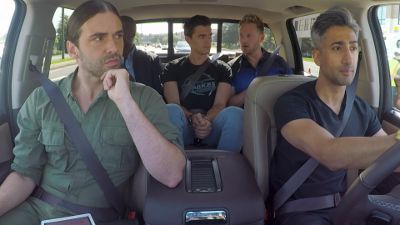 #19 - Saving Sasquatch
Season 1 - Episode 2
He's drowning in dog hair and prefers to keep his friends at a distance. But this self-deprecating app builder is finally ready to let folks in.
181 votes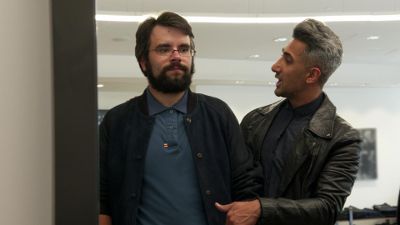 #20 - Below Average Joe
Season 1 - Episode 7
A subdued stand-up comic who lacks self-confidence after a major weight loss is swimming in big, baggy clothes. And he still lives with his parents.
148 votes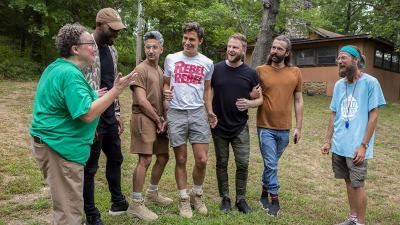 #21 - Lost Boy
Season 3 - Episode 2
The Fab Five go back to camp to help a scraggly outdoorsman put down roots and create a cool home for his teenage son.
113 votes
Writers: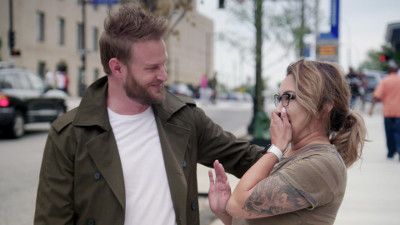 #22 - A Tale of Two Cultures
Season 4 - Episode 6
A proud Chicana woman and arts advocate trades her dated locks for a polished look that gives her the confidence to talk publicly about her passions.
82 votes
Writers: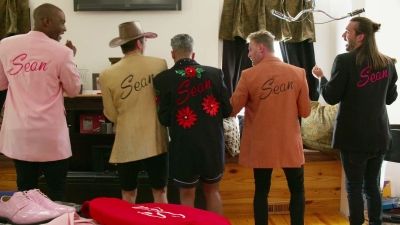 #23 - Bedazzled
Season 2 - Episode 7
He's a singer, songwriter and pianist who's only 18. But he dresses like he's decades older, thanks to a godmother who's done everything for him.
115 votes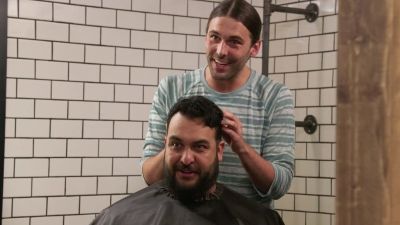 #24 - Unleash the Sexy Beast
Season 2 - Episode 3
A married bartender and father of two who lives like a messy bachelor needs to pull it together in time for a parent-teacher mixer.
111 votes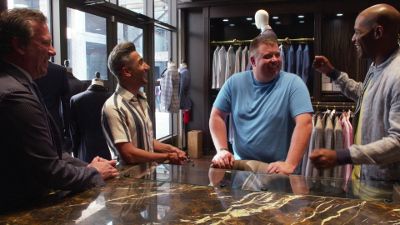 #25 - Dega Don't
Season 1 - Episode 3
A NASCAR enthusiast and former Marine known for his wild parties and crazy costumes makes an effort to dress up and connect with his family.
172 votes