The Best Episodes of Fist of the North Star
Last Updated: Oct 31, 2018
Kenshiro is the sole heir of the deadly 2000 year old martial art, Hokuto Shinken. He is on a quest for vengeance after being betrayed by a former friend, Shin, who mutilates Ken's body and steals his girlfriend Julia. Bandits and rival martial artists await him in a post-apocalyptic wasteland. Known as 北斗の拳 (Hokuto No Ken) in Japan, Ken le Survivant in France and Quebec and Ken il Guerriero in Italy. First Opening song: Ai o Torimodose Second Opening song: Tough Boy Closing song: Love Song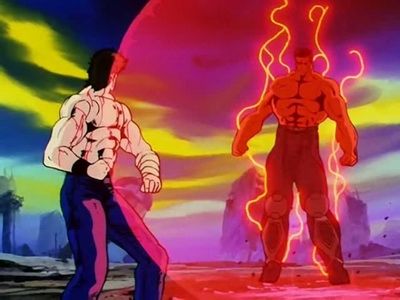 #1 - Conclusion of the Final Chapter - Now Revealed!! The 2000 Year History of the North Star!!
Season 4 - Episode 27
A recap of Kenshiro's history from the day he first met Yuria as a child at the North Star Mind and Body Training Ground to his final battle against his eldest brother Raoh.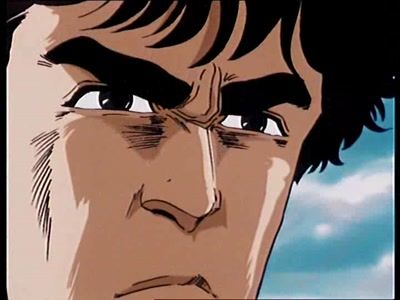 #2 - The Savior Comes From the North!!
Season 5 - Episode 3
An innocent woman is mistaken for Lin and is sentenced for public execution by General Bask in an attempt to demoralize the North Star Army. The real Bat and Lin attempt to risk their lives until a familiar face arrives to intervene.
Watch on Amazon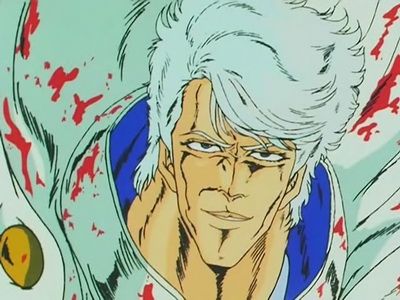 #3 - Conclusion of Part Three: Let the New Age Awaken! The Wolf's Howl Moves the Heaven!!
Season 3 - Episode 20
Ken sets foot into Ryuga's lair, determined to save Toki and finish his battle with Ryuga once and for all.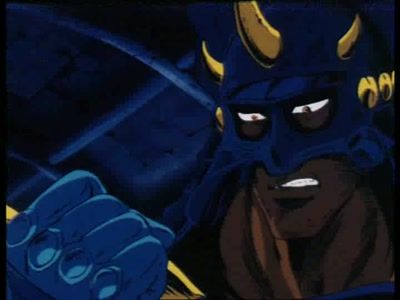 #4 - Kaioh's Declaration of Victory! The Phantom of the North Star Attacks!!
Season 6 - Episode 16
Watch on Amazon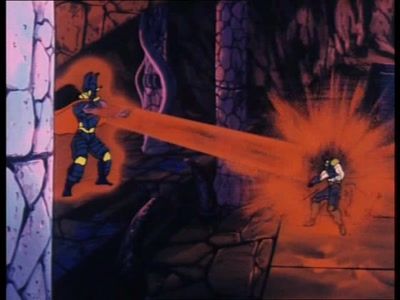 #5 - The Seal of the Devil! 2000 Year Tragedy of the North Star is Revealed
Season 6 - Episode 13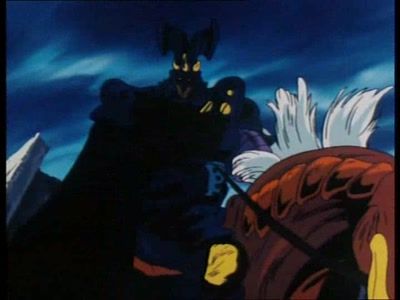 #6 - Announcing the Creator of the New Century! My Name is Demon Kaioh!!
Season 6 - Episode 12
Watch on Amazon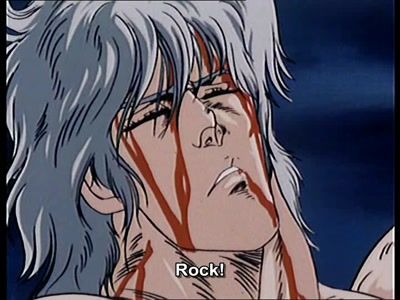 #7 - Rock's Message of Death! Kenshiro, Hang on to Your Friend's Life!!
Season 6 - Episode 11
Watch on Amazon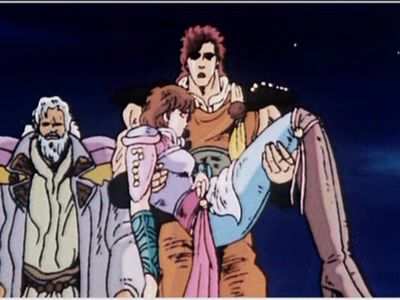 #8 - The Final Episode: Farewell, Kenshiro! Farewell, the Divine Fist of the North Star!!
Season 6 - Episode 30
Watch on Amazon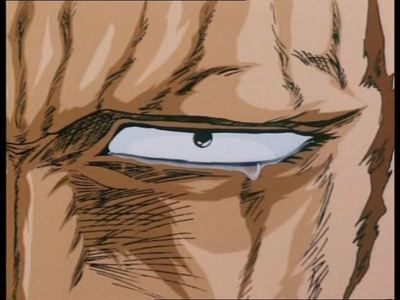 #9 - The Tyrant Hyoh and His Sorrowful Aide! Who Will Stop Him Now?!
Season 6 - Episode 20
Watch on Amazon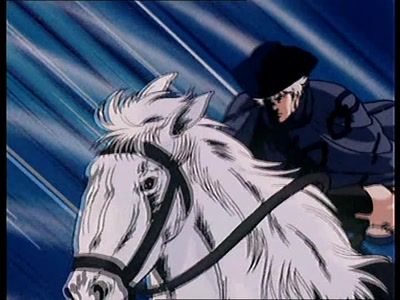 #11 - Rock, The Hero on Horseback! I Don't Believe in Kenshiro!!
Season 6 - Episode 9
Watch on Amazon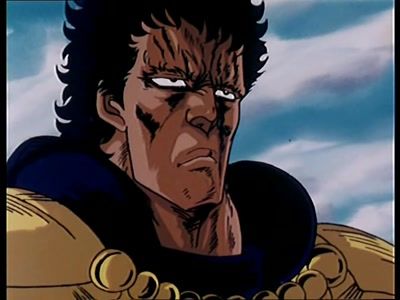 #12 - The Legend of the Savior of Asura! His Name is Raoh!!
Season 6 - Episode 6
Watch on Amazon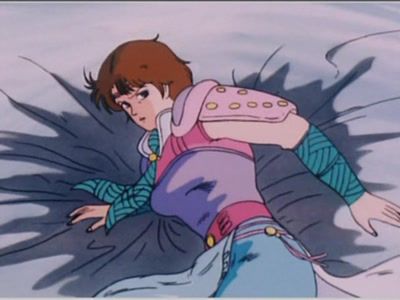 #13 - The North Star on the Brink of Death! Kaioh Reaches Out for the Celestial Emperor!!
Season 6 - Episode 22
Watch on Amazon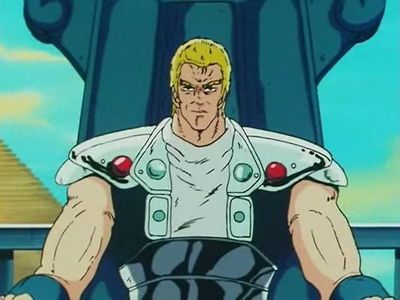 #14 - A Young Hero Challenges His Fate! Scream From Your Soul Shall Move The Heavens!!
Season 3 - Episode 6
Defeated by Souther, Ken is captured so he could be used as a sacrifice for the completion of Souther's Holy Cross Mausoleum. However, Shu's young son Shiva sets off to infiltrate Souther's lair and save Ken, even at the cost of his own life.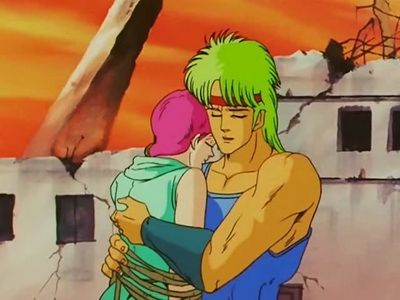 #15 - Forgive Me, My Sister! I Am Destined to Clash With The North Star!!
Season 3 - Episode 18
Ryuga challenges Kenshiro to test his strength, but Ken is unwilling to fight back.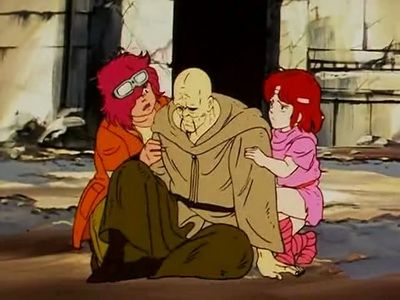 #16 - The Burning Crimson Brigade! Shuren is Drenched in Tears of Flame!!
Season 4 - Episode 4
Vowing to avenge his brother star's death, Shuren lights a funeral pyre for Hyui and burns down his home castle, leaving him and his Crimson Army with no home to return to, while Kenshiro goes after Morgan, the chief of Ken-oh's vanguard force, for destroying Bato's buggy.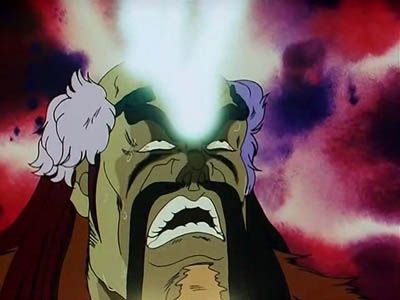 #17 - It's Too Late to Beg for Mercy! Go to Hell, Boss Fang!
Season 2 - Episode 7
Ken and Rei defeat the Fang Clan and rescue women. After to Mamiya's village, Airi regains her eyesight and reveals that the man who kidnapped her wore a metal helmet. Elsewhere, a vicious gang leader with seven scars on his chest is terrorizing a village, claiming to be Kenshiro himself.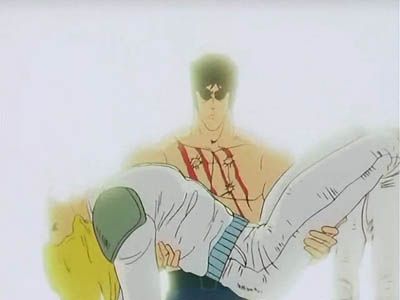 #18 - Conclusion of Part One: Yuria, Forever... and Shin!
Season 1 - Episode 22
With Southern Cross left in ruins following Barcom's revolt, Shin is left by himself in his own palace, protected by the few followers he still has left. Ken confronts Shin for the first time in a year and defeats him, only to learn that Yuria has already killed herself.
Watch on Amazon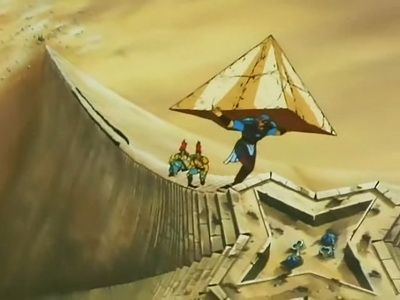 #19 - Run Kenshiro! Another Comrade is About to Die!!
Season 3 - Episode 9
Ken arrives at the Holy Cross Mausoleum and witnesses Shu's public execution at the hands of Souther. But before dying, Shu miraculously recovers his eyesight and sees the now grown Kenshiro before dying. Toki and Raoh also arrive at the scene to witness Ken's fight with Southeer.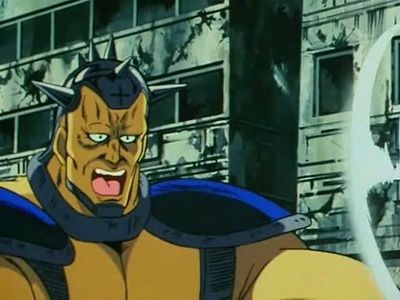 #20 - I Am Souther, the Holy Emperor! I Won't Forgive Love or Compassion!!
Season 3 - Episode 5
Ken finally comes face to face with Souther. However, the Holy Emperor stands immune to Ken's Hokuto Shinken techniques.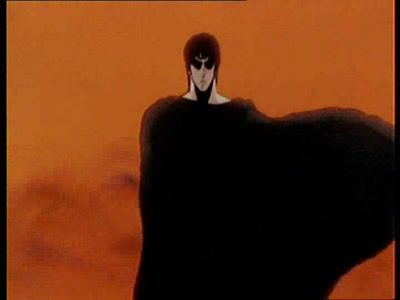 #21 - The Past is Gone. The Dawn of the New Age!!
Season 5 - Episode 1
Years has passed since Kenshiro disappeared following his final battle with Raoh and in the years since he's been gone, the Army of the Celestial Emperor has began to expand their territory through threat and oppression. Bat and Lin, Kenshiro's former companions, are now grown up and are leading a resistance movement known as the North Star Army.
Watch on Amazon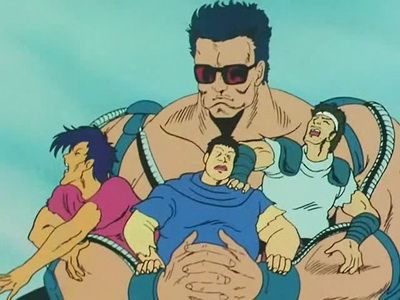 #22 - The South Star Strikes Back! The Wind Brigade Protects the Last General of the South Star!!
Season 4 - Episode 2
While infiltrating one of Ken-oh's enlistment groups, Kenshiro confronts Glen the Killer Machine, a man raised to be a fighting machine. After Ken defeats Glen, Glen renounces his evil ways only to be betrayed by his master David, who has his men to kill Glen. David and his men flee from Ken, only to be slaughtered by Hyui and his Wind Brigade, who then challenges Ken to a sparring match.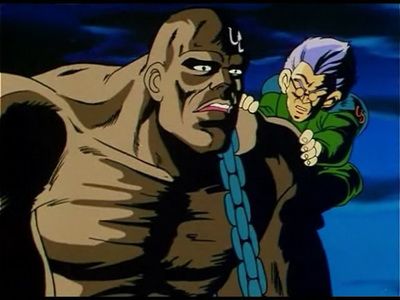 #23 - Beloved Mamiya! The Death Omen Star Lurks Behind The Sparkle In Your Eyes!
Season 2 - Episode 32
Ken and Rei return to Mamiya's village, with Rei at the verge of death. Toki offers to push a pressure point on Rei's body that will grant strength and increase his lifespan for another day, but the expense of great pain.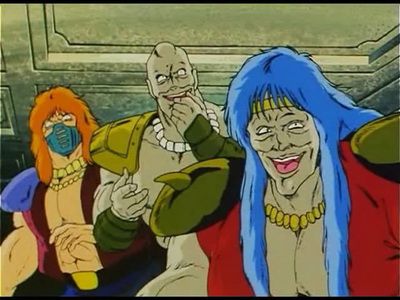 #24 - Yuda Of The South Star Six Sacred Fists! I'm The Most Beautiful!!
Season 2 - Episode 30
Ken and Rei learn that Mamiya was once kidnapped by a man named Yuda, who also murdered her parents. Rei reveals that Yuda is in fact, one of the Six Sacred Fists of Nanto along with Rei himself and the already deceased Shin. Ken and Rei head to Yuda's castle to confront him, but they only find his lieutenant Dagarl, who tells that Yuda has gone to the village of Blue Town.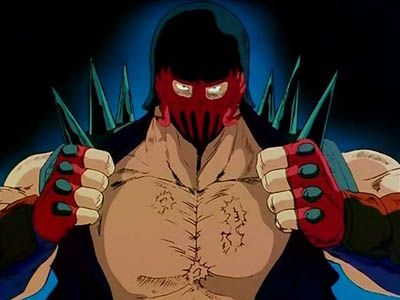 #25 - Destiny Looms Near! Who Are You, Jagi?!
Season 2 - Episode 8
Kenshiro learns that Jagi, an adoptive brother who was also trained in the art of Hokuto Shinken, is trying to tarnish his reputation by committing numerous heinous acts while claiming to be him.